1913 FA Cup Final Final Score: Aston Villa 1 Defeats Sunderland 0
Venue: Crystal Palace, London
Date: Saturday 19th April 1913
Aston Villa Team: Sam Hardy, Tom Lyons, Tommy Weston, Tommy Barber, Kimmy Harrop, Jimmy Leach, Charlie Wallace, Harold Halse, Harry Hampton, Clem Stephenson, Joseph Bache.
Sunderland Team: Joe Butler, Charlie Gladwin, Harry Ness, Francis Cuggy, Charlie Thompson, Harry Low, Jackie Mordue, Charlie Buchan, James Richardson, George Holley, Henry Martin.
Aston Villa Scorer: Tommy Barber
Referee: A. Adams
Official Attendance: 120,081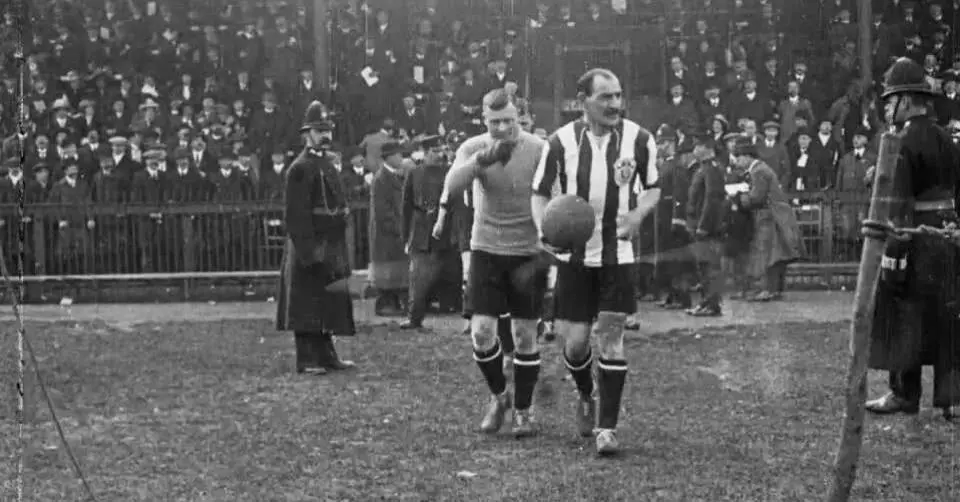 1913 FA Cup Final Match Report
For the first time, the current top two clubs in the League contested the Cup Final. With a great tradition of fine performances in the League, Sunderland had reached their first FA Cup Final. Aston Villa, the most popular side in the country, was back in the Final after eight years.
Sunderland had to replay its quarter-final twice and semi-final once after both contests ended in draws.
This veritable 'battle of the giants' attracted a record crowd for a Final (120,081), so significant that many hardly caught a glimpse of the ball during the match.
Aston Villa won, but only after a tremendous fight.
Charlie Thomson of Sunderland and Harry Hampton of Villa almost immediately resumed a long-standing feud during the match, which led to both players being suspended for a month at the start of the following season.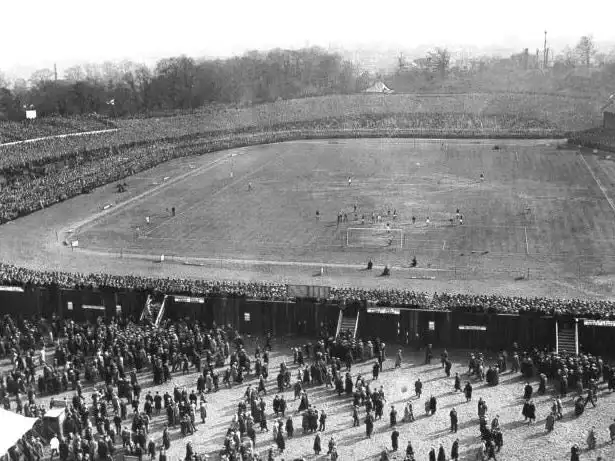 Missed Penalty
First, Charlie Wallace failed with a penalty kick that would have given them an early advantage. Then, Sam Hardy, their great international goalkeeper, had to leave the soccer field for ten minutes in the second half with a leg injury. Jimmy Harrop took over in goal in his absence.
James Richardson and Charlie Buchan both missed 'gifts' for Sunderland, and the great chance had gone. However, Tommy Barber, Villa's right-half, headed home a perfect Wallace corner-kick in the closing minutes, and Villa were victors for the fifth time, equalling the record of the Wanderers and Blackburn Rovers.
The play in the first ten minutes was such a delight to watch that the massive crowd cheered almost non-stop. Then the football lost its crispness, and there were frequent free-kicks for fouls and offside.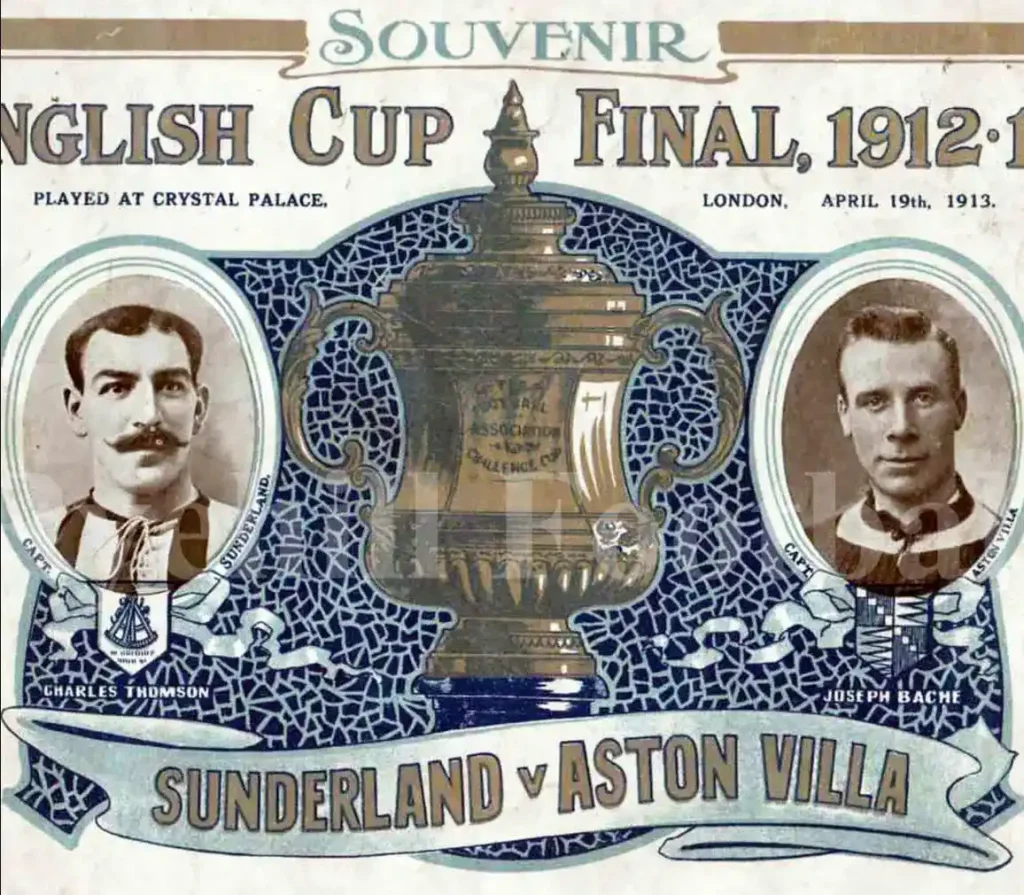 The 1913 FA Cup Final was remembered for its rough play and led to Sunderland withdrawing its invitation to participate in the 1913 Charity Shield. The referee played 17 minutes of stoppage time.
Captain Joe Bache lifted the FA Cup for the second time. The center forward is one of Aston Villa's most incredible forwards after playing 431 matches and scoring 167 goals for the Villa. In the First World War, Bache served on the Western Front as a Lance-Corporal in the Royal Garrison Artillery before returning to continue his football career.
Charles Buchan
Charles Buchan was disappointed not to win the 1913 FA Cup Final. He would get a second runners-up medal in 1927 with Arsenal FC. The Daily News – later renamed News Chronicle – hired Buchan as a football journalist after he retired from football the following year.
He also provided commentary for the BBC. He founded the Football Writers' Association in 1947. In 1951, he started publishing his football magazine – Charles Buchan's Football Monthly.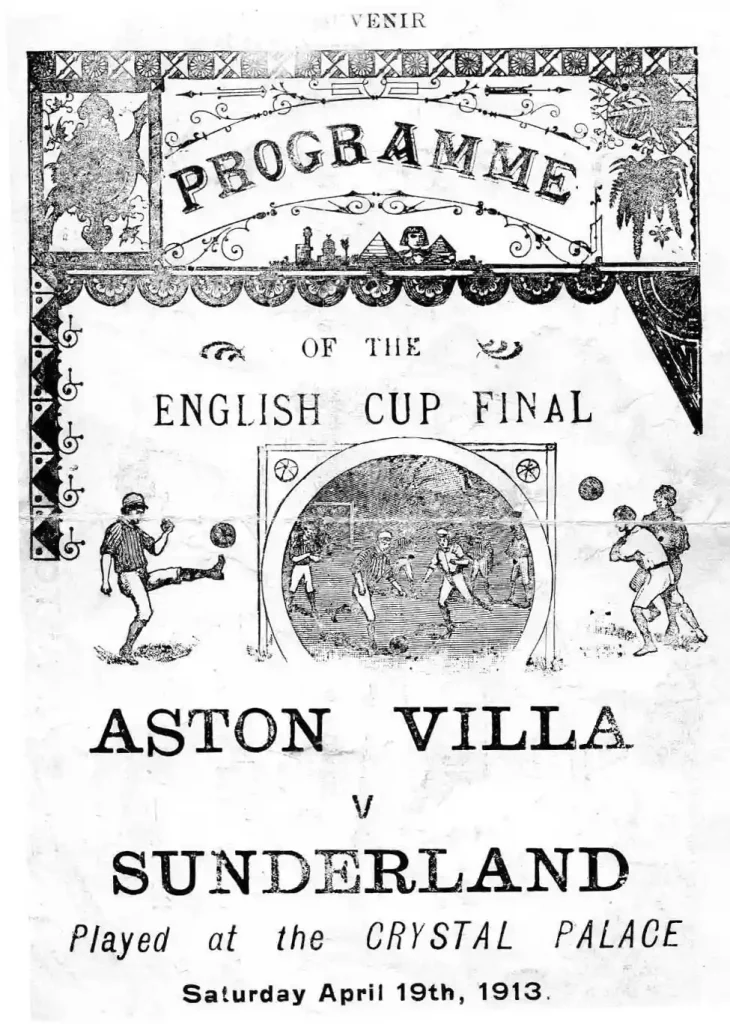 1913 FA Cup Qualifying Rounds
First Round
Derby County v ASTON VILLA 1 -3; West Bromwich Albion v West Ham Ham 1-1. 2-2, 0-3; Crystal Palace v Glossop 2-0; Southampton v Bury 1-1,1-2; Bradford PA v Barrow 1-1,1-0; Wolves v London Caledonian 3-1; Sheffield Wednesday v Grimsby Town 5-1; Chelsea v Southend United 5-2; Oldham Athletic v Bolton Wanderers 2-0; Chesterfield v Nottingham Forest 1-4; Manchester United v Coventry C 1-1, 2-1; Plymouth Argyle v Preston North End 2-0; Everton v Stockport County 5-1; Portsmouth v Brighton & Hove Albion 1-2; Bristol Rovers v Notts County 2-0; Leicester Fosse v Norwich City 1-4; SUNDERLAND v Clapton Orient 6-0; Manchester City v Birmingham 4-0; Rochdale v SwindonT 0-2; Huddersfield T v Sheffield United 3-1; Newcastle United v Bradford City 1-0; Fulham v Hull City 0-2; Liverpool v Bristol City 3-0; Croydon Common v Woolwich Arsenal 0-0, 1 -2; Leeds City v Burnley 2-3; South Shields v Gainsborough Trinity 0-1; Millwall Athletic v Middlesbrough 0-0, 1 -4; Halifax Town v Queens Park Rangers 2-4; Blackburn Rovers v Northampton Town 7-2; Gillingham v Barnsley 0-0, 1 -3; Stoke City v Reading 2-2, 0-3; Tottenham Hotspur v Blackpool 1-1, 6-1.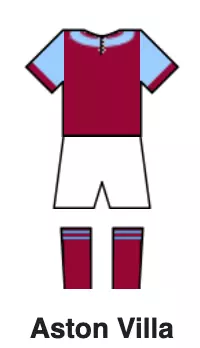 Second Round
ASTON VILLA v W. Ham 5-0; Crystal Palace v Bury 2-0; Bradford PA v Wolves 3-0; Chelsea v Sheff Wed 1-1, 0-6; Oldham Ath v Nott'm Forest 5-1; Plymouth Arg v Man Utd 0-2; Brighton & H Alb v Everton 0-0.0-1; Bristol R v Norwich C 1 -1,2-2,1-0; SUNDERLAND v Man C 2-0; Huddersfield T v Swindon T 1 -2; Hull C v Newcastle Utd 0-0, 0-3; Woolwich Arsenal v Liverpool 1-4; Burnley v Gainsboro Tr 4—1; Middlesbro v QPR 3-2; Barnsley v Blackburn R 2-3; Reading v Spurs 1-0
Third Round
ASTON VILLA v Crystal Palace 5-0; Bradford PA v Sheff Wed 2-1; Oldham Ath v Man Utd 0-0, 2-1; Bristol R v Everton 0-4; SUNDERLAND v Swindon T 4-2; Liverpool v Newcastle Utd 1-1, 0-1; Burnley v Middlesbro 3-1; Reading v Blackburn R 1-2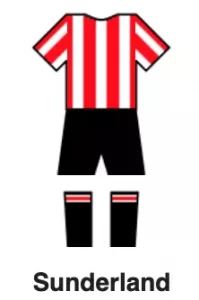 Fourth Round
Bradford PA v ASTON VILLA 0-5; Everton v Oldham Ath 0-1; SUNDERLAND v Newcastle Utd 0-0. 2-2, 3-0; Blackburn R v Burnley 0-1
1913 FA Cup Semi-Finals
ASTON VILLA v Oldham Athletic 1-0; SUNDERLAND v Burnley 0-0, 3-2