Pelé was just a seventeen-year-old boy and practically unknown when he arrived in Sweden to play in the 1958 World Cup.
However, Brazil's 5-2 convincing win over the hosts in the final and Pelé's outstanding performance, playing alongside another football genius, Garrincha, were enough to draw the world's attention to the player that would later be crowned the "Athlete of the Century."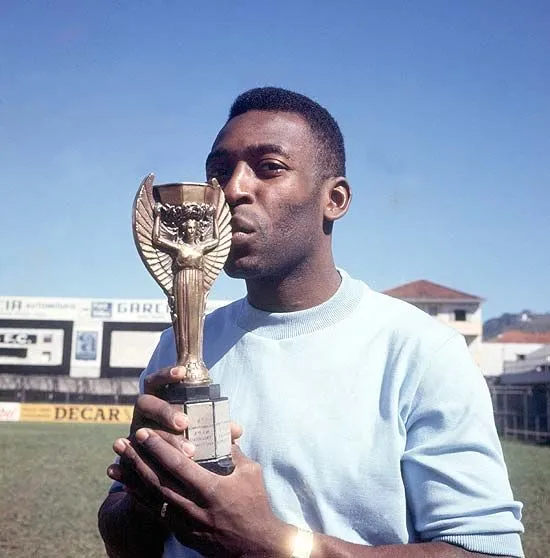 1958 World Cup Facts
Date: June 8 – June 29, 1958
1958 FIFA World Cup Final Score: Sweden – Brazil 2-5
3rd place: West Germany – France 3-6
Teams: 16
Stadiums: 12
Host cities: 12
Matches played: 35
Goals: 126
Attendance: 919,580
Top scorer: Just Fontaine (France) (13 goals)

1958 FIFA World Cup Background
Four countries showed interest in hosting the 6th edition: Mexico, Chile, Argentina, and Sweden.
A Swedish delegate lobbied other countries at the FIFA congress in 1950 in Rio de Janeiro. Therefore Sweden was granted on June 23, 1950, to host the 1958 tournament. No voting took place.
1958 World Cup Participants
Fifty-five countries tried to be 1 of the 16 soccer World Cup participants. Sweden qualified automatically since they were the host, and 1954 surprise world champions West Germany qualified because they won the previous World Cup.
FIFA introduced a new qualification round rule: a country would only qualify if they had played at least 1 match. In previous World Cups, this did not always happen. Countries sometimes qualified automatically without having played any qualification matches.
Nine places for Europe, excluding Sweden and West Germany, were allocated to the following countries: Northern Ireland, Scotland, England, Czechoslovakia, France, Yugoslavia, Hungary, Soviet Union, and Austria. The reigning Olympic champion the Soviet Union and Northern Ireland qualified for the first time.
Three places for South America were allocated to the following countries: Argentina, Paraguay, and Brazil. Argentina qualified for the first time since 1934. One place for North/Central America and the Caribbean was allocated to the country Mexico.
Since in the AFC/CAF qualifications Turkey, Indonesia and Sudan refused to play against Israel, then AFC country Israel automatically advanced as the winner. However, due to the new FIFA rule, which was that no country could qualify if they hadn't played at least 1 match, Israel had to play a play-off match.
One memorable World Cup intercontinental play-off had to be played due to this FIFA rule. Israel's opponent was UEFA country Wales, the runner-up of UEFA qualification Group 4 that was initially eliminated.
Wales won this match, which meant no Asian country qualified for the 1958 World Championship. However, Wales was fortunate and is the only country in FIFA World Cup history to have allowed after being initially eliminated!
If Israel had played at least one qualification match, Israel would have probably gone to the soccer World Cup since an intercontinental play-off match would not have been necessary. Wales would then not have the chance to qualify. Due to this unique chance, Wales qualified for the first and only time so far.
All the Kingdom's Home Nations (England, Scotland, Wales, and Northern Ireland) qualified for the first and last time.
1958 World Cup Draw
A new FIFA World Cup format was introduced at the 1958 tournament in Sweden: four pools of four, each team playing the other, with the top two qualifying for the quarter-finals.
At the Swedish TV Cirkus studio, there were no seeds except for the four qualified British teams and one Latin American team in each pool, resulting in some strong first-round groups.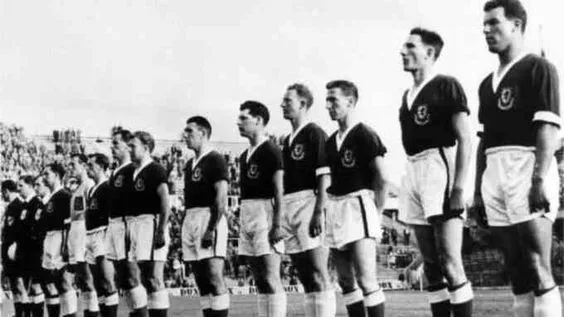 World Cup 1958 Pools (Groups)
The 1958 World Cup initiated a format used in all editions since. Not the entire format, but a considerable part of it. The round-robin format that wasn't used in the 1954 World Cup has returned in this tournament.
There are four pools, with each containing four teams. All the teams of each pool had to play against each other without extra time. This means there would be six matches per pool, and draws were allowed after 90 minutes of play.
One point was rewarded for a draw, and 2 points for a win. When there are 2 top teams with equal points, lots would be typically drawn. However, this time, a new rule would be implemented.
This new rule introduced in this tournament is called the goal average. The goal average can be calculated by dividing the number of goals scored by the number of goals conceded.
So when Brazil, for example, has scored five goals in the three pool matches, and two goals have been scored against them, the goal average would be 2.5 (5/2). The team with the highest goal average would occupy first place in the pool.
The teams in each pool's first and 2nd place would advance to the Quarter-Finals, the knockout stage.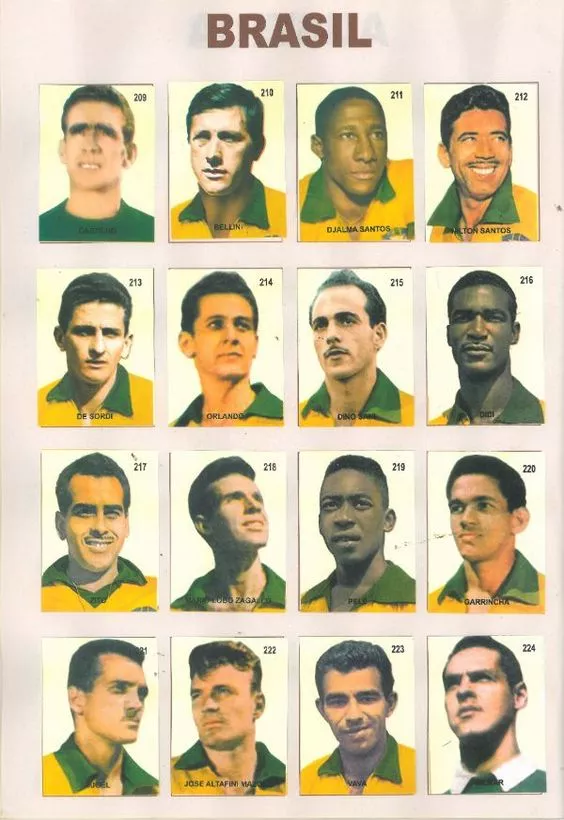 Play Off Match
A play-off had to be played if the 2nd and 3rd teams in a pool obtained equal points. If this match ended in a draw, the goal average would also be used to determine who is going to the next round. If the goal averages were equal, lots would be drawn.
Sweden 1958 is the first World Cup where the number one teams of each pool would play against the number two teams of each pool in the Quarter-Finals. This new format was introduced during the tournament since these rules were not finalized before the 1958 World Cup started on June 8.
Although this was the first time that the goal average rule was available to decide whether a country goes to the next round, the rule was not used since all three play-offs in this World Cup ended in a win.
There were no seed teams in the 1958 FIFA World Cup. Instead, each pool had to contain at least 1 Western European team, 1 Eastern European team, 1 of the 4 British teams (England, Scotland, Wales, and Northern Ireland), and 1 team from the American continent.
This was the last edition, where the pools were referred to as "pools." From the next tournament on, pools would be referred to as "groups."
The pools were as followed:
| Pool 1 | Pool 2 | Pool 3 | Pool 4 |
| --- | --- | --- | --- |
| West Germany | France | Sweden | Brazil |
| Northern Ireland | Yugoslavia | Wales | Soviet Union |
| Czechoslovakia | Paraguay | Hungary | England |
| Argentina | Scotland | Mexico | Austria |
1958 World Cup Stadiums
Twelve cities and 12 stadiums were used to host the 1958 World Cup matches. However, there were doubts about whether there was enough funding to build the Ullevi and Malmö Stadion, especially for the tournament.
Therefore the organizers arranged two stand-by stadiums just in case. Both stadiums, however, were located in Denmark (Copenhagen) and Norway (Oslo).
The Danish stadium would have been used if Denmark had qualified for the 1958 FIFA World Cup. But it turned out that Denmark couldn't qualify, and the Ullevi and Malmo Stadion was finished successfully and on time.
The following twelve cities and 12 stadiums were used in Sweden: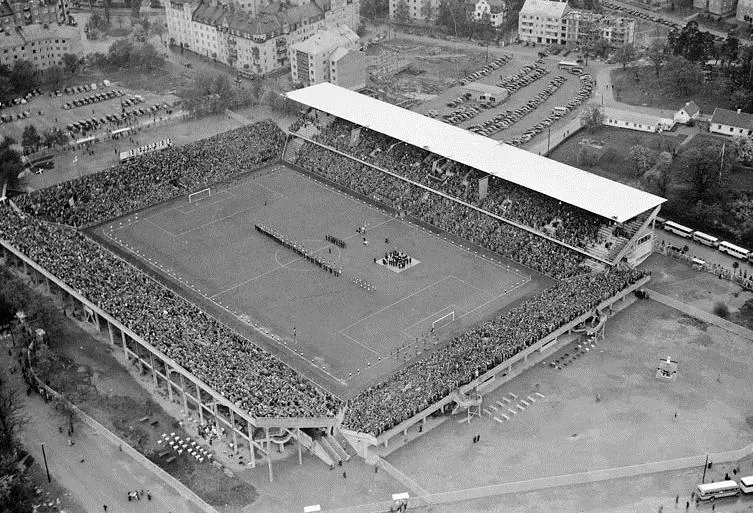 Rasunda Fotbollstadion
Location: Stockholm
Opened: 1937
Capacity: 52,400
Matches: 8
Status: Swedish national football stadium closed down in 2012.
Ullevi
Location: Gothenburg
Opened: 1958
Capacity: 30,000pele winning the 1958 world cup
Matches: 7
Status: One of the biggest stadiums in the Nordic countries.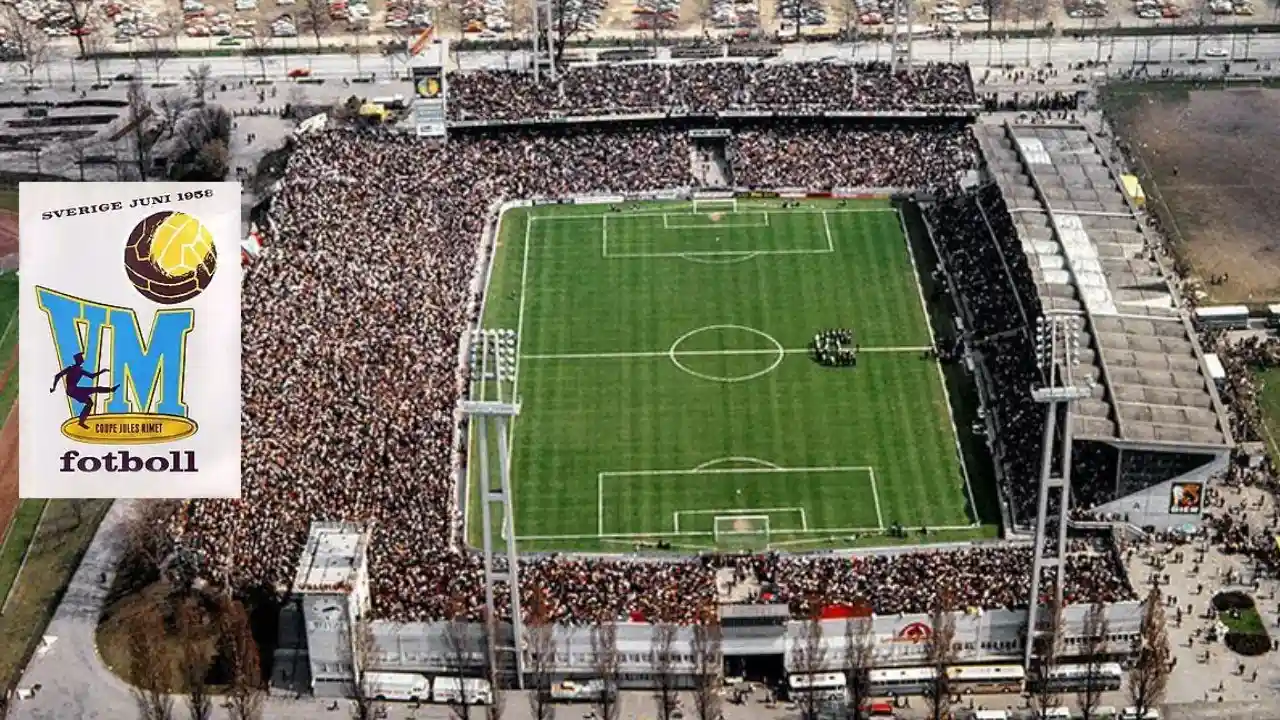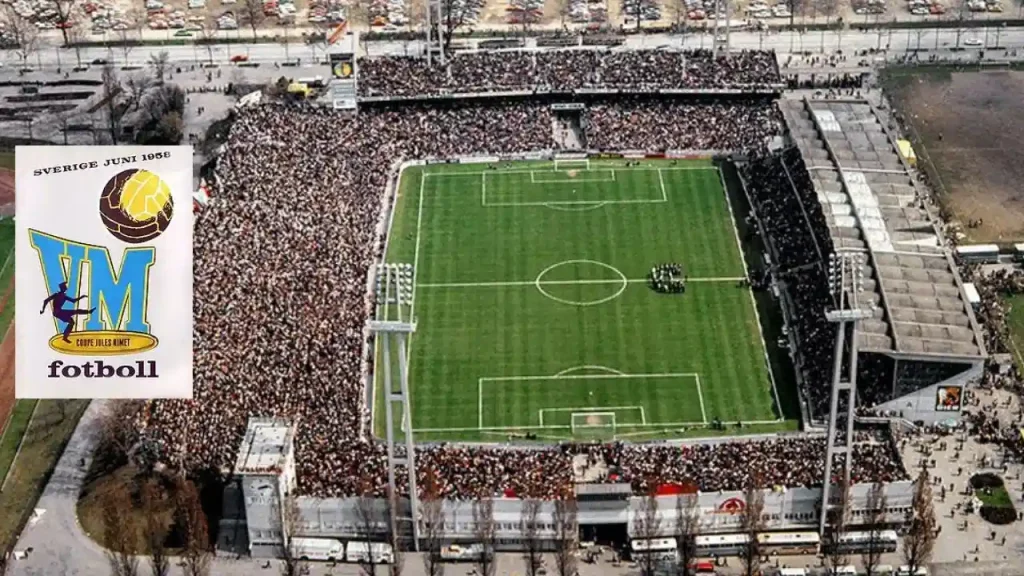 Malmo Stadion
Location: Malmo
Opened: 1958
Capacity: 30,000
Matches: 4
Status: It expanded in 1992 and is a multi-purpose stadium.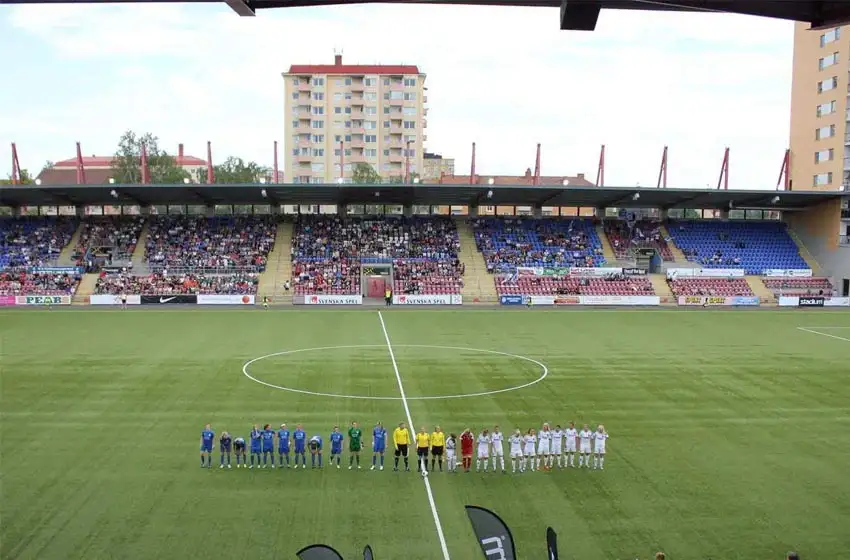 Location: Eskilstuna
Opened: 1924
Capacity: 20,000
Matches: 1
Status: Renovated in 2002 and is a multi-purpose stadium.
Idrottsparken
Location: Norrkoping
Opened: 1904
Capacity: 20,000
Matches: 3
Status: Renovated in 2009 and is a multi-purpose stadium.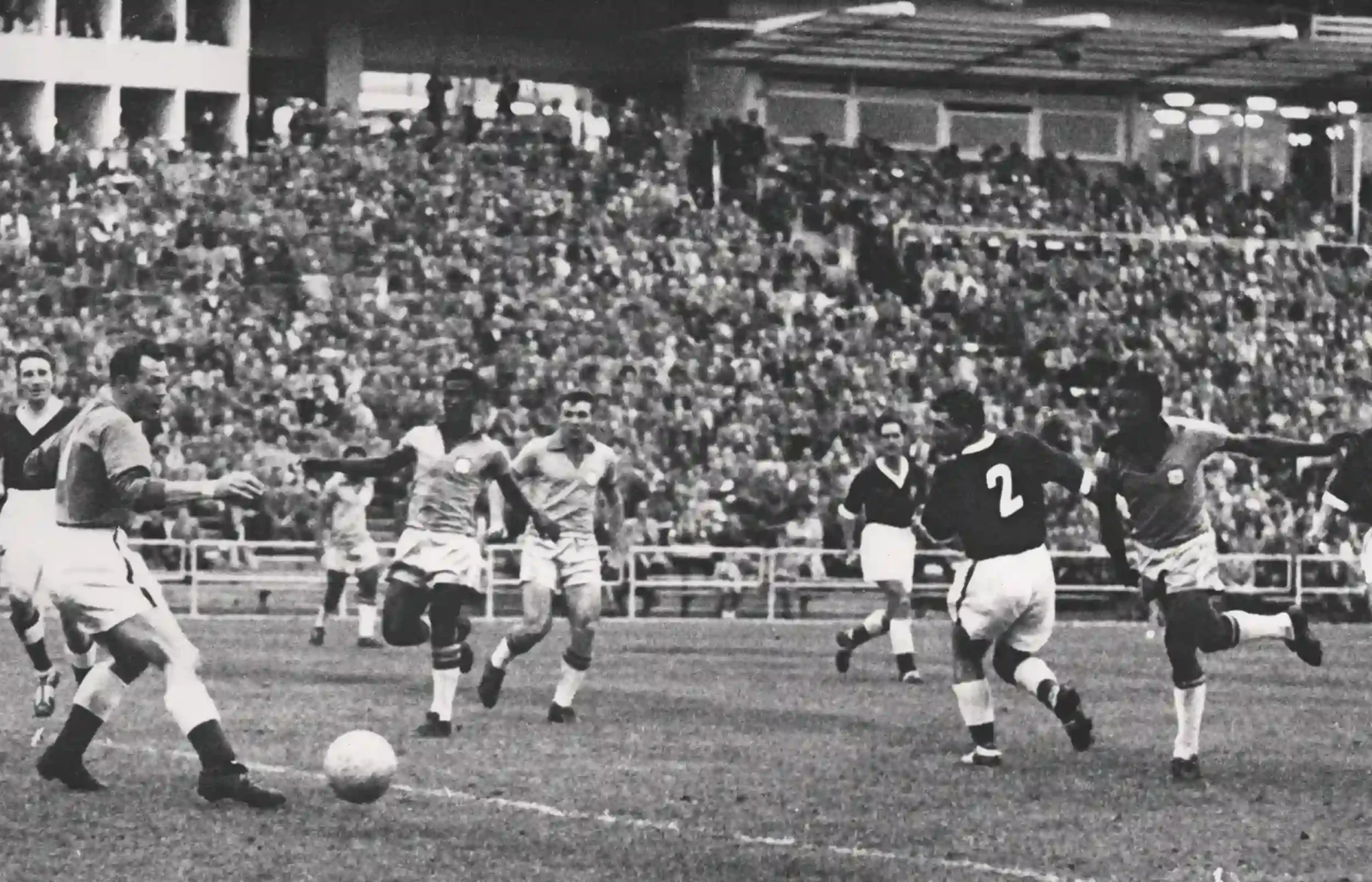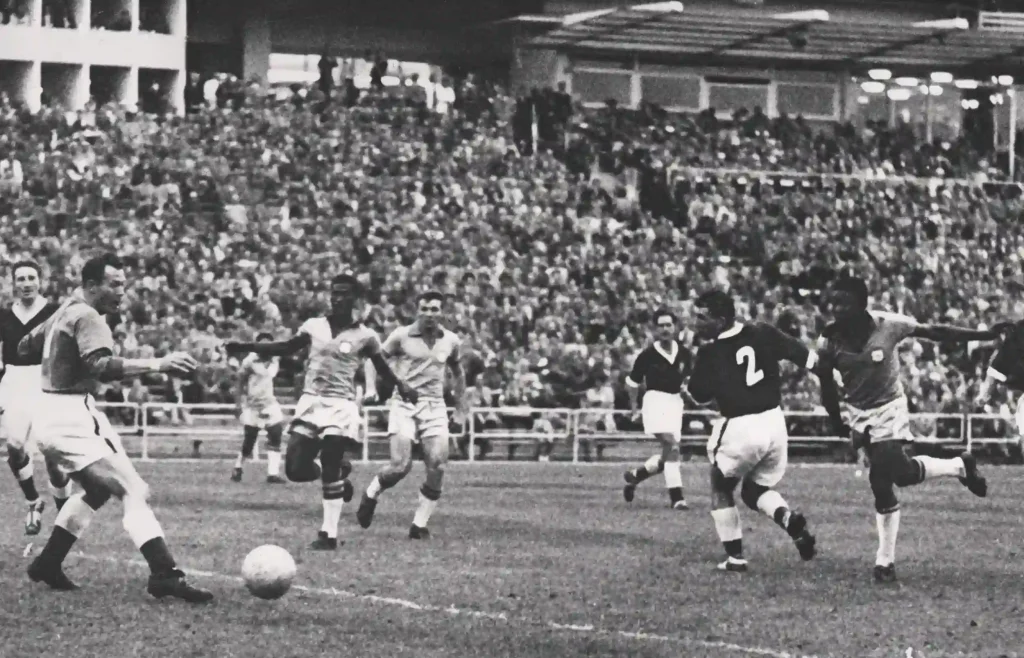 Jernvallen
Location: Sandviken
Opened: 1938
Capacity: 20,000
Matches: 2
Status: It is the northernmost stadium to have hosted a FIFA World Cup match.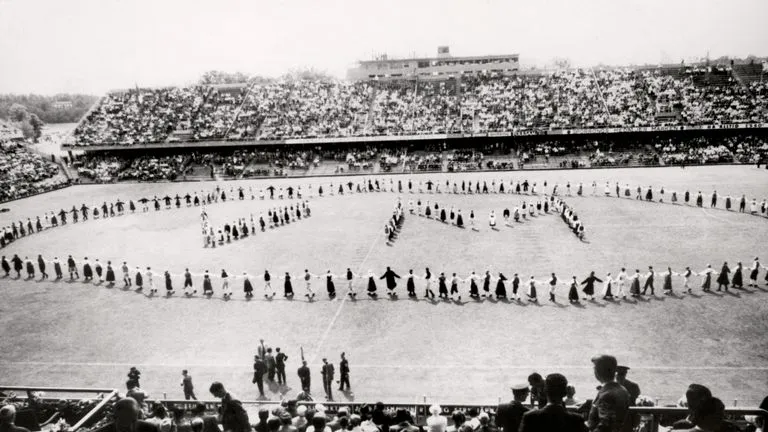 Rimnersvallen
Location: Uddevalla
Opened: 1921
Capacity: 17,778
Matches: 2
Status: It still exists and is a multi-purpose stadium.
Olympia
Location: Helsingborg
Opened: 1898
Capacity: 16,000
Matches: 2
Status: Rebuilt in 1993 and 1997.
Ryavallen
Location: Boras
Opened: 1941
Capacity: 15,000
Matches: 2
Status: Mostly used for athletics and is a multi-purpose stadium.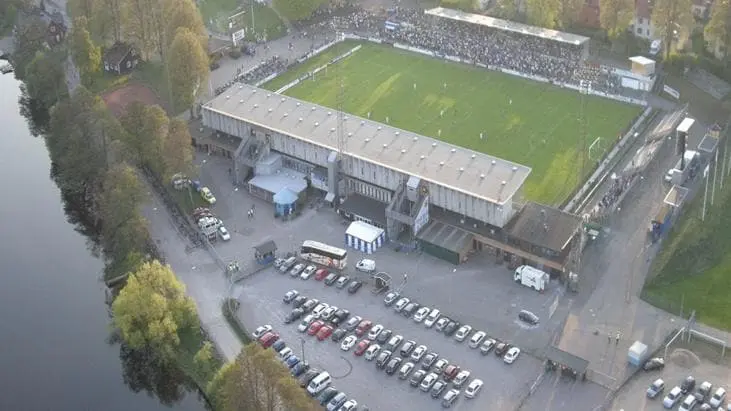 Orjans Vall
Location: Halmstad
Opened: 1922
Capacity: 15,000
Matches: 2
Status: Renovated in 1972. It still sits on the bank of the Nissan river.
Eyravallen
Location: Orebro
Opened: 1923
Capacity: 13,000
Matches: 1
Status: It goes by the name Behrn Arena and has undergone many developments.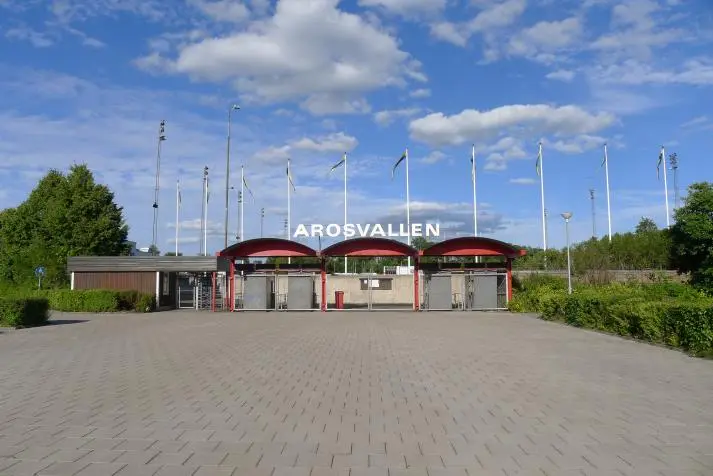 Arosvallen
Location: Vasteras
Opened: 1932
Capacity: 10,000
Matches: 2
Status: It still exists and is a multi-purpose stadium.
FIFA 1958 World Cup Memorable Matches

Northern Ireland – Czechoslovakia 1-0, 2-1
Orjans Vall, Halmstad – Attendance: 10,647
Pool 1 contained West Germany, Northern Ireland, Argentina, and Czechoslovakia.
Surely, Northern Ireland didn't stand a chance against the three good, experienced and strong teams.
But what happened was that West Germany was the only country to go to the Quarter-Finals after all pool matches had been played.
Northern Ireland and Czechoslovakia had to play an extra play-off match to determine who would join West Germany in the next round. Argentina, surprisingly was out.
Northern Ireland's first encounter with Czechoslovakia resulted in a 1-0 score by striker Wilbur Cush for Northern Ireland. Northern Ireland also won the play-off due to 2 goals scored by striker Peter McParland.
The final score of 2-1 resulted in the elimination of Czechoslovakia. The elimination of Argentina and Czechoslovakia in 1958 is considered a big upset in World Cup history.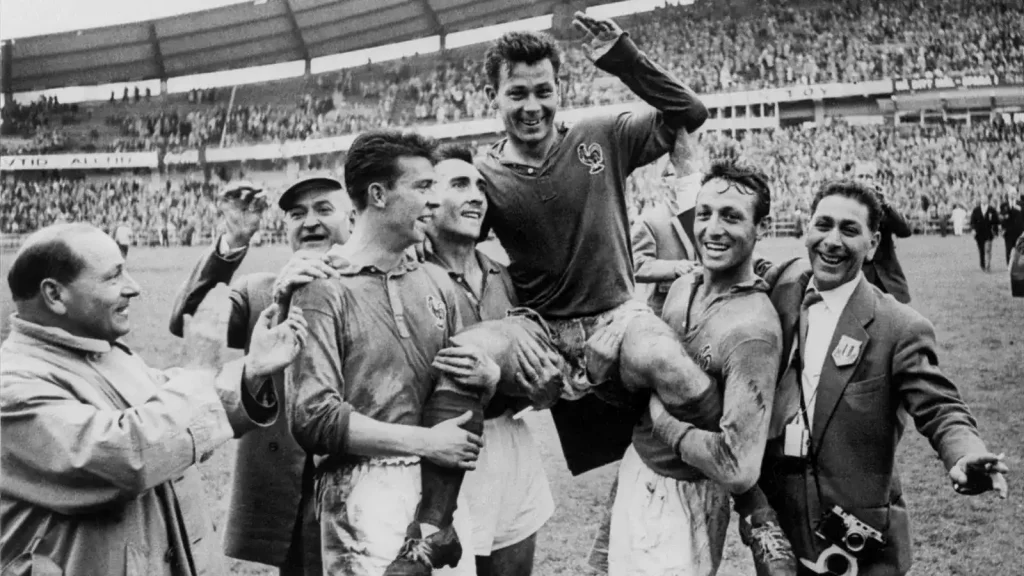 France – Paraguay 7-3
Idrottsparken, Norrkoping – Attendance: 16,500
France never really impressed anyone yet in a World Cup till this match. Everyone immediately knew who Just Fontaine was.
A French player who scored 13 goals in this tournament. Never again has any player scored so many goals in one edition.
Six of the 13 goals were scored in the first round. The French striker scored his first World Cup hat-trick in this match. Roger Piantoni, Maryan Wisnieski, Raymond Kopa, and Jean-Vincent also scored for France.
Florencio Amarilla and Jorge Lino Romero scored for Paraguay. By the way, Just Fontaine was only included in the starting lineup since his team player René Bliard hurt his ankle in training before the tournament!
France advanced well deserved and was joined by Yugoslavia. Both teams had equal points, using the average goal rule. However, France had a higher average, so they topped the pool.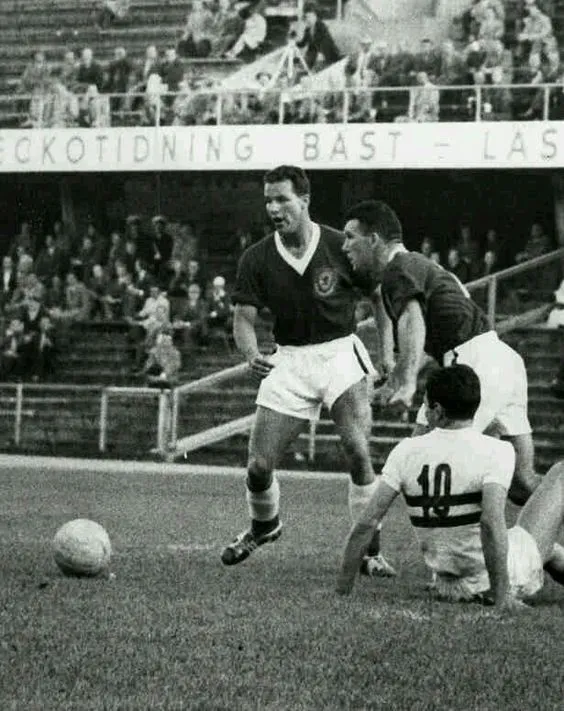 Wales – Hungary 1-1, 2-1
Rasunda Stadium, Solna – attendance: 20,000
The Wales 1958 World Cup squad was lucky to have the opportunity to play in this tournament. But no one expected they would be able to beat Hungary.
The Hungarian Golden Team, aka Magical Magyars from the 1954 World Cup, suffered the Hungarian Revolution of 1956. As a result, certain star players like Sandor Kocsis and Ferenc Puskas left their homeland and never played for the Hungarian team again.
Nevertheless, Hungary is expected to make it at least to the Quarter-Finals. The first match against Wales ended in a 1-1 draw. Jozsef Bozsik scored for Hungary and John Charles for Wales.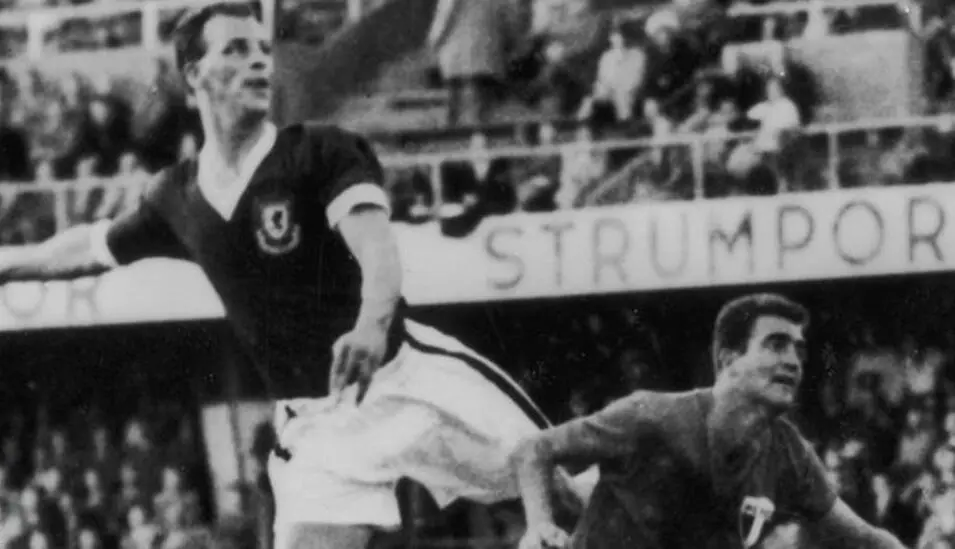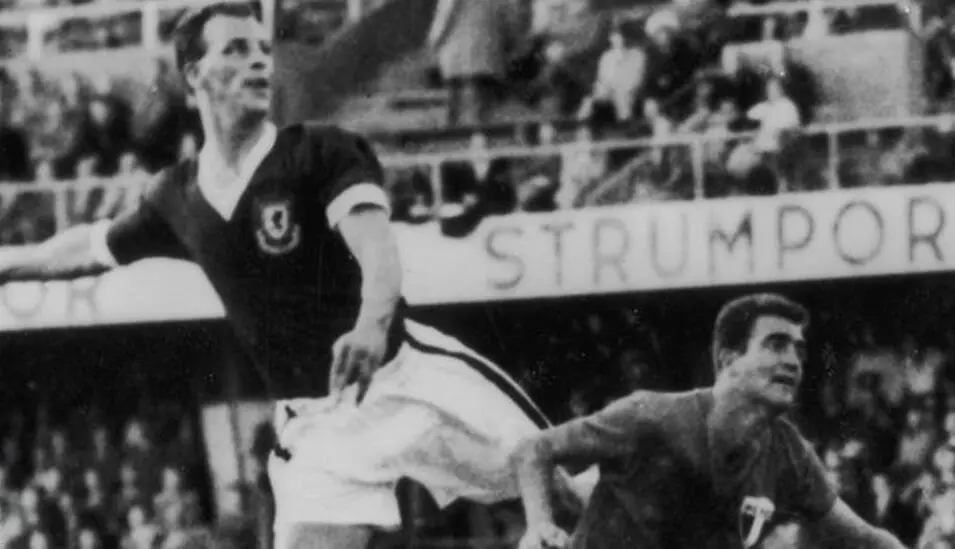 The Sweden 1958 World Cup squad topped the pool, so a play-off had to be played between Wales and Hungary, which both had equal points.
It was the play-off rematch in which Hungary lost due to two goals scored by Ivor Allchurch and Terry Medwin for Wales. Lajos Tichy scored for Hungary.
Hungary would have advanced if the match ended in a draw because of the goal-average rule. Wales joined pool member Sweden in the Quarter-Finals.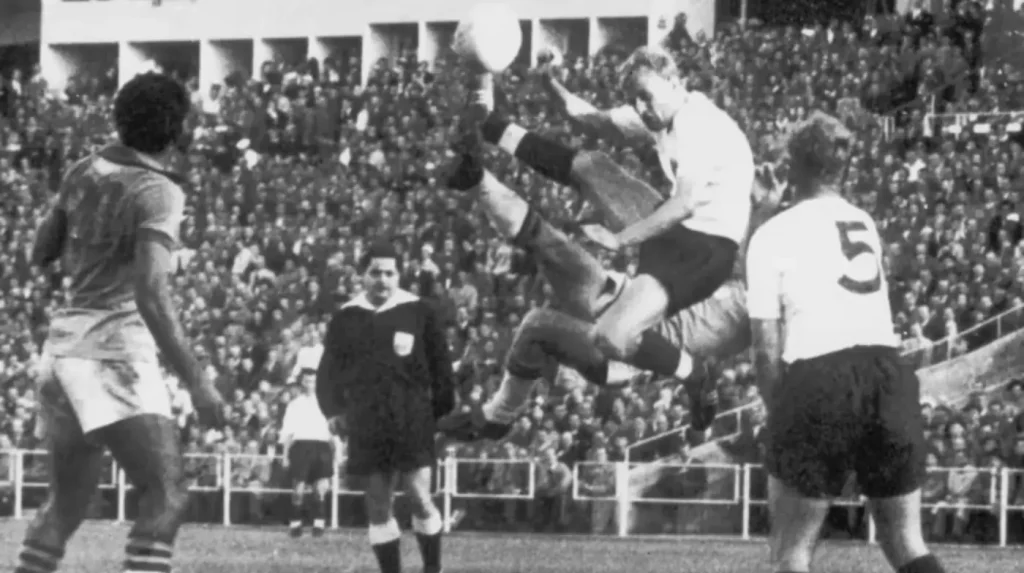 Brazil – England 0-0
Ullevi, Gothenburg – Attendance: 40,895
Only in the sixth World Cup was there a match where for the first time in history, 0 goals were scored. So it was in this match between Brazil and England.
It was the first time both teams met in a World Championship. However, it only took four days before the 2nd match was played, which also ended in 0-0. This would be the match between Sweden and Wales.
England didn't make it to the Quarter-Finals. While the Brazil team topped the pool, the Soviet Union and England had to play a play-off since both had equal points. The Soviet Union won 1-0.
An event that contributed to England's poor performance was the Munich air disaster in February 1958. Several key players lost their lives in this disaster.
Since pool four contained strong teams, Swedish hosts named the group giganternas kamp, which means the 'Battle of the Giants'.
The term 'Group of Death' didn't exist in 1958, but the Battle of the Giants meant the Group of Death.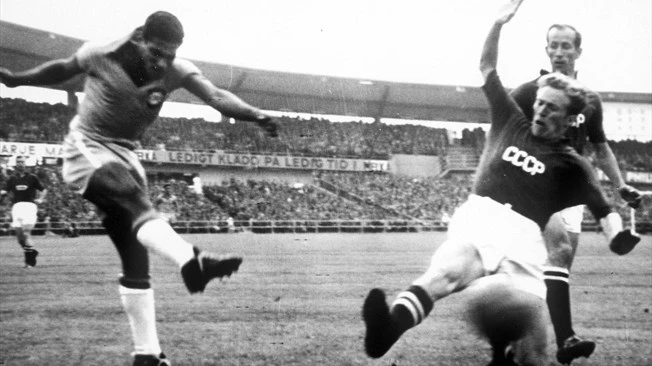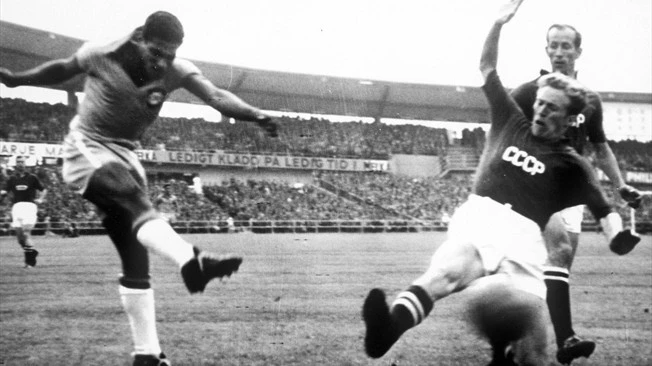 Brazil – Soviet Union 2-0
Ullevi, Gothenburg – Attendance: 50,928
Brazil was mighty, and they would prove this was the case. This match became memorable since two Brazilian legends made their debut: The then 17 years old Pele and the then 24-year-old Garrincha.
But both didn't score their first goal yet in this match. Instead, it was Brazilian striker Vava who scored both goals. Because of the win, Brazil topped pool four and met Wales in the Quarter-Finals.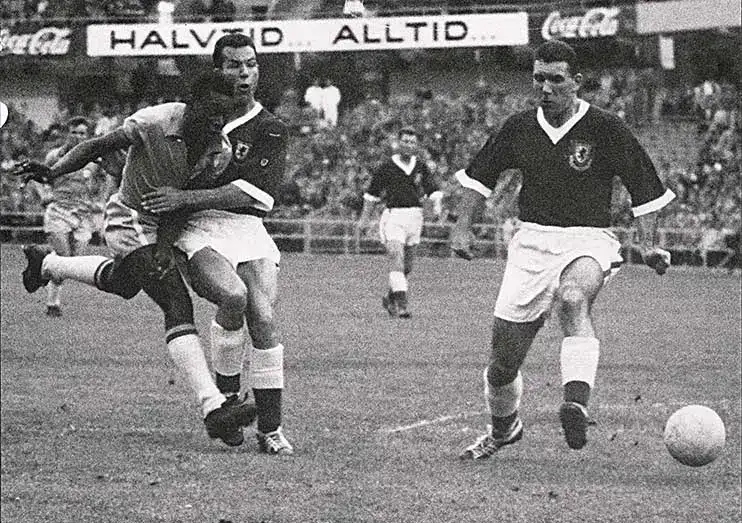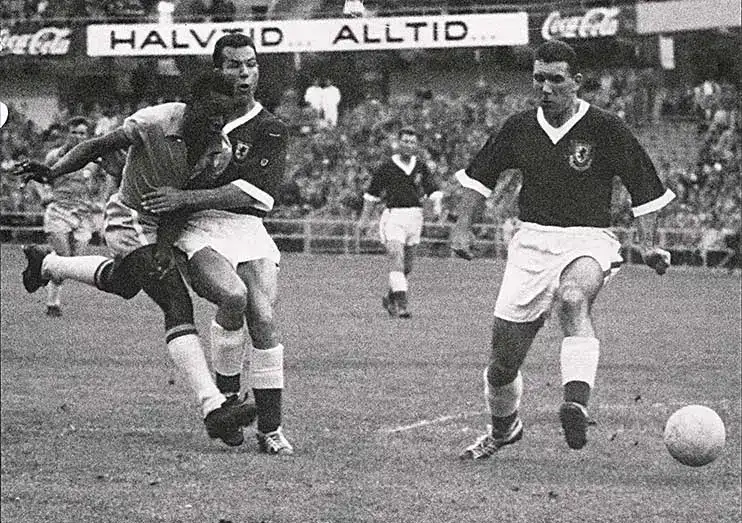 Brazil – Wales 1-0 (Quarter-Final)
Ullevi, Gothenburg – Attendance: 25,000
Brazil won as Pele scored the first and only goal of the match. After that, it was hard to break Wales's defense, but the goal was finally achieved in the 2nd half.
Brazil advanced to the Semi-Finals, and Pele became an instant hero. He later described this first World Cup goal as the most important goal of his career.
1958 World Cup Semi-Finals

France – Brazil 2-5
Rasunda Stadium, Solna – Attendance: 27,000
This was one of the most exciting matches of the 1958 World Cup. Both legendary players, Just Fontaine and Pele in action.
It was the first game they encountered each other in a World Championship. Both teams were known for their attacking ability.
Vava scored the first goal within two minutes after kick-off. Just Fontaine equalized seven minutes later. It became rapidly clear Brazil was dominating the match.
Didi scored Brazil's second goal, and then it was Pele who showed an outstanding performance. He scored a hat-trick in the second half.
Roger Piantoni scored another goal for France, but their defeat was already a fact. France had to play the match for third place.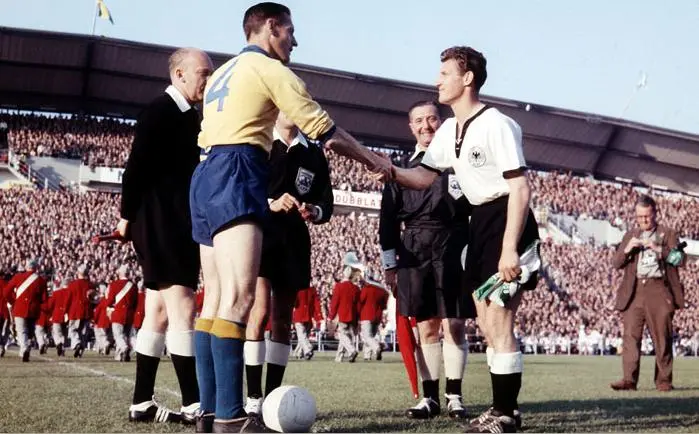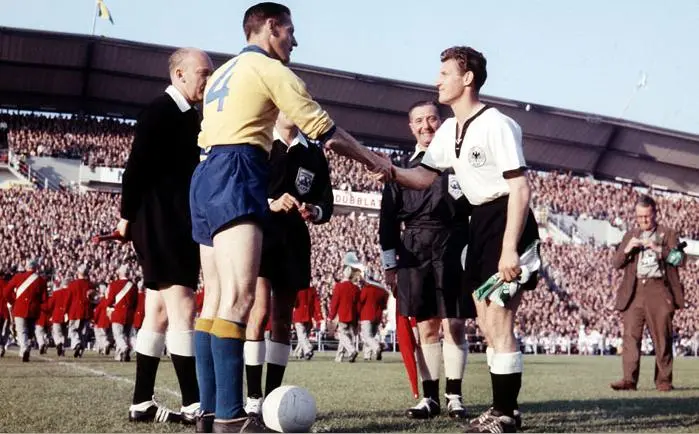 West Germany – Sweden 1-3
Ullevi, Gothenburg – Attendance: 25,000
West Germany made it to the Semi-Final by scoring the solitary goal against Yugoslavia. However, their luck ran out in this match.
German striker Hans Schafer scored the first goal of the match. Swedish left winger Lennart Skoglund scored their only goal in the first half.
Gunnar Gren and Kurt Hamrin both scored in the last 10 minutes of the second half. Sweden reached the final for the first time.
Third Place Match In Sweden 1958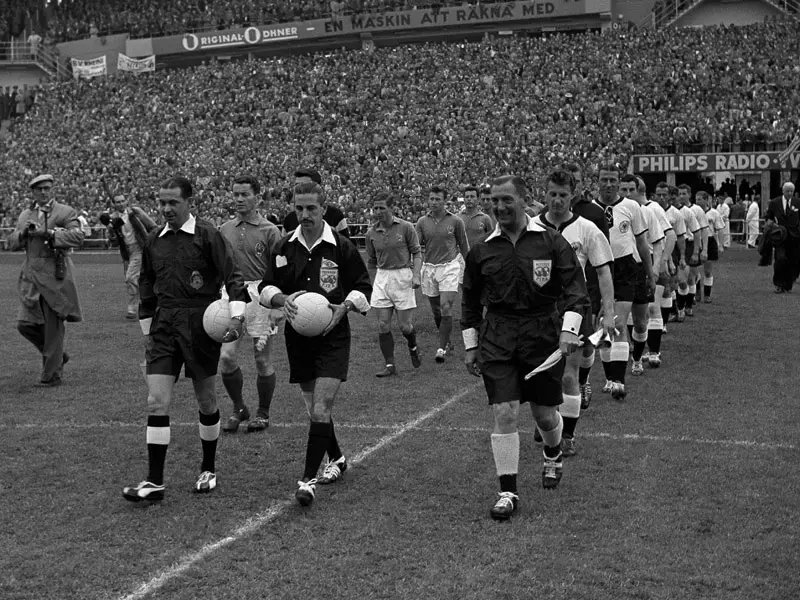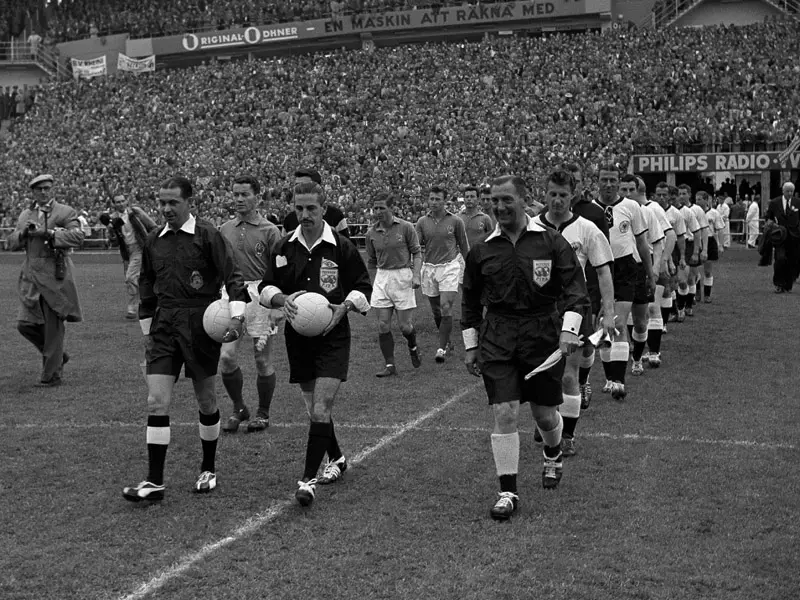 West Germany – France 3-6
Ullevi, Gothenburg – Attendance: 25,000
France ended the 1958 World Cup in style. This match showed the best performance of Just Fontaine. He scored four goals in total, contributing highly to the end score of 6-3.
Raymond Kopa scored a penalty, and Yvon Douis scored 1 goal. Hans Cieslarczyk, Helmut Rahn, and Hans Schafer scored the three goals for West Germany.
Just Fontaine became the tournament top scorer with 13 goals.
This record would only be beaten in the 1974 World Cup by German Gerd Müller.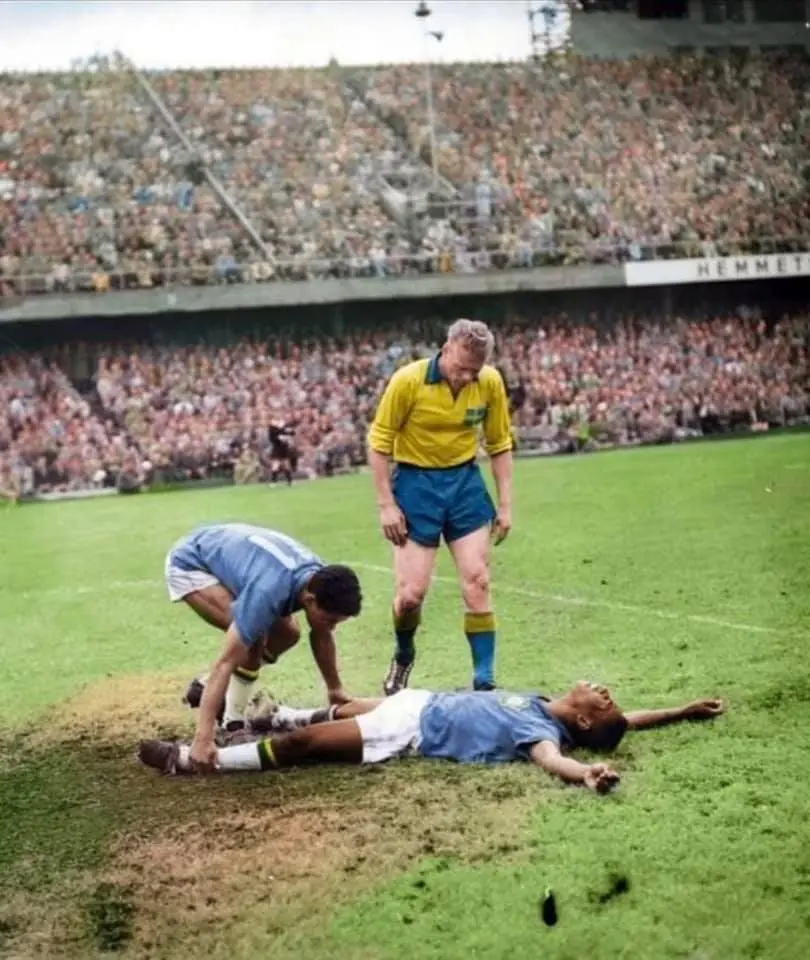 1958 World Cup Final
Sweden was playing their best World Cup in 1958 and only drew 1 match against Wales before reaching the final. On the other hand, Brazil drew one game as well against England and won all the other matches.
Brazil and Sweden encountered each other for the 3rd time in a World Championship match. Brazil defeated Sweden back in 1938 and 1950.
On June 28, 1958, the 1958 FIFA World Cup Final was held in Stockholm in the Rasunda Fotbollstadion.
This match holds the record for the highest number of goals scored in a Final: seven goals. So naturally, this meant lots of entertainment for the 51,800 spectators.
The first goal of the 1958 tournament final was scored in the 4th minute. It was Swedish captain Nils Liedholm who boosted the confidence of the Swedish team and its fans.
Scores were level in the 9th minute by Brazilian Vava. However, Vava was not done yet and scored again after 32 minutes.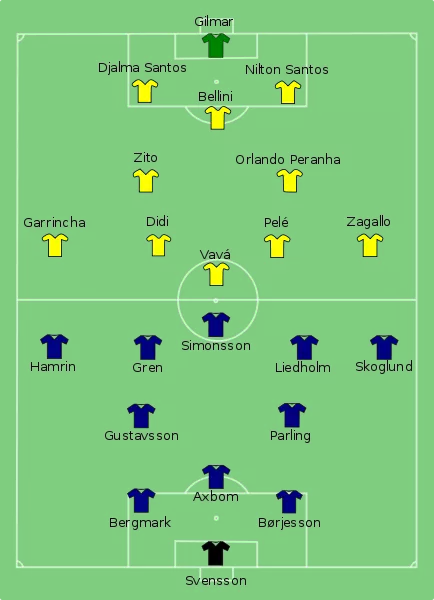 Second Half
The second half of the match contained four goals. The then 17 years old Pele (nicknamed the Black Pearl) became one of the star players in football history.
He scored two goals in the final. His first goal was scored 10 minutes after the 2nd half started (55′), and his 2nd goal, a header, was scored in injury time (90′).
Before Pele's 2nd goal, Mário Zagallo scored the 4th goal for Brazil (68′). Swedish player Agne Simonsson did score a second goal for the Swedish team (80′), but this didn't change anything.
Brazil finally won their first World Cup with a 2-5 scoreline. Star player Pele became immediately famous worldwide. Sweden's 1958 Final appearance was their first and only Final.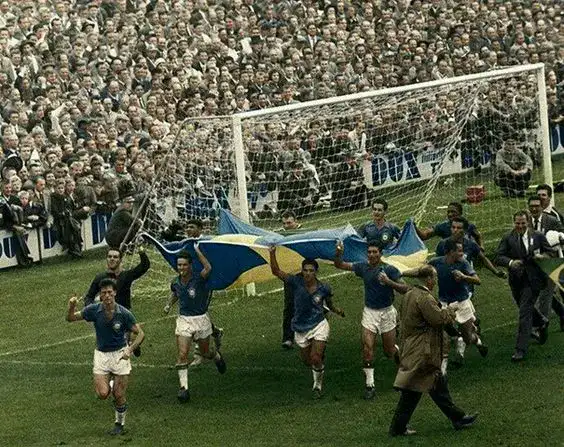 Not only were the Brazilians celebrating their first tournament win in the stadium. The Swedish people also applauded the new world champions as a sign of respect.
Because of Sweden's gracious and kind gesture, Brazilian players did a lap around the field holding the Swedish flag. The crowd also witnessed a noble meeting: Swedish King Gustav Adolf went to the pitch to congratulate the 1958 FIFA World Cup champions, including Pelé, who would later become known as the King of Football.
Two interesting records were set in this final. The youngest and oldest goalscorers in World Cup Final history played in this match. The youngest goalscorer was Pele (17 years and 249 days), and the oldest goalscorer was Nils Liedholm (35 years, 263 days).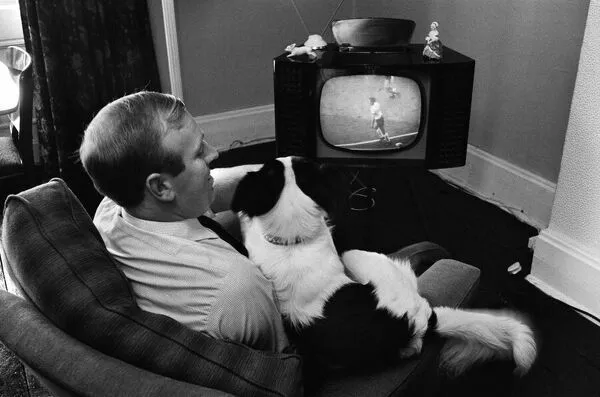 1958 World Cup Television Coverage
A novel aspect of the tournament was that, for the first time, the tournament would have international television coverage. It was also the first time at the World Cup for three countries: the Soviet Union, Wales, and Northern Ireland.
The last two, together with England and Scotland, meant that the four British nations played at the same FIFA World Cup for the first and only time to date.
The English did not get very far and ended up being knocked out by the Soviets, despite taking part in the first goalless draw in the history of World Cups against Brazil.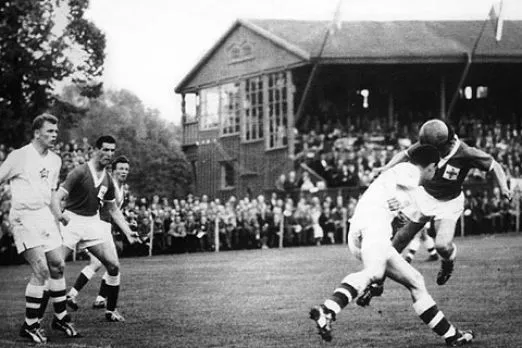 Wales and Northern Ireland won their respective play-off matches in the first phase against Hungary and Czechoslovakia. In the 1958 World Cup quarterfinal, the Welsh faced Brazil. Result: Brazil 1-0, with Pelé scoring the first from a total of 12 goals he would score in four different editions of the World Cup.
Hosts Sweden had allowed professional players to play for their national team and, thus, had fielded a stronger team. As a result, although they were not favorites, they sent the Soviets home and beat West Germany to make it to the final.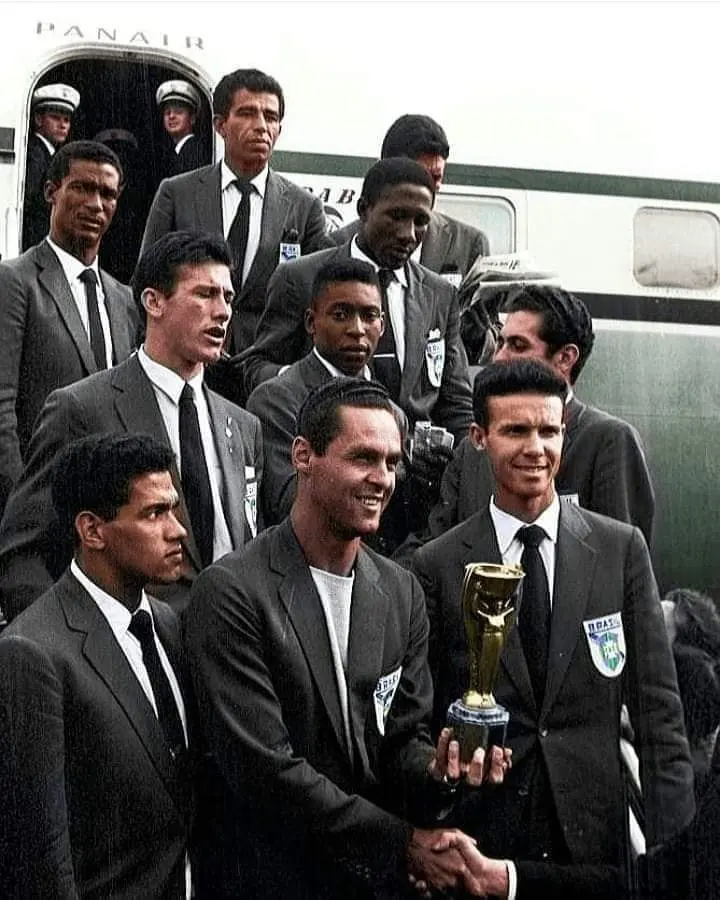 Tactical Innovation
Managed by Vicente Feola, Brazil trained a lot for three months and went on a tour of Europe before arriving in Sweden. The tactical innovation of the 4-2-4 system was the manager's idea and bet. Still, the team did not start playing well until their last group stage match, when Pelé and Garrincha were in the starting line-up, and Brazil beat the Soviet Union 2-0.
In the 1958 World Cup semi-final, Brazil had a hard match against France. Vavá opened the score, and Fontaine equalized, but thanks to Didi, Brazil was in the lead before the break. In the second half, Brazil made the most of the fact that France was a man down due to an injury to defender Bob Jonquet and Pelé's hat-trick sealed their 5-2 win.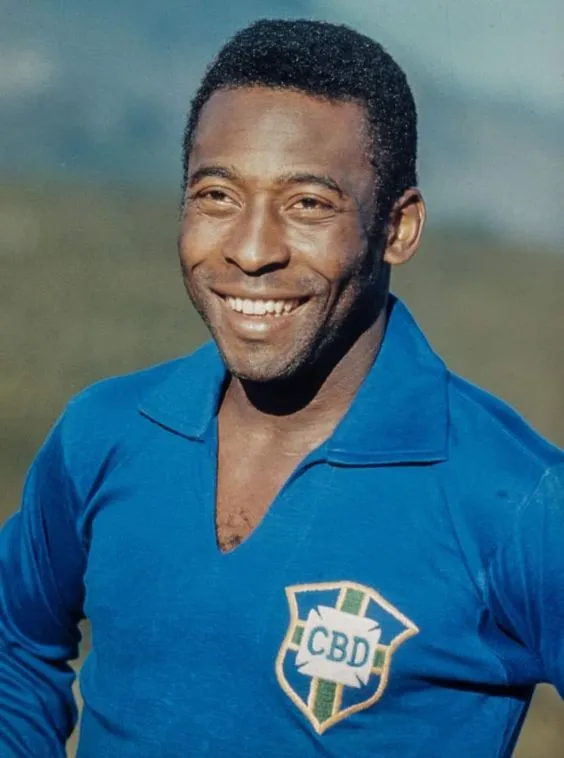 FIFA World Cup 1958 Records
Three countries qualified for the first time: The Soviet Union, Northern Ireland, and Wales.
Pool match Brazil against England is the first World Championship match where no goals have been scored.
First World Cup held in Europe was not won by a European nation.
The only time a South American country won a tournament on European soil.
The Final has the greatest victory margin (three goals) together with the 1970 and 1998 Final.
Fifty-one thousand eight hundred attendees is a record low attendance in a FIFA World Cup Final.
The first time Brazil won a World Championships.
Brazil is the 4th country to win the Jules Rimet trophy.
Brazilian player Pele became the youngest World Cup winner at 17 years and 249 days.
Pele is the youngest player in WC history to have scored a hat-trick (against France) at the age of 17 and 244 days.
Pele and German Uwe Seeler are the only players to have scored in four editions, coincidentally both in 1958, 1962, 1966, and 1970.
Pele is the only player to have won three World Cups (1958, 1962, 1970). Twenty players have won the trophy twice.
The Sweden-Brazil Final has the highest number of goals scored by the winning team (5) and the highest number of total goals (7) of all tournament finals.
Swedish player Nils Liedholm (35) is the oldest player to have scored in a Final.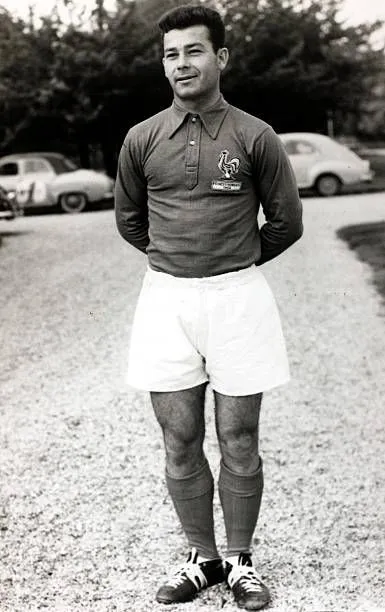 French player Just Fontaine, the all-time topscorer, scored 13 goals, the highest amount of goals so far in one edition.
Just Fontaine is the third player in World Championship history to have scored in every match.
Just Fontaine is the second player in history to have scored two World Cup hat-tricks.
Brazilian Mario Zagallo is the first person to have won the Final as a player (1958) and coach (1970).
Scottish player Bobby Collins scored the 500th World Cup goal in the pool match against Paraguay (2-3).
Although Mexico drew their 2nd pool match, they have a record of losing nine consecutive World Cup matches from 1930 to 1958.
Both the 1958 and 1938 tournaments have the record for the highest number of rematches: 3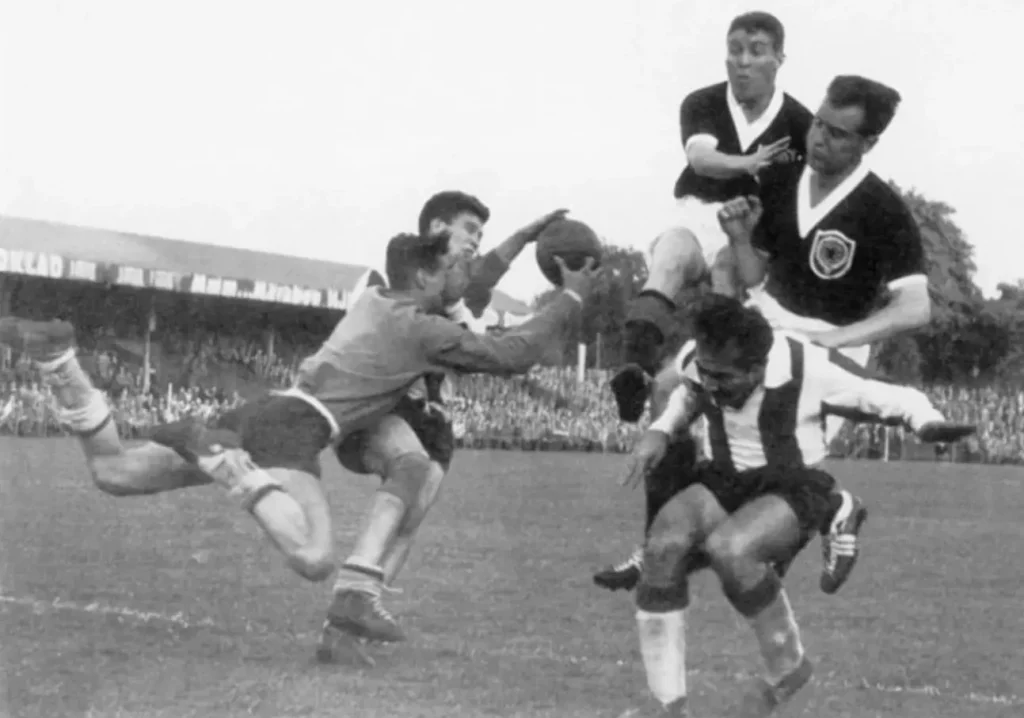 Did You Know
This World Cup received international television coverage that made it possible for the first time to watch matches from many countries around the globe.
The last edition of the famous tournament contained rematches.
First World Cup where double world champions Italy failed to qualify (Because of Northern Ireland). They have now failed three times.
Paraguay would only qualify for their next World Championships in 1986.
Northern Ireland would only qualify for their next World Cup in 1982.
Austria would only qualify for their next edition in 1978.
Hungary was missing good players (Ferenc Puskas, Sandor Kocsis, and Zoltan Czibor) from the previous World Cup Final since they moved to Spain after the Soviet invasion. They would never play for Hungary again.
In one match (Argentina – West Germany), Argentina had to play in the kit of a local team (yellow) since they didn't bring their away kit. This is the first of 2 times a team didn't play a World Cup match in their official kit.
Brazilian captain Hilderaldo Bellini is the first champion to lift the Jules Rimet trophy up high, he did this so the journalists could see it, but the gesture became a symbol of triumph.
Only World Cup, where United Kingdom's Home Nations: Scotland, England, Wales, and Northern Ireland participated together.
The FA initially did not allow Northern Irish players to play matches on Sunday, the 'holy day', since it was against Irish law. The rule, however, was eventually canceled.
The top-Star match ball was made by local supplier Sydsvenska Lader och Remfabriken in Sweden.
The top-Star match ball has a similar design to the 1954 World Cup ball and contains 18 leather panels.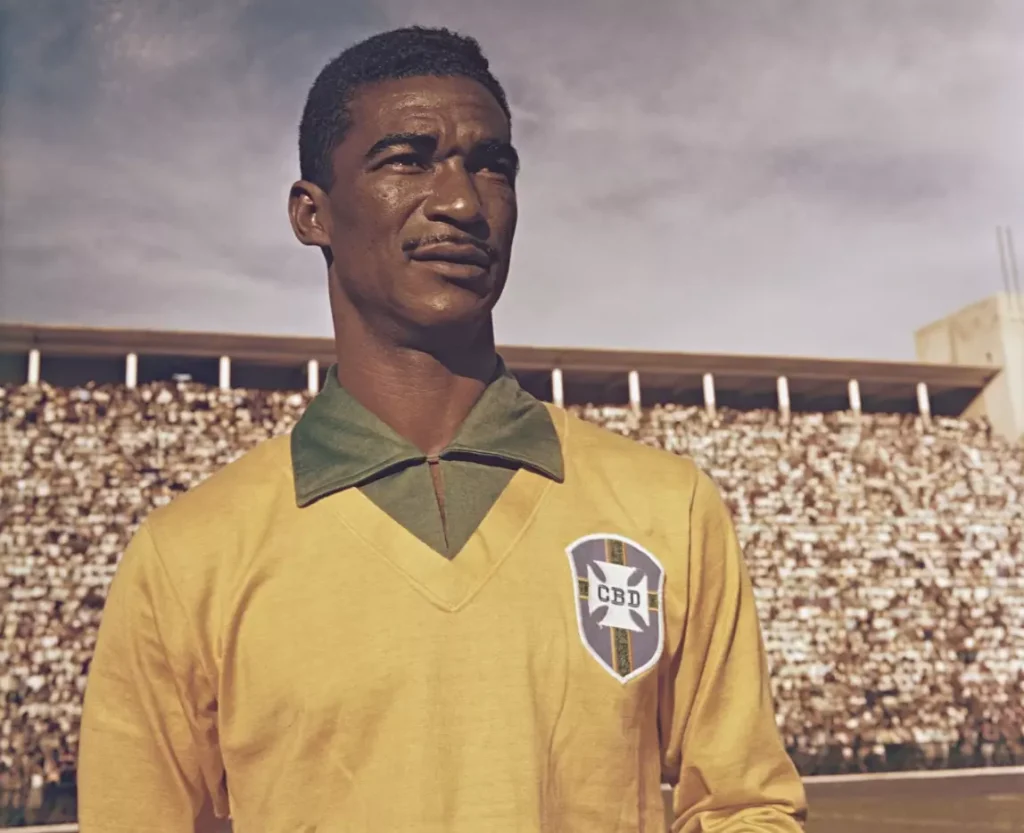 1958 FIFA World Cup Awards
Golden Ball: Didi (Brazil)
Silver Ball: Pelé (Brazil)
Bronze Ball: Just Fontaine (France)
Golden Boot: Just Fontaine (France) (13 goals)
Silver Boot: Pelé (Brazil), Helmut Rahn (West Germany) (6 goals)
Bronze Boot: Vavá (Brazil), Peter McParland (Northern Ireland) (5 goals)
Best Young Player Award: Pelé (17 years old) (Brazil)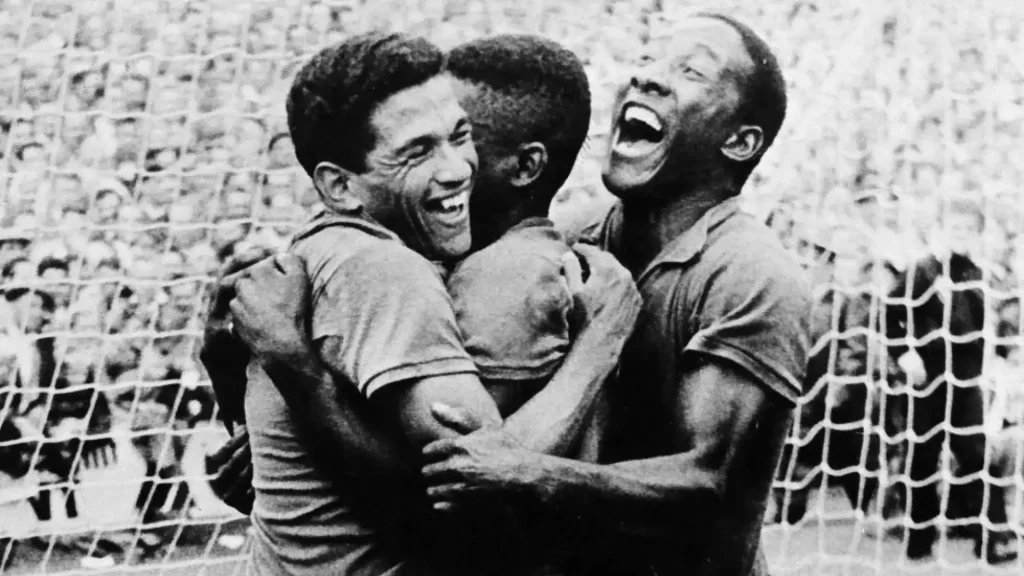 World Cup 1958 FIFA All-Star Team
This is the only World Cup All-Star Team with Northern Ireland players. France players were included for the first time. For the Brazilian players Garrincha and Pele, it is their first time being included. The Brazilian duo would be included again in the future All-Star Teams.
Goalkeeper
Harry Gregg (Northern Ireland)
Defenders
Djalma Santos (Brazil)
Bellini (Brazil)
Nílton Santos (Brazil)
Midfielders
Danny Blanchflower (Northern Ireland)
Didi (Brazil)
Gunnar Gren (Sweden)
Raymond Kopa (France)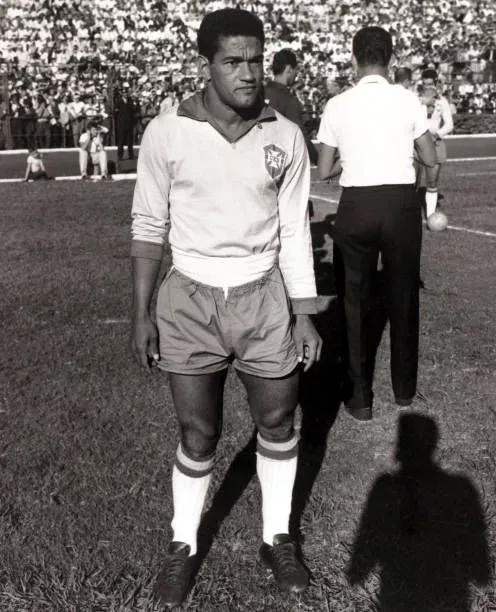 Forwards
Pelé (Brazil)
Garrincha (Brazil)
Just Fontaine (France)