"History is written by the victors" and "no one remembers who came in second" are old adages that don't always ring true. The best example of that is the Netherlands World Cup team that finished runner-up in the 1974 tournament.
This star-studded Dutch national team played scintillating football and left an indelible mark on the game.
Building Greatness
The foundation for the Netherlands World Cup team's success was laid by Feyenoord and Ajax. During this time, Rinus Michels developed his renowned Total Football style, which was later refined by his Ajax successor, Ștefan Kovács, who gave his players more freedom to express themselves.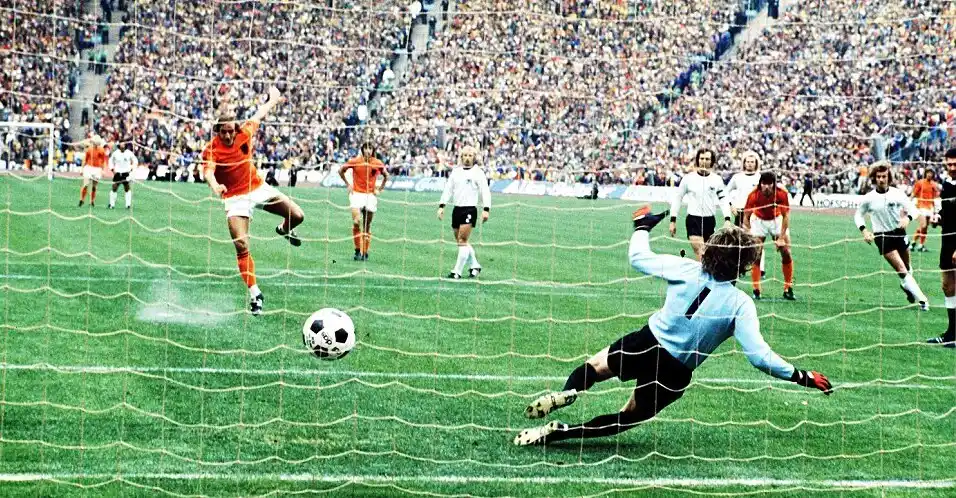 De Godenzonen reached the final of the European Cup on four occasions between 1969 and 1973, winning it three consecutive times. In the one year, 1970, when Ajax didn't make it that far, it was Ernst Happel's illustrious Feyenoord who did.
Although Feyenoord and Ajax had two very different philosophies, when their players were put on the same national team, it was a match made in heaven.
Capturing The Imagination
In the 1974 FIFA World Cup, new Netherlands manager Rinus Michels demonstrated his commitment to his Total Football ideas by dropping established goalkeeper Jan van Beveren in favor of Jan Jongbloed, who was more comfortable with the ball at his feet. Midfielder Arie Haan was played at center back.
Michels's men were expressive, fluid, and exciting. After destroying Argentina 4–0, the Netherlands World Cup team played reigning champions Brazil off the soccer field. Johan Neeskens was a revelation, scoring five goals throughout the tournament.
Feyenoord's Willem van Hanegem was arguably the team's best performer. And, of course, there was Johan Cruyff, whose genius was the glue that held the Dutch team together. The Netherlands conceded just one goal on their route to the World Cup final.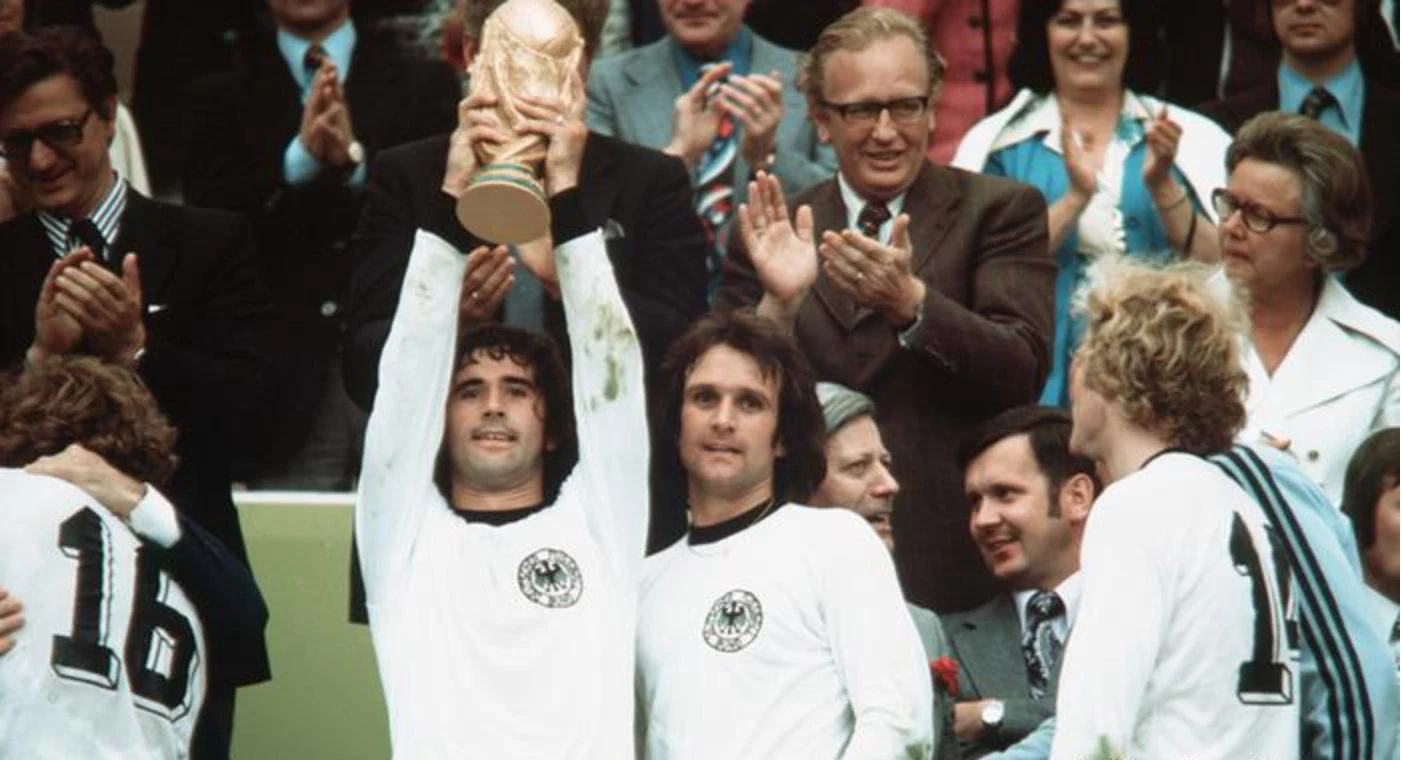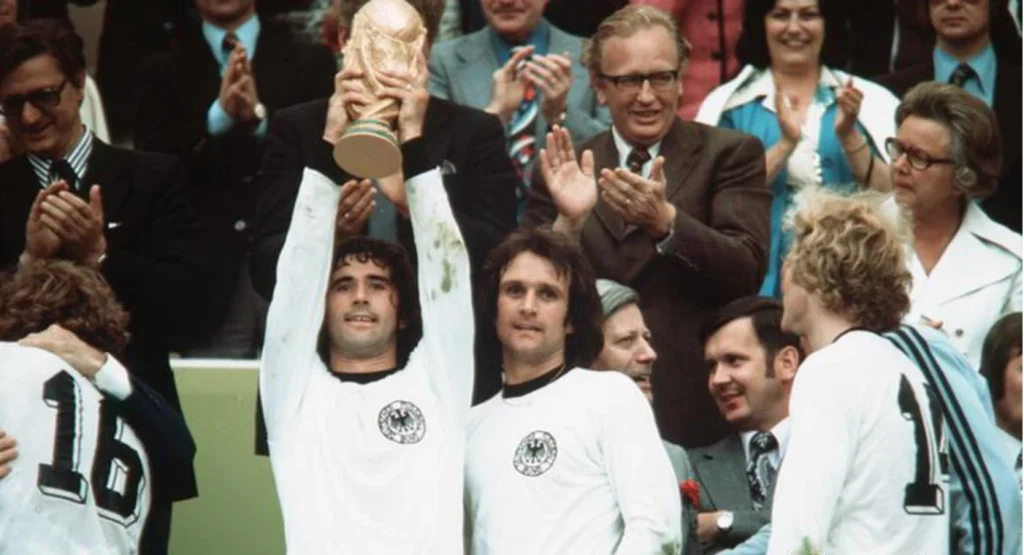 Heartbreak For Netherlands World Cup Team
Facing host country West Germany in the showpiece, the Netherlands asserted their world football dominance right from kickoff. The Germans hadn't even touched the ball when Johan Cruyff drew a penalty, which Johan Neeskens converted. However, the early goal proved detrimental.
Van Hanegem later revealed that overconfidence had crept into the minds of the Dutch football players, saying, "We then thought to ourselves: They're Germans—they're not our friends. So let's humiliate them in front of their fans.
Now, the trouble was that one half of our team decided to keep playing like we had been playing for the whole tournament, and the other half started taking the mickey out of them. And that's why our game plan broke in two."
A Paul Breitner penalty and a Gerd Müller strike just before halftime turned the fixture on its head and broke the Dutch national teams hearts.
That 1974 side has gone down in history as one of the most beloved and impressive teams to have ever featured in the World Cup, despite ultimately falling short of becoming world champions. History repeated itself against Argentina four years later and versus Spain in 2010.
The Netherlands is unquestionably the most remarkable footballing country to have never won a World Cup.
Images:
https://www.fifa.com/fifaplus/en/watch/9IHJDZFm2GbWVdlFAMvHb
https://www.fifa.com/news/legends-lost-in-2021