Zinedine Zidane won the Ballon d'Or. It's no surprise and comfortably ranks as one of the Ballon d'Or's least controversial winners. Zinedine Zidane needs little introduction in being one of the greatest midfielders to grace the game. Zidane was unmatched in 1998 for his contribution to Juventus and of course France.
A skillful, elegant midfielder with an aggressive streak in him, Zidane was an absolute joy to watch in 1998. For the uninitiated, imagine you took the passing range of De Bruyne, the skills of Paul Pogba and chucked in the work rate of prime Andres Iniesta.
A League-Winning Caveat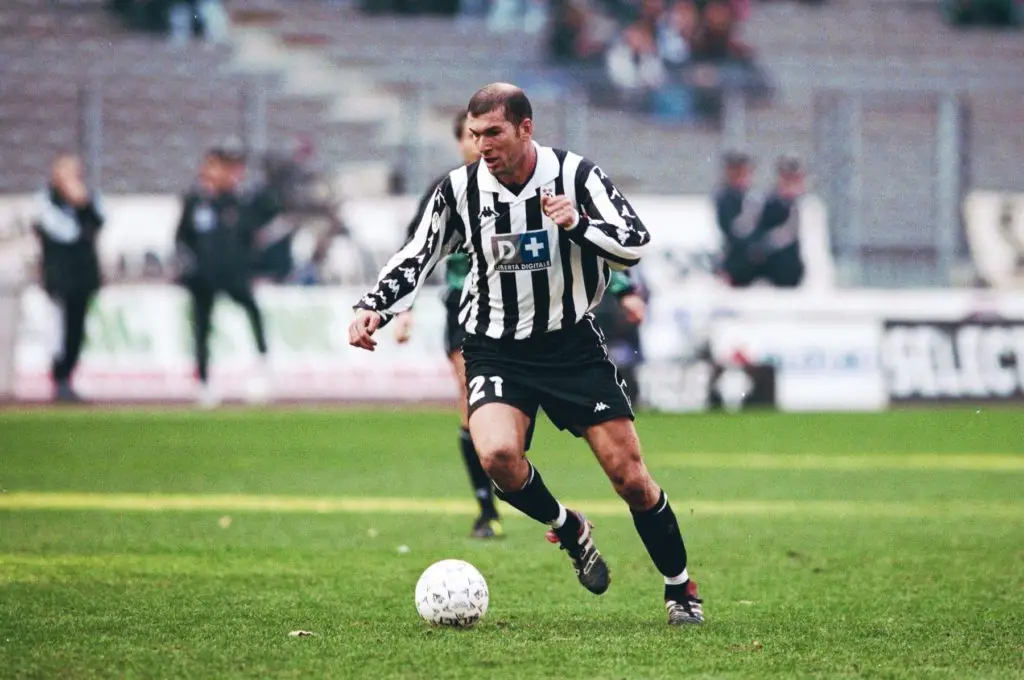 He was the perfect attacking midfielder, able to exude an influence over any game no matter the quality of the opposition. In 98 Zidane would almost win it all. A great showing throughout the 1997-98 season, in which he captained Juventus to a Serie A title was just the appetiser for the Algerian-born French national. 
Chipping in with 7 assists and 7 goals in 32 league games, many would argue such a record is pretty underwhelming for a Ballon d'Or winner, but he'd spend half of the games in Centre Midfield or on the left side of midfield, giving Zizou more defensive duties to stick to. 
Much of his brilliance in 98, and in general came from his magnificent ability with the ball at his feet. He was that player every great team needs, a player who you know won't lose the ball if they have it. It was simply so rare to see him misplaced a pass, or lose possession cheaply.
In 98 everything Zizou touched, turned to gold. Well, almost everything… Juventus fell at the final Champions League hurdle as Juve and Zidane lost to his eventual employers, Real Madrid, 1-0.  The Turin-based side would fall in the semi-finals of the Coppa Italia too, but Zidane was unavailable for both legs against Lazio.
But, enough about what he almost did. What matters the most is what he *actually* accomplished. The 1998 World Cup is fondly remembered. It had a great mascot, ', spawned a game that would help launch the FIFA video game franchise to what it is today (FIFA 98 for the N64) and is widely considered one of the most competitive World Cups in history. No doubt thanks to the multitude of great sides fielding what seemed like a golden generation.
The 1998 World Cup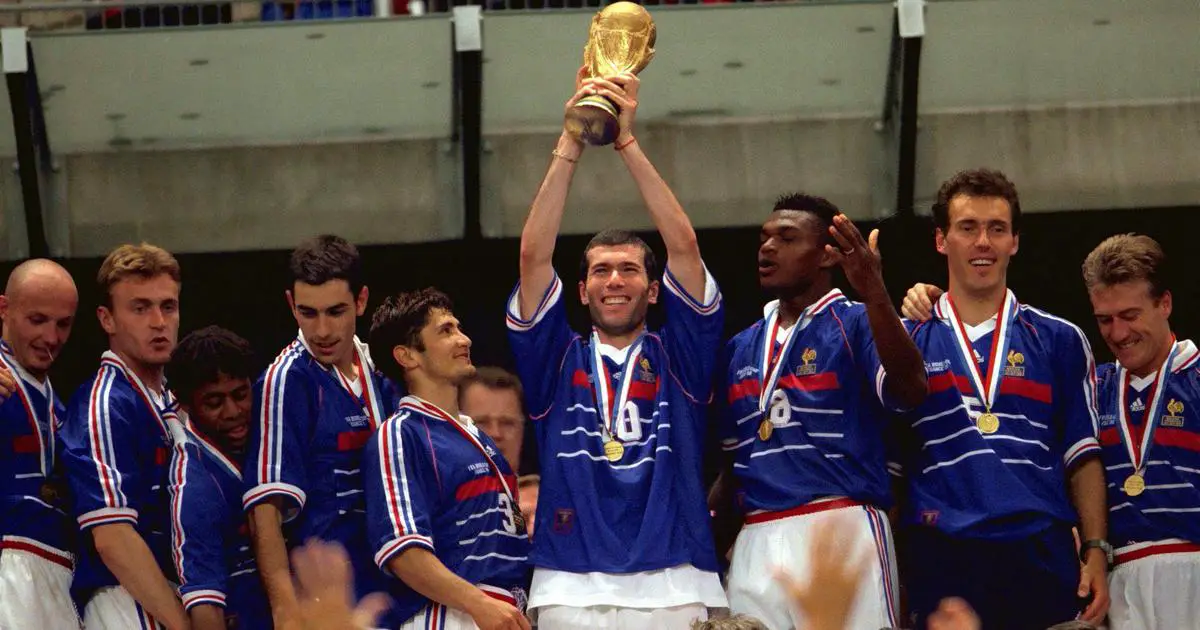 England had Michael Owen, David Beckham, Alan Shearer and David Seaman in goal.
Brazil had R9, Roberto Carlos, Rivaldo and Cafu.
Italy had Paulo Maldini, Roberto Baggio, Del Piero, Nesta and a young Gianluigi Buffon.
But France had perhaps the scariest team of them all…
Patrick Vieira, Laurent Blanc, Didier Deschamps, Robert Pires, Thierry Henry, Lillian Thuram… The list goes on, but tying the whole team together in the hole, behind the striker… Was Zinedine Zidane.
His World Cup started expectedly well. France's first goal of the tournament coming from a Zidane corner, headed in by future Birmingham player Christophe Dugarry. It would end a ruthless 3-0 dismantling of South Africa to kick off France and Zidane's tournament.
Against Saudi Arabia, disaster struck, Zidane's infamous hot-headedness getting the better of him as he kicked out at Fuad Anwar in what was perceived by the referee as an attempted stamp. 
France were already 2-0 up by this point. In fact, this sending-off levelled the playing field, as Saudi Arabia had been reduced to 10 men in the 19th minute. France scored 2 more to end this 10-a-side contest and confirm France's place in the Knockout round.
France won their last game of the group, as they faced second-placed Denmark in a match to determine the winner of the group. France won without Zidane, and faced the knockout round without him, Zidane having been suspended for two games.
Luckily for Zidane, France would squeeze past a resilient Paraguay, winning 1-0 in extra time, which meant Zidane would be back in action for the quarter-final against Italy.
Neither side could be separated, as France endured another heart-in-mouth match, a winner only being decided by penalties. Zidane may not have scored, but he was the catalyst for most of France's chances, and following another stellar performance in a 2-1 Semi-Final victory over Croatia, France reached the peak of football's almighty summit.
The only team left to get past was fittingly Brazil, many pundits' favourites for the tournament. I'm sure you can guess what happened next. In a career-defining match, Zidane put on a performance to behold, scoring two thumping headers in a player-of-the-match performance.
Zidane was a player that excelled and dazzled in transitional play, starting attacks and always involved in the build-up to chances.
By the time December of 1998 rolled around, it was clear there was only one winner. Zidane smashed records, winning with 244 votes, to Croatian, Davor Šuker's 68.
The scariest thing of all is that Zidane doesn't even think 1998 was his best year… Though he does think he was deservedly crowned the best player in the world in 1998 regardless – "I was a little overconfident the weeks before the vote. I got a little fired up in a few interviews. I've never been one to say, 'I deserve this or that,' but with this Ballon d'Or, in 1998, I told myself a little bit. It wasn't really me but I really wanted to have it. I was the best player in the world. It does not happen often, and to me only once. There may be preferences in the votes but when you have it, you have it. You are the best player in the world at this time, and it's beautiful."