The Milan Football and Cricket Club was founded by Erbert Kilpin on 16 December 1899. The futbol club, AC Milan would become one of the most prestigious in the world within a few decades.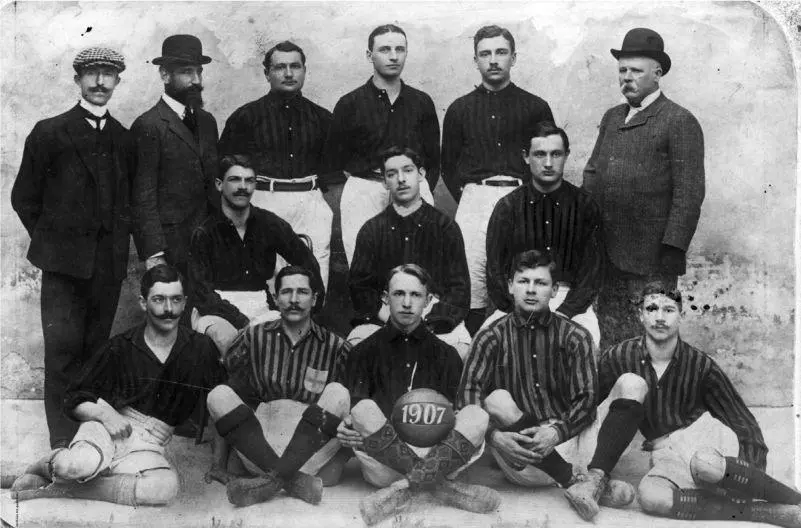 AC Milan History
There is no doubt that AC Milan is one of the most famous and largest football clubs in the world. Few people know that the club's founder was born in Nottingham.
As a butcher's son in his late twenties, Herbert Kilpin emigrated to work in the Italian textile industry. To remember home, Kilpin and five friends formed a football team after heavy drinking in a Milanese tavern.
It was the birth of AC Milan. In addition to being the club's star player, Kilpin was also its coach and captain. In fact, he designed the famous kit for the team. According to him, "We are devils. We wear red to enflame our opponents and black to intimidate them!"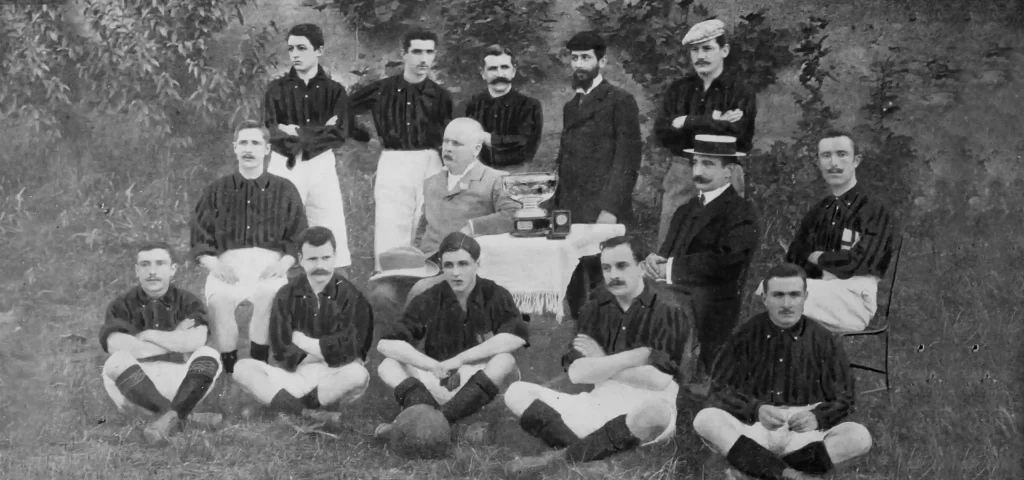 Winning First Trophy
A young squad named Penvhyn Neville, Formenti, Cignaghi, Torretta, Kurt Lies, Valerio, Edward Dobbie, David Alison, Guerriero Colombo, Catullo Gadda, Hans Suter, Ettore Negretti, Hoberlin Hoode, Samuel Davies, Luis Wagner, David Allison, and manager Herbert Kilpin led the team to their first Italian league title in 1901. It was a mixture of Italian, Brits, Welsh, French, and Swiss players.
They followed up with two more championships1906 and 1907.
Due to internal disagreements over signing foreign players, Milan split in 1908, resulting in the formation of FC Internazionale Milano (Inter Milan). After enjoying a flurry of success in its early years (three titles in seven years), the club endured 44 years of barrenness until the 1950–51 season.
The club became 'Associazione Calcio Milan' (AC Milan) in 1938 after its name was shortened to 'Milan Football Club' in 1919. Its red-and-black stripes remained unchanged during all of the club's incarnations.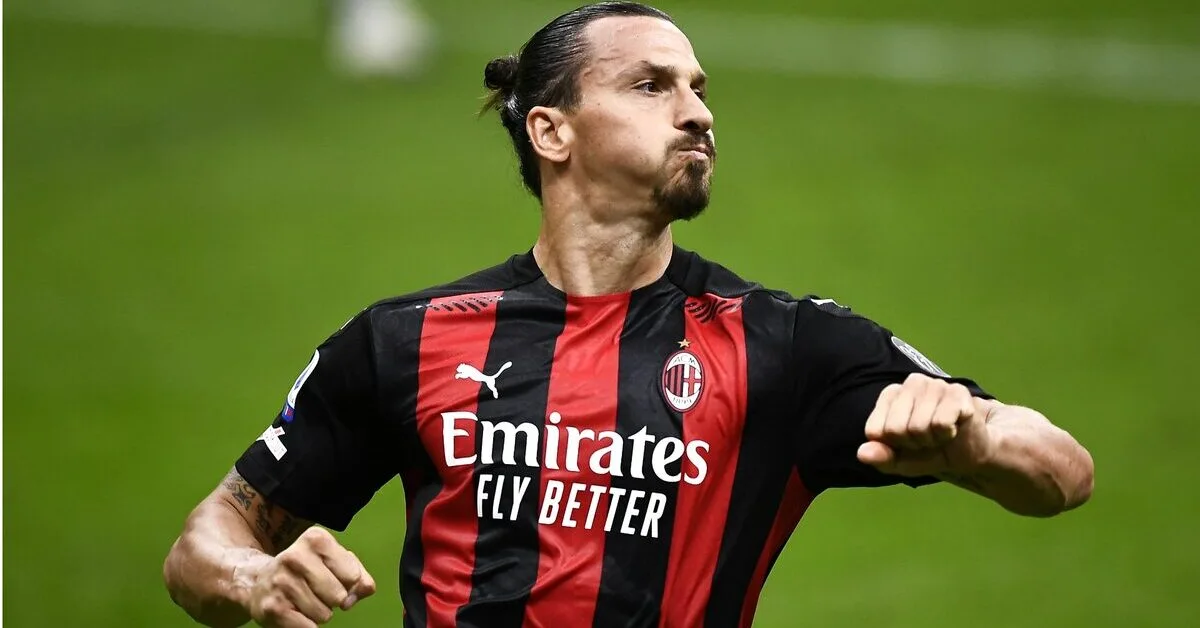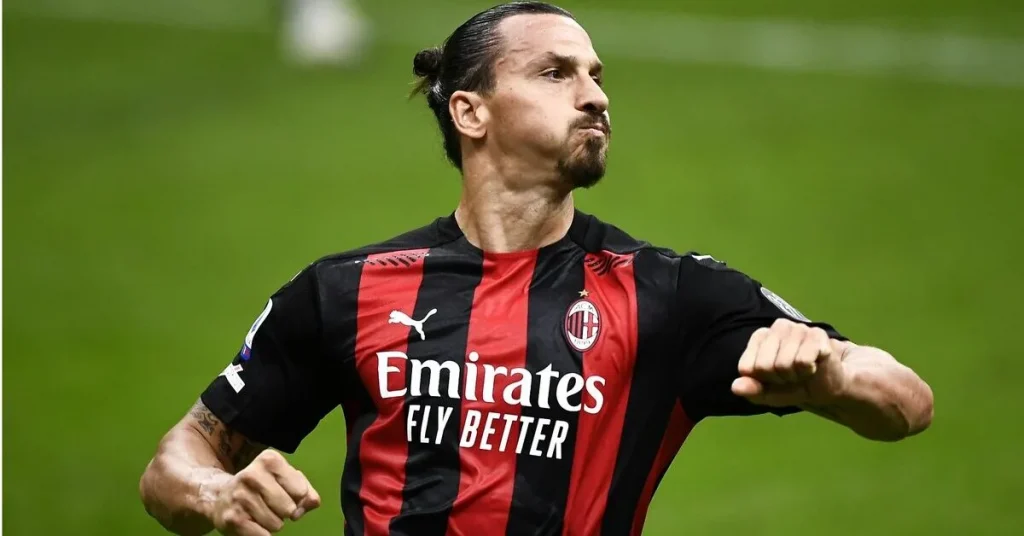 AC Milan Jersey
AC Milan is famous for its iconic red and black stripes jersey. The primary colors have been red and black ever since their inception in 1899. Even their renowned nickname 'Rossoneri' means "the red & blacks" in the Italian language.
Usually, the red and black home jersey is accompanied by white shorts and black socks in the home kit. For the away kit, Associazione Calcio Milan has always worn completely white jerseys, white shorts, and white socks.
The Red and Blacks is seven-time European champions, and they have worn their away kits in six of those triumphs in the European finals. There is a belief that it is a lucky strip among both the rossoneri fans and the club. The club has worn its home kit in three European finals and has won only on one occasion.
AC Milan's kit manufacturer has been Puma since 2018, while Emirates has been their main shirt sponsor since 2010. Before Puma, Adidas manufactured the red and black soccer jerseys for 20 years. German automobile manufacturer Opel famously sponsored their kits from 1994 to 2006. Some of the iconic AC Milan kits from the 1990s belong to this era.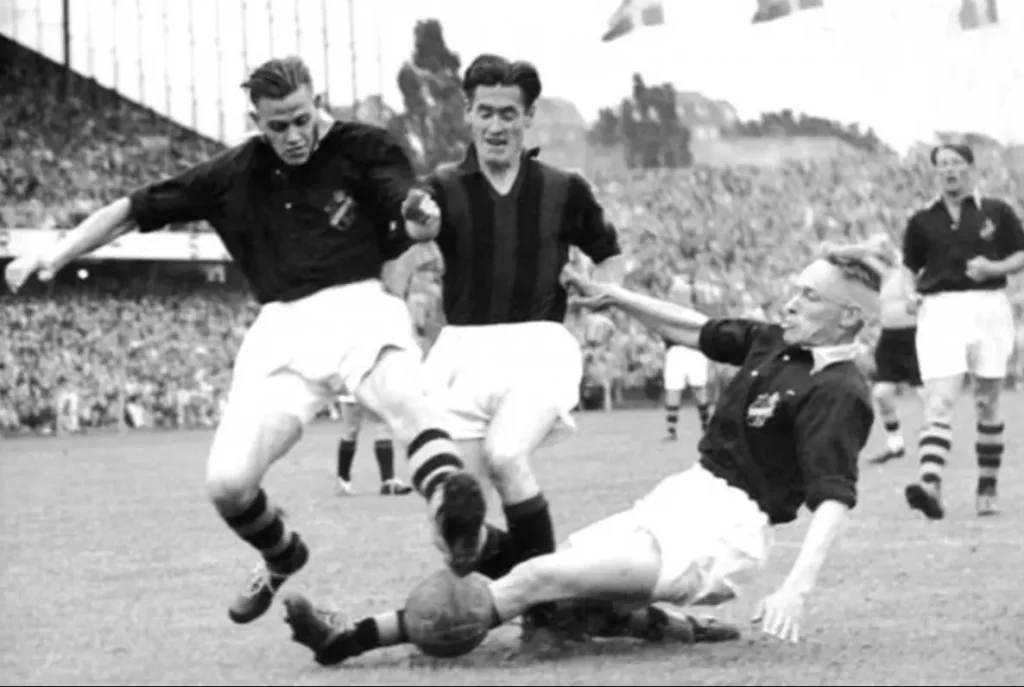 Post War Years
Under Gunnar Gren, Gunnar Nordahl, and Nils Liedholm, the club returned to the top of Italian football during the 1950s. During this period, AC Milan won the Scudetto five times, in 1951, 1955, 1957, 1959, and 1962.
By beating Benfica in the European Cup final in 1963, Milan won its first continental title. In the 1960s, the dugout was ruled by legendary Nereo Rocco and the soccer field by Cesare Maldini (father of Paolo), Giovanni Trapattoni, and Gianni Rivera. Unfortunately, due to a severe betting scandal or 'totonero,' the golden era was followed by a lengthy period of doldrums.
1969 saw the same success, with the same 4–1 win over Ajax as well as the Intercontinental Cup. Milan also won two European Cup Winners' Cups during this period, in 1967-68 and 1972-73, as well as the Coppa Italia in 1967. 1979 marked Milan's tenth league title.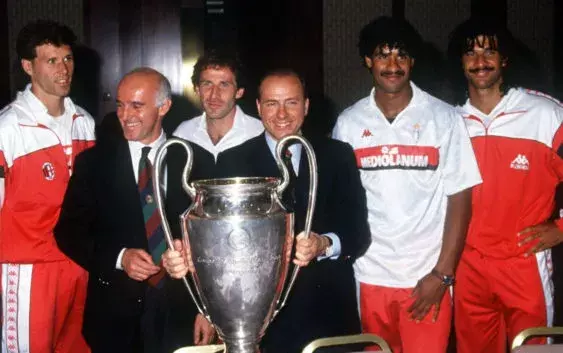 The Chaos Years Of The 1980s
In 1980, the Northern Italian club was involved in the Totonero scandal. First time in the club's history, they were relegated to Serie B. Players and officials were paid by a betting syndicate to fix matches.
After winning the 1980–81 Serie B title, AC Milan was promoted to Serie A at the first attempt but was again relegated a year later. Milan returned to Serie A in 1983 after winning Serie B twice in three seasons. After investing vast amounts of money, Silvio Berlusconi acquired the club in 1986 and saved it from bankruptcy.
Arrigo Sacchi took over the Rossoneri and signed Dutch internationals Ruud Gullit, Marco van Basten, and Frank Rijkaard. As well as complementing Paolo Maldini, Franco Baresi, Alessandro Costacurta and Roberto Donadoni's Italian internationals, the Dutch trio added an attacking impetus to the team.
In the 1987–88 season, the Red and Blacks won its first Scudetto in nine years under Sacchi. After winning the European Cup for the first time in two decades, the club beat Romanian club Steaua București 4–0 in the finals. The following year, Milan won 1–0 over Benfica to retain their title. A poll of experts voted AC Milan's 1989–90 team as the best club side of all time. They were nicknamed the "Immortals" in the Italian press.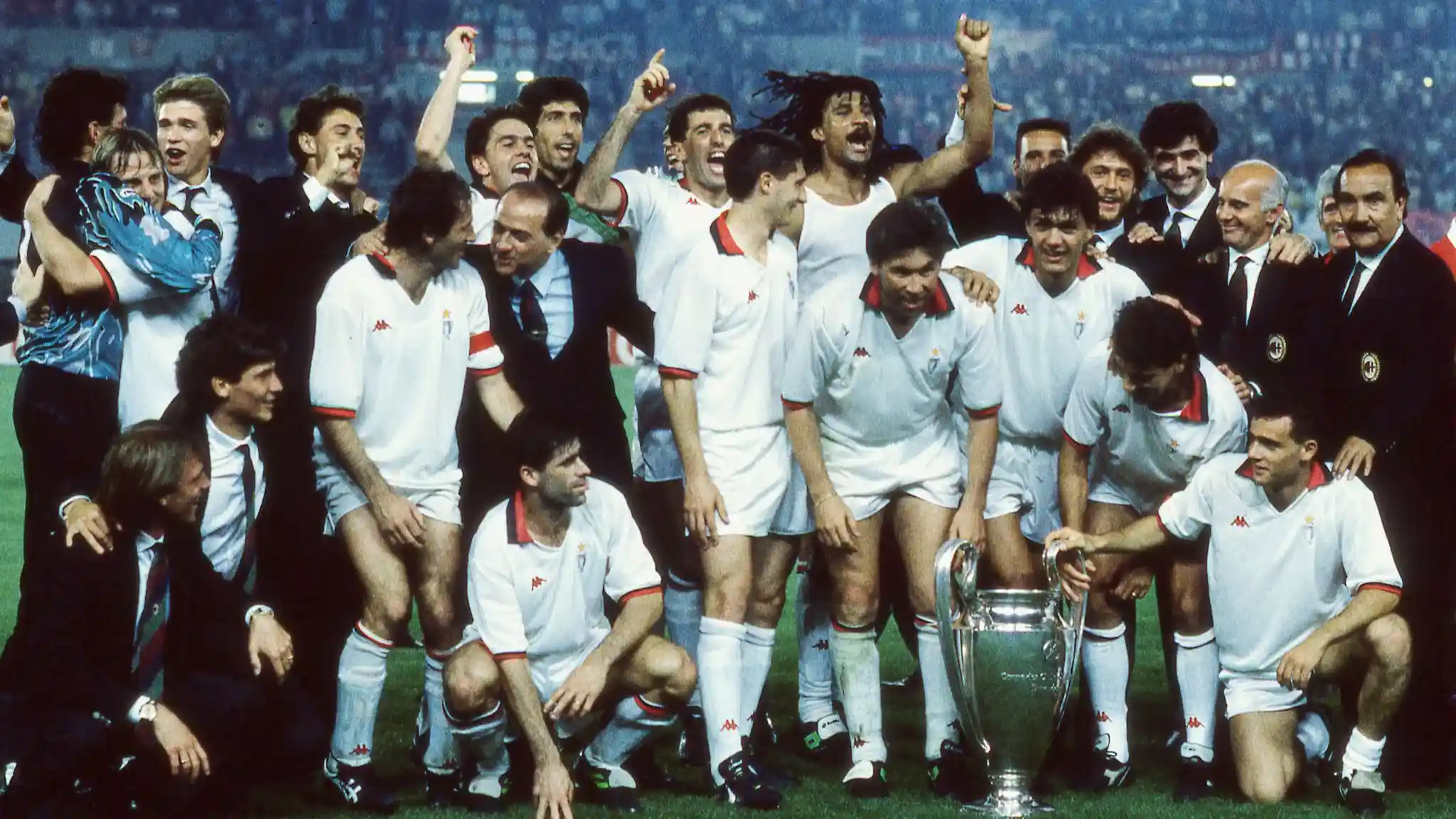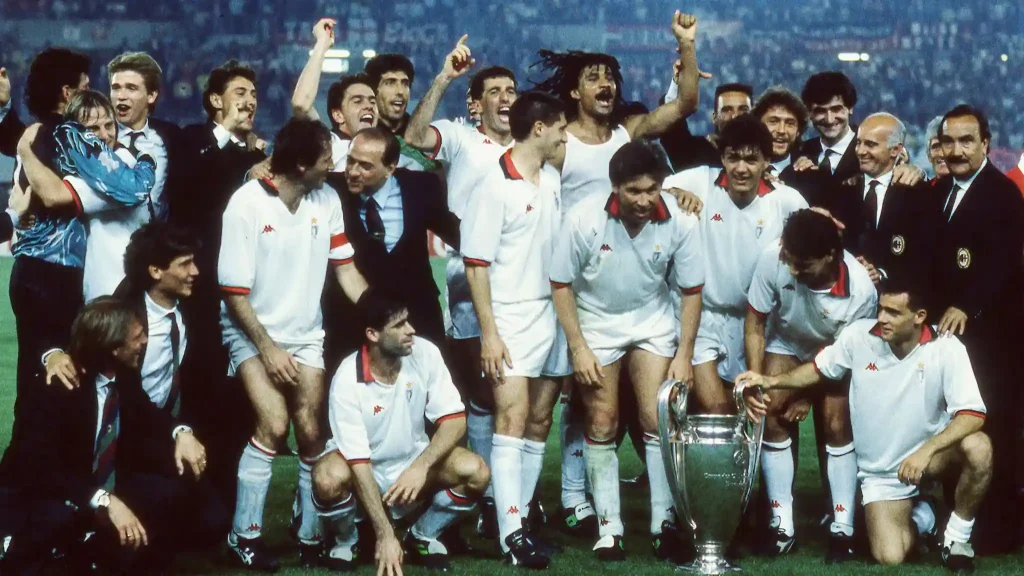 More Success In The 1990s
Fabio Capello replaced former Milan player Arrigo Sacchi after Sacchi left the club in 1991. In Europe, they reached back-to-back UEFA Champions League finals in 1993, 1994, and 1995 under his guidance, including 58 consecutive matches without defeat in Serie A. They won three consecutive Serie A titles in 1992, 1993 and 1994
Prior to leaving for Real Madrid in 1996, Capello's team won the 1995–96 league title. It was the club's centennial season in 1998-1999 that Milan lifted its 16th championship after a two-year decline.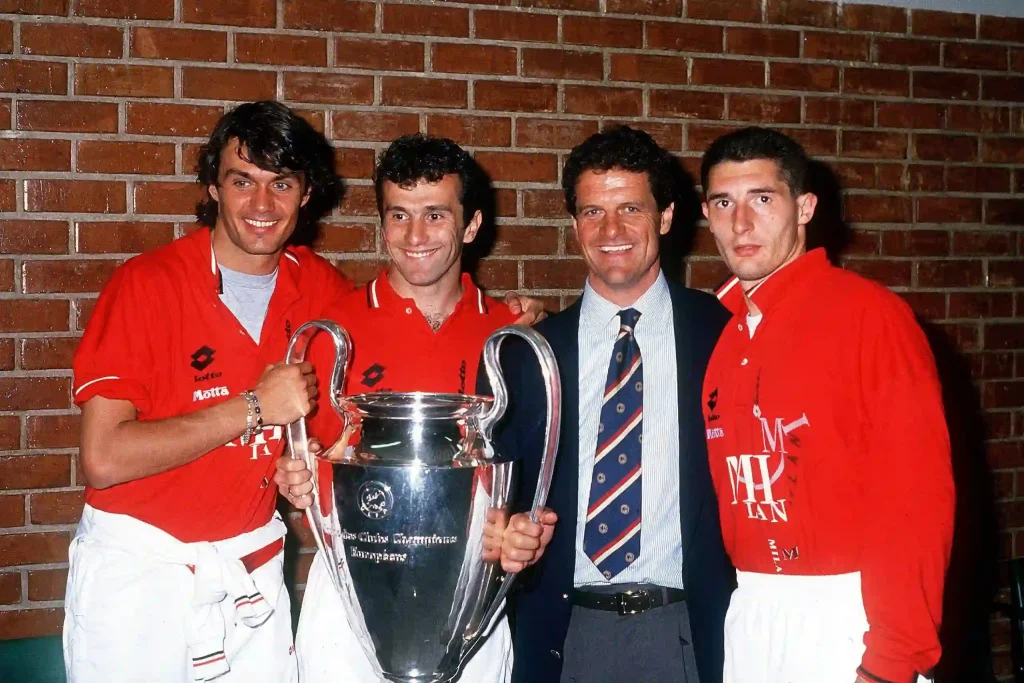 The 2000s
Ancelotti led A.C. Milan to success during their next successful period. They won their sixth European Cup under the coach after defeating Juventus on penalties in the 2003 Champions League final. From 1969 to 2003, the Rossoneri qualified seven times for the Intercontinental Cup.
In 2003-2004, the team won the Scudetto before losing on penalties to Liverpool in the Champions League final in 2005. It was only two years later that the two teams met again in the Champions League final, in which Milan won 2–1 to claim the title for the seventh time.
In 2007, the Rossoneri won their seventh European Cup and became the first European team to win the FIFA Club World Cup in December of the same year. The Italians came from a semi-final loss to Urawa Red Diamonds to win the Boca Juniors final, avenging their defeat in the Intercontinental Cup in 2003.  After overseeing 420 matches for Milan, Ancelotti left the club in 2009.
A second scandal, Calciopoli, followed in 2010-11 when the club won its 18th championship. As a result of being indebted up to its eyeballs during the 2010s, the club had to go through a restructuring process to stay solvent.
At the end of the 2021-22 season, they won the Serie A Championship for the first time in eleven years. A final agreement was reached in June 2022 between Redbird Capital Partners and AC Milan, the seven-time European football champion once owned by Silvio Berlusconi. U.S. investment fund Elliott Management Corp. has agreed to finance Redbird. The transaction valued the club at 1.2 billion euros.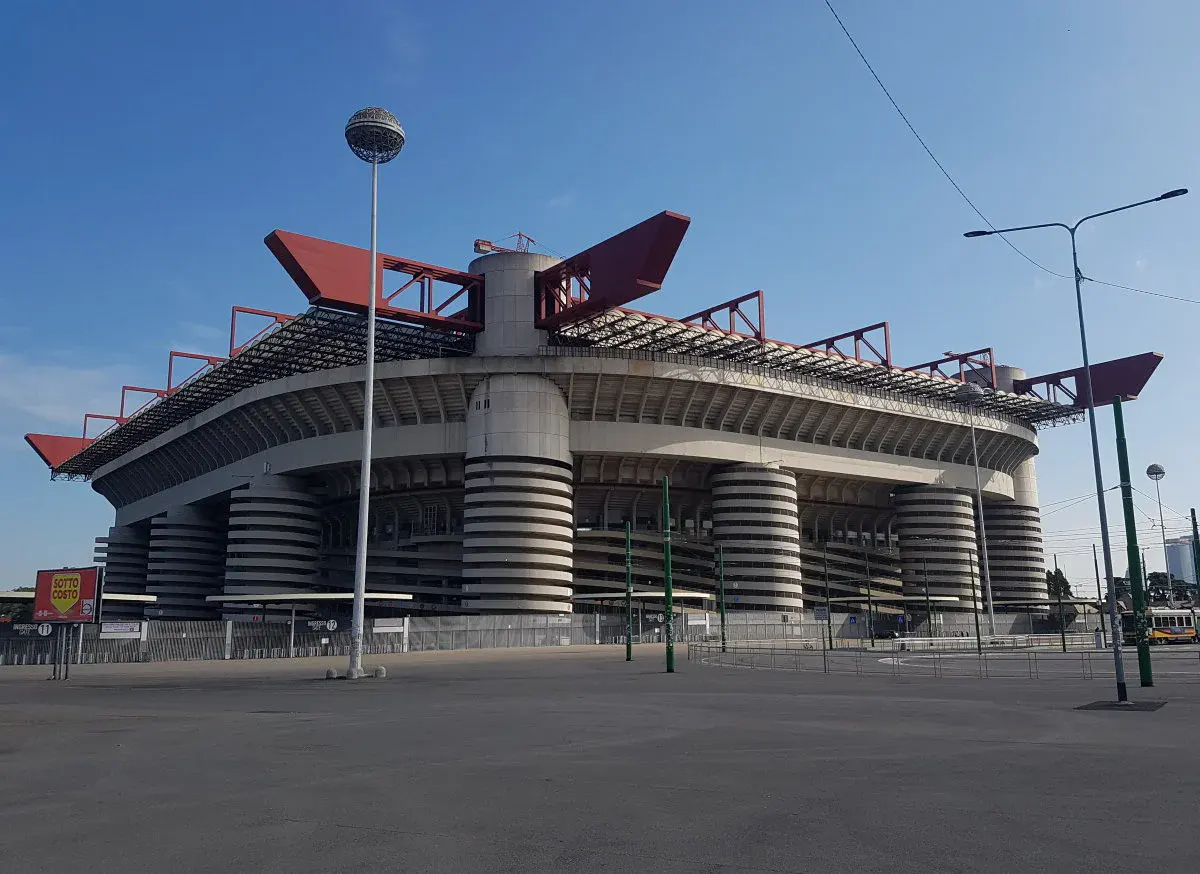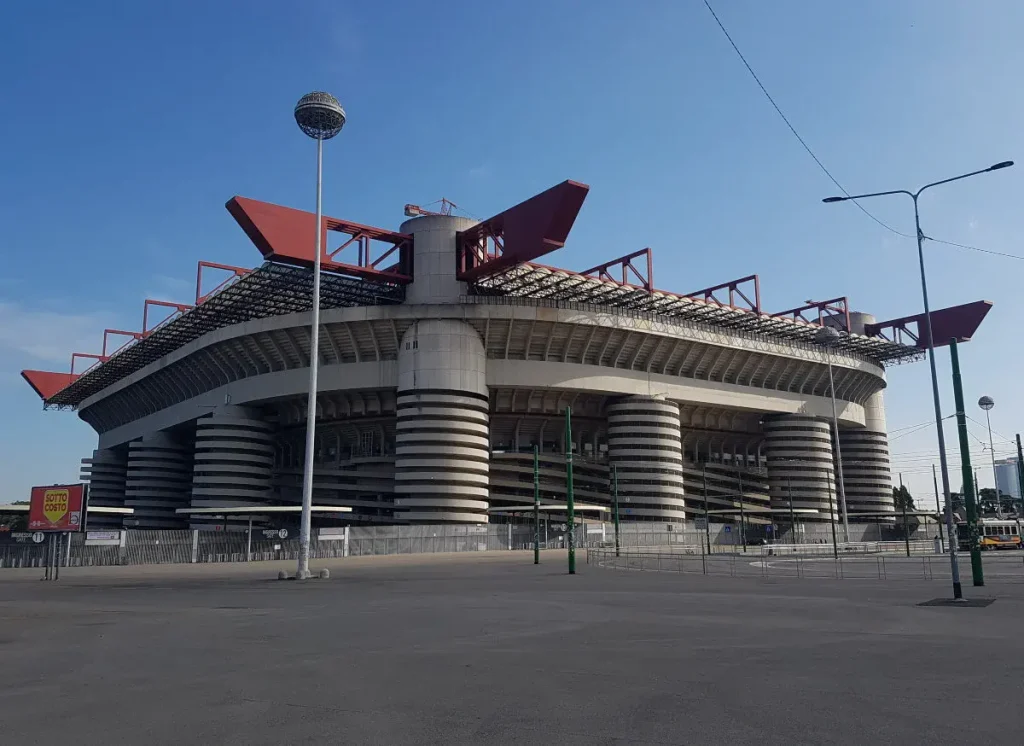 The AC Milan Stadium
As Milan's chairman at the time, Pierro Pirelli, funded the construction of the San Siro. The new stadium took thirteen months to build in 1926.
AC Milan sold the stadium to the local council in 1960. Upon the death of Giuseppe Meazza, Associazione Calcio Milan renamed it the Giuseppe Meazza stadium in honor of their great rival and ground-sharer Internazionale. When Associazione Calcio Milan played there, it became known as the San Siro, and when Inter played at home, it became the Giuseppe Meazza.
The total capacity of the stadium is currently 75,923. In addition to their long-standing rivalry with Internazionale, they also contest the Derby Della Madonnina, one of the most popular derby matches in soccer.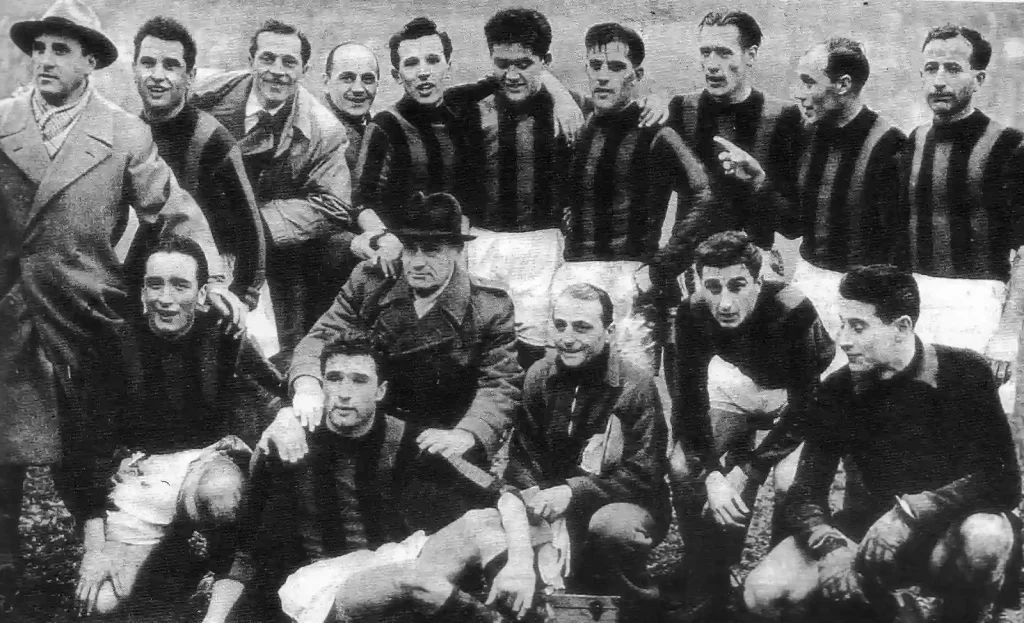 Juventus vs. AC Milan Rivalry
The rivalry between Juventus and AC Milan constitutes one of the most popular derbies in Italian soccer. Both Juventus and AC Milan are massive clubs in Italian soccer, and they have a long-standing rivalry. This fixture has been played since 1901, making it the oldest contest in Italian soccer.
It's a crosstown derby as Milan and Turin are situated 90 miles apart. However, both cities are part of the industrial triangle, the region in North Italy with the most sporting success, and this rivalry also has socioeconomic and political significance.
Furthermore, both clubs consistently compete for top honors in Italian soccer, which adds extra spice to the rivalry.
Juventus are the most successful club domestically in Italy. The Turin club has won 36 Serie A titles so far. Meanwhile, Associazione Calcio Milan is in the third spot with 18 titles. Juventus also leads AC Milan in domestic cup competitions with 14 Coppa Italia successes compared to Rossoneri's five.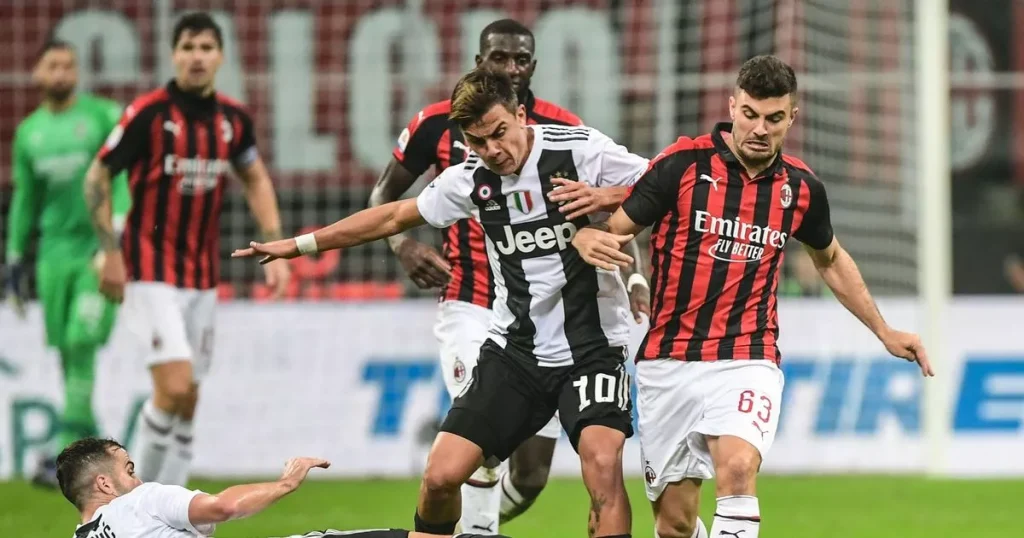 Who Is The Most Successful Club In Italy?
However, AC Milan holds a clear edge when considering the most prestigious trophy in European soccer – the Champions League. The Red and Blacks is the most successful Italian club in Europe, but their record of seven titles is only eclipsed by Spanish giants Real Madrid. In comparison, Juventus have tasted Champions League success on two occasions.
In the head-to-head record, Juventus comfortably lead their opponents. Until now, both sides have faced each other in 237 official meetings. AC Milan has won 68 of these meetings, while Juventus have been successful on 92 occasions. Seventy-seven meetings have ended in draws.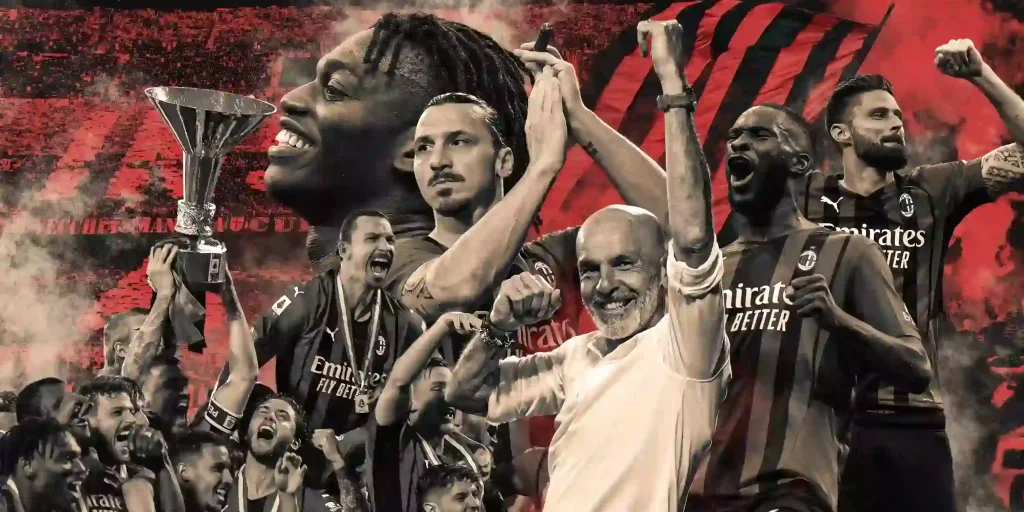 AC Milan Classic Matches
Some of these meetings hold significant significance in the histories of both clubs. AC Milan famously faced Juventus in the final of the 2002-03 Champions League final. The match at Old Trafford was historic as it was the first occasion of two Italian sides facing each other in the European Cup final. This feat hasn't been repeated so far.
Milan was managed by Carlo Ancelotti, while Juventus were under the guidance of Marcello Lippi. The game finished goalless after extra time. In the penalty shootout, Milan registered a 3-2 win. Rossoneri legend Andriy Shevchenko scored the decisive penalty to win Milan's sixth Champions League title.
Milan's 3-0 win over their opponents in the 2009-10 Serie A season is another memorable meeting between these two sides in recent history. AC Milan fans fondly remember this game due to Ronaldinho's magical display. Milan completely dominated their opponents, Stadio Olimpico, and Ronaldinho was the prime architect with a brace.
The Serie A meeting between these two 2004-05 proved to be yet another classic. However, this time, Milan was at the receiving end. Ahead of the tie at San Siro, both sides found themselves neck-to-neck in the title race with 76 points each, after 34 games.
With only four games left in the season, this fixture was seen as the title decider. The Old Lady registered a 1-0 win thanks to the first-half strike from David Trezeguet. Juventus went on to win the Serie A title.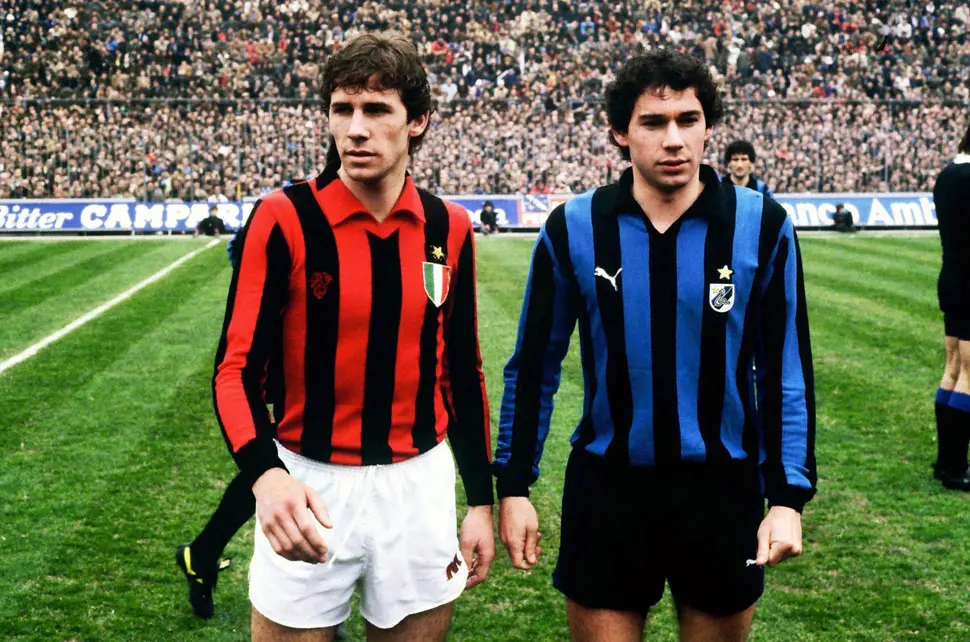 Inter Milan vs. AC Milan Rivalry
The derby between the two Milan clubs is known as Derby Della Madonnina or Derby di Milano. This rivalry even exceeds the rivalry between AC Milan and Juventus, and it is arguably the most famous derby in Italian soccer.
Both clubs have shared a few things throughout their history. Inter Milan was established on 9 March 1908 following a split from AC Milan due to issues over the signing of non-Italian players. Both sides have also shared San Siro stadium for most of their existence. In the past, the rivalry between these two clubs held greater significance than a typical rivalry between two neighboring clubs in a city.
For a long time, Inter Milan was considered the club of the Milan bourgeoisie class. Meanwhile, AC Milan players was supposedly a team for the blue-collar working class of the city. Regardless, both clubs have enjoyed tremendous success throughout their respective histories and are among the biggest clubs in Italian soccer.
Inter, AC Milan rivals, is currently the equal second-most successful club in Italy, behind Juventus, with 19 league titles. Their most recent success came in 2020-21. Meanwhile, The Red and Blacks have 19 league titles, with their latest triumph coming in 2021-22.
As we have stated, Associazione Calcio Milan success in Europe is unmatched among Italian clubs. Rossoneri has won seven Champions League titles so far. Inter is the second-most successful Italian club in Europe with three titles.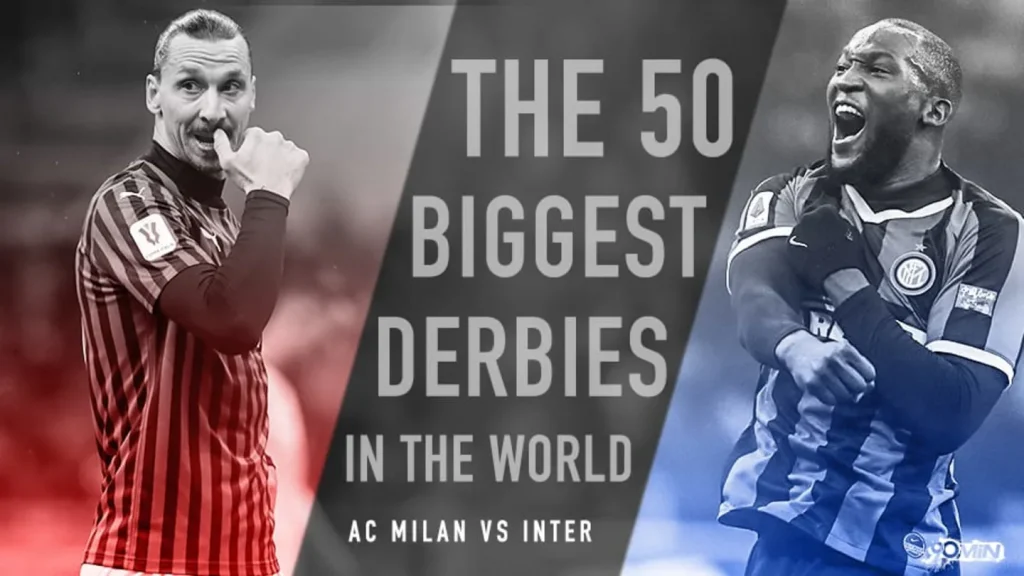 The Battles Between 1990-2010
AC Milan was one of the most excellent sides in Europe during the 1990s,' and they won five of their league titles during that decade. They also won three of their seven European titles during the five years from 1989 to 1994.
Meanwhile, Inter was quite successful in the second half of the first decade of the new century. They won four consecutive Serie A titles from 2006 to 2010. Moreover, Jose Mourinho famously led them to their third Champions League title in 2010.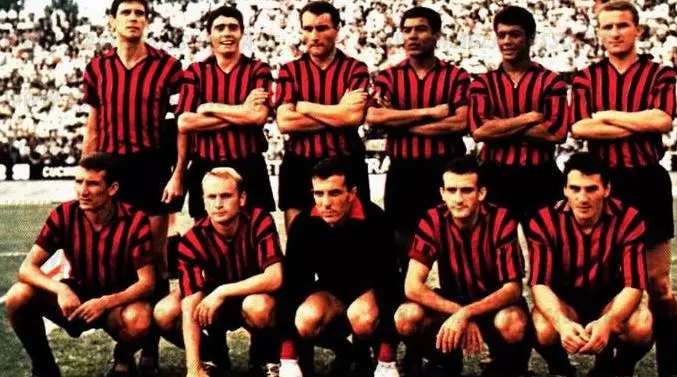 Challenging For The Crown In The 60s
If we go a bit further back in AC Milan history, then the decade of the 1960s was quite successful for both sides. The decade was symbolic of Italian domination in European soccer, and both sides shared an intense rivalry at both the domestic and continental levels. Associazione Calcio Milan won their first European Cup title in 1963 and followed it with another title in 1969. These two titles sandwiched Inter's back-to-back titles in 1964 and 1965. Inter claimed three league titles during the decade on the domestic front, and AC Milan did two.
Both sides have also produced some iconic matches in Italian football. Inter's 6-5 win over their neighbors during the 1949-50 Serie A is one fixture.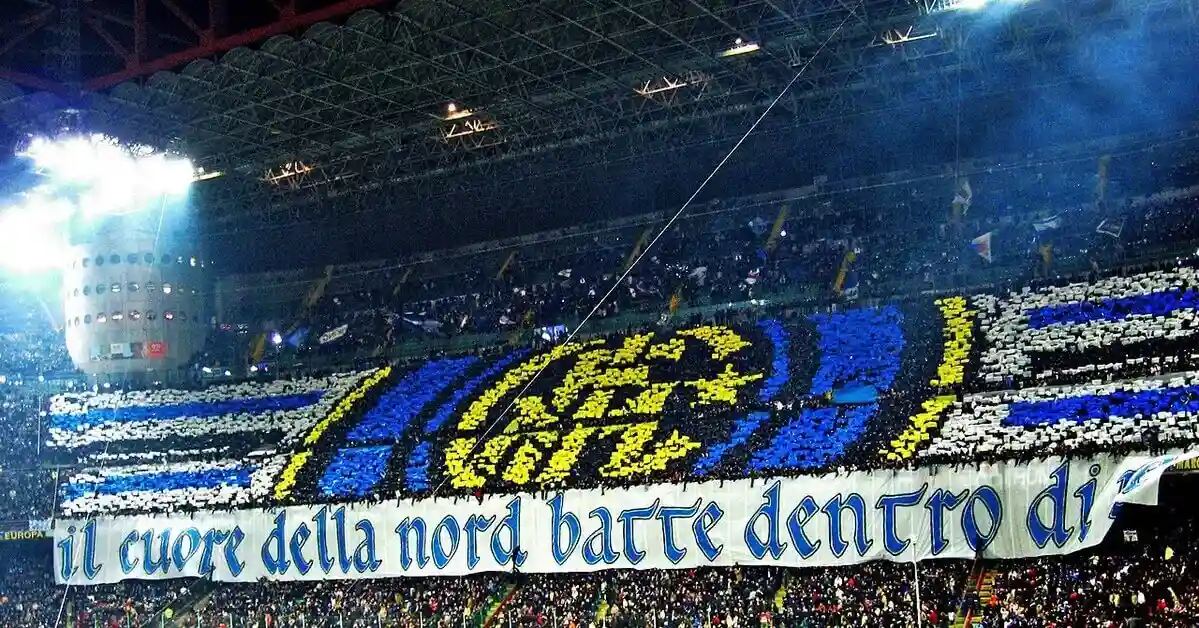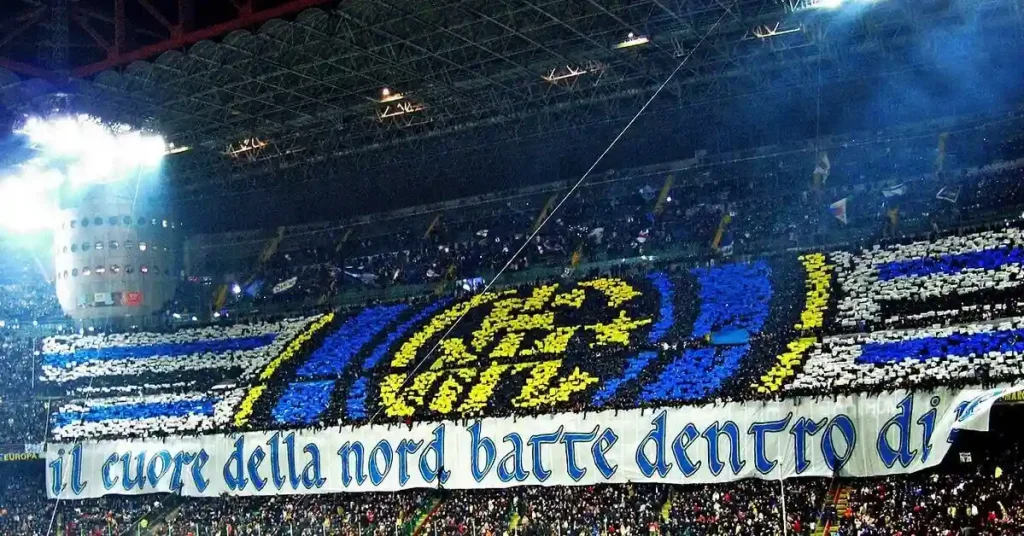 AC Milan Memorable Fixtures
Associazione Calcio Milan 2-1 win over Inter during the 1984-85 season was another memorable fixture. The start of the '80s was a dreadful time for Rossoneri. The club suffered relegation in 1980-81 due to a match-fixing scandal.
They didn't take long to return to Serie A but suffered another relegation in 1982-83. Before this win, AC Milan hadn't beaten their rivals for six years. Hence, this result is considered a landmark in the club's history.
Both clubs also faced each other in the quarterfinals of the 2004-05 Champions League. The legendary Milan side, managed by Carlo Ancelotti, won the first leg 2-0. In the second leg, Milan extended their lead to 3-0 through Andriy Shevchenko's goal.
And when Esteban Cambiasso's goal for disallowed, all hell broke loose at San Siro. Inter fans started throwing flares onto the pitch, and one of them even hit Milan keeper Dida. However, the game was eventually abandoned, and Rossoneri was awarded a 3-0 win.
Until now, both sides have faced each other in 232 official matches. Inter holds a slight edge with 85 wins, compared to AC Milan's 78. Sixty-nine derbies have ended in draws.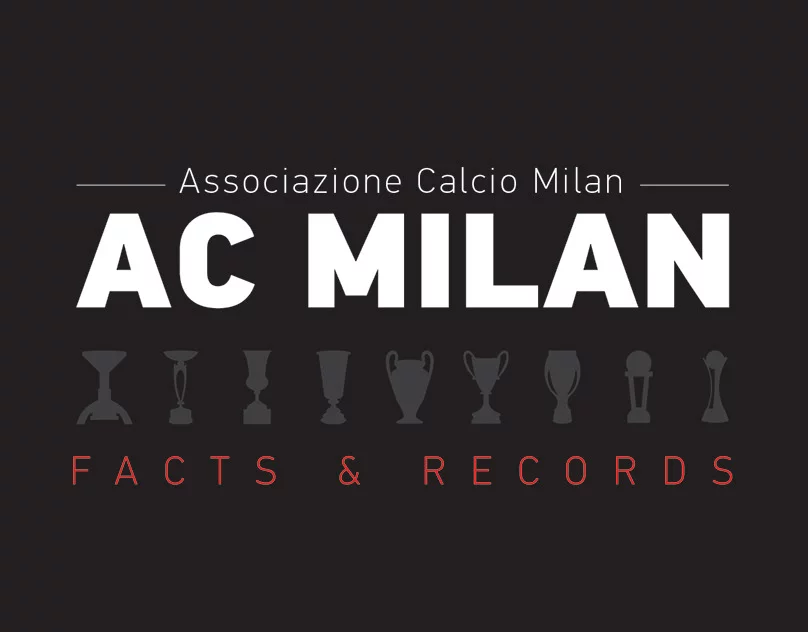 Associazione Calcio Milan Stats
City: Milan, Italy
Club Founded: 16 December 1899
Official website: www.acmilan.com
Club Honors:
19 Italian Championships
5 Italian Cups
7 Champions League titles
3 Intercontinental Cups
2 European Cup Winners' Cups
5 European Super Cups
2 Latin Cups
1 FIFA Club World Cup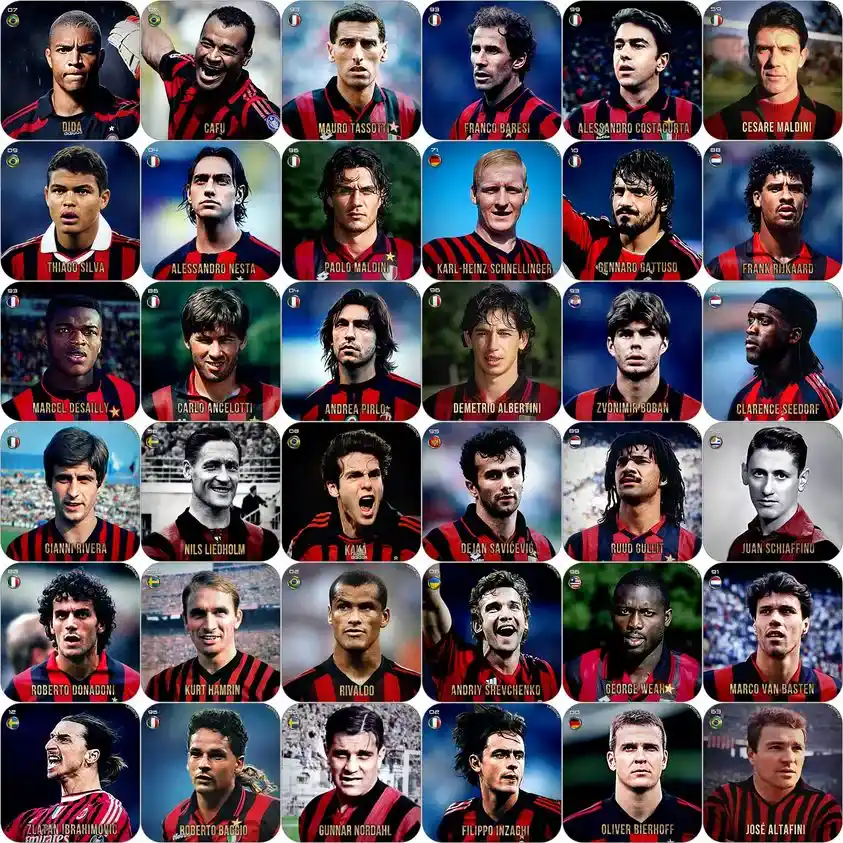 Club Records:
Paolo Maldini – 902 matches
Gunnar Nordahl – 221 goals (268 matches)
Nereo Rocco – Manager for nine seasons
Silvio Berlusconi – Owner for 23 seasons
Gustavo Hauser – Youngest first-team player (15 years and 69 days)
Alessandro Costacurta – Oldest first-team player: (41 years and 25 days)
58 games – The longest unbeaten streak
38 games – A record-breaking run of unbeaten away games

16 wins  – Number of away wins in a single season of Serie A

17 awards – Number of Serie A top scorers

0  losses –  The least number of defeats in a league title (1991)

3 – Most consecutive Champions League finals appearances (1992-93 to 1994-95)
13–0 – Record win against Audax Modena (1914)
10–0 – Record away win against Ausonia (1919)
9–0 – Record Serie A win against Palermo (1951)
0–8 – Record defeat against Bologna (1922)
28 wins – Most wins in a Serie A season (2005–06)
118 goals  – Most goals scored in a Serie A season (1949–50)
12 goals – Fewest goals conceded in a Serie A season (1968–69)
86 points – Accumulated in 2021–22 season
Legendary players:
Enrico Albertosi, Demetrio Albertini, Jose Altafini, Roberto Baggio, Franco Baresi, Zvonimir Boban, Fabio Capello, Marcel Desailly, Walter De Vecchi, Roberto Donadoni, Jimmy Greaves, Gunnar Gren, Ruud Gullit, Kurt Hamrin, Gianluigi Lentini, Nils Liedholm, Cesare Maldini, Paolo Maldini, Gunnar Nordahl, Jean-Pierre Papin, Gianni Rivera, Frank Rijkaard, Sandro Salvadore, Dejan Savicevic, Juan Alberto Schiaffino, Karl Heinz Schnellinger, Andriy Shevchenko, Angelo Sormani, Giovanni Trapattoni, Marco van Basten, George Weah.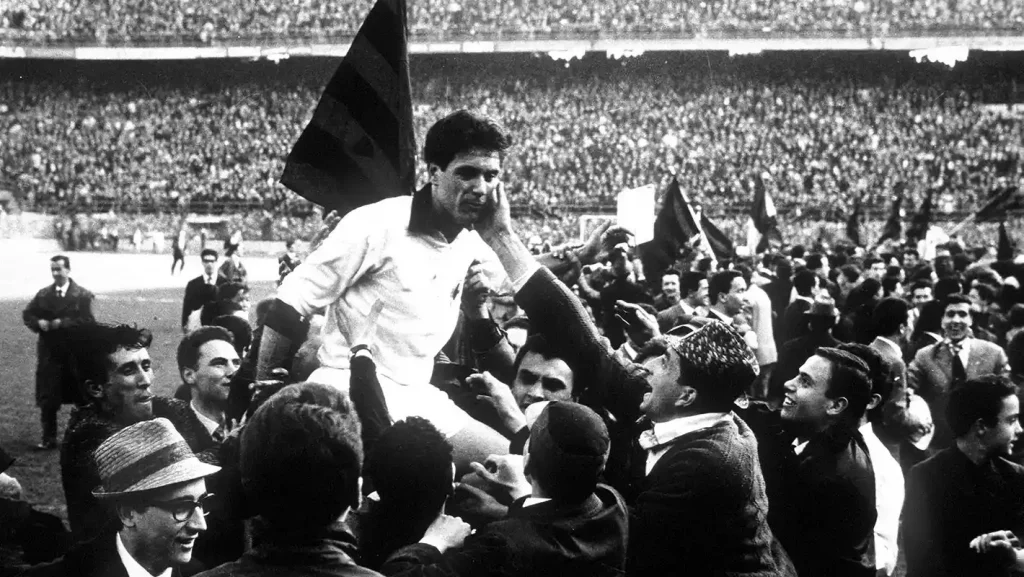 AC Milan Interesting Facts
Except for the 1980–81 and 1982–83 seasons, it has spent its entire history in Serie A since 1929–30, the highest level of Italian football.
Milan, or AC Milan, is the most common name for Associazione Calcio Milan.
With 18 FIFA and UEFA titles, Milan is the fourth most successful club in the world (jointly with Boca Juniors).
Juventus (36 league titles) is the most successful club in Serie A with 36 titles, followed by Milan (19 league titles).
From 1948 to 1956, Gunnar Nordahl scored 221 goals for Milan. With 38 goals in all competitions in 1950–51, he holds the record for the most goals in a season.
As for the Coppa Italia goals record, Gianni Rivera holds the record with 28, while Nordahl holds the record with 210 in Serie A. The most goals in the European competitions belong to Filippo Inzaghi, who scored 41 goals.
Without losing a game, Milan won the Serie A title in 1991-92.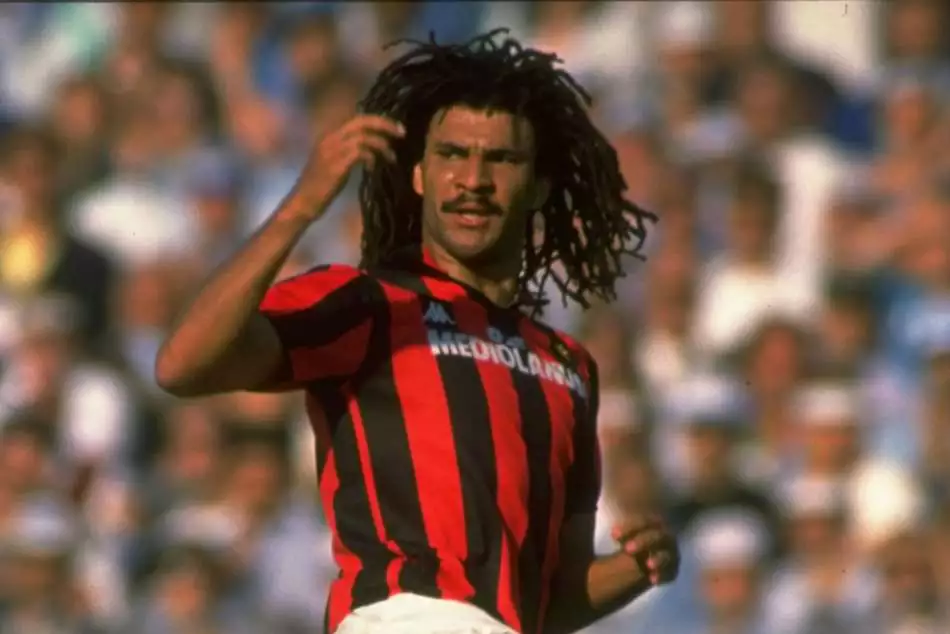 AC Milan FC players who won the Ballon d'Or.
Gianni Rivera (1969)
Ruud Gullit (1987)
Marco van Basten (1988, 1989, and 1992)
George Weah (1995)
Andriy Shevchenko (2004)
Kaká (2007)
While playing for AC Milan, the following players have won FIFA World Cup:
Pietro Arcari, Franco Baresi, Fulvio Collovati, Marcel Desailly, Roque Júnior, Gennaro Gattuso, Alberto Gilardino, Alessandro Nesta, Filippo Inzaghi, and Andrea Pirlo.