Alexia Putellas Segura is a professional soccer player who plays for the Spain women's national and FC Barcelona Femení. She plays in the midfield and is considered one of the best players ever in women's soccer. She has won five Primera División and one Women's Champions League title with the Catalan club.
For her achievements during the 2020-21 season, Putellas won the Ballon d'Or Féminin, the Best FIFA Women's Player, and UEFA Women's Player of the Year all in the same year. The following season, the Spanish star rained her Ballon d'Or award.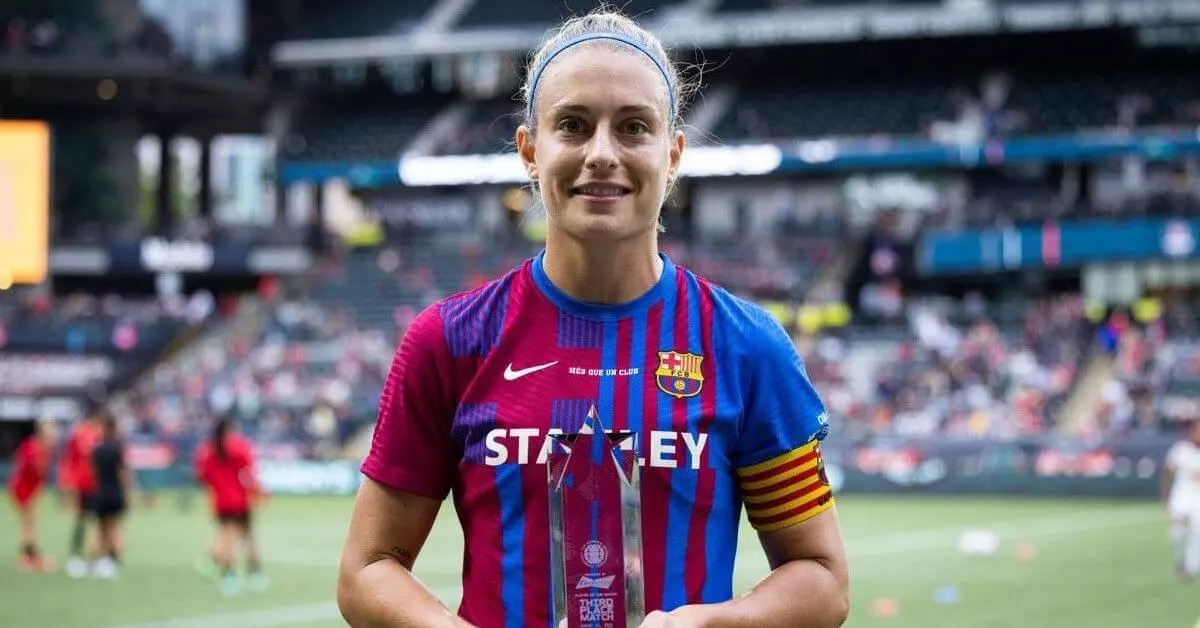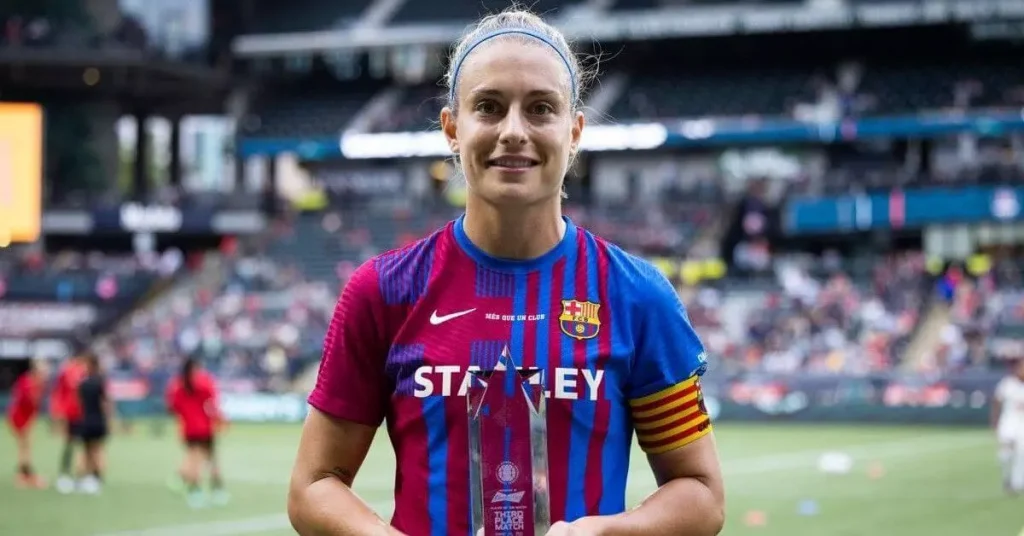 Early Life And Youth Career
Alexia Putellas was born on 4 February 1994, a municipality in the province of Barcelona. Her Catalan roots have played a significant role in her career. She was a Barcelona fan in her childhood and would go to Nou Camp with her father to watch their games.
She started playing soccer at the age of six and enrolled with CE Sabadell youth academy in 2001. CE Sabadell, based in Catalonia, is a famous women's soccer side and was one of the founding members of the Primera División in 1988. She moved to the Barcelona academy in 2005 but only stayed there for a year and joined local rivals Espanyol in 2006. Putellas made her senior debut with Espanyol at the age of 16 in 2010.
After breaking into Espanyol's senior side, she stayed with the club for only a single season and moved to Levante in 2011. Her stay with Levante also lasted for only one season, and the 28-year-old moved back to her childhood club Barcelona in 2012. She has stayed with the Catalan giants since then.
Achievements Of Alexia Putellas
Since her move to Camp Nou in 2012, Alexia Putellas has won every major trophy at club level she could win. Her achievements include six Primera División titles, six Copa de la Reina trophies, and a UEFA Women's Champions League final victory.
The 2020-21 season was especially remarkable for her as she helped her club win the historic treble. The MVP scored 18 goals, third-joint highest, in the league as FC Barcelona comfortably won the league title. In addition, she was a key player as Barcelona Femení won their maiden Champions League title. Putellas was adjudged best midfielder in the tournament and was selected in the UEFA Women's Champions League squad of the season.
For her exploits with FC Barcelona, Alexia Putellas won all major individual awards in the women's game in 2021. However, the most significant among those accolades was her Ballon d'Or award – considered the most important individual award in soccer. Not only did she win it once, Alexis retained the award in 2022 beating Beth Mead and Sam Kerr.
The Ballon d'Or for women's soccer was only introduced in 2018, and this marked the first occasion when a Spanish league player has won the award. For her success, she received 186 points which put her comfortably ahead of her Barcelona teammate Jennifer Hermoso who finished in the second spot with 84 points.
Besides the Ballon d'Or, Alexis also won UEFA's Player of the Year, Best FIFA Player, IFFHS Player of the Year, and Spain national team Player of the Year, amongst other accolades during 2021. To top it off, the best women's player Alexia Putellas scored 26 goals in 42 matches that season.

International Level
At the international level, Alexia Putellas won UEFA Women's Under-17 Championship with Spain in 2010 and 2011. The Spain midfielder made her senior international debut in 2013. The Catalonia has represented Spain at FIFA Women's World Cup in 2015 and 2019 and Euro Championships in 2013 and 2017.
However, she has failed to replicate her football club-level success at the international level, partly due to Spain not being a major force in women's soccer. In the 2019 World Cup, Spain qualified to the last-16 but lost to eventual champions, the United States.
Putellas' most significant accomplishment in international women's soccer arguably came during the 2020 SheBelieves Cup. The 173 cm attacking midfielder was adjudged Player of the Tournament as Spain finished runners-up behind hosts the United States.
The Catalan player is renowned for her leadership skills. She captained the Barcelona side for the first time in 2017. Ahead of the 2021-22 season, Barcelona's Alexis Putellas was promoted as the first captain of the side.
Most International Appearances
Currently, Alexia Putellas holds the record for most appearances for Spain's women's national team. Furthermore, she is fourth on the all-time appearances list for Barcelona Femení. The women's player of the year is Barcelona's second-highest all-time goal scorer behind her teammate and life partner, Jennifer Hermoso.
Just prior to the UEFA Women's Euro 2022, Putellas tore her anterior cruciate ligament during a training session. Not only will she miss the Euros, but the injury will also keep her sidelined for a long spell.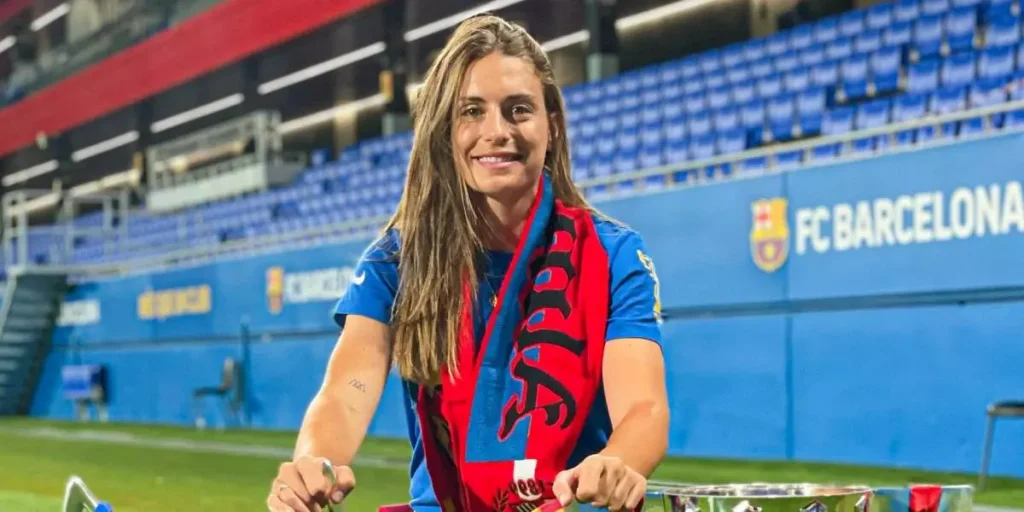 Alexia Putellas Personal Life
Alexia Putellas mostly keeps quiet about her personal life, but it is believed that she is currently dating her club and country teammate Jennifer Hermoso. Both are arguably the two best players for both FC Barcelona and the Spain national women's team. Furthermore, they also occupied the top two spots in the Ballon d'Or voting.
Hence, one can argue that they are currently the best two women's soccer players. Jennifer Hermoso was in Barcelona from 2013 to 2017 before she left for Paris Saint-Germain. The attacking winger came back joining FC Barcelona for a second spell in 2019 and has been there ever since. Insiders at the club have stated that they have been dating on and off since 2015.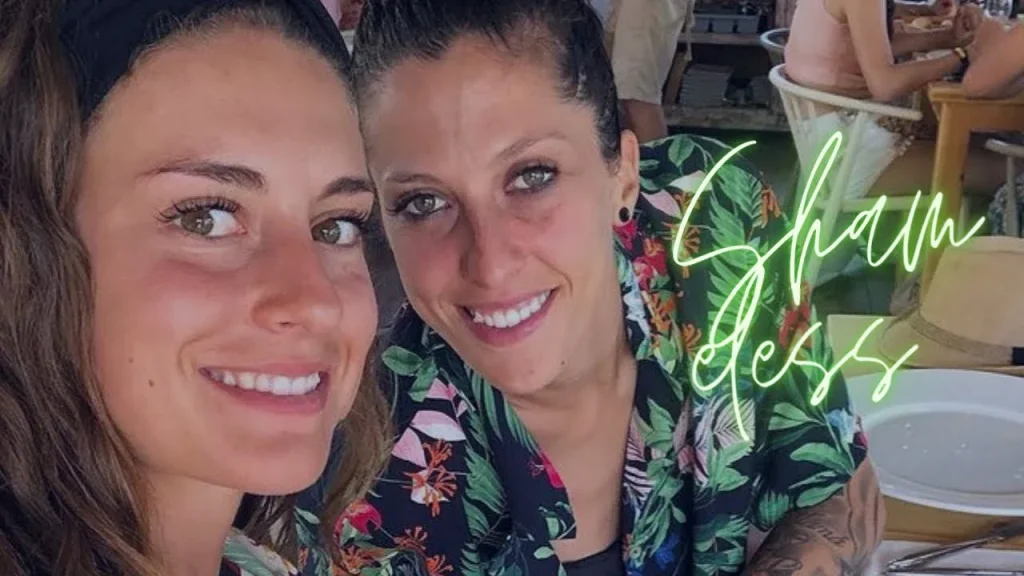 Willing To Speak Up
Putellas might be a reserved person when it comes to her personal life, but the Catalonia star is not afraid to speak her mind about political issues. In 2019, she criticized prison sentences for Catalan freedom activists following the 2017 Independent Referendum. The Champions League winner has spoken up about gender equality in sports, mainly soccer.
She lost her late father, Jaume, in 2012. Sometimes while entering the pitch or celebrating a goal, the girl in the number 11 shirt points to the sky to remember her father.
The female footballer regards Barcelona legends Andrés Iniesta, Rivaldo, and Ronaldinho as her idols in men's soccer. When doing shooting practice, she attempts these her heroes.  Alexia idolizes former Olympique Lyonnais legend Louisa Nécib Cadamuro as her hero in women's football.
Alexia Putellas has a degree in Business Administration and Management from the Pompeu Fabra University.
Alexia Putellas Facts And Figures
Full Name: Alexia Putellas Segura
Birthdate: 04/02/1994
Birthplace: Mollet del Vallès, Spain
Playing Career:
Espanyol 2010–2011
Levante 2011–2012
Barcelona 2012–
Playing Honors:
Espanyol
FC Barcelona
2013, 2014, 2015, 2020, 2021 and 2022: Primera División Champions
2021 UEFA Women's Champions League Titles
2013, 2014, 2017, 2018, 2020 and 2021: Copa de la Reina Winners
2020 and 2022: Supercopa de España Champions
International Career:
Individual Honors:
2015, 2017, and 2021 Catalan Player of the Year
2020 Primera División Most Valuable Player of the Season
2020 SheBelieves Cup Tournament Most Valuable Player
2021 Ballon d'Or Féminin Winner
2021 Best FIFA Women's Player Award
2021 UEFA Women's Player of the Year
2022 Ballon d'Or Féminin Winner