The trajectory of a young player's career is often a result of potential and determination, and sometimes it is at the mercy of pure luck. For example, when the young Cristiano Ronaldo was part of Sporting's youth system, it was evident that he had talent.
Still, nobody, not even his coach, could have foreseen him developing into a living legend.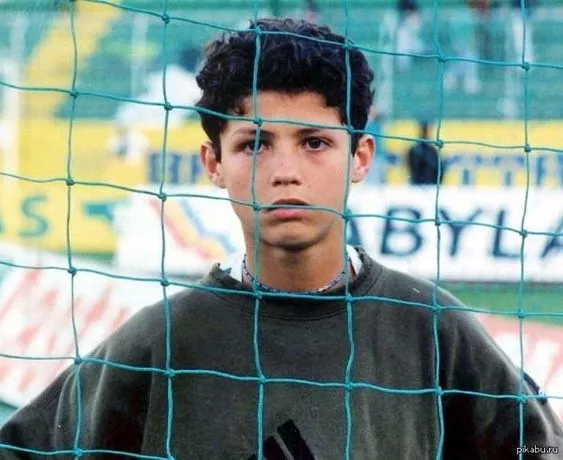 Where It All Started
The young Cristiano Ronaldo received his first football award at eight from Andorinha, his first club.
"Cristiano arrived here at Andorinha in 1992 when he was seven. He soon caught on and, on August 1, 1993, he received his first individual prize in the Adelino Rodrigues children's tournament, in which he was elected the best player", Dúlio Martins told the History Of Soccer.
"His first official season for Andorinha was in 1993/94, and the first official game was on December 19, 1993, already with the number 7 shirt, against Câmara Lobos, having scored a goal in the team's 4-0 victory, at a time when his first coach was Professor Afonso", he revealed.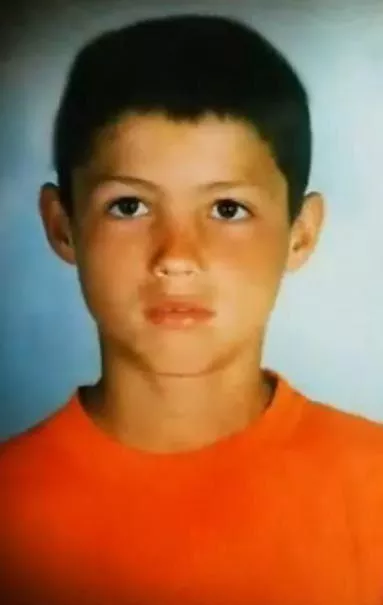 In 52 official games for Andorinha, the skinny and young Cristiano Ronaldo, who played as a winger, scored eight goals. In interviews, Cristiano mentioned that his first club "did not have the strength it has today."
In May 1995, he played the last official game for Andorinha. He was later transferred to Clube Desportivo Nacional in exchange for " 20 soccer balls, and a set of soccer equipment for children".
At the club's headquarters, there are plenty of photos of the little "player," his first federated inscription, and the small space where players showered after games and changed clothes can be seen.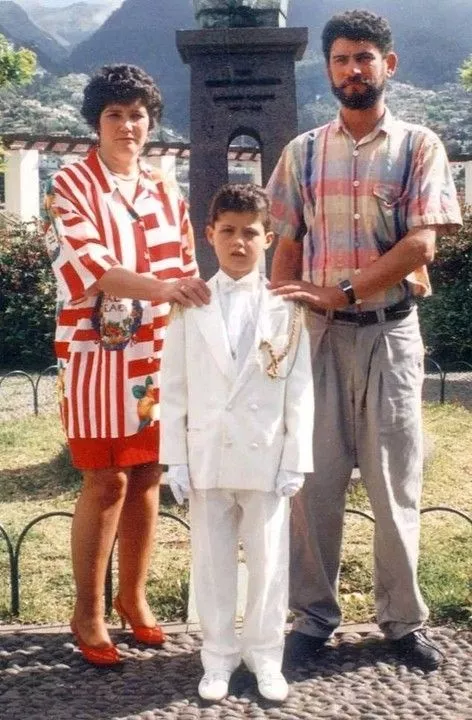 Overshadowed By His Peers
During the 2001/02 season, a young Cristiano Ronaldo made his first tentative steps into first-team football with the Lisbon outfit. Although never featuring in a competitive game, the teenager appeared in exhibition matches for Sporting Lisbon and displayed some of his raw potential.
Skinny, fast, and a good dribbler with an eye for goal, Cristiano Ronaldo made a name for himself in the youth system. However, it wasn't enough to steal the spotlight from first-team regular Ricardo Quaresma and Sporting B teammate Luís Lourenço. The talent was there.
Coach László Bölöni knew it but wasn't convinced by Ronaldo's work ethic.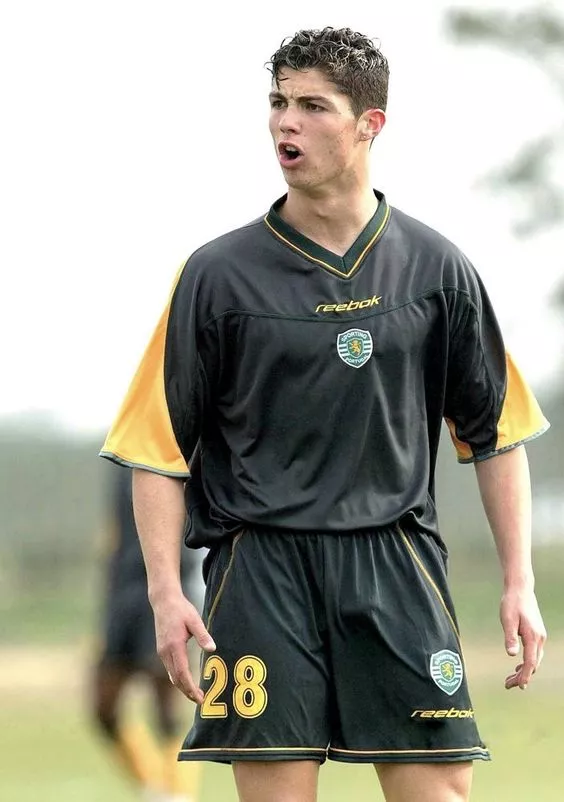 The Young Cristiano Ronaldo Steely Determination
The youngster vowed to turn his potential into consistent performances at the top level, and he did just that. Ronaldo's competitive edge drove him to become as fast and strong as his body would allow him to, and he soon got his chance to impress.
In a preseason friendly with Lyon, a team that would later pass up the opportunity to sign him, Cristiano Ronaldo put on a remarkable showing and should have been rewarded with a goal.
He continued to dazzle against PSG and Real Betis and was repaid with a place on the side for the upcoming campaign, making 31 appearances and scoring five times. In a 3–0 win over Moreirense on 7 October 2002, Ronaldo scored two goals in his Primeira Liga debut against Braga. [1]
Ronaldo made his international debut for Portugal in 2003 at the age of 18.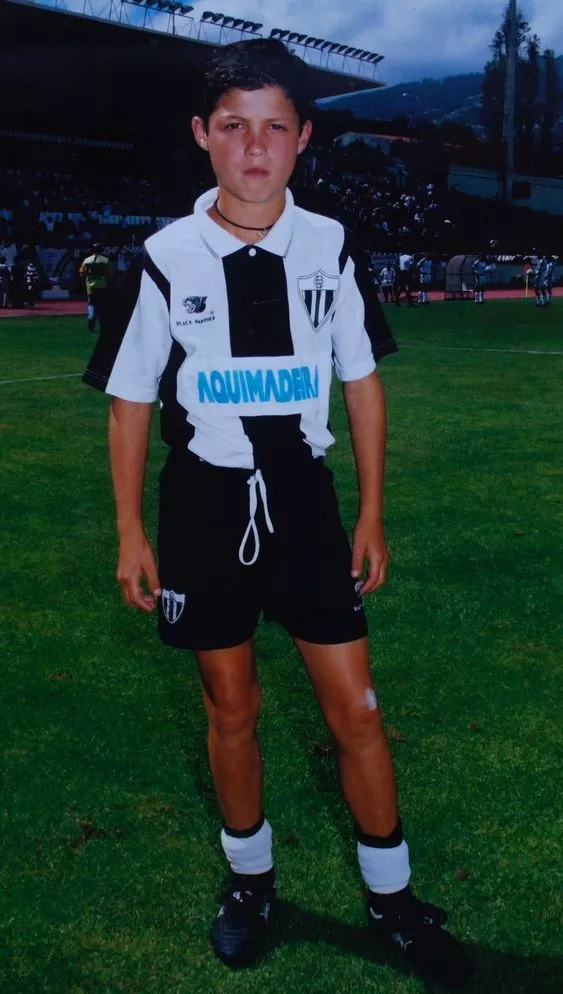 The Young Cristiano Ronaldo Rise To Stardom
Already a well-known commodity by the end of the 2002/03 season, Ronaldo started preseason as the heir apparent to Quaresma. Still, everything changed rapidly when Sporting faced Manchester United in a friendly.
The attacker was up against a completely overwhelmed United defense and had the game of his still-young career. Sir Alex Ferguson was so impressed with the young Cristiano Ronaldo that Manchester United moved quickly and secured the young striker before the start of the upcoming season.
The legendary United manager gave Ronaldo the famous #7 jersey (worn by George Best, Eric Cantona, and David Beckham) even though the youngster wanted to keep the #28 he used at Sporting. Ronaldo later admitted that this gesture fueled his motivation to become the best and live up to expectations.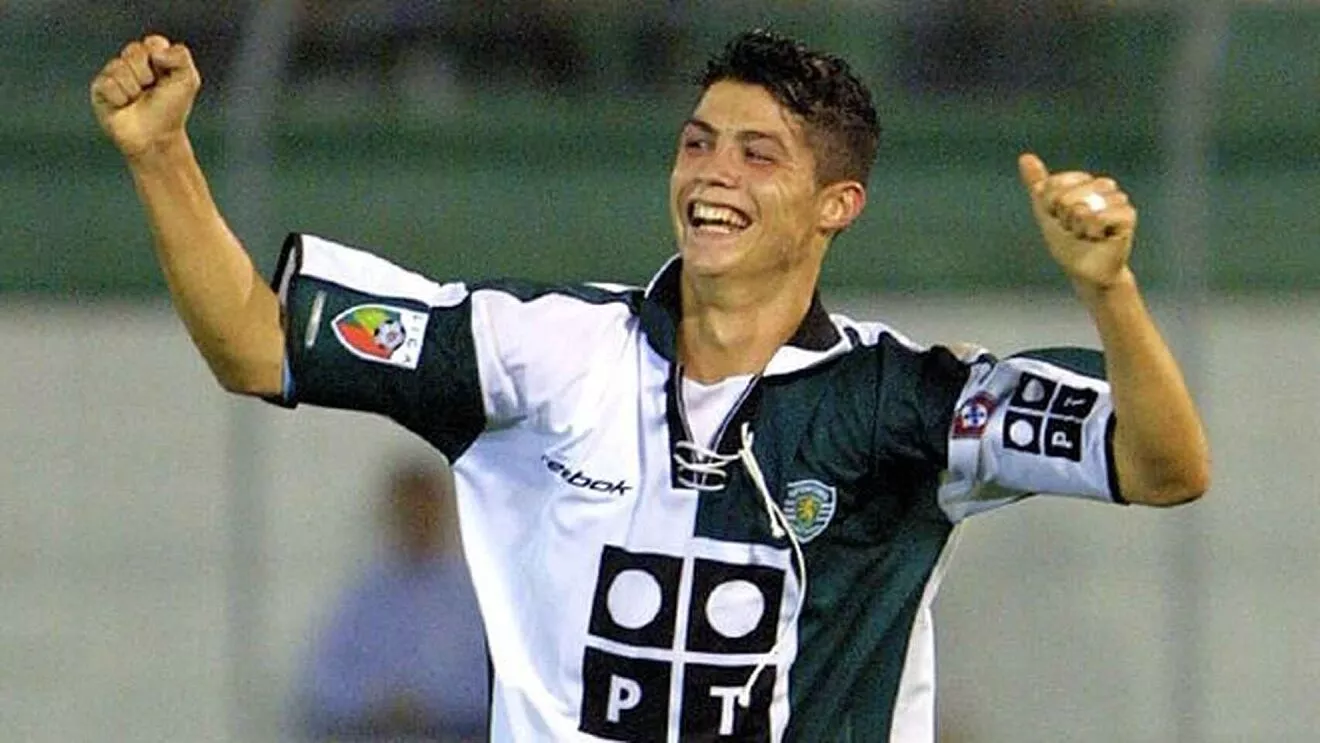 Cristiano Ronaldo would become a Manchester United legend, winning three Premier League titles and a Champions League, before moving to Real Madrid for a world-record fee of €94 million in 2009. [2]
Had it not been for a friendly against Manchester United in the summer of 2003, the five-time Ballon d'Or winner's career could have looked very different. After he retires, he will have a special place in soccer history.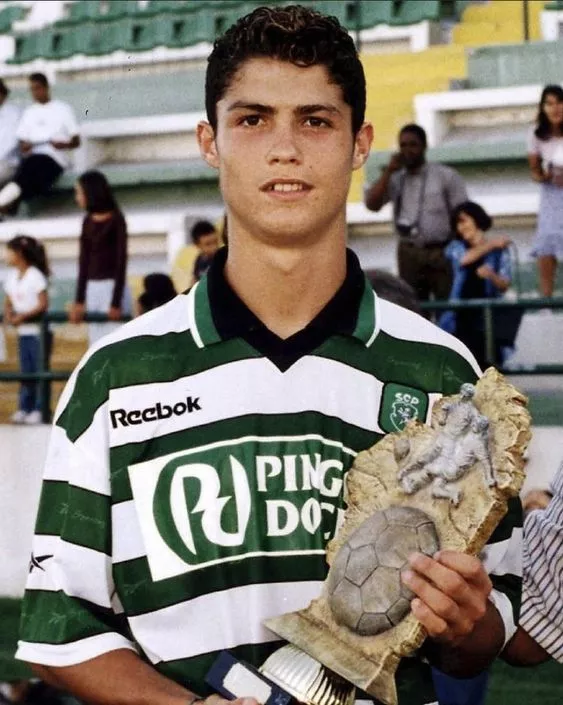 Manchester United Debut
George Best described Cristiano Ronaldo's debut performance as a substitute for Manchester United in the season opener against Bolton as incredibly exciting and the best debut they have ever seen.
George Best old teammates compared Ronaldo to the speaker and said that he is similar to previous players who have been called "the new George Best," but that Ronaldo is unique in that he is genuinely two-footed and can play on either wing.
George Best commented on how Ronaldo deals with physical play, noting that he did not let a brutal hit from behind faze him and that he has the right attitude. He mentioned that they used to enjoy it when defenders tried to kick them and that it made them more determined to show off their skills. [7]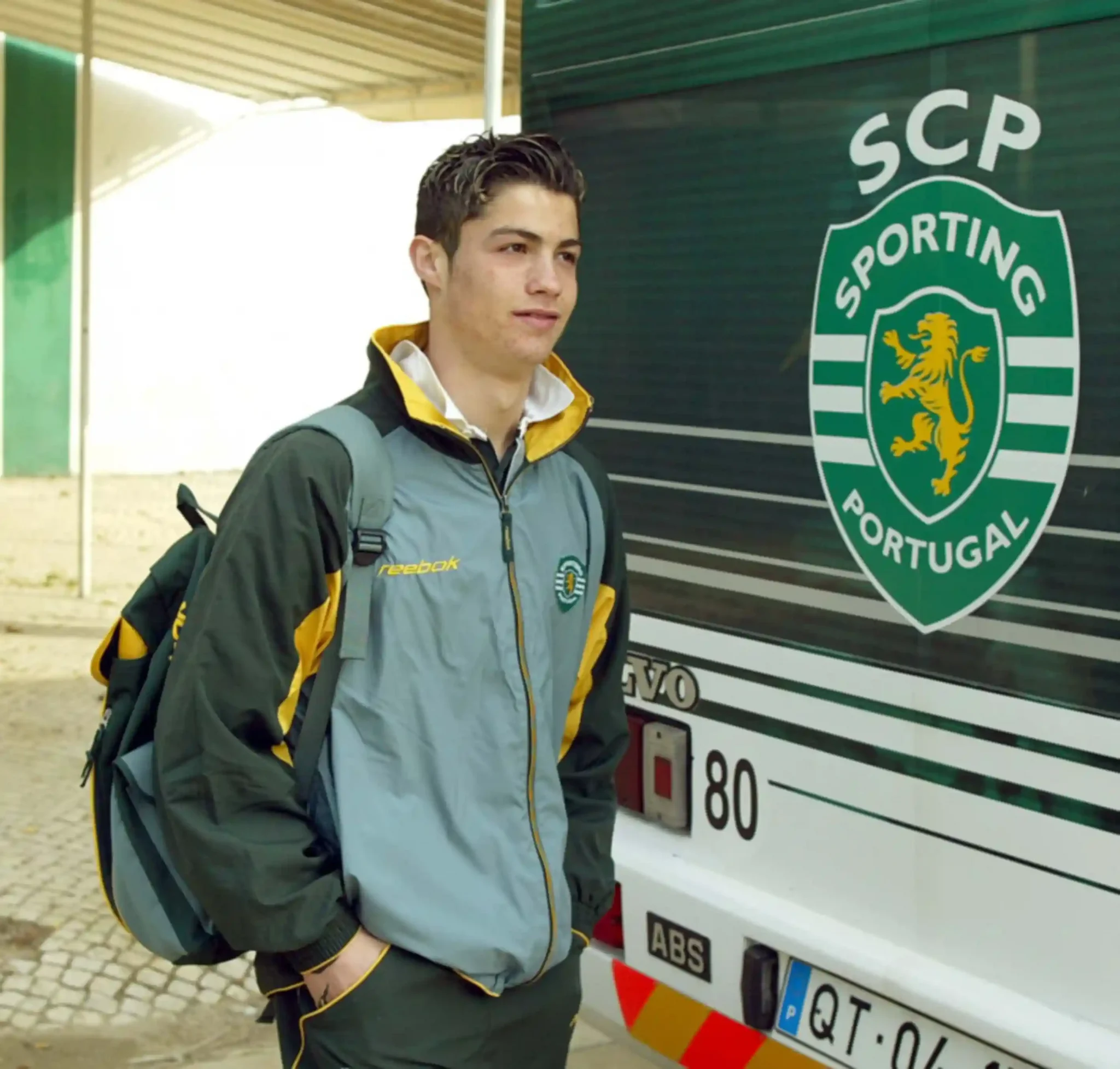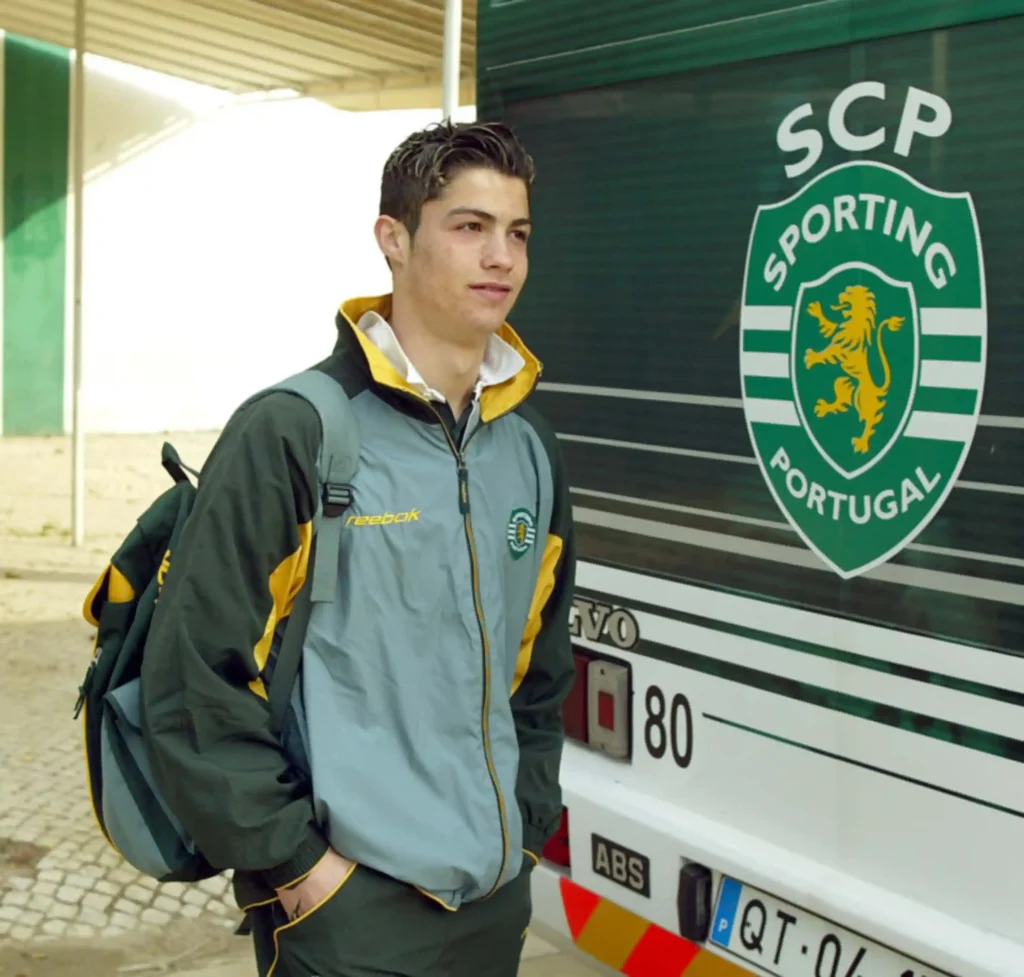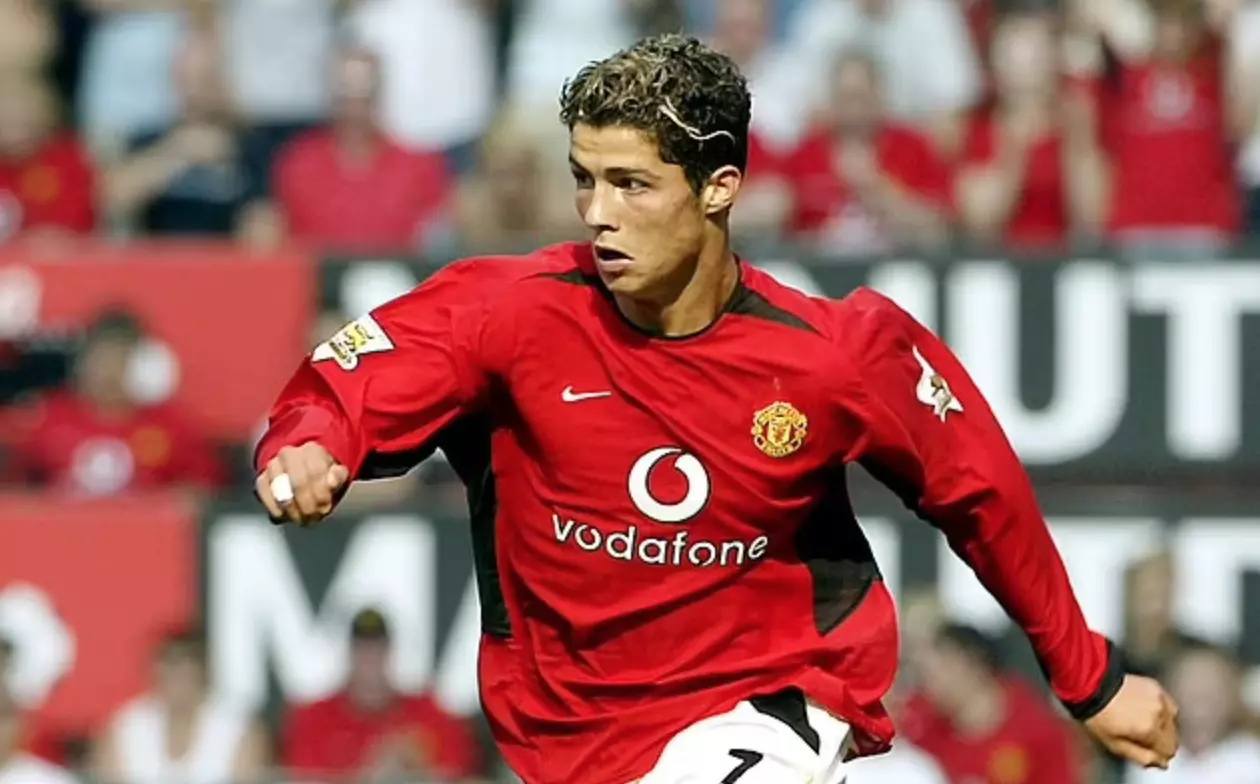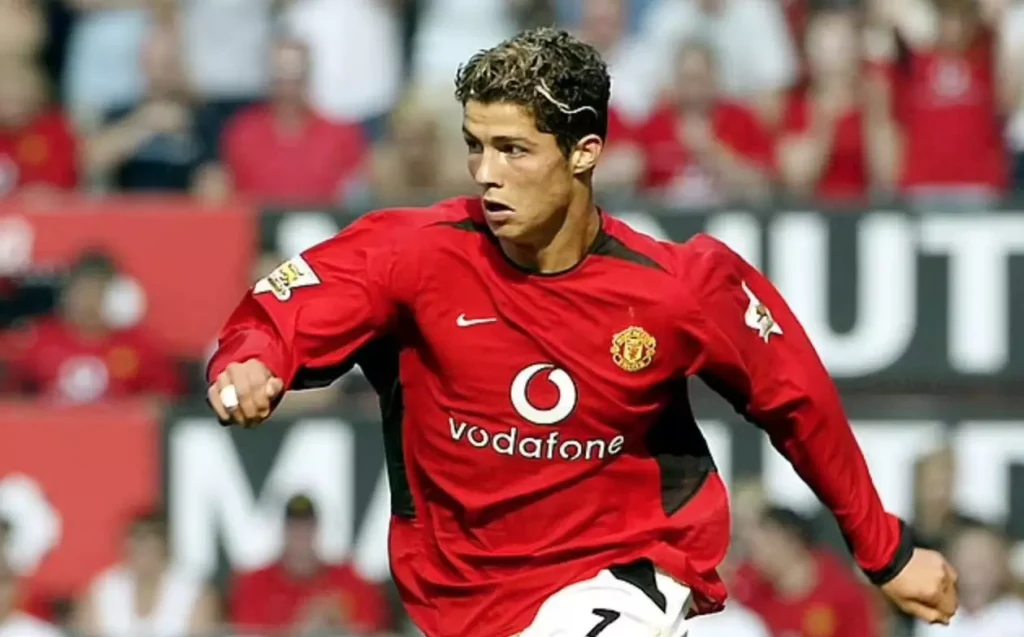 What He Has Achieved
What more can you say about Cristiano Ronaldo?
A complete player and one of the greatest footballers the game has ever seen. Ronaldo simply has it all: pace, power, finishing, goalscoring, the list goes on, and all of these attributes have seen him become a multiple Ballon d'Or, Champions League, FIFA Club World Cup, and domestic title winner.
A lethal forward, Ronaldo can score goals in any situation, whether from outside or inside the box, with his head or foot, not to mention that his trickery allows him to set up team-mates with consummate ease.
His exploits have made the Portuguese striker the all-time top scorer in UEFA Champions League history and the all-time leading marksman for his country.
Born in Funchal, Madeira, Portugal, Ronaldo played for the youth academies of Andorinha and Nacional before moving to Sporting CP, where he then graduated into the senior squad in the 2002/03 season.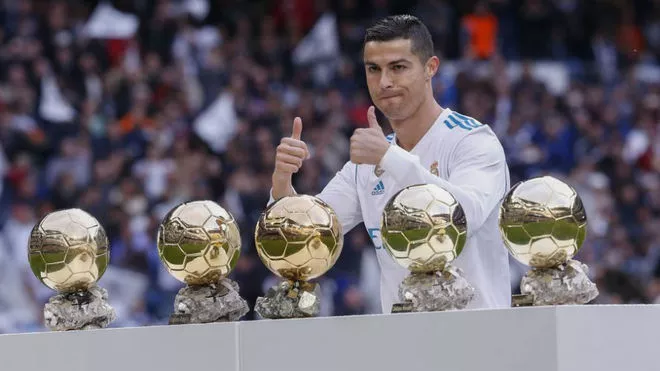 Best Teams In The World
After making an instant impact in the capital, he caught the eye of Sir Alex Ferguson at Manchester United, who promptly signed the young star and gave him his United debut in 2003.
It was at Old Trafford where Ronaldo began to forge his reputation as a world-class player, raising three consecutive Premier League titles (2007, 2008, 2009) and the 2008 Champions League, in addition to his first Ballon d'Or the very same year.
Ronaldo's stunning form for United earnt him a then-world record transfer to Real Madrid in 2009, where he went on to break record after record and win trophy after trophy to truly establish himself as one of the greatest ever.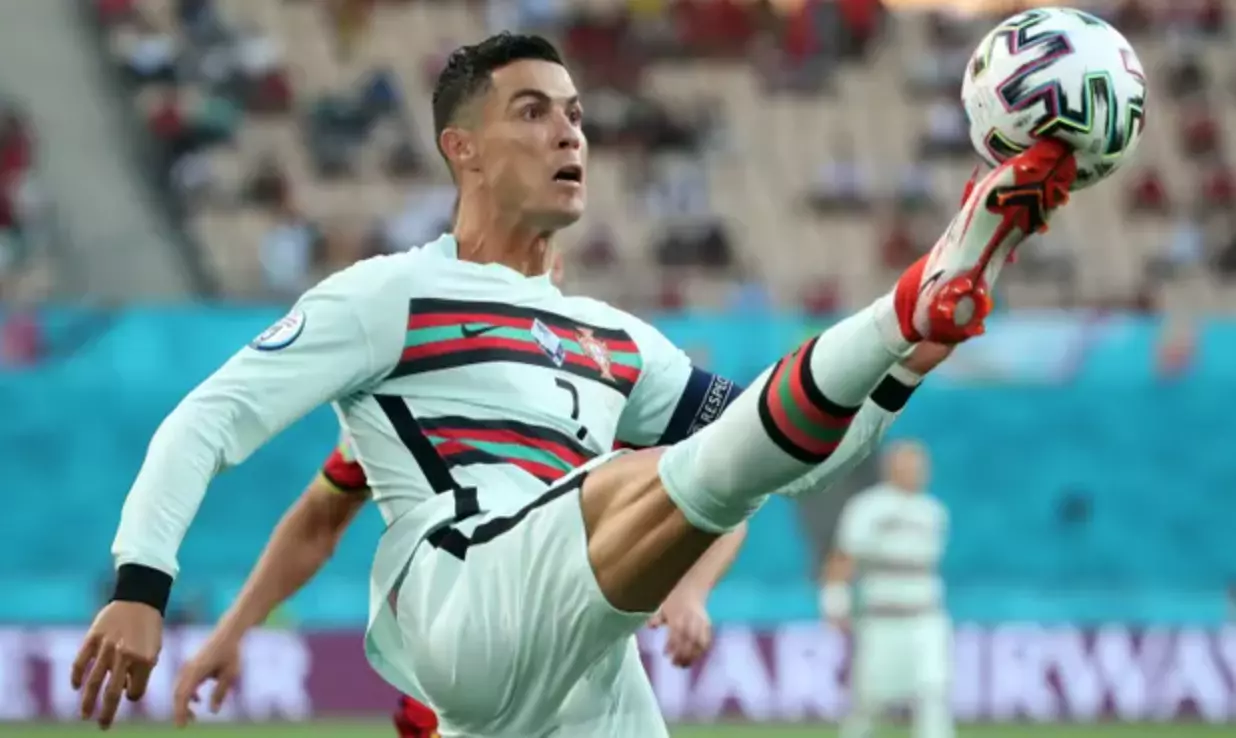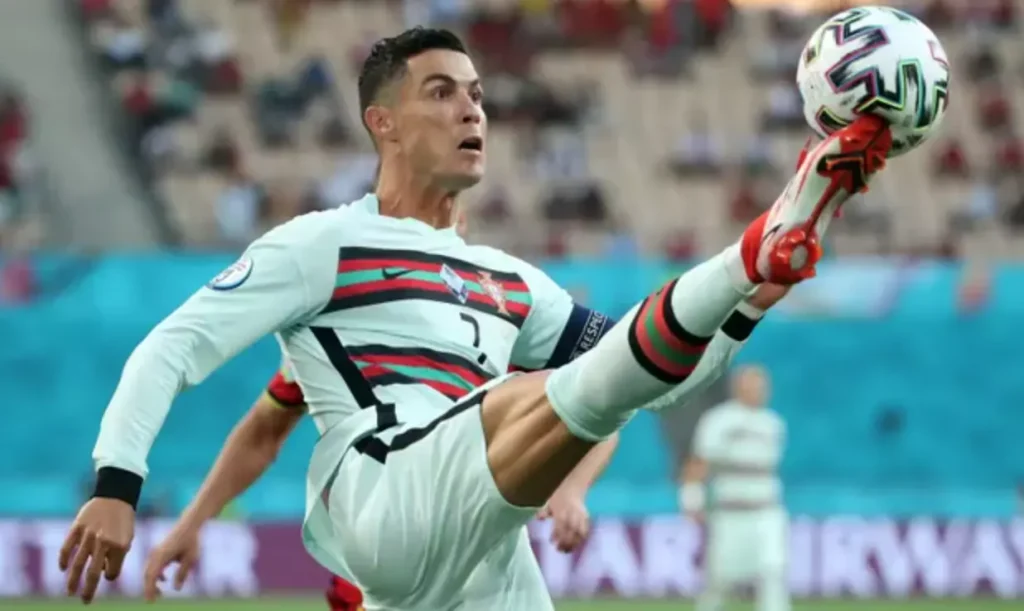 His trophies won with Real include four Champions League titles (helping the side become the first team to win the cup three times in succession), two La Ligas, and three FIFA Club World Cups.
Furthermore, Ronaldo's records at Real include becoming the club's all-time leading marksman with 450 goals, the scorer of most hat-tricks in La Liga history (34), and the player to reach 300 La Liga goals in the fastest time (286 games).
His exceptional form was recognized globally by five Ballon d'Or wins in 2008, 2013, 2014, 2016, and 2017. Ronaldo captained his country to Euro 2016 glory in France at the international level and scored in nine major international tournaments, from Euro 2004 to the 2020 European Championships.
Upon signing for the Bianconeri in July 2018, Ronaldo is the first ever player to represent all three of the game's most prestigious football clubs: Manchester United, Real Madrid, and Juventus.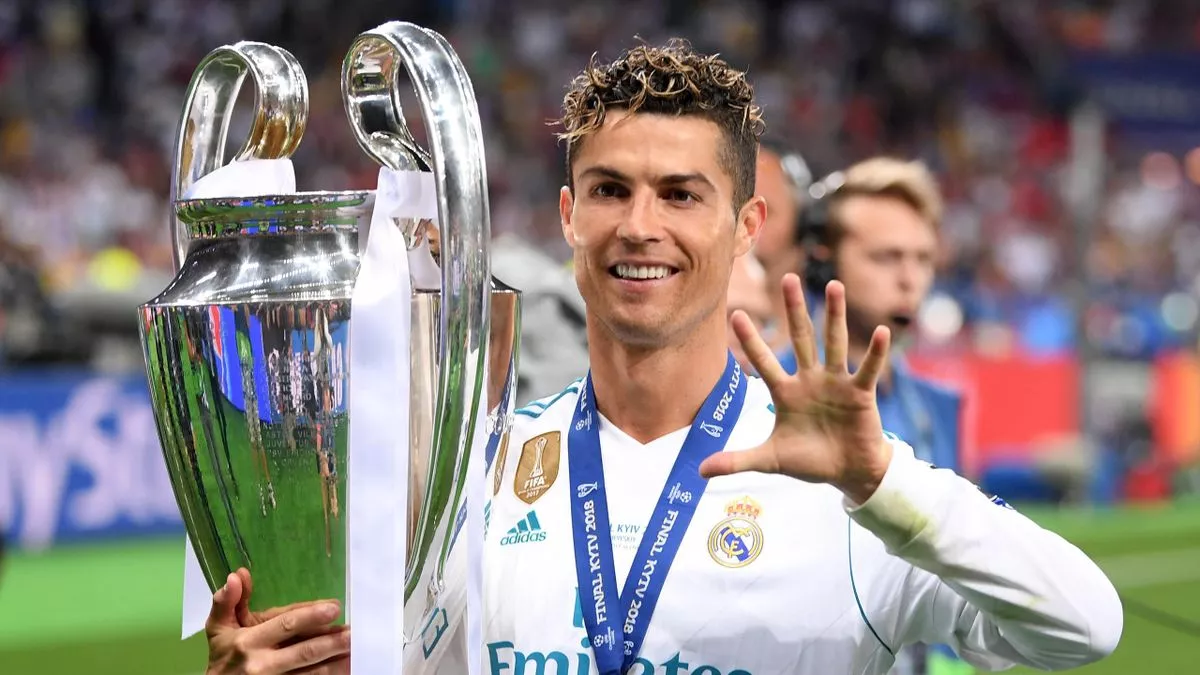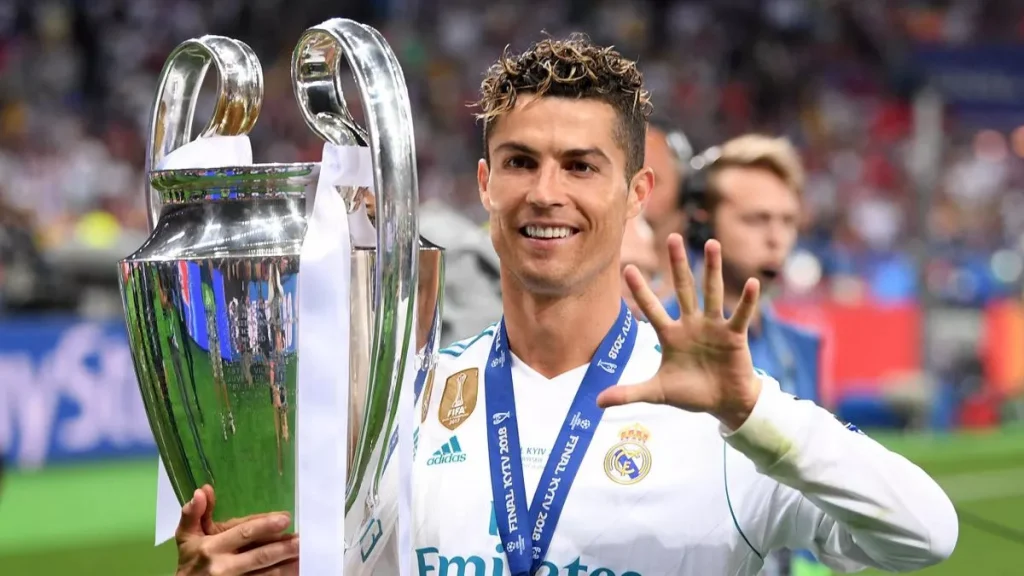 Who Does Cristiano Ronaldo Play For
After leaving Manchester United by mutual consent in November 2022, it has been reported that the Portuguese soccer player will join Al-Nassr on a two-and-a-half-year contract as of January 1, 2023.
It claims that the total worth of his soccer contract with the Saudi Arabia-based team will be almost 200 million euros per season, making him one of the highest-paid sportspeople ever. 
Cristiano Ronaldo Stats, Facts, And Figures
Full Name: Cristiano Ronaldo dos Santos Aveiro
Birthdate: 05/02/1985
Birthplace: Funchal, Madeira, Portugal
Youth Playing Career:
Andorinha: 1992–1995
Nacional: 1995–1997
Sporting CP: 1997–2002
Senior Club Career:
Sporting CP 2002–2003
Manchester United 2003–2009
Real Madrid 2009–2018
Juventus 2018–2021
Manchester United 2021–2022
National Team Career:
Playing Honors:
Sporting CP
2002: Supertaça Cândido de Oliveira Winners
Manchester United
2003–04: FA Cup Winners
2006–07, 2007–08, 2008–09: Premier League Titles
2007–08: UEFA Champions League Winners
2008: FIFA Club World Cup Winners
Real Madrid
2010–11 and 2013–14: Copa del Rey Winners
2011–12 and 2016–17: La Liga Champions
2012 and 2017: Supercopa de España Winners
2013–14, 2015–16, 2016–17, and 2017–18: UEFA Champions League Winners
2014 and 2017: UEFA Super Cup
2014, 2016, and 2017: FIFA Club World Cup [5]
Juventus
2018–19 and 2019–20: Serie A Champions
2020–21: Coppa Italia winners
2018 and 2020: Supercoppa Italiana
Portugal National Team
2016: UEFA European Championship Winners
2018–19: UEFA Nations League Winners
Individual Honors:
2006–07 and 2007–08: PFA Players' Player of the Year
2006–07 and 2007–08: Premier League Player of the Season
2007–08: Premier League Golden Boot
2007–08, 2010–11, 2013–14 and 2014–15: European Golden Shoe
2008, 2013, 2014, 2016, and 2017: Ballon d'Or Winner
2008: FIFA World Player of the Year
2010–11, 2013–14, and 2014–15: Pichichi Trophy
2013–14: La Liga Best Player of The Season
2016 and 2017: The Best FIFA Men's Player
2016, 2017, 2018, and 2019: FPF Portuguese Player of the Year:
2019 and 2020: Serie A Footballer of the Year
2020–21: Capocannoniere

The Top 10 Frequently Asked Questions
How Old Is Cristiano Ronaldo?
CR7 is 37 years of age and will turn 38 on 5th February 2023.
How Tall Is Cristiano Ronaldo?
The Portuguese footballer is 6 foot 2 inches tall. That is 1.87cm in metric.
What Team Does Cristiano Ronaldo Play For?
Ronaldo is currently contracted to the English Premier League team, Manchester United, until Jun 2023.
Where Is Cristiano Ronaldo From?
The Madeira archipelago's capital is Funchal. This is where the young Cristiano Ronaldo was born and grew up learning his craft in the villages and hills around the town.
How Much Is Cristiano Ronaldo Worth?
Cristiano Ronaldo has a net worth of approximately $510 million, making him one of the world's richest athletes.
How Old Is The Young Cristiano Ronaldo Junior?
The young Cristiano Ronaldo jr is 12 years old. His birthday is on June 17, and become a teenager in 2023.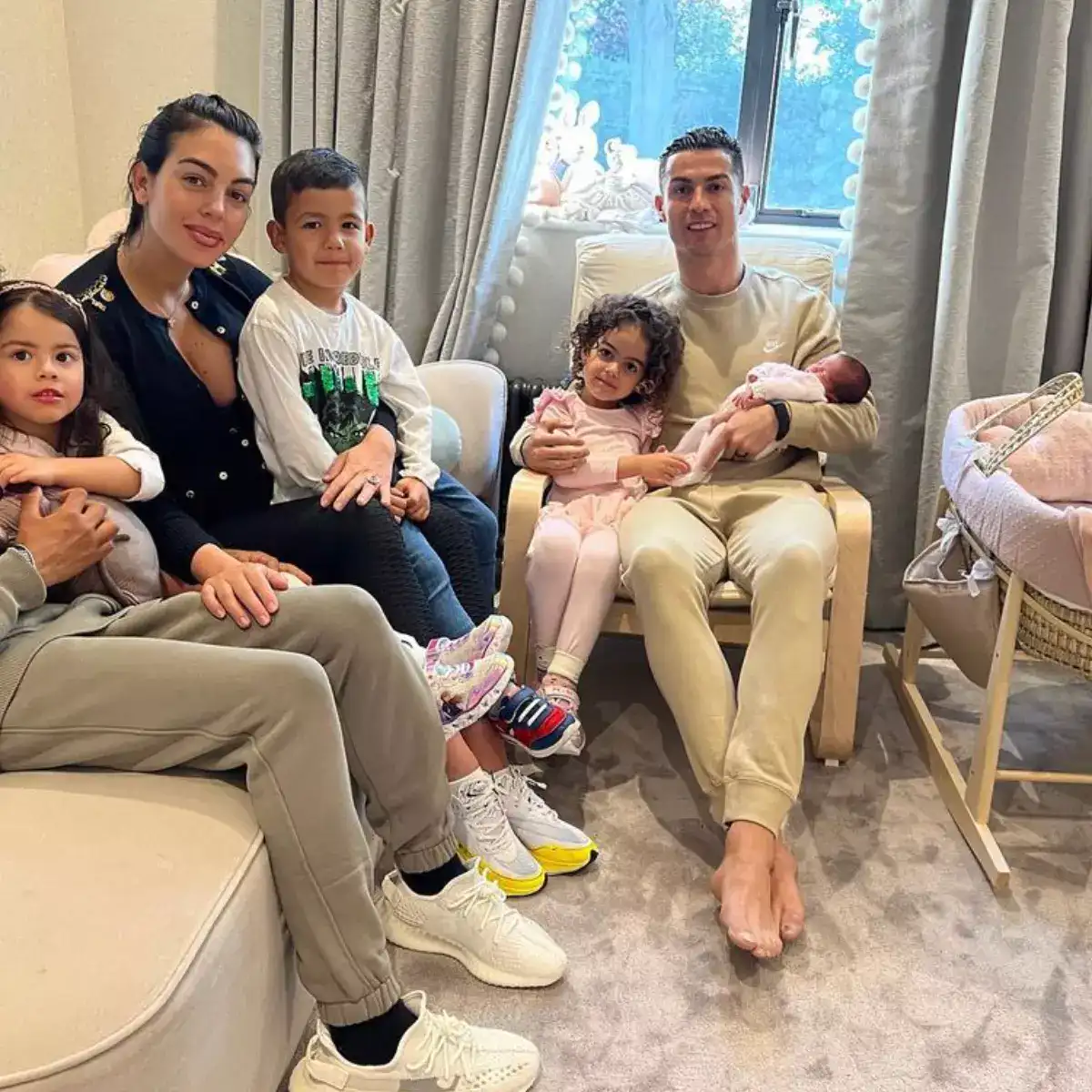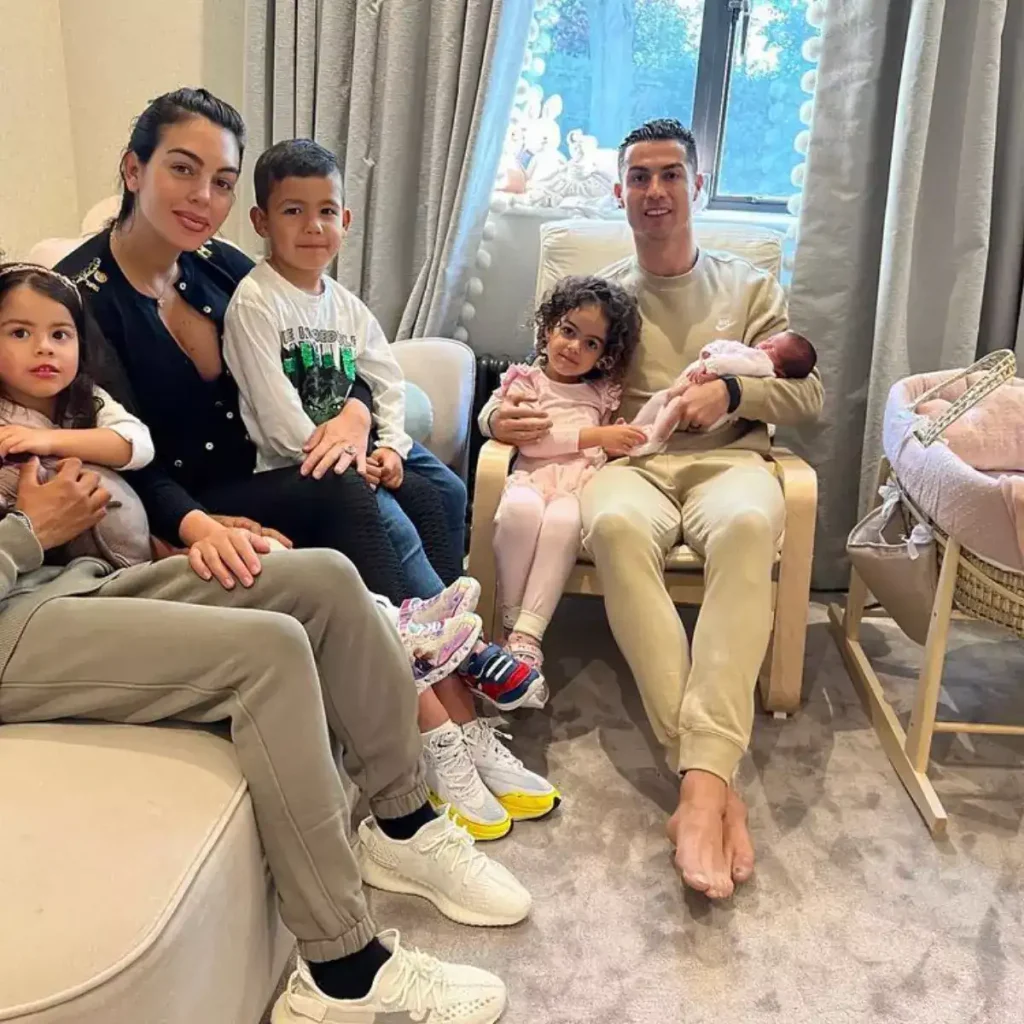 How Many Kids Does Cristiano Ronaldo Have?
Ronaldo has five children. His first son was born on 17 June 2010. (the young Cristiano Ronaldo jr) During the summer of 2017, Ronaldo became a father to twins Eva and Mateo, born via surrogacy in the United States on 8 June 2017. Alana Martina dos Santos Aveiro was born on November 12, 2017. Her mother is Georgina Rodriguez. The second pair of twins was expected, but the male twin died during childbirth in April 2022. [6]
Who Is Cristiano Ronaldo's Wife?
The five-time Ballon d'Or winner is not married. He has a long-term girlfriend. Her name is Georgina Rodriguez, and they have been together since 2016.
Where Does Cristiano Ronaldo Live?
It is believed that Ronaldo has 8 properties. His main residence is in La Finca, Portugal, and it is believed he paid seven million euros in 2019.
How Many Goals Does Cristiano Ronaldo Have?
At the start of the 2022/23 season, the famous striker is currently on 497 club goals from 641 appearances. He has scored 117 times for the Portugal national team from 189 appearances. Ronaldo became Real Madrid's all-time top scorer with 311 goals from 292 matches.
Has Anyone Scored In Five World Cup Tournaments?
The 37-year-old striker, Cristiano Ronaldo, became the first male player to score at five World Cups with a goal for Portugal against Ghana in the 2022 World Cup opening match. He has now scored World Cup goals in 2006, 2010, 2014, 2018 and 2022.
References:
[1], [2], [3], [4], [5], and [6]: https://kids.kiddle.co/Cristiano_Ronaldo
[7]: https://blog.scottsmenswear.com/george-best-on-ronaldos-debut-for-man-utd/
Images:
www.portugoal.net/portuguese-abroad/1559-a-few-non-football-facts-about-cristiano-ronaldo (main image)
www.twitter.com/teamcronaldo/status/1299672384757207040
www.the18.com/soccer-entertainment/messi-ronaldo-side-by-side-comparison-at-different-ages
www.twitter.com/TimelineCR7/status/1348621299027902464/photo/1
www.pinterest.com/pin/758012181020771386/
www.twitter.com/TimelineCR7/status/1445652686989250567/photo/2
www.marca.com/en/football/manchester-united/2022/04/08/624ffa8722601db57a8b457c.html
www.twitter.com/teamcronaldo/status/1262335550855544833
www.twitter.com/olympia_vintage/status/859867258629353473/photo/1
www.twitter.com/classicshirts/status/1431285546970664964
www.marca.com/en/football/international-football/2019/10/28/5db737eee2704e145f8b458b.html
Isosport / MB Media / Getty
www.skysports.com/football/news/11835/11438639/real-madrid-selling-cristiano-ronaldo-to-juventus-is-historic-error-says-ramon-calderon
www.skysports.com/watch/video/sports/football/12661239/could-cristiano-ronaldo-be-set-for-sporting-lisbon-return
Cristiano / Instagram