After waiting more than fifty years, Estudiantes de La Plata won their first domestic and international trophies. This represented a watershed moment in Argentinian soccer, as El Pincha becomes the first of the country's "lesser lights" to make a mark on the world stage.
Throughout the 1960s, the unglamorous Club Estudiantes de La Plata team harvested silverware that revolutionized soccer tactics. However, Osvaldo Zubeldía's impact made the country's soccer fans still divided between two opposing camps.
Those who favor the tactical over the technical.
Those who view the player's freedom on the pitch as the essence of the game.
Formation Of Estudiantes de La Plata
As a result of the closure of their soccer field, the management of Gimnasia y Esgrima neglected football and a group of football players and fans broke away from it. Estudiantes de La Plata began in 1905 when a group of university students from La Plata, frustrated by the lack of opportunities to play the sport they loved, decided to start their own team.
They met that night at a shoe store in the city center and established Club Atlético Estudiantes, which adopted its current name 'Estudiantes de La Plata' thirty years later. Miguel Gutiérrez, the club's first president, was elected on the same night as Alfredo Lartigue and his friends drafted the club charter. The club changed its name from Club Atlético Estudiantes to Estudiantes de La Plata when the club became professional.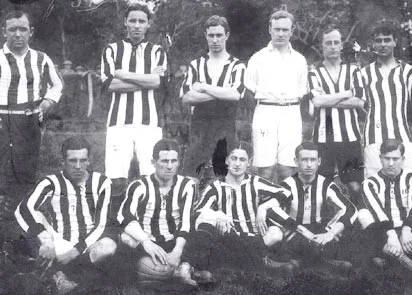 Football has been the club's primary focus since its founding, but it has also incorporated basketball, handball, field hockey, tennis, swimming, and golf over the years.
A few of the founders were also Gimnasia y Esgrima La Plata players, who would become Estudiantes' arch-rivals over time. A red and white striped jersey design was adopted by Club Estudiantes de La Plata on 28 February 1906, in honor of Gimnasia y Esgrima, which won ten championships between 1900 and 1911. As Estudiantes football club uniforms were too similar to Gimnasia y Esgrima's early on, they had to wear red shirts with white stripes.
In 1906, the team enrolled in the Associación Amateurs de Football (now known as the AFA). In 1916, Gimnasia won 1-0 in the first match between the two clubs and the start of a rivalry that still exists.
Professional Football In Argentina
The team's first accomplishment was winning the 1911 Primera B title, which allowed them to play in the top tier of Argentine football, Primera División. Two years later, Estudiantes won its first Primera title. Rivals Gimnasia y Esgrima joined them in the top league in 1915 and started playing each other regularly.
Estudiantes had an amazing attacking team in 1931 when professionalism was introduced in Argentine football. They were known as Los Profesores ("The Professors"). The team included Miguel Ángel Lauri, Alejandro Scopelli, Alberto Zozaya, Manuel Ferreira and Enrique Guaita. These players went on to represent the Argentina national team at the 1930 or the 1934 World Cup.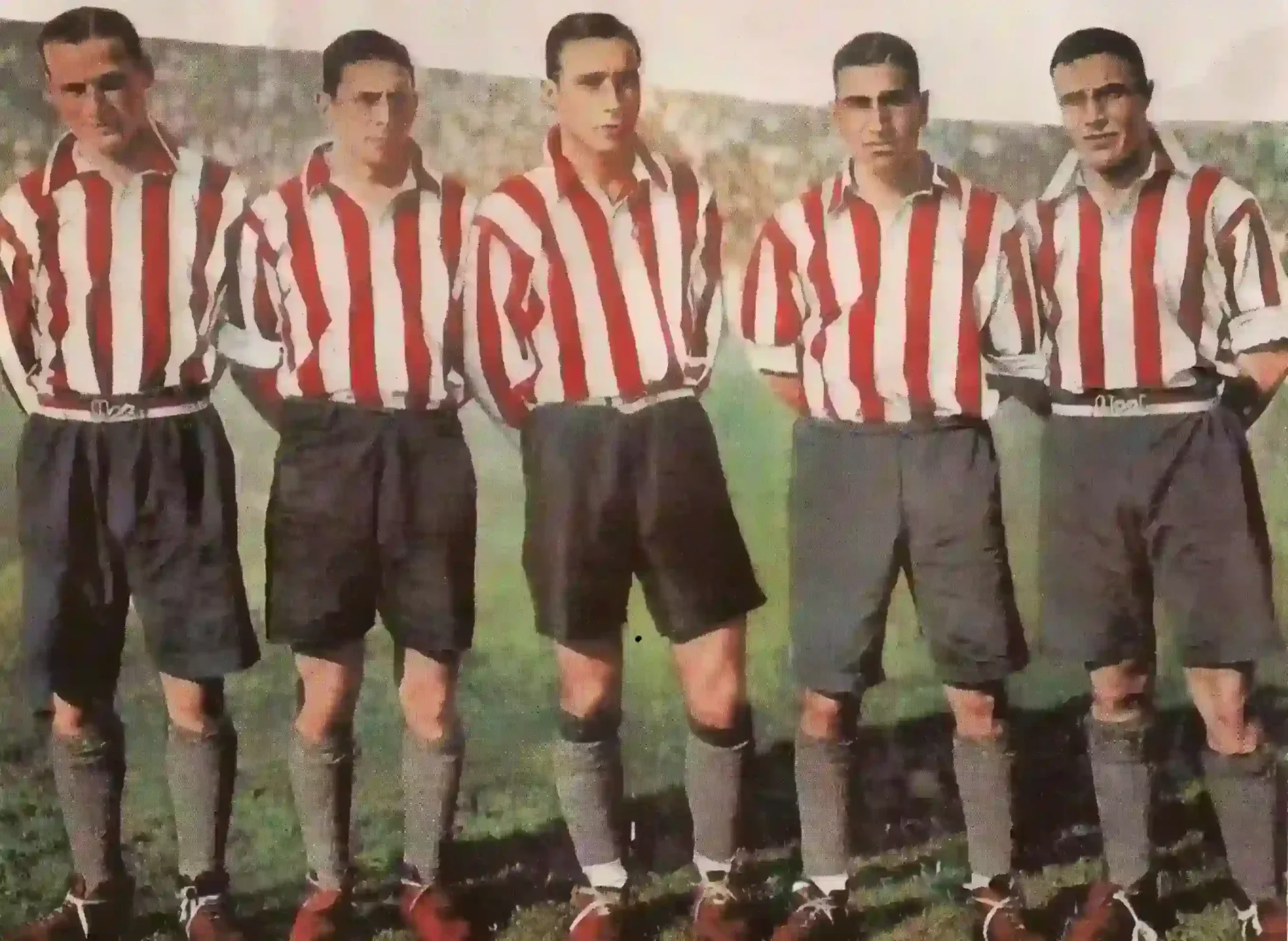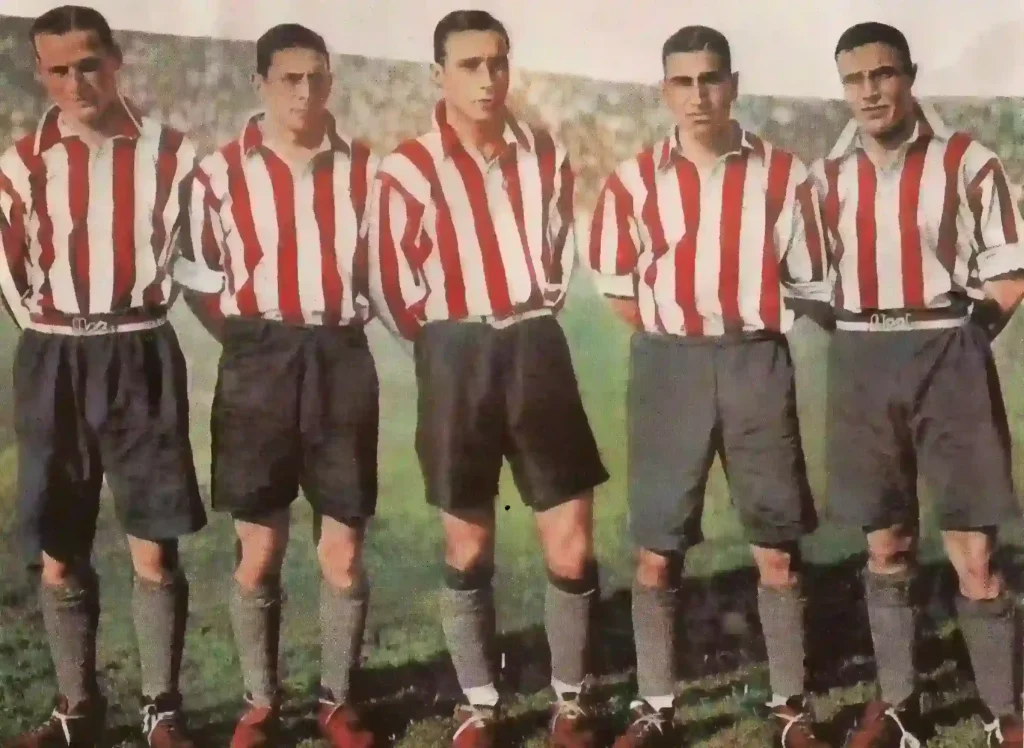 The 1950s saw the emergence of goalkeeper Gabriel Ogando, as well as players such as Ricardo Infante, Alberto Bouché, Walter Garcerón, Héctor Antonio and Juan Urriolabeitía. Manuel Pelegrina's enjoyed his final years with the club. While at Estudiantes, he scored 221 goals.
It was coach Miguel Ignomiriello who nurtured the Club Estudiantes de La Plata under-19 teams in the early 1960s. Under Osvaldo Zubeldía, they won the 1967 Metropolitano championship. After professional football began in 1931, Estudiantes football club became the first club outside the "big five" (Boca Juniors, River Plate, Racing Club, Independiente, and San Lorenzo) to win the title.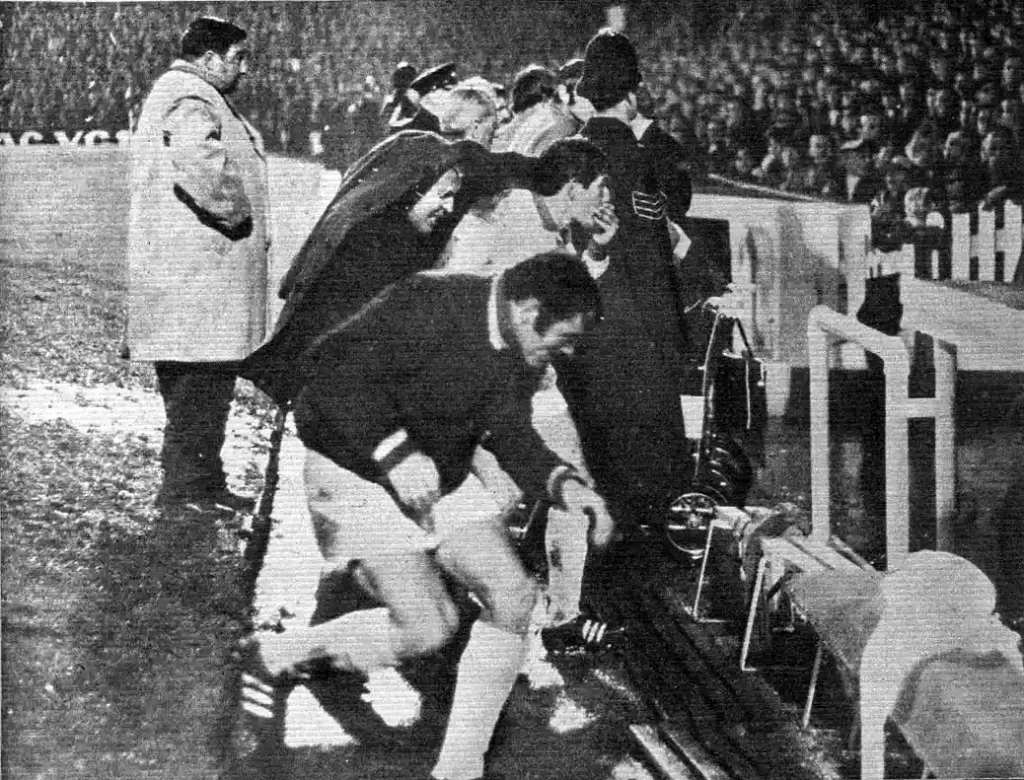 Osvaldo Zubeldía
Manager Osvaldo Zubeldía was renowned for incorporating tactics that were unheard of at the time. They practiced drills for free-kicks and corner kicks, the offside trap, and double-marking opponents. His teams were known for physical violence and time-wasting.
His group of well-drilled players went on to win the Copa Libertadores three years in a row (1968, 1969, and 1970), and the 1968 Intercontinental Cup against Manchester United. That game is remembered for scuffles and sending-offs.
Toluca, the reigning CONCACAF champions, lost a three-legged final to Estudiantes in the inaugural Copa Interamericana.
It was a tumultuous end to the Osvaldo Zubeldía era as some players engaged in some antics. Argentine President Juan Carlos Onganía ordered the arrest of the entire Club Estudiantes de La Plata team after a violent Intercontinental match against AC Milan.
In an unprecedented move, the goalkeeper Alberto Poletti was banned from football for life and went to jail with teammates Ramón Aguirre Suárez and Eduardo Luján Manera.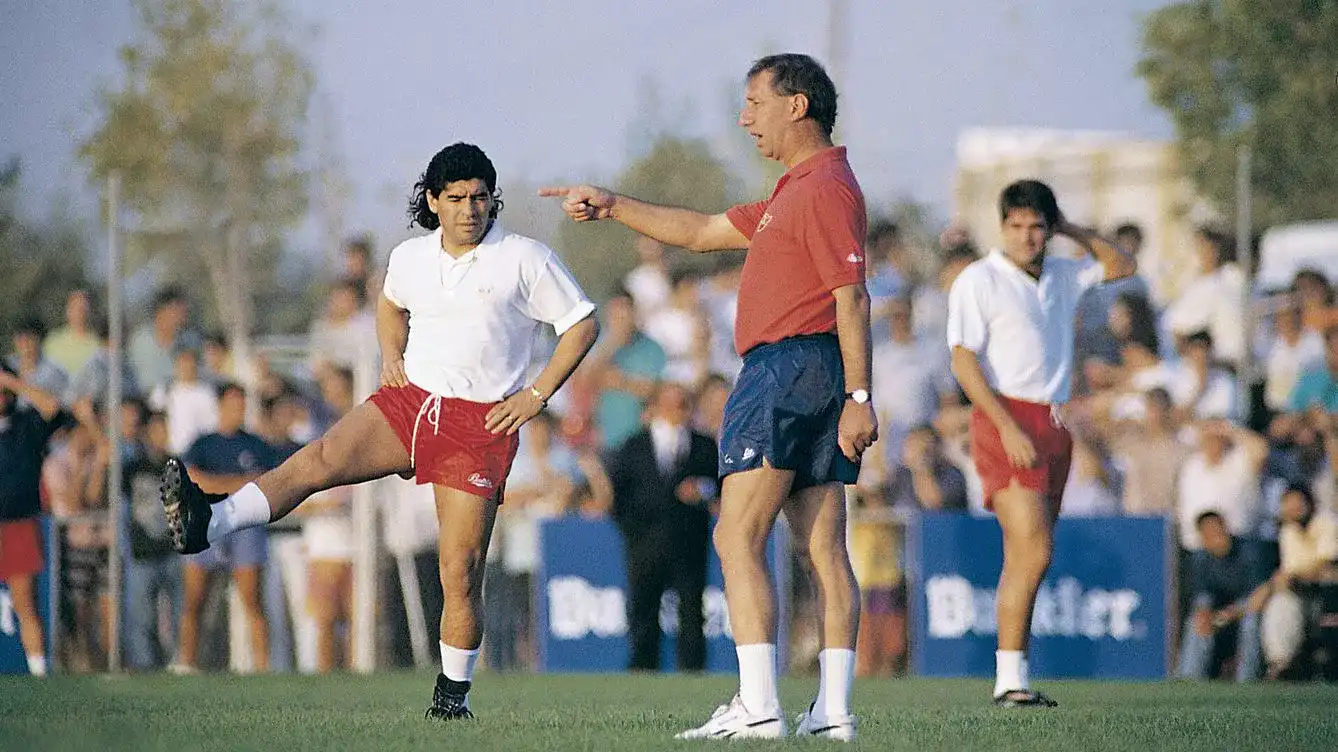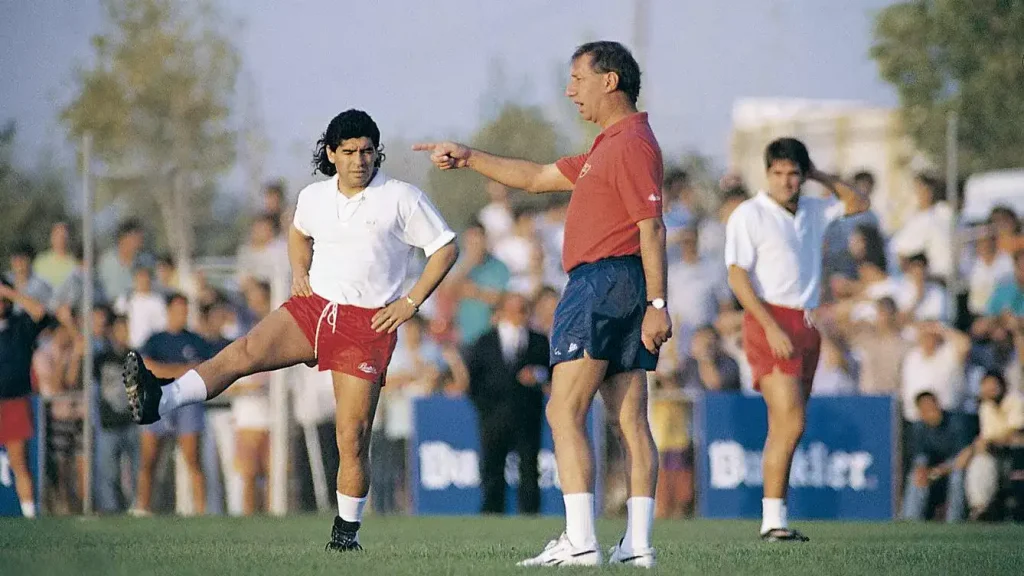 Carlos Bilardo
Carlos Salvador Bilardo, the coach who led the Argentina national team to the title at the 1986 FIFA World Cup Mexico and a runner-up spot four years later in Italy. As Argentina's manager, Carlos Bilardo was renowned for deploying the 3–5–2 formation to the best of his ability.
He was one of the prodigal sons of the side that defeated Manchester United to become world champions in 1968. He had four spells managing Estudiantes de La Plata. First in 1971, then 1973-76, in 1982-83, and 2003-04. He won the 1982 Metropolitano championship before taking the national team.
With 467 league appearances between 1972 and 1988, Abdul Ernesto Herrera holds the record for the most league appearances. The short-statured and highly skilled playerwas nicknamed 'Titi' by his teammates. Throughout his professional career, he only played for Estudiantes.
Manuel Pelegrina
Record goalscorer Manuel Pelegrina began his soccer career with Estudiantes de La Plata in 1938. He played until the club was relegated in 1952 when he left to join Club Atlético Huracán. Manuel Pellegrina only played one season with Club Atlético Huracán before returning to Estudiantes.
Pelegrina played for Argentina's national team several times, including the 1945 South American Championships, where he scored two goals for his nation. In addition to scoring 227 goals for Estudiantes FC, he has also played in 489 matches, making him the most capped player in club history.
There is no doubt that Pelegrina is one of the best left-wingers in South American football history.
Club Estudiantes de La Plata Facts
Full Name: Club Estudiantes de La Plata
Home City: La Plata
Nicknames: Los Pincharratas (The Rat Stabbers) or El León (The Lion)
Club Founded: 4 August 1905
Club Honours:
5 Argentine league championships (1967, 1982, 1983, 2006, 2010)
4 Copa Libertadores de América (1968, 1969, 1970, 2009)
1 Intercontinental Cup (1968)
1 Copa Interamericana (1968)
Estudiantes Legendary Players / Icons: Mariano Andújar, Carlos Bilardo, José Luis Brown, Julián Camino, Manuel Ferreira, Eduardo Flores, Patrício Hernández, Enrique Guaita, Abel Ernesto Herrera, Ricardo Infante, Rubén Madero, Óscar Malbernat, Gabriel Ogando, Carlos Pachamé, Rúben Pagnanini, Manuel Pellegrina, Alberto Poletti, José Daniel Ponce, Miguel Ángel Russo, Alejandro Sabella , Ramón Aguirre Suárez, Juan Ramón Verón (Snr), Juan Sebastián Verón (Jnr), Alberto Zozaya.
Club Records:
Manuel Pellegrina – 235 goals scored, Ricardo Infante is second with 180 goals scored.
Manuel Pellegrina – 489 appearances. Abel Ernesto Herrera is second on 467 appearances.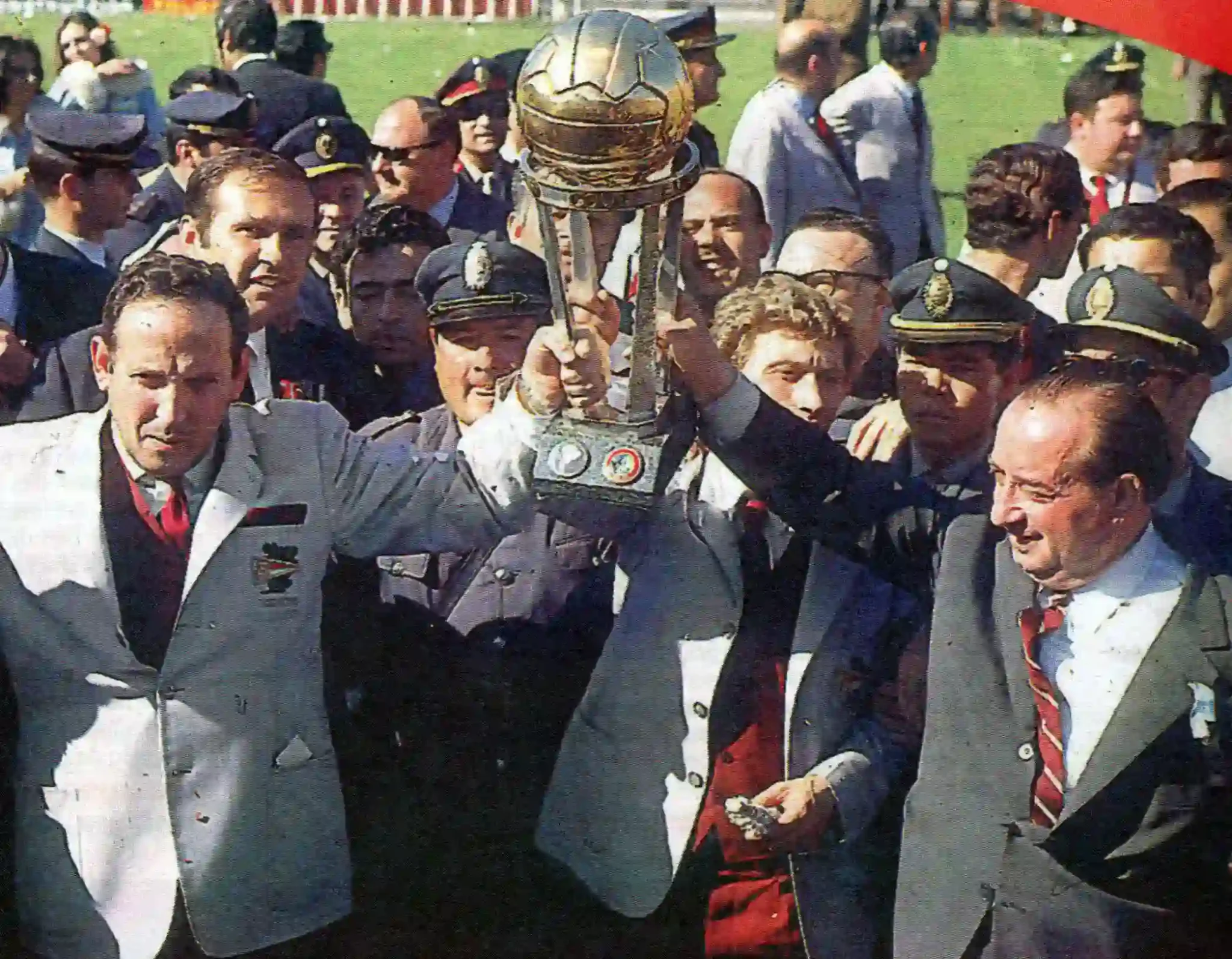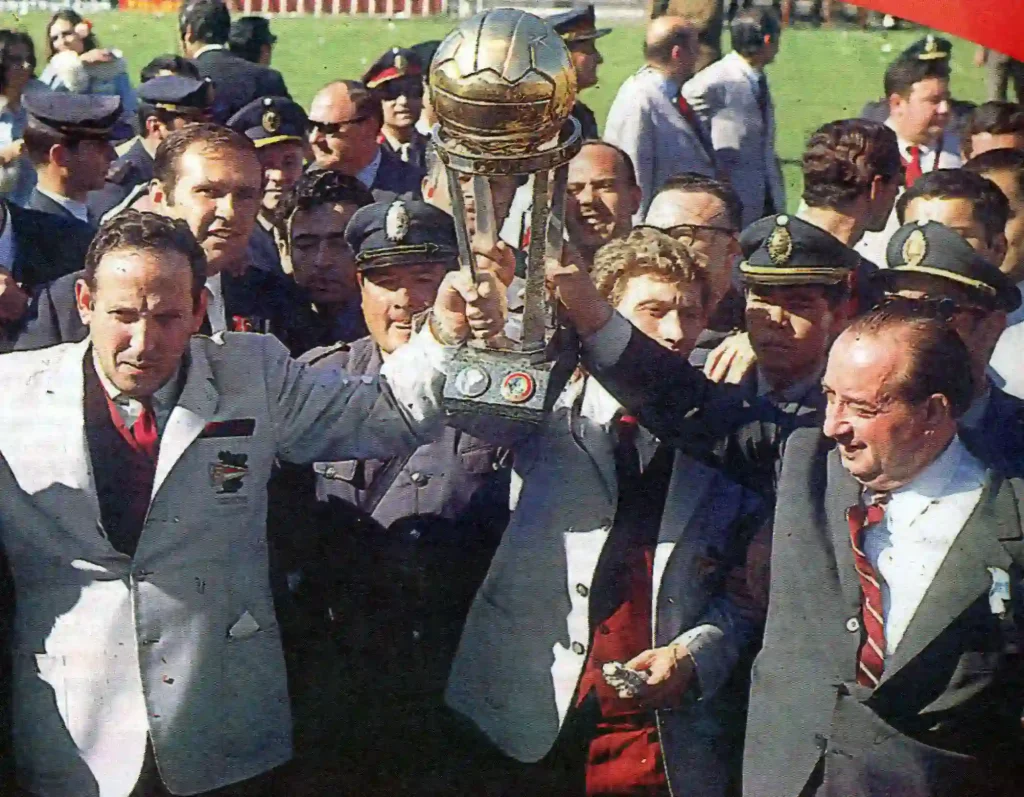 Interesting Facts About Estudiantes de La Plata
Club Estudiantes de La Plata is regarded as the club of the middle class.
Estudiantes in English is translated as Student.
In the 1983 presidential election, Estudiantes fans worked with their peers from Vélez Sarsfield to express their support for Ral Alfonsín, who won against Peronistas.
The club has friendly relations with several clubs from the south side of Greater Buenos Aires, especially Quilmes and Temperley. It is also friendly with the Uruguayan fan base of Peñarol.
Athletic Bilbao shares colors with Estudiantes football club.
In the 1910s and 1920s, Felipe Montedónica spent much of his time chasing rats in the La Plata market, so the club became known as "el pincharratas" (rat stabber).
The Jorge Luis Hirschi Stadium can accommodate 35,530 spectators. The La Bombonera stadium in Boca Juniors serves as the home field for Estudiantes' international games.
On October 6, 2006, Estudiantes destroyed Gimnasia 7-0 at Estadio Ciudad de La Plata. This is the their biggest victory of their city rivals.
In 1940-41, the club was managed by Argentine legend Guillermo Stábile.
The current club chairman is Juan Sebastián Verón. A former midfielder, Verón's career started in Club Estudiantes de La Plata, continued in Argentina's Boca Juniors, and included stints in European clubs Inter Milan, Parma, Manchester United, and Chelsea.