Francisco Varallo was the last surviving player from the 1930 World Cup who died at 100 years old in 2010. Known as Pancho, he played for the Argentine national team from 1930 to 1937 and was a member of Argentina's squad at the inaugural FIFA World Cup in 1930.
With 194 career goals in only 222 appearances, Francisco Varallo is Boca Juniors' third-highest goalscorer in club history. While at Boca Juniors, he won three championships. The 1930 World Cup final featured him as the inside right forward against Uruguay. In the end, Argentina lost 4-2 to the hosts after leading 2–1 at halftime.
"I am proud of what I did in my career: I represented my country and was Boca's all-time leading goalscorer." "However, I have never felt such a bitter pain like losing against Uruguay in the 1930 World Cup Final ."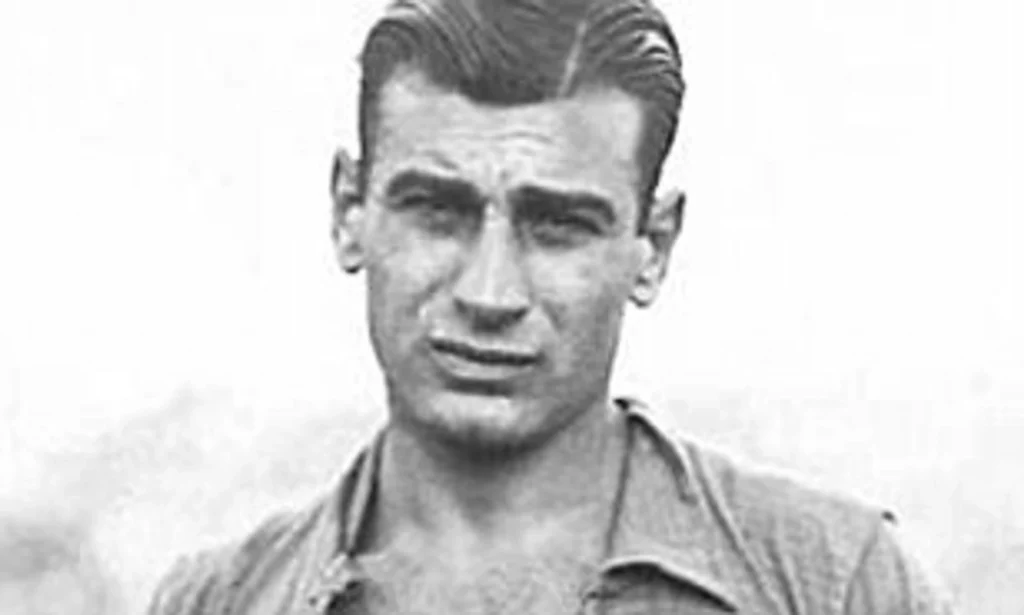 Francisco Varallo Early Days
Francisco Varallo's first steps on the soccer ladder were taken at 12 de Octubre, a neighborhood club based in the Los Hornos district, part of the Argentinian city of La Plata. Having quickly shown his talent, young Pancho decided to try his luck at local heavyweights Estudiantes de La Plata, scoring an impressive 11 goals in three trial matches.
However, the board of 12 de Octubre refused to release the lethal front-runner, given their loyalty to El Pincha's neighbors Gimnasia y Esgrima La Plata. "They wouldn't let me join a rival team, so I was forced to go for a trial at El Lobo (Gimnasia). They put me in the third team, and we won our first game 9-1, with me scoring all nine goals. I was playing for the first team by the following week."
Primera División Championship
Francisco Varallo won the Primera División championship with Gimnasia after beating Boca Juniors 2–1 in the 1929 final during his first season with his new club. Gimnasia loaned the forward for free to Vélez Sársfield for their Pan-American tour in 1930. During the tour, he scored 17 goals.
Nor did it take the cool-headed and fierce-shooting Cañoncito (Little Cannon) long to come to the attention of then Argentina coach Juan Tramutola, who called him up to train with the team set to travel to Uruguay in 1930. Francisco Varallo did not disappoint. The youngest player unleashing all his skill and determination to seal a spot in the Albiceleste squad.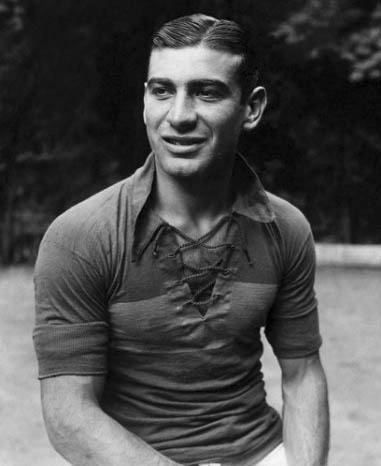 His Involvement In The 1930 World Cup
Pancho Varallo started all three of Argentina's Group A encounters, opening his account in the 6-3 victory over Mexico, which followed an opening 1-0 success against France. However, an injury picked up his side's final group game, a 3-1 win over Chile, forced him to miss the 6-1 semi-final victory against the USA and threatened his involvement in the Final.
As a young lad of 20 years old, Varallo was ready for anything. "On the morning of the World Cup Final, I tested the injury and felt fine, so I decided to play. There were no substitutes back then, so it was a risk, but it was worth it. It was a game I could not miss."
Argentinean goals from Carlos Peucelle and Guillermo Stabile put the hosts 2-1 up at halftime, Stabile's eighth goal of this competition. On La Celeste's (Uruguay) second-half comeback and game-winning 4-2, Varallo said, "We ran out of steam."
"As a result of hitting a shot that could have won it for us, I aggravated my injury. Even walking was difficult for me! They (Uruguay) became stronger from that point forward, and despite my teammates' best efforts, we couldn't match them. Those tears still flow. It still hurts to look back."
That crushing disappointment may still hurt, but Francisco Varallo's achievements have nonetheless earned him worldwide recognition.
Joining Boca Juniors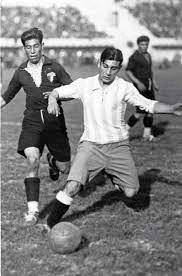 The following year in 1931, the attacker switched to Buenos Aires's powerhouses Boca Juniors, where he will forever be part of the club's history after scoring over 180 goals, a record only recently broken by Martin Palermo. Boca paid $8000 for this tranfer.
"Do you know any goalscorers who like their records being broken? I'm happy that Martin Palermo's scoring goals because he's a cracking lad, but I can't say I enjoy the fact that he's taken my record."
In the nine years he played for the club, he won the Primera División title three times (1931, 1934, and 1935) and came runners-up in 1933, when he scored 34 goals, the most in the league and in South America.
His place in Albiceleste history is also assured after helping Argentina's national team to victory in the 1937 edition of the Campeonato Sudamericano (now Copa America) scoring three goals. A persistent knee injury forced his retirement two years later, at age 29.

Francisco Varallo Awards
Though Martin Palermo's feat rankles, Pancho Varallo does have the consolation of several prestigious individual awards. These include being made an Illustrious Citizen of La Plata in December 1998, a FIFA Order of Merit award received in 1994, and a CONMEBOL Order of Merit award picked up in 2006.
Francisco Varallo also retained his sense of humor in spite of his fierce competitive nature until the day he died: "The only wish that I had yet to fulfill, apart from winning that Final in 1930, was to have a great-grandson. Now I have one, and I'm sure that one day he's going to overtake Palermo as Boca's all-time top scorer."
In his hometown of La Plata, Varallo passed away on 30 August 2010 at the age of 100. His death marked the end of the last surviving World Cup player from 1930. Francisco Varallo is now part of a small group of footballers worldwide who have made the list of football centenarians.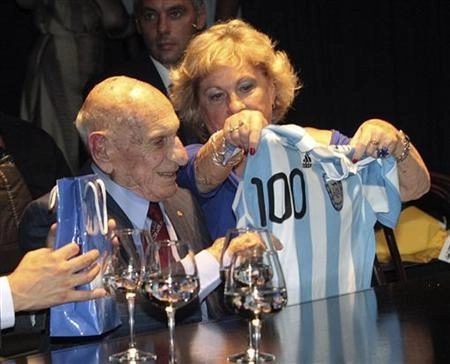 Famous Soccer Centenarians
The following is a list of centenarians who became famous as soccer players or managers.
| Name | Nation | Age | Between |
| --- | --- | --- | --- |
| Georges Géronimi | France | 101 | 1892–1994 |
| Zach March | England | 101 | 1892–1994 |
| Jaroslav Cháňa | Czechoslovakia | 100 | 1899–2000 |
| Sam Latter | Scotland | 106 | 1904–2010 |
| Ferdinand Fabra | Germany | 101 | 1906–2007 |
| Maxime Lehmann | France | 102 | 1906–2009 |
| Fernand Jaccard | Switzerland | 100 | 1907–2008 |
| Achilleas Grammatikopoulos | Greece | 100 | 1908–2008 |
| Joaquim Duarte Gonçalves Isabelinha | Portugal | 100 | 1908–2009 |
| Ivo Pavelić | Yugoslavia | 103 | 1908–2011 |
| Rodrigo García Vizoso | Spain | 100 | 1909–2009 |
| Francisco Varallo | Argentina | 100 | 1910–2010 |
| Andreas Nilsson | Sweden | 101 | 1910–2011 |
| Gunnar Löfgren | Sweden | 101 | 1910–2012 |
| Leonidas Andrianopoulos | Greece | 100 | 1911–2011 |
| Egon Sundberg | Sweden | 104 | 1911–2015 |
| René Llense | France | 100 | 1913–2014 |
| George Haigh | England | 103 | 1915–2019 |
| Arthur Smith | England | 106 | 1915–2021 |
| Ignacio Trelles | Mexico | 103 | 1916–2020 |
| Graham Bailey | England | 102* | 1920- |

Francisco Varallo Facts And Figures
Full Name: Francisco Varallo
Birthdate: 05/02/1910
Birthplace: La Plata, Argentina
Position: Center Forward
Club Career:
International Career:
Argentina (16 appearances, 7 goals)
Playing Honors:
Gimnasia y Esgrima
1929: Primera División Champions
Boca Juniors
1931, 1934, and 1935: Primera División Champions
Argentina National Team
1937: Copa América Trophy
Individual Honors:
1933: Primera División top scorer
194 goals: Boca Juniors third-highest goalscorer