After three decades of tedious crisp adverts and 23 years of even more tedious Match of the Day links, it is easy to forget that Gary Lineker was a great striker.
Well, he was. In fact, he was not only great but has been discussed as England's greatest striker.
He was renowned more commonly for being never booked or sent off, but Lineker's scoring records remain one of the best in the modern game.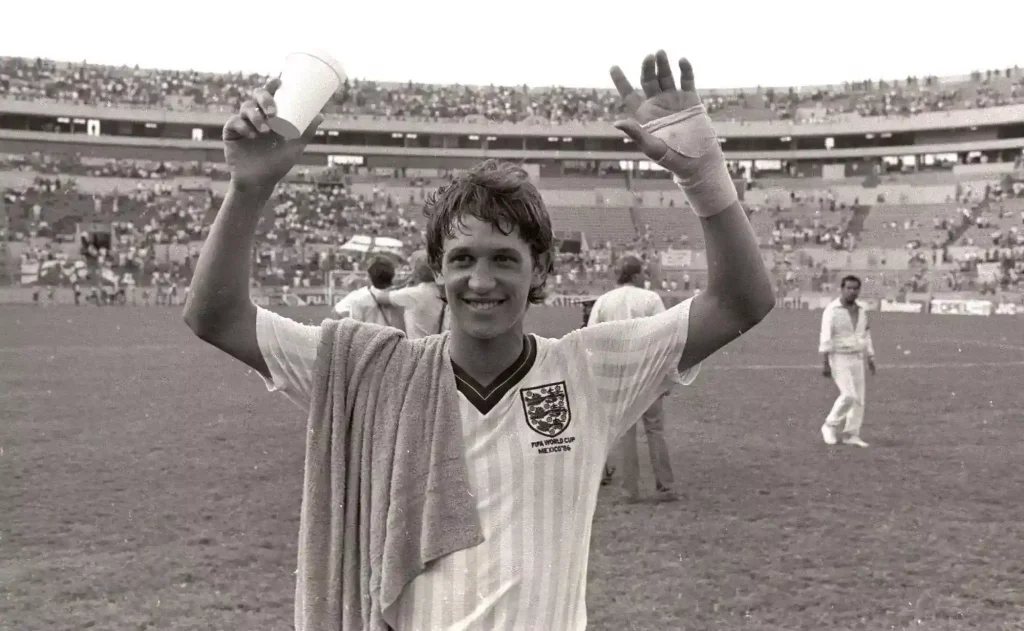 Early Days For Gary Lineker
Lineker began his association with the local club Leicester City immediately after leaving school when he signed as a trainee in 1977.
At first, he was asked to play wide on the right due to his abundant pace, but he excelled when given his chance up front. Lineker fired the Foxes to the semi-finals of the 1982 FA Cup, which was crucial to their successful promotion bid in 1983.
By this time, Gary Lineker was drawing national attention and was given his England debut. While establishing himself with England, Lineker seamlessly transitioned to the First Division, finishing as joint top scorer with 24 goals in 1985.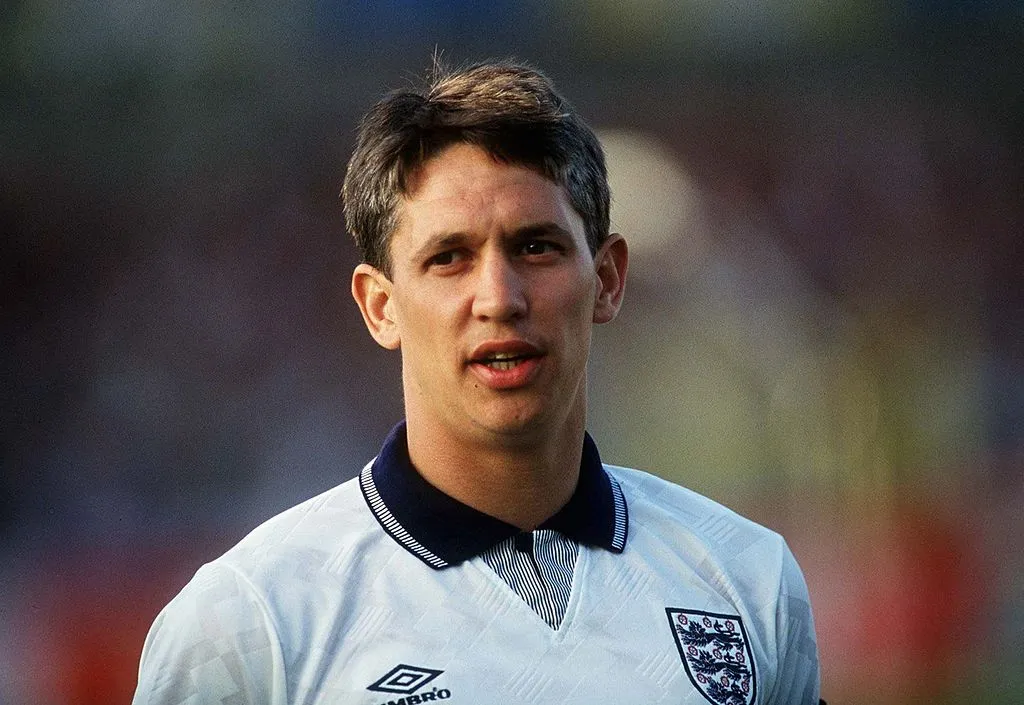 Outgrowing His Teammates
Performances for Leicester City and England made it clear Gary Lineker was outgrowing his teammates at Filbert Street. It seemed inevitable that he would move on, and when defending league champions Everton came in with an £800,000 offer in 1985, Lineker's fate was sealed.
Everton was the best team in England, and arguably Europe, at the time. Denied a historical treble by Norman Whiteside's extra-time goal in the 1984 FA Cup final, Howard Kendall acquired England's best striker in a bid to dominate. This came despite fans' protests to stick with current hero Andy Gray.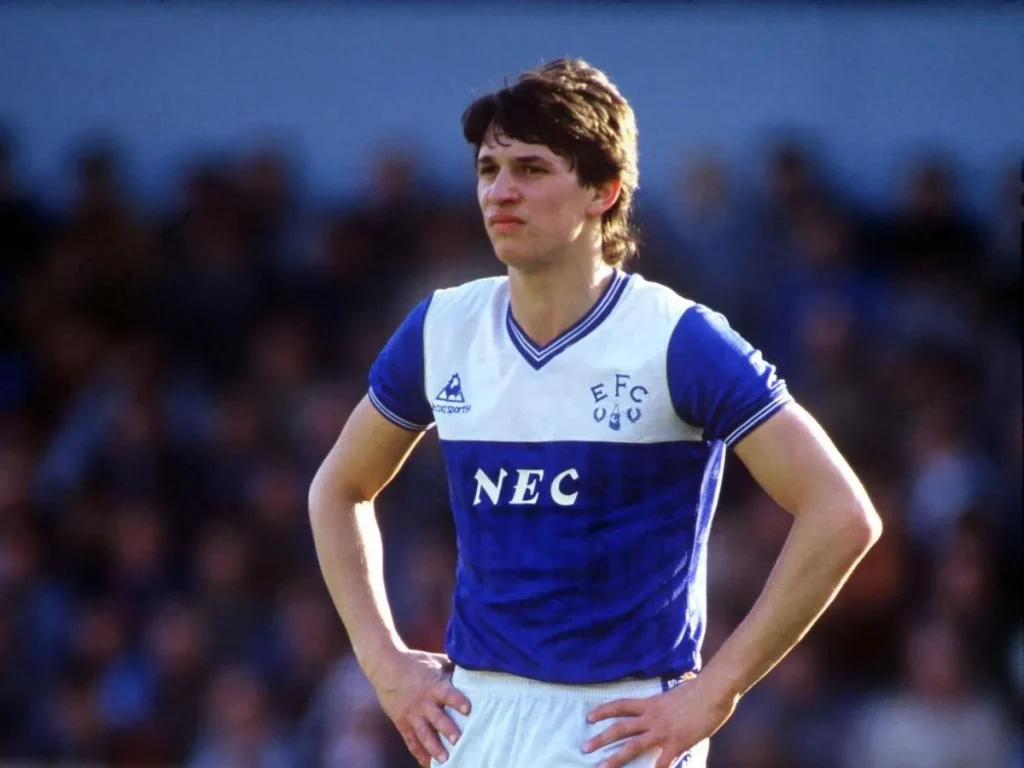 Lineker's time with Everton was somewhat paradoxical. Despite his fantastic scoring return (40 goals in 51 games) and narrowly missing out on the league and FA Cup to rivals Liverpool, Everton fans were unhappy at Kendall's tactics.
A team of skillful ball-players was urged to play more directly to utilize Lineker's pace, which the striker later denied.
Lineker's sole year at Goodison was also marred by the fact that Everton and every other English side were banned from European competition following the Heysel disaster in 1985. Evertonians claim to this day that they would have won the competition.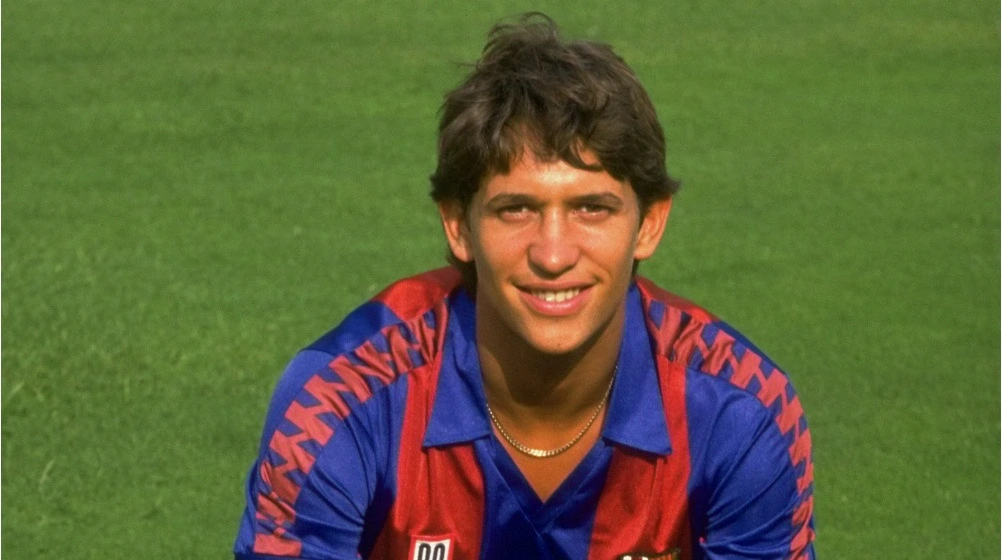 Everton Was Stronger
Gary Lineker himself said: "The European Cup final that year was between FC Barcelona and Steaua Bucharest, and Everton were stronger than both of those teams."
Despite not winning anything with Everton, Lineker regards his days there as the best time of his career. He often describes an "affinity" with the club and its supporters in interviews.
All problems aside, Lineker's prolific season with the Toffees stood him in good stead to perform at the 1986 World Cup in Mexico.
From a personal point of view, Mexico 1986 was the pinnacle of Lineker's career. He scored six goals in five games and was awarded the tournament's Golden Boot, the only Englishman to earn this honor.
A sensational first-half hat-trick in a decisive game against Poland capped a fine tournament and brought his talents to a wider audience.
Lineker's heroics at the World Cup was well-timed as Howard Kendall was already planning his sale. When losing European Cup finalists, FC Barcelona offered Everton £2.8m, Lineker's hands were forced, so he begrudgingly left the club.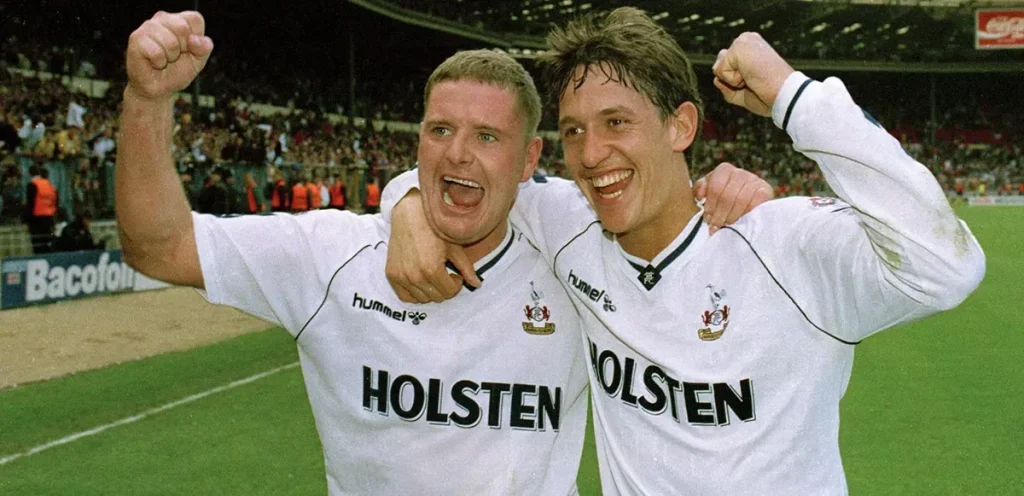 Started Well
Life at the Nou Camp started well for Gary Lineker with 21 goals in his first season, including a hat-trick in a 3-2 victory against Real Madrid. FC Barcelona performed well in the league during his time, though they only achieved success in cup competitions, clinching the Copa del Ray and Cup Winners' Cup in 1989.
Originally bought by a friend and fellow Englishman Terry Venables, Lineker found himself ostracised under new coach Johan Cruyff, who again deployed him as a winger.
Desperate to regain his best form for the 1990 World Cup (Italia 90), Lineker left to be reunited with Venables, who had taken over at Tottenham Hotspur.
Lineker hit the ground running at Spurs. Spurs climbed the league and eventually finished in the third position as the goals kept coming. Lineker was the key factor, ending up leading goalscorer in the English football league with 24 goals.
Again, a clinical domestic season had prepared Lineker perfectly for the World Cup as he scored four goals in Italy. His record of 10 goals in 12 World Cup games is still up there with the best in the world. Two pressure penalties to see England through against Cameroon had England fans idolizing Gary Lineker.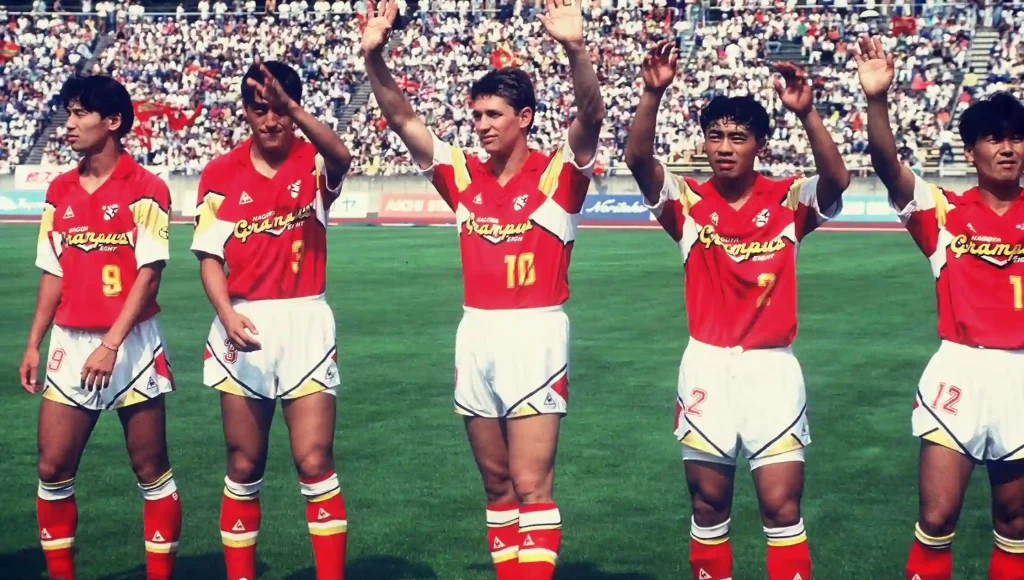 Ended Acrimoniously
Lineker's international career ended acrimoniously in 1992 when manager Graham Taylor substituted him with half an hour remaining in a decisive game against Sweden.
Lineker, at the time only one behind Bobby Charlton's all-time record of 49 goals, was disgusted at his manager and refused to look at the bench.
Except for the following season, Lineker's career fizzled out. Despite scoring 28 goals in 35 league games and finishing second only to Ian Wright in the scoring charts, Lineker retired two years later. He spent an injury-plagued two years in Japan with Nagoya Grampus Eight.
Though he was never the most creative or skillful player and certainly not in the habit of playing for the team, Lineker did exactly what was expected of him and scored goal after goal after goal, whoever he turned out for. It is arguable that England's comparative failure since his retirement is due to never replace him adequately.
In many ways, he is the last old-fashioned striker. Clinical, selfish, pacey – a recent modern-day equivalent would be Mexican striker Javier Hernandez.
Lineker was, above all else, patriotic. His exploits for England raised supporters' hopes in a way that no subsequent England player could.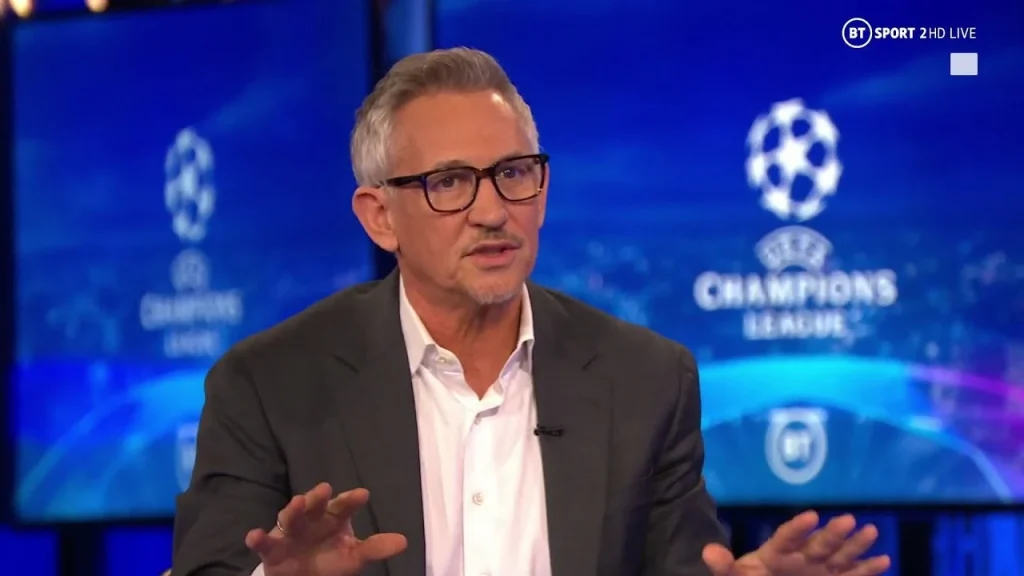 Gary Lineker Stats, Facts, And Figures
Full Name: Gary Winston Lineker
Birthdate: 30/11/1960
Birthplace: Leicester, England
Playing Career:
Leicester City 1978–1985
Everton 1985–1986
FC Barcelona 1986–1989
Tottenham Hotspur 1989–1992
Nagoya Grampus 1992–1994
Total Appearances: 461 matches, 238 goals
International Career:
England 1984–1992 (80 appearances, 48 goals)
Playing Honors:
Leicester City
1979–80: Football League Second Division Champions
FC Barcelona
1987–88: Copa del Rey winners
1988–89: European Cup Winners' Cup Champions
Tottenham Hotspur
Individual Honors:
1984–85, 1985–86, and 1989–90: English First Division top goalscorer
1985–86: PFA Players' Player of the Year:
1985–86 and 1991–92: FWA Footballer of the Year
1986: FIFA World Cup Golden Boot
1986: FIFA World Cup All-Star Team
1986: Ballon d'Or Runners-up

What You Might Not Know About Gary Lineker
Lineker's father, Barry, ran a fruit and veg stall at Leicester Market. Gary regularly worked the stall during his childhood and as a young player.
As a child, Lineker suffered racial abuse due to his dark features.
His youth was spent playing for Aylestone Park Youth, where he later became the club's president.
The first game Lineker played for Everton was away at Leicester City. By mistake, he entered the Leicester dressing room at halftime.
At least twice in an England match, he netted four goals.
Match of the Day has made him known to the current generation.
A keen recreational golfer, Lineker has a four-handicap.
In the late 1990s, Walkers Crisps named their salt and vinegar snacks after Lineker, calling them Salt & Lineker.
Gary Lineker is 61 years old and will turn 62 of age on November 30th this year.
Gary Lineker's younger brother Wayne Lineker owns the famous O Beach Ibiza club in Ibiza. Besides owning his own brand of sports bars called Lineker's Bar, he has also owned other nightlife venues since starting his empire in 1988.
Former Barcelona teammate Mark Hughes and Manchester United manager Alex Ferguson tried to sign Lineker together. Tottenham Hotspur signed the striker for £1.1 million in July 1989.
In 2020, Lineker earned £1.75 million, making him the highest-paid BBC employee. Spears magazine reported in 2021 that the Englishman's net worth is over £30 million pounds.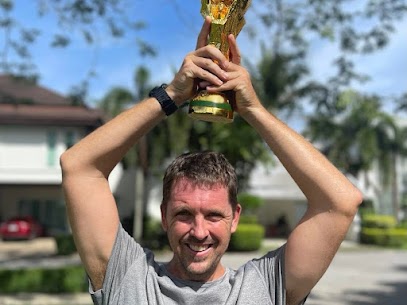 Rhett is an Australian-born, globe trotter who is a UEFA 'A' Licence Soccer Coach. With his family, he has traveled and coached soccer in more than 30 countries, while attending World Cups, European Championships, and some of the biggest local derbies in the world!