If there ever was a death that shook the soccer world, then the untimely death of Welsh player and manager Gary Speed was it. Speed ultimately took his own life, and it was something that no one saw coming. It wasn't until a letter addressed to his wife, Louise, that the reason he decided to take his own life came to light.
Who Was Gary Speed
Gary Speed was a Welsh professional footballer and manager. [1] He played as a midfielder for clubs including Leeds United, Everton, Newcastle United, and Bolton Wanderers. He also earned 85 caps for the Wales national team and later managed the team from 2010 until he died in 2011.
Speed was widely regarded as one of the best Welsh footballers of his generation. He died at the age of 42.
Gary Speed Childhood
Born in Mancot, Flintshire in Wales to parents Roger and Carol, Gary Speed was an exceptional sportsman who excelled in soccer and cricket. He supported Everton Football Club as a child in his early days. When he left school, he was a trainee at Leeds United.
Having a rather disturbed childhood, a personal note was written when Speed was at Leeds United when he was just 17 years old. In the letter, he stated that he was depressed and wanted to go to sleep and never wake up.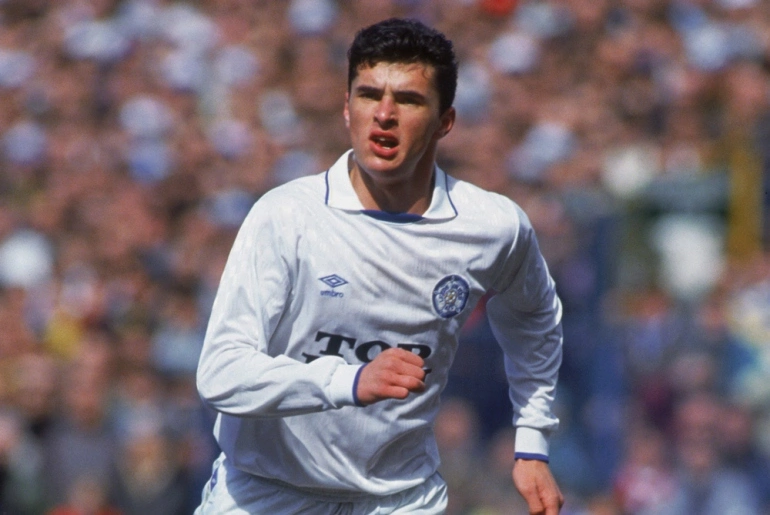 The Versatility Of Gary Speed
Speed was an extremely versatile player who could play in a host of different positions. He had a powerful header, superb tactical awareness, and his true value was his ability to not only create goals but score them too.
He was often captain during his playing days as teammates saw him as an inspirational figure who wanted to get the best out of everyone and demanded the best.
A professional both on the pitch and off it, Speed developed his training skills and looked after his body extremely well. He had a reputation as a supportive, friendly person and loved everyone around him. This led to the "nice guy" persona that made him a popular figure in the dressing room and the media.
Early Playing Days At Leeds United
Having impressed Howard Wilkinson who was the first-team manager at the time during a youth match for Leeds, Speed signed his professional contract in 1988. Making his first-team debut at just 19, he never looked back. During his early years at Leeds, Speedo would play in nine out of the ten outfield positions, this was despite him being heavily dominant on his left side.
He played a key part in Leeds United winning the Football League First Division in 1992 as he continued to excel. Out of 42 games, Speed played 41 and it was his versatility that was most impressive.
Speed was a part of a midfield that was the envy of the division with the likes of David Batty, Gordon Strachan, and Gary McAllister, which led to Eddie Gray, who was a former Leeds boss to state that it was one of, if not the best midfield line-ups of the modern era. That is some compliment.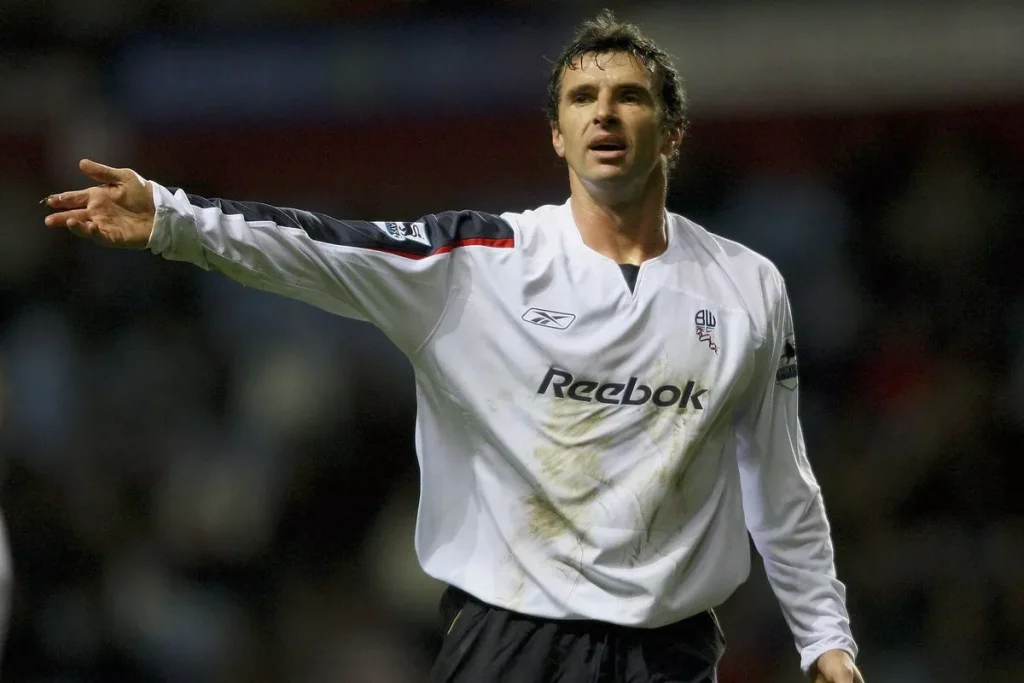 Champions League
Despite the star power around him, Speed continued to thrive. When Leeds qualified for the UEFA Champions League in 1992, in the first-round tie against German outfit VFB Stuttgart, Speed took matters into his own hands in the second leg.
After being defeated 3-0 in the first-leg, he single-handedly pushed Leeds to a 4-1 win, including a superb volley on his left foot. Speed would describe it post-career; it was the best goal he had ever scored.
That season, Gary Speed was selected in the PFA Team of the Year. [2] From 1988 through to 1996, he played 312 games for Leeds United, scoring 57 goals in the process before his dream move materialized.
During this time, he was a pivotal member of the Wales National Team. He was a part of the Wales squad for 14 years between 1990 and 2004, winning 85 caps and scoring seven goals.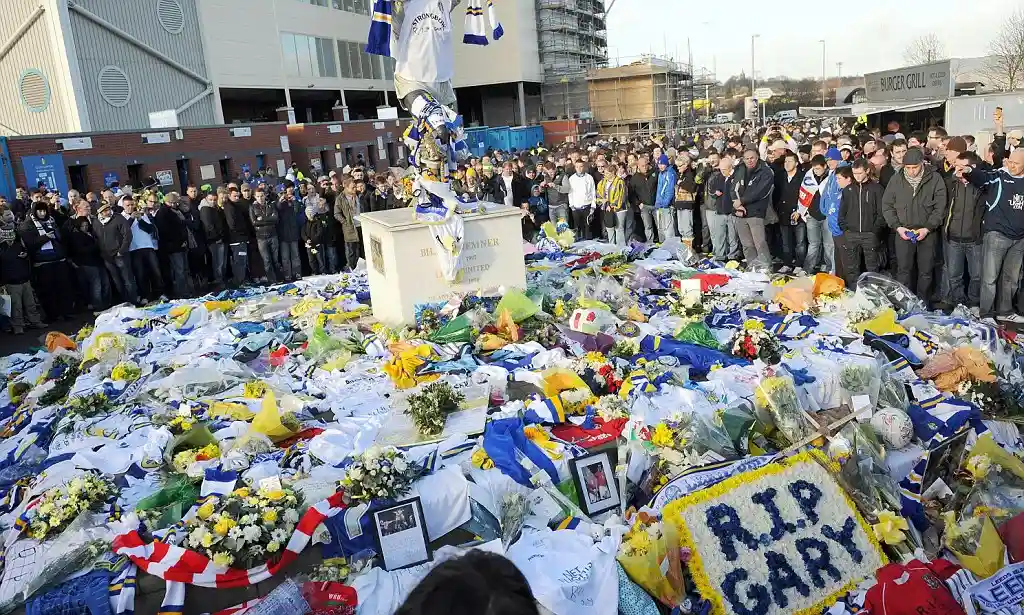 Childhood Dream Comes True
As a boyhood Everton fan, Speed got his dream move in 1996, signing with the Toffees in a £3.5 million deal. In his first year at Goodison Park, Speed scored the only hat-trick of his career in a 7-1 thrashing of Southampton. He finished the season as Everton's joint top-scorer alongside Duncan Ferguson.
To put his talents into perspective, Speed won Everton's Player of the Year award in his debut season as his career went from strength to strength. He was named captain the following year, however that is when it all went downhill. Problems with new manager Howard Kendall, he would be sold that year to Newcastle United for £5.5 million.
The Welsh midfielder would spend six years at Newcastle United between 1998 and 2004, making 213 appearances and scoring 29 goals. At the end of the 2004 season, he moved again to Bolton Wanderers on a two-year deal. It came as a real shock to Newcastle United manager Bobby Robson as Speed had not planned to leave. The directors wanted to sign Nicky Butt and had to make way.
Now nicknamed Captain Marvel, he would make 121 appearances for Bolton Wanderers between 2004 and 2008, scoring 14 goals. In January 2008, Speed was loaned out to Sheffield United. He would spend two years with the Blades, making 37 appearances. He took his first steps in becoming a manager after a back injury halted his playing career.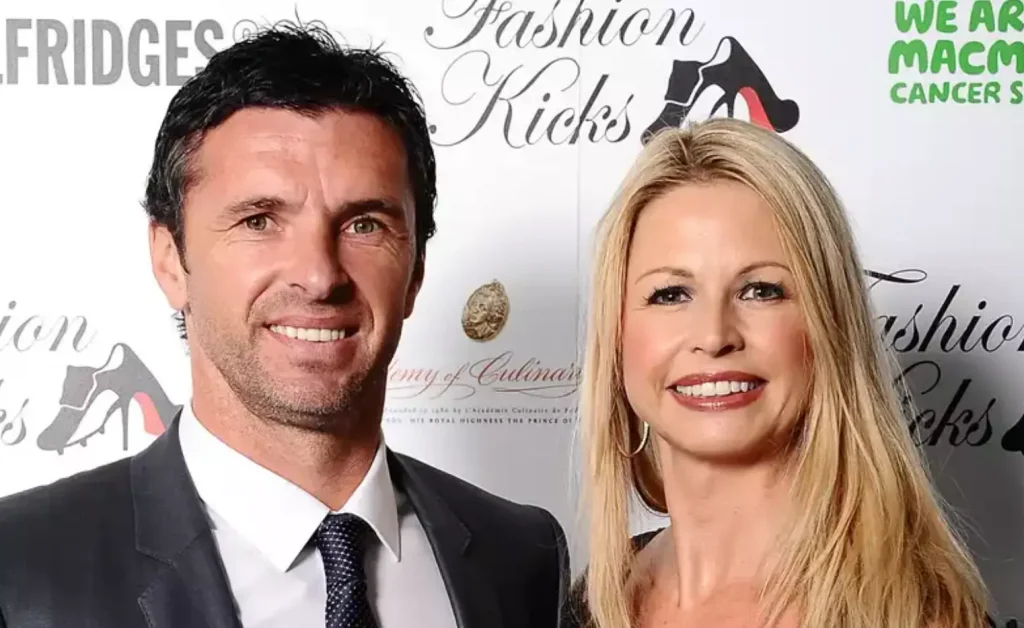 Gary Speed Managerial Experience
Gary Speed retired playing at 41 and was kept on by Sheffield United as a coach.
Speed would then manage his national team, Wales, in 2011 with his first match against the Republic of Ireland. Wales lost 3-0. For a Euro 2012 qualifier, Speed named then-Arsenal midfielder Aaron Ramsey as the captain, making him the youngest ever for the nation.
His time with Wales was up and down. Having been at the country's lowest-ever ranking at 117th in August 2011, Speed made remarkable strides with the team, and by October, Wales had moved up to 45th in the FIFA rankings and was awarded the "Best Movers'. His final match was a friendly win against Norway.
His Death
Speed appeared as a guest on BBC's Football Focus program on 26 November 2011. They said he was in good shape. Speed chatted with various other pundits after the program ended at 1 pm. Afterwards, he watched Newcastle United play Manchester United at Old Trafford with former teammate Alan Shearer.
When the game ended, Speed returned home to Huntington, Cheshire.
Gary Speed's widow Louise found his body hanging in the garage of his home the next morning, just before 7 am. She called an ambulance. He was pronounced dead. It wasn't considered suspicious.
While the facts were not completely established, it was reported that Gary had committed suicide. Several hours later, the Football Association of Wales announced the death of the Wales manager.
Gary Speed's wife shared her feelings on the eve of the tragedy's 10th anniversary. The loss of her husband was like being "in the worst nightmare possible" for Louise Speed, and she found the month of November particularly challenging.
Initially, Louise Speed felt angry towards her husband for walking away from her and particularly his boys. Since Gary Speed's death, she has been trying to forgive Gary.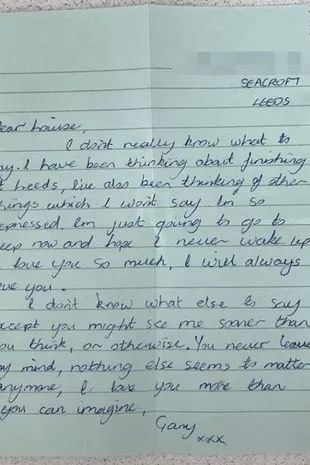 Why Did Gary Speed Commit Suicide
The reason for Gary Speed's suicide is not publicly known. Suicide is a complex issue caused by various factors, including mental health issues, stress, and personal problems.
It is important to remember that suicide is preventable, and if you or someone you know is experiencing suicidal thoughts, help is available. In the UK, the Samaritans can be contacted at 116 123. in the USA, you can call Suicide & Crisis Lifeline on 988, and they will connect you to a local crisis center.
Gary Speed's Facts And Figures
Full Name: Gary Andrew Speed
Birthdate: 08/09/1969
Birthplace: Mascot, Wales
Club Career:
Leeds United 1988–96
Everton 1996–98
Newcastle United 1998–04
Bolton Wanderers 2004–08
Sheffield United 2008–10
Total: 677 Total Appearances, 104 Goals
Club Honors:
Leeds United
1989–90: Football League Second Division Champions
1991–92: Football League First Division Champions
1992: FA Charity Shield
National Team Career:
Total: 85 Total Appearances, 7 Goals
Management Career:
Sheffield United 2010
Wales Senior Team 2010-11
Personal Honors:
1992–93 Premier League PFA Team of the Year [3]
References:
[1] and [2]: https://en.wikipedia.org/wiki/Gary_Speed
[3]: https://gossipgist.com/gary-speed
Images:
https://www.telegraph.co.uk/sport/football/8922470/What-Gary-Speed-meant-to-fans-of-the-clubs-he-played-for-and-why-he-will-be-remembered-as-a-legend.html
Stu Forster/Getty Images
https://www.dailymail.co.uk/sport/football/article-2069511/Gary-Speed-Leeds-remembers-player.html
Ian West/PA Wire