Due to his longevity and consistency, Gigi Buffon is widely regarded as one of the greatest goalkeepers of all time. He is still going strong at 44 years of age. (He will be 45 years old on January 28, 2023)
His illustrious 26-year career has seen him lift a World Cup and amass an impressive collection of numerous league titles. Had it not been for a Cameroonian goalkeeper, Gianluigi  Buffon might have never reached such dizzying heights.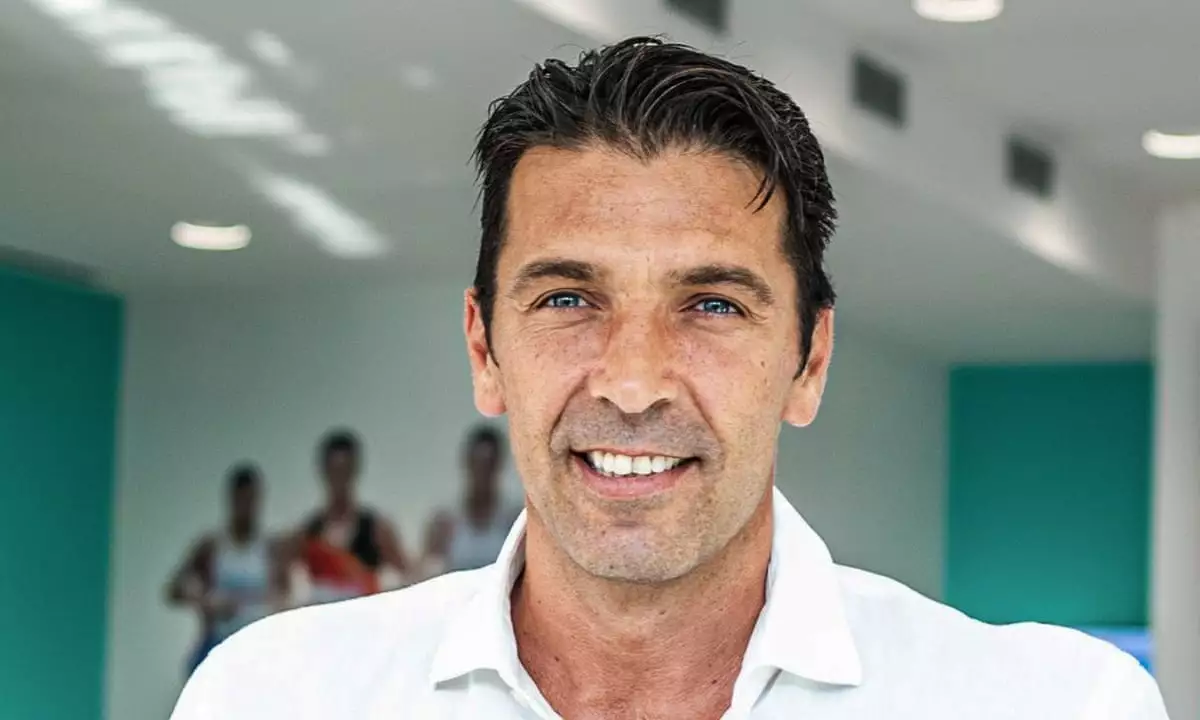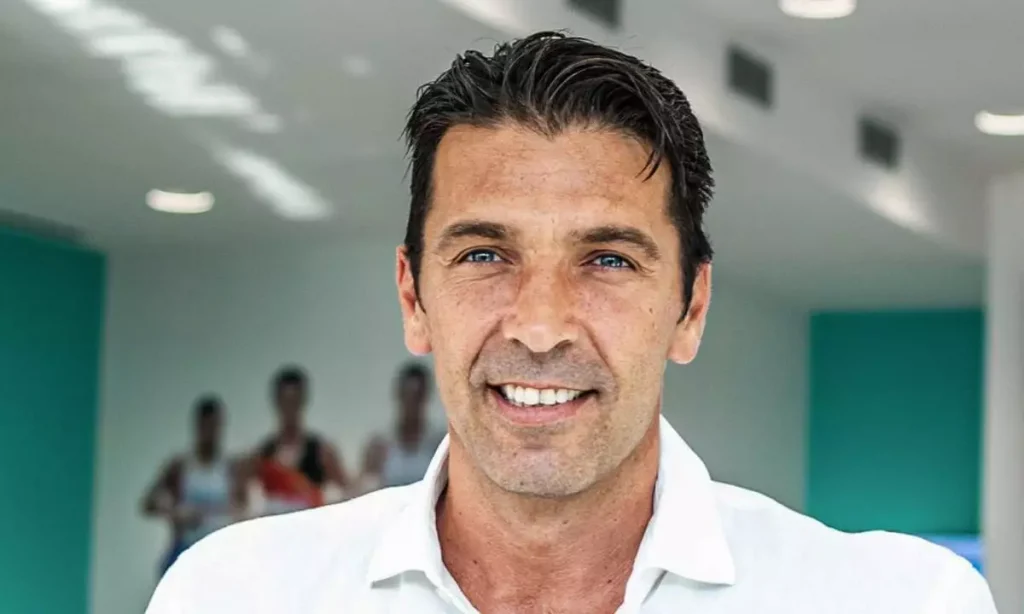 Gigi Buffon Was Destined For Success
From an early age, it was evident that the boy from Carrara, Tuscany, would achieve international greatness. Born into a family obsessed with sports, young Buffon soon found himself running around on the football pitch. His physique and technical ability made Gianluigi Buffon an ideal midfield enforcer, and word quickly spread that Gigi's club, Perticata, had an exceptional talent on their hands. Parma was his boyhood club when growing up.
Change Of Heart
Soon, bigger clubs came calling, and even the mighty Inter Milan got wind of Buffon's development, but Gigi wasn't interested in being a midfielder anymore. Instead, he wanted to be a goalkeeper.
After watching the exploits of Thomas N'Kono in 1987, when his Espanyol side dumped Milan out of the UEFA Cup, Buffon became enamored with the goalkeeping position. Then, during the memorable Italia '90 World Cup, Gigi's newfound love turned into an obsession.
Thomas N'Kono impressed between the soccer goal posts as the Indomitable Lions of Cameroon reached the quarterfinals, only to be controversially knocked out by England. Gigi Buffon was glued to the TV every time N'Kono and his teammates took to the soccer field, and the Italian goalie wanted to emulate his idol.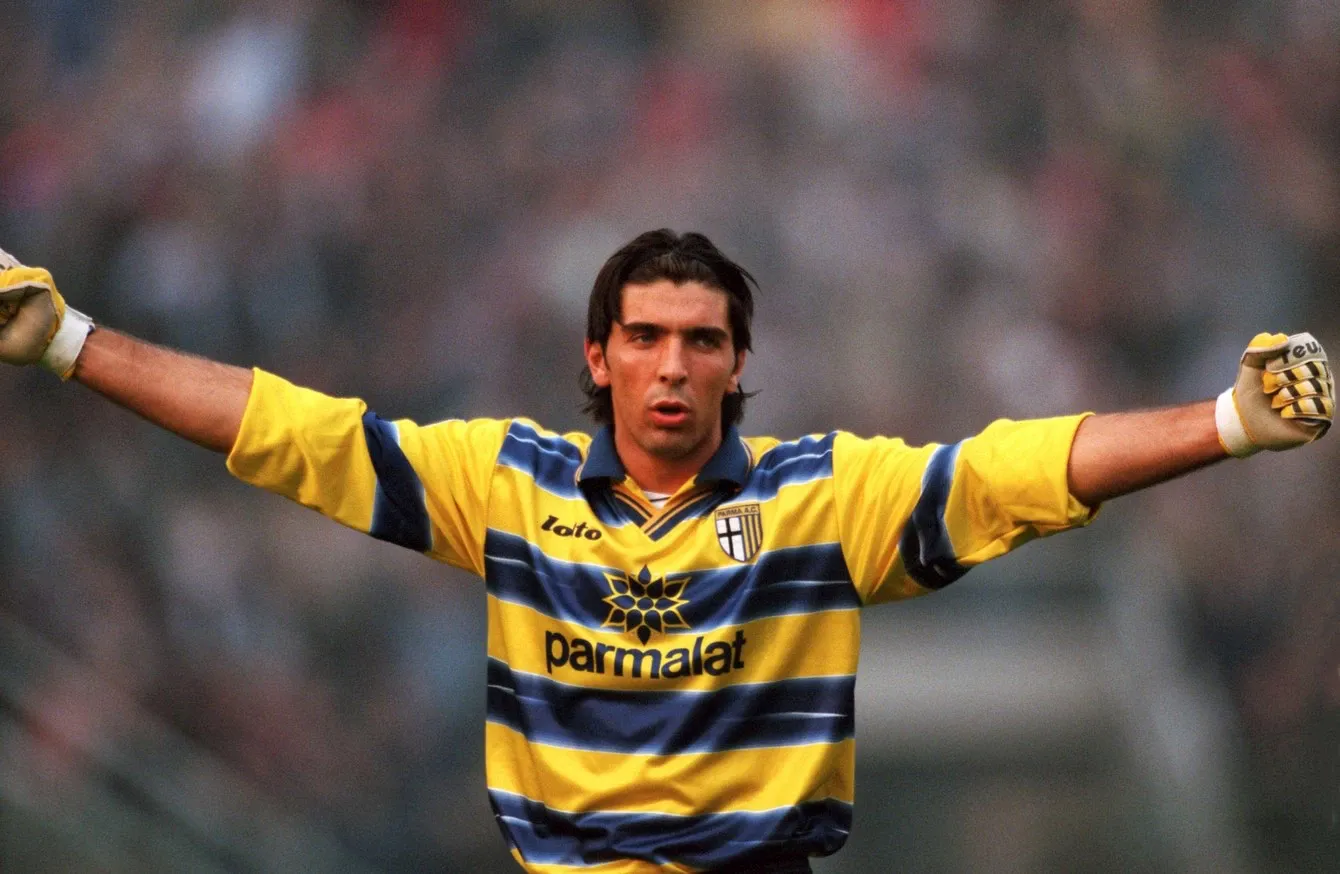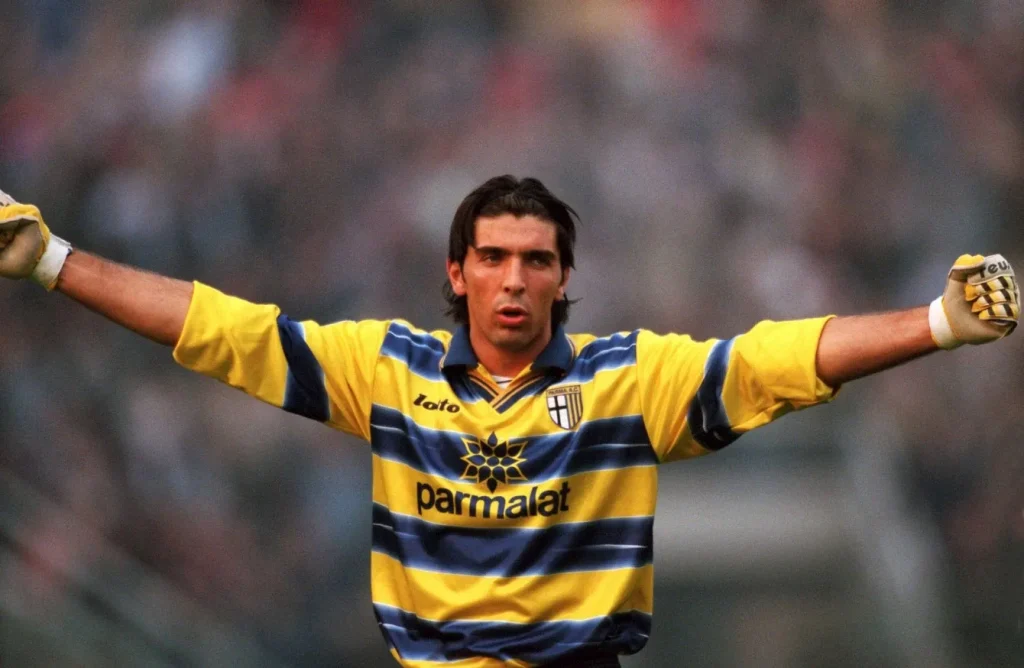 The Breakthrough
It wasn't an easy transition for Gianluigi Buffon, especially since all his admirers wanted Gigi the midfielder, and not Gigi, the goalkeeper. However, he soon found a new home at Bonascola. Thanks to his natural talent and work ethic, Gigi Buffon quickly adapted to his new position and, after less than a year, joined the system of Serie A side Parma team at just 13. to start his youth career.
After four years of learning and developing at the Maria Luigia boarding school at Parma, Gigi was thrust into the spotlight. On November 19, 1995, at the tender age of 17, Gianluigi Buffon made his professional debut against Fabio Capello's imperious AC Milan.
Promising Young Goalkeeper
In no time at all, he gained a reputation as one of Italy's most promising young goalkeepers. He was incredible. Not fazed one bit, Gigi Buffon made saves on Ballon d'Or winners Roberto Baggio and George Weah, keeping a clean sheet and earning the nickname "Superman" in the process.
Gianluigi Buffon's second full Serie A season, 1996–97, saw him take the starting Parma goalkeeper's position ahead of Luca Bucci and Alessandro Nesta. His first European trophy was the UEFA Cup, which he won against Marseille 3–0 in 1998-89. On 3rd July 2001, Juventus FC paid Parma a world-record fee of €51,645,690 for the goalkeeper.
Since his debut, Gigi's career has gone from strength to strength, and in 2001 he left boyhood club Parma to sign for Juventus. The rest, as they say, is history.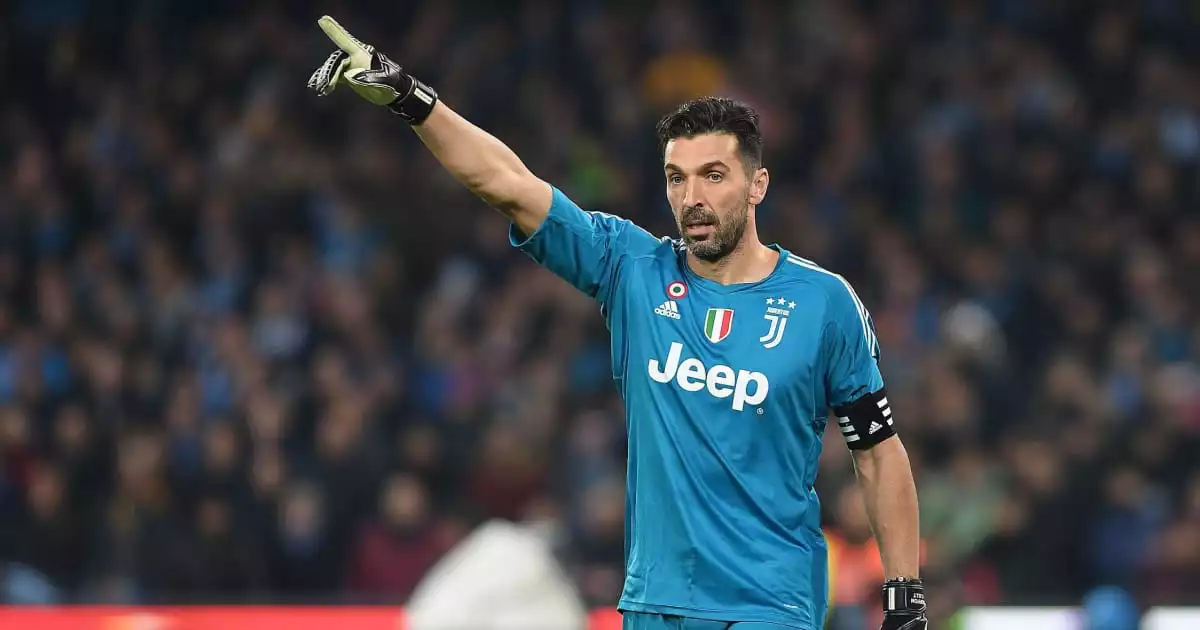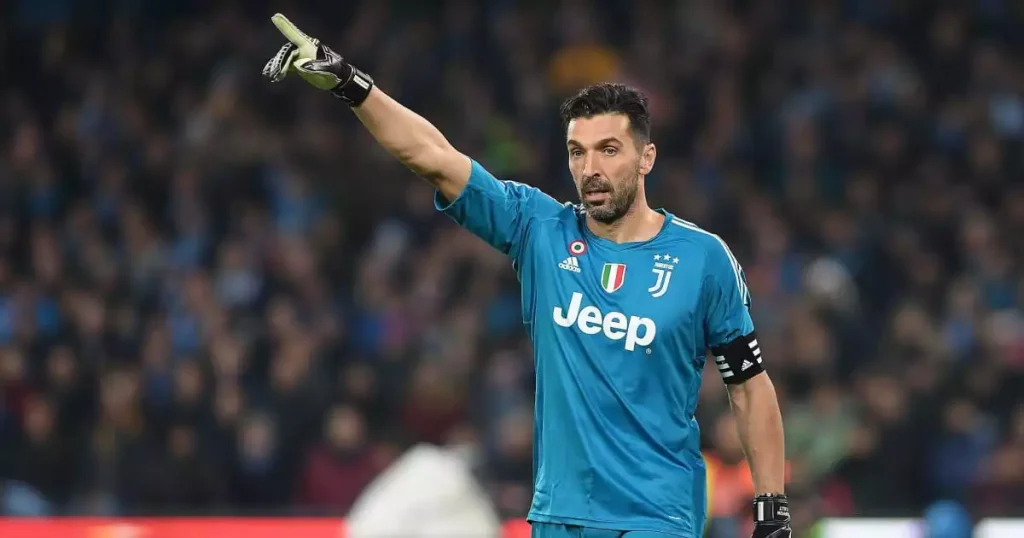 Gigi Buffon Juventus Success
Gigi Buffon made his Juventus debut against Venezia on 26 August 2001, keeping a clean sheet in a 4–0 win.
Juventus FC won the league and the Supercoppa Italiana in the 2001-02 and 2002-03 seasons, bringing instant success to their goalkeeper. However, after a 0–0 draw, he lost a penalty shootout to Milan in the 2003 Champions League Final.
It was alleged that Gianluigi Buffon participated in illegal betting on Serie A matches. Despite this, Gigi Buffon cooperated with the Turin magistrates by interrogating himself. Although he admitted to placing bets on sporting events (until late 2005, when regulations prohibited it), he continued to deny placing wagers on Italian league football matches.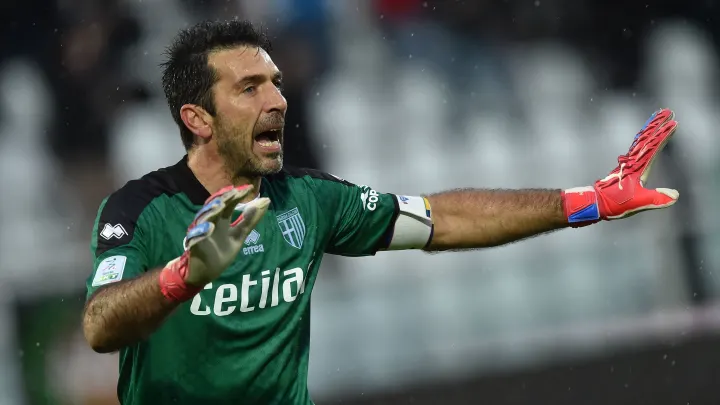 Calciopoli Scandal
In the wake of the Calciopoli scandal, Juventus' two most recent Serie A titles were stripped, and the team was relegated to Serie B and penalized with a points deduction. Gigi Buffon was rumored to be on the transfer market. Because of this decision to remain with Juventus, despite the team's relegation, the soccer goalie became extremely popular among the Juventus FC fans.
By 2008-09, Juventus was back in Serie A and finished third. But, unfortunately, injury-plagued him the next few years, causing him to miss large chunks of the season. Juventus was again a dominant force in Serie A under manager Antonio Conte, former midfielder of Juventus FC.
Gianluigi Buffon regained his form during the 2011-12 season. He made many notable saves during the season. The Italian goalkeeper won seven consecutive Serie A titles, five Coppa Italia titles, and four Supercoppa Italiana titles. At Juventus, he finished as runner-up twice more in the Champions League.
Gigi Buffon spent one season at Paris Saint-Germain before returning to Juventus for another three seasons. Once again, in 2020, Buffon played an integral part in the Serie A Championship.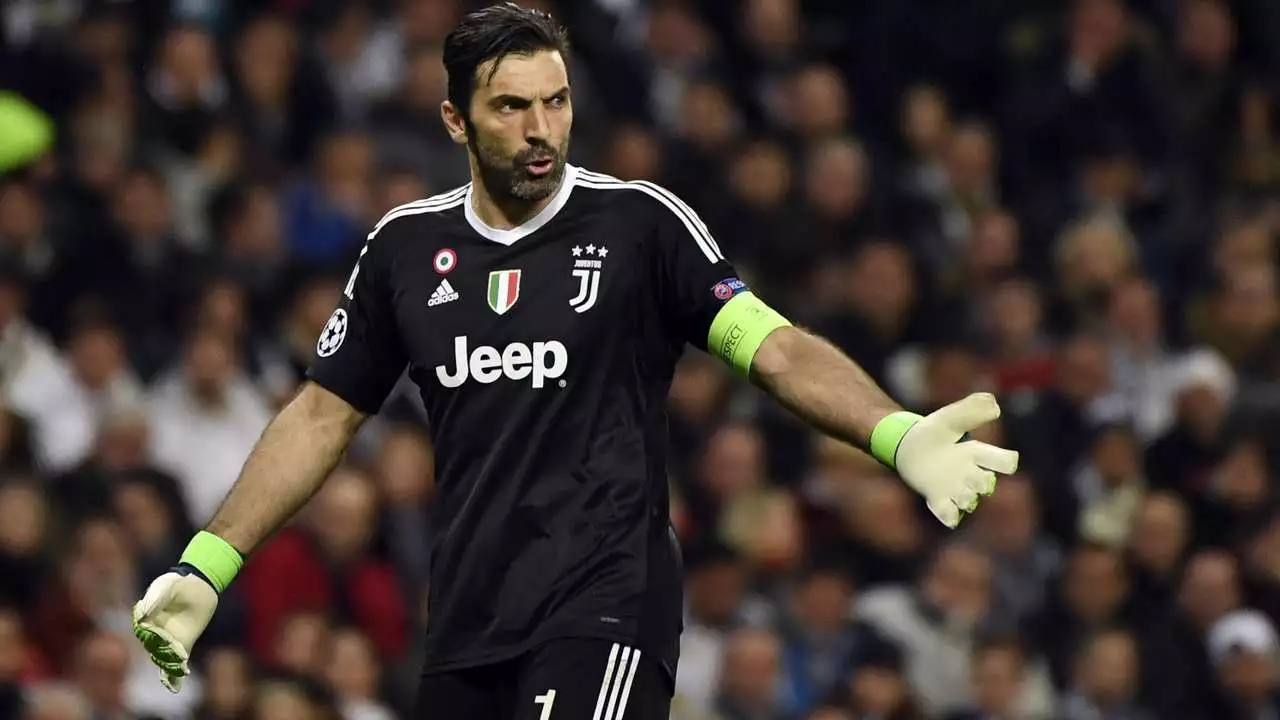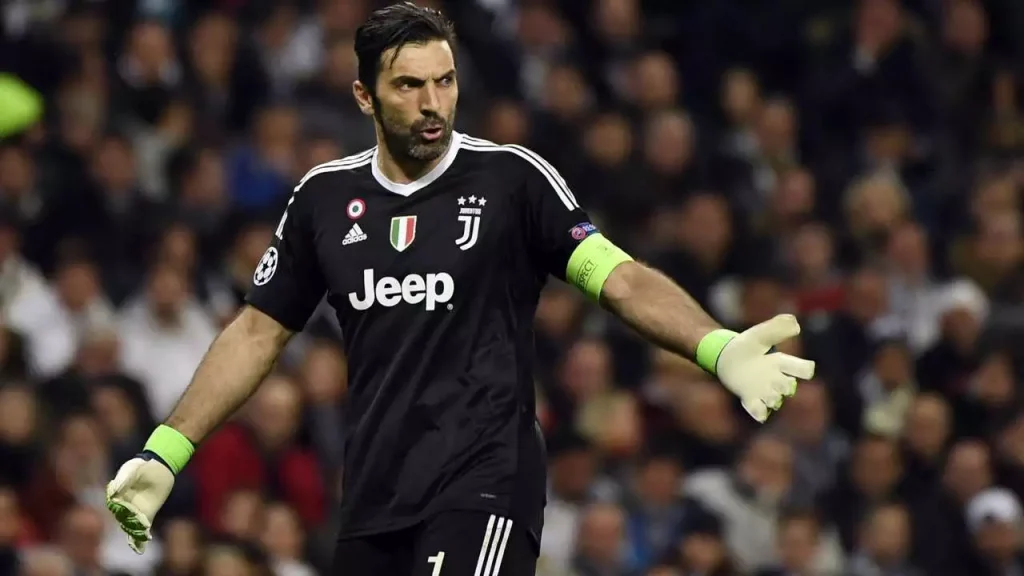 Return To Boyhood Club Parma
The newly-relegated Parma (His original professional club) announced Gigi Buffon's return in June 2021. Gianluigi Buffon made his Parma debut on 20 August 2021, conceding a late equalizer against Frosinone in a 2–2 away draw. Gianluigi Buffon's total career includes a total of 948 competitive games and 729 league matches by the end of 2021.
Gigi Buffon became the first goalkeeper to keep 500 clean sheets in soccer history in February 2022. With Juventus, he kept 322 clean sheets, 92 with Parma, 9 with PSG, and 77 with the Italy National Team.
After a successful Serie B season playing 26 matches and keeping 8 clean sheets, second tier Parma announced that captain Buffon had extended his contract until 2024, which will keep him playing until he turns 46. "I could retire at 55," one of the Italian's greatest goalkeepers joked when asked about calling it quits on his playing career.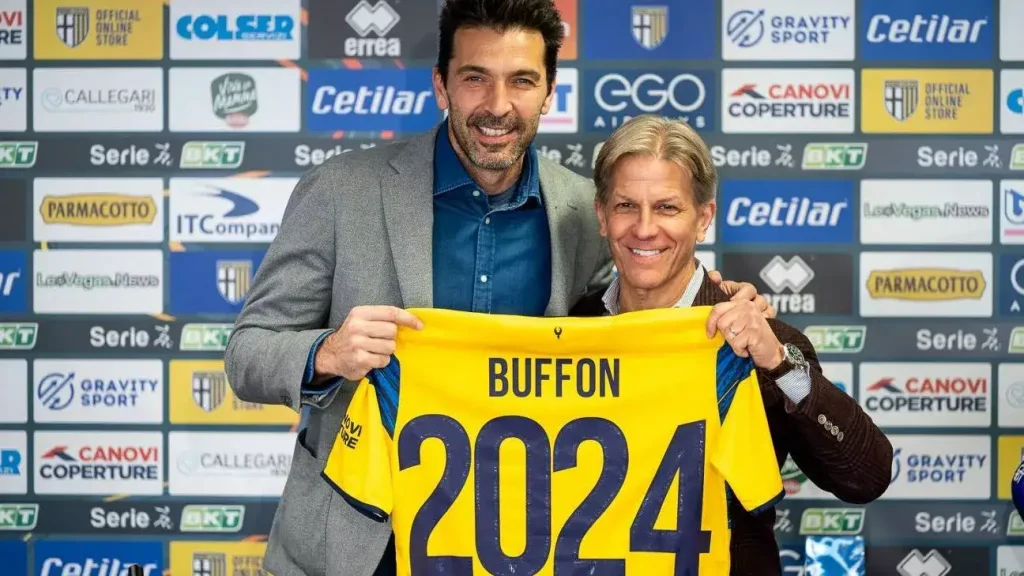 Italy National Team
The Italian goalkeeper has represented Italy in every age group from under-16 to under-23 and on the Olympic team. In addition, he led Italy to the 1996 Under-21 European Championship.
In October 1997, he was 19 years and nine months old when he earned his first cap for Italy in international football. Gianluigi Buffon holds the record for most caps for the Italy national team, with 176. In addition to the most appearances for Italy as captain, Gianluigi Buffon also holds the record for most appearances as captain after inheriting the armband in 2010 until he retired in 2018.
Buffon was selected for five World Cups in 1998, 2002, 2006, 2010, and 2014. Under his former Juventus FC coach Marcello Lippi, he was the first choice goalkeeper as Italy won the 2006 World Cup. With a clean sheet in five of his seven matches during the 2006 World Cup finals, Gigi Buffon set a World Cup record. He was chosen in the World Cup Team of the Tournament and received the Yashin Award as the best goalkeeper.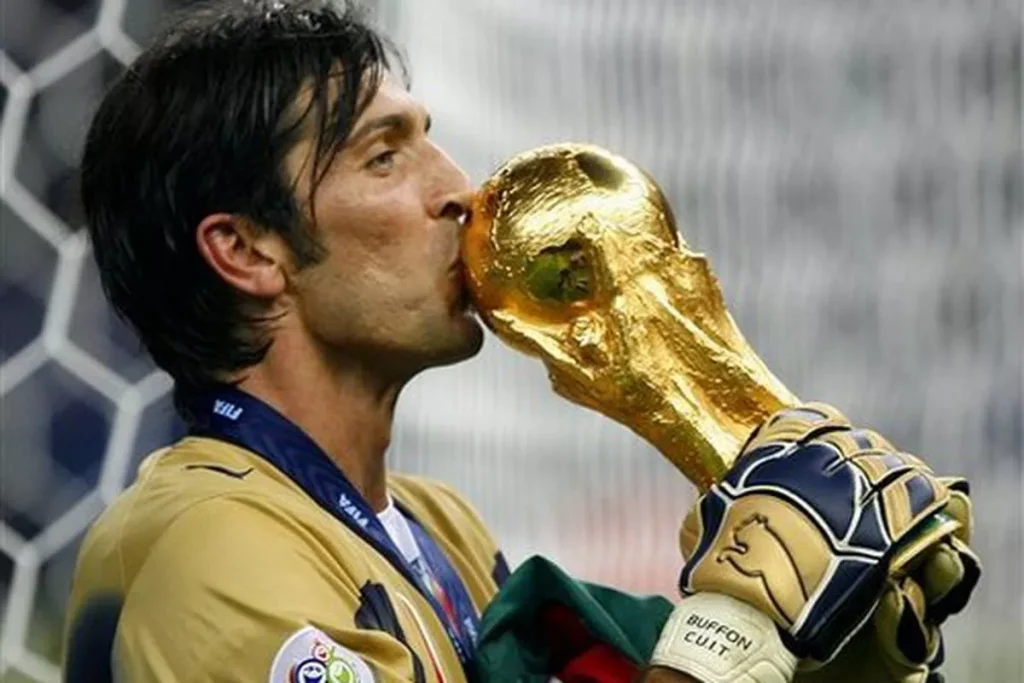 Gianluigi Buffon Clubs And Honors
Full Name: Gianluigi Buffon
Birthdate: 28/01/1978
Birthplace: Carrara, Italy
Playing Career:
Parma 1995–2001
Juventus 2001–2018
Paris Saint-Germain 2018–2019
Juventus 2019–2021
Parma 2021-current
International Career:
Italy 1997–2018 (176 appearances)
Playing Honors:
Parma
1998–99: Coppa Italia
1999: Supercoppa Italiana
1998–99: UEFA Cup winners
Juventus
2001–02, 2002–03, 2011–12, 2012–13, 2013–14, 2014–15, 2015–16, 2016–17, 2017–18, and 2019–20: Serie A Champions
2002, 2003, 2012, 2013, 2015, and 2020: Supercoppa Italiana
2006–07: Serie B Champions
2014–15, 2015–16, 2016–17, 2017–18, and 2020–21: Coppa Italia
Paris Saint-Germain
2018–19: Ligue 1 Champions
2018: Trophée des Champions
Italy U21
1996: UEFA European Under-21 Championship Winners
Italy Senior National Team
2006: FIFA World Cup Winner
Individual Honors:
1999, 2001, 2002, 2003, 2005, 2006, 2008, 2012, 2014, 2015, 2016, and 2017: Serie A Goalkeeper of the Year Award
2002–03: UEFA Club Goalkeeper of the Year and UEFA Club Footballer of the Year
2003, 2004, 2006, 2016, and 2017: UEFA Team of the Year
2006: FIFA World Cup Yashin Award and FIFA World Cup All-Star Team
2006: Ballon d'Or Runners Up
Current Records That Gigi Buffon Holds
657 appearances in Serie A matches
Most Serie A appearances for Juventus – 489
Italian player with the most club appearances – 956
Italy player with the most national team appearances – 176
Captain of Italy's senior national team for the most number of appearances – 80
The most clean sheets in a single World Cup – five at the 2006 World Cup
21 clean sheets in a single season of the Serie A in 2011-2012 and 2015-2016
One of only four people to have participated in five World Cups – 1998, 2002, 2006, 2010 and 2014
The player with the most Serie A titles – 10
Images:
www.football-espana.net/2022/09/29/gianluigi-buffon-names-two-la-liga-goalkeepers-in-his-top-five-in-the-world (main image)
Alberto Gandolfo / Pacific
www.twitter.com/squawka/status/799913860920705024
www.90min.com/in/posts/5903594-gianluigi-buffon-not-ruling-out-playing-for-italy-at-euro-2020
Getty Images
Francisco Seco / AP
www.football-italia.net/buffon-never-feels-the-weight-of-age-as-he-renews-contract-with-parma/
Eddy Lemaistre / Getty Images