Managerial success is measured in silverware, but rarely do we consider the long-term influence of a coach on their players and peers. Marcelo Bielsa can't boast a lavish trophy cabinet, but what he does enjoy is the acclaim of some of the greatest managers of the modern era.
El Loco – The Madman
Influenced by the pragmatic Carlos Bilardo and the expressive César Luis Menotti, Bielsa adopted the best qualities of their contrasting philosophies and tactics. Marcelo Bielsa molded them into a distinctive style of his own. He took the repetitive training drills and meticulous opposition research from Bilardo and married them with a love of attacking soccer and the entertaining modus operandi of Menotti's sides.
Combine those ideas with an immense adoration of Total Football's fluidity and the intense pressing of Ajax teams from the 1970s, as well as Óscar Tabárez's focus on youth and quick transitions, and you get one of the most significant soccer philosophies of all time. Bielsa was a revolutionary, earning him the nickname El Loco – The Madman.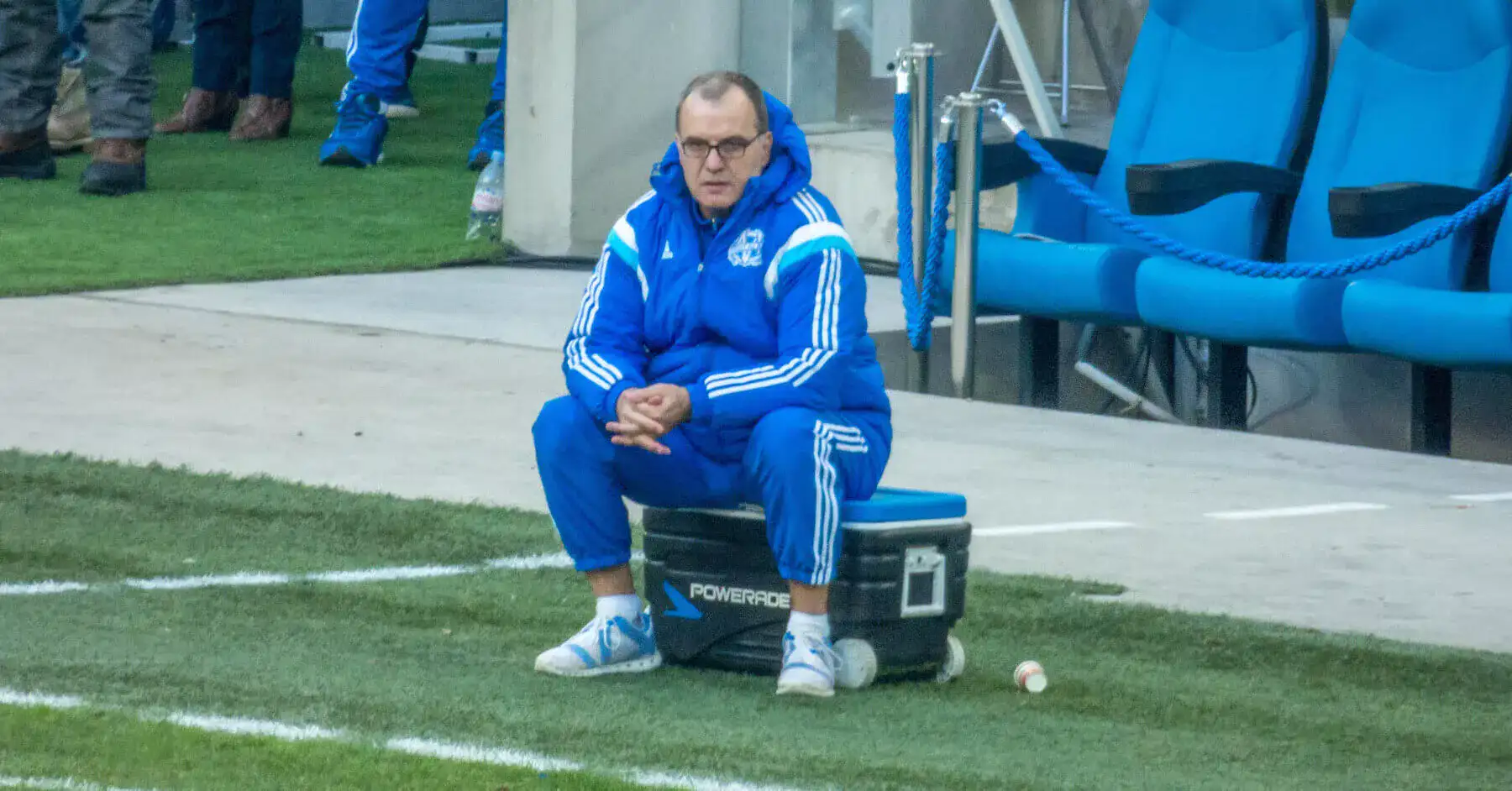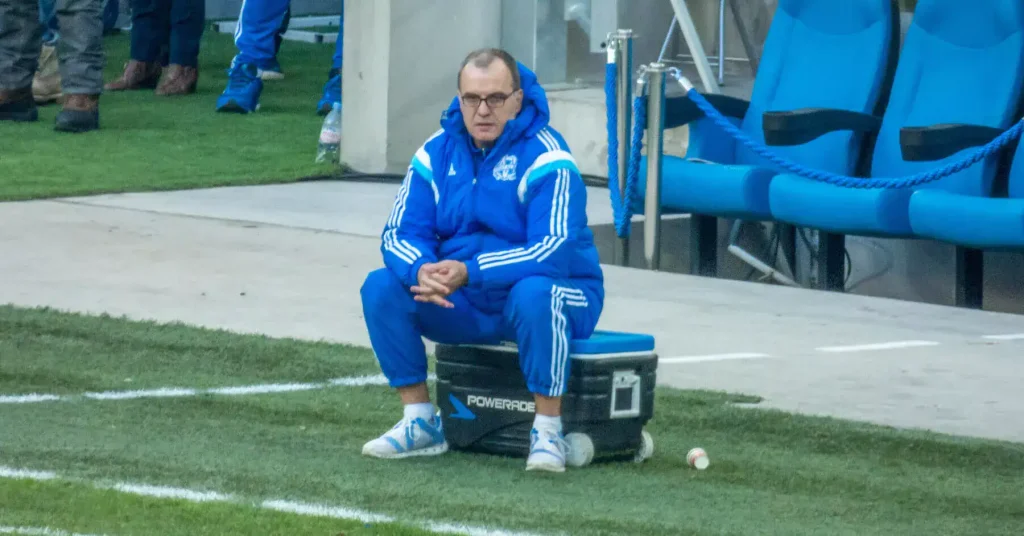 The Student Becomes The Teacher
Marcelo Bielsa's teams rely heavily on fitness and discipline. His manic press and quick transitions ask a lot of his players. He likes to play vertically with a lot of fluidity and positional flexibility; dependable passing from deep and the movement of midfielders and outside backs help create overloads and overwhelm the opposition.
The four pillars of Bielsa's philosophy – permanent concentration, movement, rotation, and repenitización (a kind of improvisation) – have inspired the most prominent minds in football today. Diego Simeone, Mauricio Pochettino, and Tata Martino played under the 66-year-old and were profoundly influenced by their former coach.
But, of course, one of his biggest admirers is Pep Guardiola. They met up after the Spaniard retired in 2006 to pontificate about the game and discuss tactics. Zinedine Zidane and countless professional soccer players idolize the Argentine.
Marcelo Bielsa Hardships
Throughout his illustrious career, Bielsa has experienced his fair share of suffering. His Argentina side crashed out in the group stages of the 2002 Soccer World Cup, despite entering the tournament as one of the favorites. He wept uncontrollably in the locker room afterward and had to step away from football for three months.
In 2016, he lasted just two days at Lazio before terminating his contract. At Lille, he ousted numerous senior members of the squad, ultimately leading to his sacking.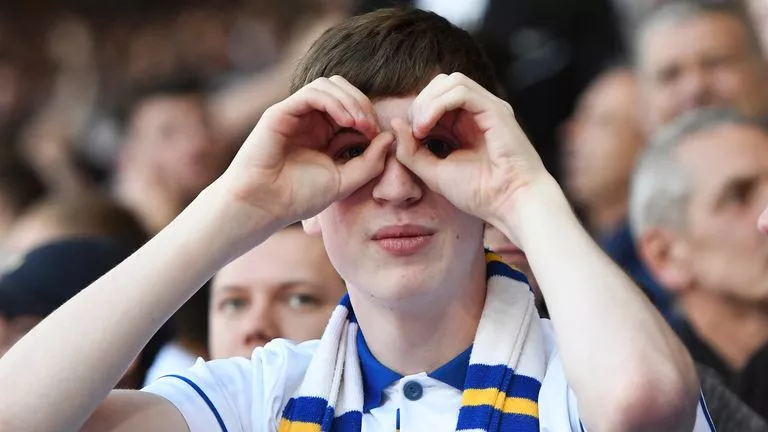 Leeds Boss Marcelo Bielsa Restoring Former Glory
After his unsuccessful stint in France, Bielsa ventured into English football for the first time in his career. Leeds United had gone through eleven managers in the 2010s before he arrived in 2018. It's fair to say he has made an impact. He has revitalized a fallen giant and has brought passion back to Elland Road.
In typical Bielsa fashion, it hasn't been without controversy, though. In 2019, Leeds manager Marcelo Bielsa told his team to let Aston Villa score uncontested after Leeds took advantage of an injury; and of course, who could forget Spygate.
Marcelo Bielsa has returned Leeds to the Premier League for the first time in 16 years. Something countless others before him failed to do. It's a testament to what an incredible manager he is and how much he loves football regardless of the challenge he faces.
In February 2022, the premier league club Leeds United sacked the former Argentina national manager after a consecutive run of losses.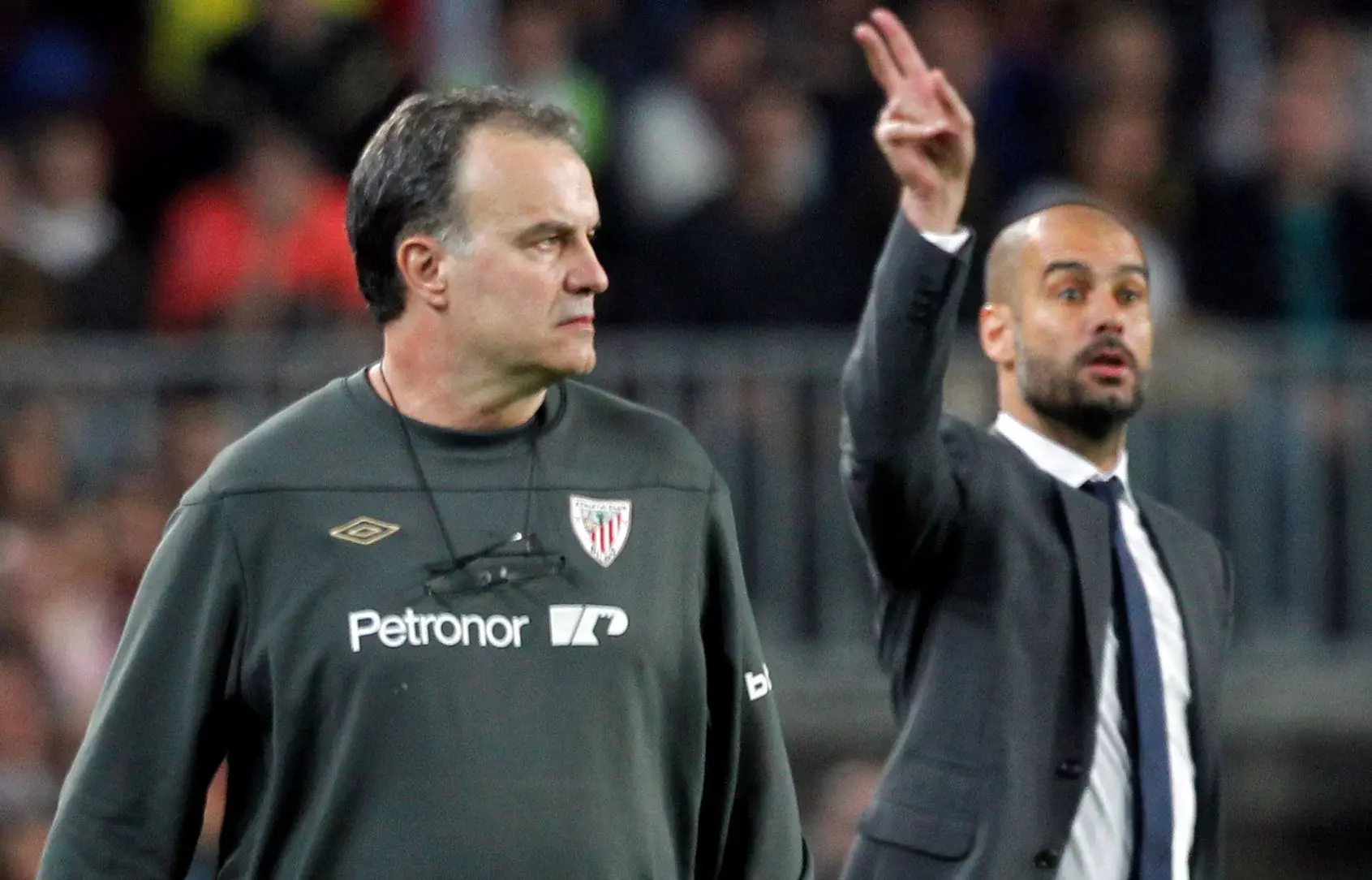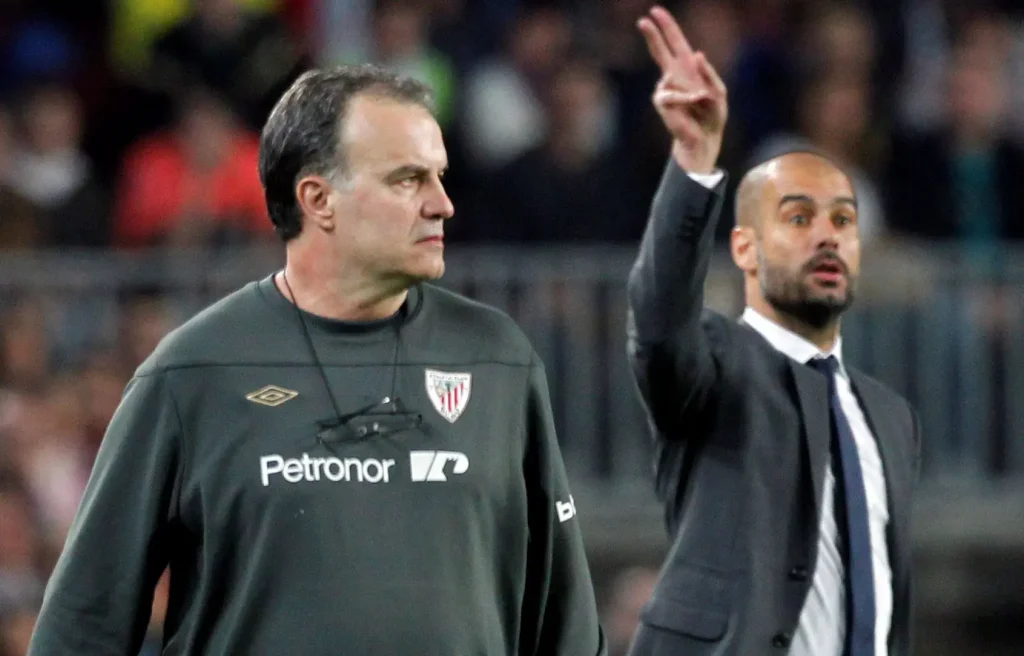 Marcelo Bielsa Football Timeline
1. Marcelo Alberto Bielsa Caldera was born in Rosario, Argentina, on 21st July 1955.
2. At Newell's Old Boys, where Marcelo grew up playing defense, he made the step to the first team, which featured future world cup champions Américo Gallego and Ricardo Giusti. During the 1977/78 season, he played 25 games for the club, before going on to represent Argentina and Instituto.
3. Jose Yudica was replaced as the first-team coach of Newell's Old Boys by Marcelo in 1990. With Mauricio Pochettino, Gerardo Martino, and Eduardo Berizzo on his team, he led Newell's to two league titles in two years and took them to the 1992 Copa Libertadores Final where they just missed out on penalties.
4. The Argentinian club renamed the stadium El Coloso del Parque into 'Estadio Marcelo Bielsa' after Marcelo's success at the club. "This is a gesture to a person who did so much for the club and today carries its name around the world with pride," said the club secretary
5. Marcelo was Argentina's national manager in 1998 after winning a third championship with Valez Sarsfield.
6. Bielsa's Argentina qualified for the 2002 World Cup, with 13 wins and one loss, with a team that included Gabriel Batistuta, Diego Simeone, Juan Veron, Javier Zanetti, and Hernan Crespo.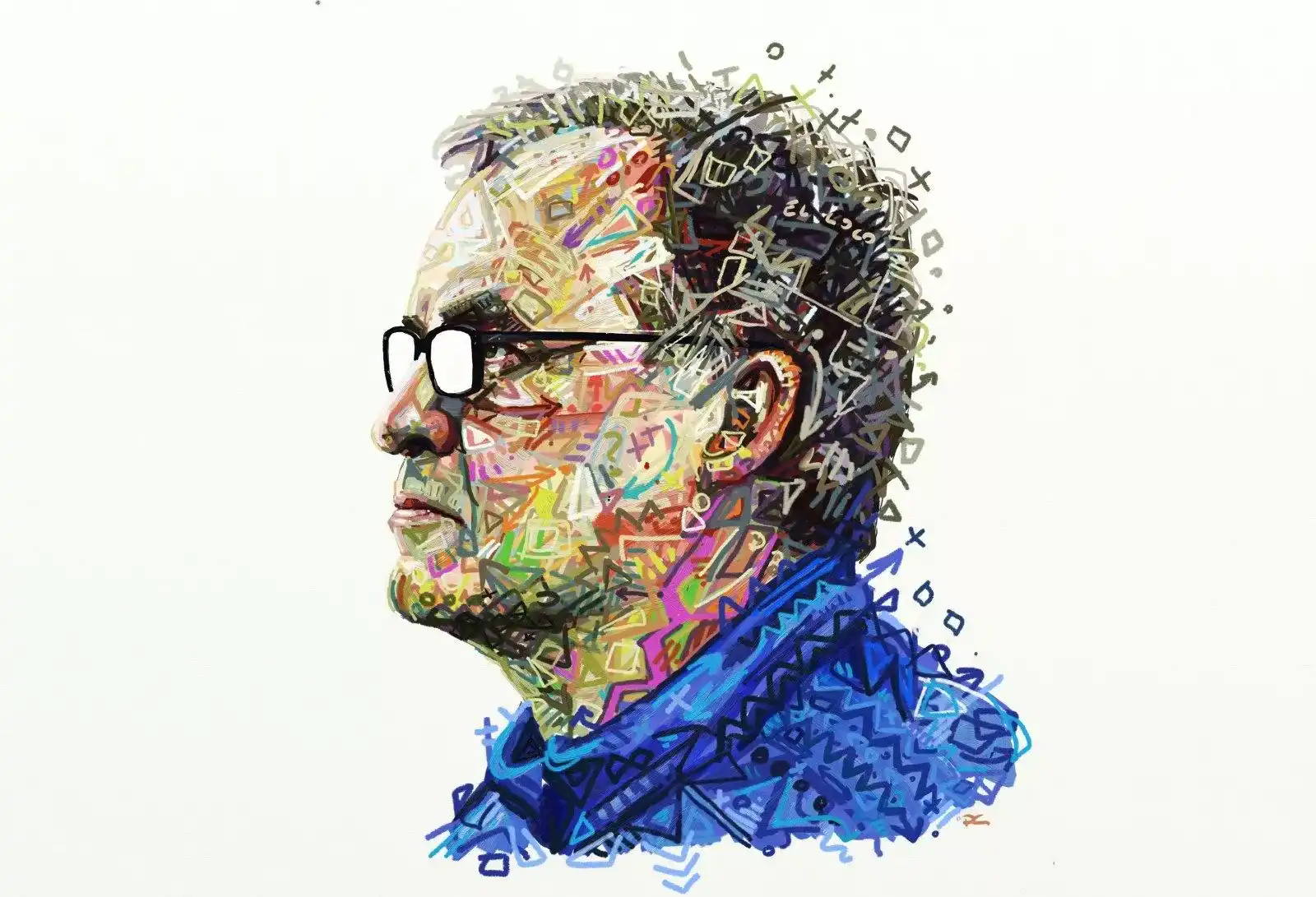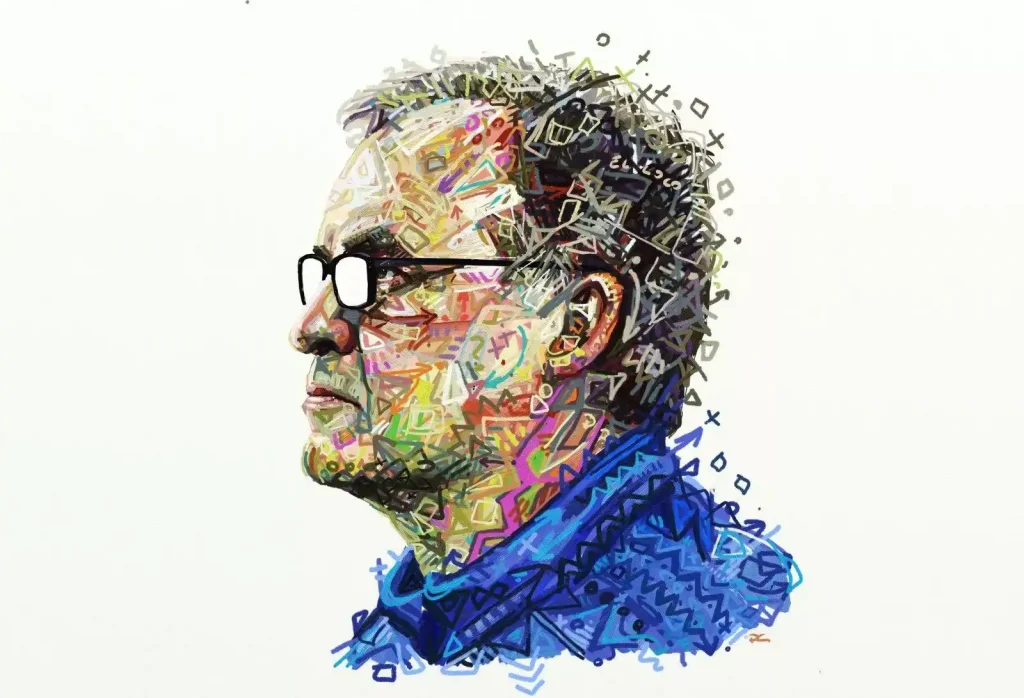 7. A month later, Carlos Tevez's 18th-minute goal secured Argentina's first Olympic Gold with a 1-0 victory over Paraguay in Athens after Marcelo led Argentina to a Copa America Final against Brazil.
8. Marcelo took up his second national post in August 2007, tasked with transforming the Chile national team. Bielsa's Chile qualified for the 2010 World Cup following historic wins against Argentina, Paraguay, and Peru.
9. Marcelo's performance in Chile's 2010 World Cup team, featuring Claudio Bravo, Arturo Vidal, and Alexis Sanchez, helped cement his legacy.  He resigned in 2011 due to politics with the Chilean Football Board.
10. After a successful spell with Chile, Marcelo turned his attention to becoming a hit in Spain, taking over as coach of Athletic Bilbao. The club reached the 2011/12 Europa League Final in his first season there, beating Paris St. Germain, Manchester United, and Sporting Lisbon en route to the final.
11. Aside from the Europa League Final, Marcelo led Athletic Bilbao to the Copa Del Rey Final.
12. A second season at Bilbao was followed by Marcelo's appointment as Head Coach at Olympique de Marseille, leading them to a 4th-place finish in Ligue 1.
13. Marcelo Bielsa became Leeds United's first manager born outside Europe, after a brief stint in Serie A with Lazio and French Ligue 1 side Lille prior to his arrival.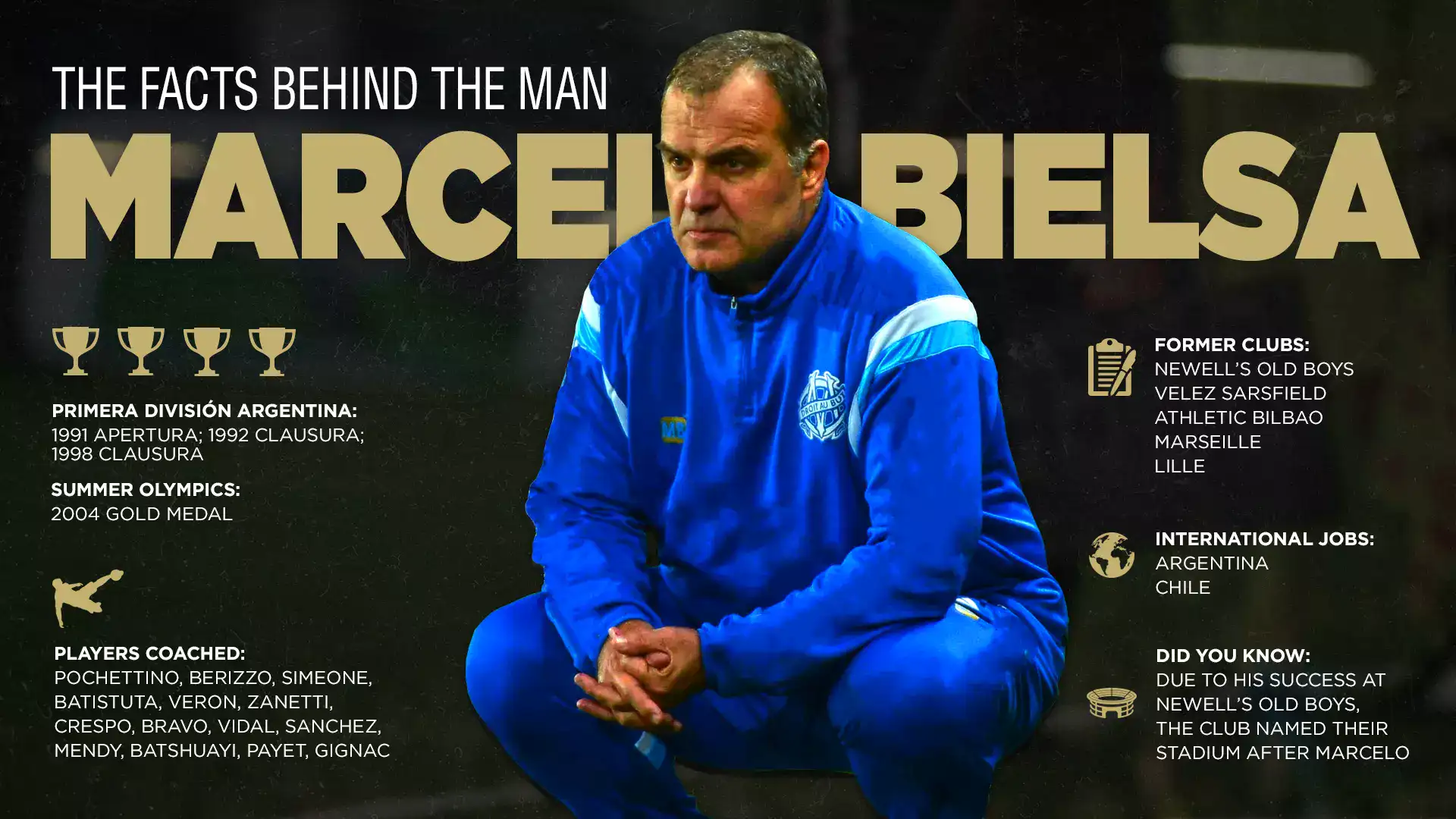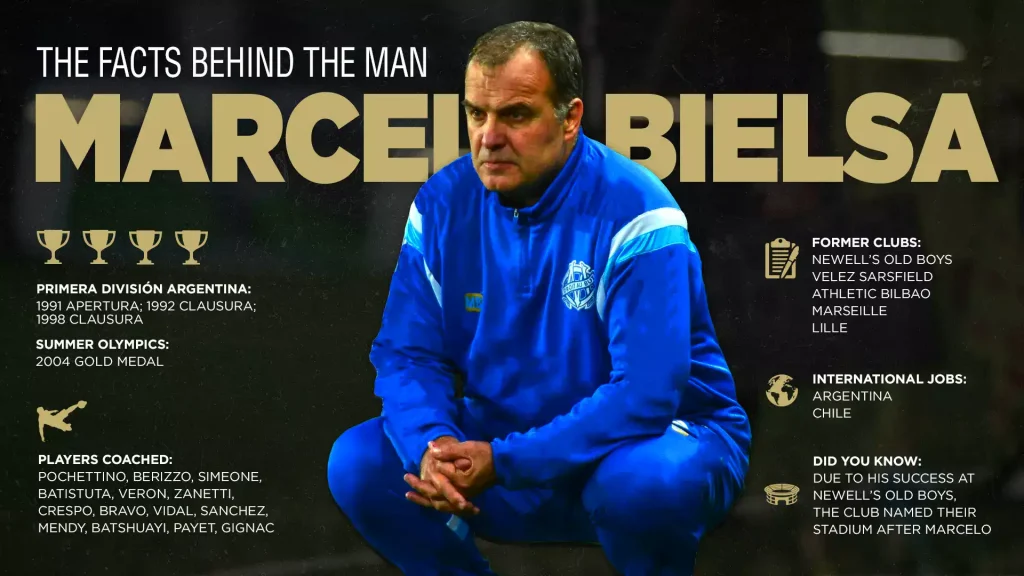 Marcelo Bielsa Facts And Figures
Full Name: Marcelo Alberto Bielsa Caldera
Birthdate: 21/07/1955
Birthplace: Rosario, Argentina
Playing Career:
Newell's Old Boys 1975–1977
Instituto 1978–1979
Argentino de Rosario 1979–1980
Total Appearances: 113 games
Managerial Career:
Newell's Old Boys 1990–1992
Atlas 1993–1995
Club América 1995–1996
Vélez Sarsfield 1997–1998
Espanyol 1998
Argentina National Team 1998–2004
Chile National Team 2007–2011
Athletic Bilbao 2011–2013
Marseille 2014–2015
Lazio 2016
Lille 2017
Leeds United 2018–2022
Managerial Honors:
Newell's Old Boys
1991 and 1992: Primera División Argentina Champions
1992: Copa Libertadores Runners-up
Vélez Sarsfield
1998 : Primera División Argentina Champions
Argentina National Teams
2004: Summer Olympics Gold Medal
2004: CONMEBOL Pre-Olympic Tournament Winners
2004: Copa América Runners-up
Athletic Bilbao
2011–12: Copa del Rey Runners-up
2011–12: UEFA Europa League Runners-up
Leeds United
2019–20: EFL Championship Winners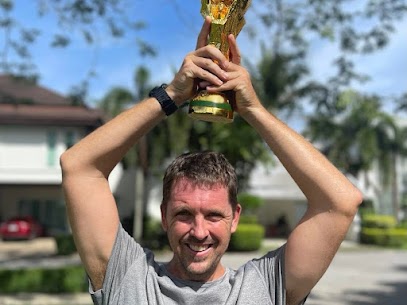 Rhett is an Australian-born, globe trotter who is a UEFA 'A' Licence Soccer Coach. With his family, he has traveled and coached soccer in more than 30 countries, while attending World Cups, European Championships, and some of the biggest local derbies in the world!