Some of the greatest players in the world have also managed to get their hands on the famous World Cup trophy, but there are many more who either came close or never set foot on the world stage. This list includes the best footballers who have never won a FIFA World Cup.
Oliver Kahn
The former German number 1 may surprise some people that he is on the list of the best players who never won a World Cup because many assume he did. But the best he managed was a runners-up place in 2002 as he played in-between the golden age of modern German soccer. Oliver Kahn won 8 German domestic titles and a Champions League title, but the big one alluded him.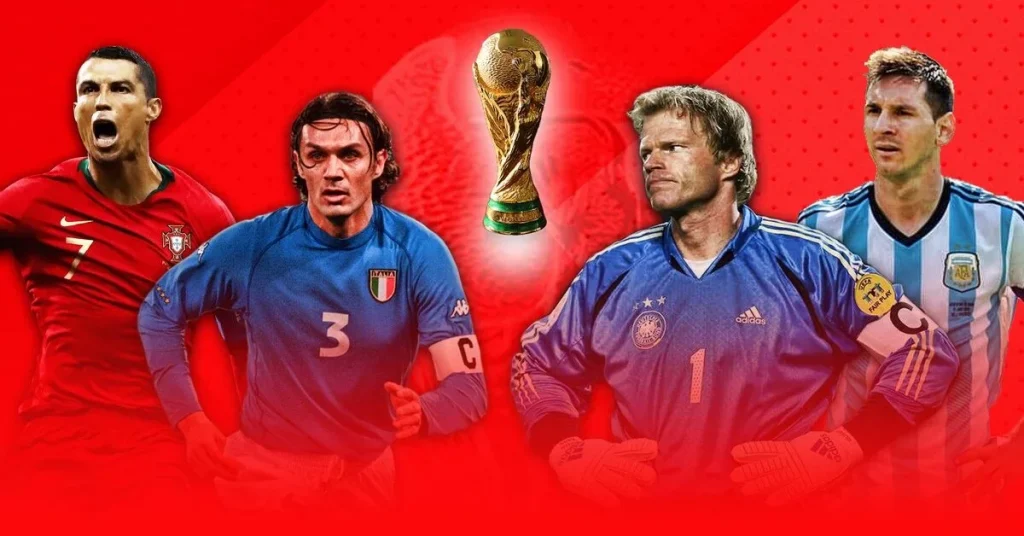 Lionel Messi And Cristiano Ronaldo
The Messi vs. Ronaldo debate has been waged for years now (and we're pouring gasoline on the fire by including them in the same entry). These two have topped the La Liga goalscoring charts throughout that time, they have dominated in Europe, and they have also had their way in the Ballon d'Or, a trophy awarded to the best player in the world in any given year.
You have to go back to 2006 to find a time when neither of these two was in the Ballon d'Or top three, and from 2008 to 2021, it was won by either Messi or Ronaldo as the two superstars shared this prestigious trophy twelve times between them. (Leo Messi 7, Ronaldo 5)
The impact they have had on modern soccer and World Cup finals is staggering, but as they both near the end of their careers, it looks increasingly likely they will both retire without earning a FIFA World Cup winner's medal.
Michel Platini
The Frenchman doesn't have the best reputation these days, but in the '80s, he was one of the best midfielders around. He won the Ballon d'Or three times and carried France to a third-place finish in 1986, but he never made it further than that and finished his career without a World Cup winner's medal.
Lev Yashin Never Won A World Cup
Yashin was a pioneering goalkeeper who played for a strong Soviet Union team. He revolutionized the role of the goalkeeper, turning them from simple shot-toppers to defense commanders. He played 12 games at the FIFA World Cup finals and kept four clean sheets, on top of the 266 clean sheets he kept elsewhere (out of 812 games).
Johan Cruyff
Cruyff helped the Netherlands to qualify for the 1978 World Cup and then promptly retired before it began, watching from the sidelines as they made it to the final and lost. It was deja-vu for Cruyff, who had been in the team when the Netherlands did the same thing four years earlier.
It was the closest this trickster had come, leaving him a legacy that is devoid of a World Cup trophy but includes the creation of the "Cruyff Turn," 9 Dutch league titles, three European Cups (won three times in a row), and a total of 6 domestic cups in Spain and Holland.
Eusébio Never Won A World Cup
Nicknamed the "Black Panther," Eusébio was a true force in world soccer, a goalscoring machine who wowed audiences during the 1966 FIFA World Cup, where he scored nine goals and broke several records. But Portugal wasn't as competitive as other top teams of the time, which meant that Eusébio carried them.
The legendary striker only played in one World Cup, but his 423 club goals in 431 games (including 317 in 301 for Benfica) suggest that he could have gotten his hands on the World Cup champions trophy if he had played alongside some better players.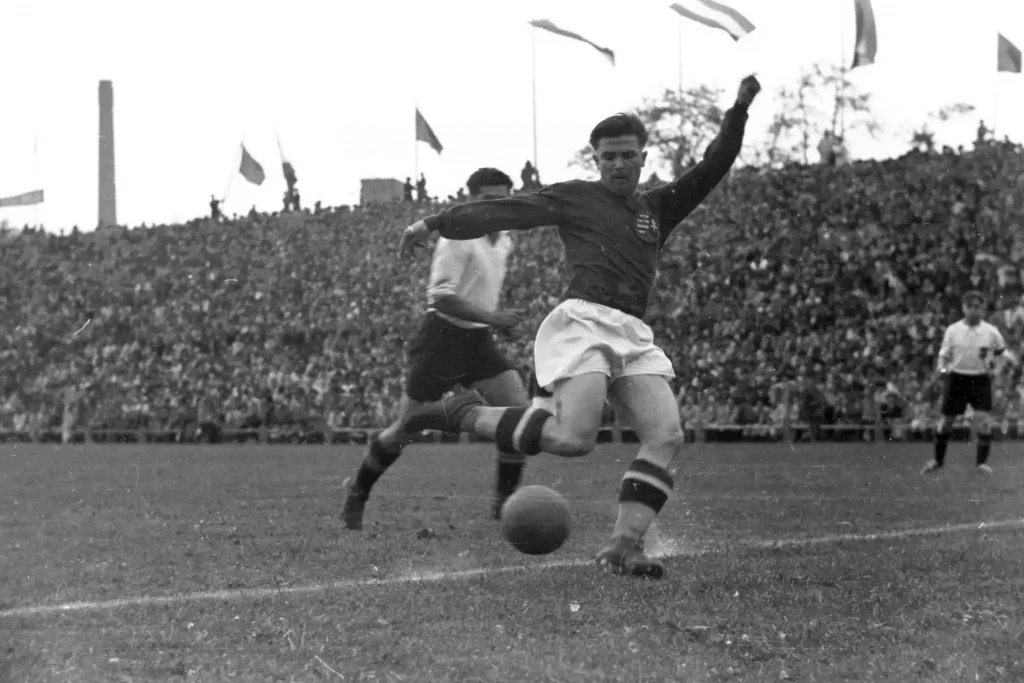 Ferenc Puskás
Puskás was a Hungarian soccer player who played during the golden age of Hungarian football. He helped his national team go on an unbeaten run that lasted for five years before being broken by a World Cup final , after which they went another two years unbeaten.
They were as prolific in the 1950s as Spain was in the early 2000s, but they fell at the final hurdle and never won a World Cup. It meant that Puskás, who scored 514 goals in 530 club games and 84 goals in 85 internationals, never got his hands on the World Cups.
George Best Never Won A World Cup
The silky skills of George Best were vital to Manchester United's European Cup victory in 1968, and the Northern Irishman also won European Footballer of the Year and the Ballon d'Or. But his heritage worked against him somewhat because Northern Ireland was never a force in world soccer, and while he made 37 caps for his country, he couldn't help them to a World Cup. George Best still got to impress at the club level, though, playing nearly 600 domestic games in his career and scoring over 200 goals.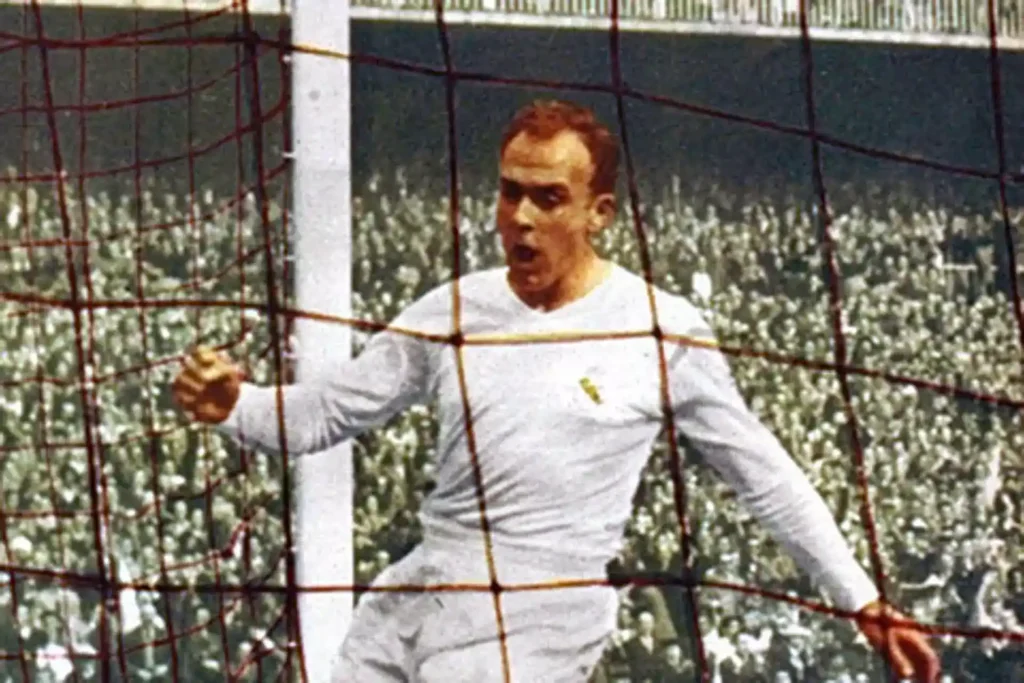 Alfredo Di Stéfano
Like George Best, Alfredo Di Stéfano was a legendary player who never actually got to play at the World Cup. Instead, he played during the 50s and 60s, spending much of his initial time with an Argentina side who refused to participate in the World Cup. Then, he moved his allegiance to Spain. They qualified once, but Di Stéfano was injured. The World Cup missed out on a true soccer genius because Di Stéfano scored 376 goals in 521 club games, many of which were for Real Madrid, where he partnered with Ferenc Puskás.