Pat Nevin played nearly 750 games over a 20-year career in England and Scotland, making him one of the most familiar faces in British soccer. After scoring a hat-trick against Celtic Boys' Club for his team, Blue Star, he signed for them as a 14-year-old in 1977. He then represented Glasgow Schoolboys and Scottish Schoolboys, playing up front with Mo Johnston for the latter.
Studying Full Time
After school, Pat Nevin enrolled on a BA Commerce course at Glasgow Technical College and seemed happy enough to pursue a career in business until, in 1981, Craig Brown persuaded him to sign for Clyde, promising he would supplement Pat's college grant. Pat recalled: "I thought it would be a bit of fun and signed up aged 17."
The 'Bullywees' won promotion in his first season, and Pat Nevin picked up the Young Player of the Year award. In his second season, he was divisional Young Player of the Year. In all, he played 90-odd games for Clyde FC in two years, was highly dedicated, worked hard on his fitness, and was a fine long-distance runner. He was named Player of the Tournament for Scotland in the European Youth Championships in Finland.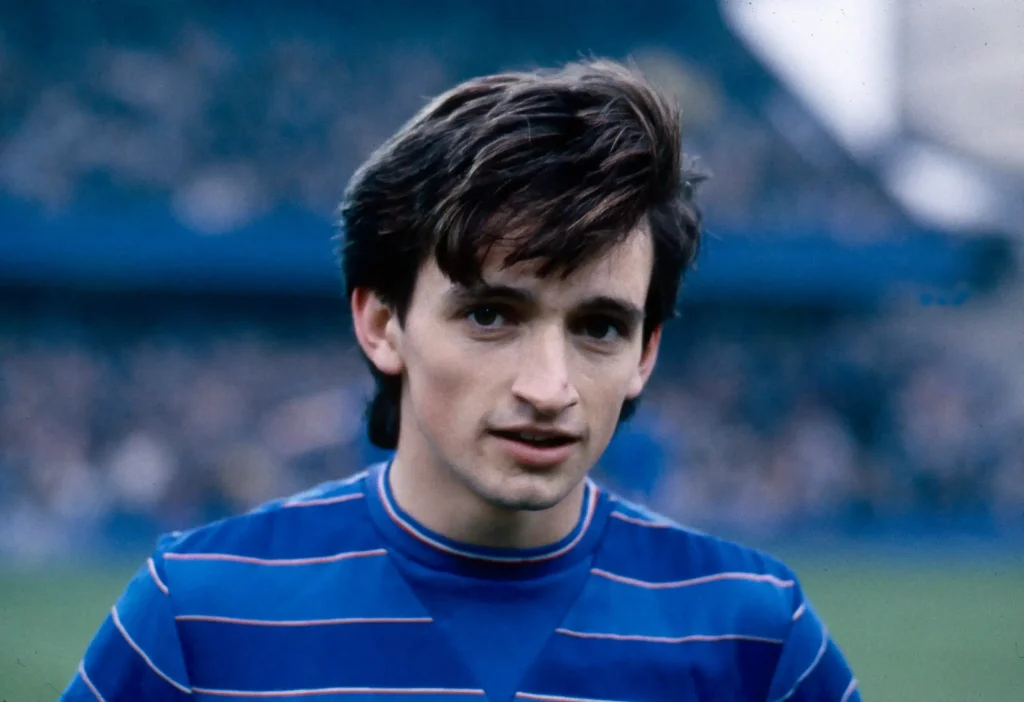 Finally, he decided to take a three-year sabbatical from his studies to 'see how soccer worked out' and, although Craig Brown was keen for him to sign for Dundee United, Pat Nevin had his views, and he moved to Chelsea Football Club in 1983. While at Stamford Bridge, he won the first of his 28 full Scotland caps and was Chelsea's Player of the Year in his first entire season at Stamford Bridge.
A tricky winger, his ball skills and mazy runs made him a firm favorite with the Chelsea fans as he helped the Blues win the Second Division title in his first campaign. Along with David Speedie and Kerry Dixon, Pat Nevin inspired Chelsea to finish fifth in their first season back in the top flight.
Moving To England
Pat had high hopes of getting into the Scotland squad for the 1986 World Cup in Mexico , but manager Alex Ferguson didn't think he was ready. He did manage to play against England that year, but, sadly, Scotland was beaten 2-1. It would be his only appearance against the 'Old Enemy.' Pat Nevin scored five goals in 28 appearances for his country.
Pat stayed at Chelsea for five years but, in 1988, decided he needed a change. He was all set to go to France and Paris St Germain when a phone call from Colin Harvey at Everton persuaded him to join the likes of Tony Cottee, Stuart McCall, and Neil McDonald at Goodison Park.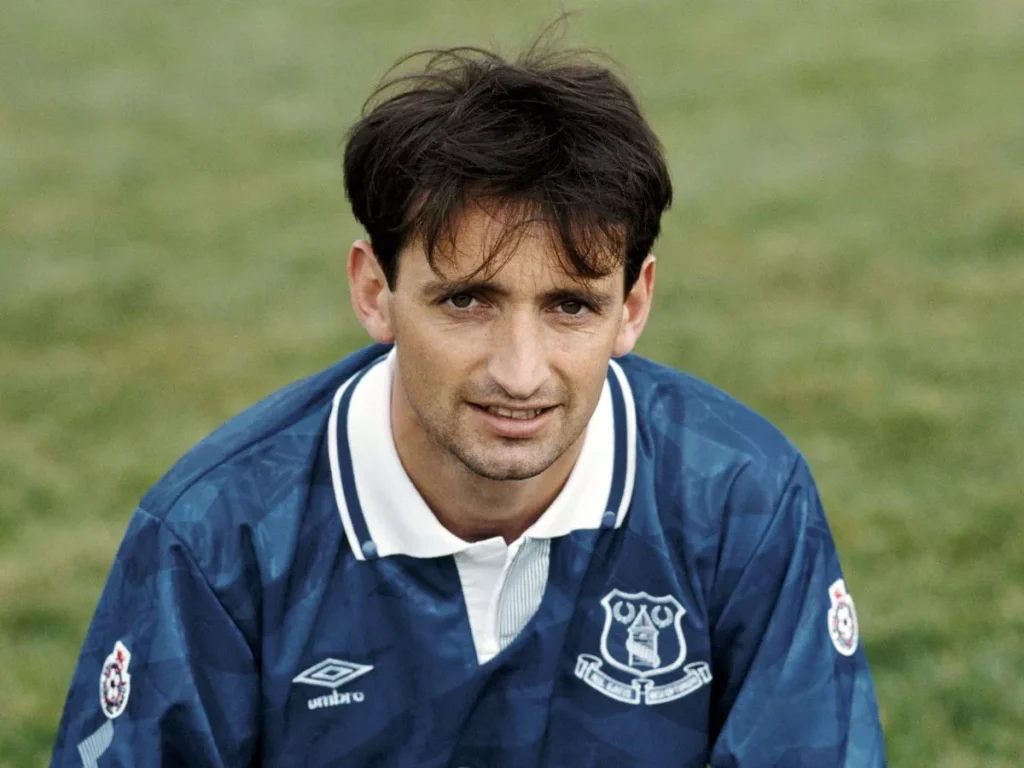 He arrived at the end of a highly successful era for Everton Football Club, with the club needing to rebuild as great players retired. However, when Howard Kendall took over, Pat decided to move on once again to Tranmere Rovers. He played up front alongside John Aldridge and helped Tranmere to four successive, but ultimately unsuccessful, First Division play-offs.
Back To Scotland
In 1997, keen to return to Scotland, Pat Nevin joined Kilmarnock and enjoyed one of the happiest seasons in his soccer career. He was then persuaded to join Motherwell by the club owner, John Boyle, whom he'd befriended while living in London. Aged 35, Pat Nevin became chief club executive, the first professional player to do so, and decided to hang up his boots.
After four years, however, Motherwell was put into administration. The club had suffered financially due to the Scottish Premier League's expected television deal with Sky falling through. With players being laid off, he felt unable to carry on in his administrative post and resigned.
He has since pursued a successful media career writing for the Independent, the Times, and The Sunday Telegraph, among others, and appearing on TV as a soccer pundit. Pat Nevin joined the Management Committee of the Players Football Association in 1990 and succeeded to the Chairmain role mid-1993 in the wake of Brian Marwood's departure.
He had a massive influence on the careers of many soccer professionals, both on and off the pitch. Now he lives in a castle in Scotland.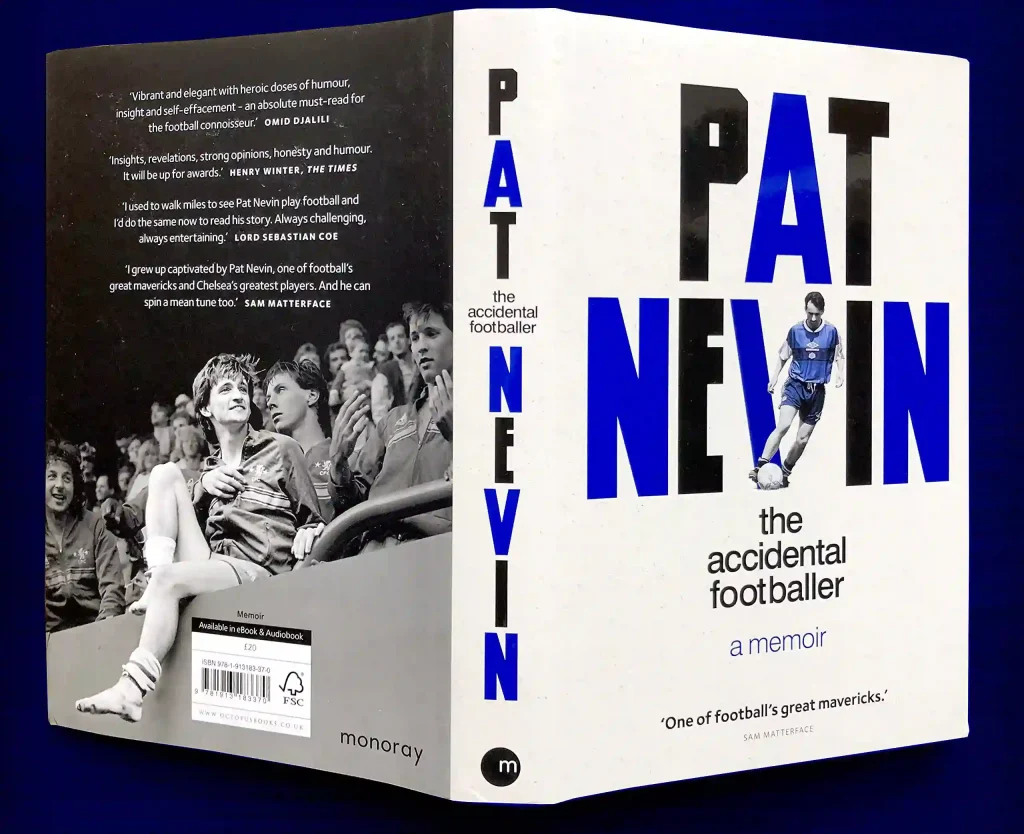 Pat Nevin Memoirs
Nevin's autobiography was published in 2021. The joys of professional soccer in the UK are captured in this book. It is often said that football players are defined by their actions, and this book is an excellent reminder of how life can surprise you with the most extraordinary events when you least expect them. The name of the book is called: The Accidental Footballer. Highly Recommended Read!
Pat Nevin Facts
Birth Date: 6 September 1963
Birthplace: Glasgow, Scotland
Position: Winger
Professional Clubs:
1981-83: Clyde
1983-88: Chelsea
1988-92: Everton
1992-97: Tranmere Rovers
1997-98: Kilmarnock
1998-2000: Motherwell
National Teams:
1986-1996: Scotland – 28 appearances (5 goals)