Over 100 years ago, Philippine-born Paulino Alcantara burst onto the scene with his creative genius and sparked the Futbol Club Barcelona golden era. His contribution to the game was truly spectacular!
Revolutionary Voyage
In August 1896, the Philippine Revolution (Spanish Civil War) broke out upon the discovery of anti-colonial secret organizations by the Spanish authorities. The Philippines was in the midst of an armed military conflict between such organizations and the Spanish colonial authorities in the struggle for independence.
Many Spanish-governed provinces experienced uprisings, and although hostilities fluctuated in their intensity, they never completely stopped.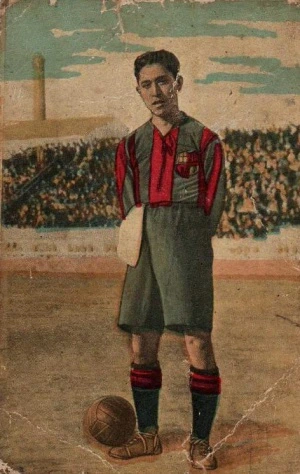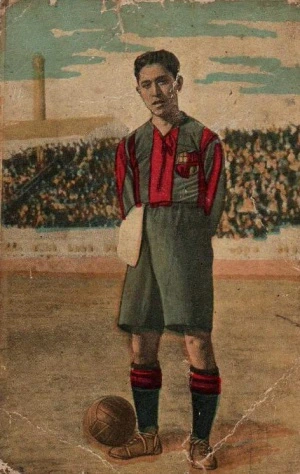 During this tempestuous period, Paulino Alcántara Riestrá was born in the Philippine city of Iloilo on the 7th October 1896 to a Spanish military officer father and a mother from the region.
When Paulino was only 3 years old his family moved to Spain, and it became a positive life-altering decision for their son.
It also coincided with the year in which Joan Gamper formed one of the world's greatest football clubs in the history of the game – FC Barcelona. Unbeknown to Alcantara at the time, he was to take the voyage of a lifetime.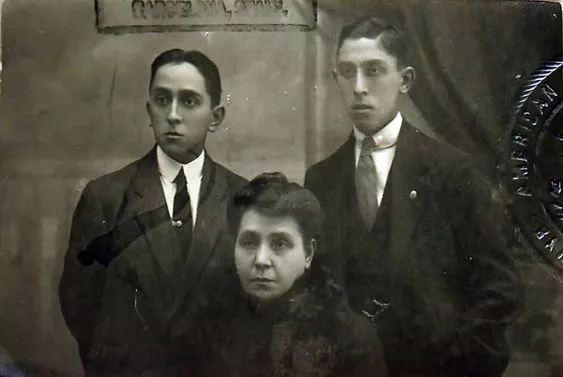 Instability Countered By Initiative
By 1910, at the age of 14, the Filipino born Paulino Alcantara joined FC Galeno. It was there where he was discovered by Joan Gamper, who had been FC Barcelona president since 1908, and was an ex-player at the club. Interestingly, Gamper still holds a club record for netting nine goals in 3 different matches!
Gamper's presidency concurred with a highly turbulent time for the Barcelona club, who were on the verge of crumpling. Numerous players had departed and had not been replaced. The team's performances were below par and the club hadn't attained any silverware since 1905 when they won the Campionat de Catalunya (Catalan Football Championship).
Gamper made drastic and enlightened decisions, which would help steer the club into one of its most successful eras. He firstly acquired FC Barcelona its own stadium.
By March 1909, the club moved to the Carrer de la Indústria football grounds, which had an eventual 6,000-fan capacity (once the first one-of-a-kind two-tier stand was erected).
1910 was also an important year for FC Barcelona as their new coat of arms was designed, reflecting the club's identity.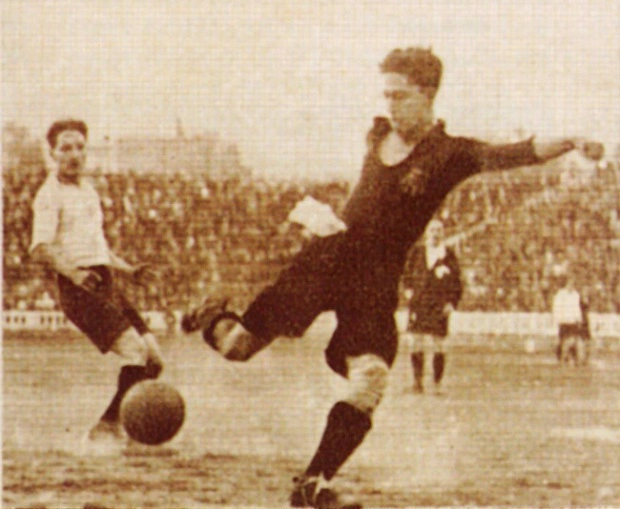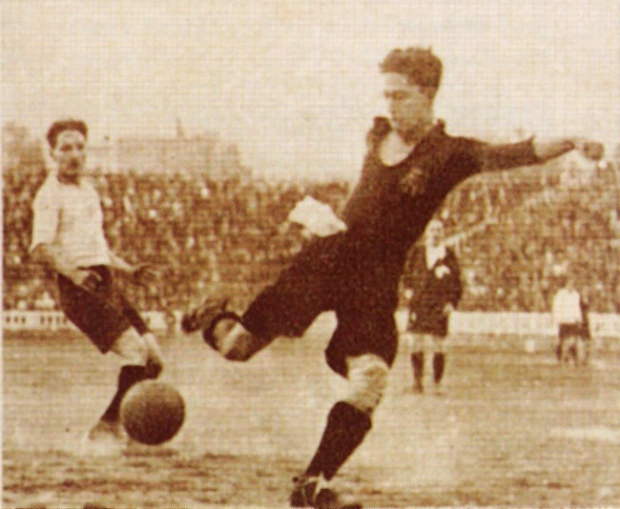 Paulino Alcántara Debut
Soon after discovering Paulino Alcántara in 1910, Gamper ensured that this child prodigy was signed and made to play in the youth team. Not long thereafter, thanks to the youngster's advanced skills and goalscoring ingenuity, The Filipino born soccer player made his first-team début in 1912.
Furthermore, in making his first-team début on the 25th of February 1912, Paulino Alcantara became the youngest player (at 15 years, 4 months, and 18 days) and youngest goalscorer in an official match.
Nicknames El Rompe Redes, Paulino Alcántara had just taken his rightful place in this team, becoming its nucleus in the club's historical period, which was to last for years to come.
Prior to this teen sensation's arrival at Barça, there had never before been an Asian-born player represented in a European club.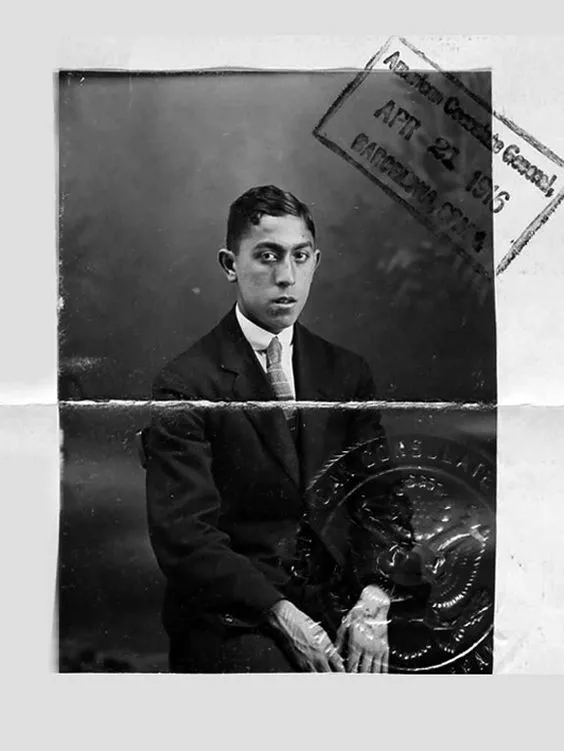 Natural Born Goalscorer
It was in Barça's Campionat de Catalunya match against Catalá SC that Alcántara scored his hat-trick at the Carrer de la Indústria stadium.
In front of approximately one hundred fans, Alcántara stunned everyone with his display in Barcelona's 9-0 thrashing of their opponents. Hints of greater things to come were becoming evident for the club as the striker and his team took flight.
Although Alcántara was small in stature, he had a lethal strike packed with some serious punch, and driven by his electric speed, allowed him to add to his fast-increasing goal tally.
It is said that 'dynamite comes in small packages!' Alcántara's break-through season (1912-1913) proved to be a fruitful one with the team winning the double: the Campionat de Catalunya and the Copa del Rey (Spanish Cup).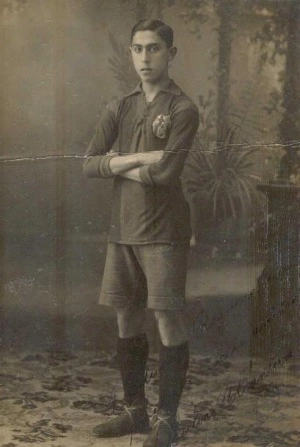 Moving Back To The Philippines
After a second Campionat de Catalunya title in 1916, Paulino Alcántara was forced to leave Spain as his family chose to return to the Philippines.
Upon his return, the 20-year-old found his homeland in a state of transition, as the country was in the process of moving towards eventual independence.
Alcantara, although passionate about football, had another passion…medicine. During his football career, he continued with his studies to become a doctor and managed to find a happy equilibrium between the two.
Alcántara now had the opportunity of joining the Bohemian Sporting Club in 1916, and with them won 2 Philippine Championships (1917 and 1918).
He also had the honor of representing the Philippines national football team in 1917 in the Far Eastern Championship Games, held in Tokyo.
A historic win resulted, defeating Japan 15-2. This remains one of the Philippines biggest win and their greatest international football victory. Paulino Alcántara was also an avid table tennis player and represented his country in various international competitions.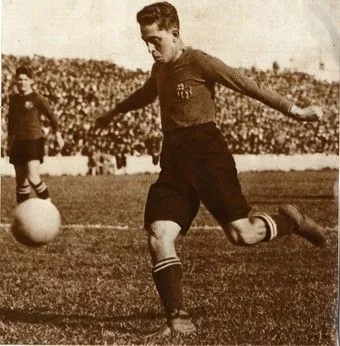 Ultimate Curveball
Meanwhile, in Spain, Alcántara's absence was severely felt by Barça, who was experiencing a silverware drought and only managed to finish 3rd in 2 consecutive league seasons. The club approached his parents and tried everything in its power to lure the youngster back to Barcelona.
In the 1900s, the general health of the Philippine population was in shambles. The country was reeling from serious infectious diseases like typhoid fever, tuberculosis, cholera, and malaria that were eventually classified as commonplace as they had been around for some time.
It was in 1917 that Paulino Alcántara contracted malaria. In using this to his benefit, he gave his parents an ultimatum – they either gave him permission to return to Spain, or he would not take his medication. Leaving his parents no choice, Paulino Alcántara returned to Futbol Club Barcelona.
Back Where He Belongs
In July 1917, ex- Barça football player Jack Greenwell was appointed team manager. With Alcántara's return the following year, and surrounded by a team swarming with talents such as Emili Sagi-Barba, Ferenc Platko, Ricardo Zamora, and Josep Samitier, they continued to build and shape Barcelona's golden period.
An unexpected and quite irrational idea of Jack Greenwell's was to experiment with Alcantara in a new position on the pitch – and put him in defense!
After witnessing such a dreadful decision, the Barça club members ('Los Socios') immediately called for Paulino Alcántara to be re-instated to his natural position up front – with Greenwell having to endure cries for his resignation.
All Fired Up!
One of many cherished memories came on the 13th of April 1919 in a match against Real Sociedad, where Alcantara scored his famous goal. It just so happened that as Alcántara's surging powerful shot was on its projected path to goal, it was met by a policeman, who unfortunately was in the way.
Needless to say, both the policeman and the ball ended up in the net! No wonder it became known as the 'police goal'!
As time went on, Paulino Alcántara was proving to be a match-winner and played crucial roles in many a victory. Memorable triumphs ensued with Campionat de Catalunya and Copa del Rey title doubles in 1920, 1922, 1925, and 1926.
Interestingly, since Alcantara returned from his home country, with the exception of 1923, the Campionat de Catalunya was won in every season right up until, 1927.
Admiration and awe tracked this wonder spiritedly. FC Barcelona noted that although he was very skinny he was 'built like a train within' and he had astounding ways of striking the ball.
The site also mentions how his look, fitted with a 'white handkerchief always hanging out of his shorts, made him the 'first major media figure in FC Barcelona history.'
Paulino Alcantara Sacrifices And Rewards
El Rompe Redes was also the first Asian-born player to represent Spain at the international level. He almost made his début in 1920 for La Roja, when with three of his Barça teammates, he was selected to represent Spain at the 1920 Summer Olympics in Antwerp, Belgium.
These Olympic Games were the first in which: the Olympic Oath was expressed, the Olympic Flag was flown, and doves were released in symbolizing peace.
There are times when sacrifices need to be made, and this was one of them. As heart-wrenching as it must have been for Paulino Alcántara, he declined the precious opportunity of going to the Olympics in order to write his medical examinations.
His opportunity to make his début for La Roja did arrive the following year in a friendly against Belgium at the San Mamés Stadium, Bilbao. Once again, Alcántara scored both goals in their 2-0 conquest.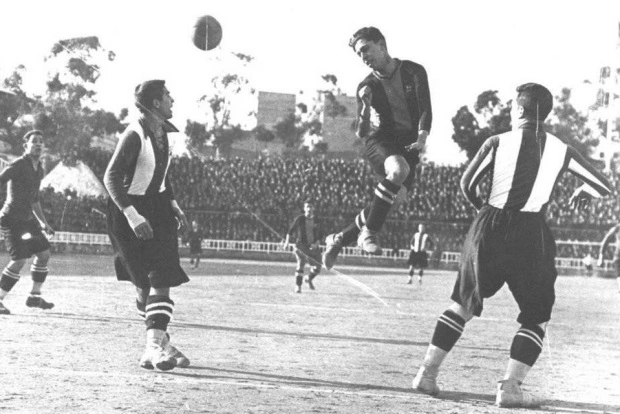 Fabled Moment
And, if you are wondering where his nickname 'El Rompe Redes' ('The Net Breaker') originates from, well that was the sparkling and defining highlight of Alcántara's career.
The Spanish national side had traveled by bus into France, to play a friendly in the Stade Sainte-Germaine, Le Bouscat, on the 30th April 1922 against the France national team.
At the time, Paulino Alcántara was one of the most feared strikers in Spain and a terror for defenders to cope with. A thunderbolt shot of his fired mercilessly from 30 yards away, tore through the goalpost's net, and left the French goalkeeper for dead!
That unforgettable goal, which rendered fans flabbergasted, was made even sweeter by the fact that it was scored by Paulino Alcántara himself. "For many years after, children from Barcelona would recall that moment and would wish to do the same as the man from the Philippines,"
With his legend growing to fabled magnitudes, the match was labeled as one of the most significant in Alcantara's career.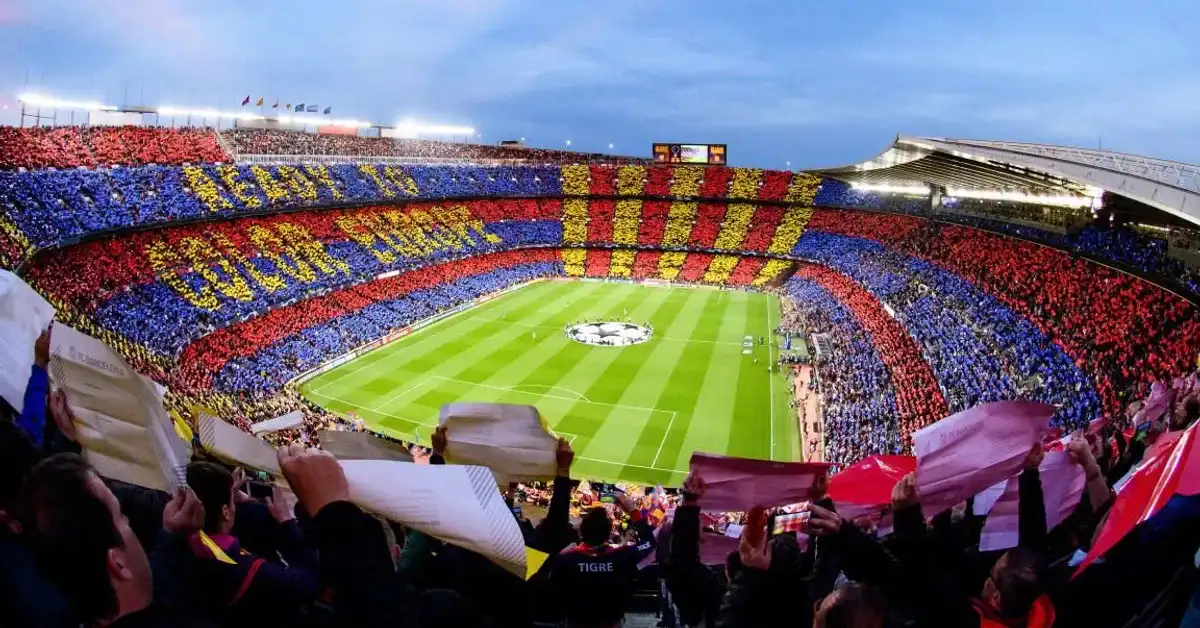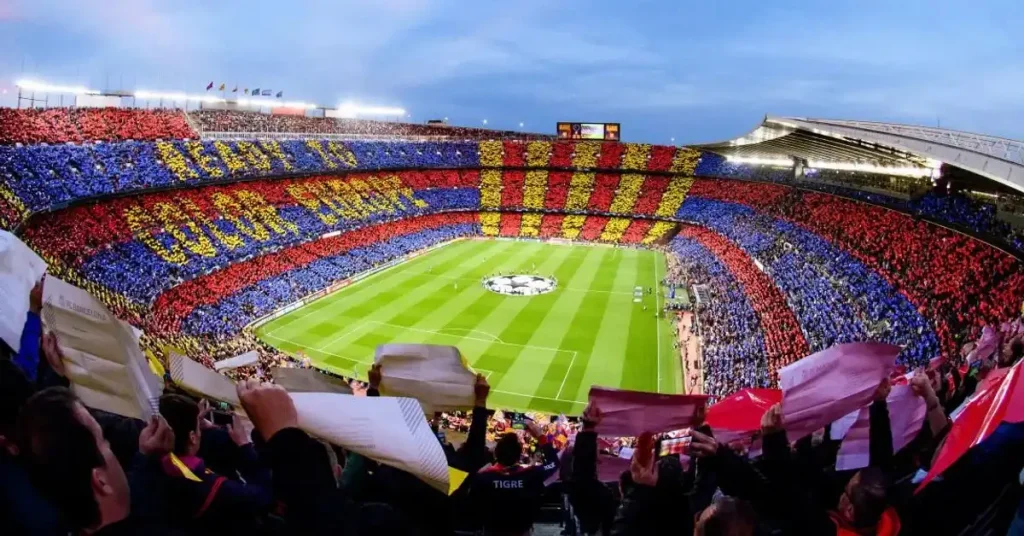 Movers And Shakers
1922 saw the club's transfer to the Camp de Les Corts (commonly referred to as Les Corts), which had an initial capacity of over 3 times that of their previous stadium. (It was later expanded to 60,000.) This was to be Barça's new home ground until the move to Camp Nou 35 years later (1957).
Between 1912 and 1927, Paulino Alcántara won 17 trophies: 10 Campionat de Catalunya league Championships, 5 Copa del Rey and 2 Pyrenees Cups. According to the Barcelona website, Alcantara earned the distinction of being the club's highest goalscorer in history with 369 goals in 357 matches (goals in official games and friendlies combined).
The lad from Iloilo City, Philippines held this record for 87 years until another footballing genius named Leo Messi took his record.
Although over 200 of his goals were scored in friendlies, it's essential to note that, in those days, competitive football in Spain consisted of two major competitions: the Copa del Rey and, in Barça's case, the Catalan League.
Therefore, a greater number of friendlies were played than competitive matches, which were some of the most entertaining ones around.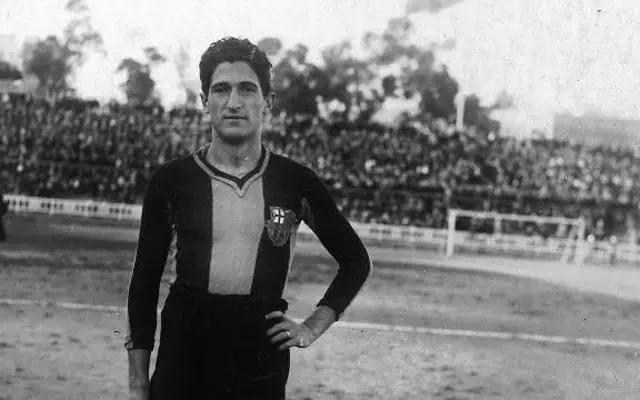 Paulino Alcantara Life Transition
Two years before the birth of La Liga, Paulino Alcantara retired from playing football in the summer of 1927. His last day in a Blaugrana shirt was celebrated with a testimonial match in his honor on July 3rd of that year.
In front of a sell-out crowd, Barça beat La Roja 2-1. Although he then dedicated his years to medicine, Alcantara's links to football were far from over, and new challenges lay ahead.
After having dedicated his football career to FC Barcelona, he waved goodbye to his playing days, with much pride in his accomplishments at the club level, and in representing the Philippines, Spain, and Catalonia, at the international level.
Alcántara returned to FC Barcelona in 1931 as a club director and stayed until 1934. After having disappeared from the football world for over a decade, Alcántara later resurfaced in 1951 to manage Spain's national team.
La Roja was the only team Paulino Alcántara managed, and although it was for only 3 matches, they suffered no losses – a win against Switzerland and draws against Belgium and Sweden.
Upon his retirement from football management, Alcántara remained in Barcelona, right up until his death on the 13th of February 1964, at 67 years of age. Alcántara was buried close to Camp Nou, at the Les Corts cemetery.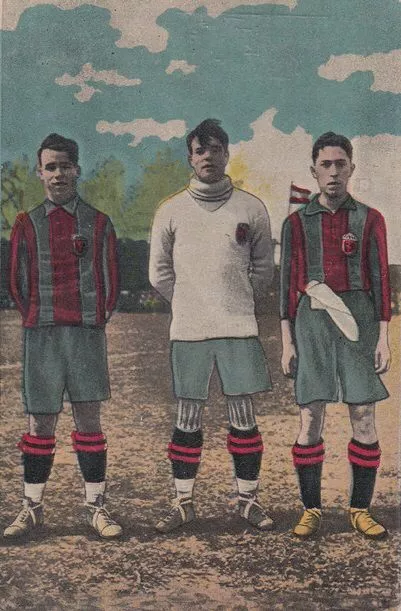 Unforgettable In Every Way
A statue of Paulino Alcántara Riestrá stands outside the headquarters of the Philippine Football Federation building in Manila.
FIFA named Alcantara The Best Asian Player of All Time in 2007 and as an inspirational figure for the revival of football in the Philippines.
FIFA announced, "A century may have passed since his glorious début, but Paulino Alcantara – one of the beautiful game's early greats – remains well worth remembering."
In 2012, in commemorating Alcántara's Barça début 100 years prior, a match was held at the Camp Nou against Sporting Gijón, with Alcántara's granddaughters in attendance that day. His boots remain on show in FC Barcelona's museum.
The Timeless Wonder
Alcántara made a difference in the world…from delighting crowds in sharing his wonderous gift on the soccer field to saving lives off it. Through these channels, he became and continues to be, an inspirational role model for many who wish to follow in his footsteps.
As mentioned in an article published by The Guardian, Jamaican athlete Usain Bolt said, "A lot of legends, a lot of people, have come before me. But this is my time."
Although Alcantara's 'time' was over a century ago, he had an enduring and magnetic factor about him – and not just because of his awe-inspiring records which still hover overhead, almost challenging others to break them, or the fact that he was unique in his 'look'.
Paulino Alcantara had a magical element, the intrigue of someone who lived in another time and place, who did things his way, who remained true to his dreams and ambitions, and who through football, made himself timeless.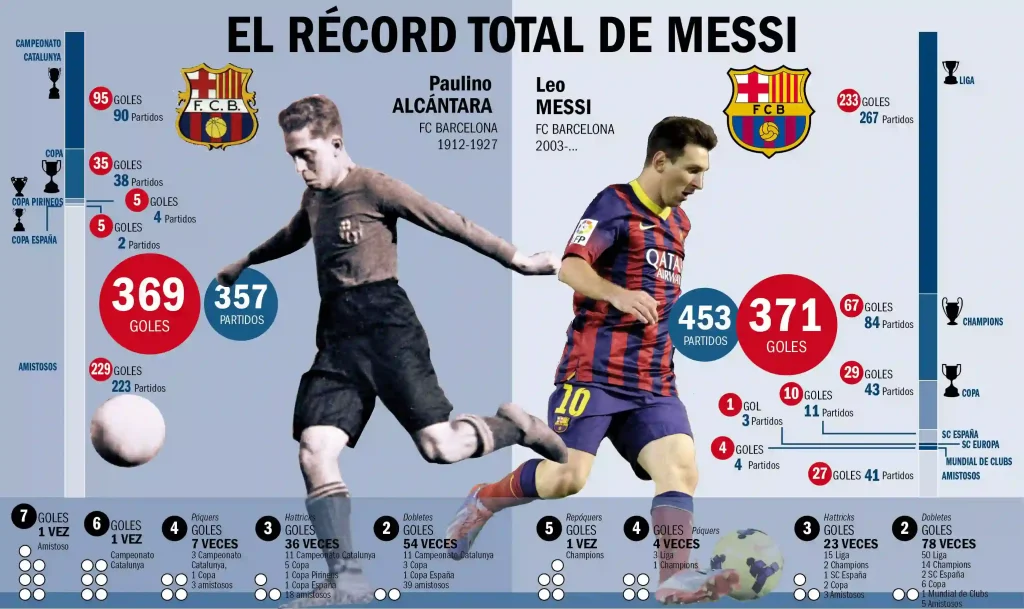 Paulino Alcantara Facts And Figures
Full Name: Paulino Alcántara Riestrá
Birthdate: 07/10/1896
Birthplace: Concepcion, Philippines
Barcelona 1912–1916
Bohemian 1916–1918
Barcelona 1918–1927
Total Appearances: 399 matches, 395 goals
National Team Career:
Catalonia 1915–1926
Philippines Soccer Team 1917
Spain 1921–1923
Total Appearances: 20 international matches, 26 goals
Managerial Career:
Spain 1951
Catalonia 1953
Playing Honors:
FC Barcelona
1912 and 1913: Pyrenees Cup
1913, 1920, 1922, 1925, 1926: Copa del Rey Titles
1913, 1916, 1919, 1920, 1921, 1922, 1924, 1925, 1926, and 1927: Catalan Football Championship Winners
Bohemian
1917 and 1918: Philippines Championship Winners