Real Madrid Club de Fútbol is one of the biggest soccer clubs in the world. We bring you the best coaches to have been in charge of the Spanish and European giants in our Real Madrid manager history segment. The Bernabeu has had 40 full-time managers since 1910.
Some Los Blancos managers have had two, three, or even four spells in charge at the Bernabéu. The current manager Carlo Ancelotti (72.2%) and recent manager José Mourinho (71.9%) have the highest win record and coached more than 100 games.
Even Carlo Ancelotti has won the Champions League final twice with Real Madrid, but did these two Real Madrid managers make the top 9?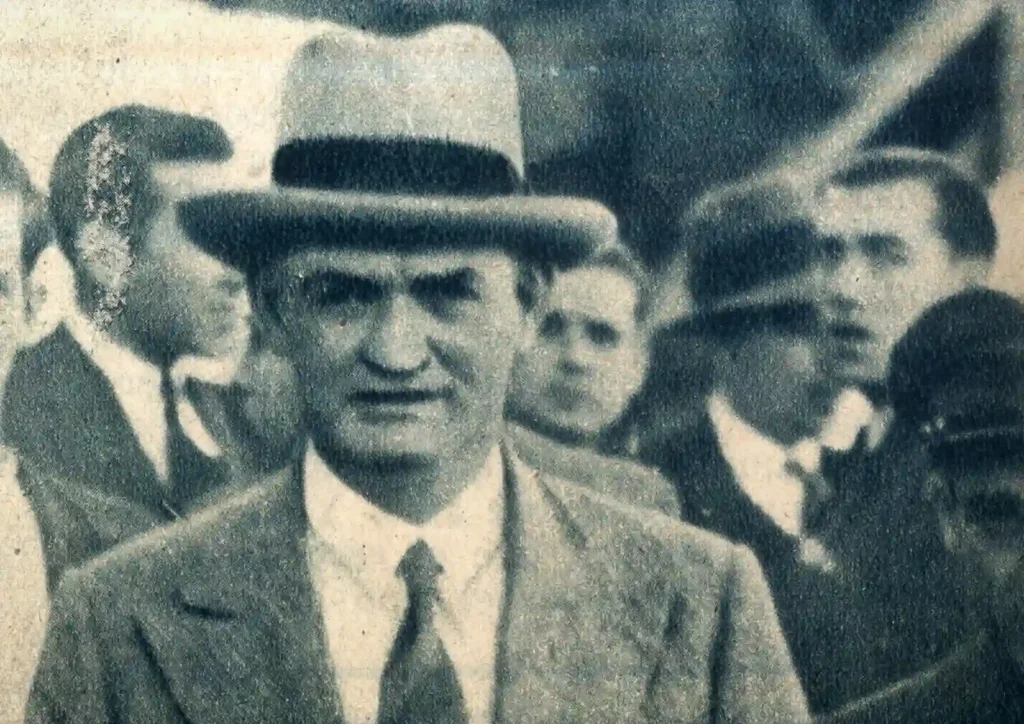 The First Full Time Manager
Arthur Johnson (1910-1920) Win record 47.8%
The name of Arthur Johnson is linked to the history of Real Madrid. First, as a player, Johnson has the honor of having scored the first goal in the history of the White Club against F.C. Barcelona ​​on May 13, 1902. The match ended 3-1 in favor of the Madrid team.
Years later, he hung up his boots and changed the pitch for the benches, becoming Los Blancos first manager, a position he held for ten seasons, being the second coach in the history of the white team who has remained in the coaching position the longest. (behind Miguel Muñoz).
During these ten years, the English coach managed to win four regional championships and the first Spanish Cup against Athletic Bilbao. As a player, Johnson won four Copa del Rey finals.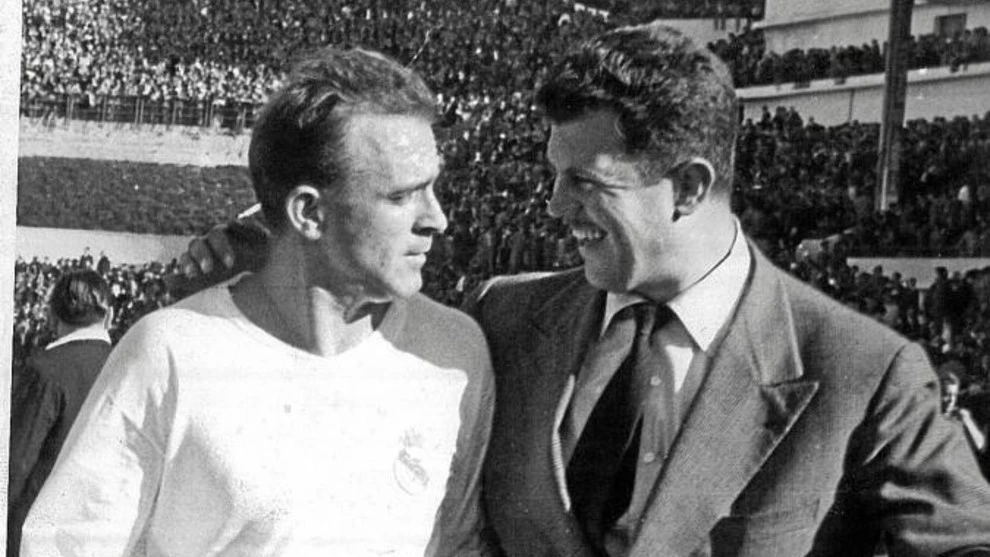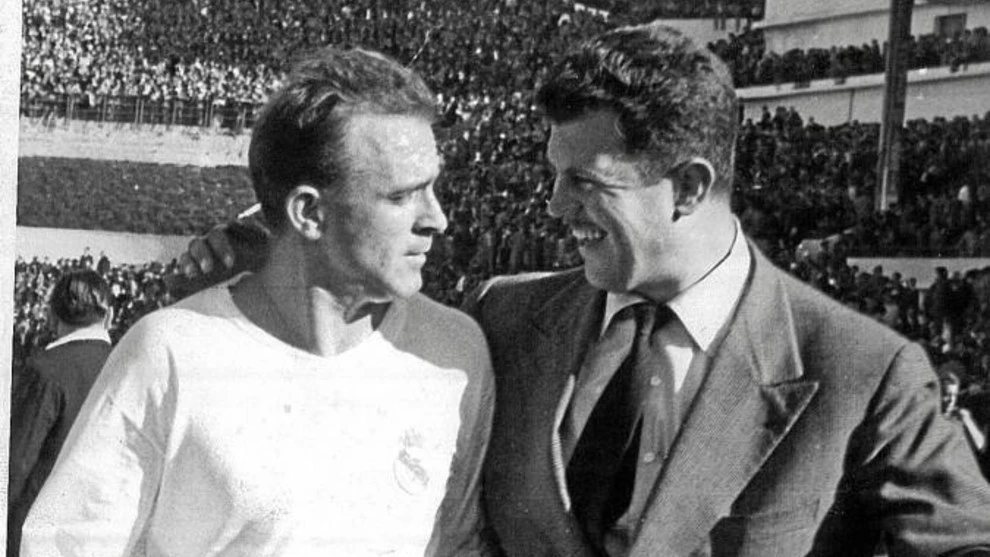 Youngest Manager To Win La Liga And European Cup
José Villalonga (1954-57) Win Record 62.86%
During his coaching career, José "Pepe" Villalonga won trophies with Real Madrid, Atlético Madrid, and the Spain national team.
In 1952, José joined Los Blancos as a fitness trainer. As a result of the Military and Physical Education teacher's analysis, each footballer's condition was greatly improved. In the middle of the 1954–55 season, Pepe was appointed Real Madrid manager. They won both the La Liga and Copa Latina during his first season.
José Villalonga makes it into our best Real Madrid manager history article for being the youngest manager to win the La Liga and the European Cup.  The team won the treble in 'Pepe's' final season: La Liga, Copa Latina, and European Cup.
Having been at the club for two and a half seasons, he left for Atlético Madrid because his superiors at the Bernabeu asked the players to undermine the manager's tactics and instructions.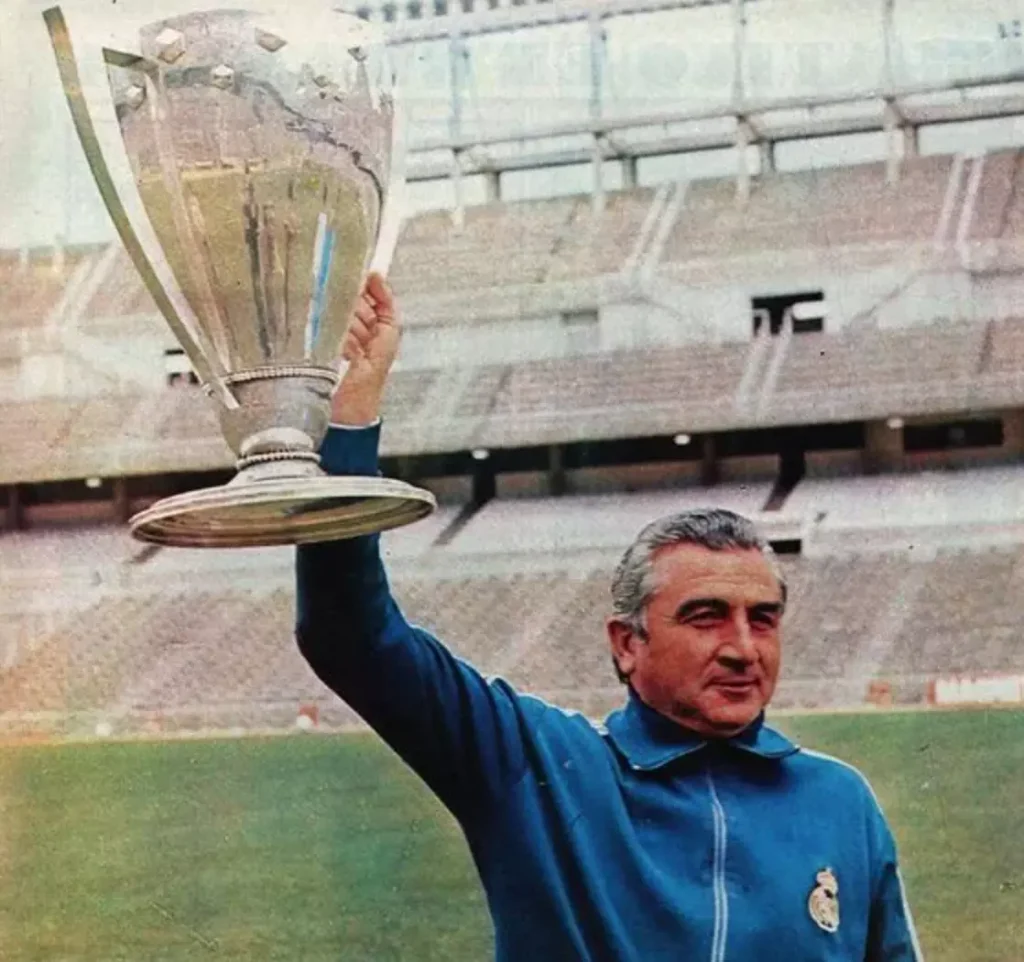 Nine La Liga Title Moments
Miguel Muñoz (1959; 1960-1974) Win Record 59.2%
Miguel Muñoz was the club's first successful manager and is still Real Madrid's longest-serving and most successful coach to date. Under Munoz, Real played very attacking and entertaining football and dominated Spanish football.
As a result, they won the league five times (1961-1965) and three in a row (1967-1969). Munoz also led Real to the European competion conquest in 1956 and 1957.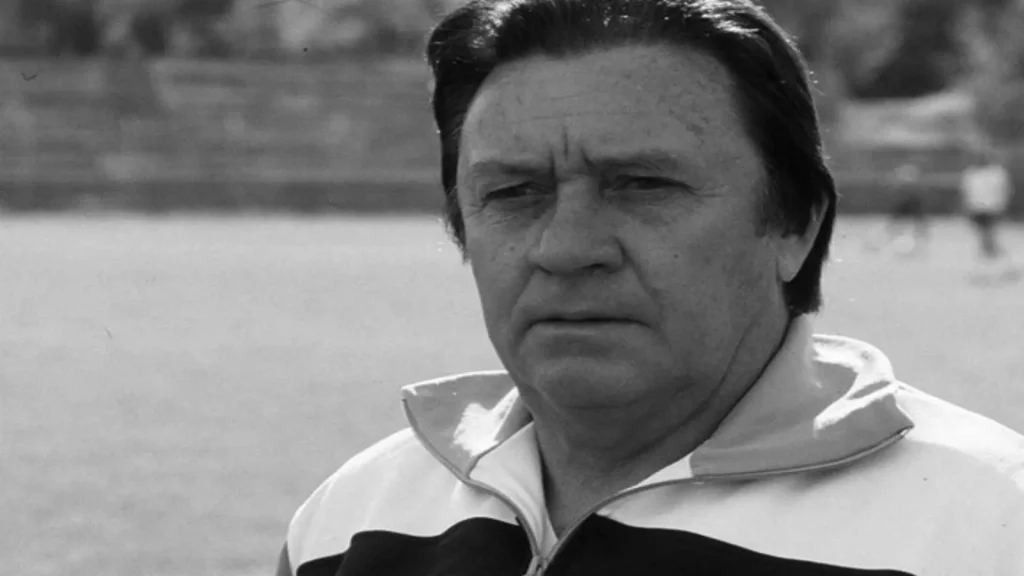 4 Time Real Madrid Manager
Luis Molowny (1974; 1977-1979; 1982; 1985-1986) Win Record 56.3%
Luis Molowny Arbelo managed the club four times between 1974 and 1986 and won 9 trophies with the Whites. This is the most times in Real Madrid manager history. Moloney became a director in 1973-74 (where he remained until 1990).
He replaced Miguel Muñoz as first-team manager when he retired and successfully won the Copa del Rey final that year.
Luis Molowny went back to being a Real Madrid director the following season. He then took over from Miljan Miljanić, Vujadin Boškov and Amancio Amaro after they were fired.
While as an interim replacement, he led Real to three League triumphs and two UEFA cup conquests in 1984–85 and 1985–86 during his reign.
In 12 seasons as a player, he played in 175 La Liga matches and scored 90 goals. During the 1950 World Cup, he represented Spain. He coached the national team for a short time in the late 1960s.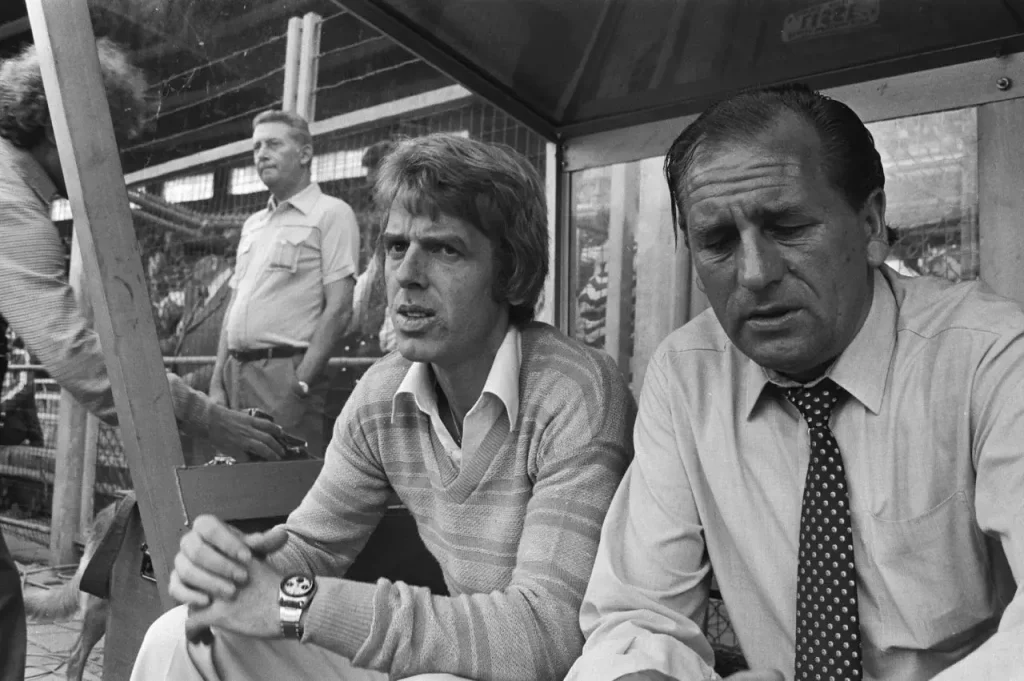 League Champions 3 Seasons In A Row
Leo Beenhakker (1986-89; 1992) Win Record 63.31%
After coaching the Netherlands national team, Leo Beenhakker was persuaded to join Real Madrid in 1986. Nicknamed 'Don Leo' by Spanish football fans, Leo Beenhakker makes it into our best Real Madrid Manager history list for his team's 34 games unbeaten run in the 1988-89 season.
With a few big-name foreigners, such as German midfielder Bernd Schuster and Mexico striker Hugo Sanchez, Beenhakker built his team around homegrown players like Emilio Butragueno and Michel. Over the next 34 games, they won 25, drew nine, scored 85 goals, and conceded 34.
During his first of two spells at the club, he won three La Liga titles, two Supercopa de España trophies, and a Copa del Rey. However, although he was successful domestically, it has been 20 years since last winning the European Cup, so he was moved on.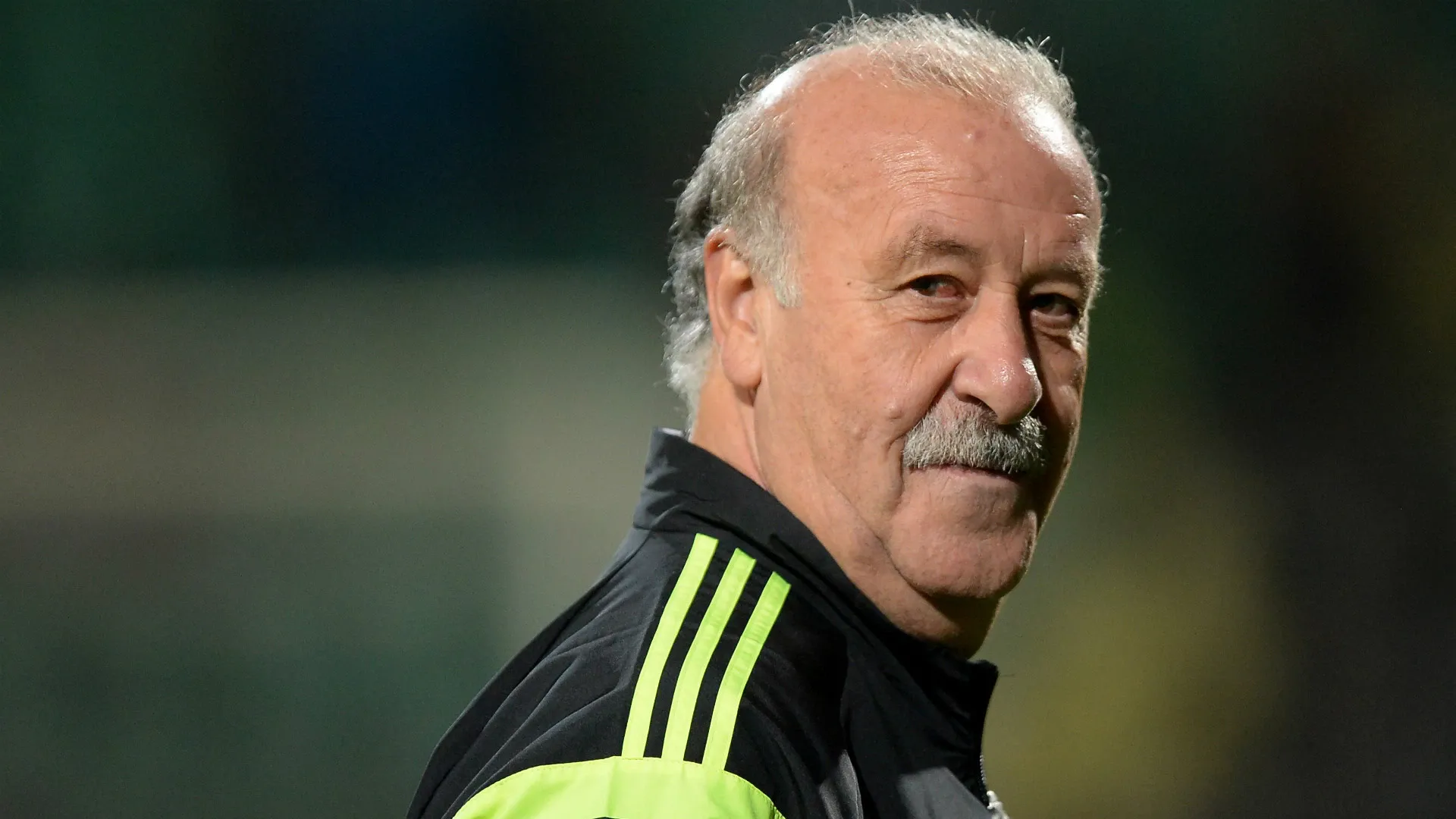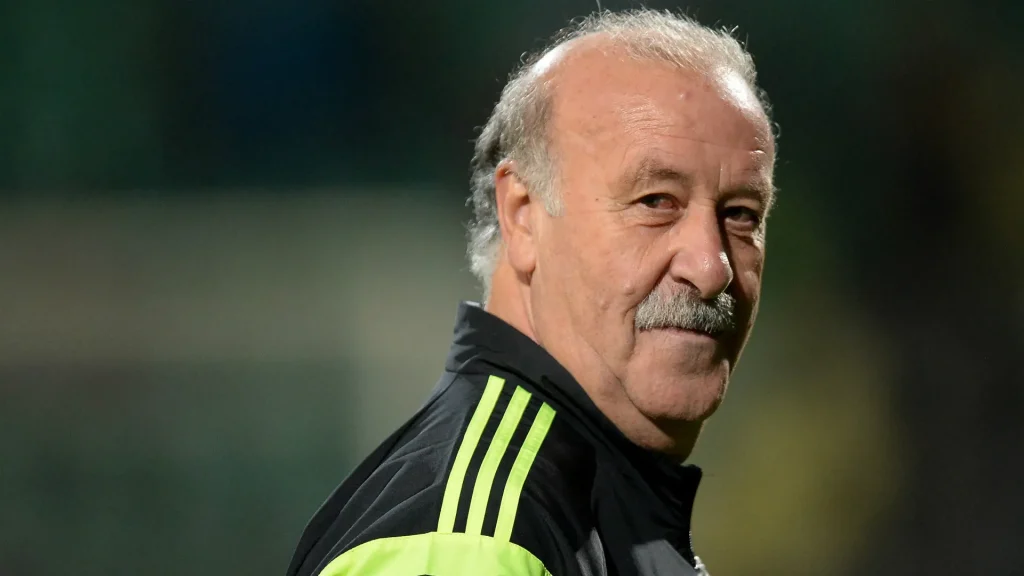 The Most Successful Real Madrid Manager
Vicente del Bosque (1994; 1996; 1999-2003) Win Record 54.0%
Vicente del Bosque has been one of Real Madrid's most successful coaches in recent years. He first managed the club in 1994 but only for a couple of months and then returned as the coach for one game in 1996 and was given the job full time only in 1999-2000.
Del Bosque immediately repaid his bosses the faith they had fostered in him. He led Los Blancos to the UEFA Champions League conquest in 2000 and then the Spanish league in 2001. Del Bosque won the European Cup again in 2002 and then led Real to the Spanish La Liga title in 2003.
Under Del Bosque, Real Madrid played a very attacking football helped by the Galacticos such as Luis Figo, Raul, Zinedine Zidane, and the Brazilian Ronaldo.
Del Bosque was reputed to be very popular with the players as he maintained harmony and comradeship in the dressing room, a remarkable accomplishment given the amount of ego on display.
Vicente del Bosque managed to win 104 matches out of a possible 186 at Real Madrid. The man from Salamanca gifted the perfect football to the Bernabeu faithful and was hugely popular with the supporters.
But it was rumored that there was a political split at the club during his time, with him and several players, including Fernando Hierro on one side and the then club president Florentino Perez and the then sporting director Jorge Valdano on the other.
As a result, Del Bosque's contract was not renewed at the end of the 2002-2003 season.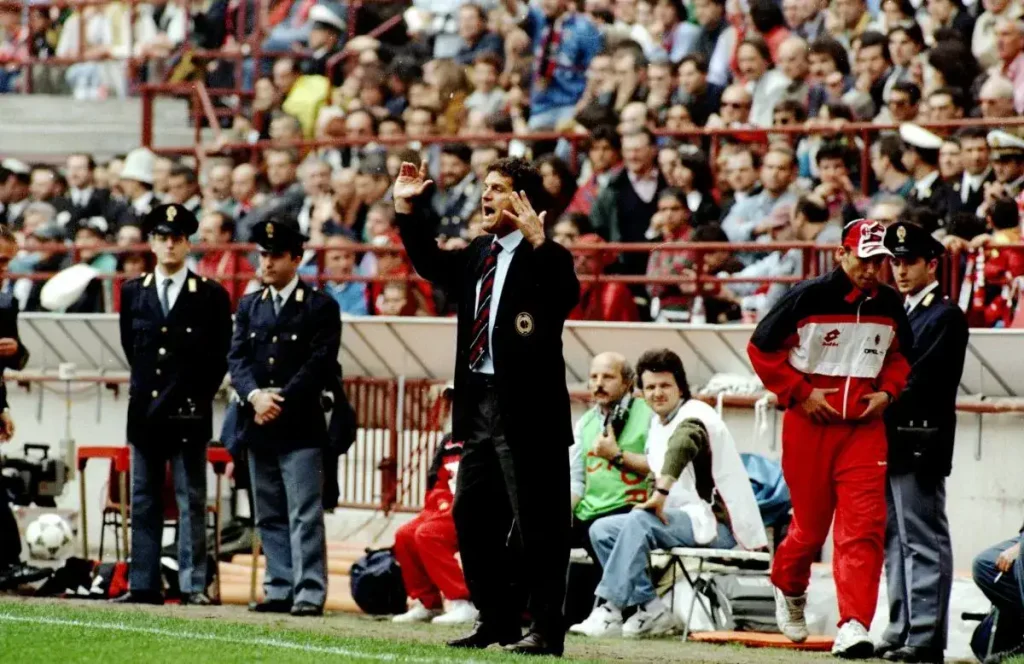 Defensive Tactics, But Effective
Fabio Capello (1996-1997; 2006-2007) Win Record 60.2%
Italian manager Fabio Capello, often so vilified in Spain and said to be archetypal of Italian coaches, was in charge of the club for two years, one year in each spell. His first spell was in the 1996-1997 season when he led Real to La Liga triumph even though F.C. Barcelona played the better football that season.
Capello was defensive in his tactics at the time but still managed to win the league for Real. Fabio Capello and Real Madrid parted company at the end of that season.
He was again drafted into the Los Blancos unit in 2006. the Bernabeu hadn't won a significant silverware in three years, and Capello was asked to restore the club's glory days, which he did but did it in his "ugly" and "boring" Italianized way. In addition, he was accused of being ultra-defensive and often played with two defensive midfielders and adopting a caution-first approach.
Nevertheless, he did what he did the first time he was in charge of the club: pip bitter rivals F.C. Barcelona to the Li Liga title, only this time Real Madrid did so on the final day of the season.
And like the last time, this time, too Fabio Capello was asked to leave at the end of the season. He is not a popular person at Real Madrid, and his footballing philosophy is almost dramatically opposite to what the Madrid supporters foster. Still, two league titles in two seasons in two separate spells demonstrate the Italian's caliber.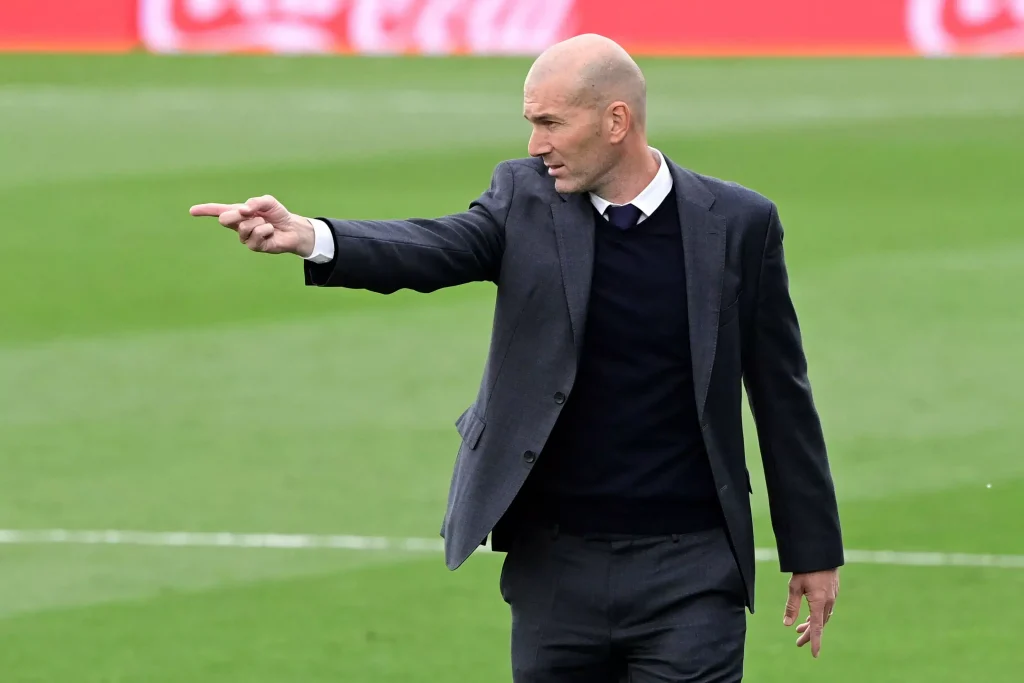 Two FIFA Club World Cup
Zinedine Zidane (2018-2018; 2019-2021) Win Record 65.7%
The former Real Madrid coach is considered one of the greatest players of all time. As soon as the Spanish club announced the dismissal of coach Rafael Benítez, Zinedine Zidane was appointed the new coach for a two-and-a-half-year term in January 2016.
Los Blancos finished runners-up to Barcelona in his first season and beat Atletico Madrid in the UEFA Champions League final.
Zidane led his team to 40 consecutive victories in his first entire season as a Real Madrid manager. A new Spanish record was established, beating Luis Enrique's 39 unbeaten matches with Barcelona.
In addition to winning La Liga, they also won the Champions League final. Zidane announced his resignation as Real Madrid coach five days after winning the double, citing the club's "need for change."
The club convinced him to return for a second stint. Zidane won La Liga a second time as a coach. After more records were broken such as winning the FIFA Club World Cup final twice and two Champions League titles, Zinedine Zidane decided to leave his contract with the club, for his contract was up.
The fans were once disappointed that Zidane had left the club.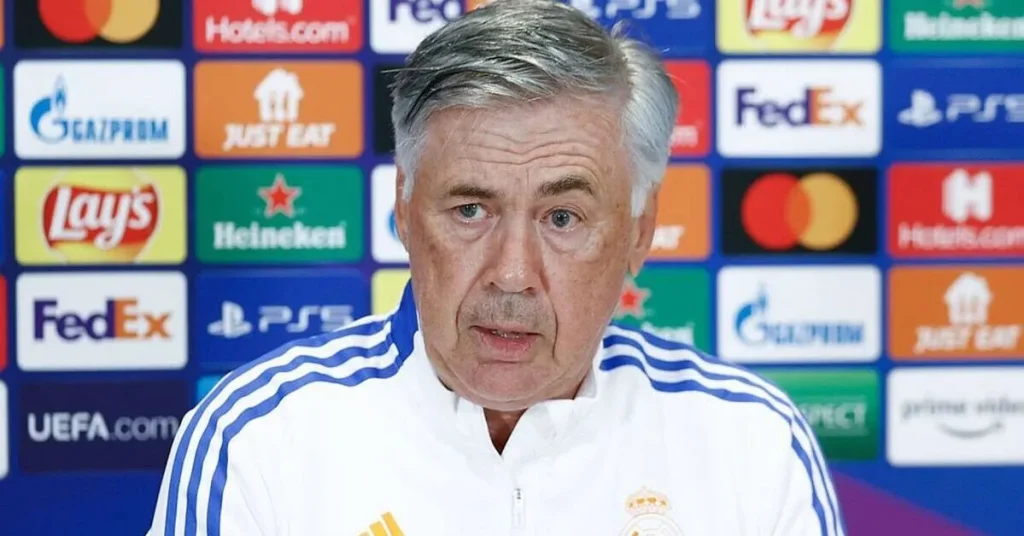 Carletto Is His Nickname
Carlo Ancelotti (2013-15, 2021-Current Manager) Win Record 72.2%
With eight UEFA club titles, Carlo Ancelotti is regarded as one of the greatest and most successful managers of all time. Having won 2 Champions League finals with Real Madrid (and 2 with AC Milan).
Ancelotti was appointed manager of Real Madrid as José Mourinho's replacement in June 2013, signing a three-year deal. Real Madrid won the Champions League for the tenth time in his first season by defeating Atlético Madrid 4–1 in the final. A failure to win the La Liga in his next season led to his sacking in 2015.
Ancelotti left Everton in June 2021 to rejoin Real Madrid. In his first season, he won three trophies out of a possible four, winning the Spanish La Liga, the Supercopa de Espaa, and the Champions League. His current contract expires in two years.
Real Madrid Managers That Have Won The Most Trophies
| Rank | Manager | Trophies Won |
| --- | --- | --- |
| 1 | Miguel Muñoz | 14 |
| 2 | Zinedine Zidane | 11 |
| 3 | Luis Molowny | 8 |
| 4 | Vicente del Bosque | 7 |
| 5 | Carlo Ancelotti | 7 |
| 6 | Leo Beenhakker | 6 |