For Santa Cruz, one of the big three soccer clubs in the Brazilian state of Pernambuco, the deal struck back in early 1983 for Ricardo Rocha was just one of many done with smaller clubs from the interior.
Yet even by today's standards, the terms were very unusual. To secure the services of the then-20-year-old right-back, Santa Cruz had to compensate his former side Santo Amaro with no more than a set of training vests, two pairs of soccer cleats, and two soccer balls.
That minuscule fee gave no hint as to the quality of a player who would spend the next 15 years at some of the world's top clubs and pick up a World Cup winners medal along the way.
Good Business For Ricardo Rocha
It did not take long for Santa Cruz to realize the fantastic bit of business they had done for the full-back. Indeed, within two years, Ricardo Rocha had been sold on to Sao Paulo side Guarani, who moved him back to his original position in the center of defense.
His first international call-up followed shortly afterward, and soon the man from Recife was holding down a starting berth in the Seleção.
Ricardo Rocha was twice named the best central defender in his domestic championship, twice selected to represent Brazil at the World Cup, and known as "The Sheriff" for his integrity and leadership.
Different Clubs
"I spent a lot of time moving around during my career. In fact, I lined up for 11 different clubs in four countries," he tells the History Of Soccer team.
"That said, I'm proud to have only played for top-class teams at a high level and to have had an important role at each of those," adds the former Sao Paulo, Real Madrid, Vasco da Gama, and Newell's Old Boys defender.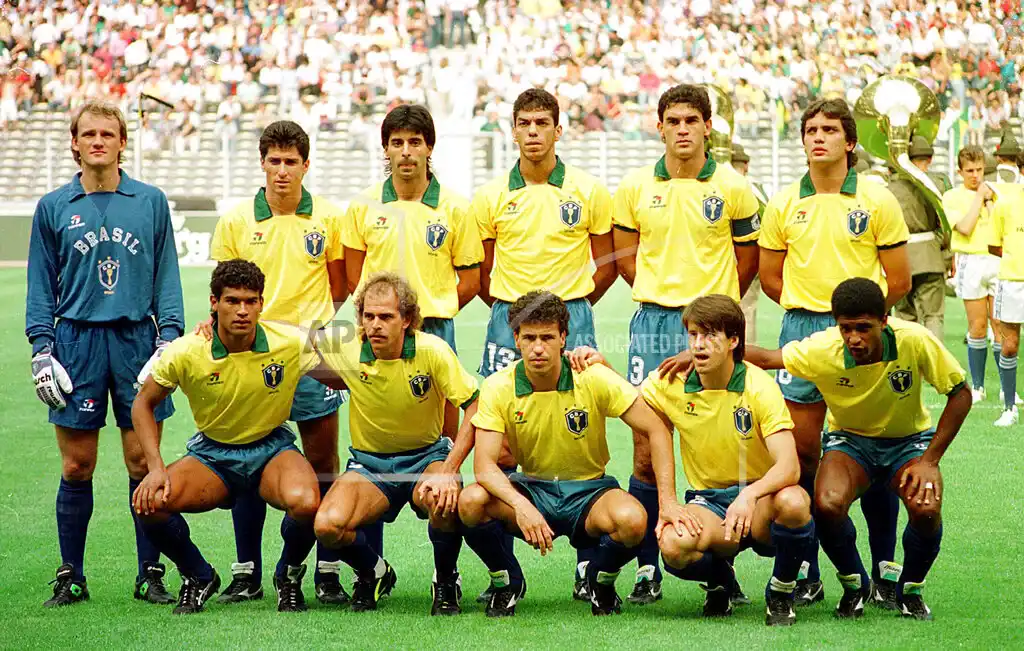 Memorable Moments
His commanding presence at a host of leading clubs explains why Ricardo Rocha was generally an automatic choice for the Auriverde for the best part of a decade.
However, as fate would have it, his involvement in the 1990 and 1994 World Cups, which should have been the crowning achievements of his international career, was limited to just three games.
In Italy 1990, where he adopted his Rocha surname to distinguish himself from fellow international Ricardo Gomes, he was handed a starting berth in Brazil's third group match, a 1-0 win over Scotland.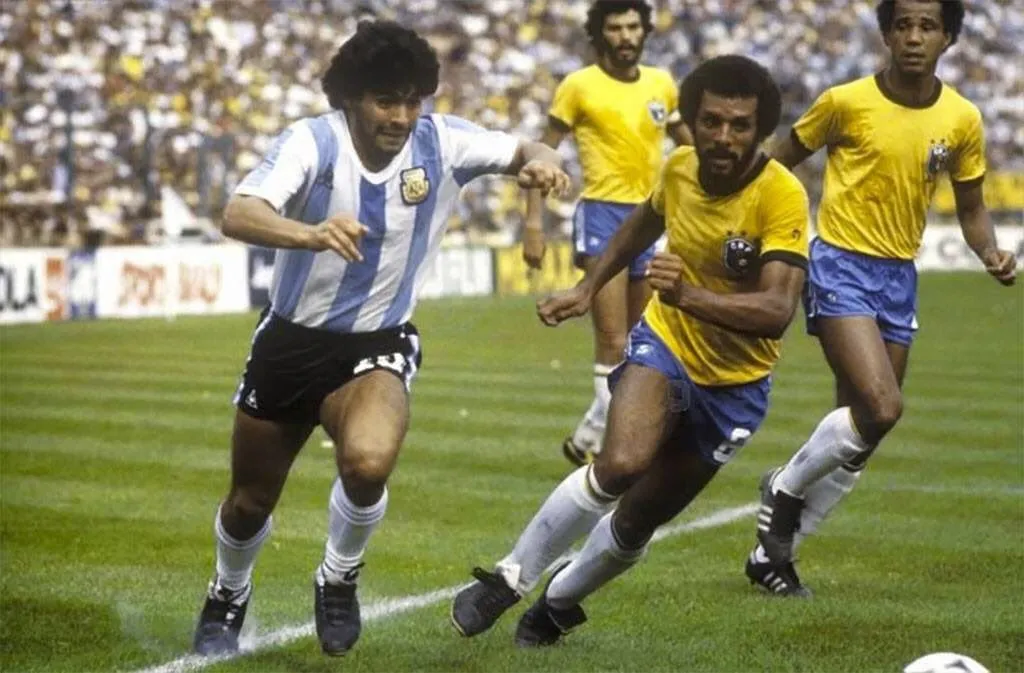 Next up for the Canarinhos was a last-16 clash with Argentina, when Ricardo Rocha was one of several Brazilian defenders unable to stop Diego Maradona from setting up Claudio Caniggia for the game's only goal.
USA World Cup 1994
After the disappointment of that elimination, Brazil was more determined than ever four years later in the USA, where the center-back was among coach Carlos Alberto Parreira's starting 11.
However, fate dealt him a cruel blow 69 minutes into his side's opening 2-0 win over Russia. A torn muscle in his right leg brought his competition to an abrupt end, opening the door for his replacement Aldair to play the next six games en route to the world title.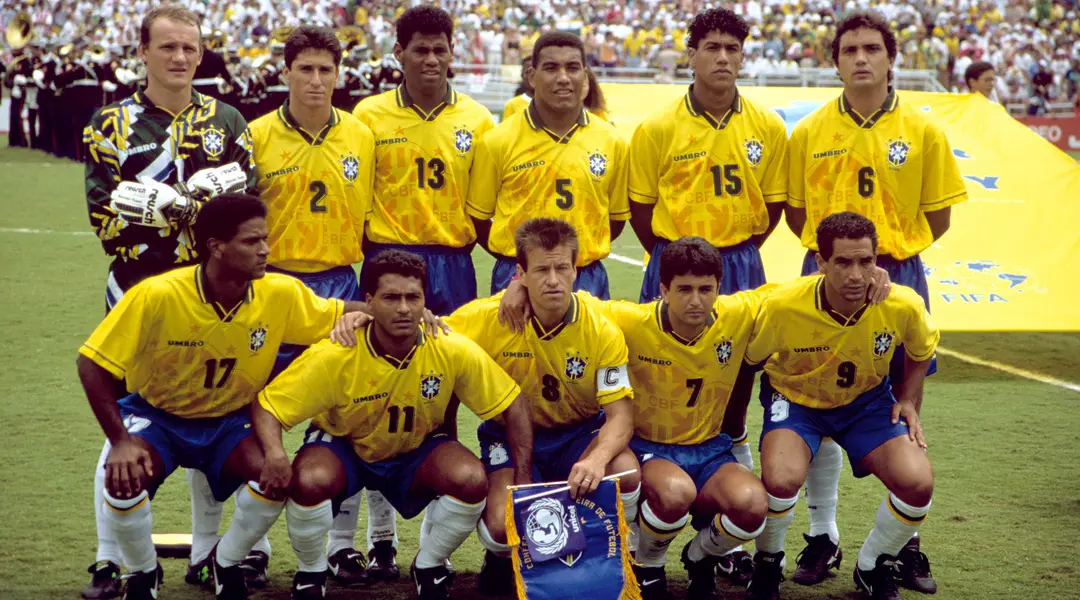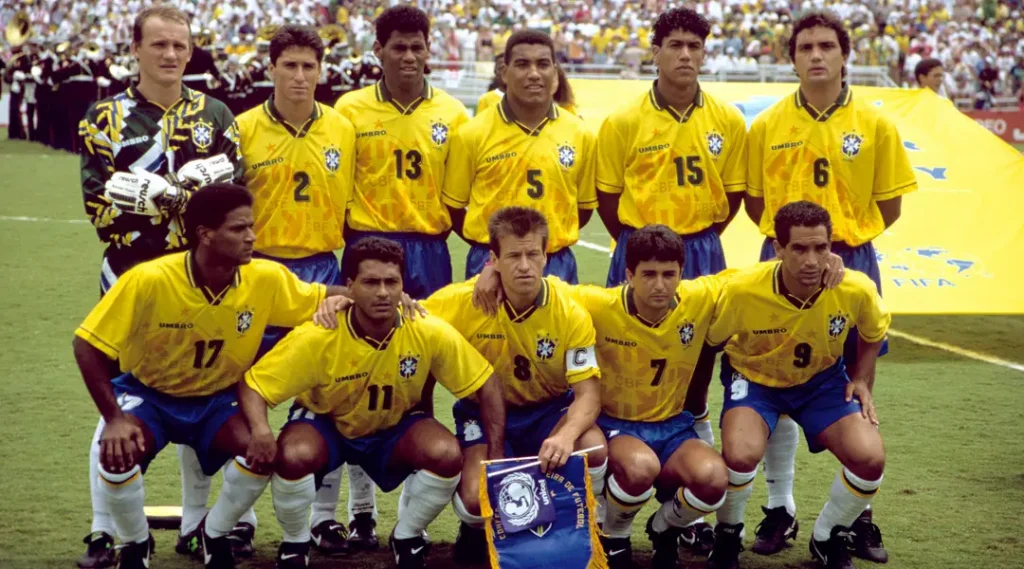 Despite this misfortune, the 59-year-old insists there were plenty of positives to make up for the injury: "There's no way I could feel frustrated after becoming world champion.
That was the ultimate goal of all 22 of us who were there. So yes, I felt unfortunate when I was injured, as the World Cup is a unique opportunity and doesn't allow for mistakes or injuries. Still, the joy of winning the title compensated for everything."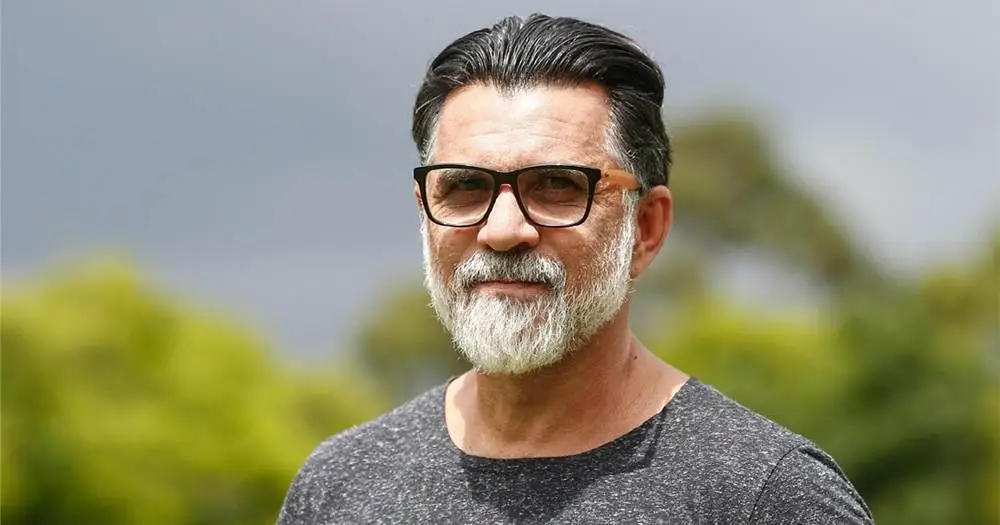 After Soccer
The following year, Ricardo Rocha made his final appearance for the Seleção. Still, he continued to compete at the highest level for several more years, playing for some of the leading clubs in his homeland and then for Newell's Old Boys in Argentina.
After a brief stint with Flamengo in 1998, he finally ended his career and has remained closely involved with soccer ever since.
Having shaved off his trademark mustache, Ricardo Rocha now runs a company that handles sports event organization and soccer player representation with his former Vasco da Gama teammate Alexandre Torres (son of Brazil's captain of Mexico 1970, Carlos Alberto Torres).
Showbol
In addition, he has a business partnership with former Auriverde midfielder Djalminha, dedicated to organizing Showbol (a version of indoor soccer) events.
For now, his priority remains the development of that game, though he is not ruling out the possibility of traditional soccer coaching. "Perhaps in the future, as I believe I have what it takes.
After all, if I was the Sheriff on the field, how could I not call the shots from the sidelines as well?" he says with a laugh.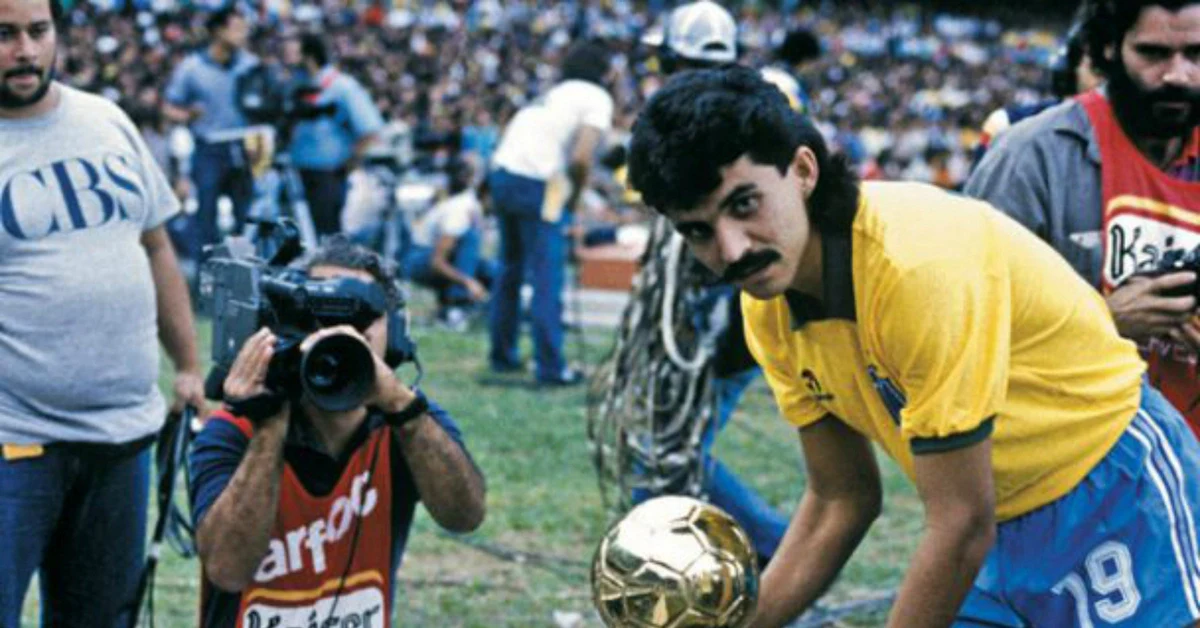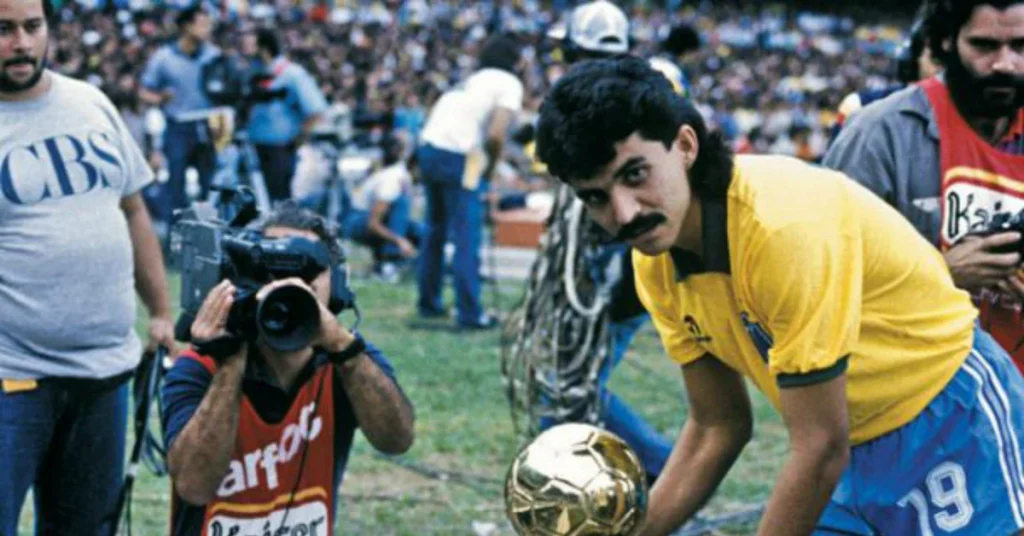 Ricardo Rocha Facts And Figures
Full Name: Ricardo Roberto Barreto da Rocha
Date Of Birth: 11/09/62
Birthplace: Recife, Brazil
Primary Position: Central defender
Clubs:
Santo Amaro (1982)
Santa Cruz (1983-84)
Guarani (1985-88)
Sporting (1988)
San Paulo (1989-91)
Real Madrid (1991-93)
Santos (1993)
Vasco da Gama (1994-95)
Fluminense (1996)
Newell's Old Boys-ARG (1997-98)
Flamengo (1998)
National team: 42 caps
Honors:
FIFA World Cup USA 1994
Pan American Games (1987)
Pernambucano Championship (1983)
Paulista Championship (1989)
Brasileirao (1991)
Copa del Rey (1993)
Spanish Super Cup (1993)
Carioca Championship (1994)
Brazilian Golden Ball (1994)
Brazilian Silver Ball (1986, 1989, 1991, and 1993)