Since the first edition of the World Cup in 1930, we have witnessed all sorts of surprises, from a non-footballing side USA going all the way to the quarter-finals, to a 38-year old Roger Milla guiding underdogs Cameroon to a quarter final berth in Italia 90. Every World Cup has a dark horse.
A dark horse is a team that no one talks about until they come along and surprise everyone.
As football fans, we have a somewhat different definition of what a dark horse is; for example, despite having a strong team and being among the favourites to win the World Cup, many people are referring to The Netherlands as a "dark horse" in Qatar's finals.
The 2022 FIFA World Cup is now over, and excitement for football's biggest stage to come around again in 2026 is already rising. 
Ghana took everyone by surprise in 2010 as the Black Stars lost out on a semi-final place on penalties. Costa Rica was the World Cup dark horse in 2014. First, they topped their group with stronger sides like Italy, England, and Uruguay. Croatia emerged as the underdog in 2018, reaching the final for the first time in their World Cup soccer history.
Exit domestic leagues, and enter the biggest sporting event in the world. There will be plenty to bet on in terms of football and many entertaining casino games at Ignition Poker, but all eyes are now on 2026 World Cup. We look at some historical dark horses and teams that were the 2022 World Cup dark horses.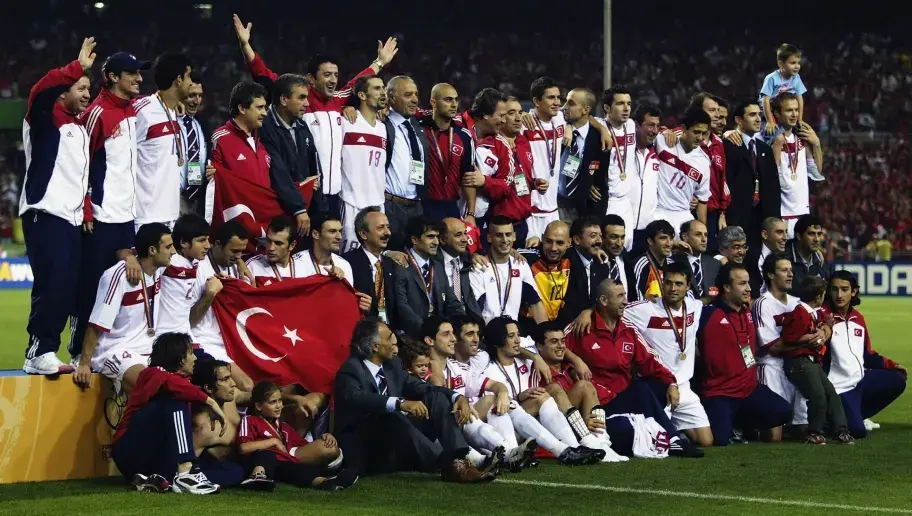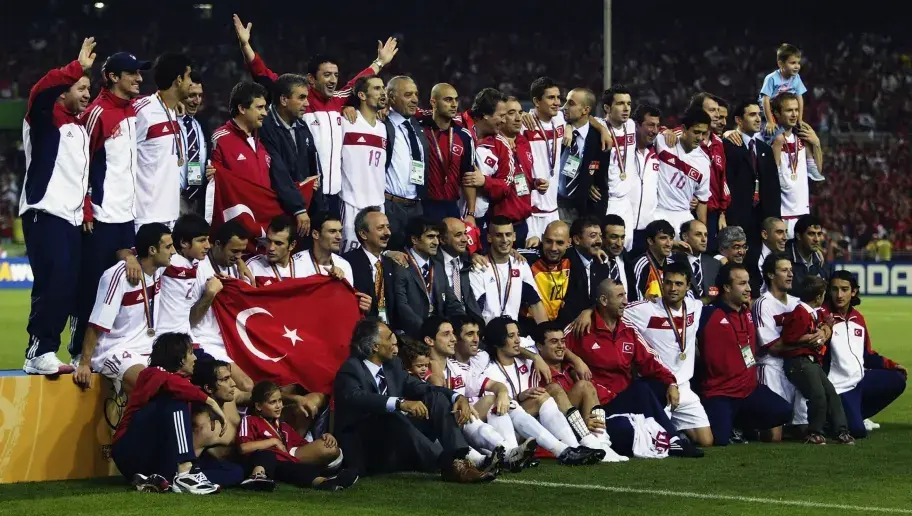 Turkey (2002)
The only event featuring two sides in the list is the 2002 World Cup. As predicted, Turkey were second in a group that included China, Costa Rica, and Brazil, but few expected the Turks to go all the way to the semis.
They defeated both joint hosts, Japan in the Round of 16 and South Korea in the third-place play-off, on their way to defeating Senegal in the Quarter-Finals and falling 1-0 to Brazil in the Semi-Finals.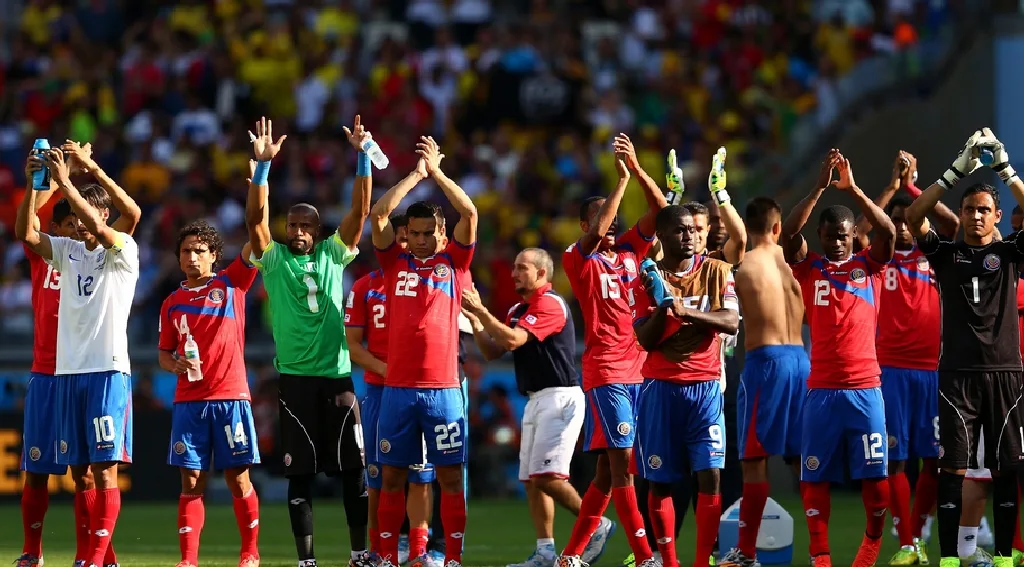 Costa Rica (2014)
Costa Rica entered the 2014 World Cup, having only won one game in the previous 24 World Cup finals. They were considered to be the whipping boys in a group that included three past World Cup winners, England, Uruguay, and Italy.
Costa Rica avoided a thrashing and won the group with two victories and one tie. They then defeated Greece in the Round of 16 before being eliminated on penalties by the Netherlands in the Quarter-Finals.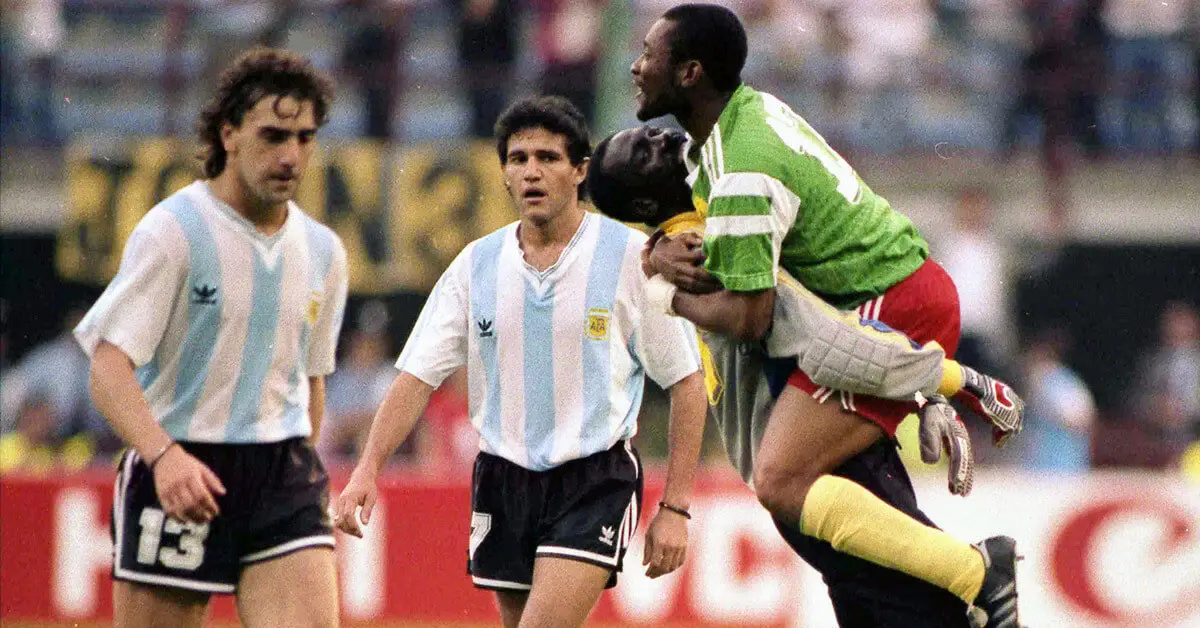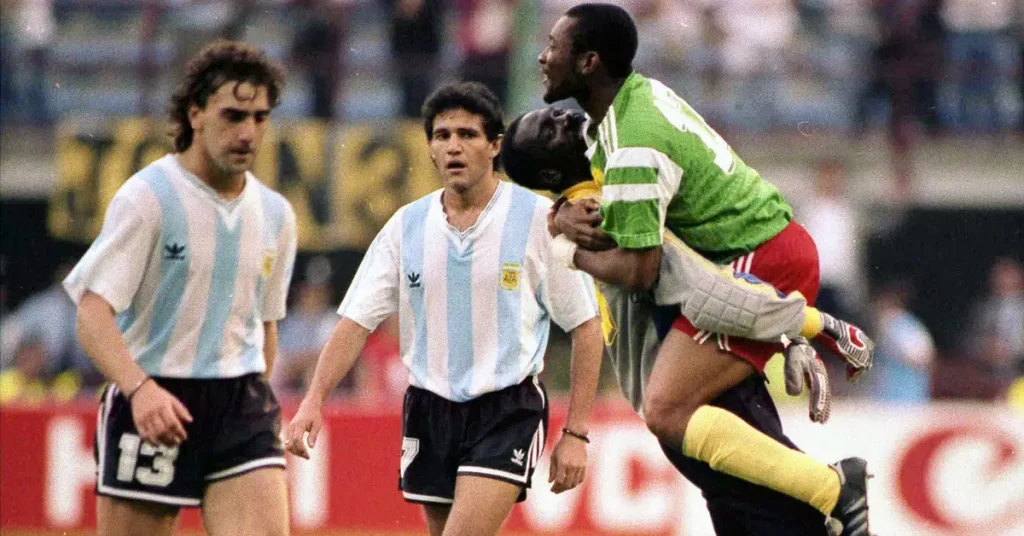 Cameroon (1990)
Three African teams have reached the FIFA World Cup Quarter-Finals, and all three, along with the brutally unhappy Algerians of 1982, might have made this list, but Cameroon were the trailblazers, reaching that level for the first time at Italia '90, and they could have gone farther.
Cameroon defeated defending world champions Argentina in their first tournament game, and a win against Romania helped them top their group. The first knockout round was won 2-1 against Colombia, setting up a Quarter-Final match versus England.
It was a nail-biter, with England winning 3-2 in extra time – but the exploits of a 38-year-old Roger Milla and his team will live long in our memories.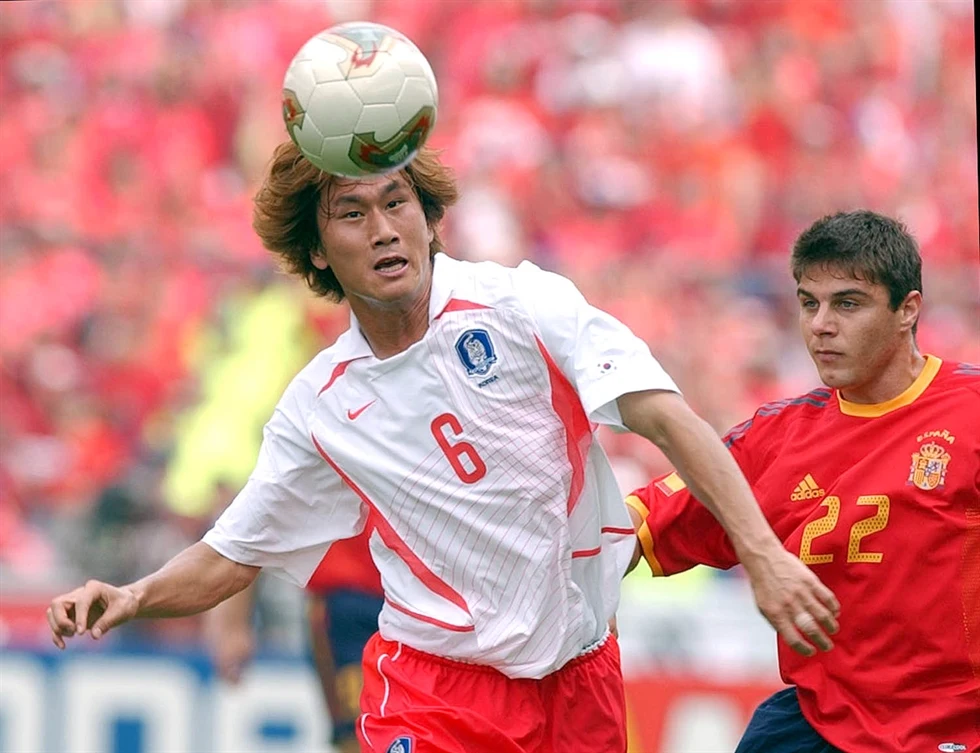 South Korea (2002)
South Korea had appeared in five previous World Cup finals but had never won a game before co-hosting the event with Japan in 2002. On home soil, a South Korean team headed by Guus Hiddink upset Poland and Portugal to top their group before defeating Italy and Spain in the knockout rounds.
Their knockout victories, however, were not without criticism. Whether it was due to faulty officiating or something more nefarious, the joint hosts enjoyed many favorable decisions across the two games, but their energetic performances and group stage triumph earned them a spot here.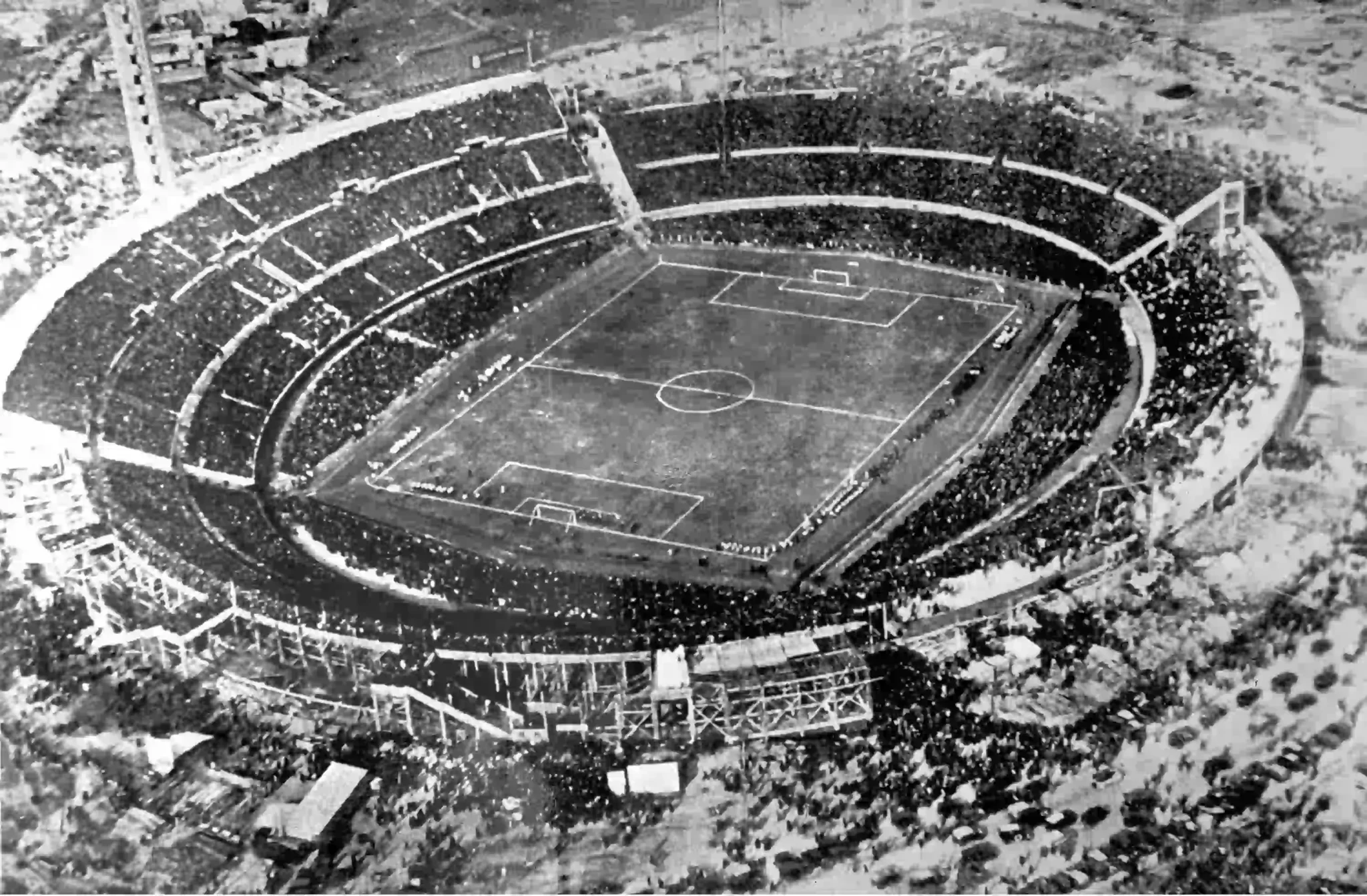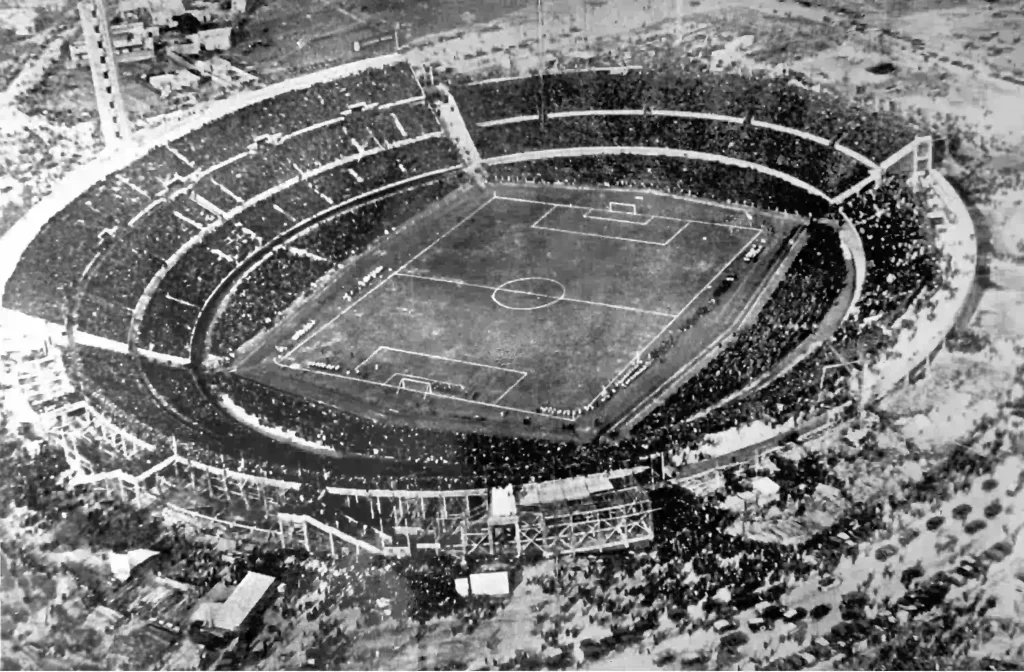 USA (1930)
Although the United States was an early contributor of football according to the history of soccer, particularly international football, the beautiful game was not welcomed with the same passion as American Football, basketball, and other major US sports.
They were unfancied for the inaugural FIFA World Cup in Uruguay in 1930, yet it remains their best-ever result in the competition. The US topped their group with victories over Belgium and Paraguay. This put them through to the semi-finals when they were beaten 6-1 by Argentina.
Three Possible Dark Horses In Qatar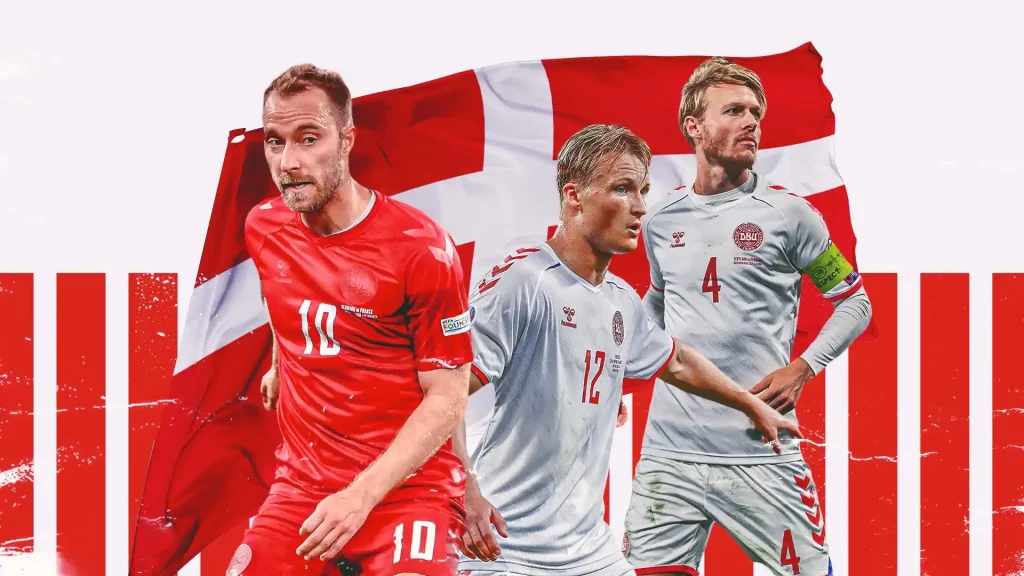 Denmark (Finished 28th)
Denmark were the underdogs at the European Championships last summer. Their outstanding performance saw them go to the semi-finals, only to be eliminated by a controversial England penalty. Denmark could be a dark horse again, with a group of comparable opponents heading to the FIFA World Cup.
Denmark is now deservedly placed 10th in the FIFA rankings. Despite defeating France 2-0 in their final qualifying group match, they finished second, just behind Croatia.
Their best-ever FIFA World Cup showing was in 1998 when they lost out to Brazil in the quarter-finals.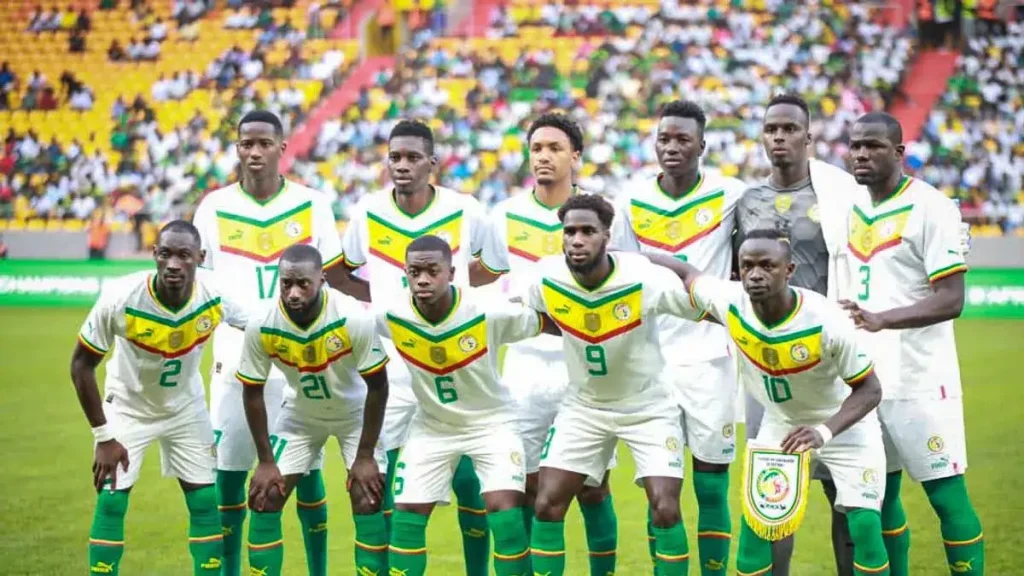 Senegal (Finished 10th)
The African Champions are currently ranked 18th in the world. Their stunning win over France in 2002 remains one of the biggest upsets in FIFA World Cup history. The Lions of Teranga will be making only their third appearance in this competition, as they previously appeared in 2002 and 2018.
With players like Sadio Mane and Eduoard Mendy, Senegal could emerge as a dark horse this winter. They were eliminated from the group stage last time out on a fair-play basis, allowing Japan to qualify ahead of them.
They do, however, have the potential to become the first African team to get past the quarter-finals this season.
They won their qualification group at the expense of bitter rivals Egypt to qualify for this year's edition. They will face the hosts, Qatar, the Netherlands, and Ecuador in their group.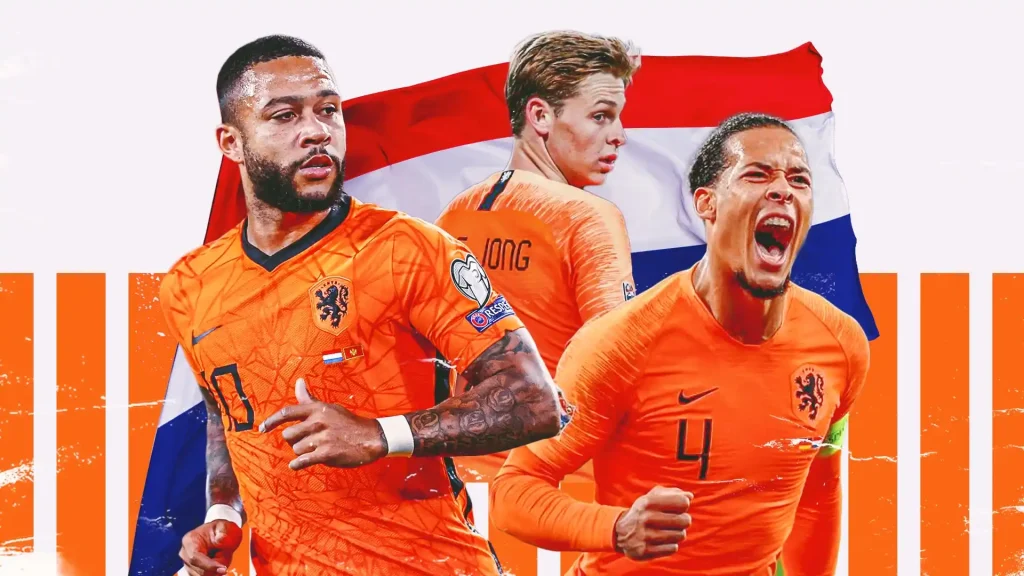 The Netherlands (Finished 5th)
The Dutch national team was conspicuously missing from the 2018 edition in Russia. Their last showing in 2014 was memorable, as they finished third in the tournament.
Coincidentally, they are led by Louis Van Gaal, who guided them to their last FIFA World Cup victory. The 71-year-old strategist will be eager to do better this time around.
Since Van Gaal's return, the Netherlands have gone undefeated and have only drawn four games. They won their Nations League group, defeating Belgium at home and away. They are now ranked seventh in the world.
They have a crop of talented players in all areas, including Virgil Van Dijk, Cody Gakpo, Memphis Depay, and Frenkie De Jong, meaning we could see them put their previous disappointments behind them and take this one home.
All said, the world awaits the curtains to open on football's grandest stage. It is a World Cup like no other, in winter. Several star players have been ruled out of the tournament due to injuries, while European Champions Italy are missing out.
The World Cup 2022 will be the last tournament for the best footballing duo of our generation – Cristiano Ronaldo and Leo Messi. The World Cup is the only trophy missing from their cabinets, but for Messi, he was on the winning team and has has added this trophy to his collection.