The 2015 FIFA Women's World Cup Canada Finals was the experience of a lifetime as the eyes of the world were on Canada for the 30-day final tournament, from June 6 to July 5. Canada was an outstanding host, running a flawless tournament, delivering a professional environment, and of course, welcoming the round ball with hearts and arms wide open.
$1 Billion Economic Stimulus
Held from coast to coast, the 2015 FIFA Women's World Cup Canada Finals drew record crowds, generated nearly $1 billion in economic spinoffs, and attracted a television audience of more than 750 million viewers.
Canada hosted a competition simultaneously from coast to coast for the first time in its history, from Vancouver on the Pacific coast to Moncton on the Atlantic coast. Also a first for a FIFA tournament, the competition crossed five time zones.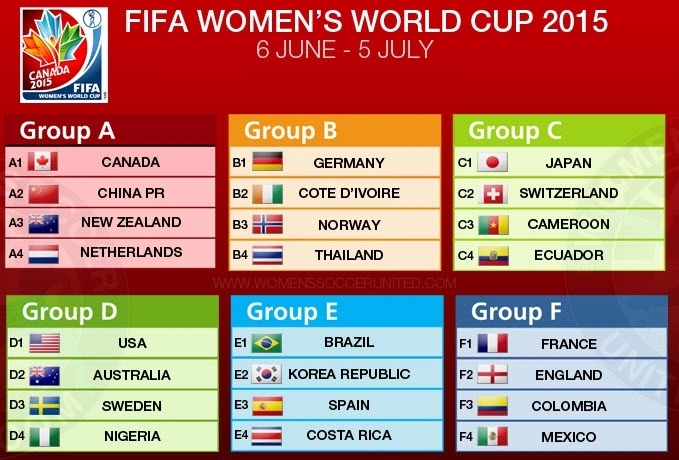 Attracting 1,353,506 spectators over 52 matches, the 2015 FIFA Women's World Cup Canada Finals set a competition record and a FIFA competition record other than the FIFA World Cup. The tournament hosted an average of 26,539 spectators per match, with seven games over 50,000 spectators.
High Attendances
From the opening match on June 6, Canada set a new attendance record for the most significant number of spectators for a Canadian national team match on our territory, all disciplines combined. The crowd of 53,058 at Commonwealth Stadium in Edmonton on June 6 was surpassed twice for a Canada game, on June 21 (53,855) and June 27 (54,027) at BC Place Stadium in Vancouver.
The average attendance for Canada's five games was 48,380, with three games over 50,000. In terms of performance, Canada finished sixth in Canada 2015. Combined with a quarter-final at the FIFA U-17 Women's World Cup Costa Rica 2014 and a quarter-final at the FIFA U-17 Women's World Cup FIFA U-20 Canada 2014, Canada was the only country in the world to finish in the Top 8 of all three FIFA women's competitions in 2014 and 2015.
No less than 129 national teams (a record) participated in qualifying for the 2015 FIFA Women's World Cup Canada Finals. The qualifying matches played over more than 20 months, from April 4 2013 to December 2, 2014, in 179 cities and 79 countries. In Canada, a record 24 finalists played the finals over a record 30 days, with 52 matches played in six host cities: Vancouver in British Columbia, Edmonton in Alberta, Winnipeg in Manitoba, Ottawa in Ontario, Montreal in Quebec, and Moncton in New Brunswick.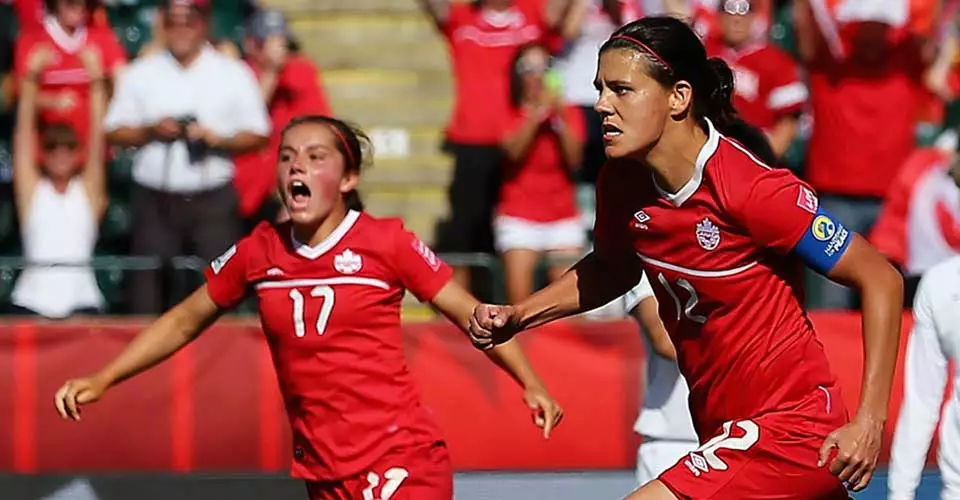 2015 FIFA Women's World Cup Canada Finals Spinoffs
The event generated economic spinoffs of $493.6 million in industrial production, $241.1 million in the gross domestic product, and $97 million in taxes. The event also supported 3,154 one-year jobs and engaged 60% of Canadians aged 9-17. As part of the competition's legacy, no less than 24 FIFA Quality Pro playing surfaces were used, including 18 training pitches available to practitioners from the six Canadian communities in which they were located.
During June, Statistics Canada highlighted a 0.5% increase in the actual gross domestic product (after a decrease observed over the previous five consecutive months), as well as a 6.4% increase for the arts and entertainment. In the province of British Columbia, 99% of hotel room inventory was sold during the competition.
On television, the event was seen by over 750 million viewers worldwide, with over 45 million viewers for the July 5 final. In addition, over 20.8 million Canadians watched the competition, and more than 50% of Canadian women aged 2-17 watched at least part of the competition.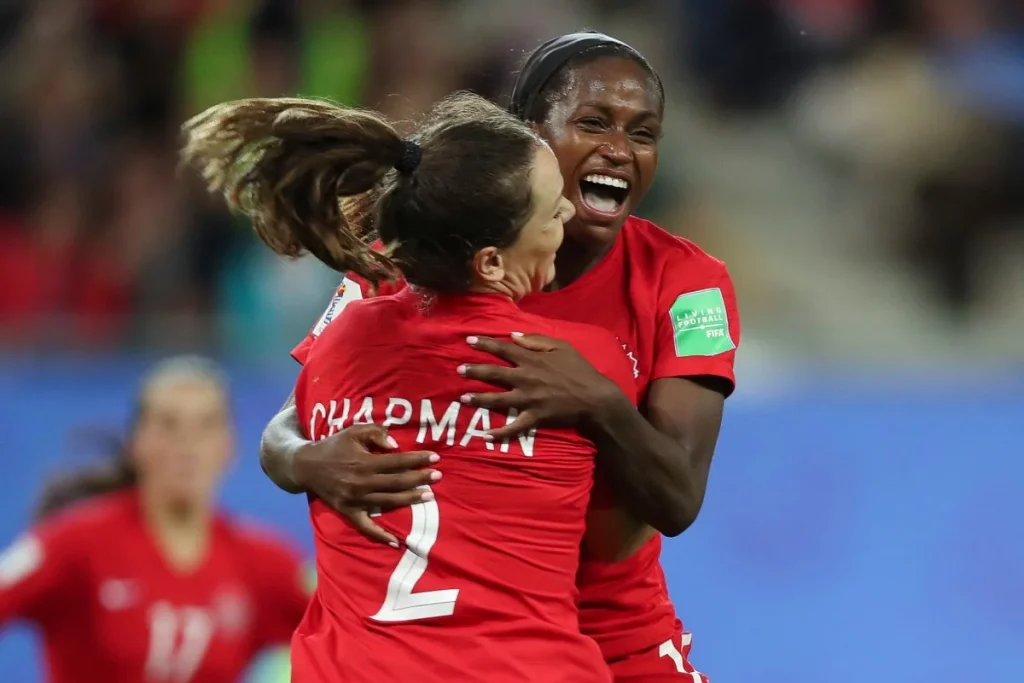 Online Views
The tournament attracted 20 million visitors to FIFA.com/Canada2015 and 28 million views on YouTube. In addition, with nine billion impressions on Twitter, the competition took third place in this chapter in the sports category during the year 2015.
The 2015 FIFA Women's World Cup Canada Finals was a landmark event for Canada, football, and women everywhere. True to its slogan 'Towards the Big Goal,' the competition spotlighted women's sport. 'Towards the Big Goal' carried the dual message that embodied the essence of world-class competition: one directed to the playing field and the other for humanity.
2015 FIFA Women's World Cup Canada Finals Interesting Facts
The Hawk-Eye system was used for the first time at the 2015 tournament.
This was also the first time that either men or women played on artificial turf at a World Cup.
The tournament will be played in Vancouver, Edmonton, Winnipeg, Ottawa, Montreal, and Moncton.
It was a rematch of 2011 final, played between Japan and the United States. The USWNT won 5-2.
The number of goals scored per match was 2.81, resulting in 146 goals in 52 matches.
In response to the use of the artificial surface instead of grass, more than fifty players protested.
With 6 goals each, Cecilia Célia Šašić and Carli Lloyd finished top scorers.
In their second successive final appearance, Japan attempted to become the first country to successfully defend a title since Germany in the 2007 Women's World Cup.
Throughout the tournament, both finalists were undefeated.
The seven goals scored in the final set a record for the most goals in a Women's World Cup final.
The USWNT won $2 million as prize money for their victory. That is about 5% of what the men's champions would receive.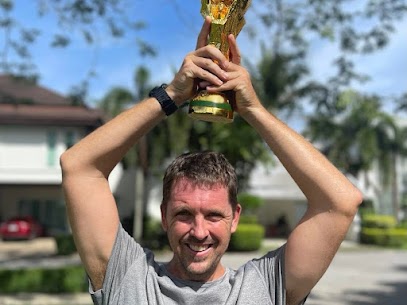 Rhett is an Australian-born, globe trotter who is a UEFA 'A' Licence Soccer Coach. With his family, he has traveled and coached soccer in more than 30 countries, while attending World Cups, European Championships, and some of the biggest local derbies in the world!