A set of football rules developed at the University of Cambridge in the nineteenth century was known as the Cambridge Rules of Football. These rules had a major influence on the creation of the original Laws of the Game of the Football Association.
Football has always been popular in Cambridge, United Kingdom. However, during one match at Chesterton, a fight broke out between town folk and Cambridge students, leading the Vice-Chancellor of the university to issue an order banning "football" outside of college grounds.
In 1839, Albert Pell, a former Rugby School pupil, organized football matches at Cambridge University. Due to variations among the various schools, a compromise set of rules had to be found.
These became known as the Cambridge Rules of Football. Parker's Piece in Cambridge remains a hallowed turf for football fans and historians thanks to its role in forming the first football rules.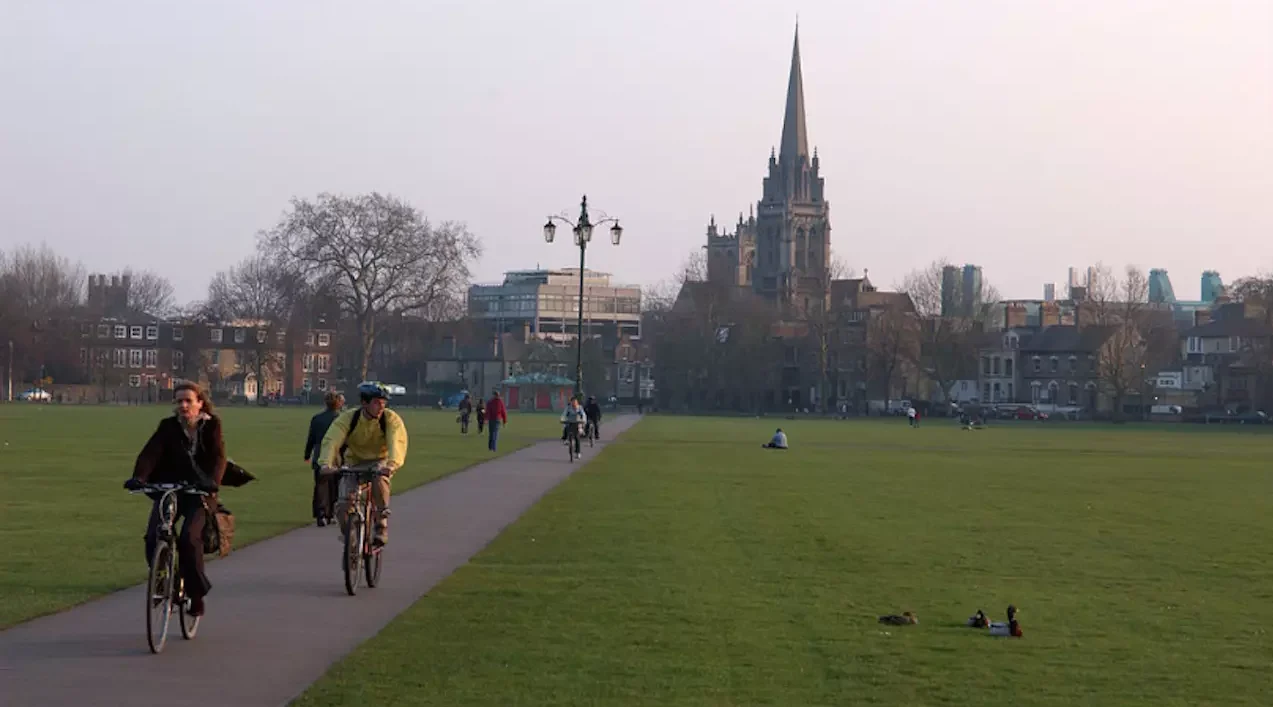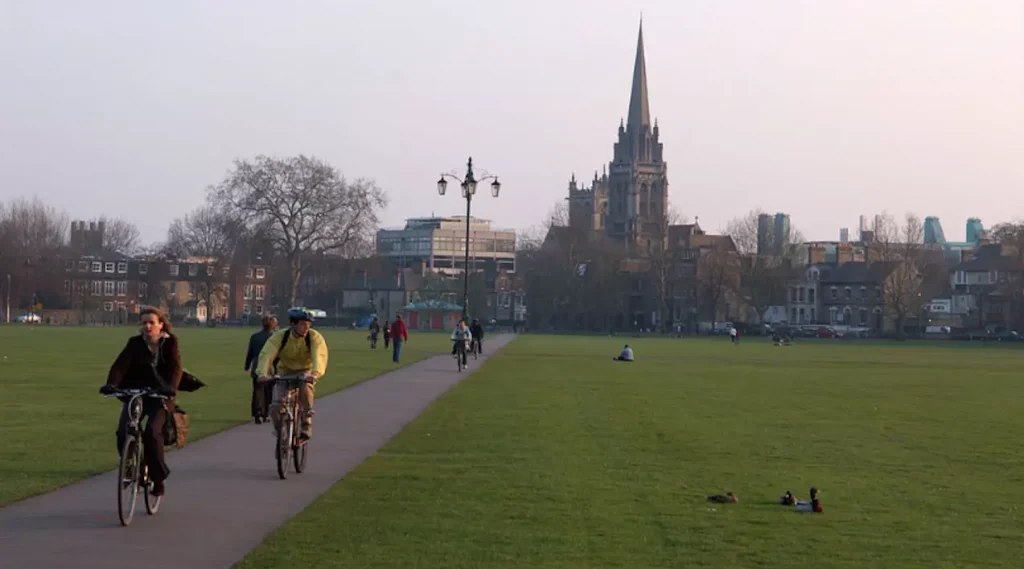 The Cambridge Historical Football Match
In 1846, H. de Winton and JC Thring, graduates of Shrewsbury School, formed a football club at Cambridge University with some old Etonians. Initially, only a few matches were played, but interest in the sport was renewed in 1848. In a letter dated 8 October 1897, Mr. H.C. Malden recounted the story of how the 1848 rules were formulated:
"I went up to Trinity College Cambridge. The following year, an attempt was made to arrange a football game instead of hockey, then in style. However, the result was chaos as each man played by the rules he was accustomed to from his public school. Rugby men handled the ball so ferociously that the Eton men were furious.
As a result, it was agreed that two men should represent each public school, and two other men should be chosen. G. Salt and myself were selected for the Varsity. Other names escape me. Burn of Rugby was one, and Whymper of Eton too, I believe. I believe that we numbered 14.
Many schools were represented, including Winchester, Shrewsbury, Harrow, and Eton. In those days, we met after Hall, which was 4 p.m. As I anticipated a long meeting, I provided pens, ink, and paper. Several students asked me if a test was on.
Our progress in defining new rules was slow because everyone brought a copy of his school rules or knew them by heart. Being unprejudiced, Salt and I had carried or struck out several rules on several occasions when we voted equally. Finally, just before midnight, we parted ways.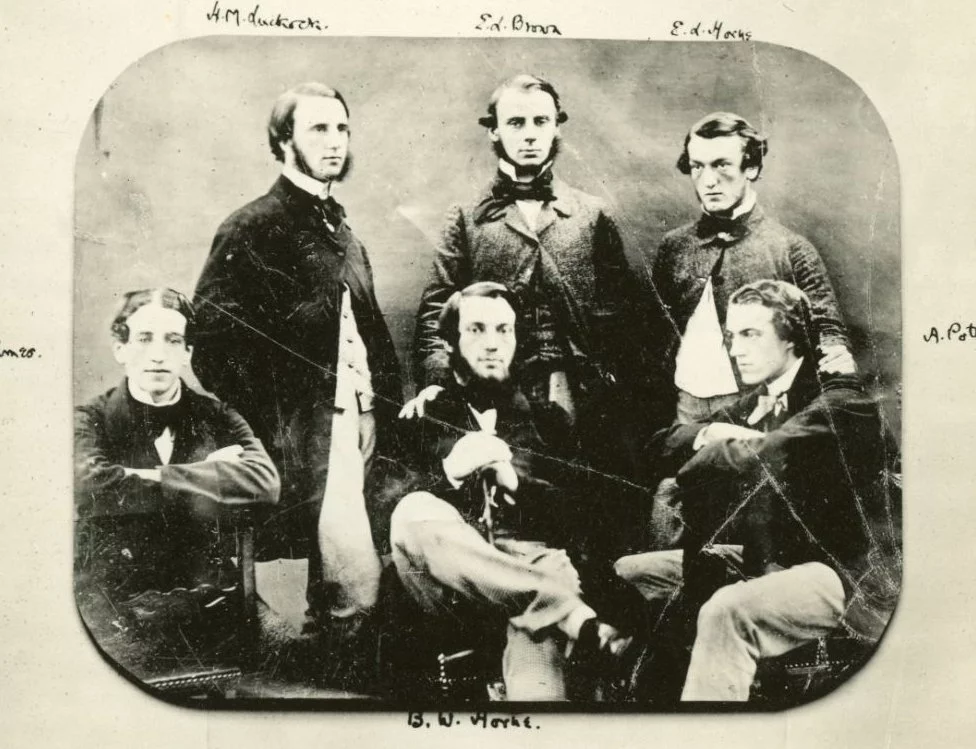 The Cambridge Rules of Football
The new rules were printed as the "Cambridge Rules of Football," copies were distributed, and copies were pasted up on Parker's Piece, and the new rules worked very well. I never heard of any public school man quitting for not liking the rules.
Sometime later, someone took these rules, still in effect at Cambridge University, and with a few changes, they became the Association Rules. A fair catch free kick (as still played at Harrow) was struck out. Offside rules have been relaxed.
In the Library of Shrewsbury School, there is a copy of the University Rules, circa 1856, but no copy of the 1848 rules: As shown in the following praise, these "Cambridge Rules of Football" were the first football rules to be developed and had a significant influence on creating the modern rules of football by Ebenezer Cobb Morley and the founder clubs for the Football Association.
"The Cambridge Rules seem the most suitable for the new Football Association to adopt. With the utmost simplicity, they embrace the true principles of the game."
The Sheffield FC claimed to be the oldest club globally, having been founded in 1857. However, Cambridge University FC appears to have been founded in 1856, making them the oldest football club, according to the Cambridge Rules.
However, the Football Association says both clubs have a place in history. Sheffield is the first actual football club globally and Cambridge for the rules!
Parker's Piece in Cambridge has been adorned with a plaque commemorating its unique role in creating modern football.
It reads: "In the 1800s, students at Parker's Piece established a set of simple football rules emphasizing skill over force, which prohibited catching the ball or 'hacking.' This set of rules became the defining influence on the 1863 Football Association rule book."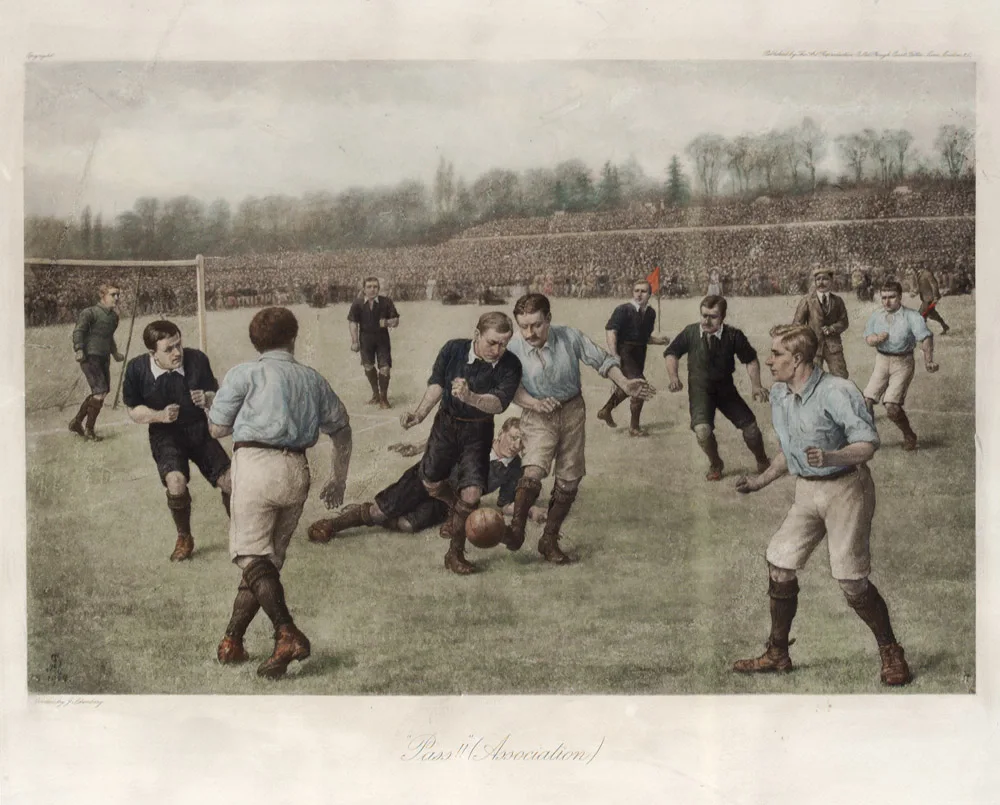 Parker's Piece
The Cambridge University Association Football Club also played a crucial role in developing modern passing football. The team is credited with redefining association football tactics and inventing the modern game almost alone in 1882.
Cambridge was described at the time as the first 'combination' team in which each player was allocated one area of the field and played together as a team in a passing game."
Having been played every year since 1873 (with breaks for the two World Wars), the Varsity football match between Cambridge University and Oxford University is one of the oldest regular fixtures in world football.
England international Robert Vidal scored the only goal in the first Varsity match, as Oxford won 1-0. Games are traditionally played at neutral venues. Once, it was held in Wembley in 1953.
Those who compete in the Varsity match receive the much sought-after Full Blue in addition to playing a part in the history of one of football's longest-running rivalries.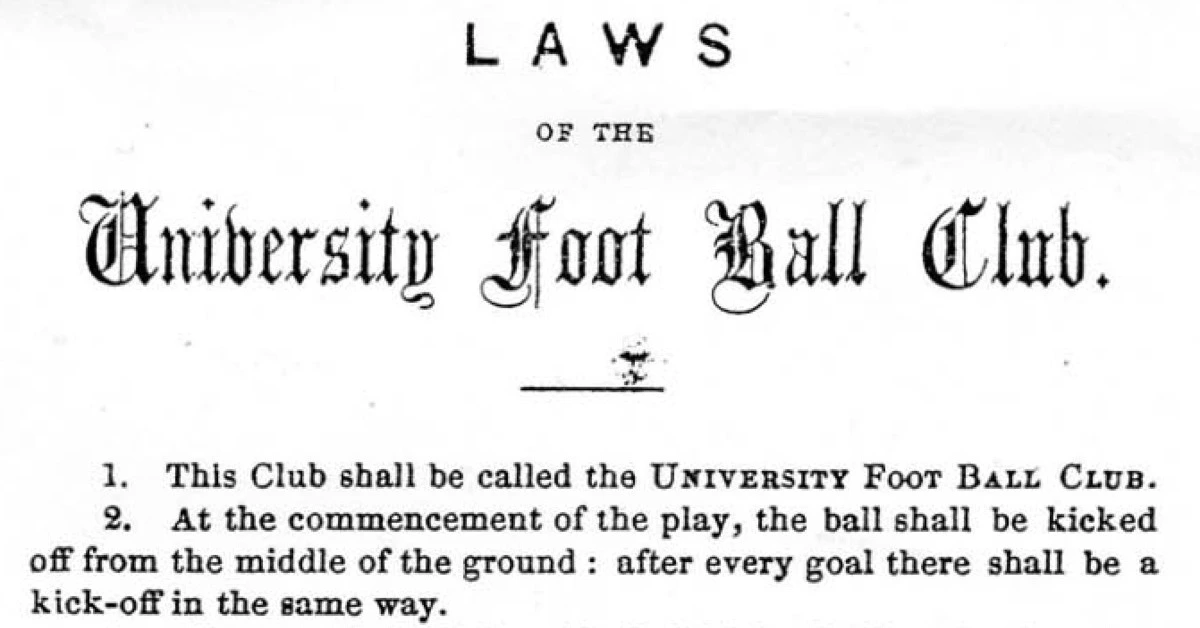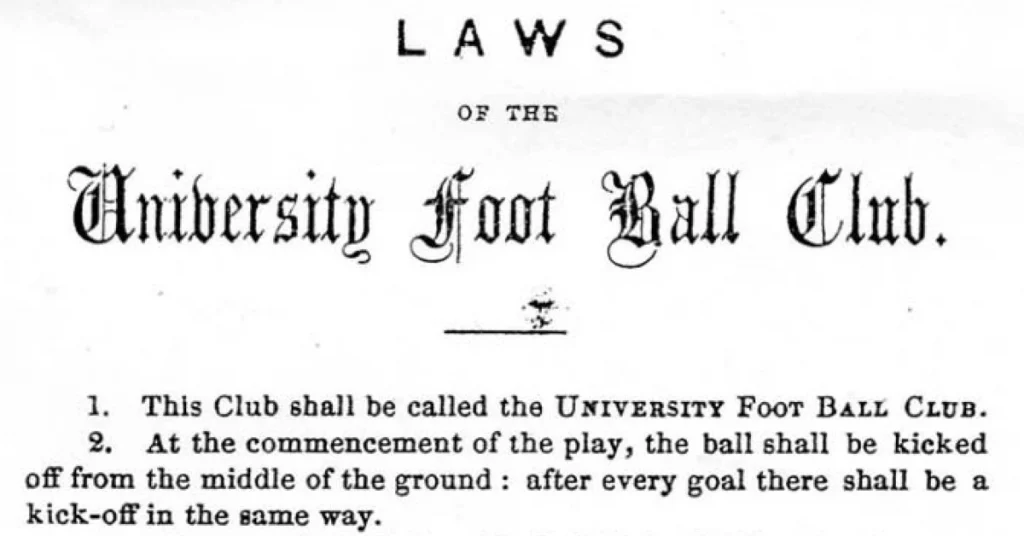 The Formation Of Cambridgeshire Football Association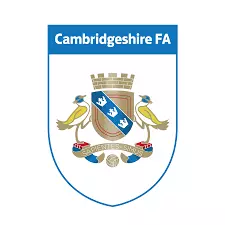 It required a further 17 years to elapse before Cambridgeshire joined the then existing two dozen counties in association with the national body of The FA.
Several clubs existed within Cambridgeshire County before this. There were three clubs in Sawston. (Sawston Mill, Rovers, St. Mary's) Football was played on Parker's Piece by students rather than by townspeople, but gradually graduates and townspeople began to form clubs so that there were 12 clubs in existence by 1884.
Their team names were Albert, Cam, Cassandra, Granta, Old Perseans, Perse School, Printers, Rovers, Newmarket, Linton, Sawston, and Swifts. The clubs were mainly composed of graduates from universities and middle-class citizens throughout the town!
At the end of that year, The Rev. F.B. Westcott's rooms in Trinity College hosted a meeting of secretaries and captains. After much discussion, it was decided to form an Association. The Mayor of Cambridge explained the purpose: "To develop a game with the possibility of a splendid outcome someday."
Those words marked the birth of the Cambridgeshire Football Association!