The Sheffield and Hallamshire Football Association, also known as Sheffield FA, is a governing body of football in England. Founded in 1867, it is the second-oldest football association in the country, preceded only by the Football Association (FA). [9]
The association was established initially as the Sheffield Football Association in 1857 and had teams that followed the Sheffield Rules. However, in 1878, they adopted the regulations set by the FA. Among its notable member clubs are Sheffield FC and Hallam FC, both recognized as among the oldest soccer teams in the world.
Initial Development Of The Modern Game
In the early and middle years of the 19th century, England played a crucial role in the evolution of modern soccer. The game as we know it today developed from the traditional folk games – typically unstructured and infrequent, usually between mismatched teams – particularly among the students of schools such as Eton, Winchester, Harrow, Charterhouse, Shrewsbury, and Rugby.
The earliest versions of association and rugby football were then disseminated throughout society during the 1850s. [5] The first clubs explicitly created to play the new forms of football were established around this time. These clubs were primarily concentrated in London and surrounding areas, but many were founded in Sheffield. [10]
By the mid-1850s, organized football was played on a small scale. The Sheffield And Hallamshire FA can boast of having the oldest recorded football organization in the world, Sheffield Football Club, established on October 24th, 1857.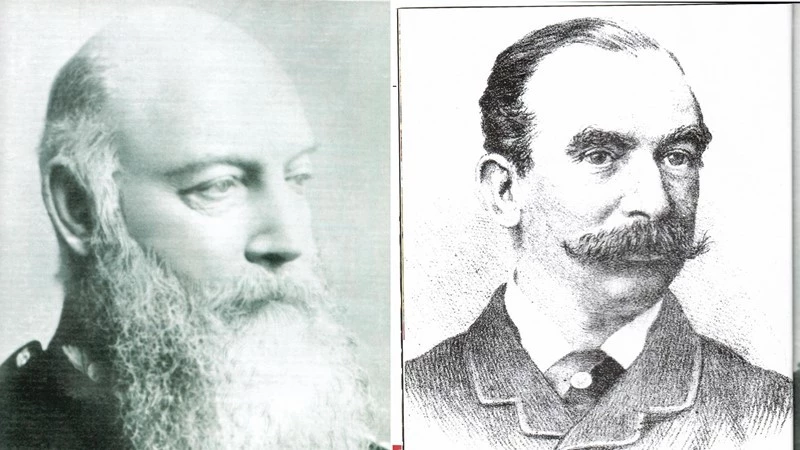 Nathaniel Creswick And William Prest
The Sheffield club, widely considered to be the world's oldest recorded footballing organization, was established in 1857 by two men – Nathaniel Creswick and William Prest.
The exact date of its founding is somewhat debated, as the first documented evidence of a constitution and regulations for the club are only found two years later. Creswick had attended Sheffield Collegiate School, while Prest, hailing from York, lived nearby. It's believed that Prest's brother, who had attended prestigious schools such as Eton and Cambridge, may have introduced the two men to the sport and its various variations. [5]
Creswick, who served as the club's honorary secretary and treasurer, is widely considered to have played a more influential role in its formation, while Prest served on the committee only. It's said that Creswick and other club members reached out to other schools to gather a set of rules, ultimately compiling a set of regulations for the Sheffield And Hallamshire FA. [1]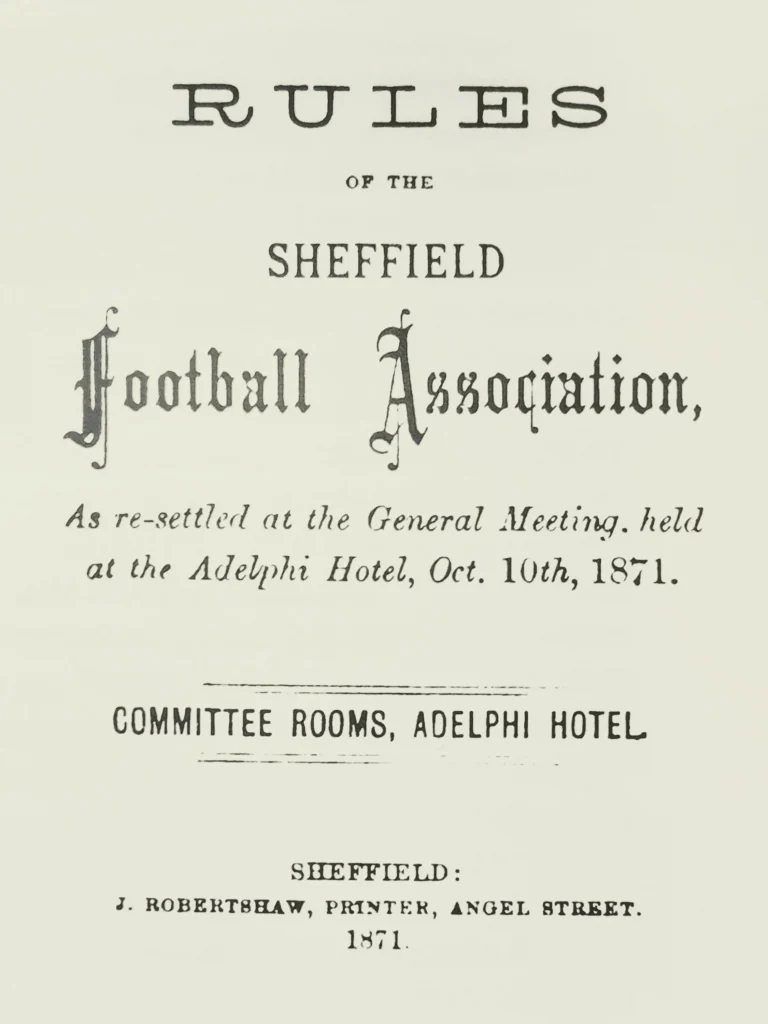 Sheffield FC And Hallam Battles
Just three years after the formation of Sheffield FC, another club emerged as a rival, Hallam Football Club. Like many other local clubs, it was born out of an existing cricket team.[11]
Some team members were from the nearby hamlet of Stumperlowe, and as a gesture of goodwill, the latter part of the team's name was added to honor them. In its inaugural match against its local rival, Hallam FC was formed by former players of Sheffield FC and led by Thomas Viteam.
On 29 December 1862, at Bramall Lane, the sides played a tense match. A newspaper columnist commented that "At one time it appeared likely that the match would be turned into a general fight." [2]
At this point, the game in the city was still dominated by middle-class characters from the Sheffield sporting scene. Two such individuals were the brothers John Charles Clegg and William Edwin Clegg. These able and admired brothers have been rightly lauded by historians of the game in Sheffield and nationally. They were both involved in setting up the Sheffield And Hallamshire FA.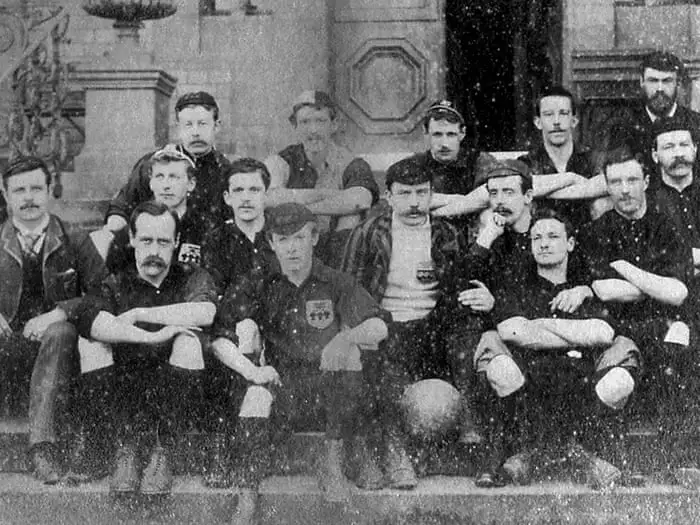 John Marsh
John Marsh, a prominent figure who may hold a key to understanding the development of Sheffield's distinct style of football, has not received enough recognition.
Born in 1843 in Thurlstone, a village 15 miles northwest of Sheffield, Marsh got involved in the Sheffield football scene and became a founding member of the Wednesday Football Club (later known as Sheffield Wednesday) in 1867. He held positions of secretary and captain and was a prominent member for some time. [3]
Marsh captained the Sheffield Football Association team in early encounters with London in 1871 and Glasgow in 1874, leading them through a successful era. He was also secretary and captain of his local club in Thurlstone, which sometimes played under the name Thurlstone Crystal Palace. [12]
However, John Marsh fell during a match in February 1876, broke his arm, and died in April 1880. The Sheffield Daily Telegraph published his obituary and suggested that the activities of footballers in Marsh's village of Thurlstone may provide an important clue to the origins of Sheffield's playing preferences and early rules. [4]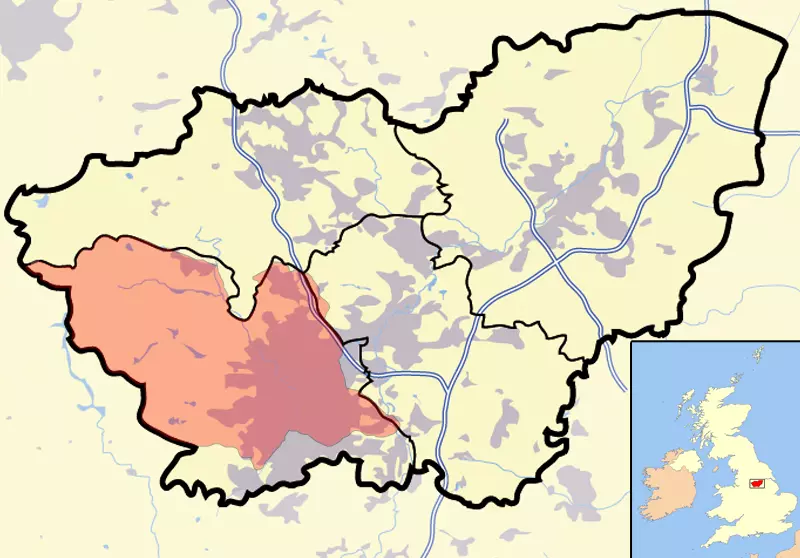 Professional Football
In 1878 Bramall Lane, the city's most prominent sporting venue, hosted what is thought to have been the first-ever football match under floodlights.
The Sheffield and Hallamshire FA is the second oldest governing body behind the Football Association (FA). This association is quite different from other English County FA's. Normally local teams are affiliated if they are in the county of that association.
The Sheffield Association covers teams within a radius of 20 miles from the Sheffield Cathedral. This radius covers most of South Yorkshire and parts of Nottinghamshire, West Yorkshire, and Derbyshire. Today the Sheffield And Hallamshire FA is still impacting the future of soccer.
It currently has over 50,000 registered players, 2000 coaches, and 900 referees. It's the largest junior league in Europe.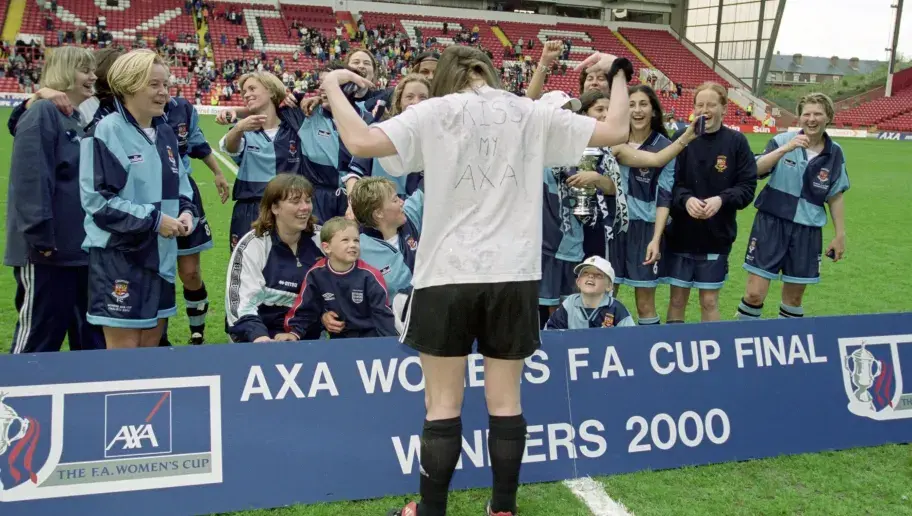 Sheffield And Hallamshire FA Today
The Sheffield metropolitan area boasts a plethora of professional men's football clubs, with five teams within a 20-mile radius of Sheffield Cathedral, namely Sheffield Wednesday, Sheffield United, Barnsley, Rotherham, and Doncaster Rovers.
However, there is only one professional women's team in the region, Sheffield United Ladies. Before the rise of Hallamshire women's teams, Doncaster Rovers Belles held the title of the area's dominant women's soccer team.
With a history of success, including being one of only three non-London teams to win the FA Women's Premier League National Division in 1992 and 1994, being six times winner of the FA Women's Cup, and reaching the finals seven times, the team holds an important place in English women's football history. [8]
The team was founded in 1969 by lottery ticket sellers at Belle Vue. Additionally, The Sheffield & Hallamshire FA has a long-standing tradition of fielding a representative team, which played against select teams from London and Glasgow from 1874 to 1960.
They have also been fielding a U-18 team in the FA County Youth Cup since 1944 and have won the competition twice, in 1953 and 1964. [6]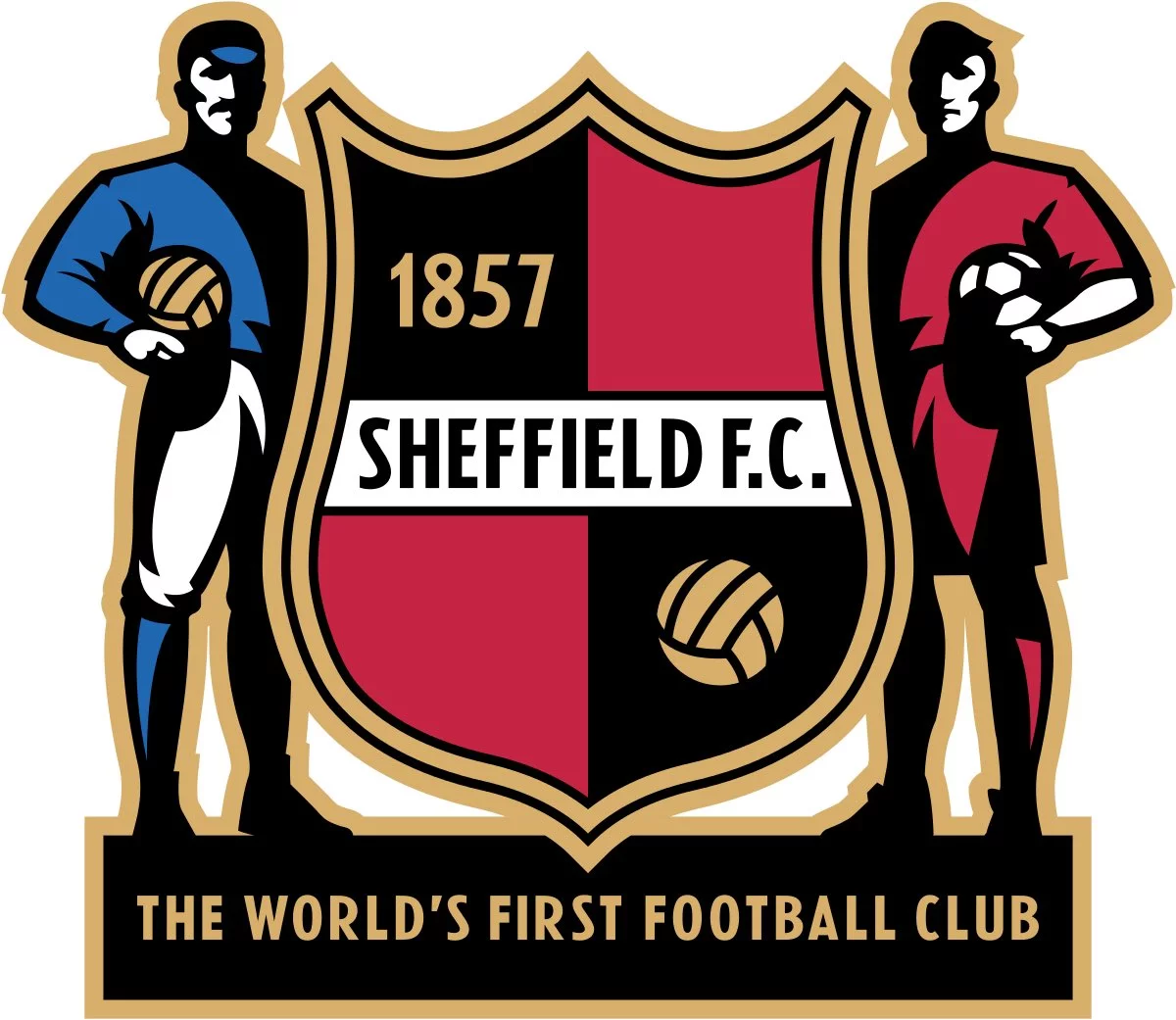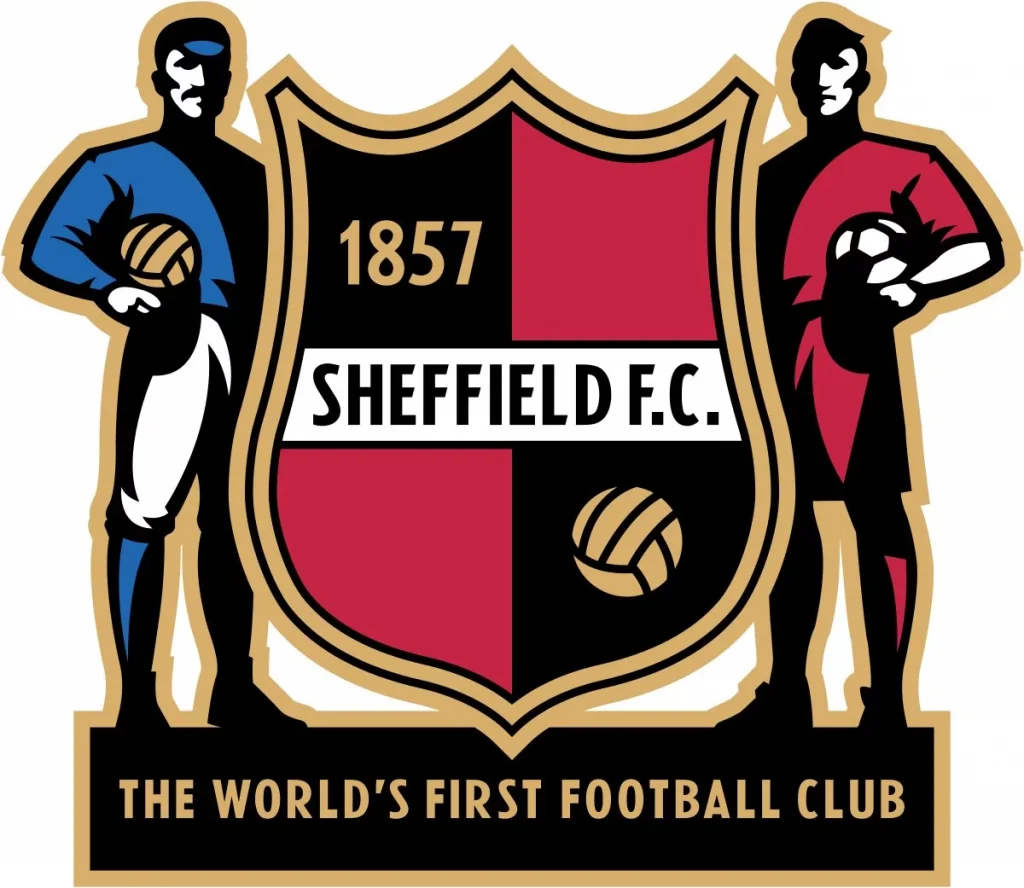 References:
[1], [2], [3], [9], [10], [11], and [12]: https://vdoc.pub/documents/association-football-a-study-in-figurational-sociology-64sga0uhsve0
[5]: https://sportdocbox.com/68333363-Football/Thesis-submitted-for-the-degree-of-doctor-of-philosophy-at-the-university-of-leicester-department-of-sociology-university-of-leicester.html
[6] and [7]: https://en.wikipedia.org/wiki/Sheffield_&_Hallamshire_County_Football_Association
[8]: https://www.wikiwand.com/en/Doncaster_Rovers_Belles_L.F.C.
Images:
https://www.fifamuseum.com/en/blog-stories/blog/the-world-s-first-how-sheffield-fc-helped-create-the-game-we-know-toda-2621442/
https://en.wikipedia.org/wiki/Sheffield_Rules
Illustration: Public Domain
https://en.wikipedia.org/wiki/Hallamshire
https://croydonwfc.co.uk/history
https://en.wikipedia.org/wiki/Sheffield_F.C.