Every year one of the smaller clubs suddenly becomes well known through its exploits in the FA Cup, Grimsby Town in 2022/23 and Lincoln City a few years earlier.  Next season will be the 70th anniversary of when Port Vale held that accolade, reaching the semi-finals as a Third Division side, a feat that only been done once before. Up to press the number has risen to nine clubs who have achieved the feat. The oft quoted phrase regarding Port Vale is 'where is it?' Well for those who don't know it is in Burslem, Stoke-on-Trent, halfway between Manchester and Birmingham and 5 miles from the more well known Stoke City, regarded by those outside Burslem as the dominant team in the city.
They are one of the few teams where their name doesn't give a clue to where they play, similar to Forest Green Rovers and Queens Park Rangers. There used to be a local area called Port Vale, which was never found on a map.
In 1953 Port Vale were in Division Three (North), having finished second the previous season, but only one team was promoted in those days and play-offs weren't even thought of. They were managed by Freddie Steele, a local man who was a regular scorer for mainly Stoke City where he still holds their record for the most league goals in a season, 33 in 1936/37.  He also won 6 England caps, scoring 8 goals, and in club football he scored 215 goals in 338 appearances. It's fair to say those statistics would have been much higher had it not been for the Second World War.
He developed a defensive style of play which was fairly new at the time and became known as the 'Steele Curtain', where the wingers would drop back to help the full backs. As regards their league form, they began the campaign in style, racing to the top of the league. By the time the FA Cup First Round was played in the November, Vale were eight points clear at the top of the table (2 points for a win in those days) and had conceded just 7 goals in 20 league games, and amazingly only one at home from ten games!
In that First Round of the FA Cup Vale were drawn away to fellow Third Division (North) side Darlington in November, and at half time they trailed 1-0, the first time they had been behind at the interval so far that season! Vale rallied after the break though and won 3-1. In the Second Round they were drawn away to Southport and were a bit lucky to come away with a 1-1 draw.
Port Vale's home ground, Vale Park, didn't have floodlights in those days, so the replay was played two days later on the Monday afternoon. Can you imagine the furore if that were to happen nowadays? Vale won 2-0. Only 14 Football League clubs had floodlights in those days and the FA decreed that they couldn't be used in any cup replays to make it fair for everyone.
Vale's impressive form was spreading and a radio programme called 'Port Vale – the Midlands Cinderella club' was broadcast across the Midlands and voiced by two actors from the Archers, a popular radio programme that is still going strong today.  Still nine points clear at the top, Vale were drawn away at Third Division (South) outfit QPR in the Third Round and won 1-0 in a game played on a quagmire of a pitch. They were backed by large support, paying the equivalent of £1.23 for a return journey by train!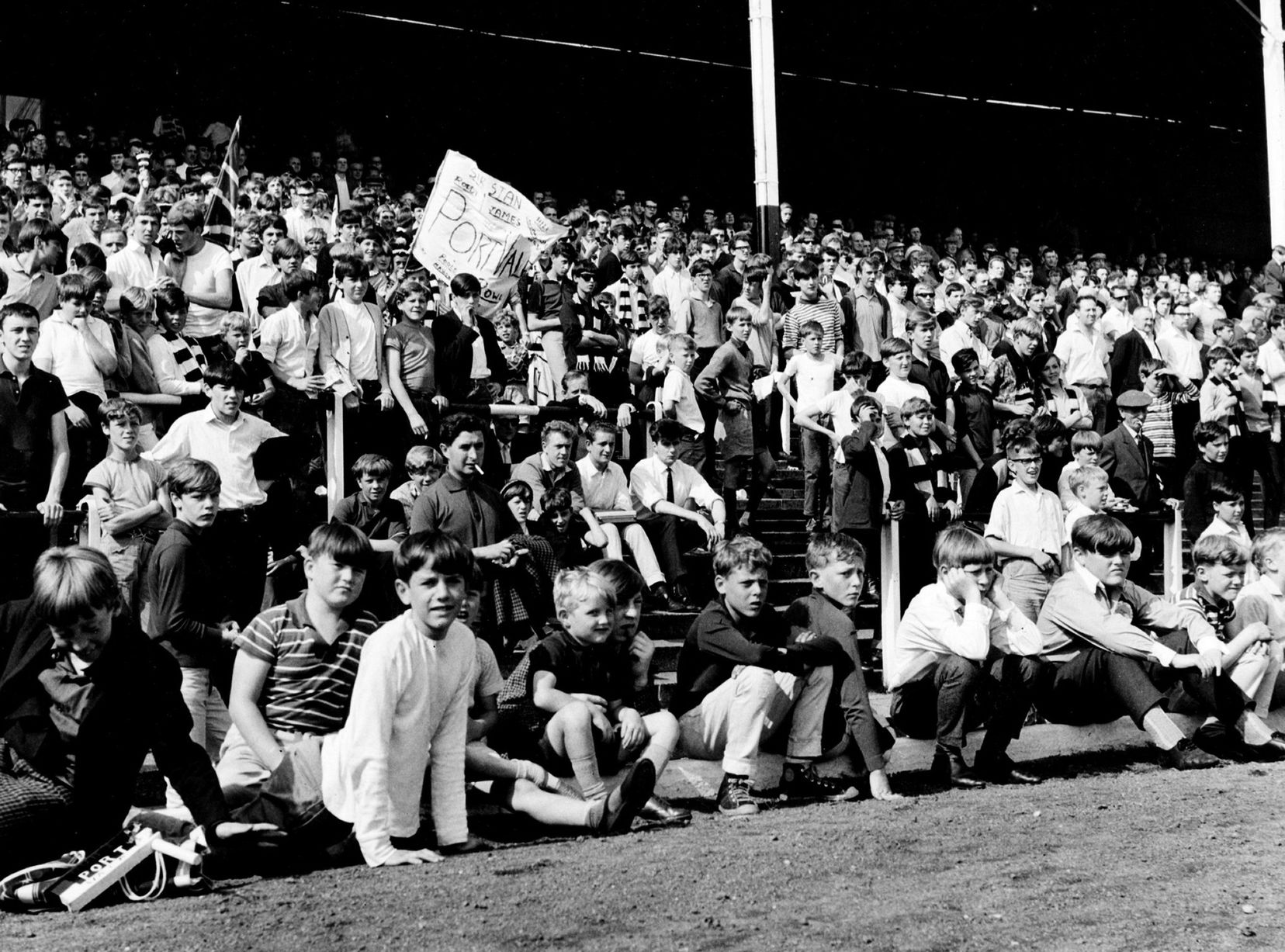 The Fourth Round pitted Vale away to First Division Cardiff City, their toughest test to date. Heavy snow had put the game in doubt, but it went ahead on a rock hard pitch. Cardiff 'keeper Ron Howells was knocked unconscious after a clash with a defender after 20 minutes and taken to hospital. There were no substitutes in those days so an outfield player went in goal and they were a man down. Vale battled well though and won 2-0. In the days before the game Cardiff offered a fee of £25,000 to sign Vale winger Colin Askey. Being as the British record at the time was £34,500 it was a very good offer, but Vale turned it down.
After the game Cardiff then offered a blank cheque to sign the player, a remarkable offer, but again Vale turned it down! In those days players had no say in a transfer, and Askey himself said that he knew nothing about it until it was in the local paper a few days later!  He said, "I wasn't too bothered really, and even though they were a First Division side, they couldn't pay me any more money because of the maximum wage at the time (£20 per week). I was happy enough playing for my local team!" Bet on Port Vale at BetWay, one of the top UK bookmakers.
The Fifth Round saw Vale drawn at home for the first time, against FA Cup holders Blackpool, one of the biggest teams in England at the time, with Stoke born Stanley Matthews (a Vale supporter in his youth) and Stan Mortensen in their team. Any aficionado of football history will have heard of the Matthews final in 1953 when Stan won his first winners medal at the age of 38, but not as many remember the team that knocked them out following season. All 42,000 tickets were sold within a day.  Vale manager Freddie Steele was a former team mate of Matthews at Stoke City, and Stan asked Freddie for some tickets to the game for the famous entertainer George Formby. He refused despite having some in his pocket, and when asked afterwards he said, "Matthews is a worrier, so if this upsets him, good!" Formby did get tickets from elsewhere.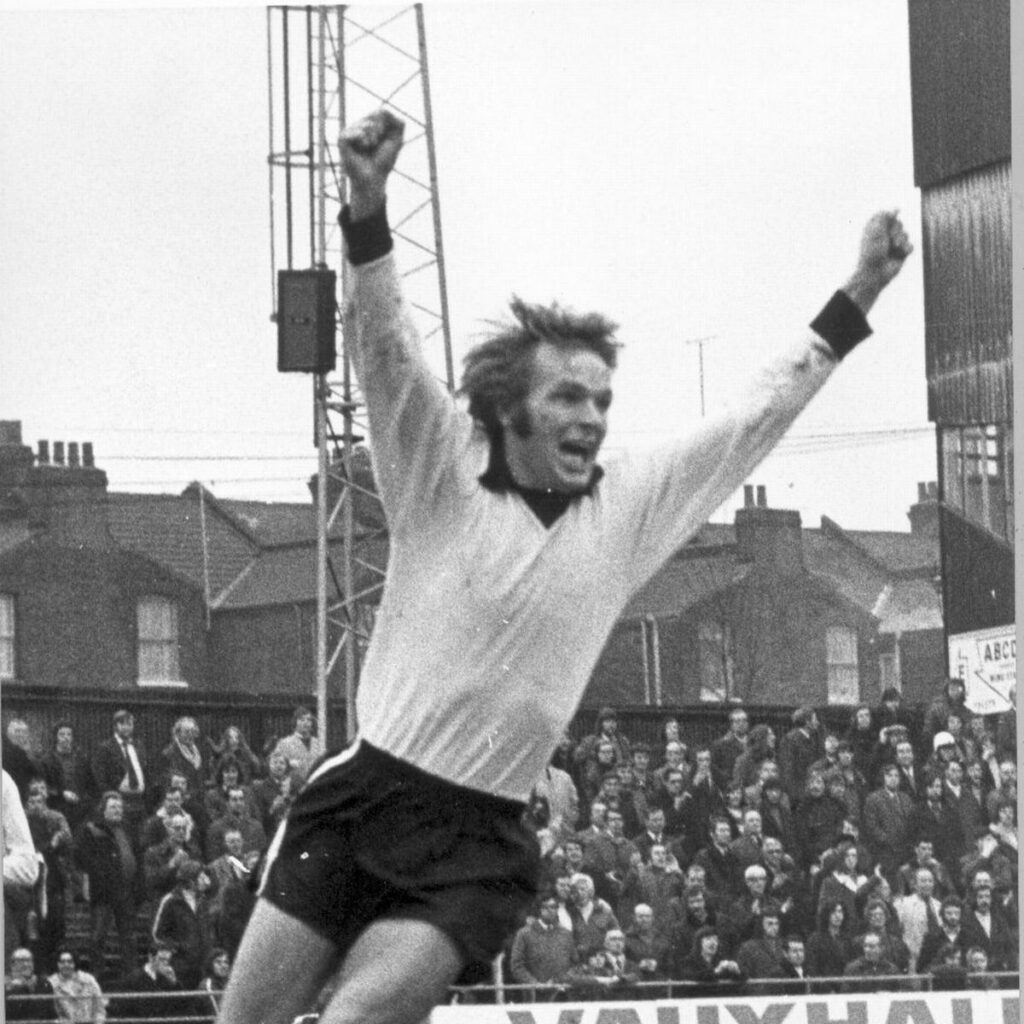 Vale won 2-0 to shock the football world. Apart from the 42,000 inside the ground, 8,000 turned up without tickets and stayed outside listening to the commentary over a tannoy. Vale were now the darlings of the wider football world. Vale's first and still only appearance in the quarter finals saw them amazingly drawn away to the only other Third Division side left in the competition, Leyton Orient, who hadn't met a First Division side, whereas Vale had disposed of two. That meant a third tier side was guaranteed to reach the semi-finals for only the second time, after Millwall in 1937.
In the league Vale still led the way, but an unusual thing happened in the February. A 2-2 home draw against Chesterfield ended an 11 month run that had seen Vale concede just one goal at home! The game at Orient was tight in front of a 30,000 sell out, and Vale edged it 1-0.
The semi-final pairings saw them drawn against then First Division leaders West Bromwich Albion, with the venue being Villa Park, the home of Aston Villa. Any replay, if necessary, would be at Stoke City's Victoria Ground. Clubs in those days, certainly those in the lower divisions, didn't have a ticket office and neither did Vale. Tickets for the semi-final went on sale at refreshment kiosks inside Vale Park on the occasion of a reserve game against Mossley! So fans had to pay admission for that at first, and a 'crowd' of 30,000 paid to go in, although only 2,000 stayed to watch the game. Not surprisingly the tickets went very quickly.
The big day arrived on 27 March 1954, and a crowd of over 68,000, the highest Vale have ever played in front of, saw the two Midland teams battle it out for a place in the FA Cup Final. Vale's support travelled on 100 coaches and 14 special trains. Five minutes before the break Vale stunned fans all over the country when Albert Leake scored his 7th goal in 8 cup games to put Vale ahead. Could a sensation be about to happen?
The game was nip and tuck until the 62nd minute. Albion's Jimmy Dudley sent over a cross from the right and it flicked Vale skipper Tommy Cheadle's head and went into the corner of the net for the equaliser.  Disaster struck in the 70th minute when Albion's George Lee was brought down by Cheadle and the referee awarded a penalty.
Everyone who concedes a penalty says it was dodgy, but film and photographs prove that the tackle was just outside the area, something that VAR would have overturned, but it was still 65 years away from being used in English football!
Another quirk is that the taker of the penalty was England striker Ronnie Allen, who began his career with the Vale, being sold to West Brom for £20,000 four years earlier. Allen duly scored. Leake had a goal disallowed for offside four minutes from time and so Vale's glorious run came to a sad end.
They didn't have time to dwell on it, the following Monday eight of the semi-final team played in a testimonial game and they had league games on the Tuesday and Thursday! League form was still excellent and they clinched the Championship with a goalless draw at Rochdale. They ended the campaign with an 11-point lead at the top, only losing 3 league games all season.
The defeats were strangely all in the far north, at Workington (managed by Bill Shankly), Gateshead and Hartlepools United. They only conceded 21 goals, a record for a 46-game season that has only been beaten once, by Gillingham, who only conceded 20 in 1995/96. Vale had the most clean sheets though, 30, (Gillingham had 29), a record that still stands today. Vale 'keeper Ray King and Gillingham's Jim Stannard hold the goalkeeping record for keeping clean sheets, 29.
A season to remember for those of a Port Vale persuasion, and for the smaller clubs in football in general.