A 1986 World Cup semi-final was now uncharted territory for the Belgium national team. They were unfortunate to face an Argentina side on the verge of victory. In 1982, Belgium had beaten the then-holders 1-0 in the opening match of the World Cup, Belgium's finest hour.
Even though the 11 men wearing the red of Belgium were just one step away from the 1986 World Cup final, they were about to confront a team touched by genius: Diego Maradona's Argentina.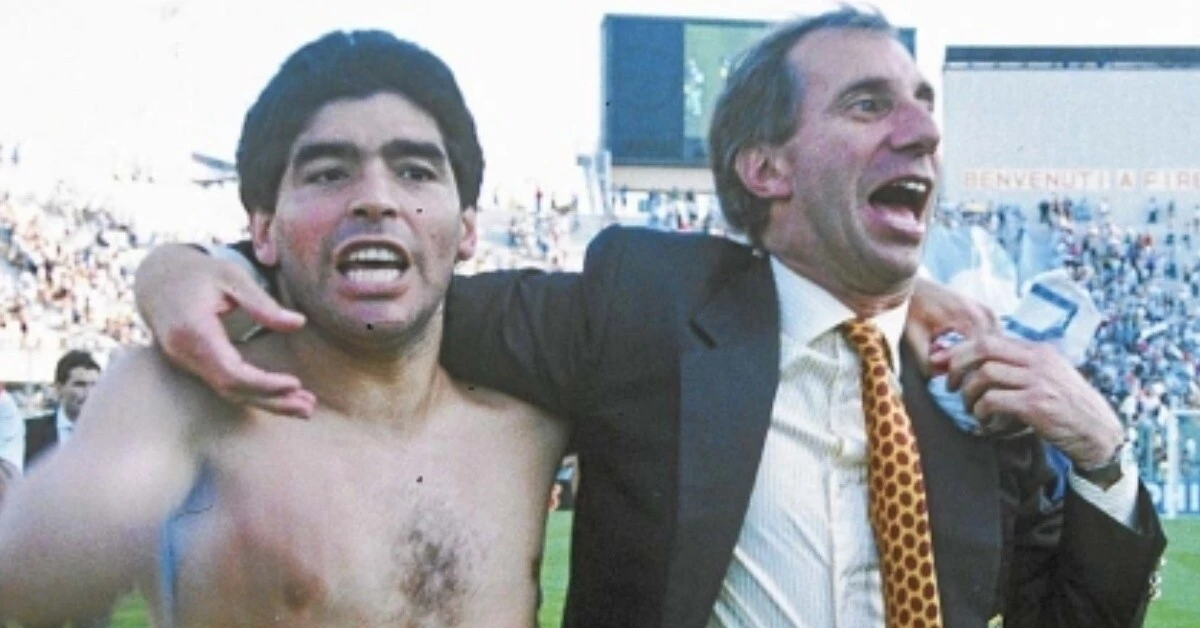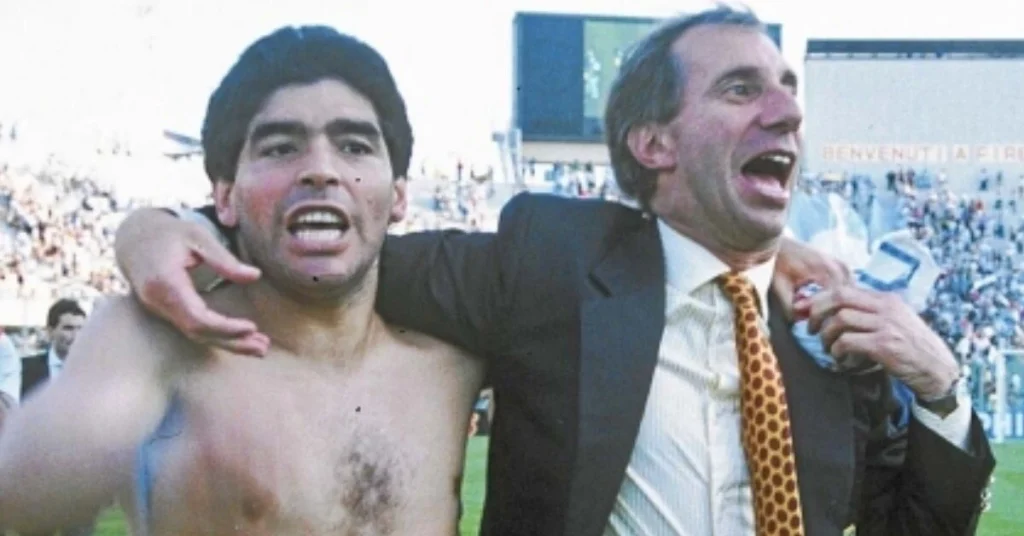 Carlos Bilardo – The Successful Master
As the successor to Cesar Menotti, who won the World Cup with Argentina on its home turf in 1978, Carlos Bilardo inherited a difficult task. But he was ready to set forth on his own course, unafraid of the potential obstacles.
Bilardo quickly surprised the soccer world with a daring measure: he named Diego Maradona to replace Daniel Passarella as team captain. Passarella – a strong personality – had been accepted by all his teammates.
As for Maradona, even if his genius was well known, his performances on the soccer field were inconsistent and often below expectations. So naturally, Bilardo knew all this, yet he still staked his claim on Diego Maradona. And he inspired his backs with much-needed confidence.
He had to persuade the "soloist" Maradona to take up the baton and use his talent for the team's good. Only in this way would his teammates blend their talents with his. Then, finally, Maradona was ready to follow the National Coach's wishes and assume his immense responsibility.
Carlos Bilardo began building a well-balanced team: many ambitious players, a few experienced ones, several unknowns, and very few highly-paid stars. In short, many "workers" and some "soccer artists" exist.
The defense was composed of "home-based players," whereas the attack primarily consisted of players playing abroad. As a result, the influence of Maradona on his teammates became more and more critical.
Under his eye, Argentina started to develop its style. His presence and effectiveness on the field gave his less experienced teammates confidence in themselves, a necessary condition for their future success.
During the World Cup, several players improved with every game. They began to take the initiative and more fully assume their responsibilities. The most striking example was in the defense. Oscar Ruggeri, Jose Cuciuffo, and Julio Olaeticoechea limited themselves to defending in their first game.
However, toward the end of the tournament, they started inserting themselves into the offense. Argentina had the most solid defense with Sergio Batista, Ricardo Giusti, Hector Enrique, and Jose Brown.
In addition, Jorge Burruchaga was one of the great revelations of this World Cup. With the enormous territory he covered, ranging from midfield to the penalty area, he became a model for a generation of young football players.
Jorge Valdano, in addition to his tremendous physical effort, was always a threat to score. Bilardo's tactical plan was always to be able to interchange any player at any position except for the sweeper. Therefore, especially his midfield players were able to advance to fortify the offense effectively.
With such rotation and movement, Argentina was tough to defend and often confused their opponent with their multiple attacks. Bilardo's victory was not only due to tactical maneuvers. He took Diego Maradona, this genius with tendencies toward egocentric artistry, and made him a model team player. This was certainly not an easy task.
Bilardo must be credited for this transformation of Diego Maradona from an individual genius into an absolute team leader who, when necessary, made a difference himself. Of course, Bilardo didn't bring any fundamentally new ideas to football. But he was a decisive influence in making Maradona the true star.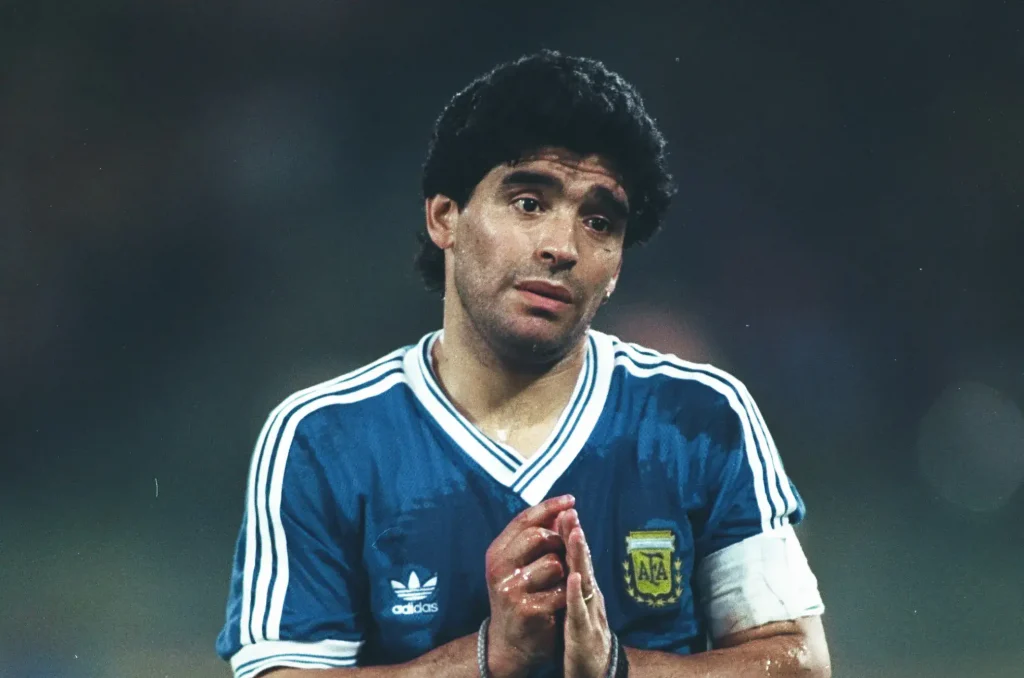 Maradona – A Football Artist
Maradona is a master of two aspects of the game: setting up goals and scoring them. He makes life very difficult for defenses. Short and intense, he has an enormous capacity to accelerate.
His game is intuitive and offers moments of total surprise. He loves to dribble, "give and go," and give special effects to the ball. He rarely resorts to the long pass. His strength lies in his dribbling ability, primarily with his left foot. It is rare to see him "toy" with his opponent. He goes by them.
At high speed, Maradona keeps the ball close to his body, goes right at the defensive man, fakes with his upper body, and all this without modifying the trajectory of the ball. With his excellent vision and intuitive intelligence, he knows exactly where to make the best pass. Moreover, his speed and explosiveness allow him to beat his adversary easily.
His superior tempo makes him especially effective against zone defenses. Against a man-to-man defense, his opponent tries to keep the same rhythm. But against a zone, the opposition tends to be static and often slower. Hence, the opponent can rarely strip him of the ball without fouling. As a result, Maradona changes speeds very effectively as well.
If a defender can stay with him, Maradona slows, hesitates, then blows by him. More than fakes and "tricks," Maradona employs these subtle changes of speed and direction to make his dribbling such a powerful and irresistible weapon.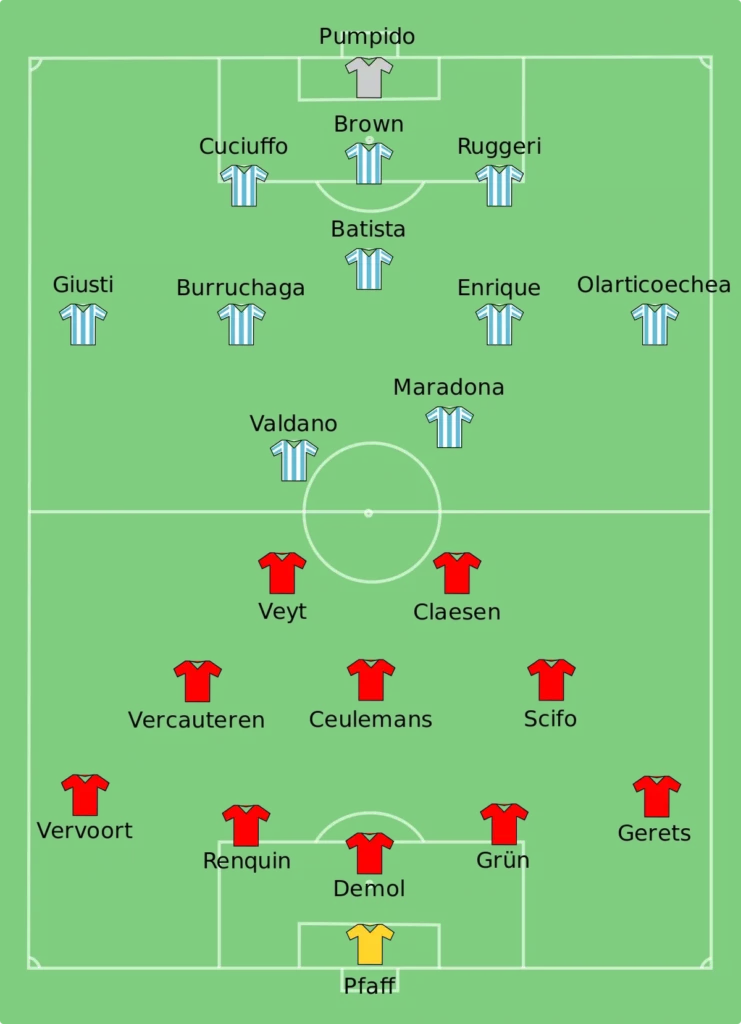 Belgium's Conception Of Play
For the Argentina vs Belgium 1986 World Cup semi final, manager Guy Thys did not want to change his successful team's set-up and stuck to his conception of play.
The Belgians kept their zonal marking without a special marking on Maradona. The Belgian zone defense, however, was different from the British one.
In the quarter-final, the English had already attacked Maradona in midfield. As soon as he received the ball, two or three players rushed at him to prevent him from starting one of his solo runs or shooting on target. But this aggressive style of play was only partly successful.
Maradona lost some balls in tackling, yet he scored one of the superb goals during this tournament after a solo run across half of the field.
Contrary to the English tactics, the Belgian players had the order to let Maradona act freely in midfield. They gave him room and time to receive the ball.
Only when Maradona was about to penetrate the immediate defensive zone of the Belgians, their well-organized and funnel-shaped defense took particular care of him. Stephane Demol and Georges Grun, in cooperation with sweeper Michel Renquin, formed the central defense.
Since the Argentines only rarely came from the wings, Eric Gerets, Enzo Scifo and Patrick Vervoort also operated more in the middle. All players were responsible for the mutual covering in this highly dense defensive net.
As the rank outsiders, Belgium tried to be successful by quick counter-attacks from their compact back, counting on the fast Nico Claesen, Daniel Veyt, and the always dangerous Jan Ceulemans.
Argentina vs Belgium 1986 Course Of The Game
In the beginning, Belgium tried to calm the semi-final. But Argentina reacted. Valdano, Burruchaga, and Maradona began to distrub the Belgian actions in midfield.
They did it so skilfully that the Europeans initially hardly came out of their half. Maradona took great liberties in midfield during all Argentine attacking moves. He was constantly in motion, was pulling strings, and fed his teammates with all kinds of passes.
Despite this large sphere of action, he endangered the Belgian goal once. Jean Marie Pfaff could not handle a strongly cut long-range shot, but Valdano's goal was ruled out because of hands.
Gradually, Belgium was in better control of the game. Grun and Demol, who were entrusted with marking Maradona, showed more initiative now. The linesman stopped several Belgian breaks due to offside. At half-time, the score was still 0-0.
Thus, Belgium achieved its first aim. After that, the players began to see a chance. But some minutes after the interval, Maradona went away with a short running pass and shot his team into the lead despite goalkeeper Jean Marie Pfaff's and two defenders' challenges.
This already meant the preliminary decision, for Belgium had no more strength to turn the game. Manager Thys' conception of play proved to be fundamentally correct. Nevertheless, his squad lost to Argentina.
Aggressive zonal marking as applied by the English or Belgium's less strict marking with manifold covering behind-in either case, Maradona knew to take advantage of the minor opposing mistakes.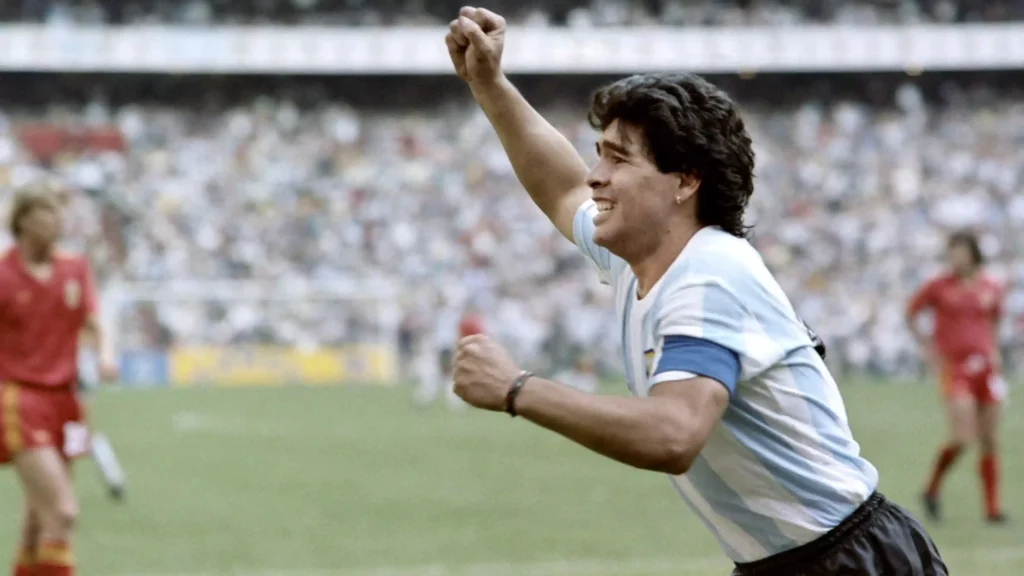 Argentina's Conception of Play
Carlos Bilardo expected a Belgian defensive side that would leave the initiative to his team. Moreover, he feared the opponent would deliberately slow down the pace and keep the ball in their lines.
The Argentine manager wanted to avoid such a course of the game. So he instructed his players to pressure the Belgian defenders as soon as they were in possession of the ball.
By this trying style of play, Bilardo wanted to induce the Belgians to commit errors. Since they had already played two extra times before, he speculated on the effect of an additional loss of strength during this match.
Bilardo knew that such a persistent style of play on the part of his side would bring a certain hectic into the game. But he thought that the greater agility and cleverness of the Argentines would take better effect in a tense atmosphere.
The South American defenders paid particular attention to Frank Vercauteren and Jan Ceulemans. Both had to be guarded in particular since they had proved to be the key players of the Belgian attacking play.
Bilardo supposed that the Belgian defense would try everything to control Maradona after his outstanding performance against England. Therefore, the Argentine manager instructed him to recede frequently to the midfield and to move as much as possible.
He was charged with constantly changing from one defensive zone to another, using the whole width of the field. By this tactical move, Bilardo hoped to get more room and liberties for Burruchaga, Valdano, and Enrique.

A Good Attempt
The Belgians knew the game was over. Even though they tried hard, they couldn't threaten Argentina and were fortunate to lose only by two goals. It was, ultimately, a step too far.
Given how it had started, it was an astonishing achievement. A youthful vigor took over when several established players were injured, leading the nation to unprecedented heights. But, despite their best efforts, they couldn't win the fight for football immortality.