Josef Bican drew many admirers across all of Europe, dazzling them with his flair and his unmatched finishing. He is still among the main names put forward in one of modern-day football's biggest debates; "Who is the greatest goal scorer of all time?" 
Early Life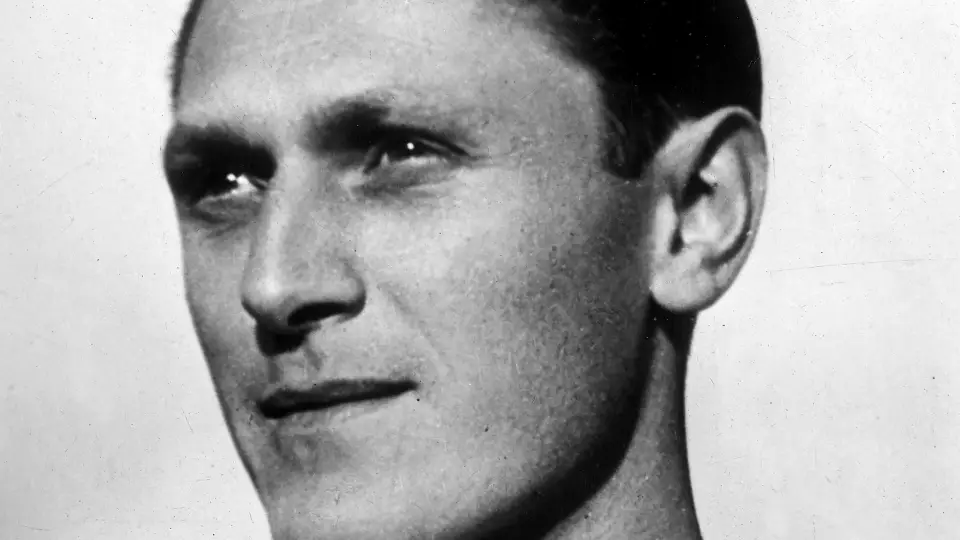 Josef was born in Vienna 1913, to amateur footballer Frantisek Bican and Ludmila Kopecka. Tragedy would strike early on in life, with Josef losing his father at the age of 8, after battling with a kidney infection. At the time, Frantisek was playing for Hertha Vienna.
Hertha Vienna would promise the Bican family that they would be financially helped after the loss of their father, but after a few months, they were forgotten about. To keep themselves entertained during this tough time, Josef and his older brother Frantisek, turned to football making a football out of rags and other materials. They would both inherit their love of football from their father, the pair regularly playing for their school team. 
By 1925 Josef was playing for Hertha Vienna, taking after his father. Despite being small, his keen eye for goal impressed his coaches. As Josef's life began to look up, another awful twist was once around the corner.
Only 7 years on from the death of their father, the Bican family were struck with devastating news. Ludmila's oldest son, Frantisek was brought home after his friends found out that he tragically took his own life. 
Josef was sent to Bohemia, to be looked after by his Grandparents, as Ludmila could no longer cope. Josef wouldn't play football for a year and a half, following his brother's death, but when he finally took up the sport again, his friend invited him to play for Schustek. In his first game for Schustek, Bican netted a hat-trick immediately cementing his place in the team.  
In Vienna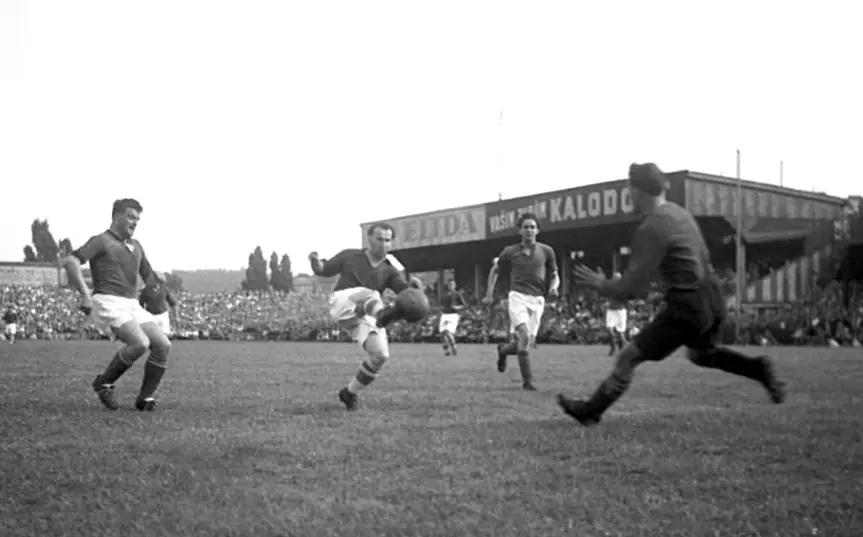 A former Rapid Vienna player scouted Bican and invited him to play for their youth team. In the matches Bican would play, he was a cut above the rest in his speed and tenacity, resulting in many goals. His performances led to a call-up to the reserves, where he first met his giant strike partner, Franz Binder. 
The two would tear up defences in the reserves ranks, earning Josef a chance in the first team. Bican produced one of the best debuts seen in European history, breezing past defenders with decades of experience.
Defenders tried everything they could to stop Bican scoring but failed, after Josef scored 4. Despite his blistering debut, Bican was put back into the reserves; when short on players, he would be called up in place of Franz Wesselik or Matthias Kaburek.
The following season, it was the same scenario, but this time Bican earned more game time, scoring 17 times in 18 games.  By the 1933/34 season, Josef was a regular in the first team. His incredible first-team appearances led to a call-up for the Austria national team making his debut in a hard-fought 2-2 draw, against Scotland. 
A month later, he appeared again in the first eleven, and this time, his opponents were the Netherlands. Bican waited 48 minutes of this game to score,  "effortlessly" striking the ball past the highly experienced Gejus van der Meulen.
Later this season he ended up the Austrian league's top scorer, netting 29 in 22. He did this at the age of just 21, with it soon becoming clear, that Josef was destined for much bigger things; his time at Rapid was coming to an end. 
With the 1934 World Cup rapidly approaching, it was almost certain that Bican would make the squad, after playing in a qualifying match against Bulgaria. Bican looked to be carrying on his incredible form from the season prior, scoring in the 113th minute, to secure a victory against France. However, he disappointed in Austria's final 3 games, failing to score a single goal.
Austria settled for 4th place and despite playing for another 23 years, this would prove to be Bican's first and final World Cup. In 1935, Bican was suspended after refusing to sign a contract for Rapid Vienna, with decades to go until the invention of the Bosman ruling.
Despite the high levels of animosity surrounding him, he would continue to play for Rapid. Eventually, Bican got what he wanted, and his uncle managed to get him an opportunity to sign a contract with Admira Vienna, but his suspension was extended for doing so. After his suspension ended, he was finally able to play again and in both of his seasons at Admira, he won the Austrian championship. 
His amazing club form was mirrored at national level as Bican scored 7 goals across 5 consecutive games for Austria. Bican had his eyes set on returning to Bohemia as he refused to sign another contract, this for time Admira, simultaneously angering The Austrian Union through his refusal.
The Union demanded that Bican sign a contract at the beginning of December and if he did not, his old contract would be forcibly extended for a year. However, Bican did not back down and was adamant in his desire to leave for his mother's homeland. 
 A Prague legend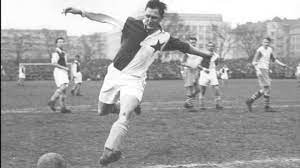 After leaving Admira, Bican signed for Czech giants Slavia Prague. He would make his debut for Slavia in a 7-1 victory over Bohemians, with Josef scoring 4. Due to Josef signing for Slavia at the end of the 1936/1937 season, this was his only game before that year's league competition came to a close.
The following season, saw Josef lead the goal-scoring charts for the first time and in one headlining game, Josef put 5 past SK Projestov. The 1938 World Cup was around the corner and Josef hadn't played an international game for 2 years.
Bican was trying to get citizenship for the Czech Republic, however, failed to do so in time for the upcoming World Cup in France ruling him out of the tournament. In August, however, he was eligible, playing his first international match for the Czech Republic, and netting an astonishing hat-trick past Sweden on his second international debut.
Just after the World Cup of 1938; Slavia took part in the 11th edition of the Mitropa Cup. The Mitropa Cup was the second European tournament, contested by teams primarily from Central Europe. Bican shone throughout this tournament and picked up the tournament's Golden Boot with ten goals, whilst also contributing 4 assists. 
In the final, Slavia faced Ferencvaros, the previous year's winners, they boasted the likes of Dr. Gyorgy Sarosi and Gyula Lazar, with the Budapest-based side firm favourites. Slavia had other plans… In a heroic performance, they held out for a 2-2 draw in the first leg and in the second defeated Fradi with ease, running out 2-0 victors and attaining their first ever Mitropa Cup title.
Over the next two seasons, Bican would score over 100 goals for club and country and a total of 50 of these came in the 1939/1940 league campaign. After Nazi Germany separated Czechoslovakia, the league was split in twain. For Slavia, this meant they now played in the Národní Liga.
With many league players sent to war, Slavia dominated during the WW2 period, winning 4 straight league titles. Josef's stellar 1943/1944 season saw him find the net 57 times in the league and 73 times across all competitions. After the war, Bican turned 32. In spite of his advancing age, he continued appearing in international games, but fans had began to question whether his ability was good enough.
Despite his declining form at international level, Bican was still the standout performer for the Slavia team and in 1946, he scored 99 goals for Slavia Prague alone. In his final 2 seasons at Slavia, there would be an immediate blast of Deja vu, with Bican again falling out with his club in similar circumstances to his previous exits. 
MFK Vítkovice and Hradec Kralove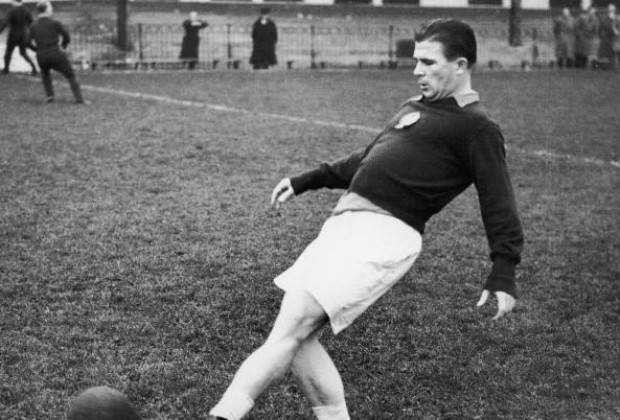 With his departure confirmed, Bican focused on a new challenge. Well… calling it a challenge is a bit of an overstatement…  Bican found the back of the net a stupifying 44 times in 17 games in the 2nd division. Vitkovice were swiftly promoted and a year later it was the same old story for Josef Bican.
A new team and a new league format did not change Bican's goalscoring habits. At the age of 37, Bican was crowned the league's top scorer, for a record 11th time. By 1951 his powers finally waned. In his final season with Vitkovice he only appeared 5 times in the league as the now iconic forward was finally running out of steam.
Still itching to play, he found another new club and it was back down to the 2nd division for Bican. He had done it before, and so… he did it again. This time however he'd go even further. Bican casually scored 53 goals at the age of 39, yet missed out on getting promoted. 
 Return To Slavia and Retirement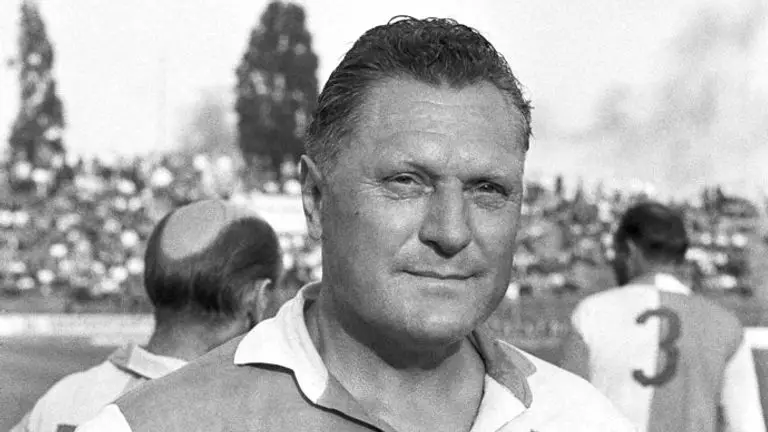 Bican returned to Slavia to see out his last years as a footballer, with no pressure on his shoulders as fans had already seen the best of him.  He would occasionally pull on the red and white of the jersey Slavia over the next 3 years, playing 32 games scoring 22.
 Now 44 and a player coach, Bican played 5 more professional games for  both Slovan Liberec and Spartak Brno, before finally hanging up his boots, putting an end to such an enchanting career. 
Style of play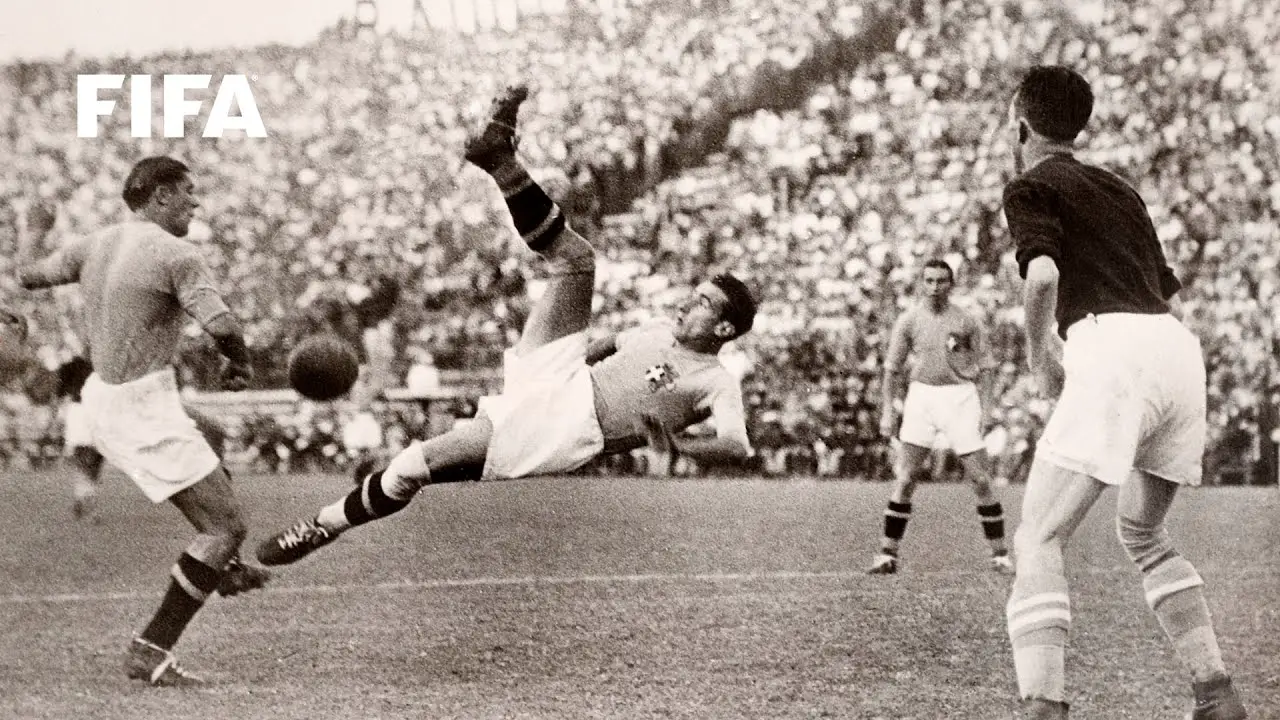 Bican's knack for scoring goals, is what most people know him for however, this is not the case. His game was incredibly well-rounded, his passes were difficult to defend against due to their pinpoint accuracy.
His dribbling and fine ball control were a real feast for the eyes of spectators, whilst plaguing the sight of his opponents. He possessed excellent technique with his left or right foot and his positional play was perfect. His speed was at times the best in the country.
All these qualities combined made him one of Soccer's earliest complete forwards, as he would strike fear into the hearts of defences up until he retired aged 44.