A fundamental figure in the Golden Years of Russian football. Lev Yashin revolutionised the way goalkeepers played; without his innovations modern goalkeeping would still be stuck in the 50's. 
Beginnings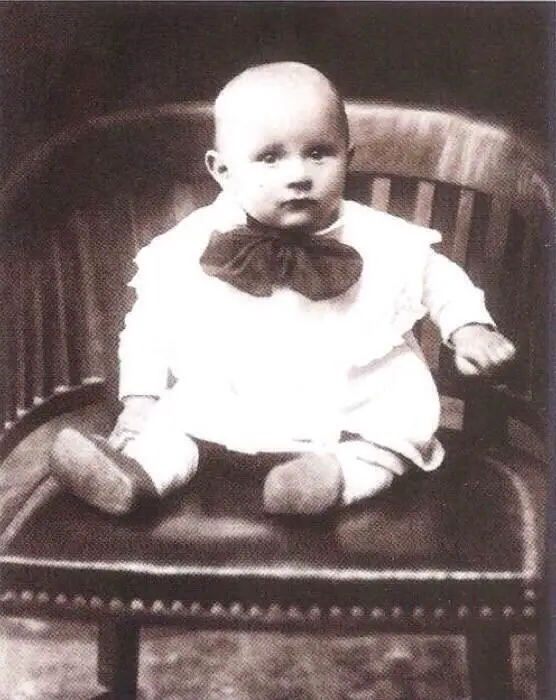 Lev was born in Moscow 1929, to two industrial workers Ivan Yashin and Anna Yashina. His childhood would be fraught with difficulty, born into poverty, and losing his mother before he had reached first grade. 
Playing football regularly on the streets of Bogorodskoye, would provide a much needed release, and would be how he first learnt the ways of the goalkeeper.
He believed that playing football on the streets taught him how to control his body and such physical exercises prepared him for his future sports: football, bandy and fencing. He showed great strategic intelligence from a young age, as Yashin was crowned his school's champion of chess.
At the age of just 13, he became addicted to smoking, as many young teenagers did in 1930's Soviet Russia, relying on cigarettes to keep him awake during his long work hours as a Locksmith.
Three years later, he would join his first youth team, starting as an outfielder; though It wouldn't be long before he was between the sticks. Due to his rapid growth in height, Yashin's coach decided to designate him as the team's goalkeeper.
In the summer of 1948, Yashin was called up to the army, but his footballing adventures would not stop there. His unit organised a football team, with the team playing in the championship of the district council. 
Up to this point, Yashin had been sullied by hard luck in life, but this would soon change. After playing a great game for his unit's side, he was fortuitously watched by the coach of the Dynamo Moscow youth team. He was promptly invited to a training session for Dynamo and by 1949 he was playing for them.
A Tricky Start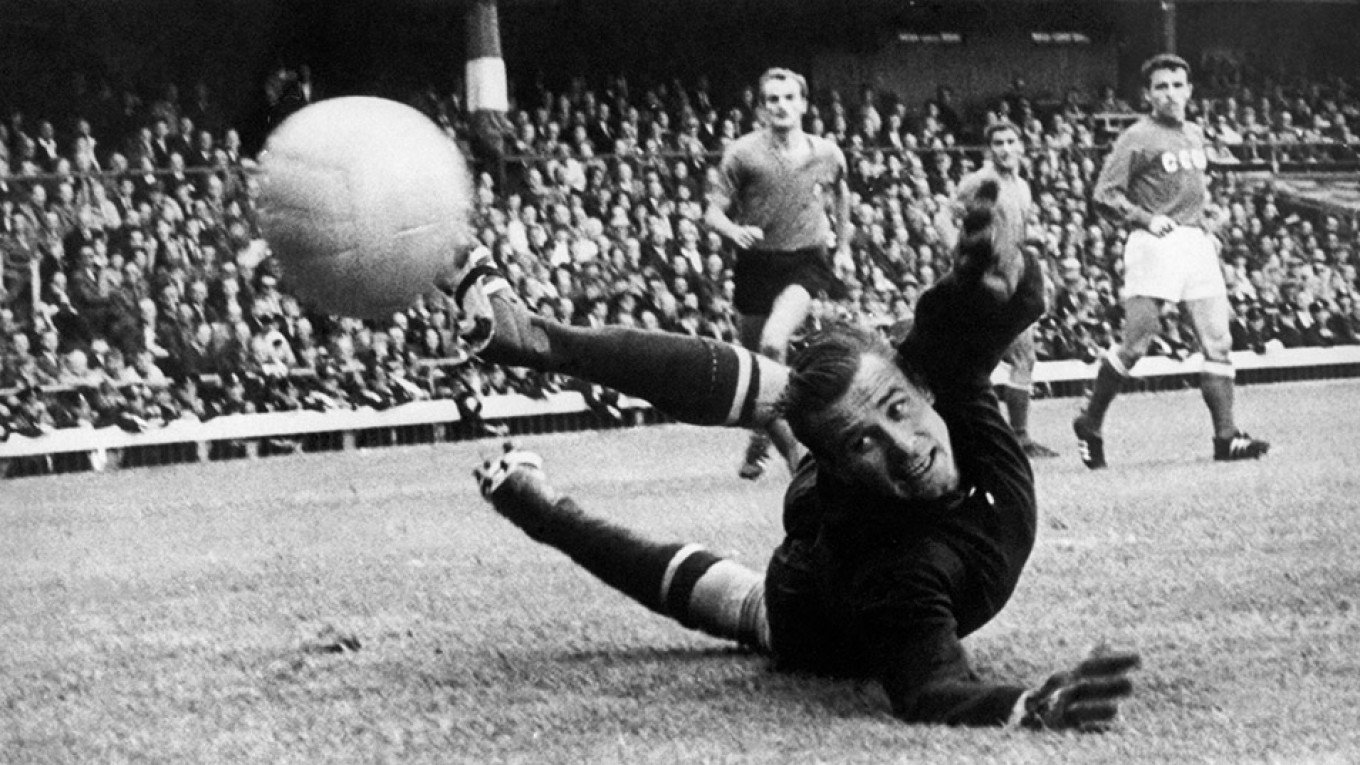 In July of 1950, Dynamo were without their two main goalkeepers, due to illness and injury. Despite being wildly inexperienced, Yashin stepped up, staying composed… At first. Disaster would strike as he would make a mistake that led to an equaliser. Despite his mistake, Yashin started in the following fixture.
Dynamo were quickly 4-1 down due to two poor mistakes from Yashin. To spare his blushes, Dynamo miraculously turned the game around to win 5-4. It wouldn't be enough to save Yashin's place in the team, with Coach Viktor Dubinin deciding not to play Yashin for the next year or two.
During this time of absence from the Dynamo squad, Yashin would take up bandy, an 11-a-side version of Ice Hockey played with a Ball. At first, his team employed him as a striker, but he persuaded them to allow him to play in goal, helping them to 3rd in the 1952/53 season.
When returning to the first team, Yashin balanced his playing time with Dynamo and his bandy team well, and in 1953 established himself as Dynamo's starting goalkeeper, taking the place of Walter Sanaya.  
National Team Awaits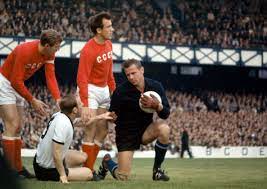 By his 25th birthday, Yashin had proven himself to the Dynamo fans, becoming a regular with no apparent weaknesses as a keeper. This was also noticed by the Soviet national team scouts, with Yashin making his debut for the Soviets in 1-1 draw against Bulgaria. He continued to impress in the following games against Sweden and Hungary.
In the game against Hungary, he would have to face the terrifying, world-class forward Sandor Kocsis. Yashin couldn't keep Kocsis from scoring, but both left the field as the best players for their respective sides. 
The summer of 1955 allowed Yashin to show his skills to a wider audience across Europe, playing in various friendlies in Italy. He played well in these games, despite a 4-2 loss to AC Milan on one occasion. During the subsequent 1955 season, Yashin would only concede 16 goals in 22 games. 
National Glory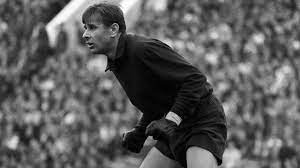 As the first-choice goalkeeper for the Soviets, it was strange for Yashin not to play in the first game of the 1956 Olympic Tournament. However, he would play the next three games in the tournament, before being benched again for the final.
Yashin would've been undoubtedly gutted not to represent his home country in the final of a major tournament, but was still grateful to attend. Lev would produce wonderful performances for club and country in 1956, earning his 5th place in the first ever Ballon d'or.
Yashin continued to impress for the 1957 season, despite worries over his personal health. Dynamo would consequently win the league in November, conceding 7 in 12. Despite the health problems that arose, by 1958 Lev Yashin remained the best goalkeeper in the world.
Even though they had the best goalkeeper in the world, the Soviets would be struck with an injury crisis just before the World Cup, losing 4 players. Igor Netto, captain, was injured in the Soviet's final game before the World Cup. 
Two others were ruled out due to injury, and on the eve of the World Cup, their star striker, Eduard Streltsov was subject to criminal prosecution. As well as the loss of 4 players, the Soviet Union were in the "Group of Death", facing England, Austria and the future champions Brazil. 
This did not hold Yashin back as they drew 2-2 with England and kept a clean sheet against Austria, saving a penalty from Hans Buzek in the process. The Soviet Union narrowly escaped the group stage, but were knocked out by eventual finalists Sweden.
The Euros and a Ballon d'OR win.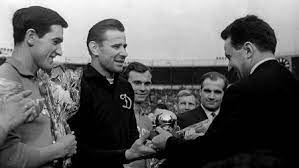 After breezing past Hungary and Czechoslovakia, The Soviet Union faced their international rival Yugoslavia in the final. Yashin was extraordinary during the game, saving 2 free kicks from Bora Kostic. Yugoslavia would manage to put one past Yashin, taking the lead thanks to a wild deflection. 
Only a few minutes later, the Soviet Union equalised. The game was a stalemate right up until the 113th minute, where Victor Ponedelnik scored the winner with a header. This crowned the Soviets as champions of Europe.
More glory for Lev Yashin in 1963, as he was awarded his fifth and final Soviet Championship, conceding 6 goals in only 27 games in the process. His incredible record and outstanding form earned him the prestigious Ballon d'OR, beating Gianni Rivera by 19 points. A feat never repeated by another goalkeeper in  67 years of the awards existence.
Great Form Continues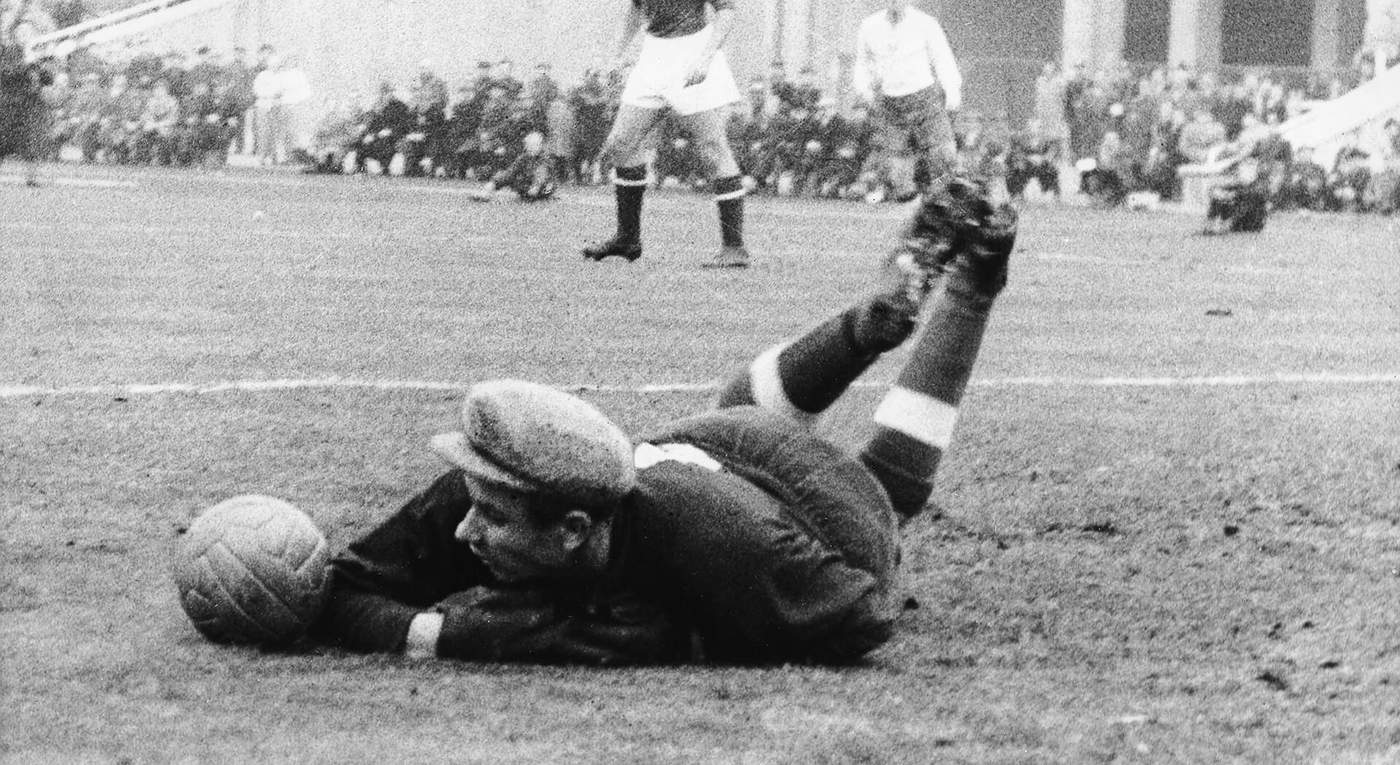 At the age of 35, Yashin still remained the best goalkeeper on the planet. Despite not picking up any silverware this season, for club and country he stood out in every game, being a stalwart in net during the Soviet's incredible Euro 64 campaign. 
The Soviet Union were only beaten by a strong Spanish side with only 6 minutes to go. Somewhat reminiscent of the previous final. In the farewell match of Sir Stanley Matthews, Yashin represented an International XI and uncharacteristically conceded 4. 
1966 saw The Soviet Union come third in a tight World Cup tournament, where no one could have predicted the winner. The following year saw Yashin hang up his boots at international level, retiring with an impressive record, conceding 70 in 74.
Retirement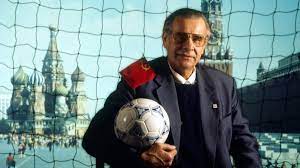 In the 1968 season, Dynamo coach Konstantin Beskov continued to rely on an ageing Yashin as the main goalkeeper of his team. In this season, Dynamo returned as one of the strong favourites to win the league. 
Yashin started the season as first choice, but due to his age, picked up more injuries, keeping him out of the squad. It was the same story for the 69' season, as Yashin only played 22 out of 38. On the 30th of August 1970, Yashin played his last competitive match with Dynamo, against rivals CSKA.
The game ended 1-0 to CSKA. On May 27, 1971, Lev Yashin's first farewell match took place. This was between Dynamo Sports Society and the World XI. The World XI team consisted of Eusebio, Bobby Charlton and Gerd Muller among others. 
The game was paused in the 51st minute to give a standing ovation to the great Lev Yashin. He was replaced by Vladimir Pilguy,  in what was a symbolic passing of the torch, as Pilguy would replace Yashin as the goalkeeper for Dynamo Moscow and the Soviet Union.
Style of Play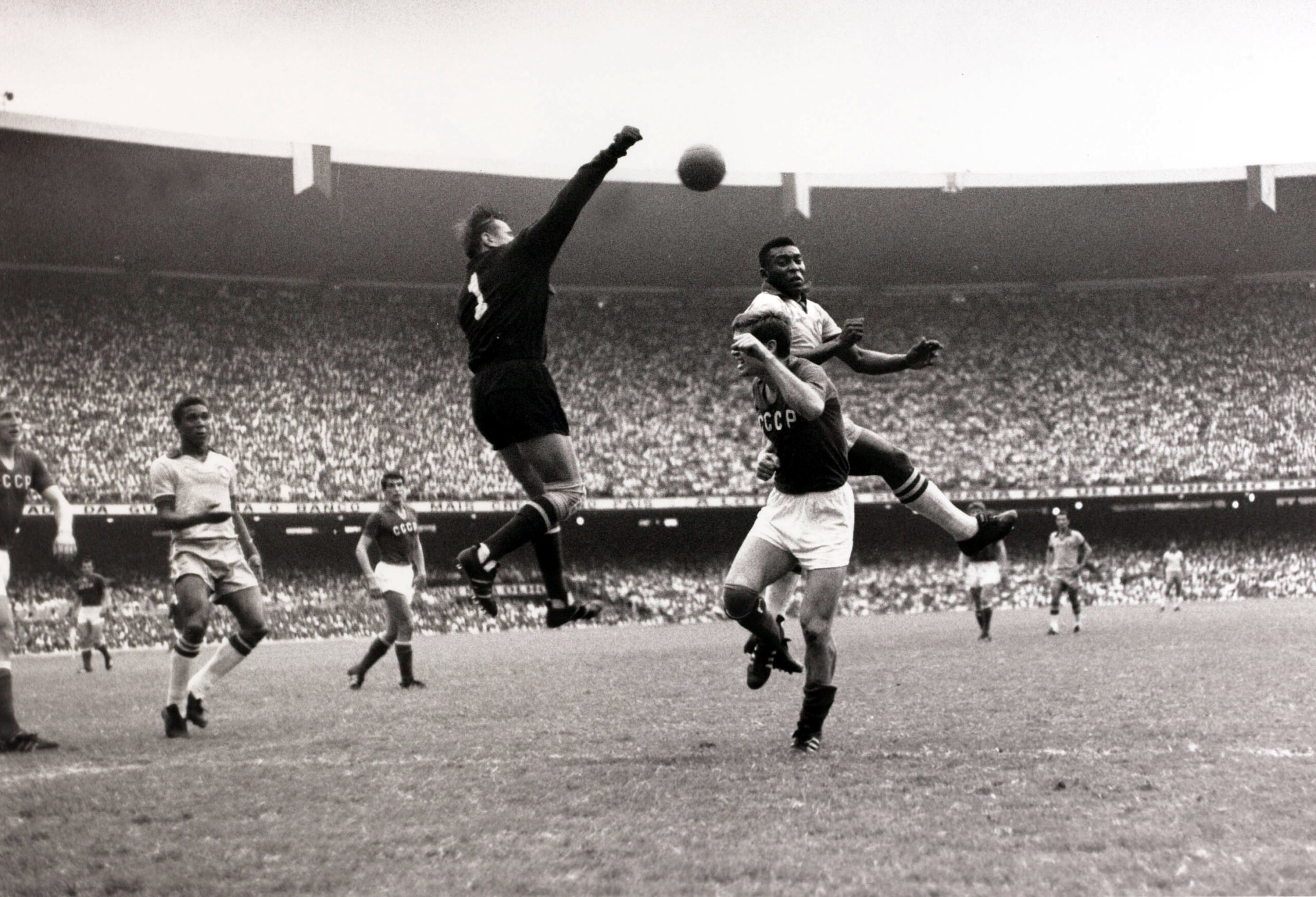 Yashin was most famous for his "rush goalie" approach, coming out of his box to clear the ball with his feet and even head, a style that would go on to define the modern sweeper keeper. During the majority of the game, Yashin would stand outside of his box ready for the ball to be lobbed over the defensive line. 
He would act as somewhat of a Libero at times, a free defender as it were. He was a strong commander of his area claiming crosses for fun, and if need be was comfortable punching the ball clear.
Yashin was known for his cat-like reflexes, almost hyperextending his already long arms to tip the ball around the post. He acted like he had multiple limbs, earning the nickname "the Black Spider."
Yashin was also well known for executing fine penalty saves, however this is not as true as people think. At the start of his career his penalty record was not good. 
He would later improve upon his penalty saving technique, also incorporating "dark arts", psychologically defeating his opponents. He may have learnt this during his time playing on the streets and participating in chess.