Sepp Herberger was one of the fascinating figures in German football. As the German national team coach, he formed a team that sensationally won the title against Hungary in Switzerland in 1954 in its first participation in the World Cup after World War II.
The 3-2 win in the 1954 FIFA World Cup final, the "Miracle of Berne" (Das Wunder von Bern), was later often seen as the actual birth of the Federal Republic. Sepp Herberger led the German national team from 1936 to 1942 as Reich coach and from 1950 to 1964 as national team coach.
In addition to sporting successes, the "soccer philosopher" drew attention to himself with simple truths that were quickly on everyone's lips. For example: "The ball is round," "The next opponent is always the hardest," or "After the game is before the game."
Early Childhood
In a working-class family, Sepp was the youngest of six children. Having lost his father at 14, Herberger started working odd jobs on building sites before getting his first job in a metalworking factory.
Despite this, he was always more interested in football as a child and made his senior debut for Waldhof Mannheim at the tender age of 17.
Sepp Herberger was drafted into the army in 1916 and served for two years before returning to play for Waldhof Mannheim, where he was hailed as an accomplished striker with a keen battle instinct and formidable stamina.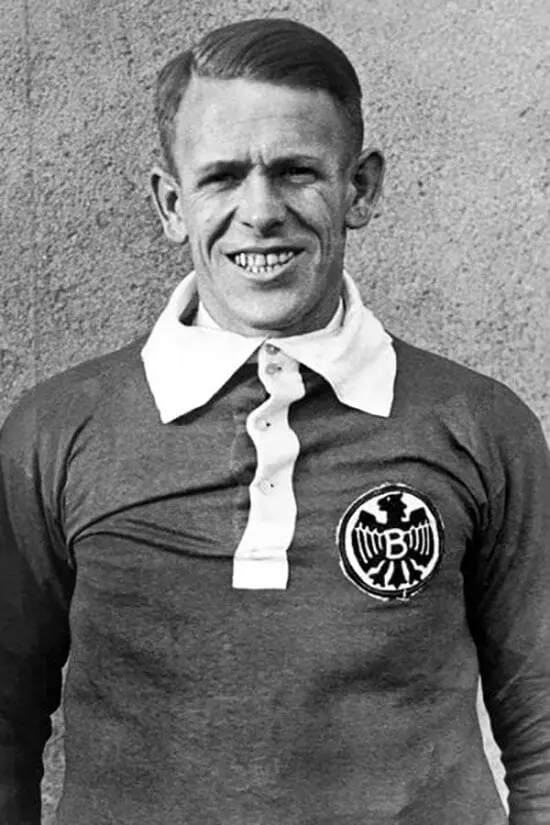 Sepp Herberger Playing Career
During his club career, Sepp Herberger joined bitter rivals, VfR Mannheim but received a year-long ban for disobeying amateur rules and receiving payment for his transfer. Nevertheless, it was with VfR Mannheim that he scored the winning goal in the 1925 South German championship final.
Upon moving to Berlin in 1926, he began a four-year stint with Tennis Borussia. Before retiring, he appeared 236 times and scored 186 goals. It does not matter the standard of football you play. This was a formidable goal-per-game ratio.
A top student at the Berlin University of Physical Education, he started studying for a coaching diploma at 30. Achieving peak performance in football was the title of his thesis. In Duisburg, he was a senior coach at the Western Germany Sports Association for four years.
Despite winning only three caps, he made his Germany debut in a 3-3 draw against Finland in 1921. He appeared for the third and final time for the German football team against Holland in 1925.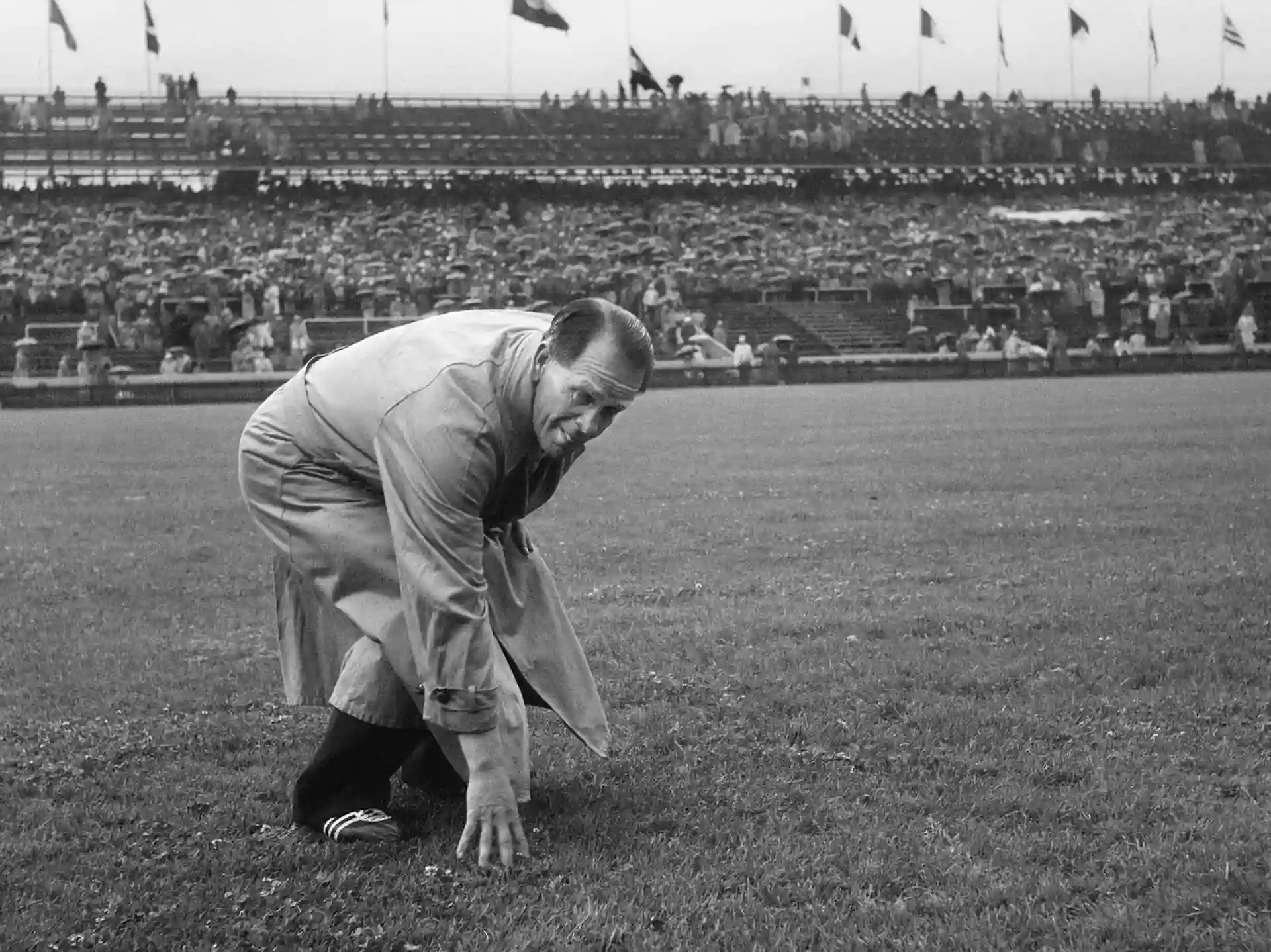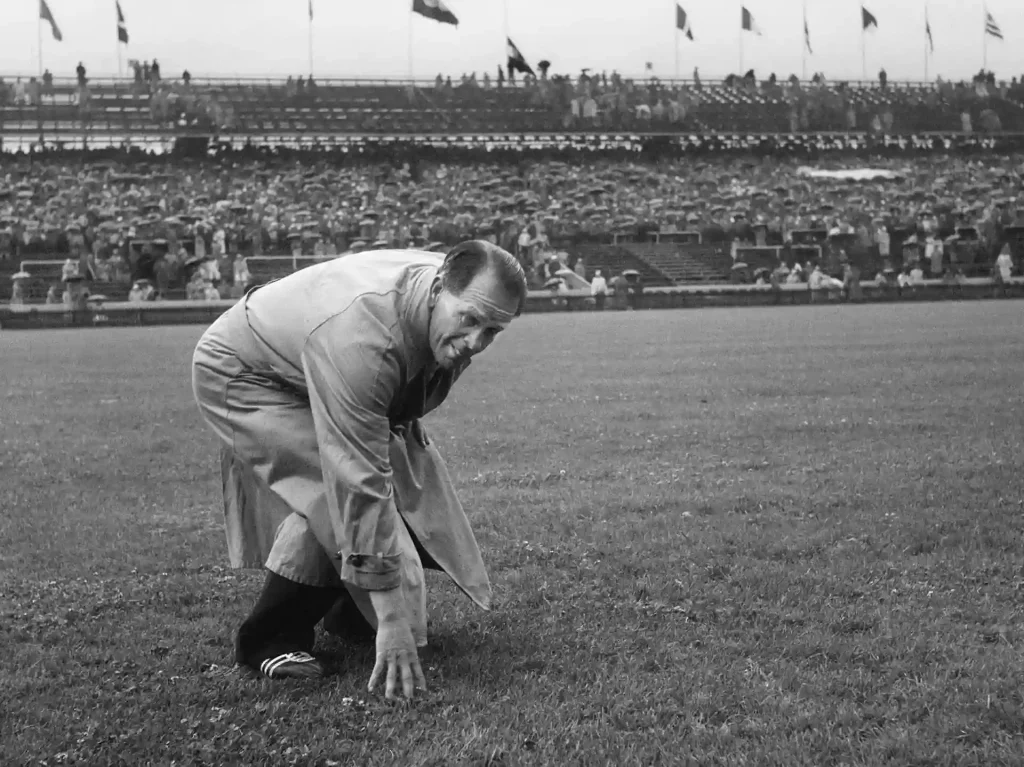 Rebuilding Pride As German National Team Coach
Josef Sepp Herberger succeeded Otto Nerz as the German football team coach following Germany's poor showing at the 1936 Olympics. He built a strong team expected to perform well at the France World Cup in 1938.
Ugly politics of the era undid his efforts. Due to the Berlin regime, he fielded players from Austria. As a result, Germany was eliminated in the preliminary round in disgrace.
Despite the suspension of international competition during the devastation of World War II, Sepp Herberger made every effort to keep in touch with his German football players. He spent a short time coaching Eintracht Frankfurt after the second world war before being recalled as the national team's coach in 1950. He began the difficult task of rebuilding the national side.
Germany was not included in that year's FIFA World Cup. Instead, a national team played in November after an eight-year absence. Nevertheless, German football was ushered into an inspiring era with a 1-0 victory over Switzerland in front of 115,000 spectators in Stuttgart, Germany's first game since the second world war.
At the 1954 FIFA World Cup in neighboring Switzerland, the West German national team was still considered rank outsiders despite assembling a team around the legendary captain and German football player Fritz Walter. However, an 8-3 victory over Herberger's men in the first round proved the unbeatable status of the Hungarians.
The national coach was criticized for fielding a weak team but later claimed it was part of a broader strategy to defeat the unbeatable Hungarians.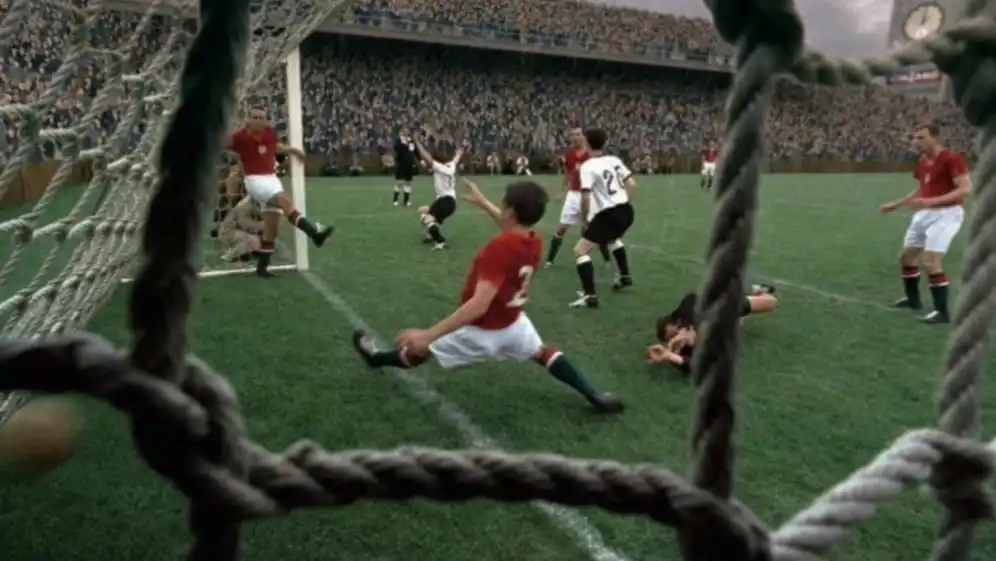 The Miracle Of Berne
The German calculated he would need two victories to advance. Although his team defeated Turkey in their first match, he knew even his strongest side would not beat Hungary. Sepp Herberger's response was to accept the outcome, send out his reserves, and rest his best players for the decisive match, which was again against the Turks.
The strength of his character enabled him to ignore the barrage of hostility, and ultimately, a full-strength West German national team duly defeated Turkey a second time and advanced to the knock-out rounds. He was suddenly praised for his football strategy, silencing his critics.
For Germany, the 4th July 1954 will forever be etched in their memories. After a long, cold winter, their national team had to face what seemed to be a lopsided World Cup final against Hungary. However, the event was immortalized as the 'Miracle of Berne' in German football history.
Sepp Herberger Masterminds World Cup Success
Josef Sepp Herberger had a knack for motivating a team. As an authoritarian, he knew how to influence his football players and stoke up their ambitions through words. Throughout the dressing room and an entire nation, he was referred to as simply 'Chief.'
In terms of getting the best out of individual players, the football world might still seek his equal. However, his teams were renowned for their stamina, strength, discipline, and fighting spirit throughout his career, qualities now traditionally associated with German football.
These attributes are essential to Sepp Herberger, but interpersonal restraint is the most crucial, as he believes that a group must work together as a unit. The Chief's only real confidant, Captain Fritz Walter, executed the Chief's orders on the soccer field, playing an essential role in sporting terms and his personal life.
Rain lashed down at the Wankdorf Stadium in Berne as West Germany won 3-2 against Hungary after trailing by two goals early. Thanks to Herberger's tactics, this was Hungary's first defeat in four years.
However, the success in the city of Berne went far beyond the prestige associated with winning the first FIFA World Cup final. Instead, it sparked a robust determination to rise from the ruins of post-war, restoring German national pride and confidence. People who had been beaten and bruised finally found hope.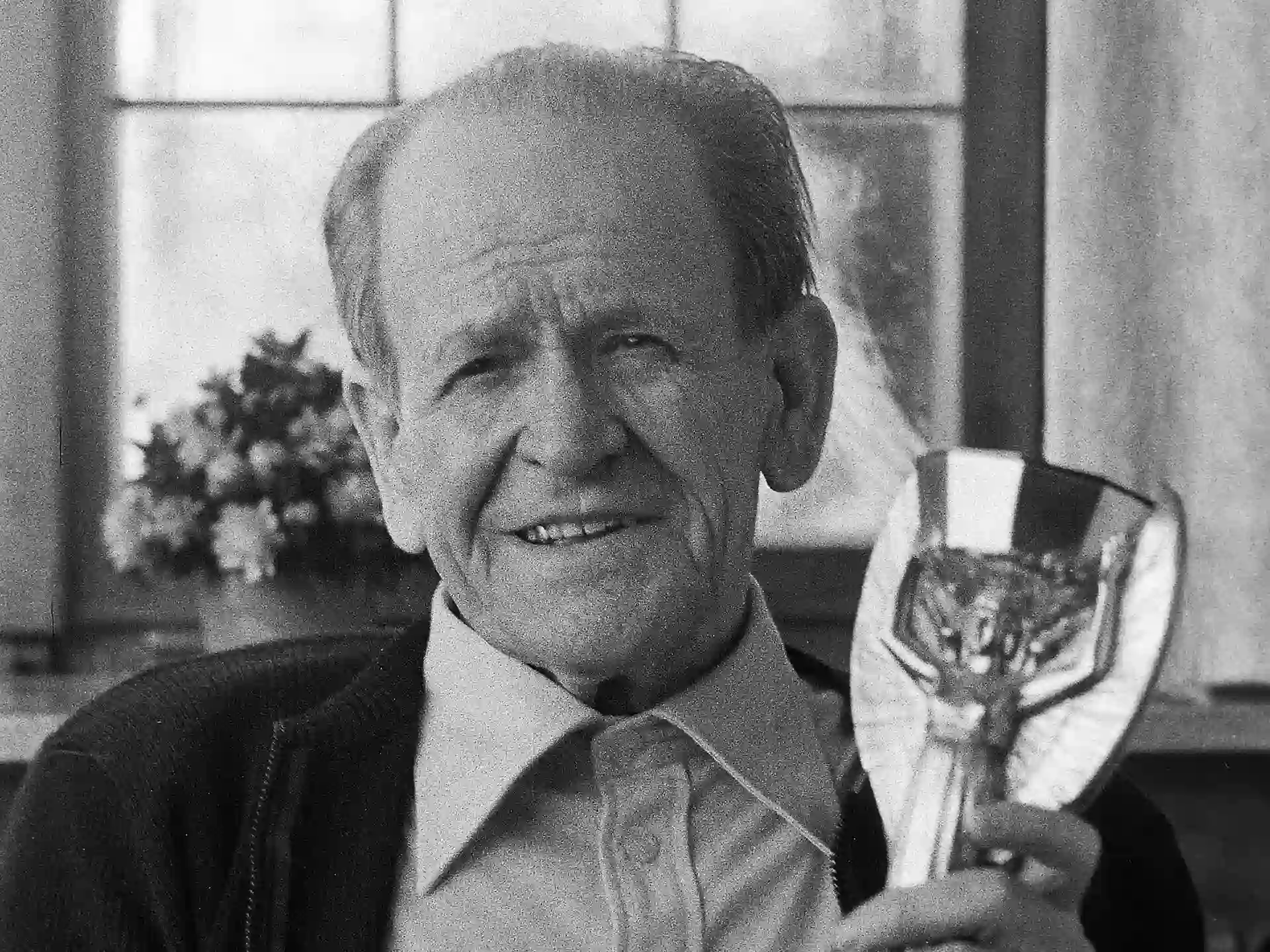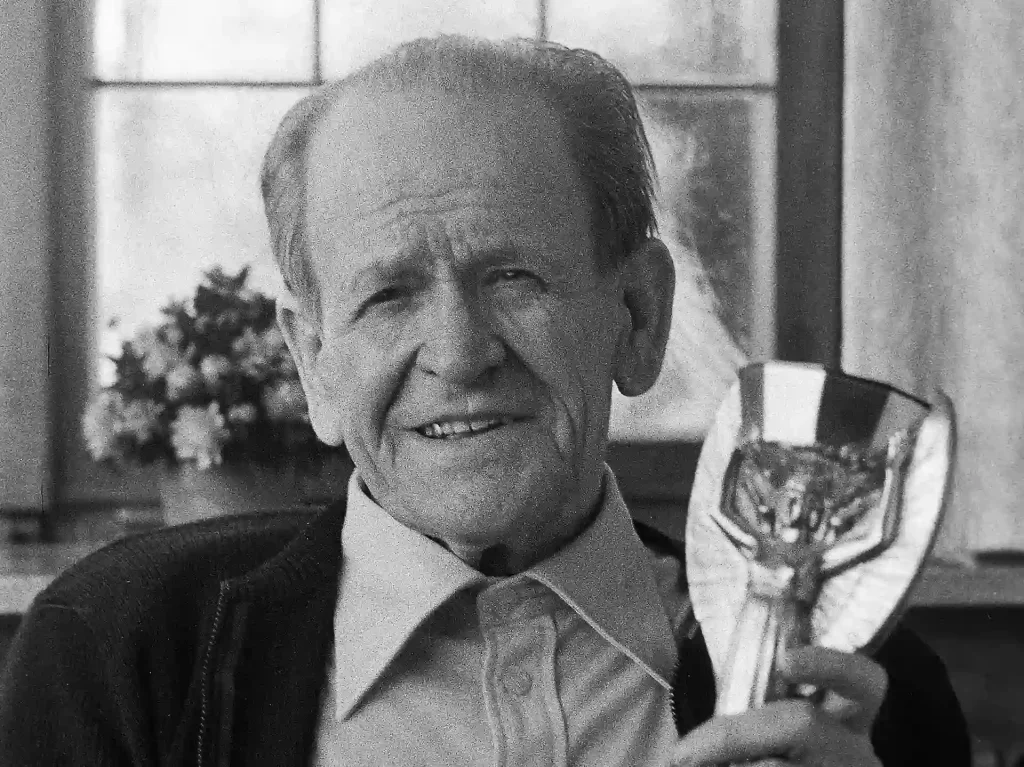 After Football
Sepp Herberger served as national coach of the West German national team until 1964. After finishing fourth at Sweden's 1958 FIFA World Cup, Germany lost to Chile in the 1962 quarterfinals. The last match he coached was against Finland in 1964.
Helmut Schon took over his position, and he retired. Herberger passed away in his hometown of Mannheim in 1977 after a lung infection. In the wake of Herberger's passing, it became clear that he was a Nazi. Because of his Nazi past, he was criticized for his induction into Germany's Sports Hall of Fame in 2008.
Facts And Figures Of Sepp Herberger
Full name: Josef Sepp Herberger
Birthdate: 28 March 1897
Birthplace: Mannheim
Playing Career:
Waldhof Mannheim 1914–1921
VfR Mannheim 1922–1926
Tennis Borussia Berlin 1926–1930
Overall Career: 236 Appearances, 186 Goals
National Playing Career:
Germany 1921-1925 (3 appearances, 2 goals)
Club Managerial Career:
SV Nowawes 03 1928–1929
Tennis Borussia Berlin 1930–1932
Eintracht Frankfurt 1945–1946
National Manager Career:
Western Germany 1932–1933
Germany (assistant coach) 1932–1936
Germany 1936–1942
West Germany 1950–1964
National Coach Honors:
1954 World Cup Final – Winners (West Germany)
1958 World Cup – 4th Place (West Germany)
As the national coach, Herberger has the following records:
Played 167
Won 94
Draws 27
Loss 46
Goals For 435
Goals Against 250
Other Interesting Facts:
The national coach kept a notebook recording all his information about opponents, players, and systems.
In 1922, Sepp Herberger was banned from the game for a year for accepting a transfer payment as a player.
In three years for Germany, Herberger made only three appearances as a German football player, but he scored twice. He scored against Finland on both occasions.
Adidas Dassler's boots helped Sepp Herberger's 1954 FIFA World Cup-winning team establish the Adidas brand.