A football shirt sponsor is standard today, but it is a relatively new phenomenon. When Liverpool Football Club signed a shirt sponsorship deal with Hitachi in 1979, it was believed that it was the first English club to take football along this path.
Forty-three years on, the twenty English Premier League clubs are enjoying brokered shirt sponsor deals worth £400 million in the 2022-23 season. To give you perspective, the shirt sponsorship deal ten years ago was £100 million per year.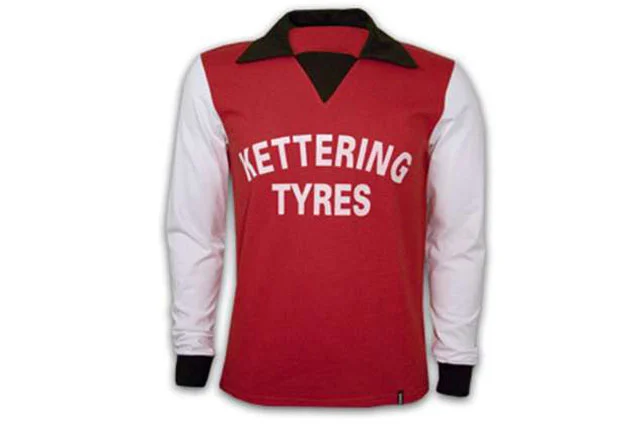 First English Shirt Sponsor
Kettering Town, many miles away from Anfield, was the site of the first such deal. Against Bath City in January 1976, Kettering Town, playing in the Southern League, became the first British club to wear sponsorship on its shirts after signing a deal with Kettering Tyres.
In his first month as chief executive, Derek Dougan negotiated the "four-figure" deal. Despite Dougan's claim that the 1972 sponsorship ban had not been written down, the Football Association (FA) immediately declared the move offside and ordered the shirt sponsor text to be removed.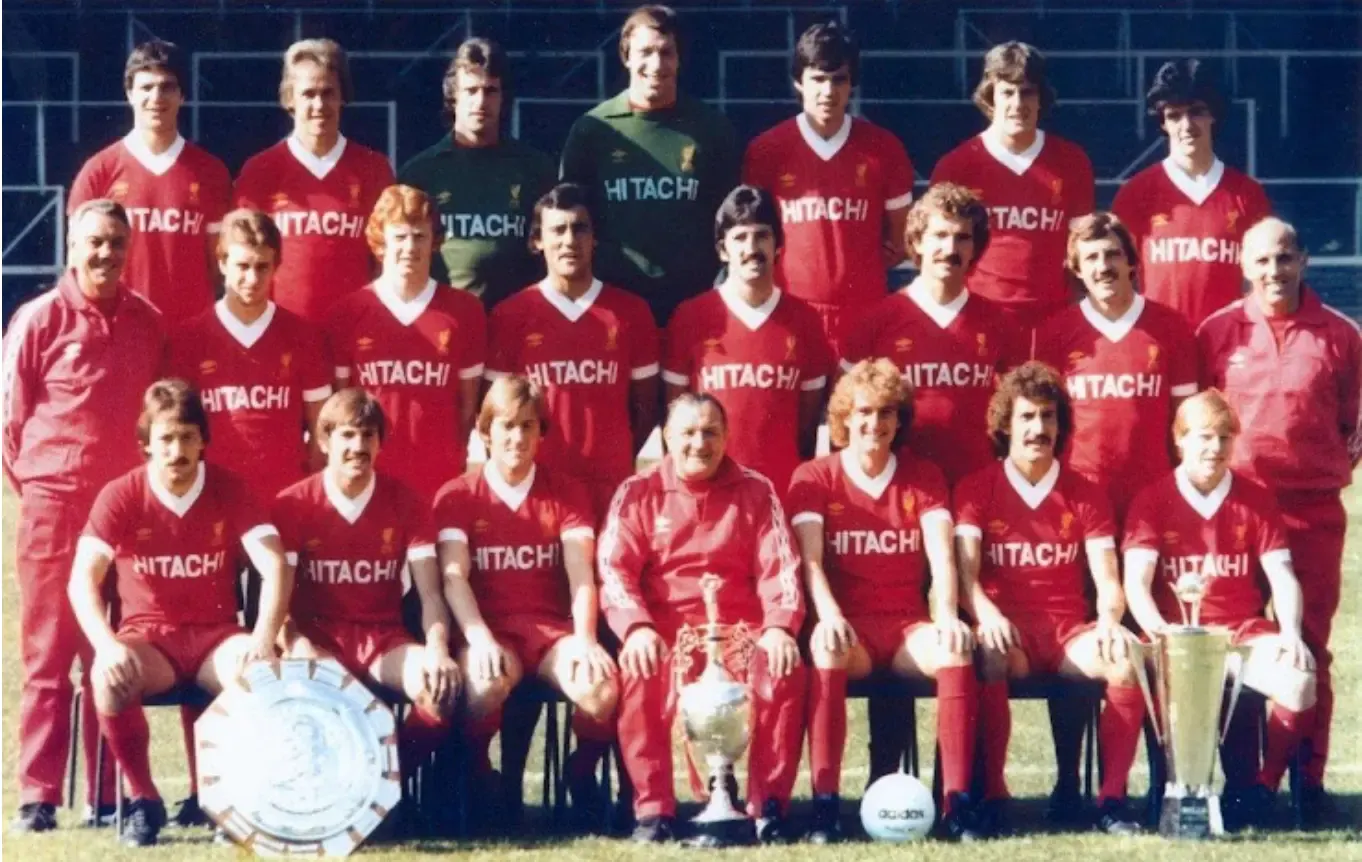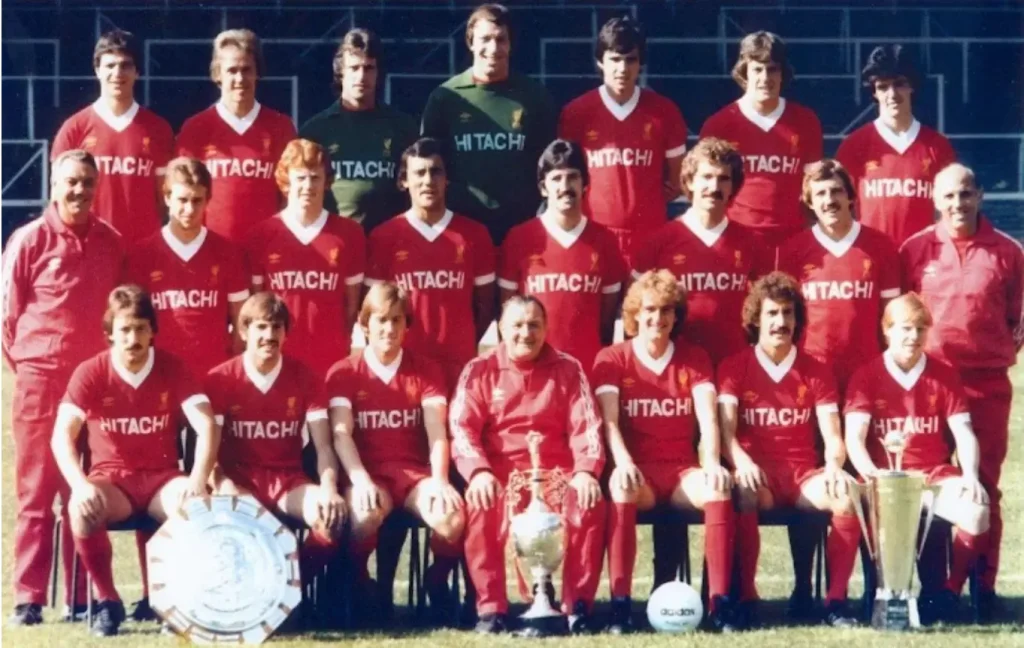 A ground-breaking sponsorship deal between Liverpool and Hitachi marked the first time a professional club in the first division had a shirt sponsor. Hitachi's name was on Liverpool's jerseys in all local games without televised broadcasts under a deal worth GBP 100,000 over two years. After that, all the top-tier clubs followed.
For example, Talbot sponsored Coventry City in 1980, which pioneered shirt sponsorship in English football clubs. The chairman, Jimmy Hill, negotiated a deal with the company manufacturing cars in the city. They continued their support of Coventry until 1983. The Sky Blues were the first to do an official kit manufacture deal in 1974 with Umbro.
A three-year contract worth £500,000 was signed by Arsenal with JVC two years later, in 1981. This was seen as an incredible deal at the time. In the 2022-23 season, Arsenal now receives £40 million per year from their current shirt sponsor, Emirates.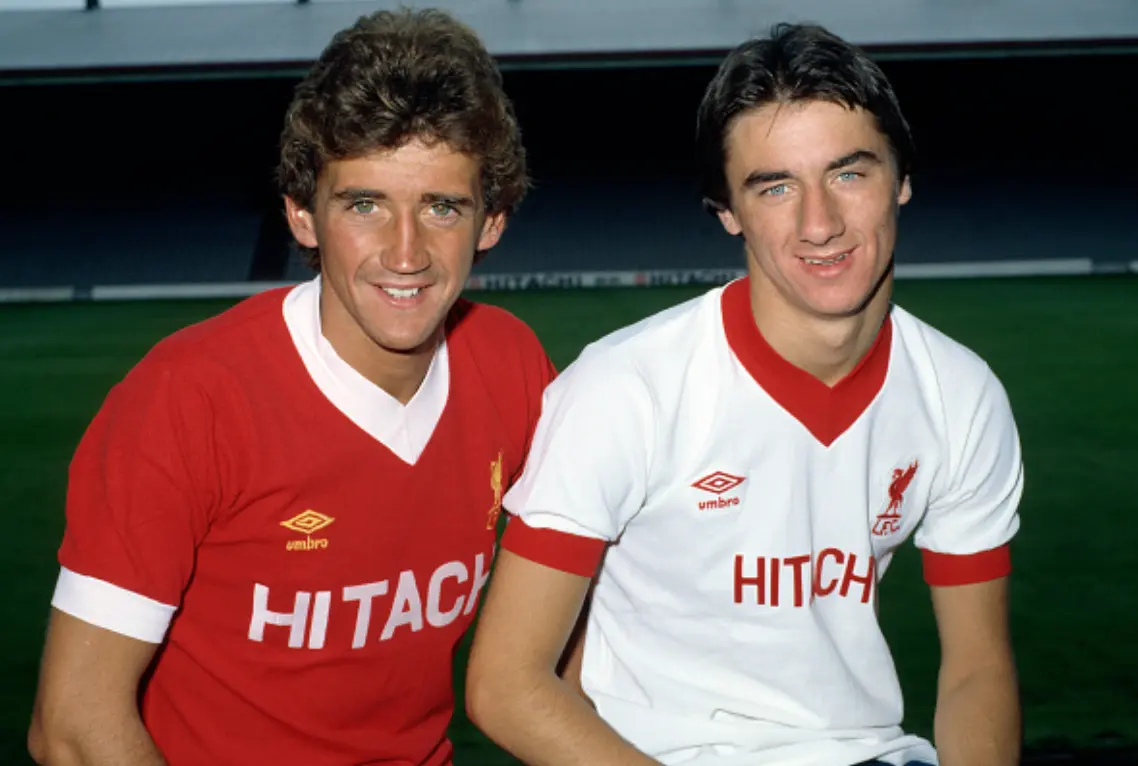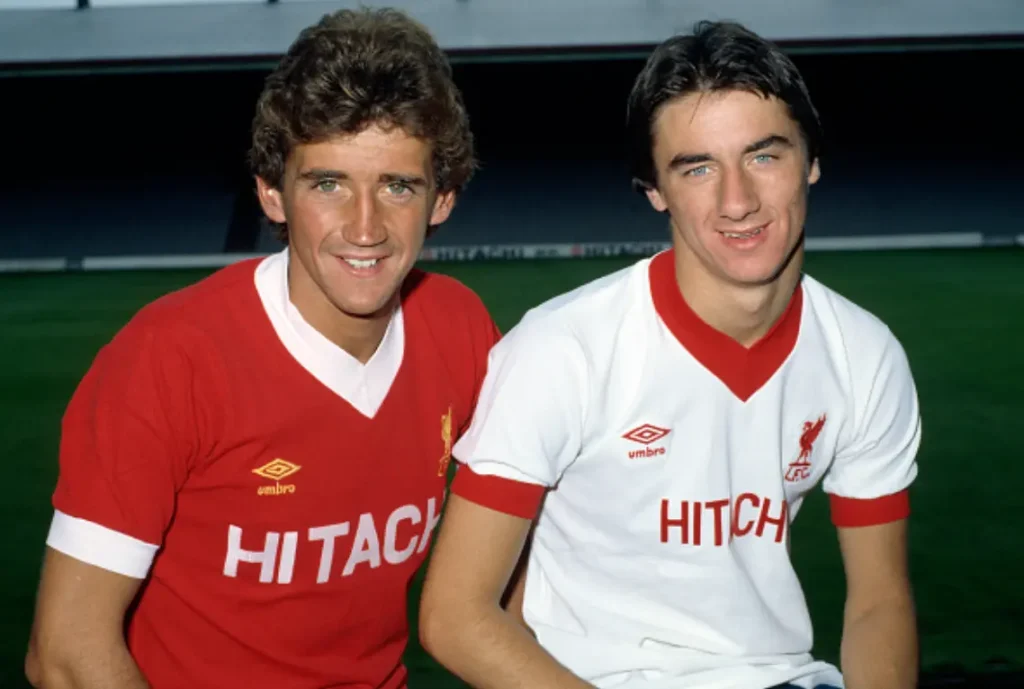 First Worldwide Football Shirt Sponsorship
While the English Premier League is easily the most commercially successful today, German club Eintracht Braunschweig was the first team worldwide to have Jägermeister (digestif brand) as a shirt sponsor in 1973.
The club was reported to be several million Deutsche Marks in debt and struggled to compete with bigger clubs due to a lack of capital. In exchange for replacing their traditional lion with the deer logo of Jägermeister, the club will receive DM500,000 over five seasons.
Eintracht Braunschweig proposed the idea to the German football association (DFB) in August 1972, but it was unsurprisingly dismissed. The DFB told referees not to start matches if Eintracht Braunschweig wore a Jägermeister kit.
On 24 March 1973, the German club wore its adapted kit after legal battles. Towards the end of the season, the DFB relented and allowed sponsor names on shirts. Several Bundesliga clubs quickly signed lucrative deals for their shirt sponsorship, including Eintracht Frankfurt, Fortuna Düsseldorf, and HSV.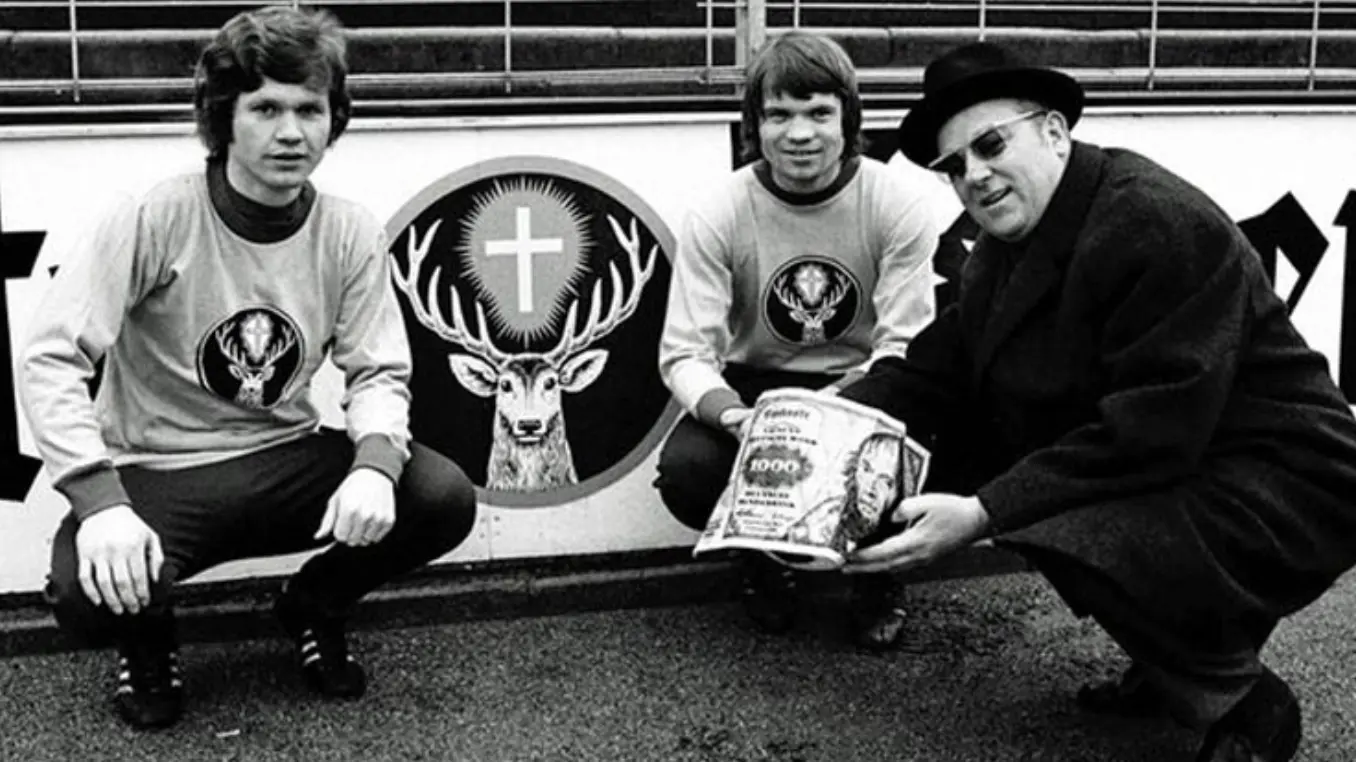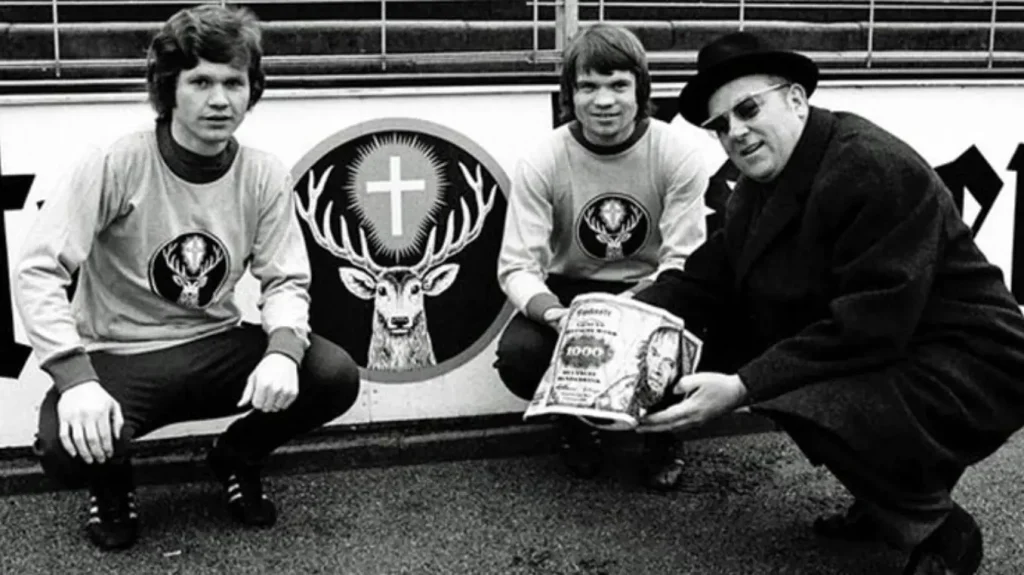 Most Valuable Deals
The top five shirt sponsorship deals in soccer history are:
Real Madrid – Emirates – 70 million Euro/season
Paris Sait-Germain – Accor – 65 million Euro/season
FC Barcelona – Spotify – 57.5 million Euro/season
Manchester City – Etihad – 55 million Euro/season
Manchester City – TeamViewer – 55 million Euro/season
Germany's biggest shirt sponsor deal is Bayern Munich (Deutsche Telekom) at 45 million Euro per season. This is the same amount for Italy's most valuable shirt sponsor deal. That is Juventus, who is currently sponsored by Jeep.
Premier League Shirt Sponsors
In 2022, the English Premier League is celebrating its 30th anniversary. Unfortunately, not all clubs have reported their shirt sponsor deals, so we need to go back a couple of seasons.
We've ranked every 2019-20 Premier League club by how much revenue the shirt sponsorship received. We can report this accurately as the sponsorship values have now been reported or officially disclosed.
1. Manchester United
Premier League Sponsor: Chevrolet
Value: £64 million
2. Manchester City
Premier League Shirt Sponsor: Etihad
Value: £45 million
3= Arsenal
Arsenal Kit Sponsors: Emirates
Value: £40 million
3= Chelsea
Football Kit Sponsor: Yokohama
Value: £40 million
3= Liverpool
Liverpool Shirt Sponsor: Standard Chartered
Value: £40 million
6. Tottenham Hotspur
Sponsor: AIA
Value: £35 million
7. West Ham
Premier League Shirt Sponsors: Betway
Value: £10 million
8. Everton
Premier League Sponsor: SportsPesa
Value: £9.6 million
9. Wolves
Sponsor: ManBetX
Value: £8 million
10= Burnley
Sponsor: LoveBet
Value: £7.5 million
10= Southampton
Sponsor: LD Sports
Value: £7.5 million
12= Crystal Palace
Sponsor: ManBetX
Value: £6.5 million
12= Newcastle United
Premier League Shirt Sponsor: Fun88
Value: £6.5 million
12= Watford
Sponsor: Sportsbet.io
Value: £6.5 million
15. Aston Villa
Premier League Sponsor: W88
Value: £6 million
16. Bournemouth
Sponsor: M88
Value: £5 million
17. Leicester City
Football Kit Sponsor: King Power
Value: £4 million
18. Sheffield United
Premier League Shirt Sponsors: USG
Value: £3.5 million
19. Norwich City
Shirt Sponsors: Dafabet
Value: £3 million
20. Brighton & Hove Albion
Premier League Sponsor: American Express
Value: £1.5 million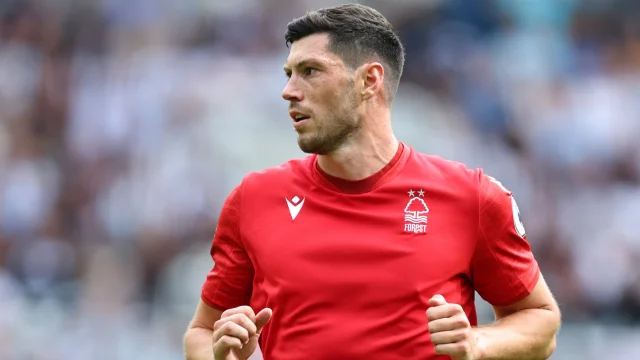 Are You Required To Have A Shirt Sponsor
It is not mandatory for Premier League clubs to wear sponsors on their shirts, but new rules will specify who they can sign agreements with.
The proposed legislation is expected to prevent clubs from advertising gambling companies on their shirts. To avoid a government ban, the Premier League is asking clubs to support phasing out football shirt sponsorship by gambling companies.
Due to the growing reliance on gambling revenue by English football's top clubs, the issue has become sensitive. Nearly half of Premier League clubs have a betting or gambling company as their shirt sponsor.