The English Premier League history is thirty years old in 2022.  Fifty clubs have contested since the inaugural premier league season in 1992. In these 29 seasons, Manchester United won 13 titles, Manchester City 6 titles, Chelsea 5 titles, Arsenal 3 titles, Blackburn Rovers 1 title, Leicester City 1 Premier League title, and Liverpool 1 title.
The first season of the newly formed league took place in 1992–93. That season, it comprised 22 clubs (down from 20 in 1995–96). Sheffield United's Brian Deane scored the first Premier League goal against Manchester United in a 2–1 win.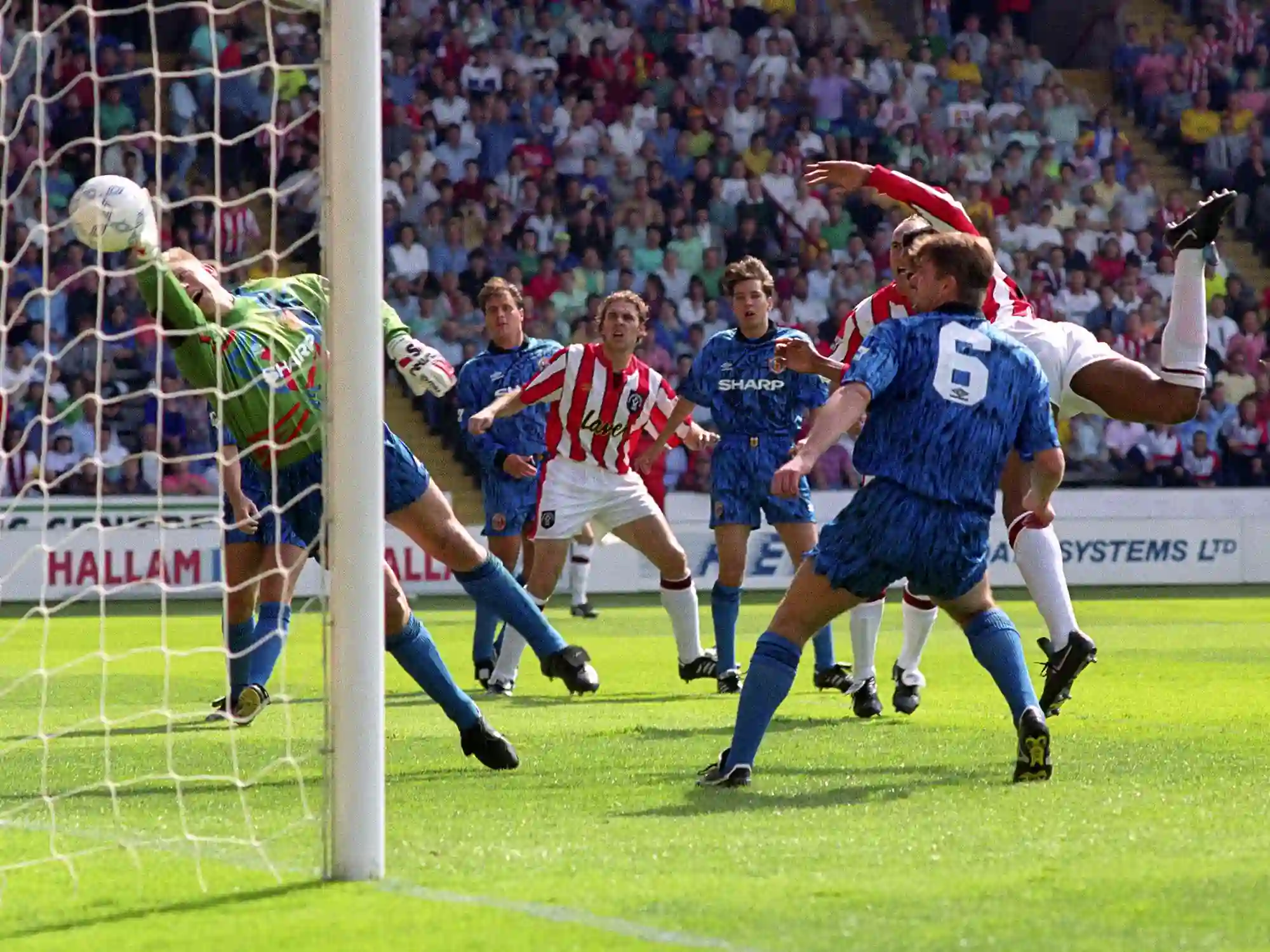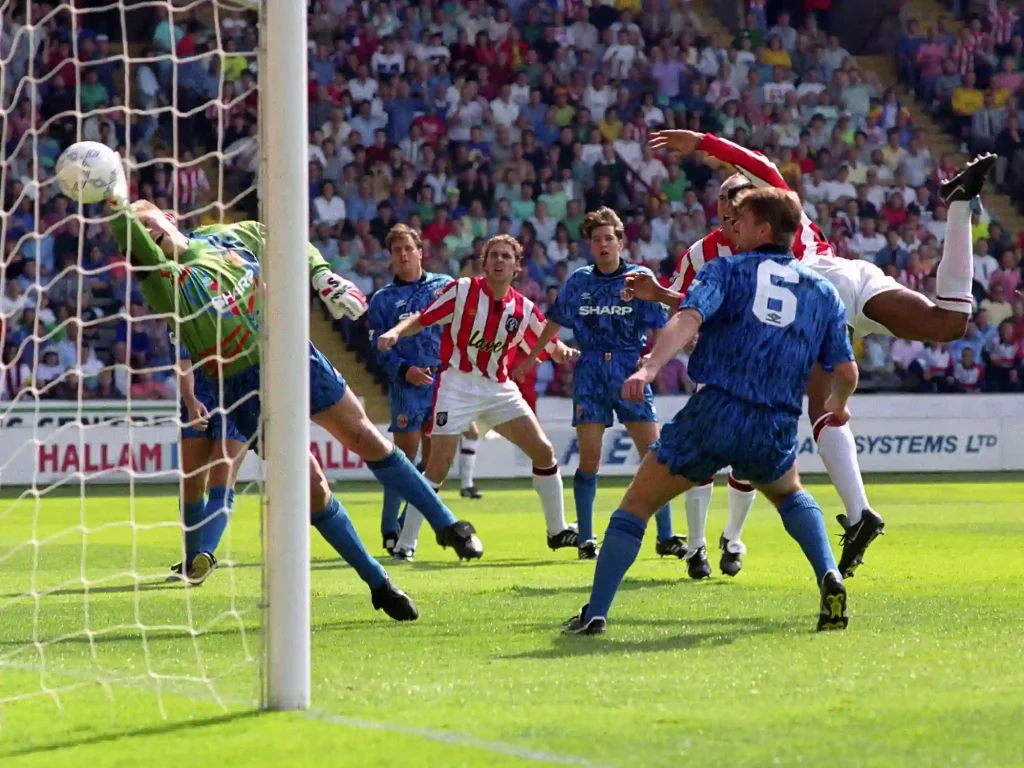 West Ham United, Luton Town, and Notts County were the three teams relegated from the old First Division at the end of the 1991–92 season, and they did not participate in the new Premier League season.
When the Premier League was founded, there were 22 English football league clubs involved. Still, it was always intended to reduce that number to 20 to promote excellence and development at the club level and internationally. As a result, four Premier League clubs were relegated and two promoted at the end of the 1994/95 season.
While the English Premier League is the biggest brand in the world of football today, it was very different back in the early 1990s.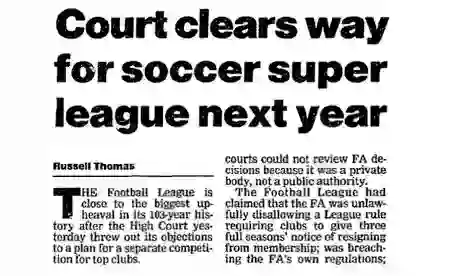 A History Of The English Premier League
Among the top players worldwide, the English Premier League (EPL) is the most lucrative and watched. However, considering that the Premier League was only established on 15th August 1992, it's hard to believe it's been so long.
English football reached its nadir in the 1980s. Hooliganism was rife, and stadiums were crumbling. In 1985, Liverpool's European Cup Final against Juventus was marred by the death of 39 fans at Heysel Stadium in Belgium. After that, most of the world's top players wouldn't even consider playing in England.
As a result of the terrible Hillsborough disaster in 1989, the Taylor report was released. As a result of the FA Cup semi-final between Liverpool and Nottingham Forest, 96 fans were killed, and over 150 were injured. All-seater stadiums were introduced as a result of Lord Justice Taylor's recommendation to overhaul football grounds.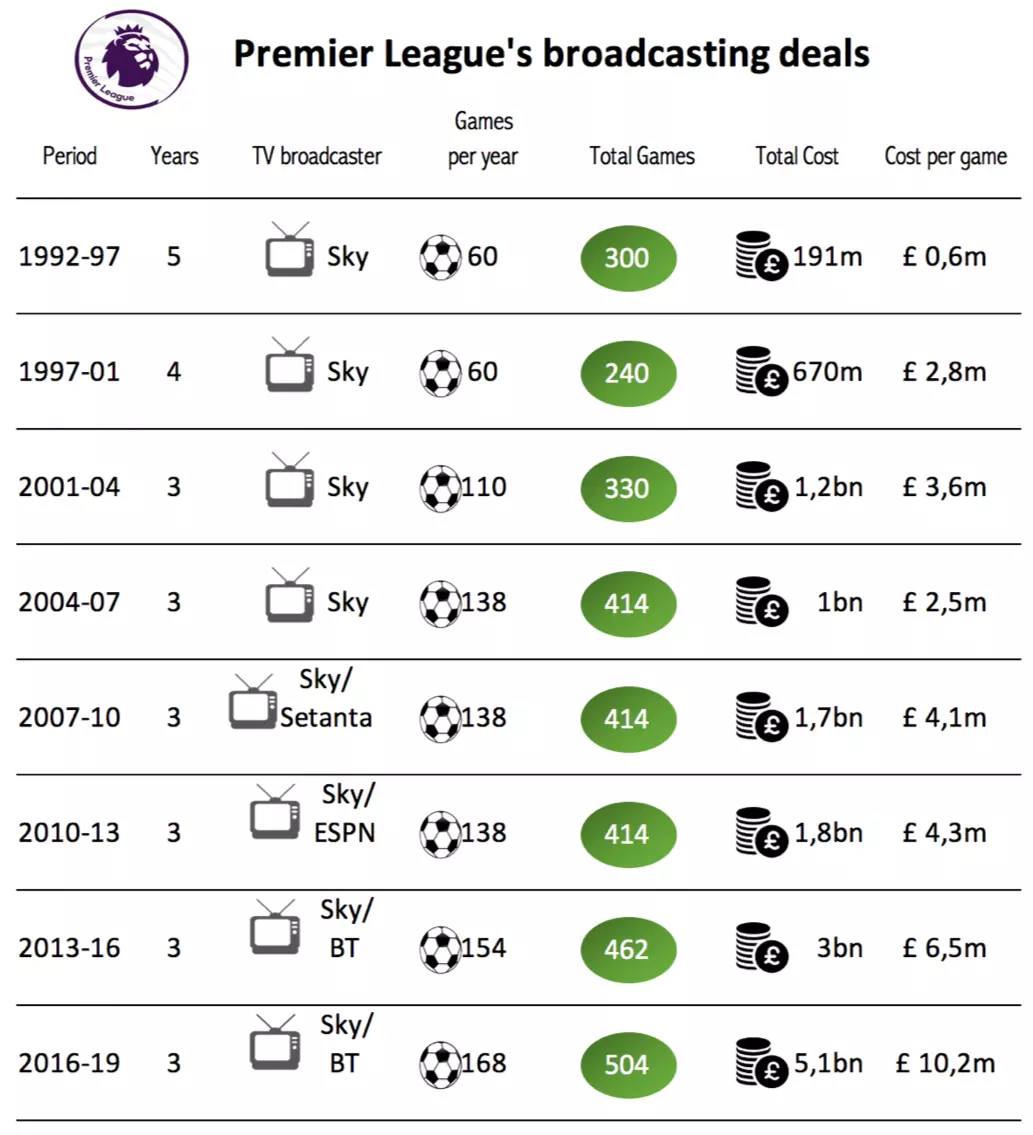 Why Was The Premier League Formed
Top clubs were dissatisfied as they faced high implementation costs and growing concerns about their inability to recruit quality players. Each division of the English Football League system used to receive an equal share of money from TV deals under the old system.
To take advantage of higher television revenues, ten clubs warned of breaking away as early as 1988.  In October 1990, Greg Dyke, managing director of London Weekend Television, met with the representatives of the "big clubs' to form the Premier League.
Before 1986, each First Division club received only around £25,000 per year from television rights. This increased to approximately £50,000 in the 1986 negotiation, then to £600,000 in 1988. They felt they deserved much more.
It was imperative that English clubs and the game, in general, undergo a radical restructuring.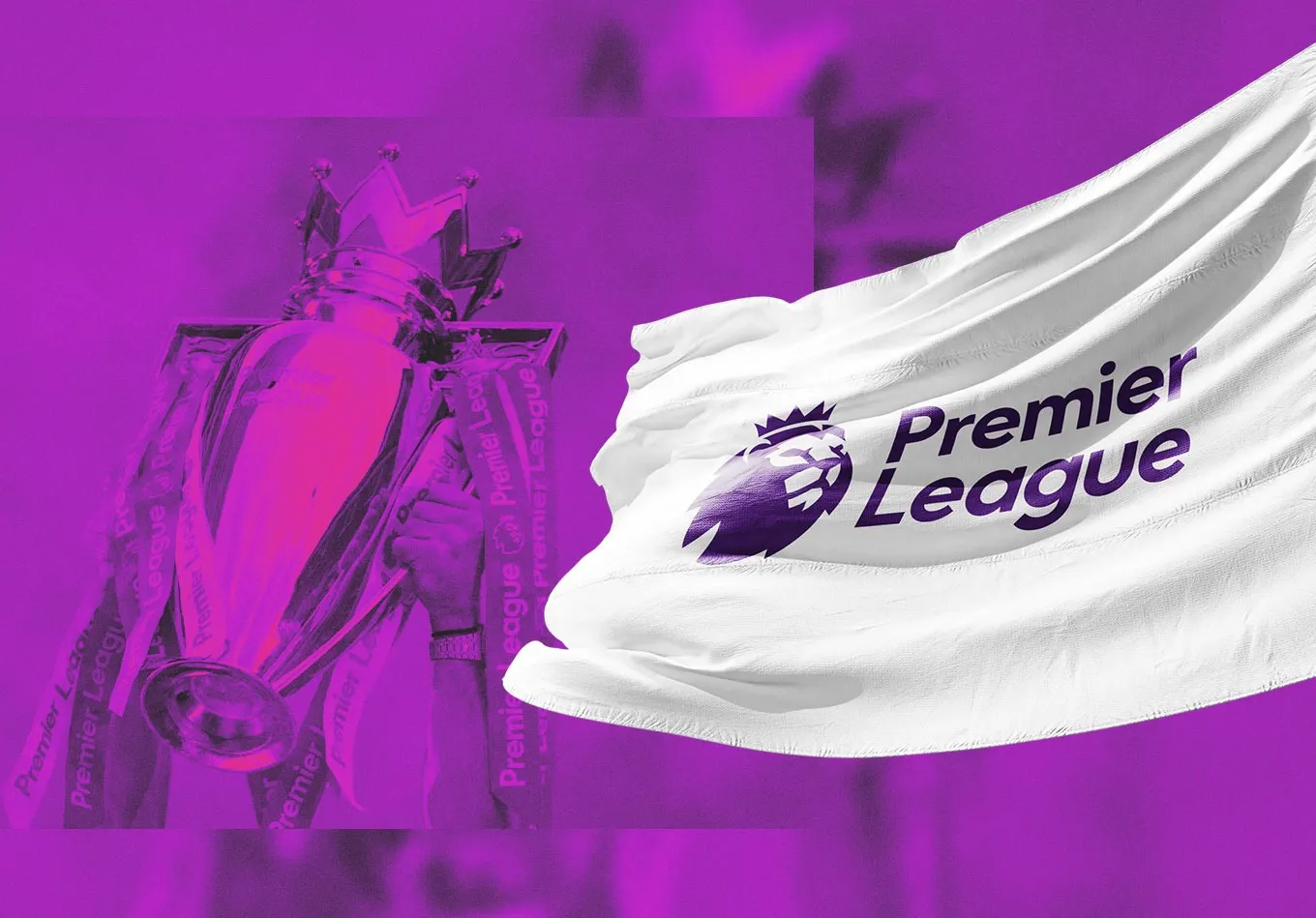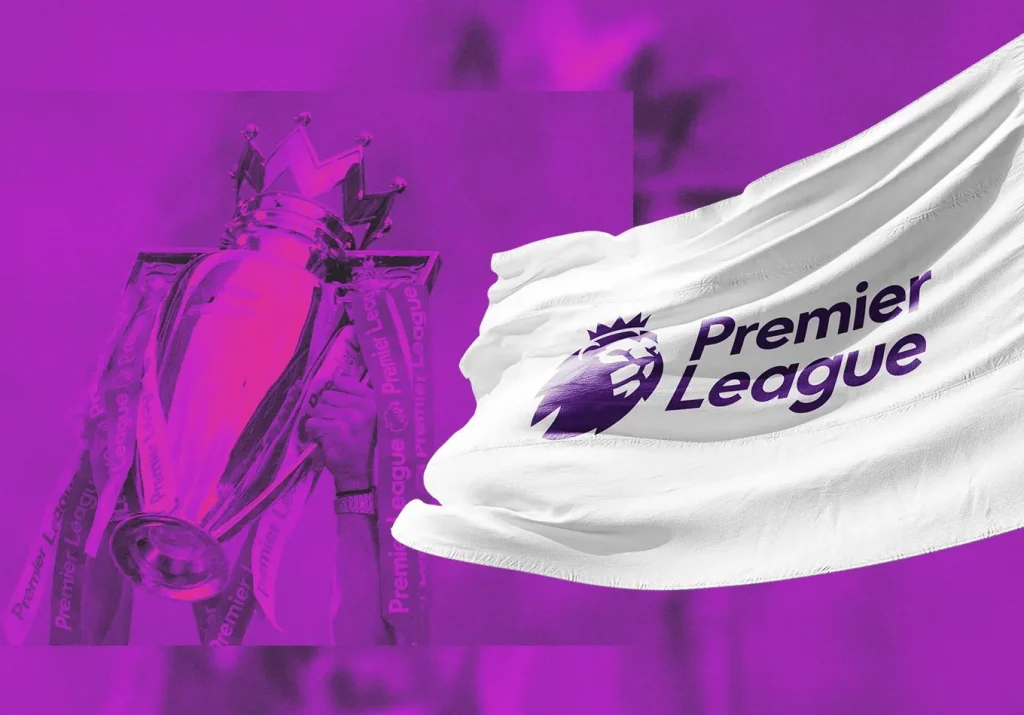 Who Was The Premier League Founded By
The Premier League's founding members signed the Founder Members Agreement on 17th July 1991. As a result, it would be free to negotiate its broadcast and sponsorship agreement, independent of the English Football League and Football Association (The FA)
Premier League was established as a limited company three months after first division clubs resigned from the Football League en masse.
A football team's performance in the Premiership affects their membership in the FA Premier League, which is now 20 shareholders, the member clubs, own.
The shareholders hold quarterly meetings. Any shareholder at the meeting can table motions. Shareholders are entitled to one vote, and two-thirds must approve all rule changes and significant commercial contracts of the Premier League clubs.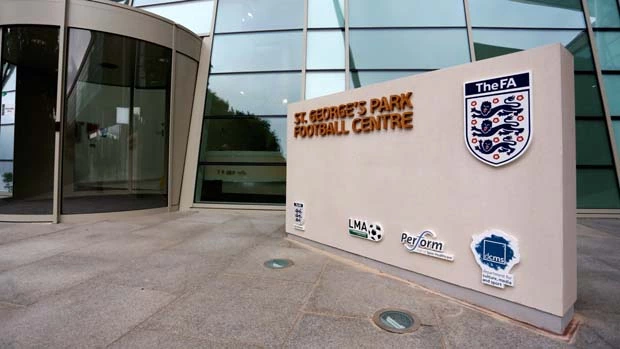 There is also a particular shareholder, the Football Association. While they have veto power over certain crucial matters, such as the appointment of the chairman and chief executive and promotion and relegation, they do not have a say in other areas of the FA Premier League.
In addition to the full-time members of staff at the FA Premier League, the Board of Directors manages day-to-day business and statutory company responsibilities. The AGM is a two-day meeting held during the close season, and shareholders meet every other month during the season. Relegated Premier League clubs will transfer their ordinary shares to promoted clubs at the Summer AGM.
The 22 inaugural members/shareholders of the new Premier League season were:
Arsenal, Aston Villa, Blackburn Rovers, Chelsea, Coventry City, Crystal Palace, Everton, Ipswich Town, Leeds United, Liverpool, Manchester City, Manchester United, Middlesbrough, Norwich City, Nottingham Forest, Oldham Athletic, Queens Park Rangers, Sheffield United, Sheffield Wednesday, Southampton, Tottenham Hotspur, and Wimbledon.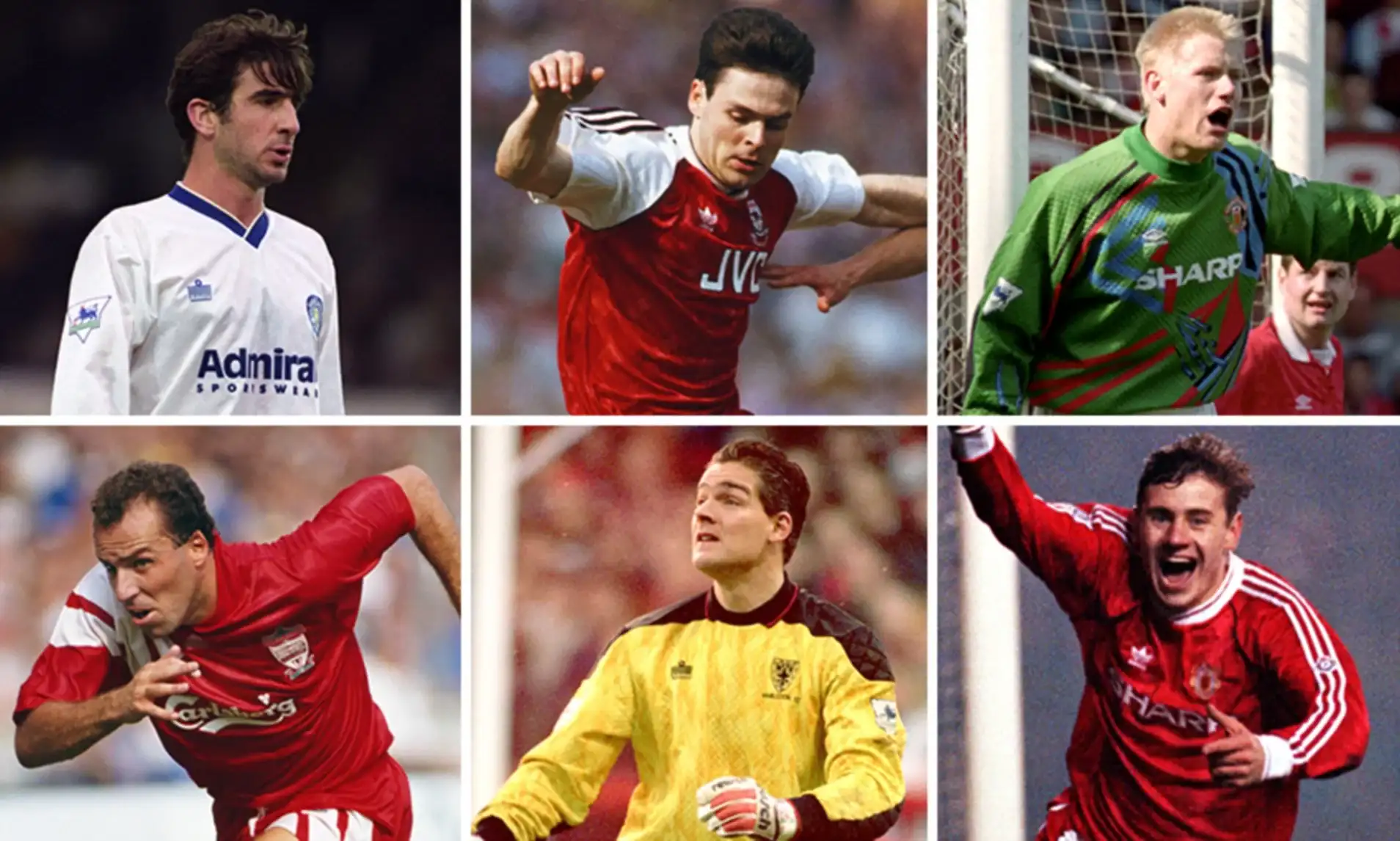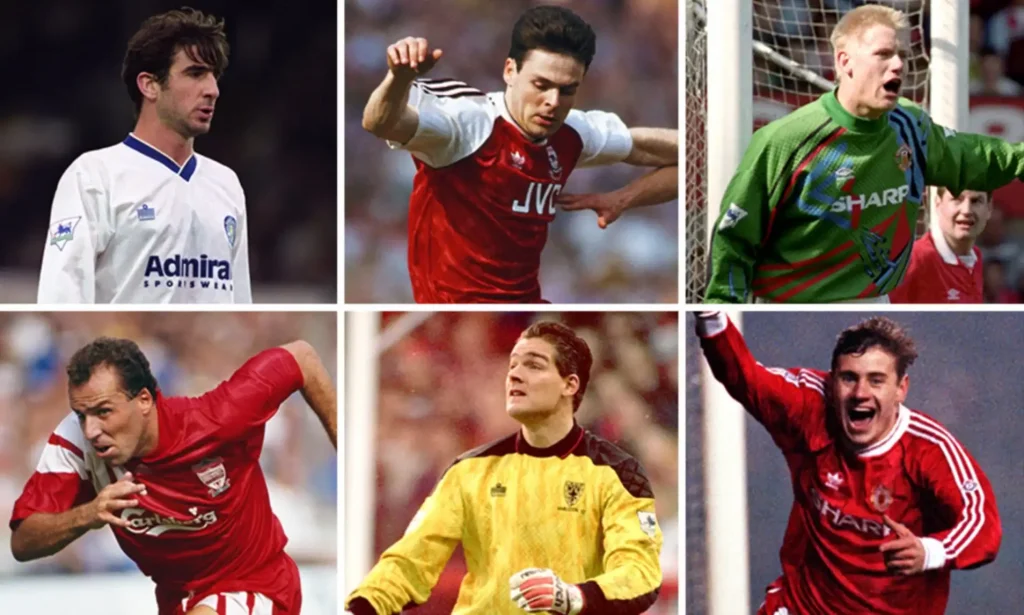 Premier League Competition Rules
In the Premier League, there are 20 clubs. As part of the double round-robin system, each club plays the other twice during a season (August to May), once at their home stadium and once at their opponent's. Whenever a team wins, the English Premier League point system states they receive three points; if they draw, they receive one point.
Losses do not earn points. The position of teams in the league table is based on their total points, goal difference, and goals scored. If teams are still equal, they are regarded as occupying the same position.
Promotion And Relegation
English Football League (EFL) Championship and Premier League both have promotion and relegation systems. The three lowest placed teams in the Premier League season are relegated to the Football League Championship.
The top two teams from the English Football League (Championship) are promoted to the Premier League, with one more team being promoted due to a knockout playoff series between the third, fourth, fifth, and sixth-placed teams.
Television Rights
Following a lucrative television rights sale to Sky, First Division clubs broke away from the English Football League system, founded in 1888. They formed the FA Premier League on 20th February 1992.
Sky TV was assigned television rights by the League in a radical move. It was a relatively new concept to charge fans to watch televised sports at the time, but the quality of the football and Sky's marketing strategy led to a boom in Premier League value. Over five years, the deal was worth £191 million. In addition,  a highlights package was awarded to the BBC.
With 643 million households and a potential television audience of 4.7 billion, the English Premier League is the world's most-watched soccer league.
Today, Sky and BT Group secured the domestic rights to broadcast 128 and 32 games, respectively, as part of the league's accumulated television rights deals worth around 3.1 billion pounds a year.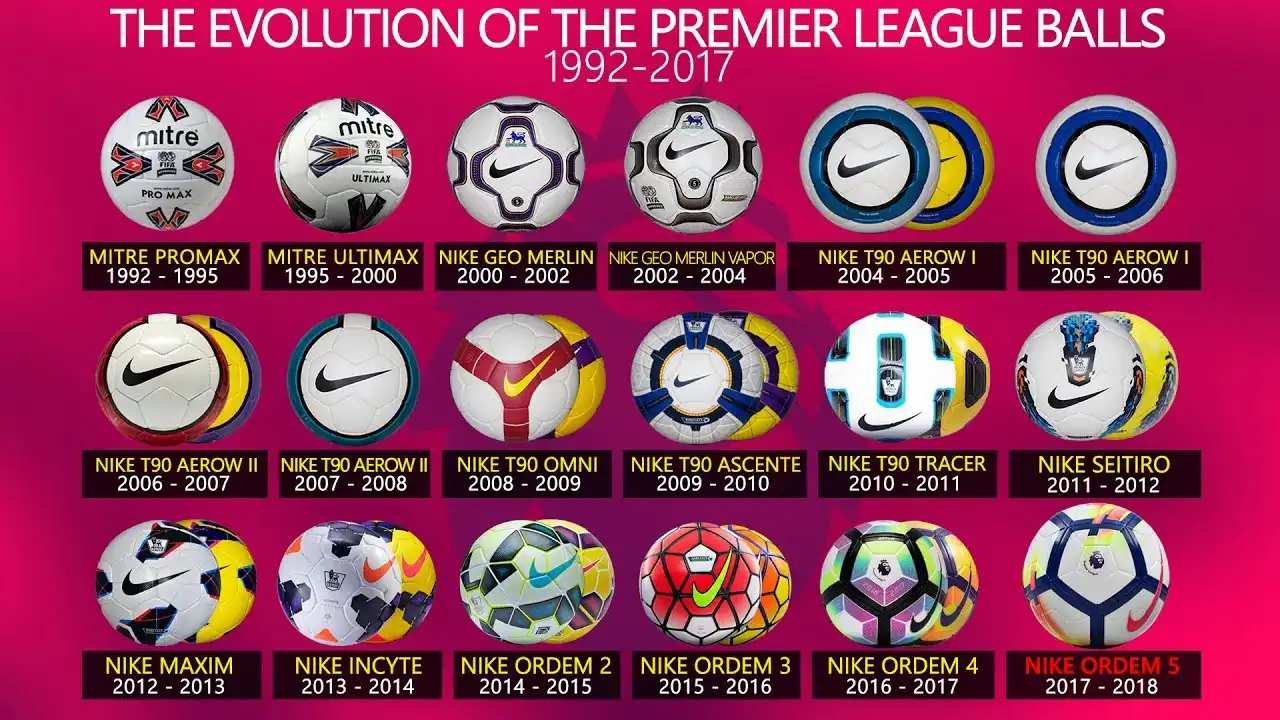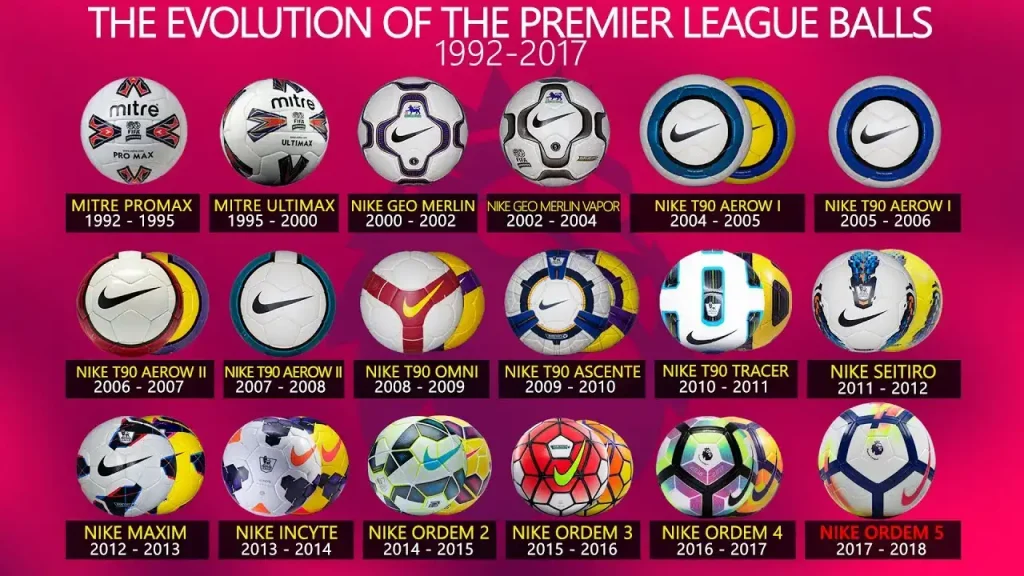 Sponsorships In The Premier League
A vast role has also been played by sponsorship. The competition was named the FA Carling Premiership in 1993 after beer maker Carling paid £12 million for four years. The contract was renewed for four more years at an increase of 300%.
With an investment of £48million over three years, Barclaycard became the new sponsor in 2001. It cost £65.8 million to renew for three seasons with Barclays in 2004.
The Barclays Premier League era has seen some of the best overseas players grace its ranks due to increased revenue, which has allowed English Premier League (EPL) teams to compete globally in terms of transfer fees and wages.
There are several official partners and suppliers of the Premier League, in addition to sponsorship. Taking over from Mitre in 2000–01, Nike is the league's official ball supplier.
From 1994 to 2019, Topps had the license to produce Premier League collectibles, such as stickers and trading cards.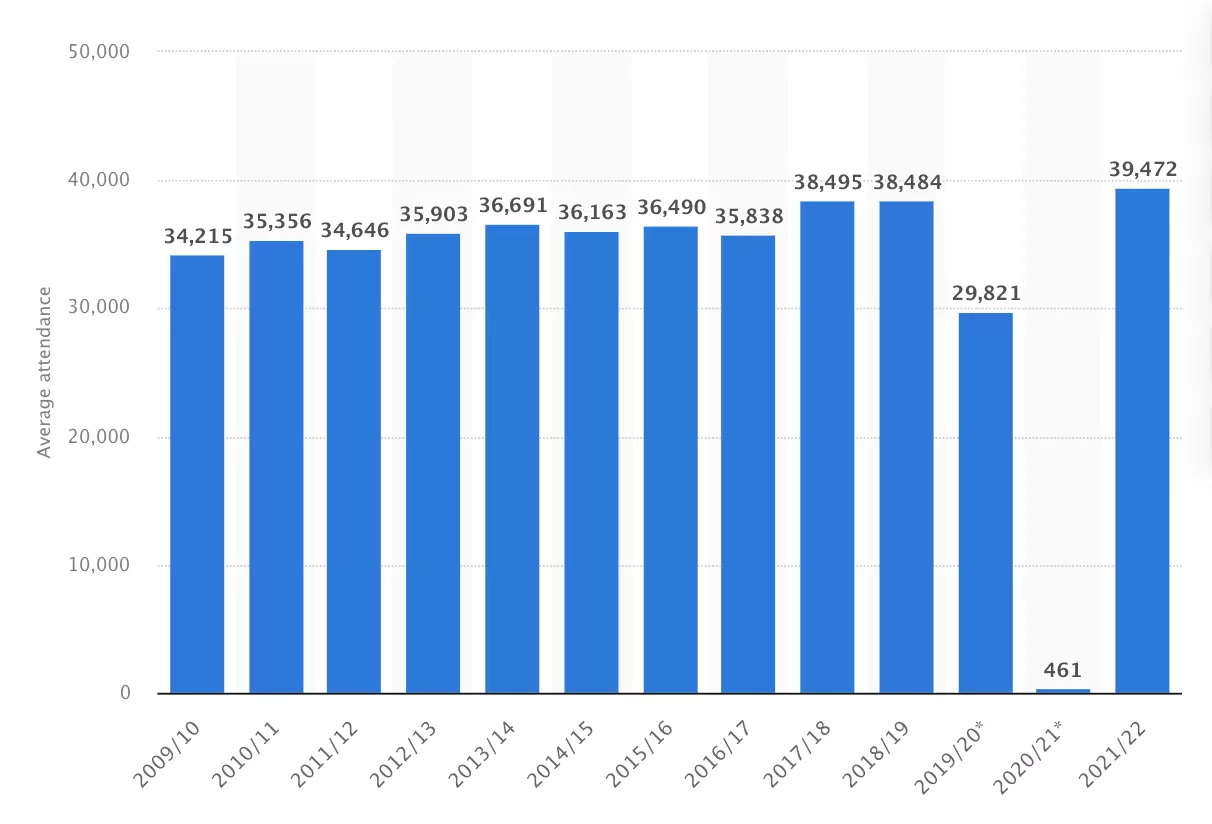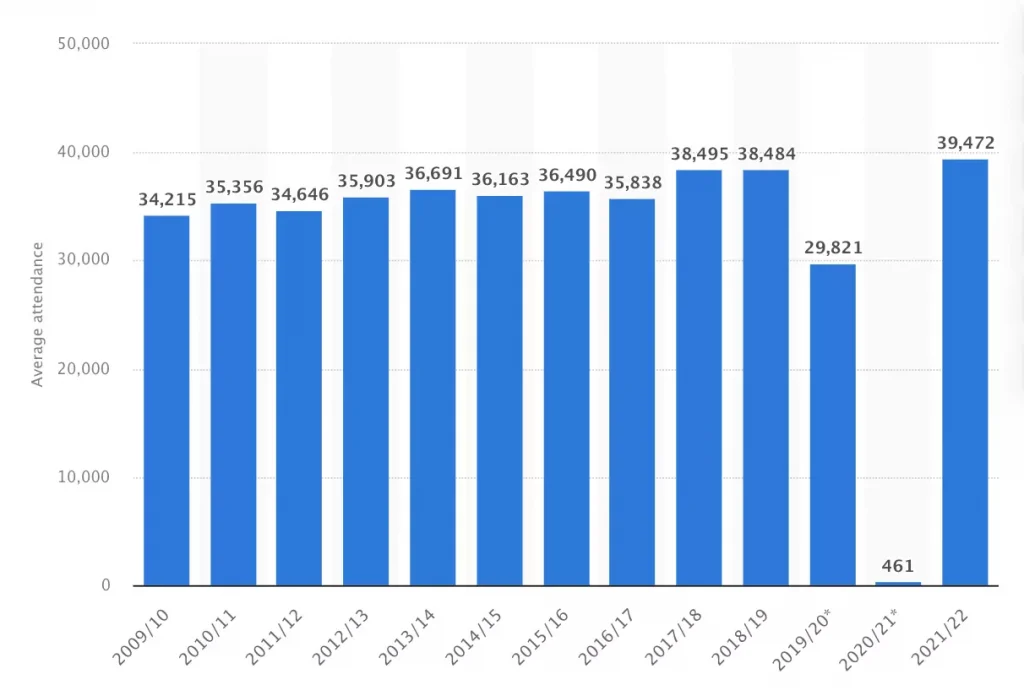 Average Attendances
In 1983-84, there was an all-time low in English top-flight attendance at 18,856 per match. In the 1992-93 Premier League season, there was an average of 21,131 spectators for the newly formed league.
Twenty-nine years later, the average attendance for Premier League games in 2021-22 was 39,989. The highest average attendance in English top-flight history, surpassing the 1948-49 season of 38,776.
It is projected that all 20 Premier League clubs will generate around 6.5 billion euros in revenue in the 2022/23 season; over two billion euros more than their counterparts in Spain and Germany.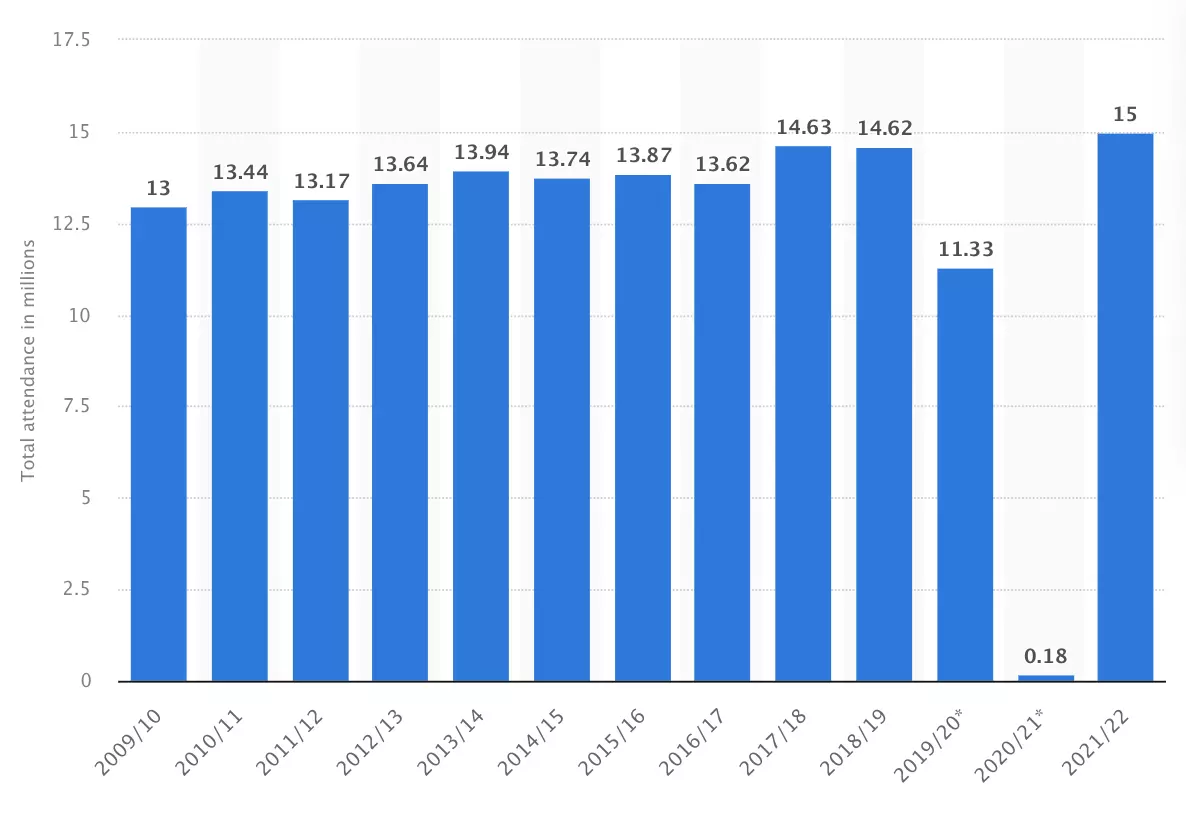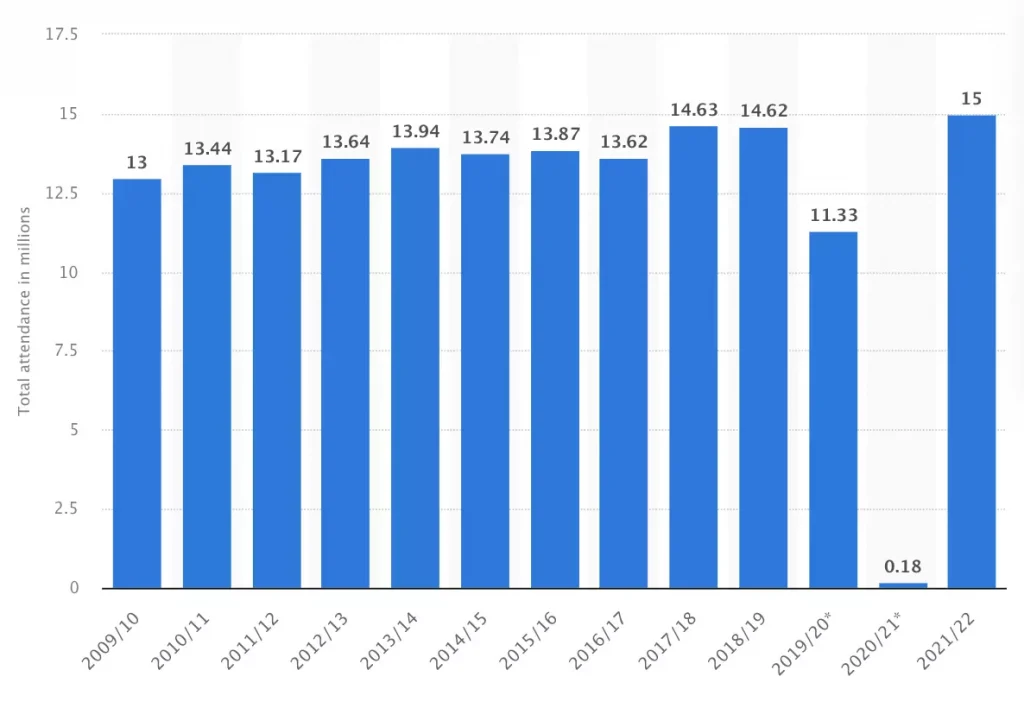 Match Day Tickets
Matchday attendance and ticket sales generate an estimated £760 million over a Premier League season. The cheapest Premier League season ticket for 2022/23 is sold by West Ham United for £299 pounds, followed by Manchester City for £350 pounds.
The prices for a Tottenham Hotspur season ticket range from £807 pounds to £2,025, which is also the most expensive season ticket in the Premier League for 2022/23.
There has been some variation in the price of match-day tickets over the past few years. Arsenal sells the most expensive match-day ticket for £97 for the current season.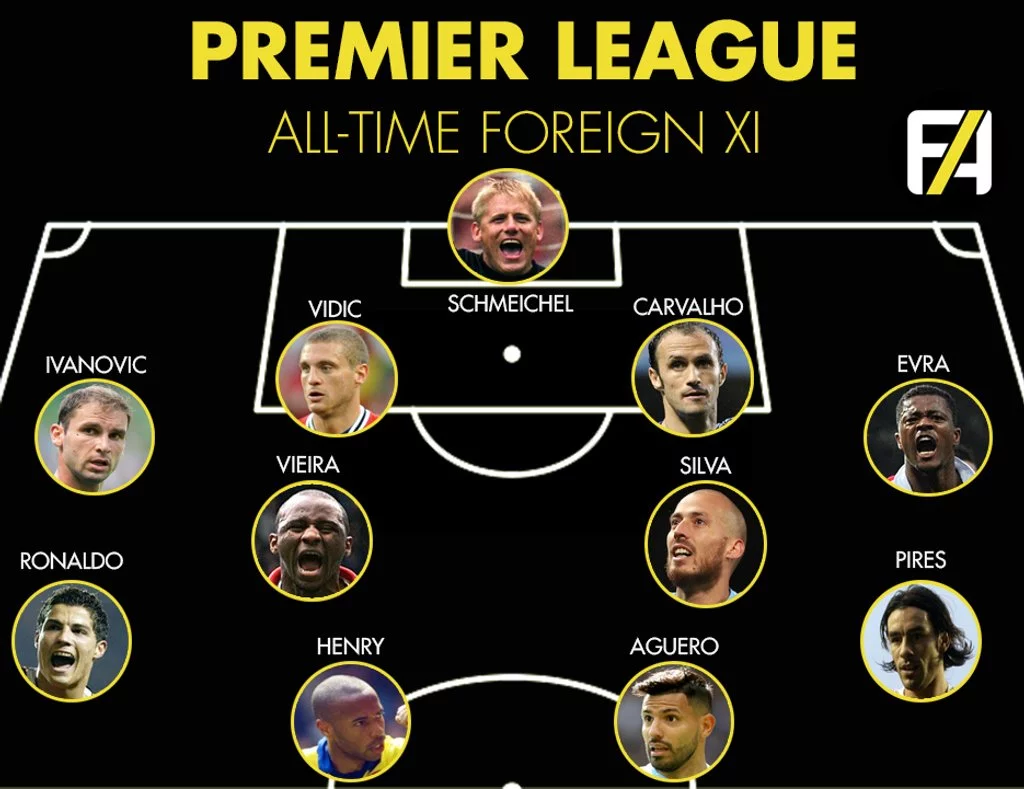 Overseas Footballers Playing In The Premier League
After 29 seasons, 2,478 foreign Premier League players from 1992-93 to 2021-22 from 113 countries have played at least one game. Chelsea has led the way with 167 foreign players on their books over the years.
Most foreign players have come from France (225), followed by Ireland (194), then Spain (157). Only 17 players out of the 25-man squad can be foreign players in a Premier League team. The nationalities and ages of those players are irrelevant.
In 2022, more than 300 non-British or Irish footballers were in the Premier League. Over the years, overseas players have shaped and developed the British game.
Many foreign managers have been eager to work in England, and their techniques have had a significant influence, including Arsene Wenger, Gerrard Houllier, Ruud Gullit, and Marcelo Bielsa, among others.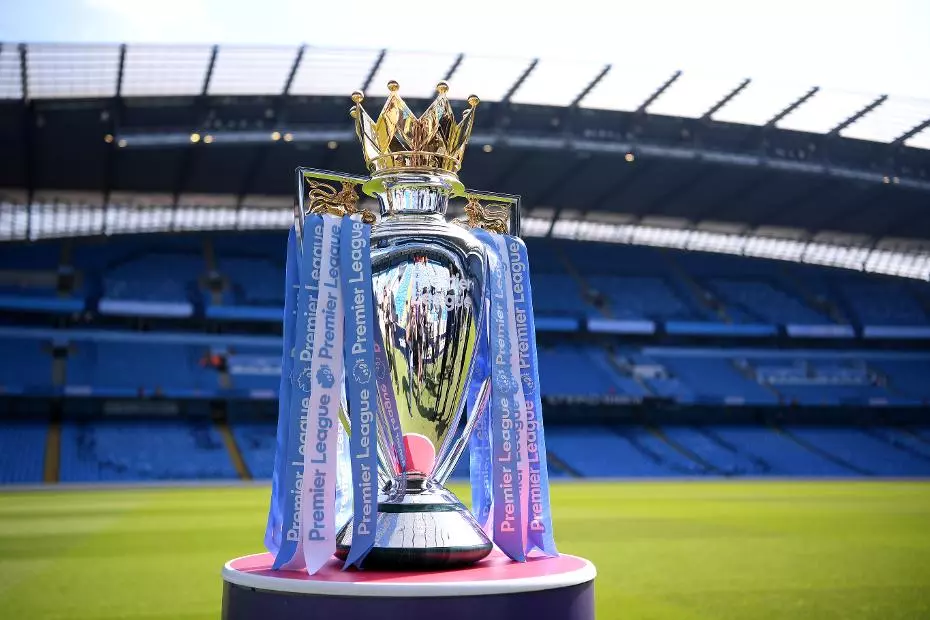 Premier League Trophy
Apart from the fact that it's famous for being the best league in the world, some of the best players in the game are desperate to get their hands on it.
Here are some facts and figures about the Premier League Trophy. There are two identical trophies with engraved bases detailing past Premier League champions.
While the Premier League champions use one, the other belongs to the league.
Before their final league match, the previous season's champions must return their trophy to the Premier League.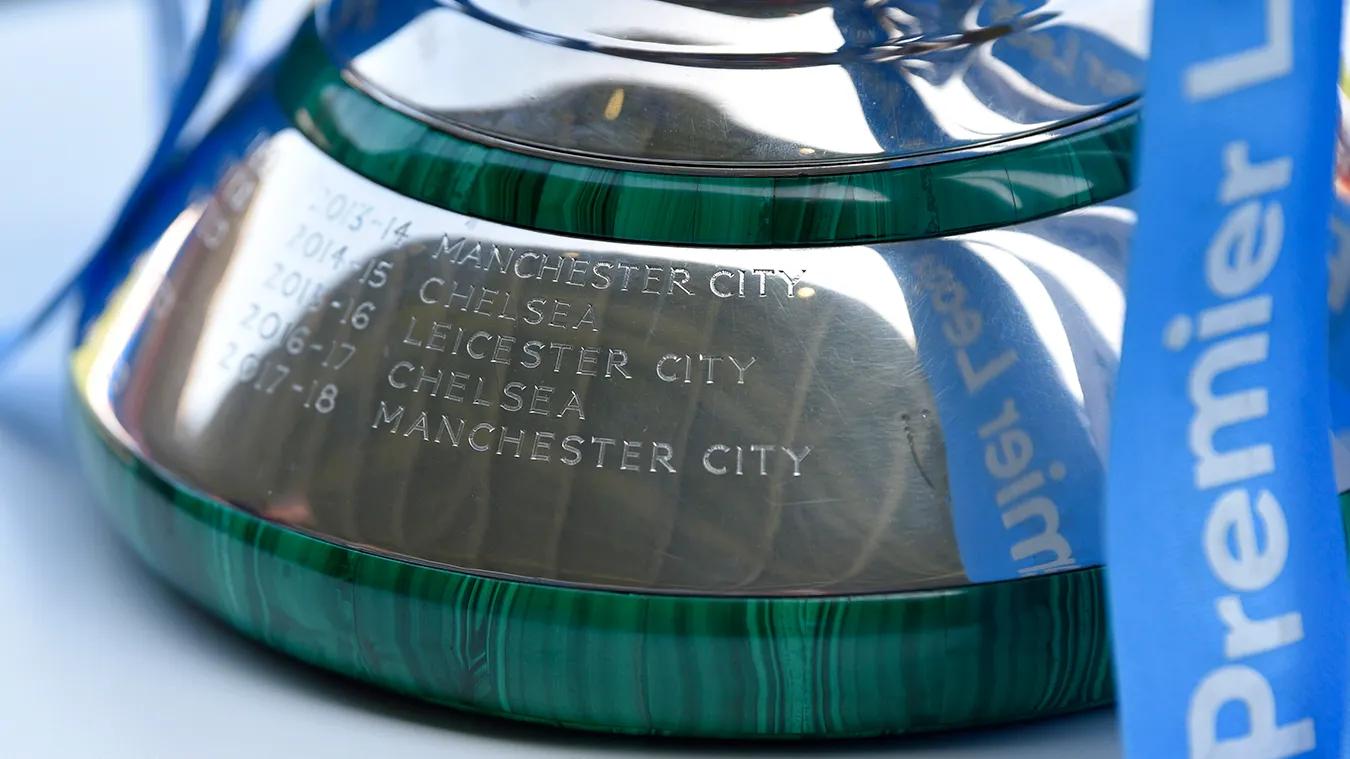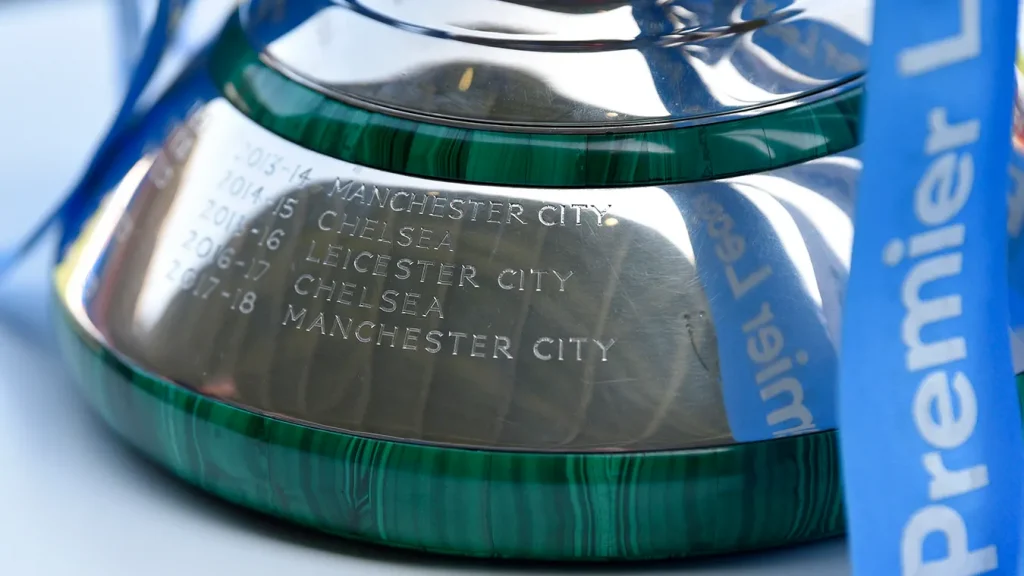 The trophy weighs four stones (25.4 kilograms) in total. The base alone accounts for two and a half stone. (56 pounds)
The Trophy Stands three-feet five inches tall (104 cm) and twenty-four inches wide (61 cm).
Malachite, a semi-precious African stone, is used as the trophy's base. Green represents the field of play on the opaque stone.
'The Three Lions of English Football' theme inspired the trophy design. Above the handles are two lions. As the third lion, he is the champion captain.
Sterling silver is used for the main body of the trophy, which was cast by Asprey and Garrard, the Crown Jewellers. Silver gilt covers the crown, which is half a millimeter deep.
Additionally, each champion receives 40 silver commemorative medals. As long as every player who made at least five Premier League appearances during the title-winning season gets one, the club can distribute them to the manager, players, and officials as it sees fit.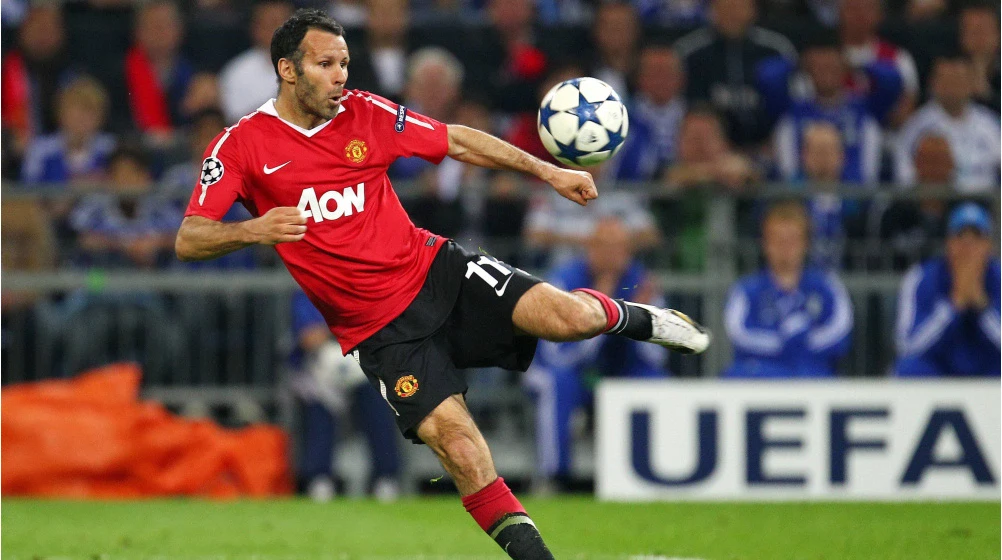 The First 20 Seasons Awards
Here is a complete list of the winners from the Premier League's First 20 Seasons Awards: (1992/93 To 2011/2012)
PREMIER LEAGUE HISTORY – EXPERT PANEL VOTES
Best Player: Ryan Giggs (Manchester United)
Best Manager: Sir Alex Ferguson (Manchester United)
Best Team: Arsenal (The 'Invincibles' 2003/4)
Best Season: 2011/12 (Champions Manchester City)
Most Memorable Quote: Kevin Keegan ("I will love it…" 1996)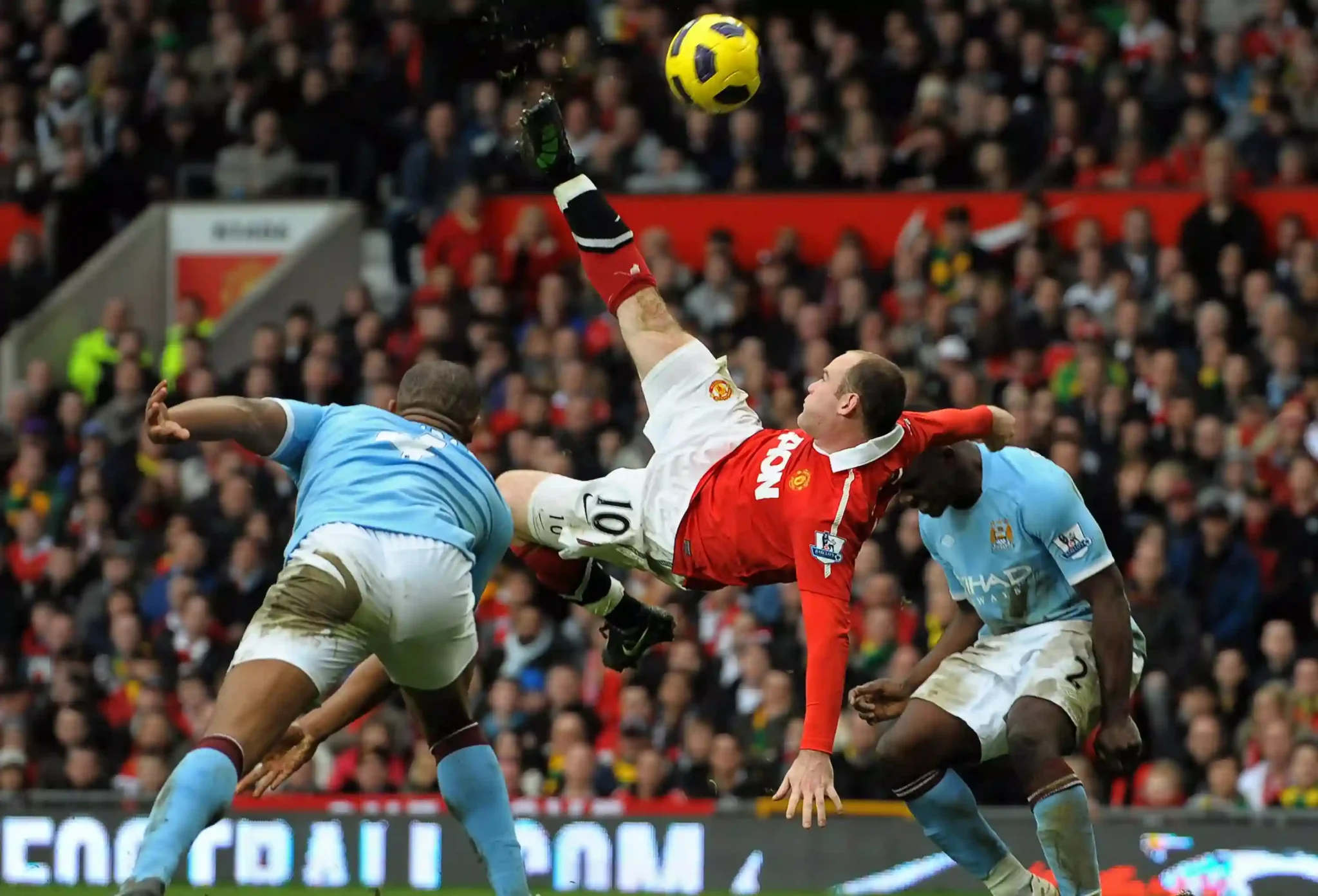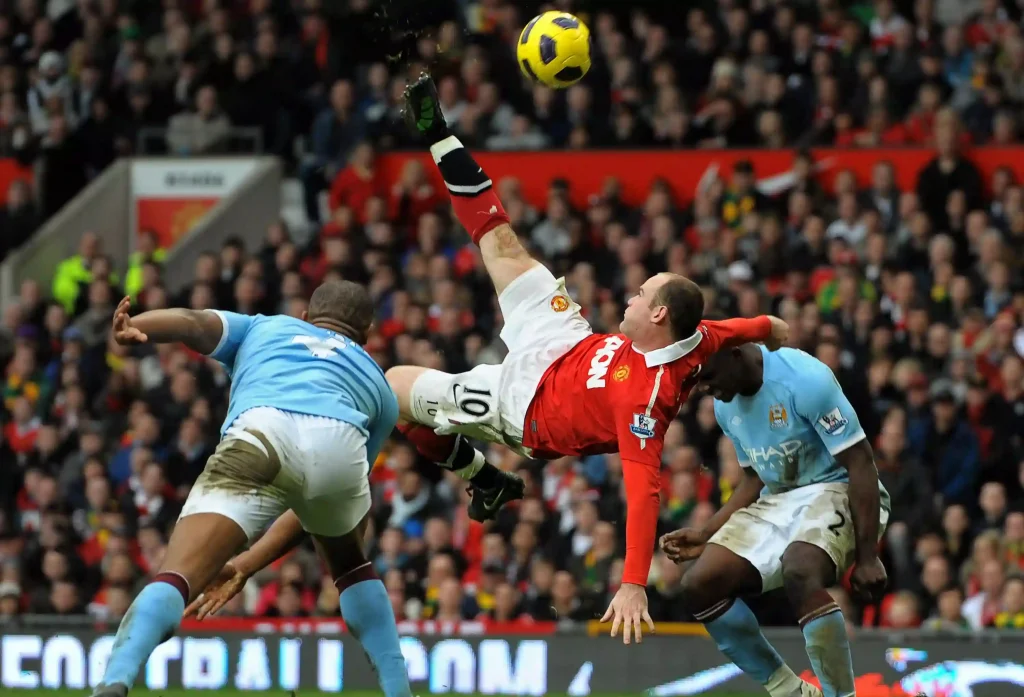 PREMIER LEAGUE HISTORY – PUBLIC VOTES
Best Goal: Wayne Rooney (Man Utd v Man City, February 2011)
Best Match: Manchester United 4-3 Manchester City (September 2009)
Best Save: Craig Gordon (Sunderland v Bolton Wanderers, December 2010)
Best Goal Celebration: Eric Cantona (Man Utd v Sunderland, December 1996)
FANTASY TEAMS FROM PREMIER LEAGUE HISTORY
Public Vote: Peter Schmeichel; Ashley Cole, Tony Adams, Nemanja Vidic, Gary Neville; Ryan Giggs, Paul Scholes, Steven Gerrard, Cristiano Ronaldo; Thierry Henry, Alan Shearer.
Expert Panel: Peter Schmeichel; Ashley Cole, Tony Adams, Rio Ferdinand, Gary Neville; Ryan Giggs, Paul Scholes, Roy Keane, Cristiano Ronaldo; Thierry Henry, Alan Shearer.