Sofia Jakobsson is a 31-year-old who plays forward currently for San Diego Wave FC and the Swedish national soccer team. She was born in  Örnsköldsvik, Sweden, and has been playing soccer her whole life. She is 5' 9", and has contributed so much on the field for all the teams she has played for.
Sofia Jakobsson Club Career
At the beginning of her club career, when she was 17 years old,  Sofia played soccer for Östers IF, but she was only on the team for one season. In 2011 she signed a contract with Umoå IK. During her time with Umoå IK, Sofia Jakobsson successfully won two championships and one national cup. In addition, she also made her UEFA Women's Cup debut.
WFC Rossiyanka and Chelsea Ladies
Later, Sofia Jakobsson was transferred to Russian Champions WFC Rossiyanka to play in the UEFA Champions League. In January 2013, Sofia Jakobsson signed a contract with Chelsea Women's League. In her debut match, she played against Birmingham, where the score was 1-1, and the game ended in a tie. In her next game against Doncaster Rovers Belles, she scored 2 goals. In her third match, which she played against Liverpool in Women's Super League, Jakobsson's team won the game 2-1. Furthermore, in the next 8 games, she scored 2 more goals, which eventually made her Chelsea's top scorer scoring six goals in eleven games.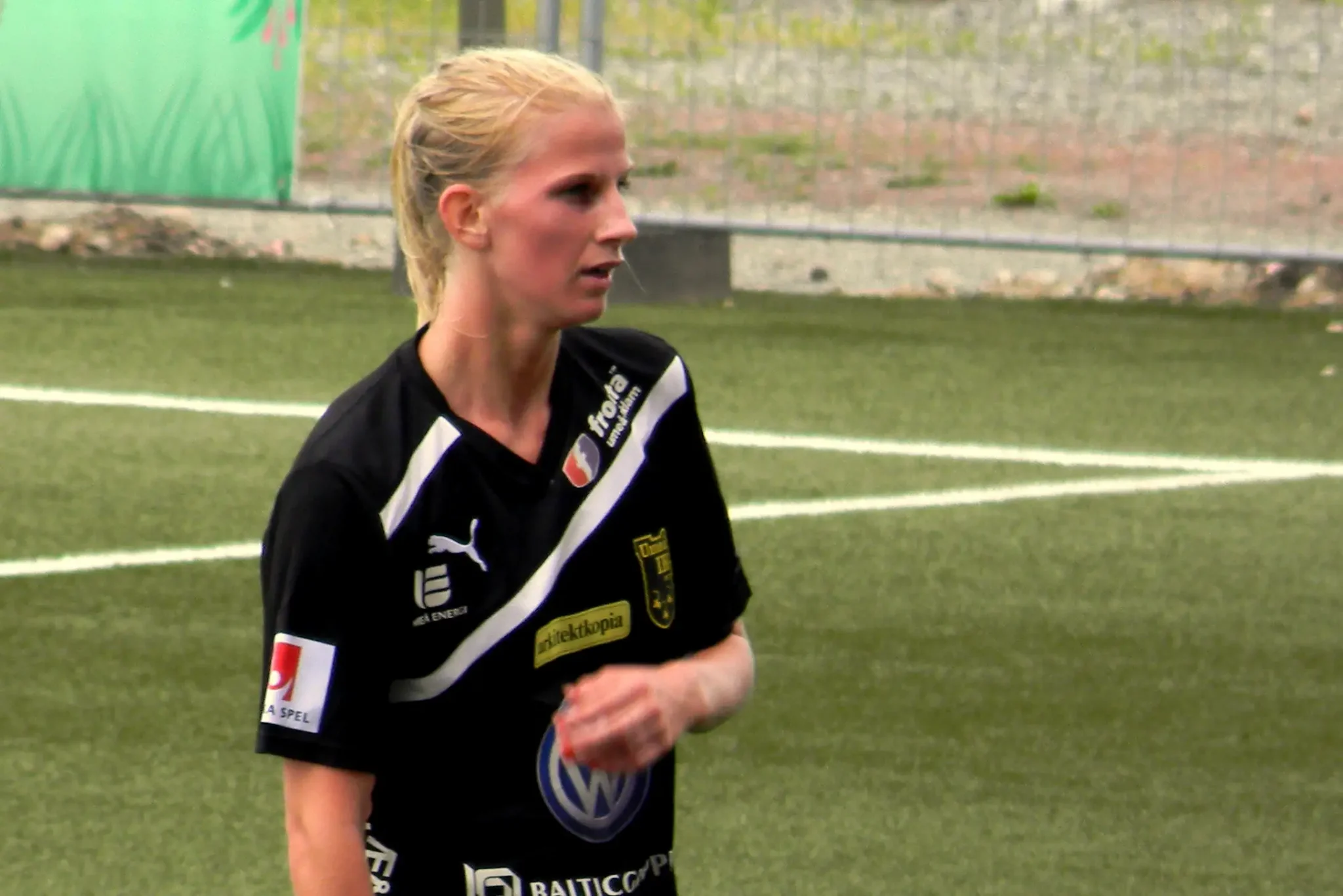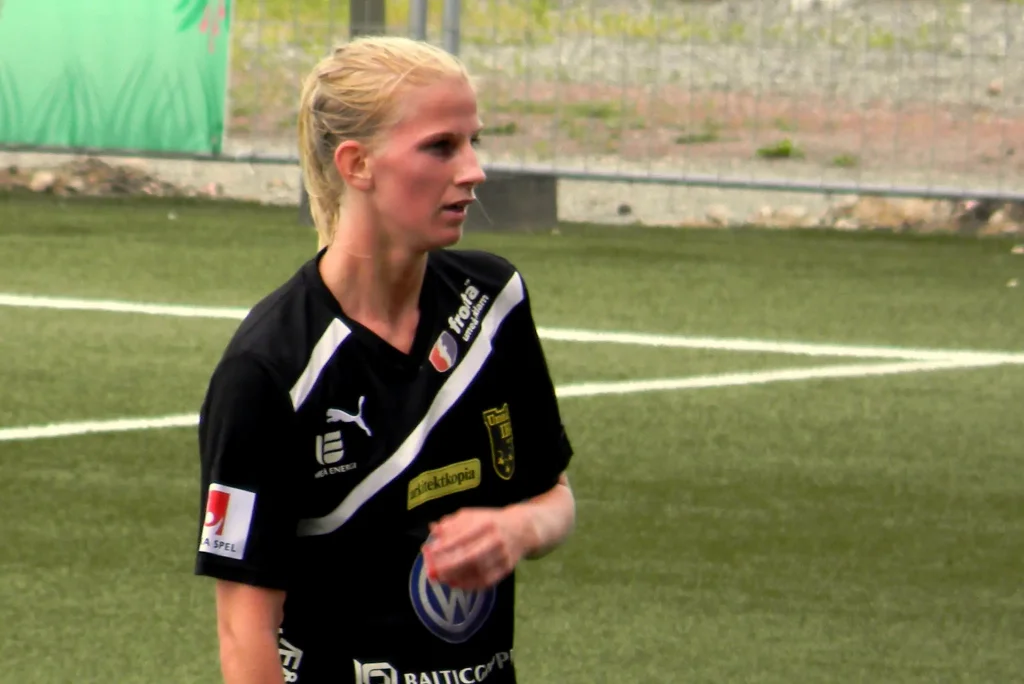 Montpellier
Sofia moved to the German Bundesliga with 3 games remaining in the WSL season. However, in July of 2014, Jakobsson signed a Division 1 Feminine contract for Montpellier HSC of the French league.  While in Montpellier, the natural goal scorer hit her peak scoring 50 goals for the French club in only 91 appearances.
Real Madrid And FC Bayern Munich
In 2019, Sofia Jakobsson moved to the Spanish club, Real Madrid. In her first season at Real Madrid, Jakobsson scored 8 goals and completed seven assists which were the highest for both categories in this attacking team. After a lengthy injury, she signed a short-term deal with Bayern Munich.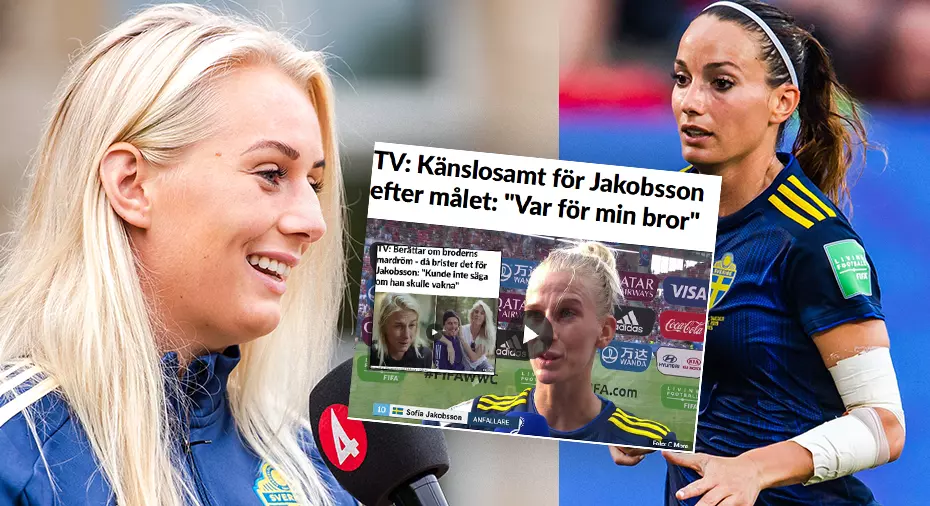 San Diego Wave FC
After a short stint with Bayern Munich, Sofia has recently joined the San Diego's NWSL (National Women's Soccer League) team, the San Diego Wave FC on a three-year contract. Having appeared in the last three World Cups, fans of San Diego Wave FC will recognize this proven winner from her long career with the Swedish national team.
As part of San Diego Wave FC's impressive attacking lineup, the Swede joins USWNT star, Alex Morgan. Head coach Casey Stoney believes Sofia is a natural goalscorer. "She'll bring her scoring threat and composure in front of goal to San Diego Wave FC's attack". With the 2022 season kicking off on March 18, she will be reported to the NWSL expansion team pre-season camp fit and ready for the new challenge.
Sofia Jakobsson International Career
In 2011, Jakobsson made her Swedish national team debut. Sofia has represented Sweden 2 times in the Olympics; London in 2012 and Rio in 2016 and represented her country in three World Cups; Germany in 2011, Canada in 2015, and France in 2019. She has represented her country 123 times and scored 23 goals.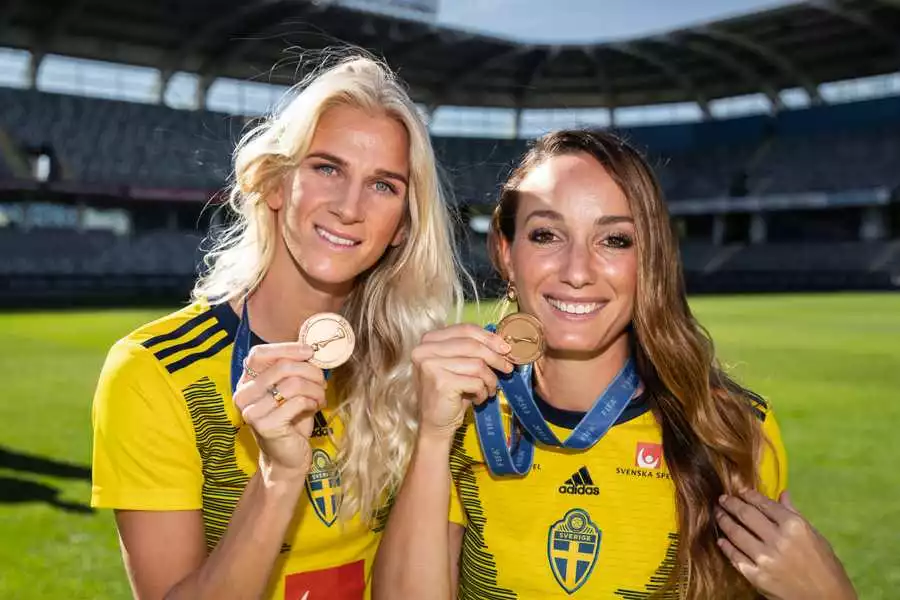 Third Place
Jakobsson's team finished the 2011 and 2019 World Cups in third place. In the third-place match against England in 2019, Jakobsson scored the winning goal for Sweden.
Algarve Cup
In the 2015 Algarve Cup, Jakobsson became the top scorer by scoring four times for Sweden. She scored a brace in the group game against Germany. This was the first time that Sweden had beaten Germany since the 1995 Women's World Cup. The Germans shortly got their revenge in the third place playoff match beating Sweden 2-1. Again Jakobsson was the Swedish goalscorer.
ACL Injury
In 2017, Jakobsson suffered an injury during soccer training. She tore her ACL and was out for more than 9 months. Sadly, she was ruled out by Sweden's squad for UEFA Women's Euro 2017. Despite 9 months off, Jakobsson came back strong, and during Sweden's friendly match against Austria in Maria Enzersdorf in 2019, Sofia earned her 100th cap with a team victory. This was all due to Sofia Jakobsson's amazing contributions to the game.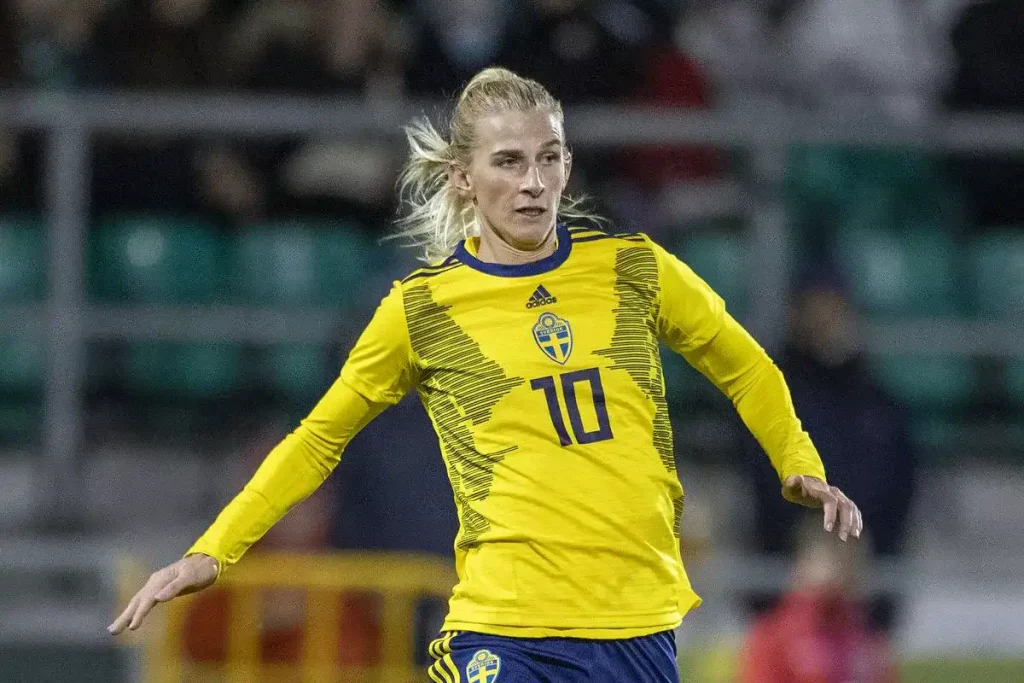 Social Media Influencer
In the social media world, Jakobsson is anything but quiet. She has over 100,000 followers on Instagram, and nineteen thousand followers on Twitter. She continues to post inspiring stories that encourage people around the world to keep trying. One of her quotes is, "We may not be there yet, but we were closer than we were yesterday!" This shows that she is determined to work hard and keeps trying to get better every day.
Conclusion
As said above, Sofia Jakobsson is an amazing athlete and soccer player who works day after day to continue getting better. She has contributed to her team in many ways and will continue to be seen as a star for Women's soccer.
With Sweden competing against Finland, the Republic of Ireland, Slovakia, and Georgia for the 2023 World Cup qualification spot, there is a big chance of seeing the Swedish star in Australia and New Zealand trying to help her country win their first World Cup.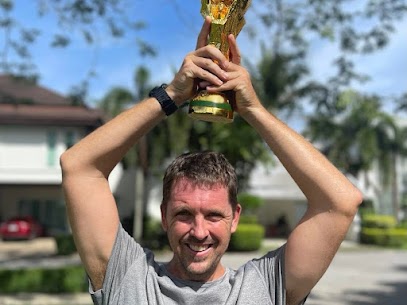 Rhett is an Australian-born, globe trotter who is a UEFA 'A' Licence Soccer Coach. With his family, he has traveled and coached soccer in more than 30 countries, while attending World Cups, European Championships, and some of the biggest local derbies in the world!