Heading into the 1998 World Cup, Brazil looked damn good. Ronaldo was coming into France '98 off the back of a stunning 34-goal debut season with Inter Milan and had been the talisman behind Brazil's road to the final.
A crucial goal against the Netherlands had helped them over the line in the semi-finals, as Brazil battled through on penalties.
On the day of the final,  expectations of a great game between France and Brazil,  two footballing super-powers, enveloped fans of football. This was to be an iconic battle, Ronaldo vs Henry, two young prolific, skilful strikers.
But an hour before kick-off the team sheets were released, featuring a shocking omission. Ronaldo was nowhere to be seen. Commentators were in shock, convinced a mistake had been made. After hearing official confirmation, millions of spectators were left perplexed as to what possible evil could have befallen one of the world's best strikers.
Even stranger still, however, was the fact that 10 minutes later, Ronaldo was on the team sheet. With John Motson laughing the news off as "the biggest wind-up in World Cup history.
It quickly became apparent it wasn't. Ronaldo did start the match, but it soon became clear something was up, he clearly wasn't 100%.
France would run out 3-0 winners, despite Emmanuel Petit being sent off in the 68th minute at 2-0. Ronaldo lasted the full match but was uncharacteristically quiet on the pitch. At the time many pinned it on nerves, but over the next few days, a startling revelation came to light.
What Happened?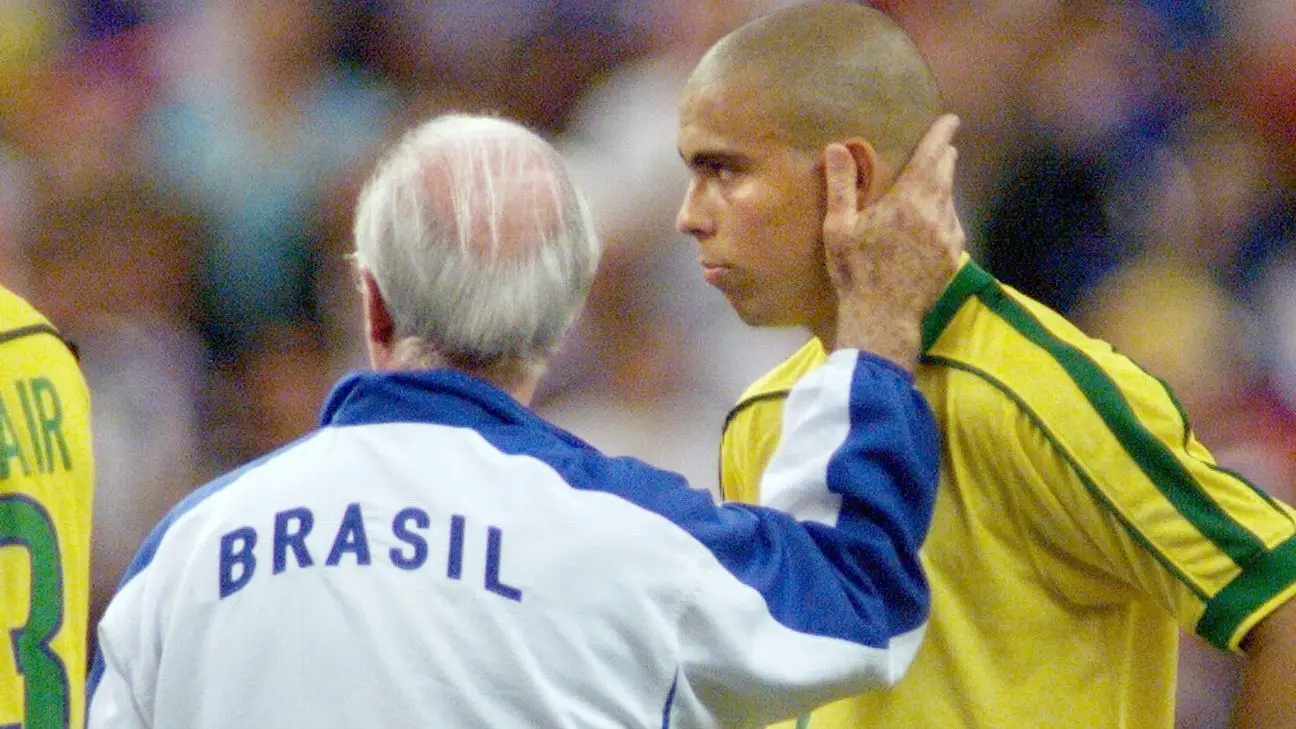 Just after lunch on the day of the final, Ronaldo had suffered an epileptic seizure.
He would collapse and begin to convulse on the way back from lunch, teammates rushed to his aid. By the time Ronaldo came to, he was surrounded by his teammates and the national team's doctor.
The medical staff were seriously concerned. According to several player accounts, Dr Toledo wept after Ronaldo had been taken away, believing the situation to be potentially life-threatening. 
Sent to do cardiac and neurological tests, he was cleared to play. The lineup was amended with Ronaldo set to feature.
"But all the essential medical exams didn't show anything was abnormal – it was like nothing had happened."
The Brazilian manager was apprehensive to play him at first, but Ronaldo refused to be sidelined.
 'I'm fine. I want to play.' he told his manager, Zalgallo.
"I didn't give him an alternative. He had no choice and accepted my decision"
"Then I played and maybe I affected the whole team because that convulsion was certainly something very scary. It's not something you see every day."
So that's the official story. An unexplained fit chalked off as a freak occurrence. Ronaldo and the team were understandably distracted from football and were not in the right frame of mind for such a big game.
But, for some things don't add up. Many 'conspiracy theories' surrounding the incident have risen as alternative explanations.
Edmundo's Sponsor Allegations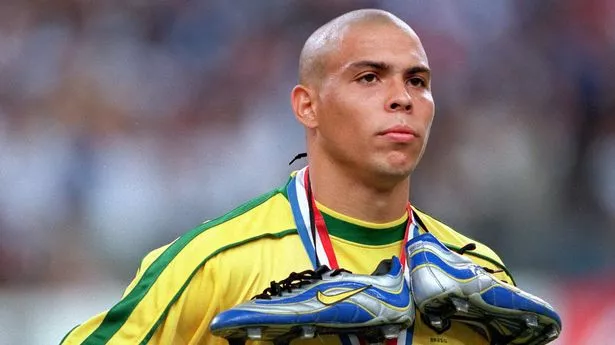 Edmundo, who was on the team sheet before Ronaldo's return to the line-up, supposedly witnessed Ronaldo's convulsions after hearing Roberto Carlos scream for help.'
Edmundo would go on to suggest that Nike, who had a huge 105m sponsorship deal with the player, pushed him to play. Asked about the incident, he hinted at sponsorship pressure.
"Nike's people were there 24 hours a day as if they were members of the technical staff. It's a huge power. That's all I can say."
The other popular theory is that Ronaldo had suffered a nervous breakdown instead and that his mental health had caused a split in the team over whether he should play or not.
This claim was started by popular Brazilian Newspaper, Folha de S Paulo, which reported Ronaldo had been suffering from depression both leading up to and during the tournament. The paper even claimed Ronaldo had smashed a bike against the wall.
Edmundo's claims should be taken with a pinch of salt, the striker having been known for his off the field antics.
Corruption in FIFA? Surely not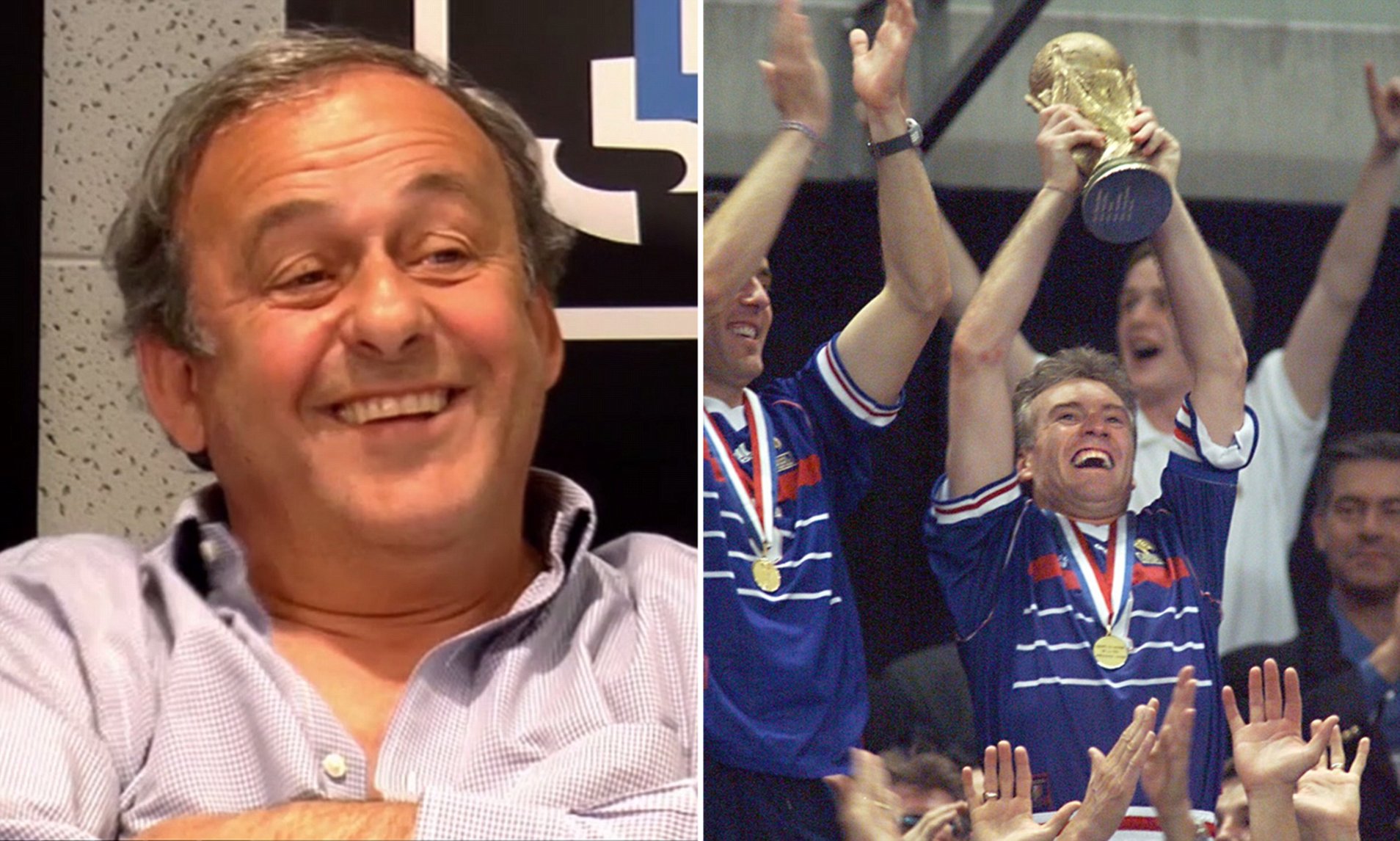 Lastly, allegations came out that Brazil had 'sold' the World Cup for the year for 23 million. 
It's said that Sepp Blatter wanted France to win to ease the tensions of the French population. In return, Blatter would compensate Brazil with an easy run in the 2002 World Cup, also pledging to let them host a World Cup in the near future. 
This is of course the most far-fetched story and comes across as dystopian escapism. The idea boils down from the fact that Zidane was left completely unmarked for both of his goals. Both of them were headers from corners. To leave Zidane free in the box twice would be rookie defending.
Ronaldo was 'supposedly' Zidane's marker on set pieces, which is basically where the rumour comes from. Brazil's defending at these two set pieces was uncharacteristically amateur.
You may wonder why I'm bothering to mention such a far-fetched scheme of corruption. Well, it turns out the story has a bit more credibility than first thought. 
According to Sky News – "Platini was a co-president of the organising committee at France 98 which placed Brazil in Group A, as was the standard practice at the time for the defending champions, and France in Group C – meaning if both teams won their groups, they could not meet before the final."
Platini even admitted to it, saying "Host nations do it all the time" and that the point was to "organise a dream final between the hosts and Brazil". 
If FIFA were so flagrantly comfortable with bending the rules a little bit, then there's fair reason to suspect they could bend the rules further.