As football becomes ever more cutthroat and profit-driven, brand exposure has developed into a prominent aspect of the business. Clubs can take different approaches. Some clubs sign players from specific markets or partner with existing teams in certain parts of the globe to increase their profile. Then there's the case of Jorge Vergara. In 2005 he launched an entirely new franchise, Chivas USA, to turn Guadalajara giants Chivas from a regional powerhouse into a global phenom.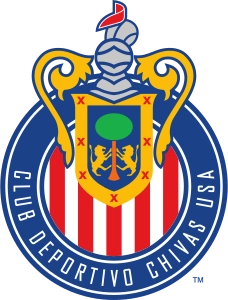 The Vision Of Chivas USA
Jorge Vergara wanted to capitalize on the existing Mexican community in Southern California and the United States at large. So Vergara, Antonio Cue, and his brother Lorenzo based their new club in Carson, just south of downtown Los Angeles.
Sharing a stadium and facilities with the LA Galaxy, Chivas USA aimed to overtake its more illustrious neighbor in terms of stature eventually. Upon entering the league in 2004, the club was the eleventh team. [1]
It didn't quite work out that way, however. A terrible inaugural season as head coach Thomas Rongen didn't make it through the year. Chivas USA finished at the bottom of the standings. This result threatened to set the tone for what was to come.
Indeed, the Chivas project is regarded mainly as an unmitigated disaster nowadays, but in reality, the Goats were quite successful for a while.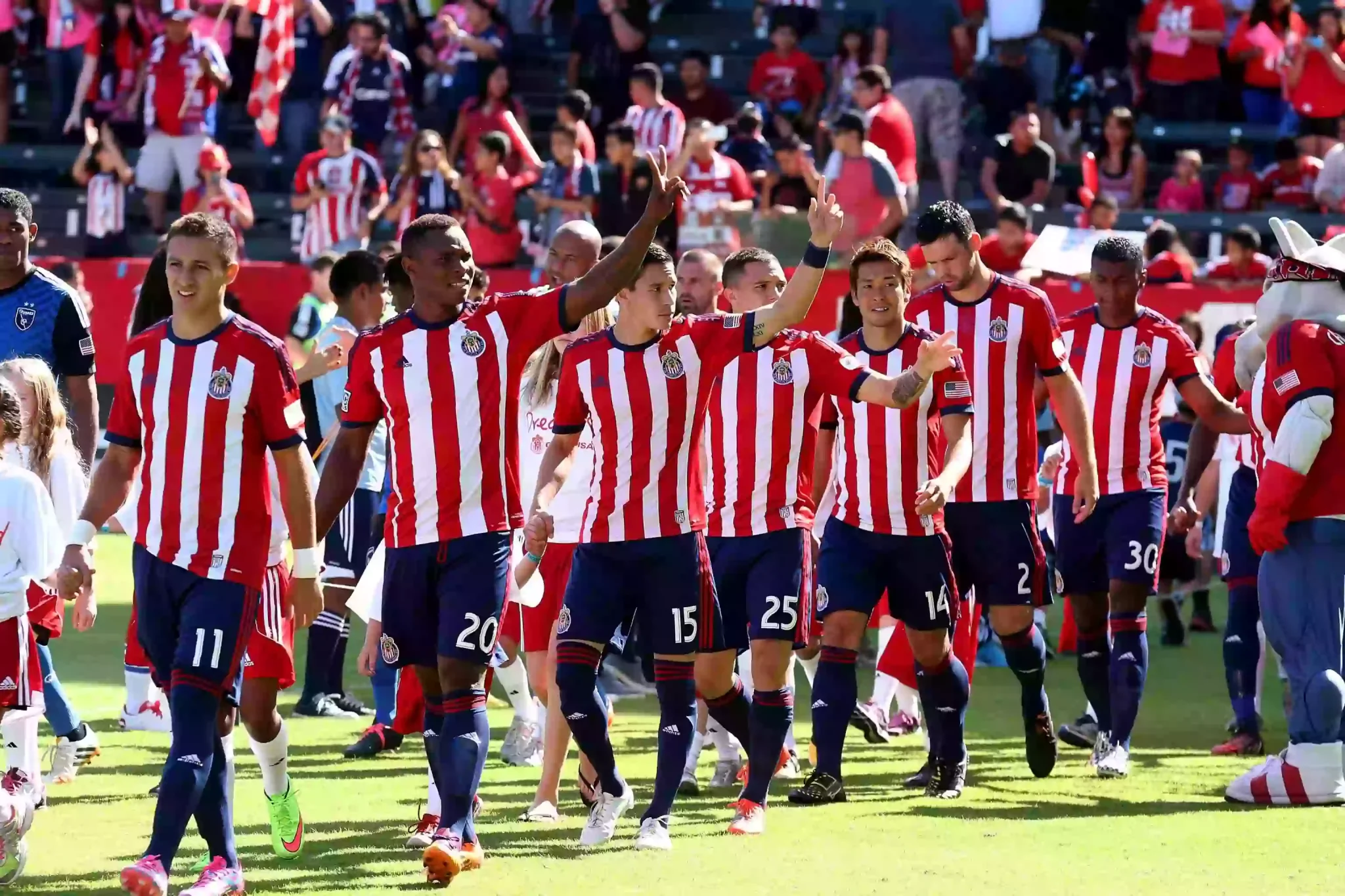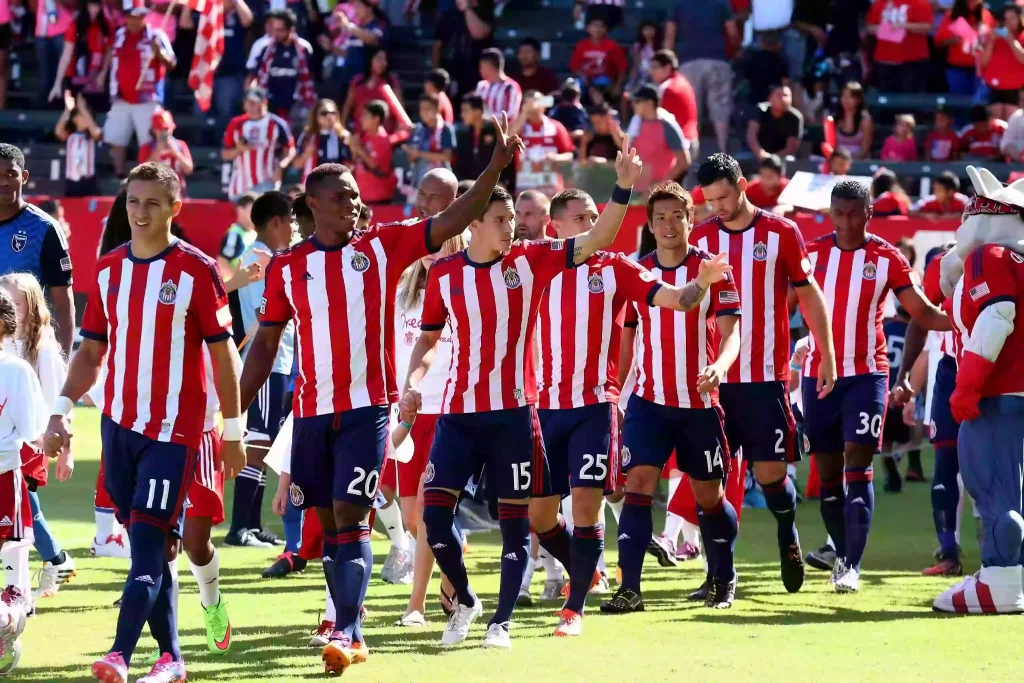 The Glory Years
In the club's sophomore campaign, head coach Bob Bradley was brought in to steady the ship. He led Chivas USA into the playoffs. He was named MLS Coach of the Year, and earned the head coaching gig of the US men's national team. His assistant, MLS legend Preki, took over and even eclipsed Bradley's achievements.
Under Preki's stewardship, the Goats finished top of the Western Conference in 2007 and missed out on the Supporters' Shield by only two points.
Chivas USA made the playoffs every year between 2006 and 2009, serving as a springboard for future national team players like goalkeeper Brad Guzan, Sacha Kljestan, and Jonathan Bornstein. However, after 2009, things began to unravel.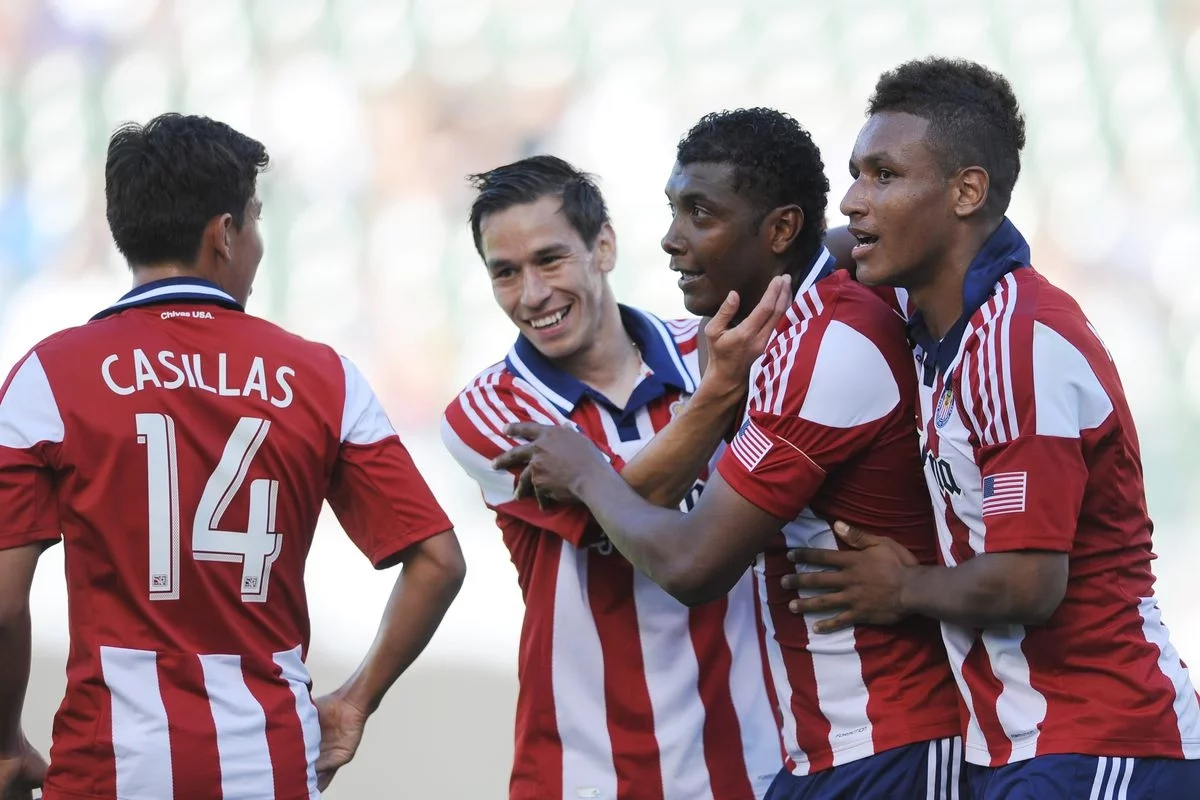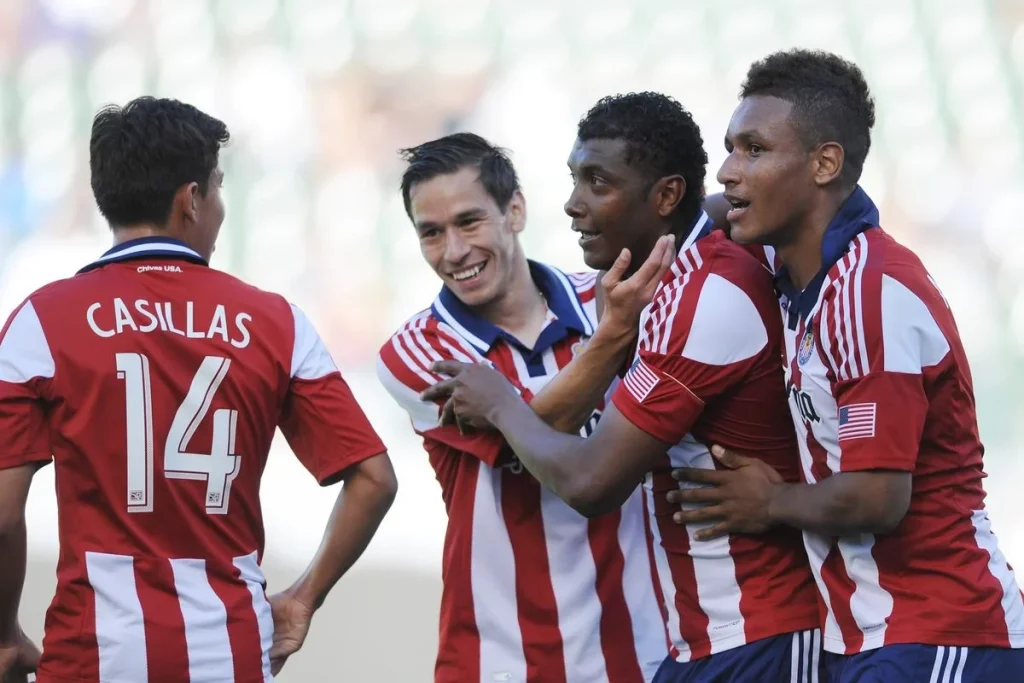 What Happened To Chivas USA
With results turning sour and attendances dwindling, Jorge Vergara bought out the Cue brothers and became the club's sole owner. But the eccentric businessman soon took on the role of a pariah. The much-needed investment wasn't forthcoming.
After a discrimination lawsuit had been leveled at Vergara, the club was a sinking ship. Following the 2014 season, Chivas USA ceased operations.
Major League Soccer (MLS) acquired the franchise from Jorge Vergara for $70 million and awarded its rights to an LA-based investor group. In 2018, Los Angeles FC played its debut season. LA once again boasts two MLS teams. It's become one of the fiercest rivalries in the league.
But the fate of Chivas USA will always act as a cautionary tale for any new expansion club.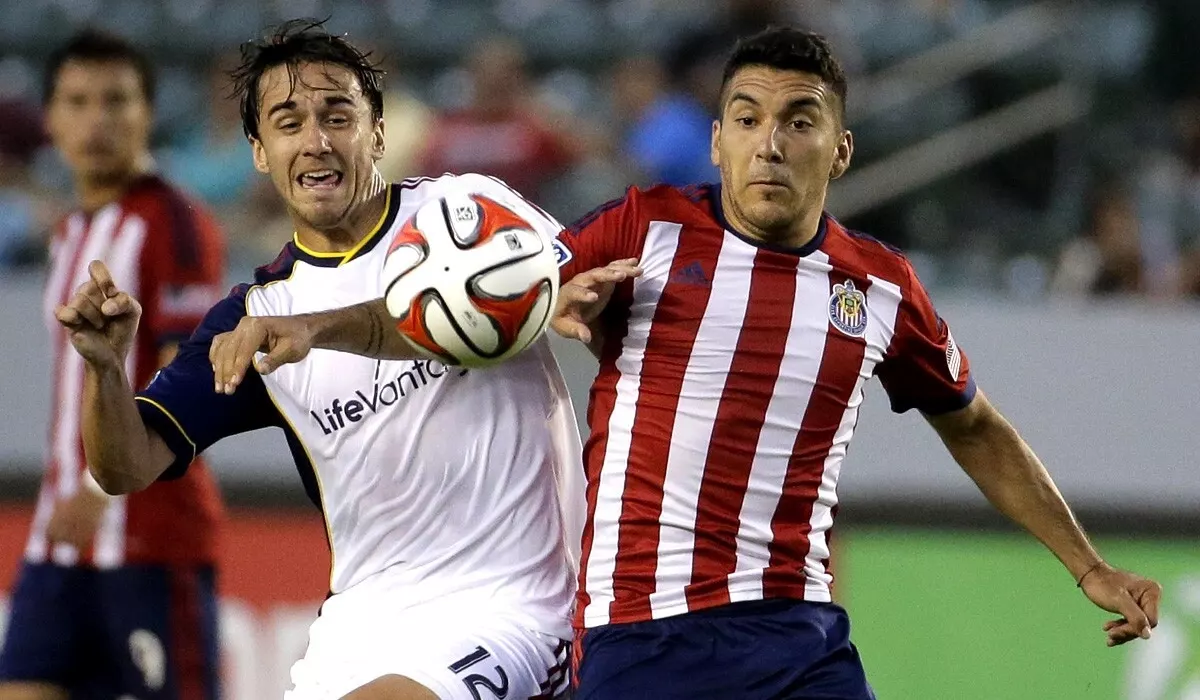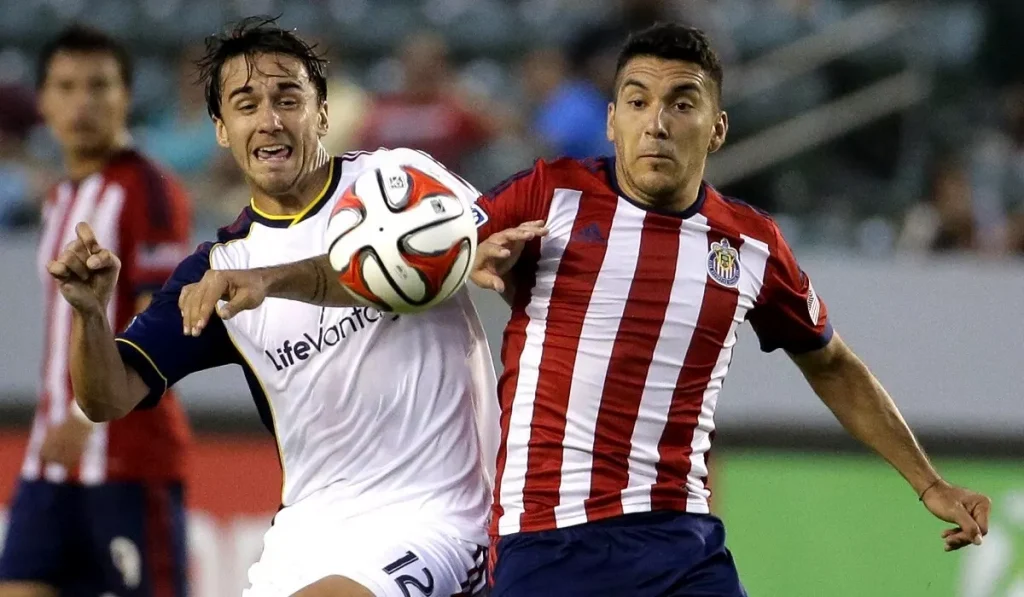 Team Colors
With a red-and-white striped shirt, blue shorts, and blue socks, the new international brand wore the same uniform as its parent club, Guadalajara. [2] Throughout its short history, the team wore variations in trim, stripe width, and a number of stripes, as well as a dark blue away uniform.
The club badge resembled that of Guadalajara but lacked the stars outside the logo that represent Guadalajara's league titles.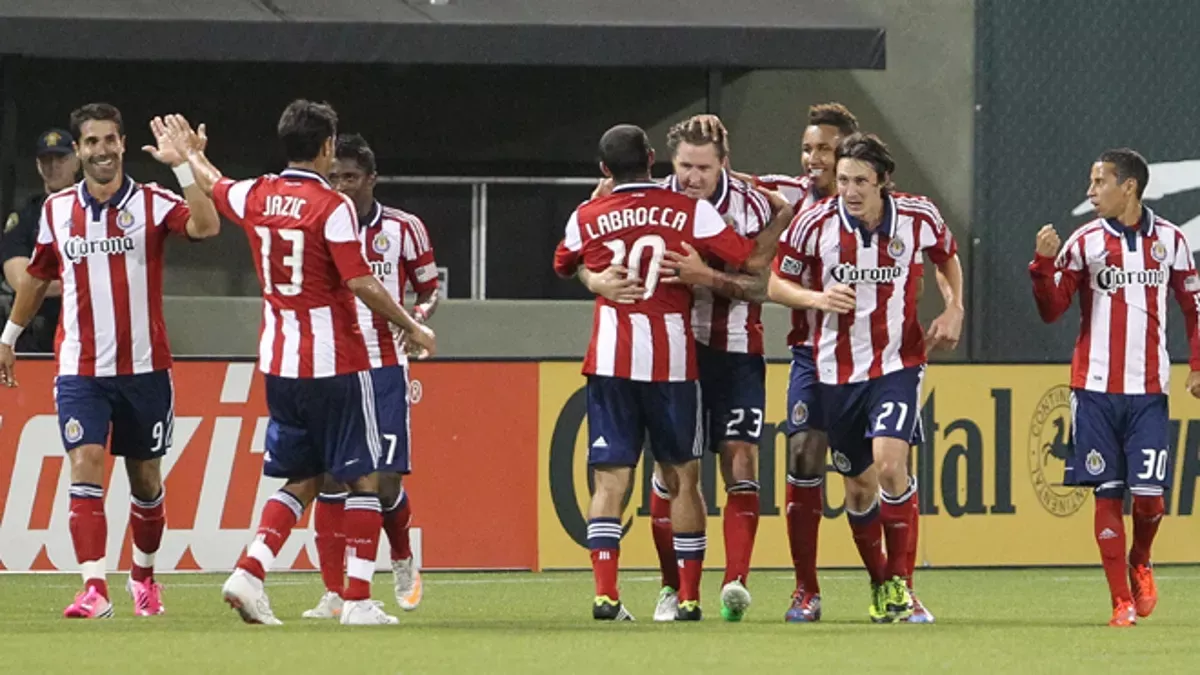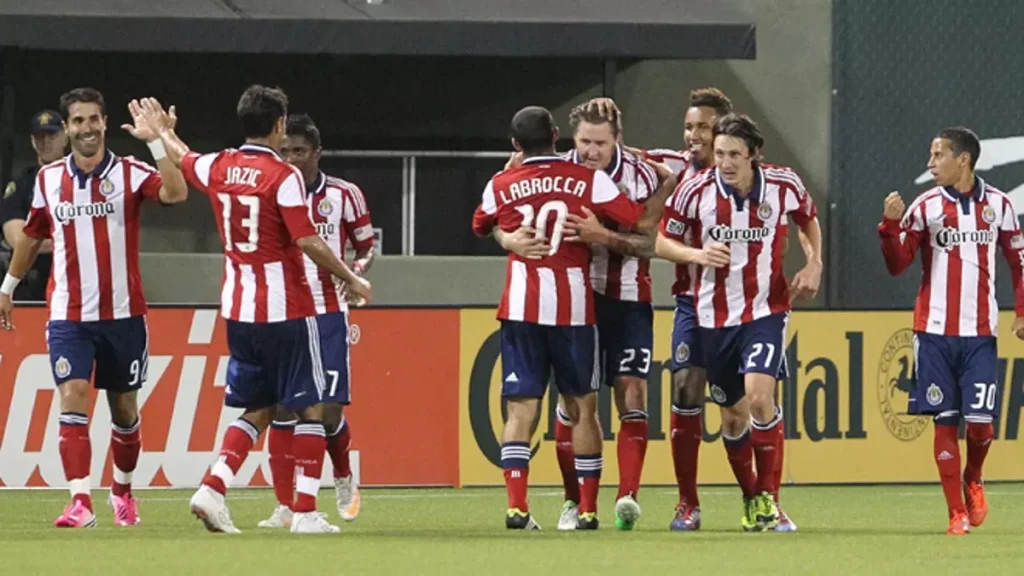 Chivas USA Stats
Full Name: Club Deportivo Chivas USA
Nickname: The Goats or Los Rojiblancos (The Red-and-Whites)
Founded: 02/08/2004
Dissolved: 27/10/2014
Club Honors:
2007: Supporters' Shield (Runners-Up)
2007: MLS Western Conference Winners
Individual Honors:
Record Games: Dan Kennedy (144)
Record Goals: Ante Razov (30)
Most Goals In A Season: Erick Torres (15)
Record Assists: Sacha Kljestan (33)
Record clean sheets: Dan Kennedy (28)
Average Attendances:
2005: 17,080 / missed playoffs
2006: 19,840 / 15,110
2007: 14,305 / 19,711
2008: 15,114 / 19,265
2009: 16,107 / 25,218
2010: 14,575 / missed playoffs
2011: 14,830 / missed playoffs
2012: 13,056 / missed playoffs
2013: 8,366 / missed playoffs
2014: 7,063 / missed playoffs [3]
Chivas USA Players:
Notable players who played at Chivas during their short time in its MLS history.
Alejandro Moreno
Amado Guevara
Ante Jazić
Ante Razov
Brad Guzan
Claudio Suárez
Douglas Sequeira
Erick Torres
Ezra Hendrickson
Heath Pearce
Jesse Marsch
Jonathan Bornstein
Ramón Núñez
Ramón Ramírez
Raphaël Wicky
Sacha Kljestan
Simon Elliott
Steve Purdy
References:
[1], [2], and [3]: https://en.wikipedia.org/wiki/Chivas_USA
Images:
https://www.usatoday.com/story/sports/mls/2014/10/27/chivas-usa-disbands-after-10-troubled-years/18018829/ (main image)
https://en.wikipedia.org/wiki/Chivas_USA
Stephen Dunn/Getty Images
USA TODAY Sports
Chris Carlson / Associated Press
Rick Bowmer / Associated Press