Like many players of his era, Daniel Winter (also known as Danny Winter) lost the best years of his career to the war. He began playing football seriously at the age of 15 for the local team Maes yr Haf at Garth Park, Trealaw in the Rhondda Valley.
Danny received offers from Arsenal and Bolton Wanderers while playing for Maes yr Haf. He signed professional forms for Bolton Wanderers on his 18th birthday and had just established himself in the senior team when World War II broke out.
Along with 31 teammates from the Bolton Wanderers squad, he enlisted in the 53rd (Bolton) Field Artillery Regiment with the likes of Don Howe, Harry Goslin, and Tommy Sinclair.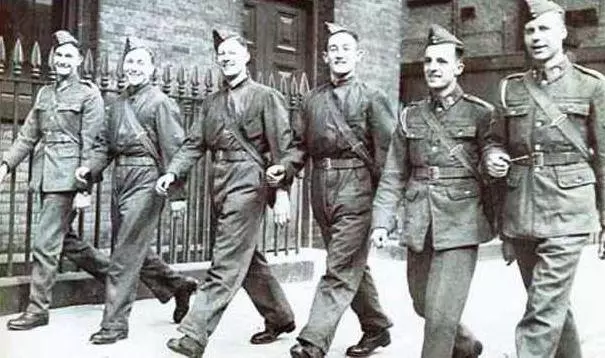 World War 2
In the Second World War, the 53rd (Bolton) Field Regiment participated in the invasions of Dunkirk, El Alamein, and Italy.
Evacuated from Dunkirk and re-stationed at Woolwich, where he was assigned to an anti-aircraft gun battery, Danny Winter made 57 guest appearances for Chelsea, appearing in the team that defeated Millwall in the Football League South Cup final in 1944-45.
A talented full-back, Daniel was capped twice by Wales during the hostilities, and in December 1945, he signed permanently for Chelsea for 5000 pounds. He continued to play regularly for Chelsea until 1951, often taking over the captaincy when John Harris was out.
After Football
An ankle injury eventually brought his senior career to a close, although he played a couple of seasons for Worcester City afterward. Danny Winter worked in the family building business for many years back in Rhondda and then for British Airways in south Wales.
He was a committee member of the Players' Union (now the Professional Footballers Association) at Stamford Bridge and continued his support through the 60s, 70s, and 80s.
Danny was diagnosed with Alzheimer's disease in 1994. His wife and son cared for him at home. He passed away at the age of 85.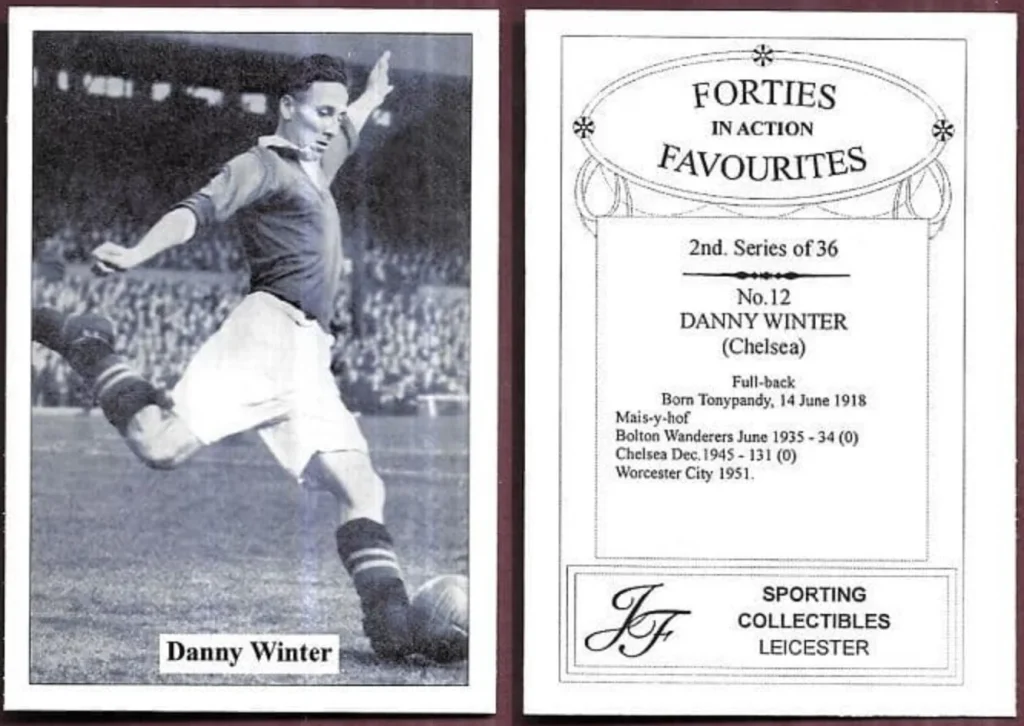 Danny Winter Facts and Figures
Full name: Daniel Thomas Winter
Birthdate: 14/06/1918
Birthplace: Tonypandy, South Wales
Died: 22/03/2004
Club Career:
Bolton Wanderers (Jun 1935 to Dec 1945): 34 appearances
Chelsea Football Club (Dec 1945 to 1951): 131 appearances
Debut: Bolton Wanderers vs. Sunderland, 10 February 1937
Playing Honors:
1945 Football League Southern Cup Winners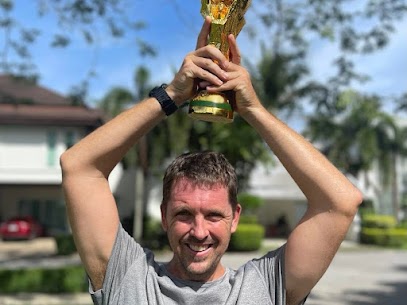 Rhett is an Australian-born, globe trotter who is a UEFA 'A' Licence Soccer Coach. With his family, he has traveled and coached soccer in more than 30 countries, while attending World Cups, European Championships, and some of the biggest local derbies in the world!