Relegation is most football fan's greatest fear. That and an evening alone with Stuart Pierce. But, whilst the usual suspects of Norwich, Burnley, West Brom, and Watford are the usual names we see at the foot of the table, there have been some truly huge names that have suffered the ignominy of relegation. Here are 5 of the most scandalous and infamous relegations.
Juventus and The Calciopoli Scandal 2006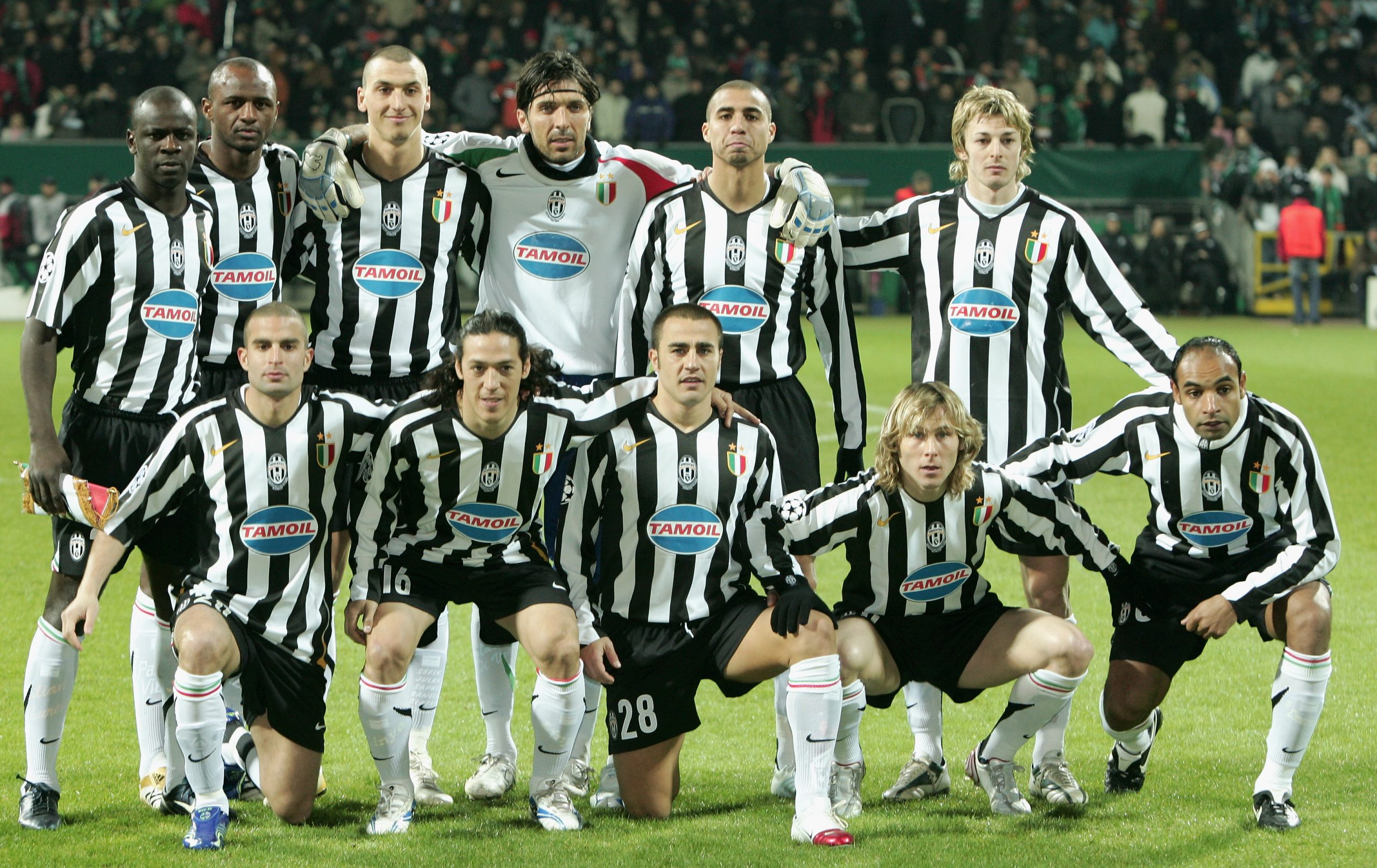 In the 2005-2006 Serie A season Juventus fans wouldn't have considered relegation in even their worst nightmares, their worst dreams reserved for thoughts of monumental collapse and somehow finishing 2nd or god forbid 3rd. With 91 points, amassed by the end of the season, winning the league comfortably, it's safe to say for most fans relegation couldn't be further from their minds.  
However, following an investigation into doping accusations levied at Juventus, a dark footballing truth would unravel. Through tapping the phones of top Serie A and club officials, it would be discovered that multiple clubs had been pressuring referee's to make favourable decisions, including Milan, Fiorentina, Lazio, Reggina in Serie B and of course Juventus.
Of those clubs, Juventus benefitted from referee bias significantly, getting by far the strictest punishment. They would be stripped of their 2004-05 title, docked all of their 91 points from the 05-06 season that had just finished, and most importantly, suffer relegation from Serie A.
At the centre of it all was Luciano Moggi, the General Manager for Juventus, which heavily influenced the severity of Juventus' punishment. The 2005-06 title was subsequently awarded to Inter Milan and Roma would end up second despite finishing 5th initially, thanks to points deductions for Milan, Lazio, Fiorentina and Juventus' relegation. Sporting directors and referees received prison sentences, but were later acquitted in 2015 due to the statute of limitations, bar referee Massimo De Santis who would receive a confirmed one-year sentence.
Marseille 1995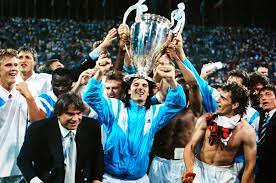 The only club in French football history to win a Champions league ( to the dismay of PSG fans). Their success however is considered tainted thanks to their involvement in a match fixing scandal in the very same season.  Marseille Président Bernard Tapie and general manager Jean-Pierre Bernès contacted Valenciennes players Jorge Burruchaga, Jacques Glassmann, and Christophe Robert through Marseille player Jean-Jacques Eydelie, in an attempt to convince them to play poorly and shirk tackles so their team could be at full fitness for their upcoming Champions league final against AC Milan six days later. 
Olympique de Marseille had won the previous four French Division 1 championships, yet never quite found the success they dreamed of in Europe, losing the 1991 European Cup Final to Red Star Belgrade with two players unavailable. It was a circumstance which Marseille president Bernard Tapie was desperate to endure again.
A fifth consecutive title looked plausible but not certain, in Tapei's mind simply resting players was not a palatable option.
Burruchaga and Robert would accept the bribe, with Glassmann refusing to partake in this obvious perversion of the sanctity of football and fair play. It would be Glassman who blew the whistle on Tapei's outrageous attempt at corrupting the upcoming match vs Valenciennes,  publicly revealing the scandal. 
The selfless act, would earn him the 1995 FIFA Fair Play Award for refusing to partake in the bribe and his bravery in reporting the incident. There was of course outrage, and much like Juventus, swift justice was needed. It wasn't revealed until after the Final had been played, Marseille would win 1-0 in the Valenciennes game, in a suitably dull affair. They would further triumph over Milan 1-0, a header by Boli, set up by Abedi Pele securing Marseille a Champions League trophy. But it was a tainted victory. Not that the players knew.
Following an investigation that started on June 8th in response to Glassman's accusation, Marseille's  league title was taken away from. Second-placed Paris Saint-Germain were set to receive it instead, but declined it, resulting in no team being classed as winning the 1992–93 league title. 
As the scandal was based in the French league and not based around the European final itself, their Champions league triumph was not taken away, but they would be banned from competing the following season.
At the trial for those personally involved, Tapie, Bernès, Burruchaga, Eydelie, and Robert were all convicted of corruption. Tapie and Eydelie were sentenced to jail terms, withBernès, Burruchaga, and Robert all receiving suspended sentences.
In his 2006 book, Jean-Jacques Eydelie would reveal- "Bernard Tapie said to us, 'It is imperative that you get in touch with your former Nantes team-mates at Valenciennes (there were two of them including Burruchaga). We don't want them acting like idiots and breaking us before the final with Milan.
They of course would also be relegated to Division 2, due to the scandal, and financial difficulties that came alongside the controversy. 
Manchester United 1974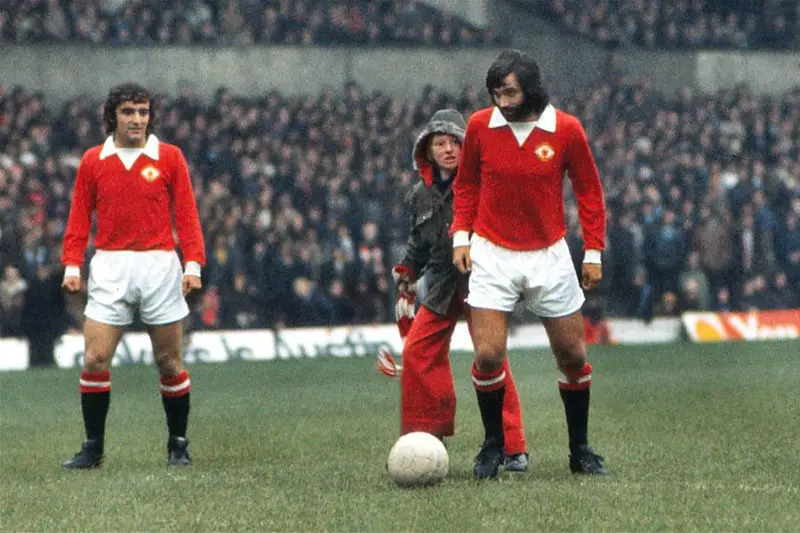 Perhaps the lowest point in Manchester United's history, from a footballing perspective, their  72nd season in the Football League, 29th consecutive season in the top division of English football would be nothing short of a disaster. With Tommy Docherty at the helm, taking charge for his first full season. He had replaced Frank O'Farell the prior season in December following a dreadful start to the season and had saved them from relegation.
Just six seasons after winning the European Cup, the 1974 season would be perhaps United's worst ever season.
Even with the return of George Best, who had been persuaded to return to the team after walking out during the previous season, the side struggled through the season. Best's return was sadly brief, his off the pitch trouble proving too much, as he would play his last game for the club on New Year's Day. His contract was cancelled the following season.
Incredibly, Docherty had made the bizarre decision  to place goalkeeper Alex Stepney as the team's penalty taker. After 12 games, Stepney had converted two penalties, which made him the joint top scorer. It would take ten more games before an outfield player overtook him in the scoring charts, Mcilroy managing to pick up his 3rd of the season on December the 29th in a 2-0 victory against Ipswich Town.
 Despite their eventual relegation United began the season with two victories in their first three games, their slump coming in the form of then only four wins in the next twenty League games between September and March. They would finish 18th, their misery compounded by former United stalwart Dennis Law, scoring in the penultimate game of the season with a 81st minute back heel for Man United. Law would not celebrate, and following a series of pitch invasions from United fans the game would be abandoned on the 85th minute.
Their survival hinged on winning vs City and results going their way, it wouldn't end up mattering with Birmingham and West Ham doing enough vs Norwich and Liverpool, but it would be an infamous collapse of one of England's biggest super powers. 
Already relegated, United then lost their last game of the season, against sixth-placed Stoke City.
In scenes alien to modern football, relegated Docherty would remain in charge, the board of directors placing their trust in Docherty to bring them back up on the first time of asking.
River Plate 2011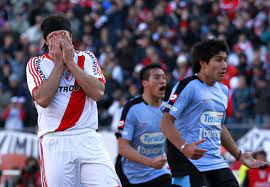 A powerhouse of Argentinian football, until 2011 they had never been relegated from the first division in 110 years. The club, despite their storied history were not in a good way. José María Aguilar left the presidency of the club with a debt of over 75 million dollars. With a financial crisis of unprecedented amounts in Argentine football, their only hope was performances on the pitch to pull them through the season.
The team had been on the decline for a few years, ending the 2008 Apertura tournament at the bottom of the table, and producing uninspiring form across the 2008/09 season and 09/10 season. Worst of all though would be the capitulation of 2011. Finishing 17th in the Primera Division, River were forced  to play the Promoción, a two-legged play-off against Belgrano de Córdoba, the fourth placed team of the 2010–11 Primera B Nacional.
After losing 2-0 in the first leg and only managing to muster a 1-1 draw at home, River Plate had been comfortably bested and were sent down to the National B for the first time in its history. 
As it become clear River Plate were doomed, in injury time of the second leg, riots broke out both in and around the stadium, continuing long after the game ended. Players were pelted with objects form the stands, police would use water cannons in attempt to disperse the apoplectic River Plate crowd. Some were so incensed they scaled wire fences topped with razor wire in an attempt to invade the pitch. Almost immediately following River's relegation, manager Juan José would resign.
Players were reduced to tears, as a result of both suffering relegation and the harrowing reaction of the fanbase. Goalkeeper Juan Pablo Carrizo was inconsolable. 89 fans were injured, with 55 detained and a further 35 police officers suffering injuries.
Leeds United 2004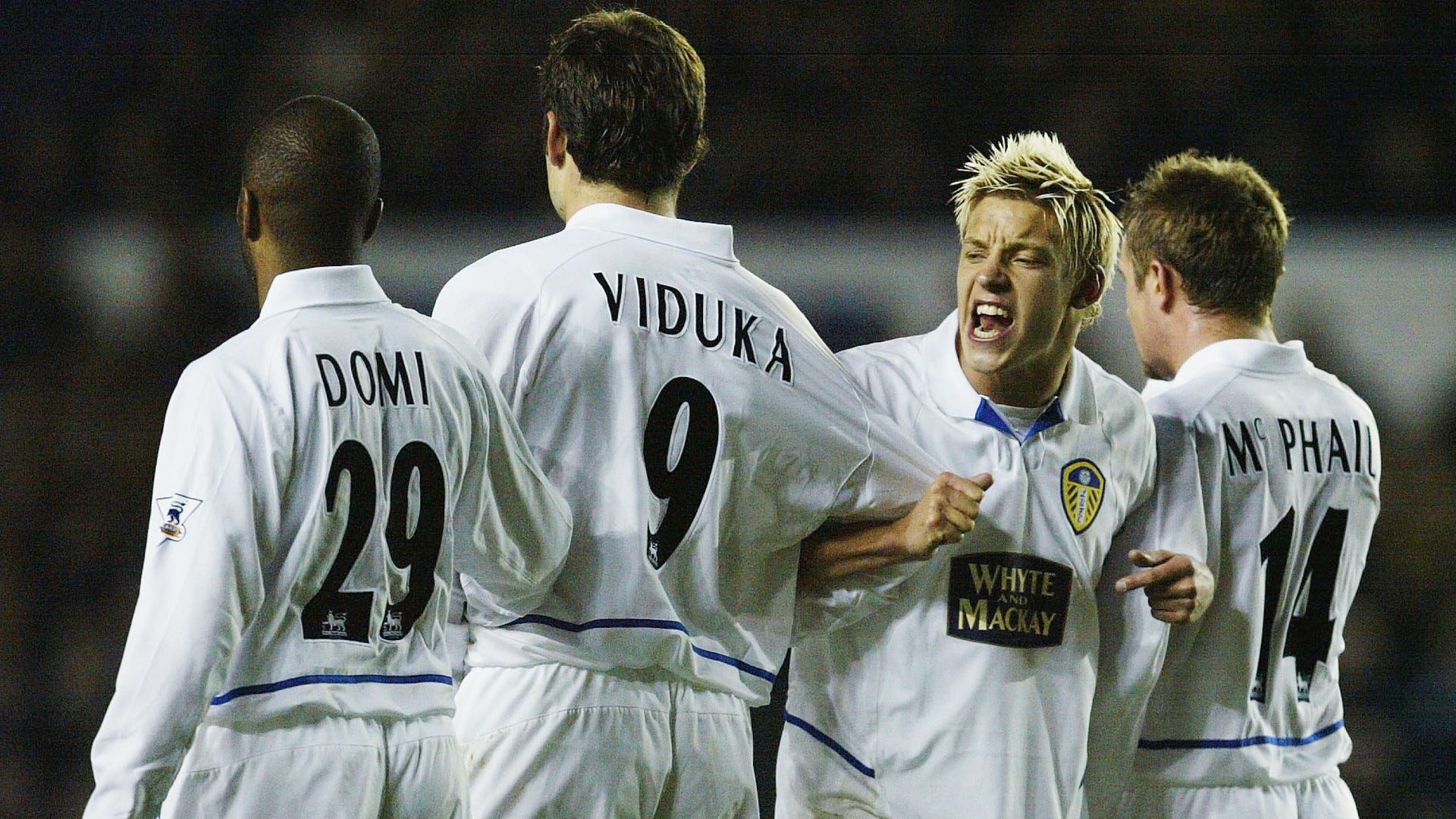 Having narrowly avoided relegation the previous campaign, Leeds had quickly fallen from Champions league semi-finalists to battling relegation in just the space of 2 seasons. Another season of struggle was on the cards, as the financial crisis at Elland Road saw Leeds United's debts reach the £100 million mark, as Leeds desperately tried to shed their highly paid players that were bloating their wage bill. 
It's a fascinating, iconic story, of over spending and complacency that good times will last forever. The subsequent relegation of Leeds would result in the phrase "Doing a Leeds' ' to spend heavily for quick success and spiral into football and financial freefall. After 14 straight seasons in the premier league, European nights and a host of world class players, Leeds would ultimately  fall to League one as a result of administration in 2007.
The story of Leeds' downfall is a complex and fascinating story that can't be summed up in a few hundred words. It's certainly worthy of its own article in the near future.