Have you ever wondered
how tall Carli Lloyd is
? Well, this record-breaking national women's soccer league superstar is only 5 feet 7 inches tall (170 centimeters). But she is still a tremendous asset to the USA women's soccer team and all the other teams she has played for. To give some perspective, her height is about the same as an average refrigerator. Of course, some people may argue that you have to be reasonably tall to play forward on a soccer team, but
Carli Lloyd
has proven them wrong. Even though Lloyd is slightly shorter than the average number of international players, The FIFA
Women's World Cup winner
scored 134 international career goals, making her the third-highest women's goalscorer in US history.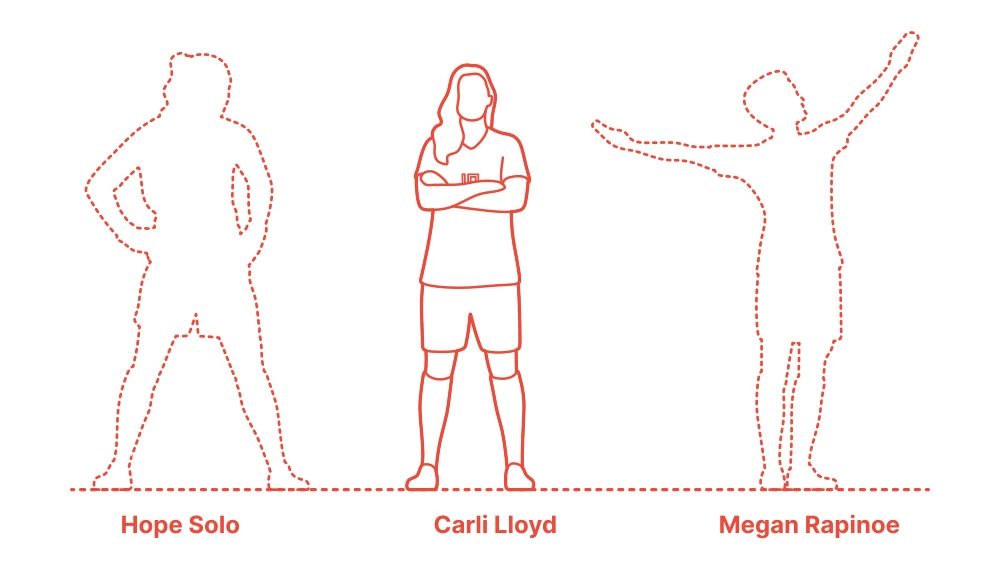 Carli Lloyd Compared To Abby Wambach
Interestingly, the leading women's goalscorer, Abby Wambach, who played from 2003-2015, is above average height at 5 feet 11 inches (180 centimeters). Forty-two percent of her 184 international goals were scored with her head. On the other hand, the second-leading goal scorer, Mia Hamm, who played from 1987-2004, is below the average height at 5 feet 5 inches (165 centimeters). In her career, she scored 158 goals. With the third-leading scorer being
Carli Lloyd
who is just under the average height of female soccer players, the question becomes what's the impact of height on scoring success in the forward position?
Advantages And Disadvantages Of Being Tall
Many people might think that you need to be tall to play soccer, but being short has some advantages. One example of this you can move faster and have quicker acceleration. In addition, if you are shorter, you also have a lower center of gravity which means that you would have better balance and stability. Being shorter than average does have its disadvantages in some positions and at different times in the game, though. For example, taller players are typically more successful in the goalkeeper position because they can jump higher and dive farther.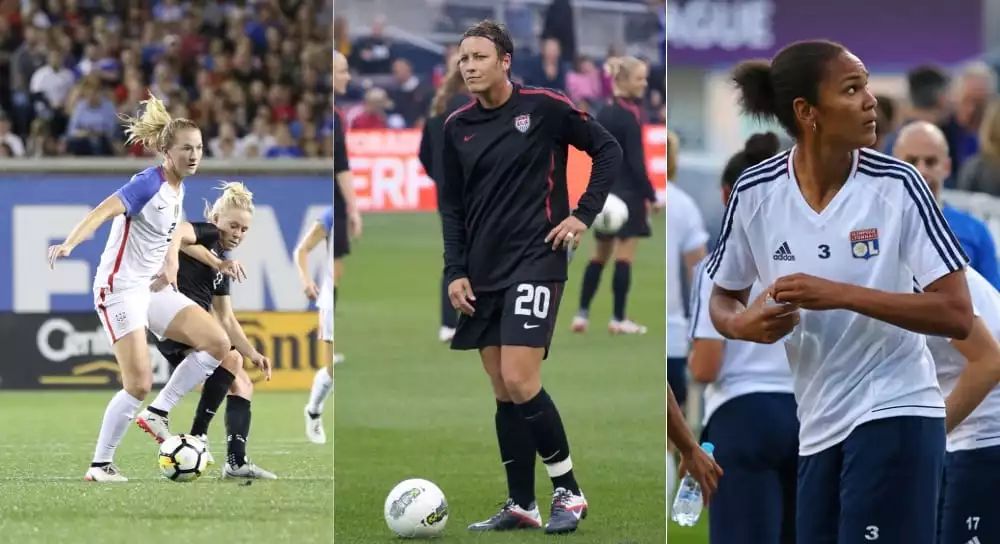 Another time being a little bit shorter could be a disadvantage in winning balls in the air. Taller players will meet the ball in the air sooner to win it for their team. Also, a taller player may win more head-to-head tackles against a shorter player given a size advantage. Although being tall or short can have
advantages and disadvantages
, every player on the soccer team plays a role in the outcomes of games, no matter what height they are.
Height Differences In Gender
In soccer, the average male player is taller than the average female player. However, the average height of soccer players for both genders is more elevated than that of the general population. For example, the average height of females is 5 feet 3 inches (161.8 centimeters), but the average size of female soccer players is 5 feet 8 inches (174 centimeters). Typically, men are 5 feet 8 inches (174 centimeters) tall, but the average height of male players is 5 feet 11 inches (182 centimeters).
Carli Lloyd Compared To National Team
In soccer, worldwide, the height of players keeps increasing as coaches look for taller players to fill the
roles on their teams
. Although this is true, the 2021 United States women's national team that Carli Lloyd is on consists of relatively short players with an average height of 5 feet 7 inches (170 centimeters), the same height as Carli Lloyd. The players' heights range from Sam Mewis at 6 feet tall (183 centimeters) to the other end of the spectrum, with Crystal Dunn measuring 5 feet 1 inch (155 centimeters). But, as you may know, regardless of some lower than average heights, this team has continued to excel in international competition. Perhaps more important than her stature, the 2015 FIFA Women's World Cup Golden Ball winner, Carli Lloyd has a huge heart and an enormous amount of grit on the field, which helps her and the team succeed. All around the world, she is a role model for people young and old.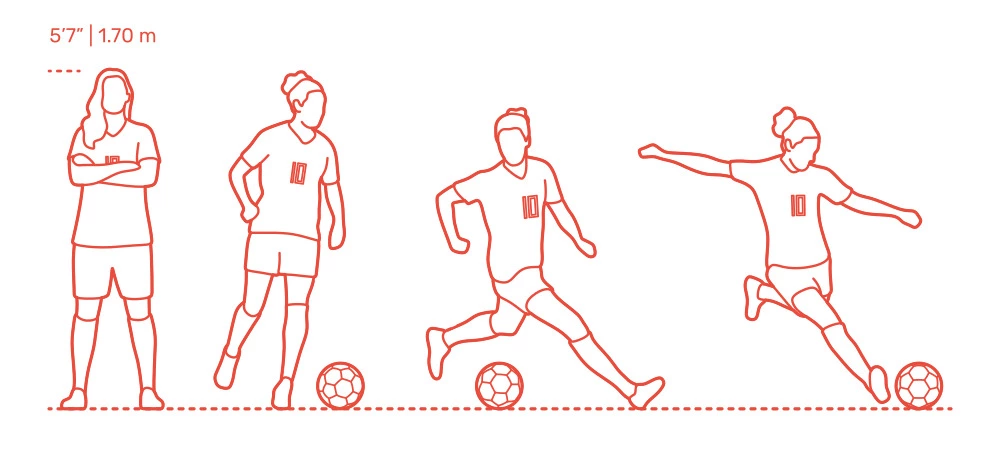 Carli Lloyd Facts And Figures
Full Name
: Carli Anne Lloyd
Age
: 39
Birthday
: July 16
Nationality
: American
Married
: In 2016 to Bryan Hollins
Children
: No
Weight
: 141 lbs
Net Worth
: Approx $2.5 million
Hair Color
: Brown
Eye Color
: Brown / Hazel
Mom's Name
: Pamela Lloyd
Dad's Name:
Stephen Lloyd
Started Playing Soccer
: Age 5
Retired: At The Age Of 39
(in 2021)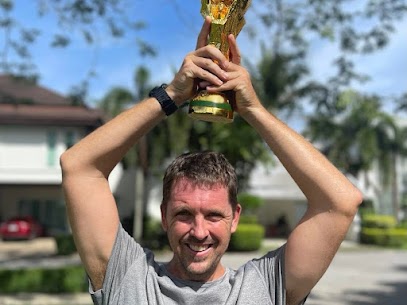 Rhett is an Australian-born, globe trotter who is a UEFA 'A' Licence Soccer Coach. With his family, he has traveled and coached soccer in more than 30 countries, while attending World Cups, European Championships, and some of the biggest local derbies in the world!