Iván Kaviedes is a former professional soccer player from Ecuador. He represented the Ecuador national team on 57 occasions. He had a journeyman career at the club level and played for several clubs across Europe and the Americas.
He played as a forward/striker and was nicknamed "El Nine." The six-foot striker is considered a legend as an Ecuador goal soccer. However, he could never live up to his talents at the club level. Disciplinary and personal issues hampered his career.
Early Life and Youth Career
The Ecuadorian was born on October 24, 1977, in Santo Domingo. He is of Italian and Greek descent. He was considered a prodigal talent, and he made his senior breakthrough with Ecuadorian club Emelec in 1995. He burst onto the scene in 1998 when he scored 43 goals in a single season. He was IFFHS World's Best Top Division Top Goal Scorer in 1998.
Due to his stellar season, Iván Kaviedes attracted interest from European clubs. As a result, he moved to Serie A side Perugia in 1999, at the age of 21. This move marked the beginning of Kaviedes' journeyman career.
Style of Play
Iván Kaviedes was a complete center-forward with no apparent weakness. He had a solid right foot, but his left was not weak either, and he often scored with his weaker foot. He was also good in the air and scored several headers. His pace, holding-play, ball control, dribbling, and passing ability were above-average. He also had a natural eye for the goal inside the box.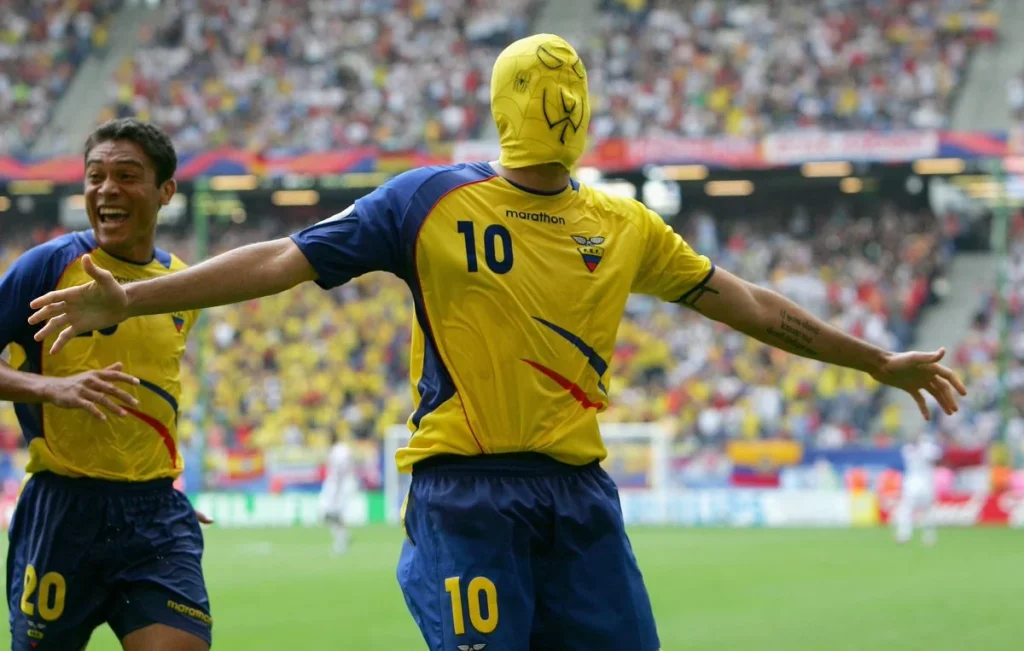 Iván Kaviedes Club Career
As mentioned before, Iván Kaviedes started his club career with Ecuadorian club Emelec. However, he moved to the Italian side Perugia in the winter transfer window during the 1998-99 season. He made 14 league appearances during the second half of the season. He scored four goals, including strikes against Juventus and Inter Milan.
However, his stay in Italy didn't last long, and he moved to Spain in the summer to play for Celta Vigo in the summer. Unfortunately, the move to La Liga didn't go as planned, and the Ecuadorians struggled for game time. He amassed only 123 minutes of soccer in five league appearances during the first half of the season, without a goal to his name.
He joined Mexican side Pueblo during the winter window on a loan move. Kaviedes would make only more league appearances for Celta Vigo in 2002-03, while his contract lasted until 2004.
He joined fellow La Liga side Real Valladolid on yet another loan deal, ahead of the 2000-01 season. He scored six goals in 23 league appearances for Valladolid. This loan spell also featured one of the significant highlights of Kaviedes' club career. The Ecuadorian scored a spectacular bicycle kick in a 2-2 draw with Barcelona, for which he is still remembered in Spanish soccer. The Goal was termed as Goal of the Season contender. More forgettable loan spells with FC Porto, Barcelona SC (Ecuador), Puebla FC, and Deportivo Quito followed this move.
In 2004, Iván Kaviedes joined Premier League side Crystal Palace and became the third Ecuadorian to play in the league. However, he managed only four league appearances and left the club in the winter transfer window. Kaviedes moved back to South American soccer after his failed spell in English soccer.
The high points were far and few as he frequently switched clubs. He had a decent season with El Nacional in Ecuadorian soccer in 2007 and moved to LDU Quito in 2008. However, he had a fallout with the club's directors after only a few appearances. The club sued Kaviedes, and in the same year, he also entered a rehabilitation clinic. After two years of absence from professional soccer, he made his comeback with Macara in Ecuador. This spell was followed by another decent season with El Nacional. He eventually retired from soccer in 2015.
Iván struggled with disciplinary issues throughout his career and often missed training sessions. Due to his lack of discipline, he often ran into problems with his clubs and coaches.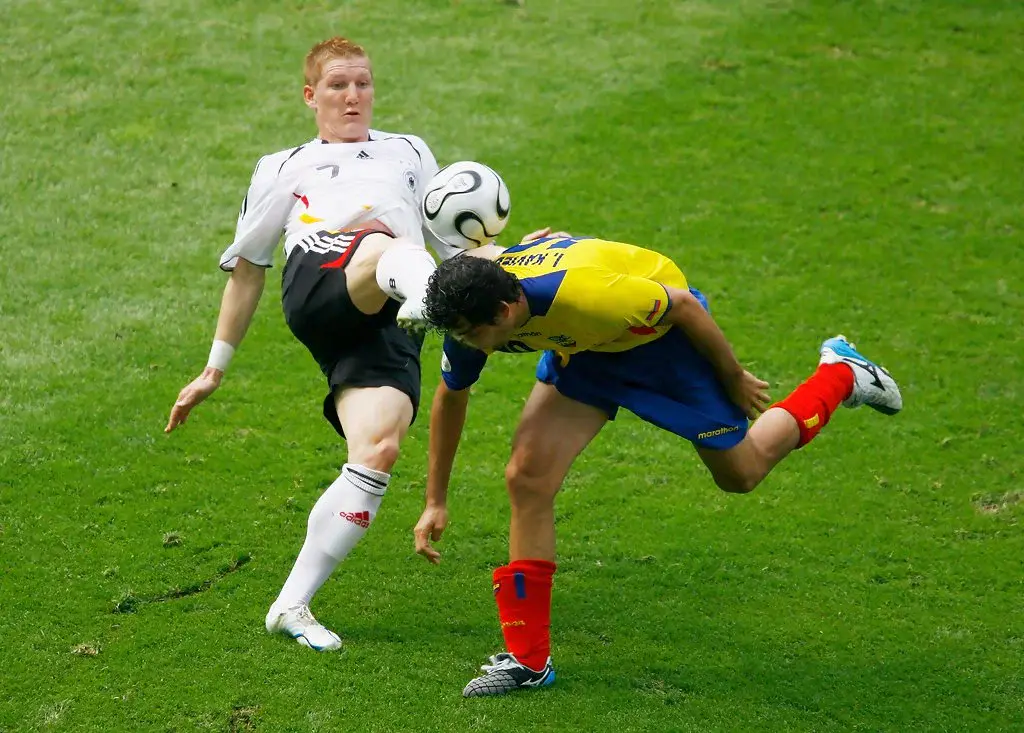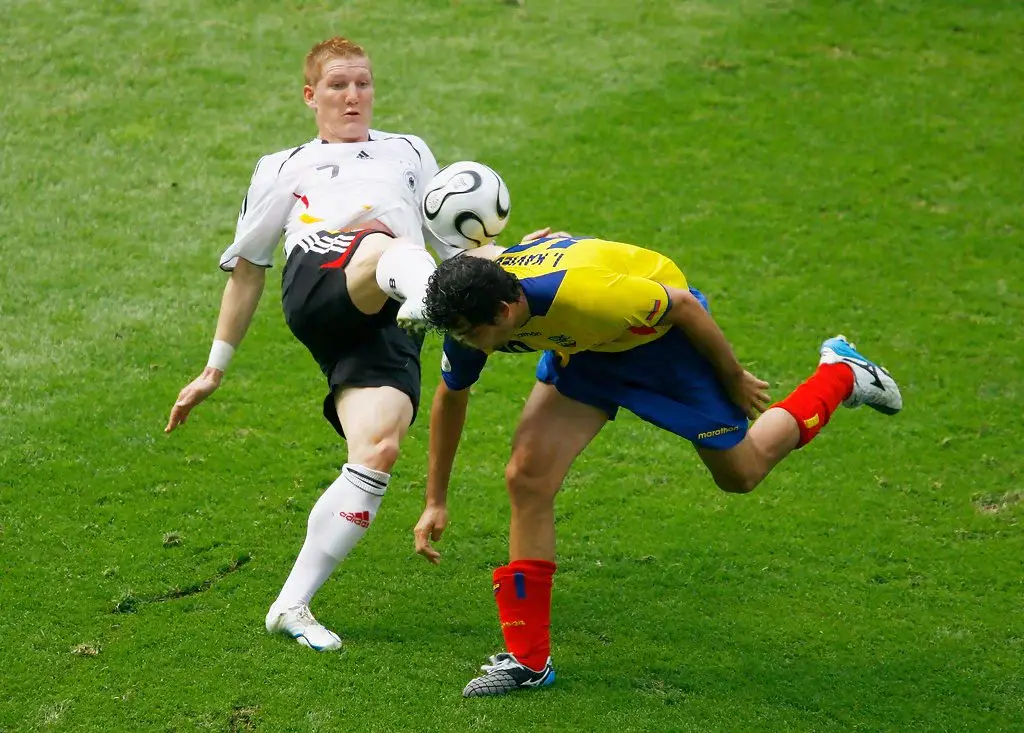 Iván Kaviedes International Career
Kaviedes enjoyed a relatively successful international career. On the back of his form in Ecuadorian soccer, Kaviedes got his first national call-up in 1998. He predominately featured in the Ecuador national team's 2002 World Cup qualifying campaign.
Ahead of their meeting with Uruguay on November 7, 2001, Ecuador only needed a point to qualify. Iván Kaviedes wrote his name in Ecuadorian soccer folklores as he found the net for his nation in the 1-1 draw. This result marked the country's qualification for the tournament.
He made two substitute appearances in World Cup as Ecuador finished bottom of their group. However, they did manage to create history by producing a 1-0 upset against Croatia.
Kaviedes continued to be a part of the national team as it qualified for the 2006 World Cup. The South American nation surprised the soccer world by securing qualification to the knockouts from their group. Ecuador registered wins over Poland and Costa Rica to claim the second spot in the group, behind Germany.
Iván Kaviedes scored in the injury time of the 3-0 win over Costa Rica. Following his goal, he famously celebrated his goal with a yellow Spider-Man mask – in tribute to his late teammate Otilino Tenorio.
He made substitute appearances in both wins and played the entire 90 minutes in the 3-0 defeat to the Germans. He played for 18 minutes as Ecuador put up an intense fight in the 1-0 defeat to England in the last-16.
The Ecuadorian continued to feature sporadically for the national side for the rest of the decade. He scored a couple of goals in the 2010 World Cup qualifying campaign. However, Ecuador couldn't complete a hat-trick of qualifications as they finished just a point behind the play-off spot.
Iván Kaviedes made his last appearance for Ecuador national team in a 4-0 friendly win over Costa Rica on September 6, 2011.