Marta Vieira da Silva, more commonly known as Marta, is a Brazilian footballer. With 115 goals, she is Brazil's top international goalscorer of either gender. The seventeen goals Marta scored at the FIFA World Cup also set a record for most goals scored. In many people's minds, the current UN women goodwill ambassador is the best female footballer of all time.
Who Is The Best Debate
Everyone has their own opinion on the Lionel Messi vs. Ronaldo saga, which has raged on for many years. These days, even those who believe that players like Salah, Coutinho, and Neymar should be involved in that debate. But what if Pelé was still playing today? Would there even be a debate on who the greatest was?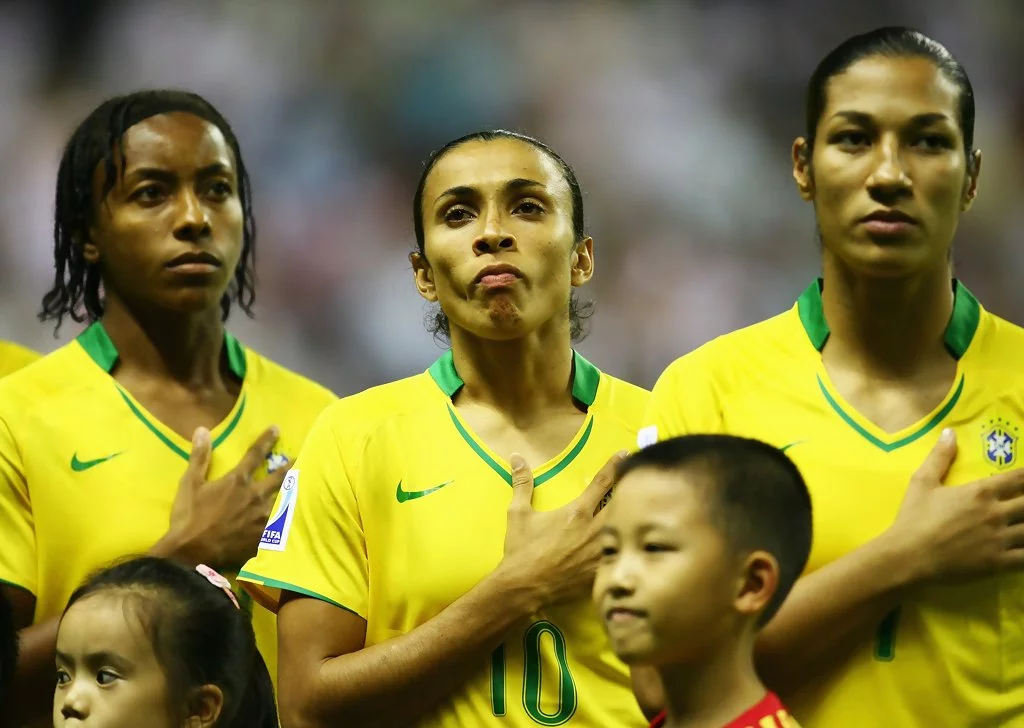 It seems like a moot point because Pelé hasn't kicked a soccer ball professionally for half a century. But if you switch over to the woman's game, there is a player who is just as prolific, a player who has done things no one else has, and a player who deserves to be called the best female soccer player in the world.
That player is a Brazilian striker named Marta, or Marta Vieira da Silva. At the age of 36, her best years may be behind her, and it's fair to say that many younger players are on par, if not better. But for many years, no one was able to touch her. She set countless records, scored insane amounts of goals, and she is still playing.
That's what makes her our pick as the best female footballer in the world.
Marta Vieira da Silva Club Career
Marta Vieira da Silva was born in Alagoas, Brazil. She started playing football professionally with Vasco da Gama when she was just 14. Marta had been spotted by one of the game's best coaches when she was playing for a youth team, and despite her tender age, she ended up playing 16 games for Vasco da Gama before moving to Santa Cruz.
Between the ages of 14 and 18, Marta Vieira da Silva made 54 appearances, many of which were as a substitute, and scored 20 goals. It's an impressive tally for a youngster, but it was only a glimpse of what he would do when she was transferred to Umeå IK in Sweden. When she was young, she was compared with the original female soccer icon, Lily Parr.
This was when the young striker made a name for herself. Between 2004 and 2008, from 18 to 22, Marta played 103 games for the Swedish club, scoring a whopping 210 goals. Better than two goals per game! Whatever women's football team Marta has played for, she has consistently scored goals.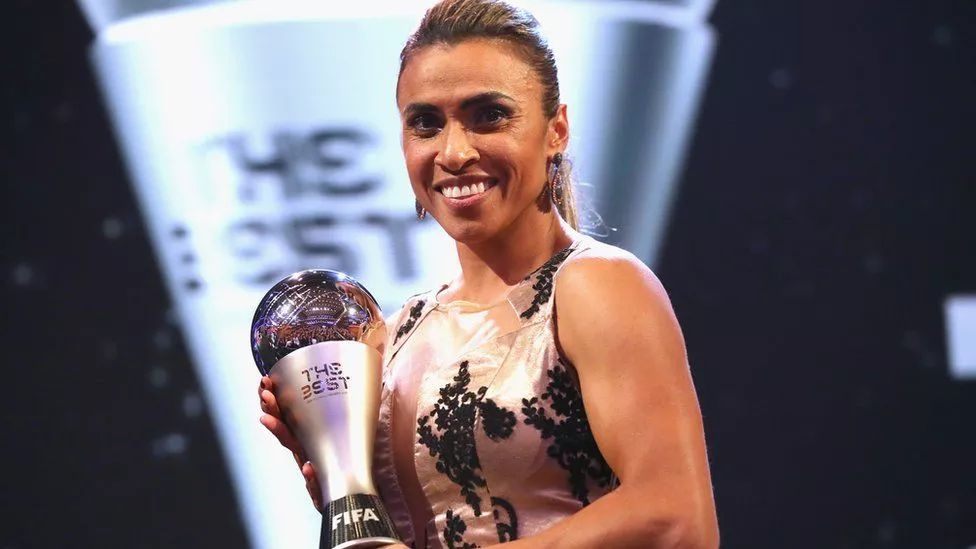 Records
To give you an idea of how big of an achievement that was for this young forward, Alan Shearer, who went down in men's English soccer history as one of the leading Premier League, Newcastle, and England goalscorers, as well as a prolific target man, managed an overall ratio of 1 goal in every two games.
Marta Vieira da Silva helped her Swedish club team to many titles, going two seasons undefeated. Before spending time on loan to Santos, she moved to North America, where she netted 26 goals in 14 games, an excellent ratio she repeated years later when she signed for Santos and scored 13 in 12.
Marta has won multiple league winners medal throughout her club career, including over thirteen domestic titles (seven Swedish league championships, four league titles in Brazil, and two in the USA).and a UEFA Women's Cup. In addition, Marta Vieira da Silva was voted the FIFA World Player of the Year for five years running (beginning in 2006) and finished either second or third on six other occasions.
International Career
Marta has played 171 games for the Brazilian national teams and she has scored 115 goals in that time. Some of her most impressive performances came during the 2007 FIFA World Cup tournament. She finished winning the golden boot with seven goals and the tournament's best player (Golden Ball), even though Brazil ultimately lost in the final to Germany.
She was on form during the 2011 World Cup tournament, scoring four goals and getting two assists, even though the Brazil national team was eliminated early. Marta has played in five FIFA Women's World Cup editions and was featured in five Olympics Games. She couldn't get a winner's medal in any of them but picked-up three runners-up medals in three of them.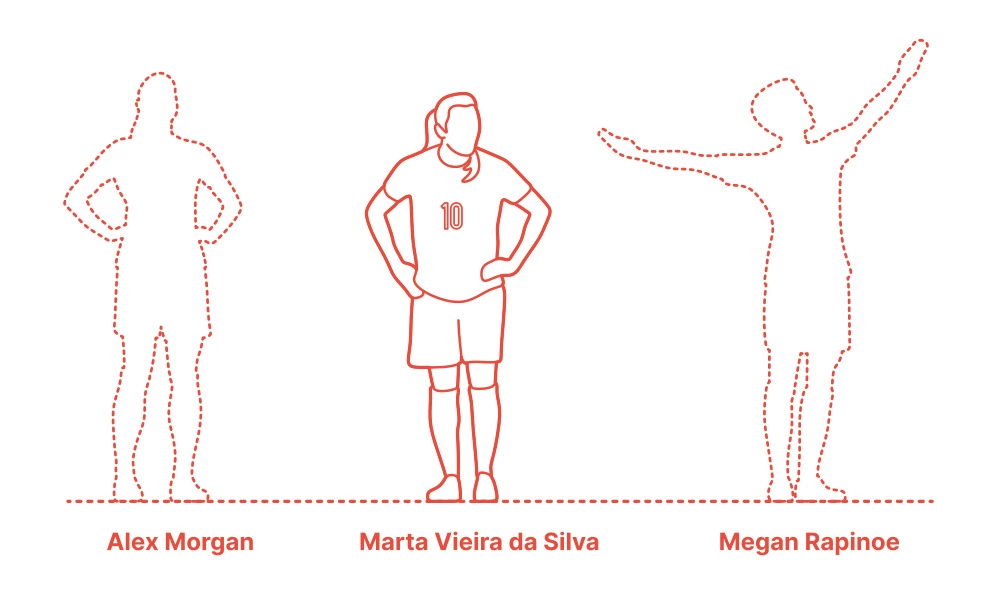 The Legend of Marta Vieira da Silva
We're coming towards the end of Marta's women's football career now, but she has done more than enough to go down in the record books. Many regard her as the greatest female soccer player of all time, comparing her to the equally prolific Pelé and Romario.
An icon and role model, Marta Vieira da Silva is prolific, skillful, and possessed of extraordinary technical ability. Many female footballers players look to her as inspiration. Generations of soccer players have tried and will continue to try to copy her style to match her records.
Interesting Facts About Marta Vieira da Silva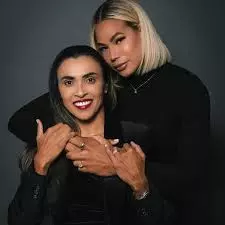 Marta's life and career were documented in the 2005 Swedish television documentary "Marta – Pelés kusin."
Brazilian fans compared her to great Brazilian Pelé, calling her "Pelé with skirts."
She became the first player, male or female, to score at five FIFA World Cup tournaments during the 2019 FIFA Women's Soccer World Cup.
In 2021, she became the first player to score in five consecutive Olympics Games after scoring twice in a 5–0 win over China.
Marta has also stood out as a leader, in addition to her soccer skills.
In 2017, Marta became a Swedish citizen but has stated that her Brazilian citizenship will remain.
Marta Vieira da Silva announced that she was engaged to Orlando Pride player Toni Pressley in January 2021, after several years of dating.
The Olympic Flag was carried by Marta in the Olympic Games in Rio de Janeiro.
With seven goals, she was named both the top individual player (Golden Ball award) and top goal scorer (Golden Boot award) at the 2007 Women's World Cup.
Club Career:
Vasco da Gama 2000–2002
Santa Cruz 2002–2004
Umeå IK 2004–2008
Los Angeles Sol 2009
FC Gold Pride 2010
Santos 2011
Tyresö 2012–2014
Rosengård 2014–2017
Orlando Pride 2017–