People watch and enjoy soccer for a multitude of reasons. There is a sense of identity and connection to a town, city, or family member. There is the primitive sense of tribalism that can come with belonging to a band, and indeed it is an emotion on which some of the most fraught derbies across the planet are built. The soccer player Romario gave Brazilian national team fans this sense of identity and connection.
Like Brazil's 1970 World Cup winners and Pep Guardiola's FC Barcelona, teams come close to defining the ideal style of the time. But on occasion, there is a player who alone can bring entertainment, awe, and inspiration through the magic in their feet.
Romario was one such player. Now a politician trying to bring change to the Brazilian people, he has already brought moments of insurmountable joy within the four white lines.
Garrincha is the best example of a Brazilian playing simply for the joy soccer can bring. Romario comes a convincing second, and it is where his charm lies.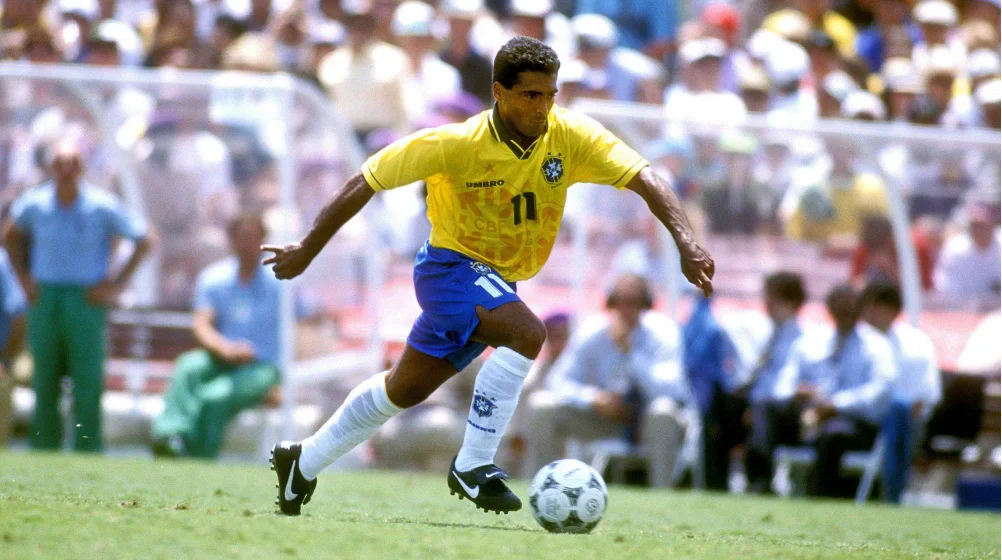 Game Changers
For a country that has produced a seemingly never-ending factory line of talent over the last seven decades, there remains a real celebration of what Brazilians define as the craque.
There are good players, and then there are craques. Game changers are capable of instant moments of magic that define the player and his superior status to his teammates.
Every successful Brazilian side has had one. In 1958 it was Didi; 1962, Garrincha; 1970, Pele, and in 1994 it was the turn of Romario.
In this corner of the world, there is a theory that the team's star player is a more significant attraction than the team and can be considered even more important than the collective. Former Globo journalist Hugo Naidin explains the concept:
"In Brazil, we love the idea of a savior, an individual who can be looked up to and almost revered. We value this notion above the collective or team effort."
It goes some way to explaining why Romario belongs in a pantheon of the great Brazilian forwards. But what about his talent? How much was there, and how far did it get him?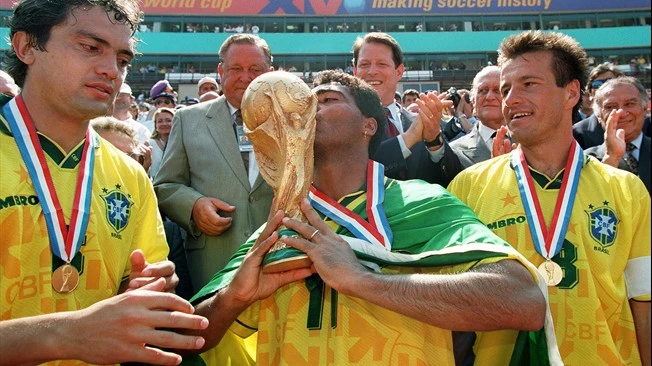 Romario Career Highlights
There are some standout highlights when taking a brief look at his career. The  1994 World Cup winner's medal, a hat-trick against Manchester United in the Champions League, and the remarkable feat of reaching the milestone of 1,000 goals, even if it does remain slightly dubious to this day.
But great players are about far more than records attained, just as soccer is about much more than simple statistics. Whether the soccer player likes it or not, he is a modern-day icon, an idol for hundreds of thousands, if not millions of people, not just children.
He is more than just about the sport, and stories about him make the forward sound very different person from the kind of driven determination that spurs  Cristiano Ronaldo when he was a young boy.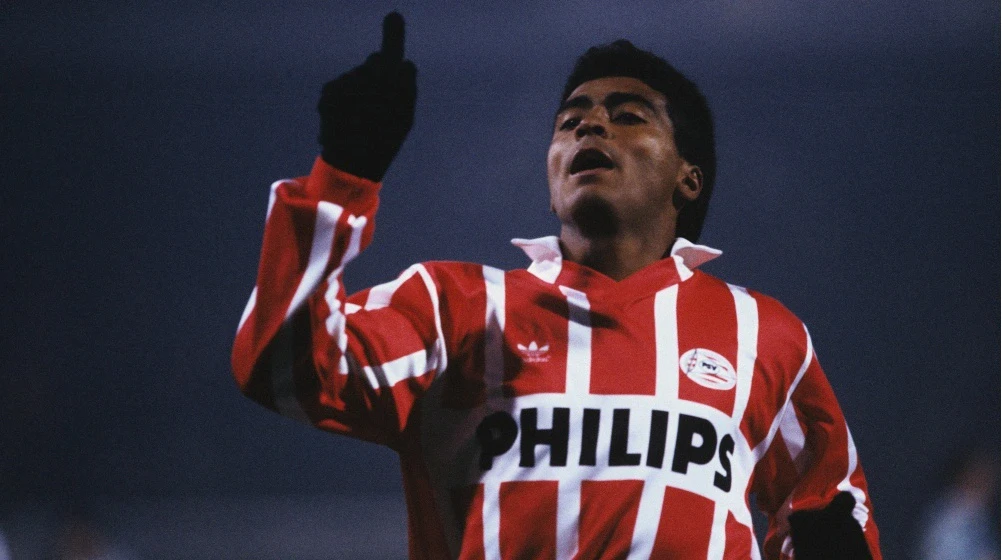 Hometown Of Romario
A carioca is someone who hails from the city of Rio de Janeiro. He is generally seen as a casual, fun-loving, easy-going kind of fella who doesn't allow the everyday nuances of life to get in the way of his agenda.
Romario, according to legend, is carioca to the core. Gilmar Ferreira is a Brazilian sports journalist for the daily newspaper Extra in Rio de Janeiro Brazil.
He has known Romario for over 20 years and admits that while his laissez-faire attitude can be infuriating to be around, there is no doubt the man behind the player can be captivating as well. When playing for Dutch outfit PSV Eindhoven, Romario went to great lengths to keep his carioca spirit alive.
"While living in Holland, Romario made significant changes to his house. In the garden, he had a futvolei court put in and covered the space in sand to look like the beaches in Rio. "The house was constantly full of Brazilians, and he kept himself apart from the rest of the squad.
If you stayed in the garden at his place, you might think you were back in Rio and not in the middle of Holland."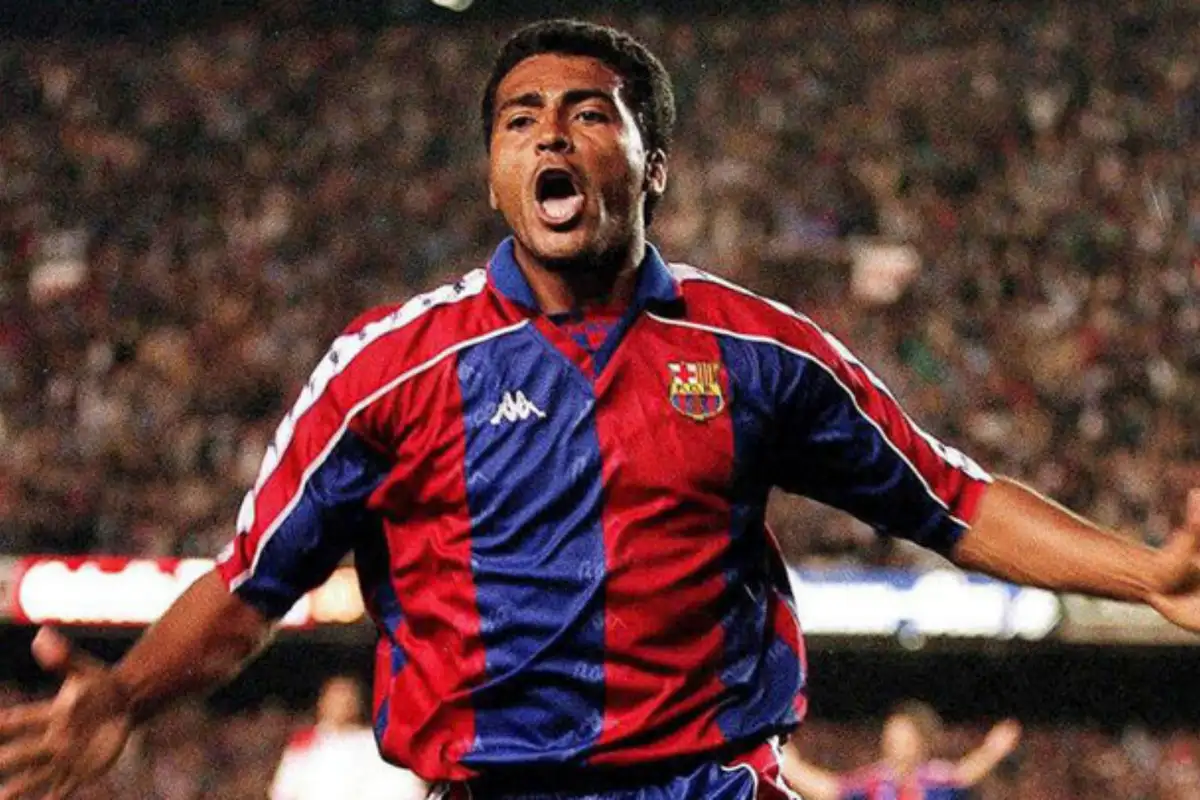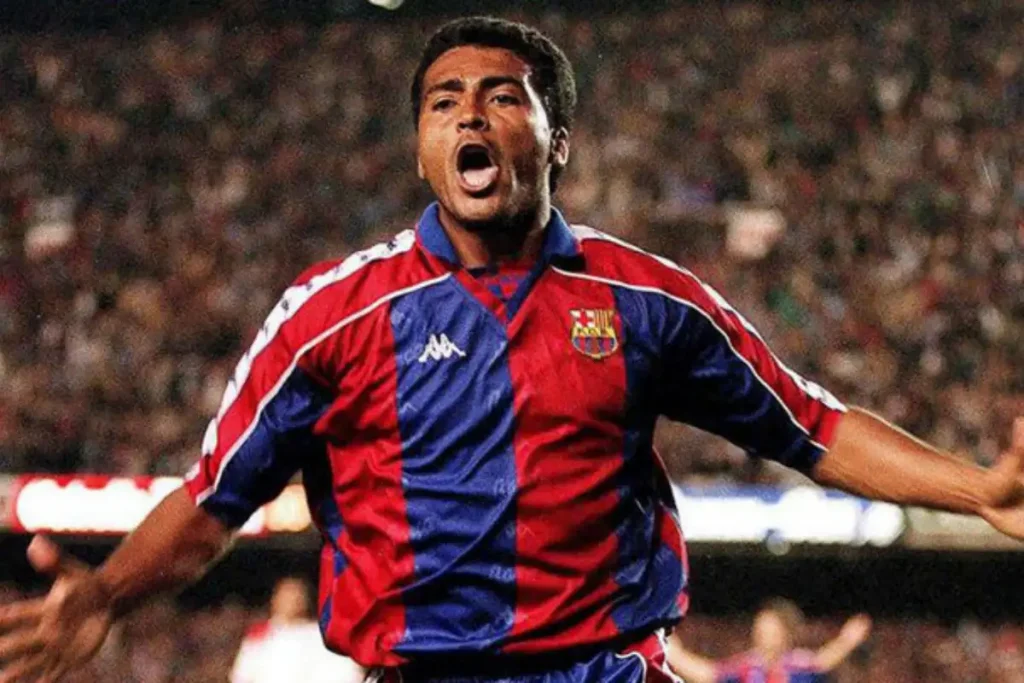 World Player Of The Year
His time in Europe was brief compared to another great Brazilian national team strikers of the last 20 years. Ronaldo lifted three FIFA World Player of the Year awards in a glittering career that saw him play for both Milan clubs and Spain's big two, FC Barcelona and Real Madrid.
The prize was lifted just once by Romario in 1994, but debate continues to rage on in Rio about which truly was the better striker. Ronaldo may have the plaudits, but can greatness be measured in goals alone? What else can be brought to the table?
Well, entertainment for one. An identity with the crowd is something that is so often used as a complaint against the modern-day soccer player, particularly in Brazil.
Romario typifies what Brazilians, or perhaps more specifically Cariocas, are all about. And perhaps that is why his particular brand of genius – easily worn without the concern of living up to the tag – is still appreciated in his homeland.
Compared to Europe's superpowers, the Campeonato Brasileiro has traditionally found it hard to hang on to its finest players with a comparatively poor domestic league.
Therefore, when the Brazilian team is reconvened, there tends to be a blend of experienced European and younger, domestically-based national squad members.
When things don't go according to plan – and in this corner of the world, success is demanded constantly, despite Brazil's recent failures at World Cups – you can guess who takes the majority of the blame.
However irrational it might sound, the players who have jumped ship for better clubs, better infrastructure, and more testing competition are instantly branded mercenaries and are turned upon by the baying crowd.
Players either making their way up the soccer ladder or still plodding away in the Campeonato Brasileiro are often given a fairer crack of the whip in the 21st-century gladiatorial arena.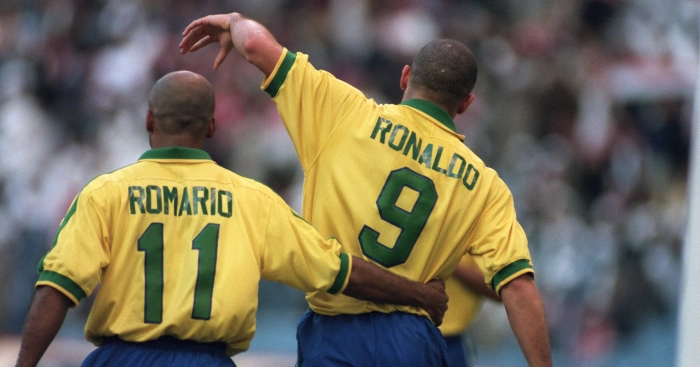 Romario And His Identity With Fans
Perhaps that goes some way to explaining Romario's popularity. He was always seen as "one of us," having spent most of his early career at Rio giants Flamengo, Fluminense, and Vasco da Gama. His identity with the Brazilian people remained strong throughout his soccer career and beyond, something you cannot say about every Brazilian legend, even the greatest of all.
Think about the epithet given to Pelé, arguably the greatest soccer player to have ever lived. He is known as O Rei, The King.
While that does not quite make him a deity, he is nevertheless seen as above the common person; he does not walk among them. Romario is known as O Baixinho, or, loosely translated, 'Shorty'. It is a nickname you might give to a little brother or a school friend and belies his legendary status within the country.
His accomplishments on the soccer field put him amongst the best; he was Brazil's finest player at the 1994 World Cup, and it went a long way to ensuring he won that World Player of the Year award.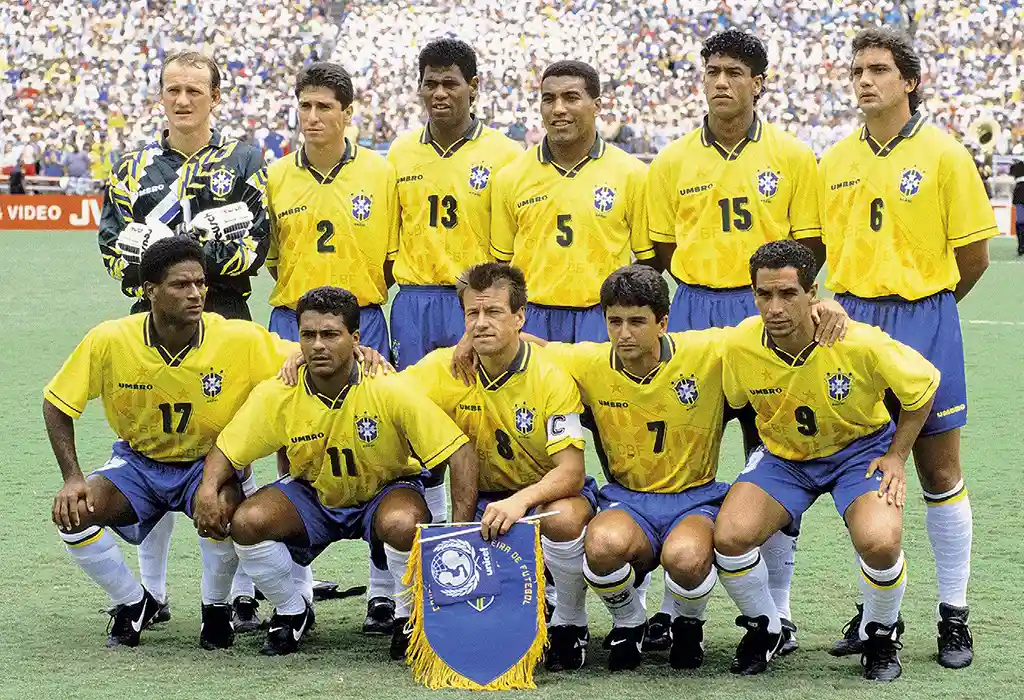 The Genius Within
But his genius lies as much in his head as his feet. That same sharpness and a positional sense that made him as elusive as the Scarlet Pimpernel inside the white lines helped personify the character of a man who does not wish to take life seriously.
Soccer blogger Eder Ramos de Oliveira said: "He was almost like a ghost on the field. It was as if he moved around without attracting the opposition's attention, which is unbelievable considering his record. Then, at the right moment, he would appear."
A former Vasco player who does not wish to be identified speaks of the couple of months Romario was put in charge of managerial duties at the club. Training sessions would occur at night as the player slept during the daytime. Rio de Janeiro comes to life at night; so does Romario.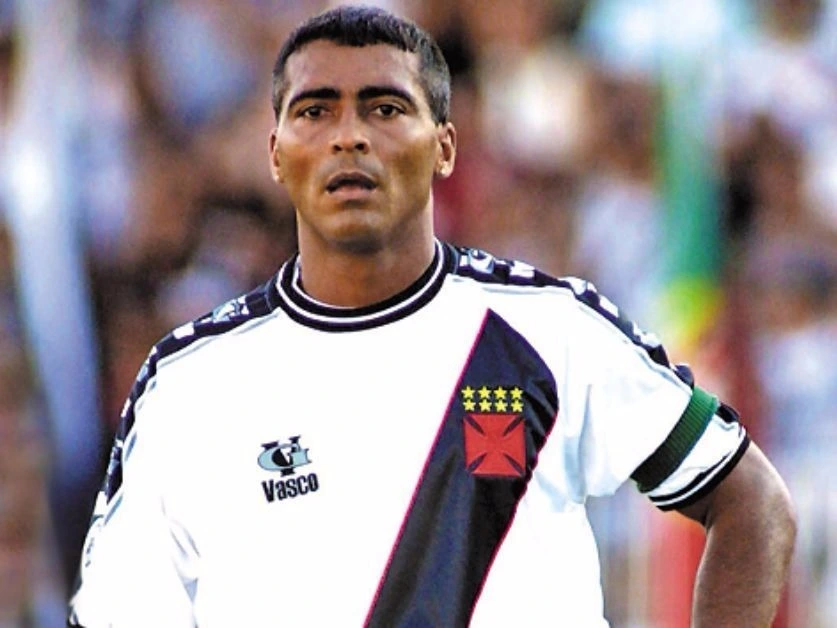 Vasco da Gama
It says a lot for his continued standing at the São Januário outfit that people still do not wish to speak out against him. Vasco is the club with which the striker is synonymous.
He won the Campeonato Brasileiro, the Copa Mercosur, and it was with Vasco that he netted his 1,000th goal. Goals in amateur soccer are damned. It was more a celebration of Romário himself rather than any statistical achievement.
In a Eurocentric era, Romario remained true to Brazilian soccer. Admittedly, that may have more to do with his lack of discipline than any desire to increase the technical level of the Brasileirao, but winning the Golden Boot at the ripe old age of 39, with 22 goals, remains a feat worth admiring.
Great players stand apart, but Romario is a different type of genius. One that can't truly be measured or grasped in statistical slavery to numbers, or even top club honors, having turned his back on Europe's elite early in his career.
His talents lie not only in his seemingly effortless ability to hit the back of the soccer net but also in his entire attitude to life and what it throws at himself and the people. As a politician, he fought successfully for cheaper World Cup tickets for low-income families, further evidence of his affiliation with the masses.
Pele might be the king, but to his people, Romario will always be Shorty.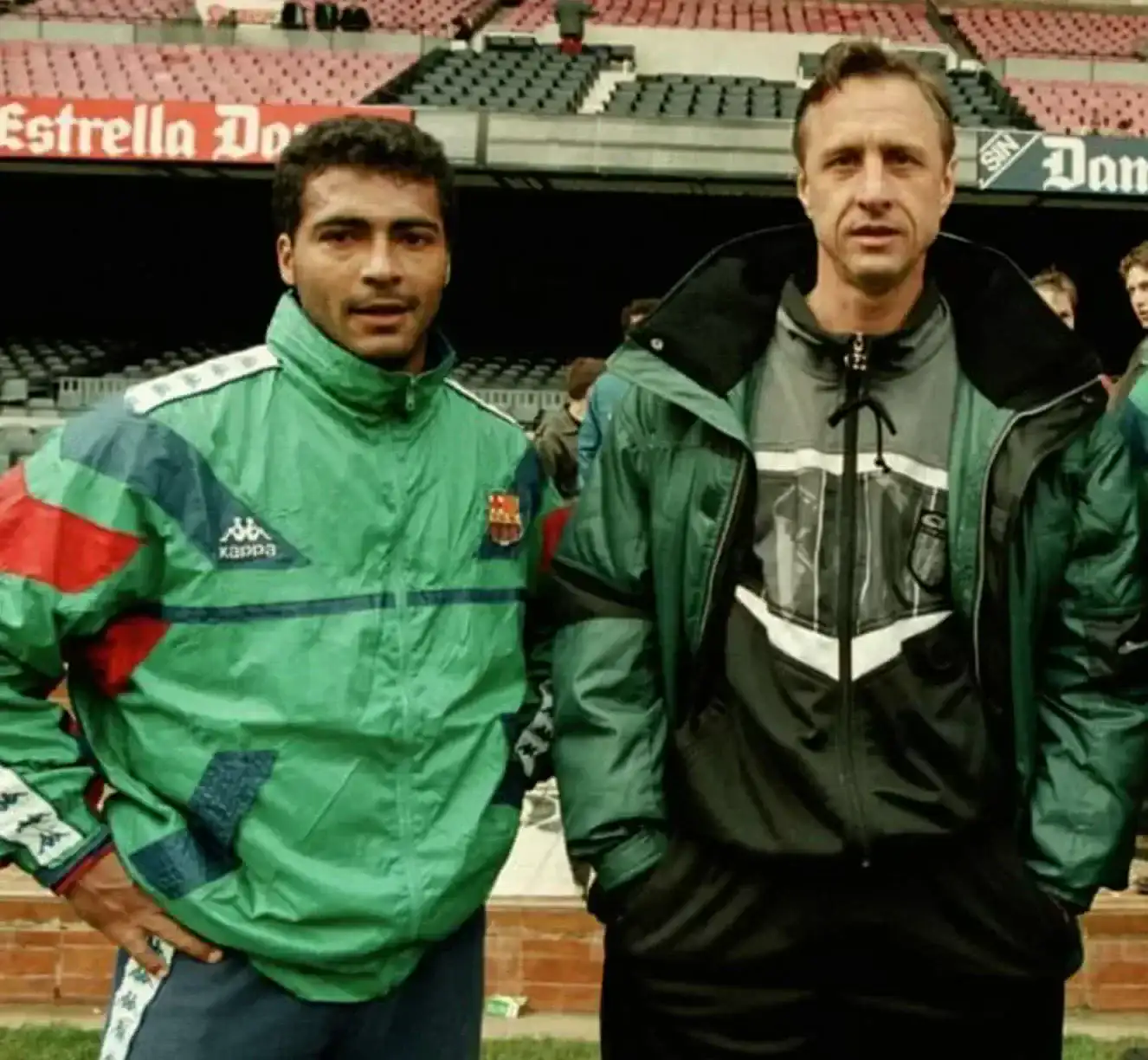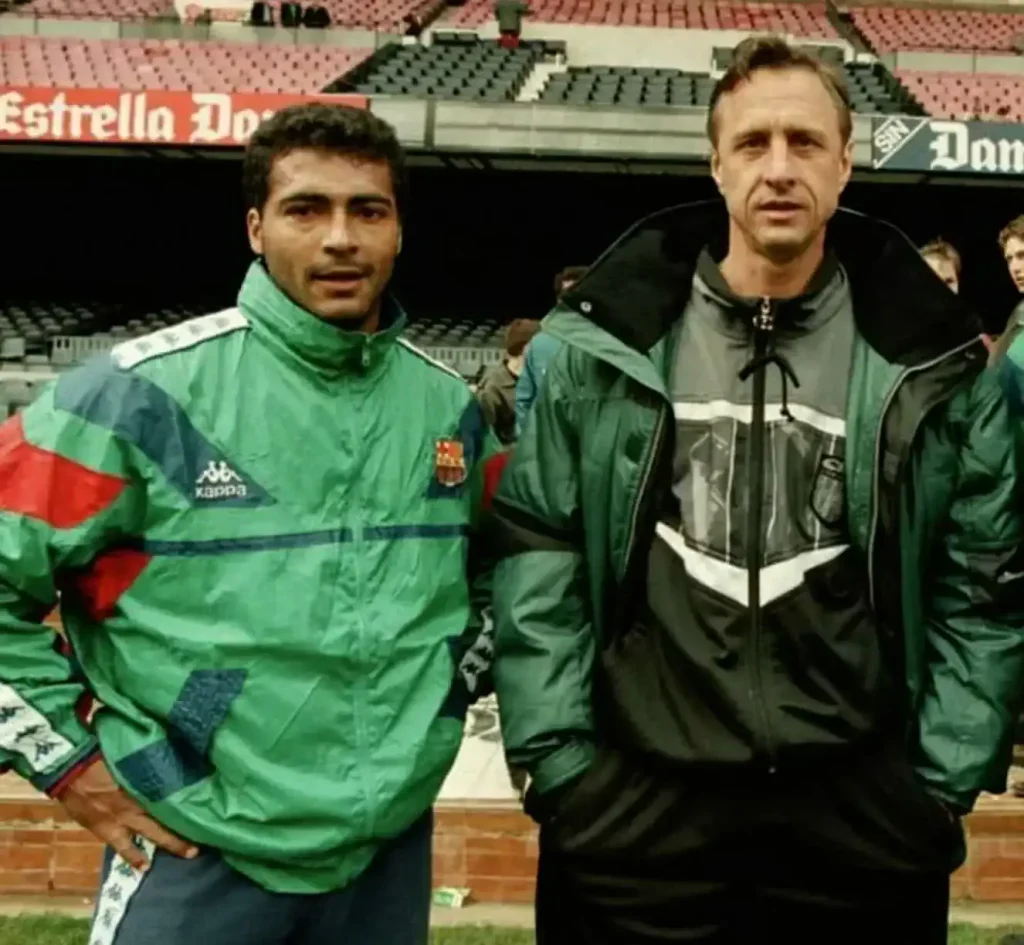 The Toe Poke
The toe-poke is one of the game's more instinctive actions, perhaps the most instinctive. Faced with a ball for the first time, a child's natural reaction is to kick it with their toe.
It is not until later, through practice and coaching, that they learn to use other parts of their feet to control the ball, pass and shoot, with a gifted few acquiring the ability to do as they please.
Often frowned upon, the humble toe-poke rarely attracts the admiration of the purists, who prefer instead to laud the beauty of a diving header, a curling shot struck with the outside of the boot, or a sweetly struck volley. Y
oungsters are no different, slavishly attempting to emulate the technique of heroes and role models such as Lionel Messi and Zinedine Zidane in school playgrounds and pitches worldwide.
In the eyes of the game's budding stylists, goals should be scored with a nonchalant Thierry Henry-style side-foot, a Madjer backheel, or even a long-range free-kick of the kind that Juninho Pernambucano once specialized in, while the team-mate who resorts to using their toe to push the ball over the line deserves nothing but scorn and mockery.
Romario was famous for scoring the toe poke, and other footballers use his name when explaining their actions. Romario scored with a toe-poke to see off Sweden in the semi-final at USA 1994. However, it was far from the only time O Baixinho resorted to the tip of his boot to prod the ball home.
When Johan Cruyff was asked to name the greatest player he ever coached, the storied Dutchman replied Romario. "His technique was outstanding, and he scored goals from every possible position, most of them with his toe".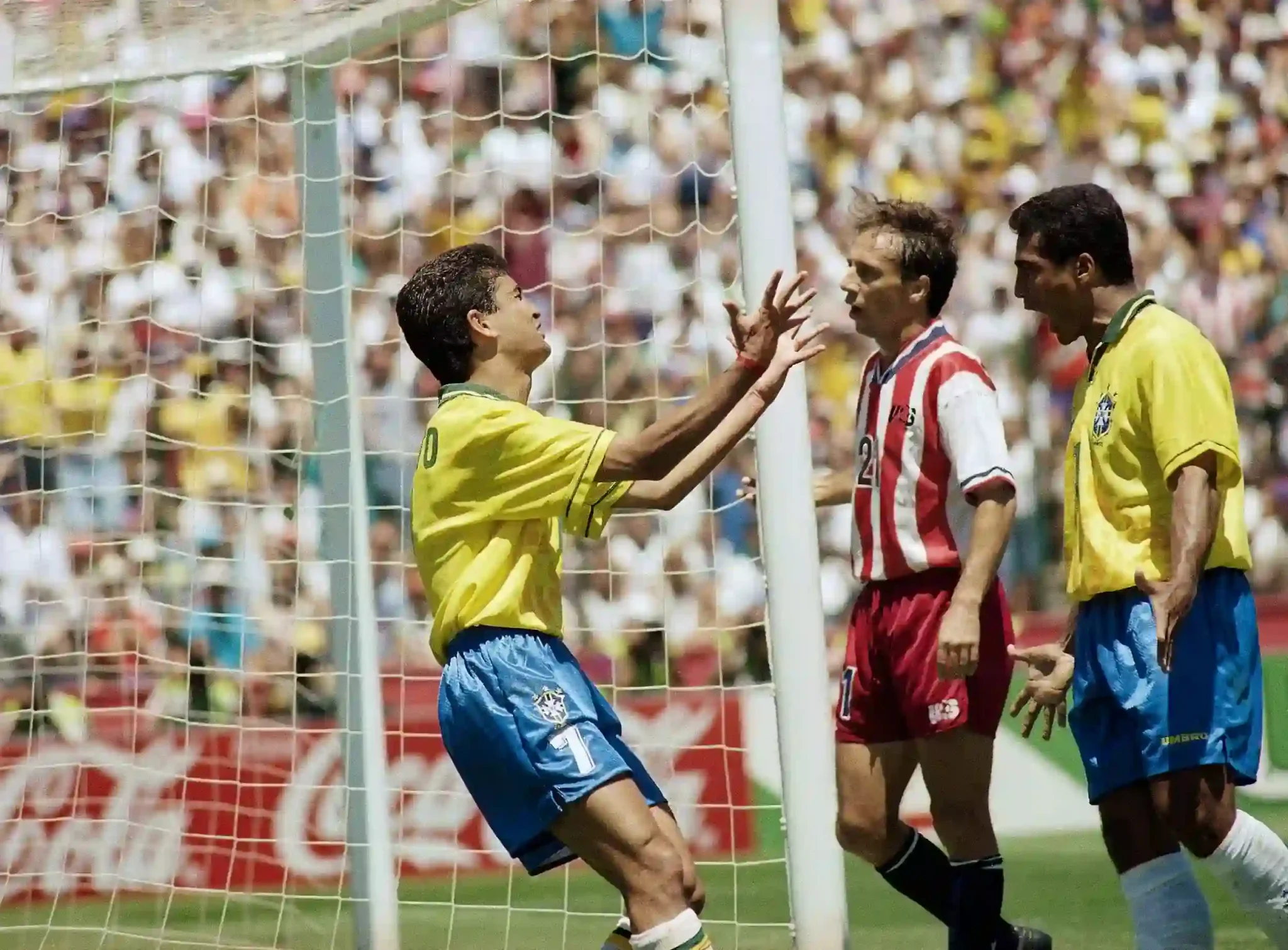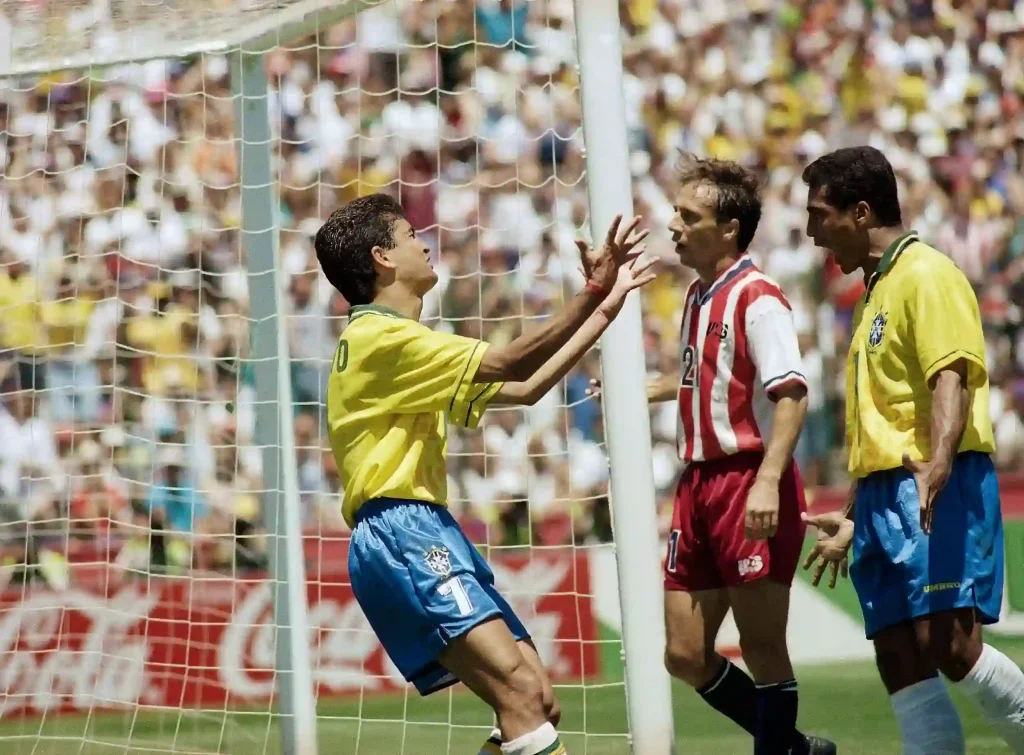 Romario Scores 1000 Goals
The date 20 May 2007 will go down in football history after one of the game's greatest ever exponents realized one of its greatest goalscoring achievements.
In a 3-1 win over Sport in the Brazilian Championship, Romario netted the 1,000th goal of a career that has spanned 22 years, stretched across five continents, and returned a stunning collection of titles.
Following four failed attempts at the Maracana stadium, the spiritual home of Brazilian football, and the scene of so many of Romario's grandest performances, O Baixinho elected to switch his pursuit of the landmark goal to the Sao Januario, Vasco's home stadium, for the visit of Sport.
A vibrant crowd populated the Rio de Janeiro venue in anticipation of the 41-year-old emulating the great Pele and reaching quadruple figures.
When the ageless predator's chance arrived in the 48th minute, he did not disappoint, dinking home a penalty, which sent goalkeeper Margao the wrong way with typical nonchalance.
Romario de Souza Farias followed the ball into the net, seizing it for his son Romarinho. Still, he immediately became engulfed in a colossal melee as members of the media from all corners of the globe engaged in the unenviable struggle to get within hearing distance of the man of the moment.
With his family and friends rushing onto the pitch to greet him, cameramen snapping incessantly, and innumerable reporters jostling for position, the iconic Carioca spoke up.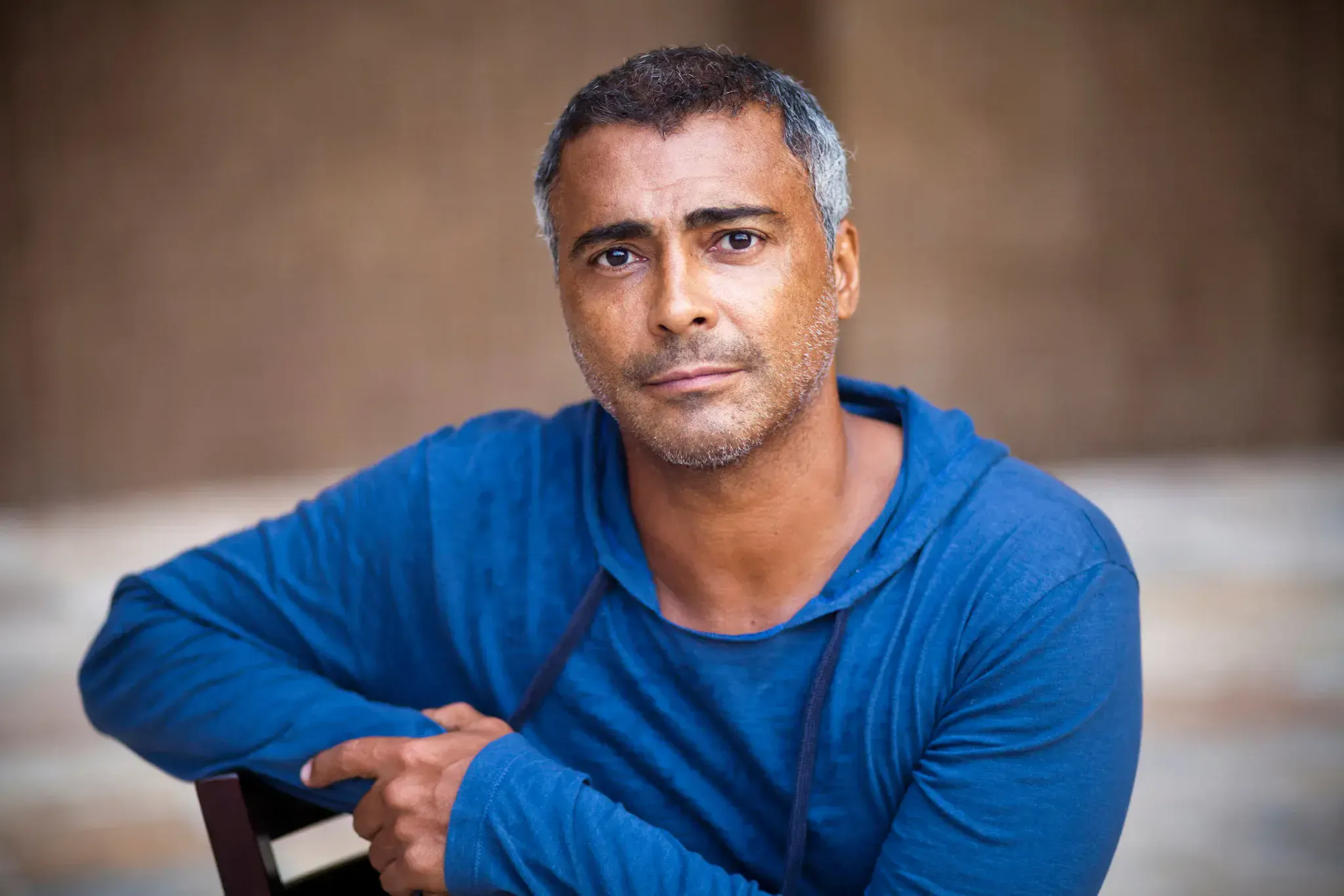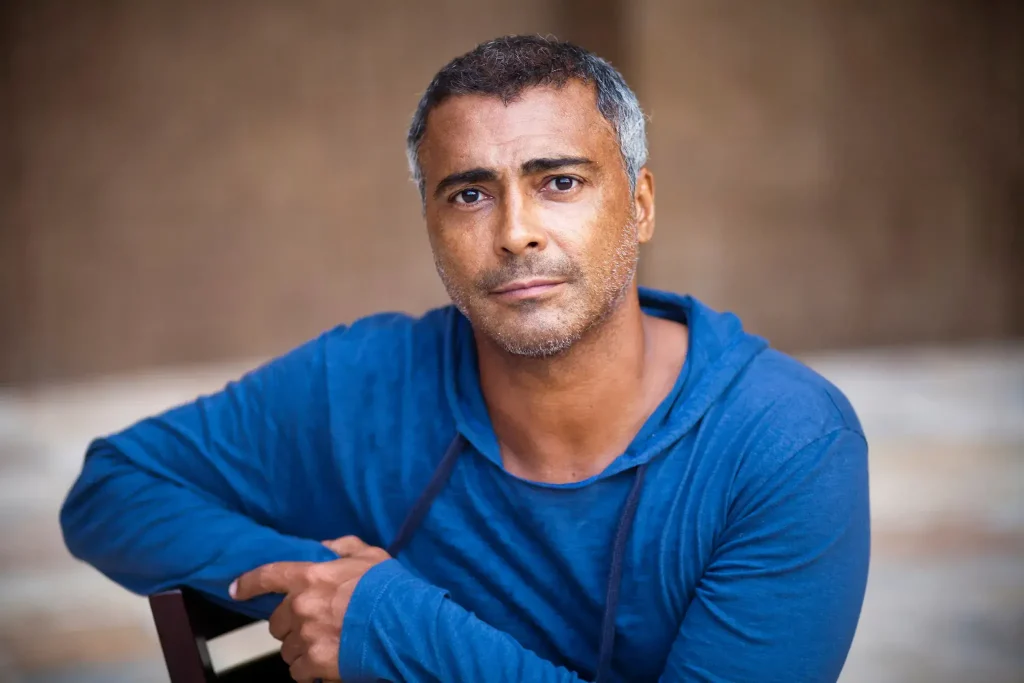 Romario Stats, Facts And Figures
Full Name: Romário de Souza Farias
Birthdate: 29/01/1966
Birthplace: Rio de Janeiro, Brazil
Playing Career:
Vasco da Gama 1985–1988
PSV Eindhoven 1988–1993
FC Barcelona 1993–1995
Flamengo 1995–1996
Valencia 1996–1997
Flamengo 1998–1999
Vasco da Gama 2000–2002
Fluminense 2002–2004
Vasco da Gama 2005–2006
Miami FC 2006
Vasco da Gama 2007
America Football Club 2009
National Team Career:
Brazil 1987–2005 (70 appearances, 55 goals)
Managerial Career:
Playing Honors:
Vasco da Gama
1987 and 1988: Campeonato Carioca
2000: Campeonato Brasileiro Série A
2000: Copa Mercosur
PSV Eindhoven
1988–89, 1990–91, and 1991–92: Eredivisie Champions
1988–89 and 1989–90: KNVB Cup
1992 Dutch Super Cup
FC Barcelona
1993–94 La Liga Champions
Flamengo
1996 and 1999: Campeonato Carioca
Al-Sadd
2003: Qatar Crown Prince Cup
América-RJ
2009: Campeonato Carioca Second Division Champions
1994 FIFA World Cup Winners
1989 and 1997: Copa América Champions
1997: FIFA Confederations Cup Winners
Individual Honors:
1988: Summer Olympics top scorer
1988–89, 1989–90, and 1990–91: Dutch League's Top Scorer
1989: Dutch Professional Footballer of the Year:
1993–94: Pichichi Trophy
1994: FIFA World Cup Golden Ball
1994: FIFA World Cup All-Star Team
1994: Onze d'Or
1994: FIFA World Player of the Year
2000, 2001, and 2005: Brazilian League's Top Scorer
2000: South American Footballer of the Year
2002: FIFA World Cup Dream Team
Some Interesting Facts About Romario
During Brazil's 1994 FIFA World Cup triumph, Romario received the Golden Ball as the tournament's best player.
His career also included brief stints in Qatar, the United States and Australia.
Among Brazilian team top scorers, Romario ranks fourth behind Pelé, Neymar, and Ronaldo with 55 goals in 70 appearances.
In 2010, the retired footballer began his political career.
During his childhood, the Brazilian played for Olaria Football Club, in the suburbs of Rio de Janeiro.
The 1988 Olympics in Seoul saw him win a silver medal.
The Brazilian national team soccer player is also the last player to win both the Golden Ball and the World Cup in the same tournament.
As a footvolley enthusiast, Romario has played in various tournaments with friends. At the 2005 FIFA Beach Soccer World Cup, he represented Brazil (Romário won the bronze medal).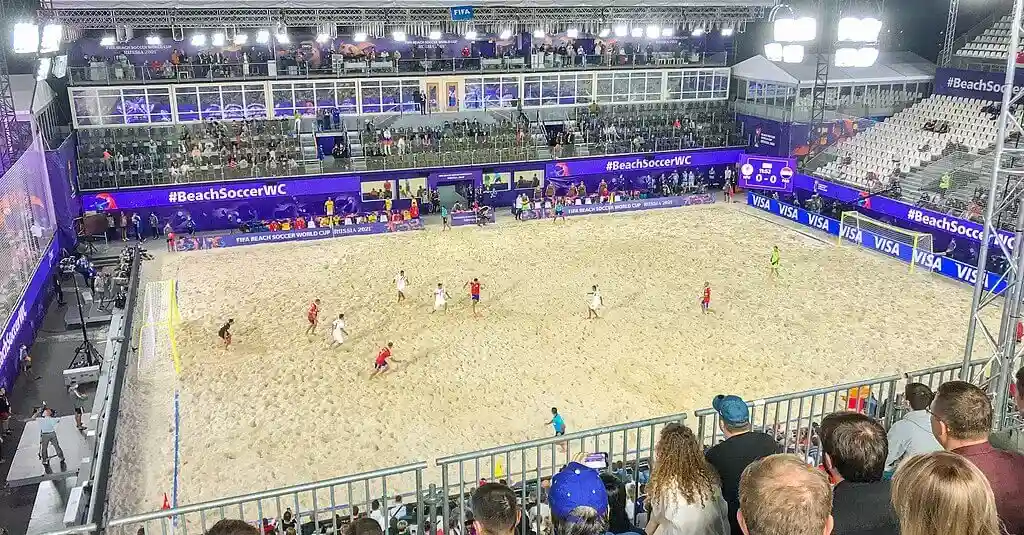 The sportswear company Nike has used Romario in commercials.
In the Campeonato Brasileiro Serie A, his son Romarinho plays for Vasco da Gama.
Despite his small stature, Romário was a strong and agile player with excellent balance on the ball.
The way he played was seen as part of a new generation of strikers operating outside the penalty area in the 1990s.
Romário played his last game with the Brazilian national team in Sao Paulo on 27 April 2005. In Brazil's 3–0 win over Guatemala, he wore the captain's armband and scored the second goal.
On 25 November 2009, Romário retired after playing his final game.
Recent estimates suggest that Romario's net worth is around US $25 million
In October 2022, Romario was elected to the Brazilian Senate during the political elections.