Ole Gunnar Solskjaer, who famously played for Manchester United and Norway, is now learning to deal with failure since his sacking as the Manchester United manager in November 2021. It's time for the 'Baby Faced Assassin' to move on to new opportunities.
With 261 goals in a 453-game career, Ole Gunnar Solskjaer is one of the most prolific forwards in soccer's modern era. The son of a professional wrestler, he began his career with Clausenengen before moving to the Norwegian Premier League side Molde.
His strike rate of 0.74 goals per game earned him a move to Manchester United in 1996. The transfer fee was £1.5m This was considered one of the shrewdest acquisitions of Sir Alex Ferguson's illustrious reign. The former striker played for the Norway national team on 64 occasions, scoring 23 times.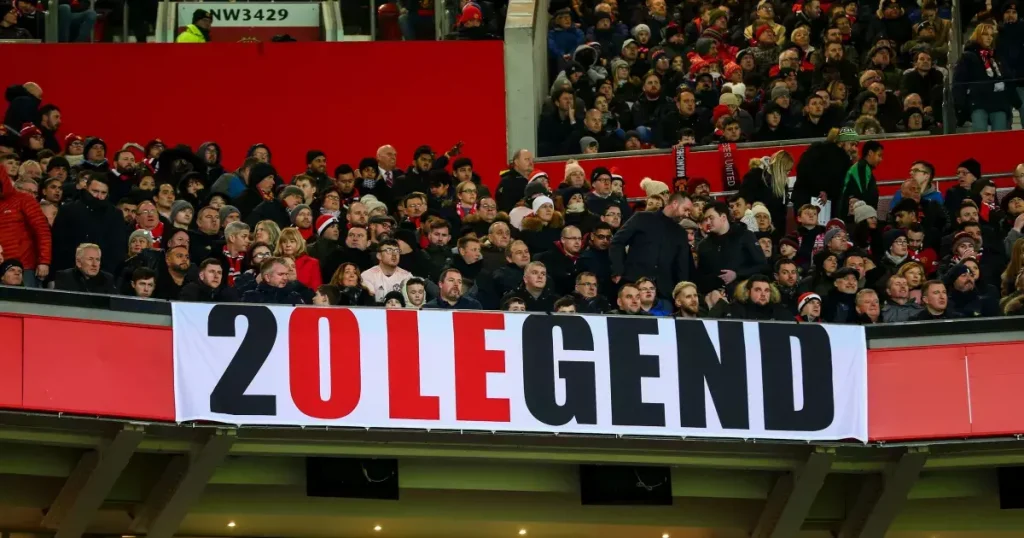 That Ole Gunnar Solskjaer Moment
Old Trafford visitors today will see a banner bearing the phrase '20 LEGEND.' The '20' represents Solskjaer's shirt number at Manchester United, and the legendary status bestowed on him is a result of his involvement in the 1999 UEFA Champions League final.
With United trailing 1-0 to Bayern Munich's Mario Basler's sixth-minute free-kick, Ole Gunnar Solskjaer came off the bench and into the match in the 81st minute.
Ten minutes later, Manchester United was level through Teddy Sheringham's goal. In the 92nd minute, the Norwegian scored an injury-time winner to cement his place in Manchester United folklore forever.
"I never get tired of answering questions about that match," Ole Gunnar Solskjaer smiled when speaking exclusively to The History Of Soccer. "I was a substitute and, to be honest, I was a little bit frustrated. I was itching to get on, and things weren't going well. However, I knew I could do something, and I had an inkling that something big would happen for me. The manager put Teddy Sheringham on quite early, but I still felt that we needed something different."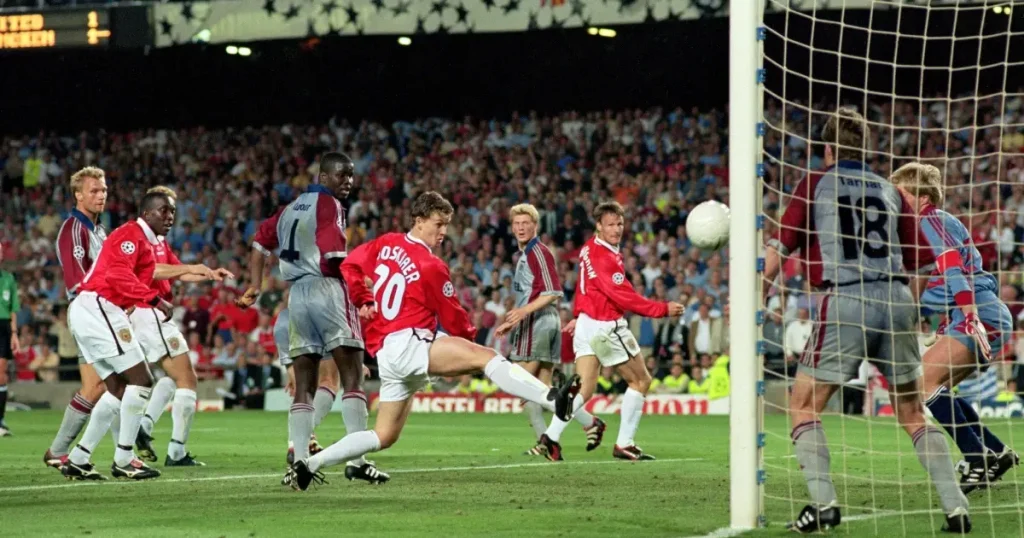 "I can't remember too much about it, but when I see the video, I know that when I ran on the pitch, I was ready. Of course, as a striker, you have to be positive and think you're going to score, but I just had a feeling".
One of the first-team coaches, Jimmy Ryan, told me before the game we would win, and I responded: "Of course we are." And, thankfully, I scored! Whatever goals I had scored for Manchester United, that goal would always be remembered as the one that won the Champions League in such an emotional way." said Ole Gunnar Solskjaer.
World Cup Brillance
Solskjaer played a cameo role during Norway's final match against Brazil in Marseille at the 1998 FIFA World Cup France. With Mario Zagallo's side in front through Bebeto, two goals in the last ten minutes through Tore Andre Flo and Kjetil Rekdal gave Norway a historic win over the world champions.
"Being a part of the only team to beat Brazil in the first group stage is something I'm very proud of," Ole Gunnar Solskjaer said. "I didn't score, and I wasn't involved in the goals, but it was still fantastic. Kjetil, my roommate, told me before the match: 'Ole, I'll score a penalty in the last minute.' And that's exactly what happened! So, maybe there is something about inklings and destinies, but I suppose we'll never know!"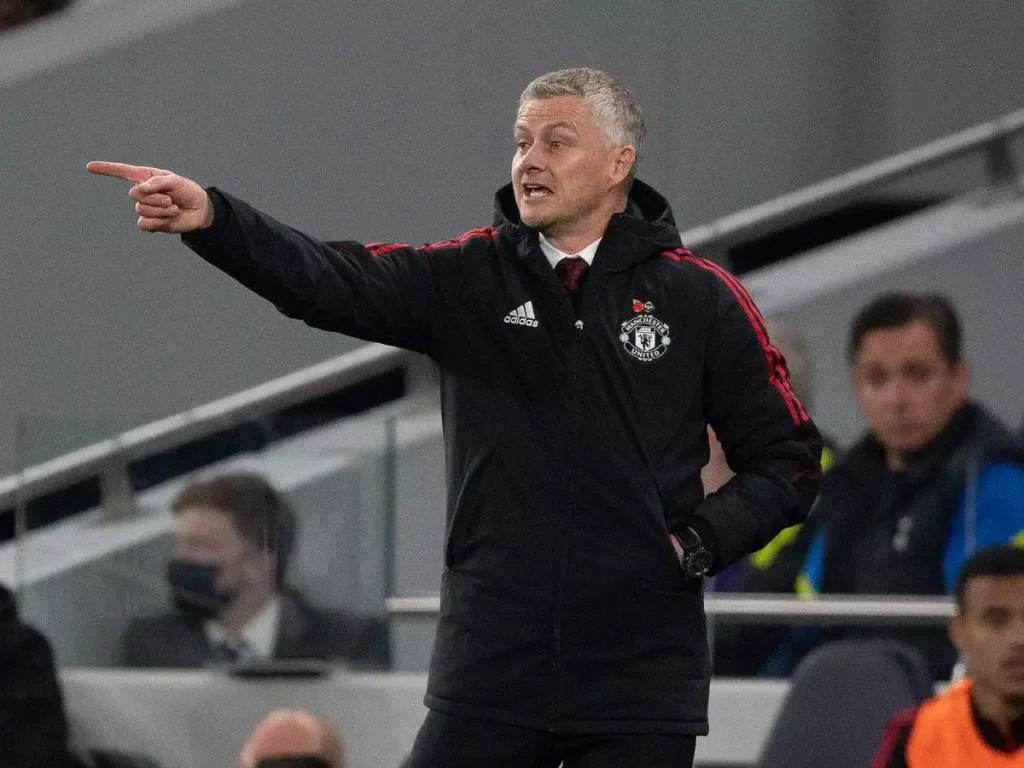 Moving In Coaching
After suffering from knee injuries, Ole Gunnar Solskjaer announced his retirement from football on 27 August 2007. He started to coach Manchester United's forwards until the end of that season and then took over the team's second string at the beginning of the 2008 season.
As a coach, you experience the same buzz as when you played. So managing teenagers whose careers need some guidance was a significant change from managing myself. Doing this first club coaching role was a big challenge for me.
The manager I had as a player and now as a young coach has been the same for 11 years. The way Sir Alex Ferguson manages the team and man-manages the players and the club was a massive inspiration to me.
If there's anyone I look to, it's him. In contrast, the conversations were always focused on me when I played. In that first year as a young coach, I understood how he perceives certain players and how he planned to develop them. It is fascinating to be around someone who knows everything there is to know about soccer and how to manage different people."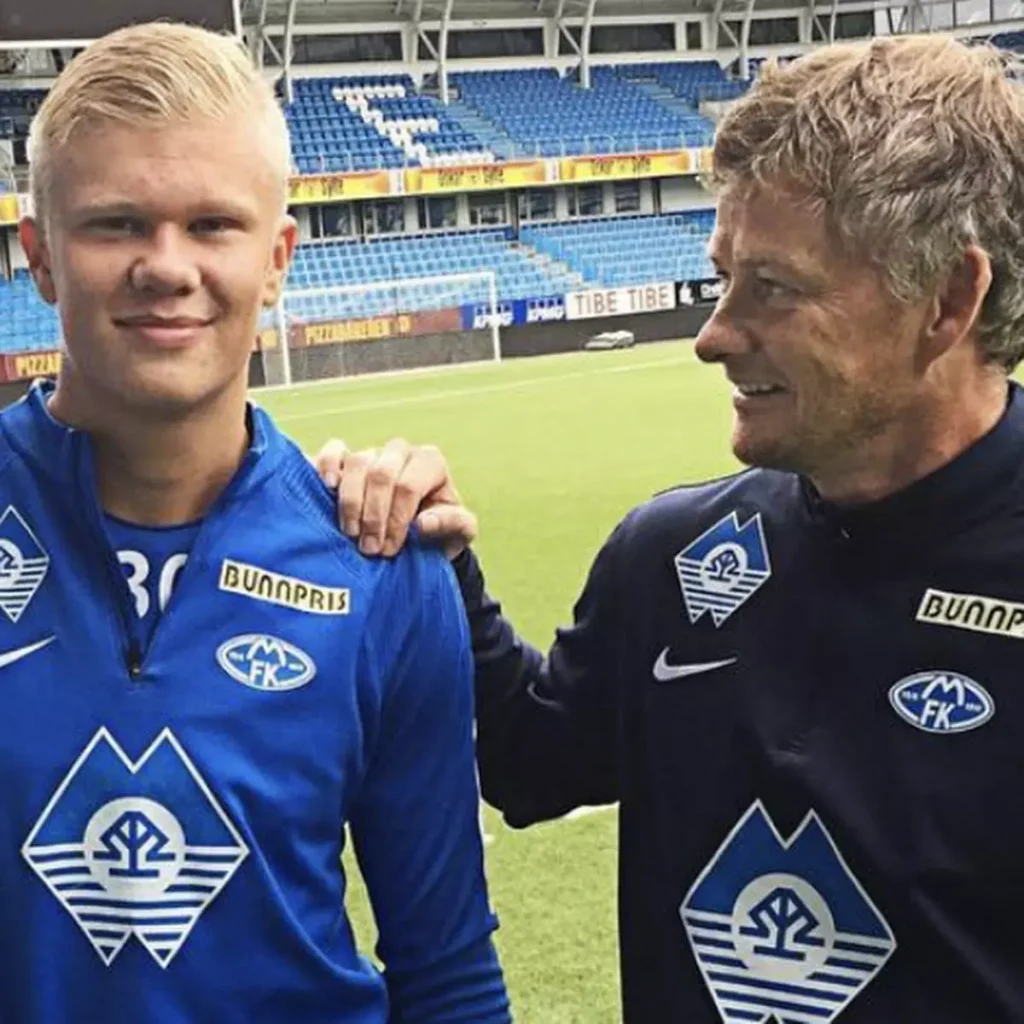 Moving Back To Norway
After three seasons as Man Utd reserve team manager, Molde, where Ole Gunnar Solskjaer played before joining Red Devils, signed him to a four-year contract to take over as the  permanent manager in November 2010.
Ole Gunnar Solskjaer was named Cardiff City manager on 2 January 2014. Cardiff City struggled for points and was relegated from the Premier League. The next season in the Championship did not start well. This led to his departure nine months later.
Nicknamed the 'baby-faced Assassin' by the Old Trafford faithful for coming on late in games and scoring goals, the Norwegian renewed his management contract with Molde for another three and a half years, becoming their new club manager for a second spell. 2018 was Molde's best year under Solskjaer. Molde finished the league in second place, five points behind winners Rosenborg.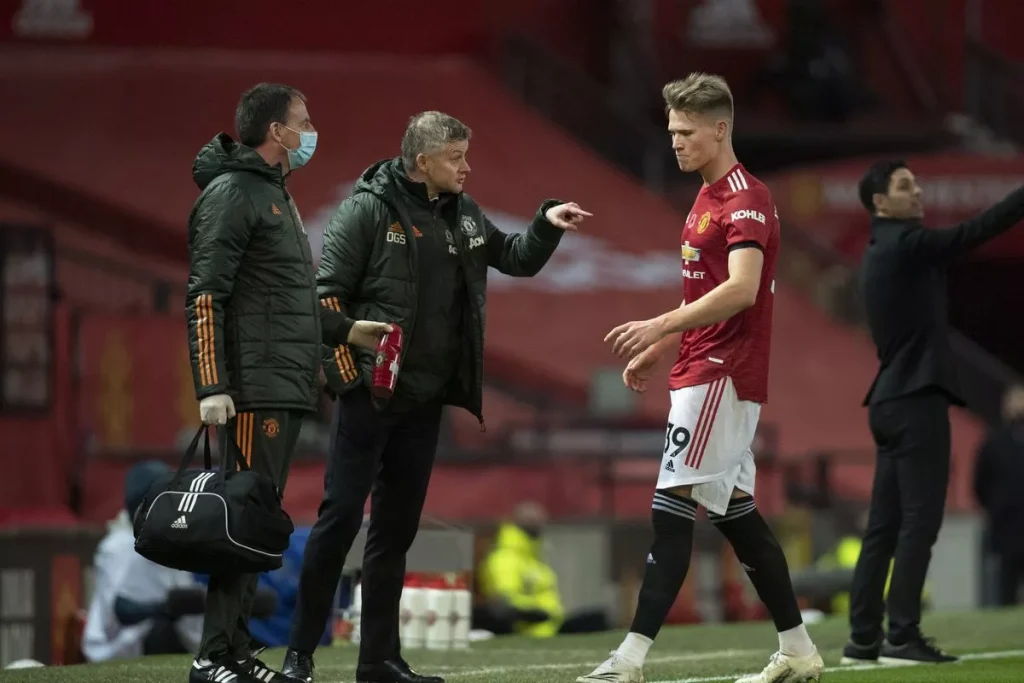 Manchester United Needs Help!
The former striker was appointed caretaker manager of Man Utd on 19 December 2018, replacing José Mourinho for the remainder of the 2018–19 season.
After a successful first month in charge, Manchester United's new caretaker manager Ole Gunnar Solskjaer won the Premier League's January Manager of the Month award. He was due back in Molde in May 2019.
Nevertheless, Ole Gunnar Solskjaer signed a three-year contract with the Old Trafford club after winning 14 of his 19 matches in charge at the end of March. In November 2021, his tenure as manager of the world's biggest club ended.
How did you feel about being sacked?
"It meant everything to me to be part of Manchester United manager in the English premier league, and I am thrilled to be a part of it. But I did not get the results we needed, and it was time for me to step aside. That's soccer, and I fully accept the board's decision. The premier league table does not lie. I've now coached five teams so I have a pretty good idea on how this industry works'
So what next for Ole Gunnar Solskjaer? Would you like to coach your national team?
"The biggest job a Norwegian can have is managing the national soccer team. I will consider that if the opportunity arises. However, I must focus on developing and improving my managerial skills and rest in the short term. I've loved the past two years, but it's time to focus on my family. I'm only 49 years of age, so there is plenty of time ahead of me.
My daughter Karna plays for the Manchester United Women's team. She made her debut for the senior side in the FA Cup and got to experience playing at Old Trafford. My wife and I are enjoying the time watching our daughters play football. Supposably, Karna and I have become the first father-daughter pair to play for a premier league club."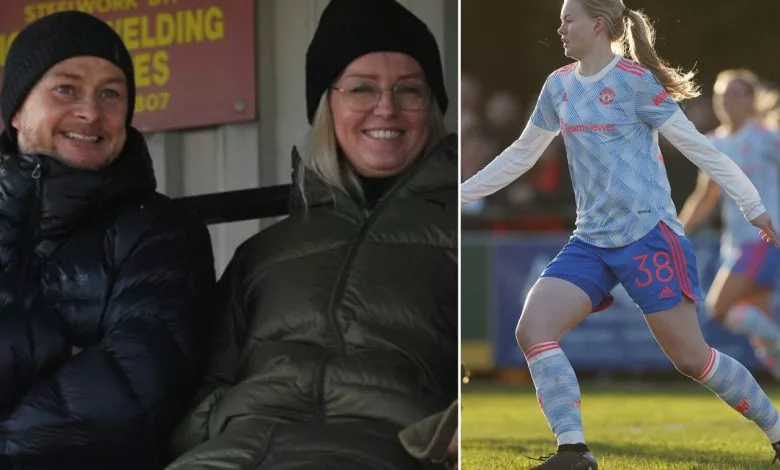 We like to thank Ole Gunnar Solskjaer for speaking to The History Of Soccer. I'm sure it will not be the last time we hear from the now grown-up 'baby face assassin'.
Ole Gunnar Solskjaer Facts And Figures
Birthdate: 26/02/1973 (current age 49)
Birthplace: Kristiansund, Norway
Position: Center-forward
Playing Career – Clubs:
Clausenengen (1990-1994)
Molde (1994-1996)
Manchester United (1996-2007)
Total Appearances: 386 matches, 237 goals
Managerial Career – Clubs:
Man Utd Reserves (2008-2011)
Molde (2011-2014)
Cardiff (2014)
Molde (2015-2018)
Manchester United (2018-2021)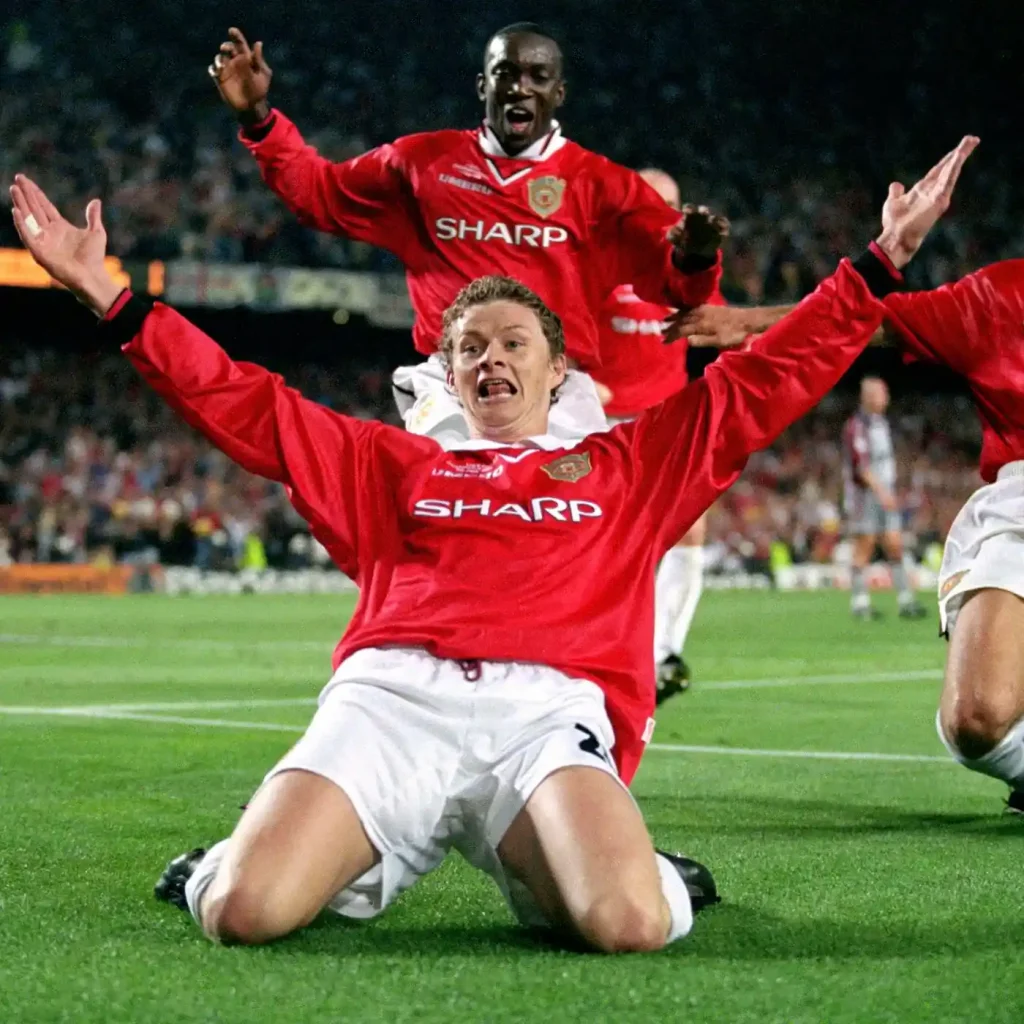 Playing Honours:
UEFA Champions League (1999)
Intercontinental Cup (1999)
English Premier League Champions (1997, 1999, 2000, 2001, 2003 and 2007)
FA Cup Winners (1999 and 2004)
Management Honors:
Manchester Reserves
Lancashire Senior Cup (2007–08)
Manchester Senior Cup (2008–09)
Premier Reserve League North (2009–10)
Premier Reserve League (2009–10)
Molde
Tippeligaen (2011)
Norwegian Football Cup (2013)
Other Honours:
Knight of the Order of St. Olav, First Class (2008)