Sir John Charles Clegg, commonly known as Charles Clegg, was a prominent figure in English football. Not only did he play in the first international match between England and Scotland in 1872, but he also served as the chairman and later president of the Football Association. [1]
In addition to his playing career, Clegg was a respected referee and accomplished administrator. [2] Born and raised in Sheffield, he spent his entire life in the city and played for various teams there, including one game for England, also played alongside his older brother William Clegg.
His Early Childhood
The fifth Football Association president was born at 53 Broom Spring Lane on 15 June 1850 and educated at a private school in the city. Indeed, he lived in a metropolis that was a hotbed of soccer and early sport.
Charles Clegg was significantly involved in these sporting activities and was an athlete from 1867 to 1874 who won around 120 prizes. He held the 600-yard record and could run 100 yards in 10 seconds.
Charlie never trained but kept fit through ordinary exercise and temperance. He was a fast and strong forward who started playing football for Wednesday FC, Broomhill FC, Perseverance FC, and Sheffield Albion FC, all of which were formed in Sheffield during that era.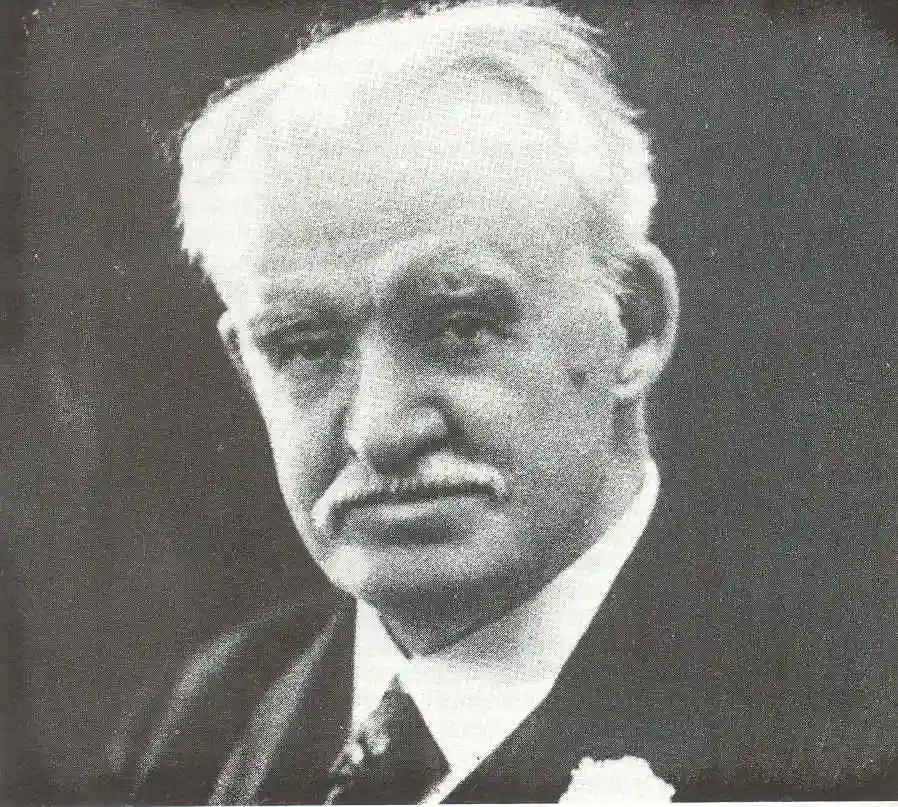 After leaving school, Charles Clegg joined his father's law firm. In 1871, Charles Clegg and his brother were part of the Sheffield Association team that competed in an inter-association match against the Football Association, based in London, at Bramall Lane.
This match ended with a 3-1 victory for Sheffield, and Charles went on to regularly play in inter-association North/South matches.
The significant factor was a half-day on Wednesday allowing for leisure time, thus racing and various sporting contests became common. Bramall Lane was established in 1854, and there were other venues nearby.
While a number of early soccer clubs were formed, such as Sheffield FC(1857), Hallam (1860), and Wednesday FC (1867) – the Sheffield Rules soon followed.
Charles Clegg Family
His busiest year came in 1872. As a law student, he married Mary Sayles at St. John's, Manchester, on 2 September. Charles Clegg was admitted to the Law Society and became a partner in the family firm two weeks later.
The couple had three children, namely Charles W. (1873), Colin (1877), and Edith Margaret (1879). Like many great English soccer players of this time, he had his hand in several pies and was an administrator, businessman, and leader of Sheffield society.
He resided at Collegiate Court, Broomhall, in 1891 with his wife, daughter, and two servants. This was an affluent area with merchants, manufacturers, ministers, the chief constable, and persons living on their means nearby.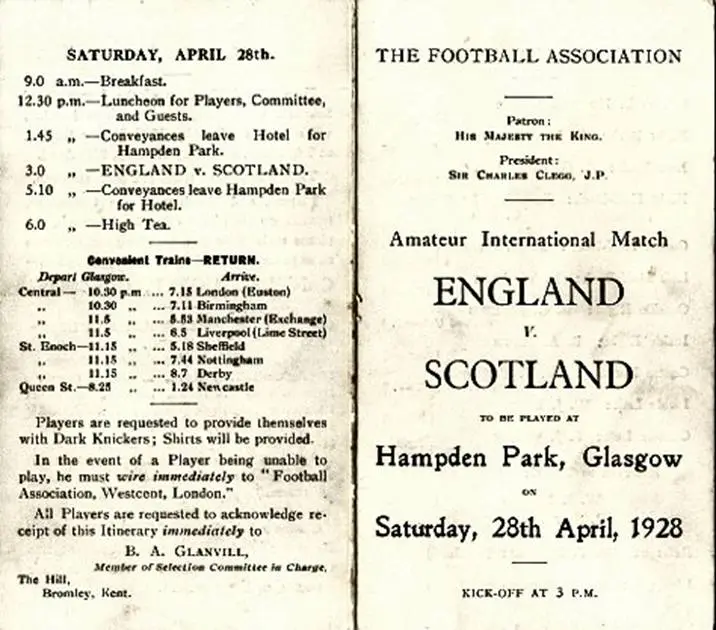 Representing England National Football Team
On November 30th, 1872, Charles Clegg participated in a friendly international match against Scotland at The West of Scotland Cricket Ground in Glasgow, playing as a forward and completing the entire game. The match ended in a nil-nil draw.
Following his playing career, Charles received one final honor. Along with his brother, he was selected as the captain of one of the two teams in the first-ever floodlit match.
The Blues, captained by his brother, defeated Charles' team, The Reds, 2-0 in front of a crowd of 20,000 fans on October 15th, 1878, at Bramall Lane. The game was considered a great success. [3]
After retiring from playing, Charles turned to refereeing and officiated in two FA Cup finals. He was the lead official in the 1882 FA Cup final, where Old Etonians defeated Blackburn Rovers, and in the 1892 final between West Bromwich and Aston Villa at the Oval, where he had to keep his composure as the crowd numbered 32,810.
Additionally, he was appointed as the referee in the 1888 international match between Scotland and Wales and the 1893 international match between England and Scotland. [4]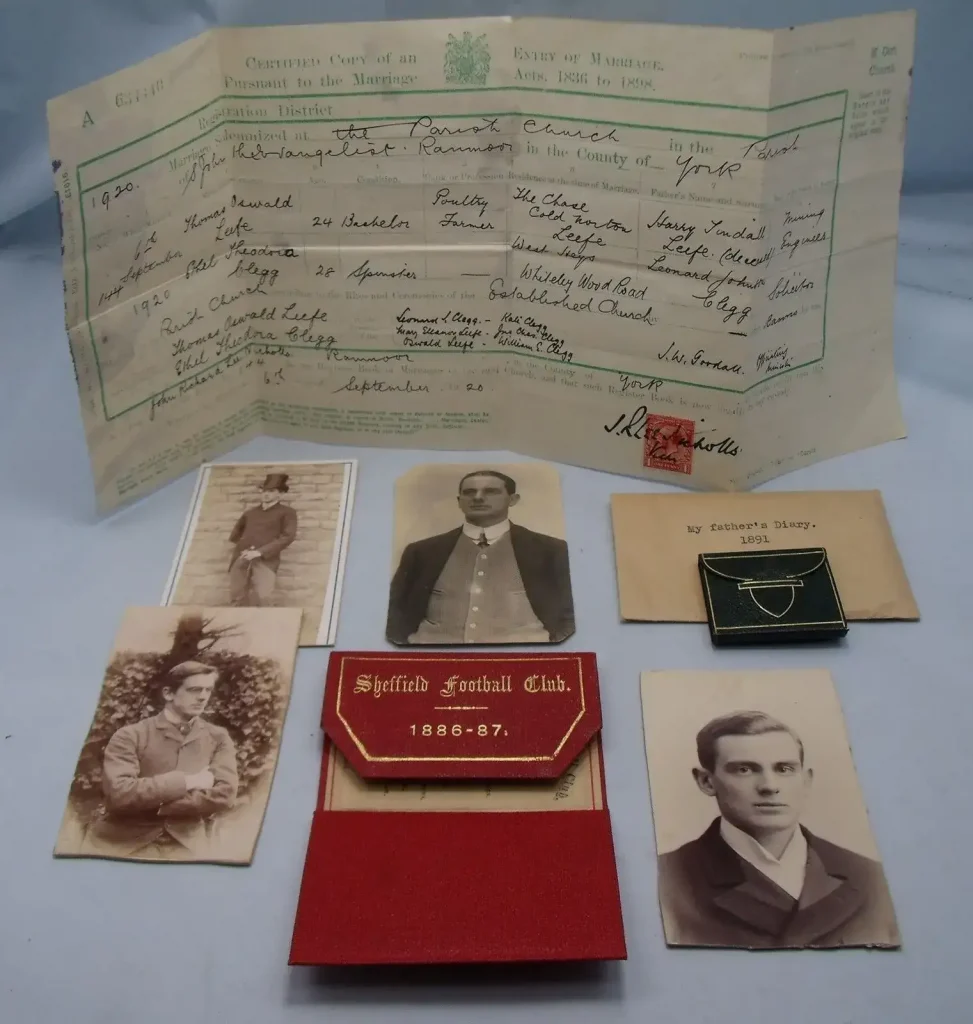 Sheffield United Founder
In the mid-1880s, he took on the role of chairman for Sheffield Wednesday and was elected chairman of the Sheffield Football Association in 1885. He played a pivotal role in merging two competing Sheffield football associations. [5]
Additionally, Sir Charles Clegg founded Sheffield United Football Club, which was based at Bramall Lane in 1889, and served as its first president and chairman. [6]
Elected To The Football Association
John Charles Clegg's progress continued. He was a president of both the Sheffield clubs, sat on the League appeals committee, and was vice-president of the Football Association in 1904.
Indeed, he was a formidable administrator of high principles, stating, " Nobody gets lost on a straight road." He was also a chairman of the local employment committee, a Justice of the Peace, a supporter of the Band of Hope Union, and a president of the British Temperance League.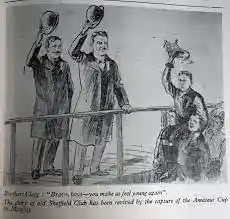 Meanwhile, he was an affiliated representative for Sheffield at the F.A. in 1885-87. Charles Clegg was elected to the F.A. committee in 1886, then became the first permanent chairman in 1890 – a position he held until his death.
Charles Clegg was an opponent of professionalism in football. By introducing elements who would exploit football for their own financial gain, he feared the game would be destroyed and corrupted.
On the death of Lord Arthur Kinnaird, he was appointed president of the F.A. and was a representative at the first Wembley final in 1923. John Charles Clegg then worked with Frederick Wall and guided the F.A. between the World Wars, including several tours abroad.
The Family Business
His father died on his 45th birthday. This made him a senior partner in the family business. The family's business success was quite apparent, and he had moved to a grand property, "Clifton House," 32 Cavendish Road, high on the hill above Ecclesall Road, by 1901.
This was a two-story yellow brick building in a tree-lined avenue at the corner of Chelsea Road and had large bay windows, extensive gables, a copious leafy garden, a substantial coach-house to the rear, and a dry-stone wall around the perimeter.
His son Charles was a solicitor, and another son Colin was a civil engineer in Battersea.
Final Words On Charles Clegg
For nearly seventy years, John Charles Clegg was involved in English soccer and watched it develop from its small origins to some memorable FA Cup finals at Wembley. He received a knighthood in 1927. This was for services to the Board of Trade and Ministry of Labour rather than any sporting contribution. [7]
Before his death on 26 June 1937, Charles Clegg lost his sons and wife. Tributes came pouring in from around the world.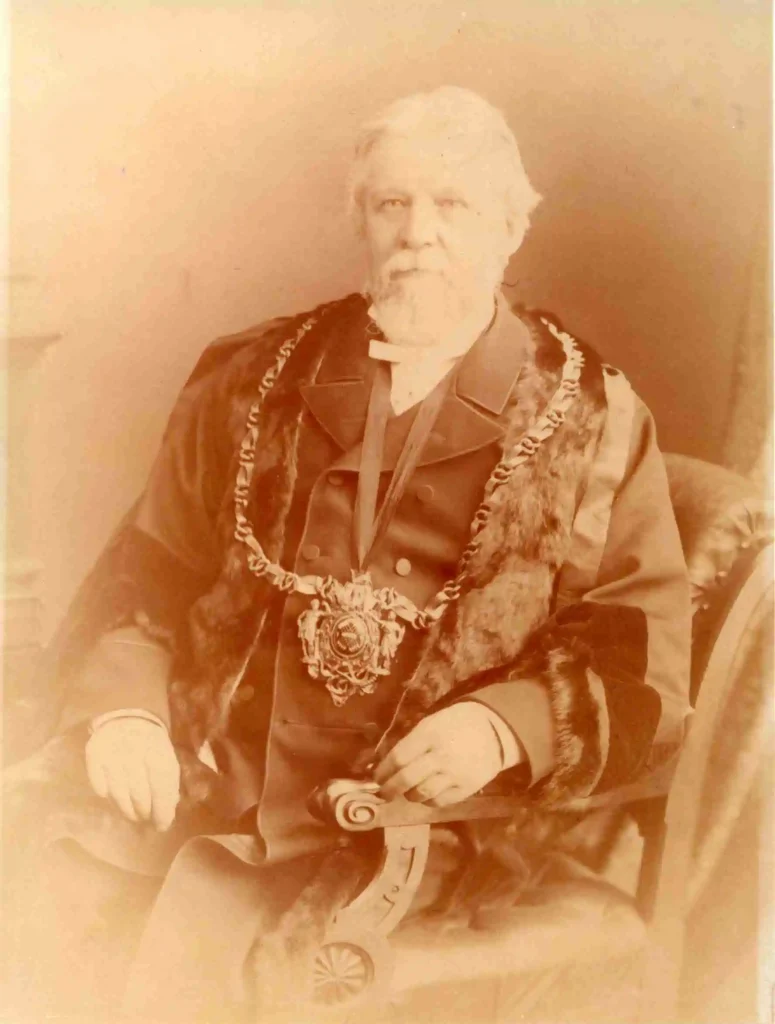 Wiliam Johnson Clegg 
The Clegg brothers, Charles and William, both played for Sheffield Wednesday. They made history as the first brothers to be selected for the England national team, though they never shared the soccer field together.
William, known for his strong kicks and skilled play as a half-back, was forced to retire early due to an injury. Charles Alcock described William Clegg as a "safe kicker and a good half-back" in the 1875 Football Annual. [1]
Nevertheless, he remained involved in the sport as an administrator and held prominent positions such as president of Sheffield Wednesday and vice president of the Sheffield and Hallamshire Football Association. [8]
William embarked on a more lucrative path and was an attorney's clerk at Paradise Square. Clegg became a solicitor and was well known after representing the infamous criminal Charles Peace. He married Mary Sykes at Sheffield Church on 3 November 1847 and had seven children.
References:
[1], [4], [5], [6], and [8]: https://en.m.wikipedia.org/wiki/Charles_Clegg_(footballer)
[2] and [7]: http://www.englandfootballonline.com/TeamPlyrsBios/PlayersC/BioCleggJC.html
[3]: https://www.vintagefootballers.com/product/clegg-charles-image-1-sheff-wed-1905/
Images:
https://www.chrishobbs.com/charlesclegg.htm
https://www.chrishobbs.com/cleggssheffield.htm