Forwards are judged on goals. As such, making gambles is part of the role. Knowing when to time your runs as a centre forward is in many ways like knowing when to hit or stick in top online blackjack games; for which you can check out this meticulously crafted guide.
But, while many strikers find good league form, the added stress of knockout football can turn even the most composed of finishers into a choking mess. With many of the Premier leagues greatest flopping in the F.A Cup enjoy a list of 5 strikers who delivered where most couldn't.
5. Jermain Defoe
Jermain Defore, the perennial savour of relegation-battling sides, Defoe would prove to be a menace to English teams for over a decade. He boasts an impressive record of 22 goals in 39, scoring for a variety of teams including West Ham, Tottenham, Portsmouth, Sunderland and Bournemouth.
Defoe was a clinical, dangerous forward, quick and agile but intelligent off the ball with a great finish to boot. His best strike would come against West Brom in 2005, a quick free quick played short for the diminutive striker to score a fearsome shot, blasted into the net from just inside of the box. First time finish as well. It was a shot that epitomised Defoe's explosive and passionate playstyle.
4. Wayne Rooney
Wazza, we all know him and a player of his talent and goalscoring record is inevitably on this list.  His 23 in 49 ranks him 4th on this list, as his Man United days brought him 1 FA Cup triumph as late as 2016! 
His best FA Cup goal was special, however, and were this list by best goals, he'd be top. Controlling a simple pass, Rooney would turn, get the ball out from his feet, before lofting a delicate chip from more than 20 metres out, lobbing David James and carrying Man United through to the 5th round.
3. Frank Lampard
A Chelsea legend forged at West Ham, Lampard sits in third, scoring 27 from midfield in 68 games. Perhaps his most memorable FA Cup strike came against his future employers, Everton, who really seem to relish losing in FA Cup Finals. On the 72nd mark, Lampard beat Phil Neville with a cheeky Cruyff-esc touch, before rifling home a rasping strike from 20 metres out, giving Chelsea the lead, and FA Cup victory.
2. Alan Shearer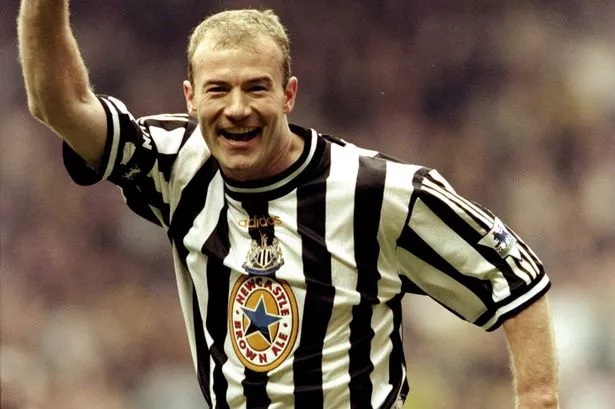 A long-time hero of the toon army, Shearer ranks 2nd on the list of all-time FA Cup goalscorers, with 27 goals, finishing ahead of Frank Lampard by virtue of having played 18 games less. The top Premier League goal scorer, may not have scored goals of as much importance as Lampard's winner, but he did help instil hope for silverware in Geordies across the land as he scored in 54% of his matches.
OnOnef his greatest cup goals came in the 1999 Semi-Final vs Tottenham. The ball was laid off to him from out wide, and from the left side of the edge of the box, struck the ball first time, without hesitation. It struck off the outside of his boot as he followed through, the ball swerving into the far corner. Unsaveable.
1. Ian Rush
Ian Rush sits firmly at the top when it comes to FA Cup Goals, the Welshman made a name for himself at Liverpool, spending 11 years of his career. Famed for his FA Cup goal-scoring, Rush bagged 42 goals in 67 games throughout his career, outscoring second-placed Frank Lampard by 15!
More than a simple stat-padder, Rush scored a number of important goals, including netting a brace in two separate FA Cup finals against Everton in 1986 and 1989.
In 86 he'd score the all-important equaliser to peg Merseyside rivals back after a Gary Lineker opener, before putting the game beyond doubt in the 83rd minute to make it 3-1.
In 1989, Everton were back with a vengeance, this time scoring in the 90th minute to equalise and send the final to extra time. Rush, who'd only come on in the 73rd minute would score in the 94th minute with a half-volley on the turn, swivelling and firing the ball into the top corner. 
Everton would score again in the 102nd minute, but just 2 minutes later Rush was there again, meeting John Barnes' cross to slide a deft header past the keeper. Undoubtedly, Rush is and will always go down as one of the FA Cup's greatest-ever players, and with a 15-goal lead on second, no current players in sight, his record could last quite some time.