Velez Sarsfield is living proof that with hard work and self-belief, anything is possible. In the space of just a couple of years in the early 1990s, the Buenos Aires outfit went from being a modest club side to conquering first Argentina, then South America, and finally the world.
Until the unforgettable glory days of the 90s, the side from Liniers – a suburb in the east of Greater Buenos Aires – had only once before won a national league championship, way back in 1968. But, as fate would have it, it was the club's leading goalscorer that season, Carlos Bianchi, who would lead the side to dreams of success after taking the reins in 1993. Under Bianchi, Vélez Sarsfield emerged as a genuine football club on the world stage, and their packed trophy cabinet is testimony to the coach's remarkable success.
History Of The Club
Julio Guglielmone, Martín Portillo, and Nicolás Marín Moreno, sheltered in the train station to discuss the possibility of founding a soccer team and taking the sport more seriously after rain interrupted an informal football game.
The club was officially founded on New Year's Day 1910 at the house of Nicolás Marin Moreno in Buenos Aires. The founding members named Club Atlético Argentinos de Velez Sarsfield after the train station opposite the pitch where they played.
By 1913, Vélez Sarsfield had ten new associate members, including José Amalfitani, who would later become the most influential president in the club's history. Collectively the members decided to abbreviate the official name to Club Atlético Vélez Sársfield. A piece of land located between the streets of Ensenada, United Provinces, was Velez Sarsfield's first home ground to play matches. The new ground offered the advantage of providing dressing rooms with water from a windmill
The team battled to reach the Association's first division, Primera División, during its first decade of playing soccer. Argentina's Football Association's inaugural season in 1919 marked Vélez's first appearance in the first division in the teams' history. Velez won nine games in their first campaign, drew two, and lost two; scoring 21 goals and allowing eight. They finished runners-up.
Jose Amalfitani
In 1923, Jose Amalfitani finally became president of his beloved Vélez Sarsfield. José Amalfitani, known as Don Pepe, served as club chairman for 30 years. He had the foresight to bring professionalism to the games competition.  A manager was also appointed to the El Fortin for the first time in Argentine soccer. From 1928 to 1936, Luis Martin Castellano held the job.
Vélez Sarsfield, along with 17 other clubs, broke away from the official AFA league (which remained amateur) in 1931 to form the Liga Argentina de Football, Argentina's first professional football league. José Amalfitani was instrumental in this breakaway league.
He will forever be remembered for the expression, "Every young man that comes to this club is another title won." In addition to the team's achievements on the pitch, Velez Sarsfield's 27,500 members are proud of the club's impressive sporting and cultural facilities used by thousands of local people for a wide variety of amateur events.
Velez has their home at the near 50,000-capacity Estadio José Amalfitani that is known named after him.  In 1978, the remodeled stadium was chosen as one of the host venues at that year's FIFA World Cup finals and the venue for the final of the FIFA World Youth Championship Argentina 2001.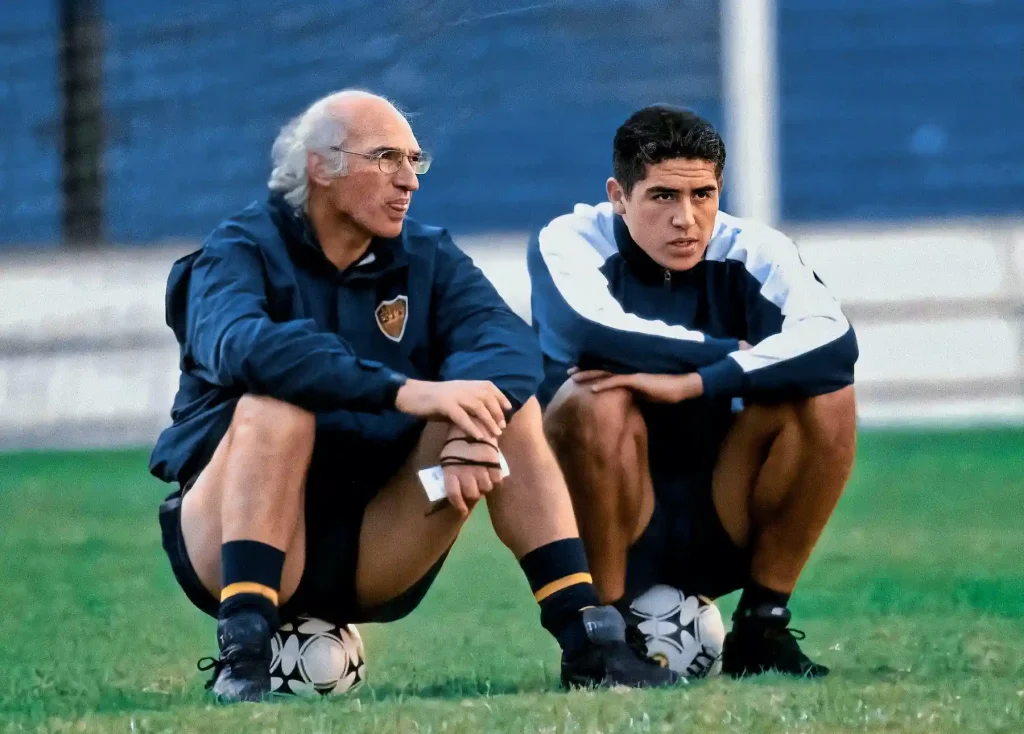 Carlos Bianchi
Vélez Sarsfield won its first national championship on the 1968 Nacional.  It would be another 25 years before they won their next Primera league title.
This all occurred when El Virrey arrived. The club appointed Carlos Bianchi as its manager in December 1992. The former Argentina league champion and three-time top scorer of the team had no coaching experience in Argentine soccer. He played in the first national championship for Velez during his career between 1967-73 at the club.
In 1993, Carlos Bianchi hit the ground running and won the championship in his first season. Since this second league title, the club has won the Primera league championship another eight times. The club also won the Copa Libertadores, Copa Intercontinental, Supercopa Sudamericana, Copa Interamericana and Recopa Sudamericana between 1994-97 before Carlos Bianchi being lured to Roma in Italy.  This did not work out and he moved back to Argentina to manage Boca Juniors to major success.
Velez Sarsfield's shirts and shorts are white, with some blue details. To modernize the club's image, the club's crest has been changed several times. The club is one of the most popular in Argentina.
Club Atlético Velez Sarsfield Facts
City: Buenos Aires
Nickname: El Fortín (The Fort)
Founded: 1 January 1910
Honours:
10 Argentine league championships
1 Copa Libertadores
1 Toyota Cup
1 Supercopa
1 Copa Interamericana
1 Recopa Sudamericana
Teams Records:
Fabián Cubero – 633 appearances
Carlos Bianchi – 206 goals scored
Victorio Spinetto – Longest Serving Team Manager
Players Who Have Played For Argentina National Team In A World Cup Line Up:
Ludovico Avio (1958)
Nery Pumpido (1982)
José Luis Cuciuffo (1986)
José Basualdo (1994)
Pablo Cavallero (1998)
Nicolás Otamendi (2010)
Velez Sarsfield FC Legendary Players
Ángel Allegri, Omar Asad, Chrisitan Bassedas, José Basualdo, Carlos Bianchi, Raul Cardozo, Juan Carone, José Luis Chilavert, Norberto Conde, Agustín Cosso, Fabián Cubero, José Luis Cuciuffo, José Oscar Flores, Juan José Ferraro, Pedro Larraquy, José Marín, Miguel Marín, Ivan Mayo, Islet Ovejero, Oscar Ruggeri, Miguel Ángel Rugilo, Diego Simeone, Victorio Spinetto, Roberto Trotta, Daniel Willington.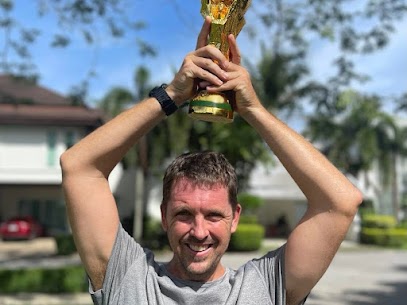 Rhett is an Australian-born, globe trotter who is a UEFA 'A' Licence Soccer Coach. With his family, he has traveled and coached soccer in more than 30 countries, while attending World Cups, European Championships, and some of the biggest local derbies in the world!