Rapid Wien FC is an Austrian football club based in Vienna, the country's capital. The football club is known as Rapid Vienna or SK Rapid Wien worldwide. They are Austria's most popular and most titled club and are based in the Hütteldorf district of west Vienna. Since 2008, Rapid has been without a title. A total of 32 Austrian championship titles have been won since their inception in 1897.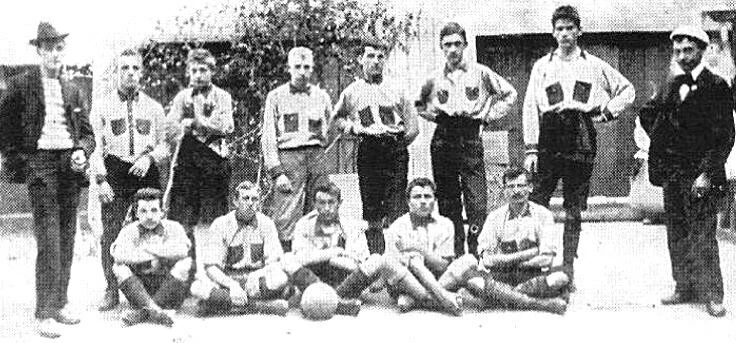 History Of Rapid Wien FC
First Viennese Workers' Football Club was founded in 1897 at a local hat factory. Originally, the team's colors were red and blue, which are still used away from home.
Rapid Wien FC was formed on 8 January 1899. The team colors were changed to green and white in 1904. 1911–12 marked the first time Austrian football had won a national championship, a title it retained the following year.
There was a strong Austrian football league between the two World Wars. From 1919 to 1921, Rapid Wien FC won a hat-trick of titles. As a result of Austria's annexation to Germany in 1938, Rapid Vienna became a member of the German football system, playing in the regional first division.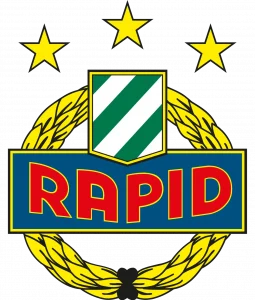 The most successful club of these would be Rapid Vienna. With a 3–1 victory over FSV Frankfurt in 1938, they won the precursor to today's DFB-Pokal and followed that up with a German Championship by beating Schalke 04 in 1941.
As a result, the team defeated Schalke 4–3 after falling behind 3–0. In that era, Schalke was considered the most dominant club in Germany.
Rapid Wien FC enjoyed a successful decade in the 1980s. At the beginning of the decade, the club won its first championship in fourteen years. They won the Austrian Championship four times in the decade and made a European final.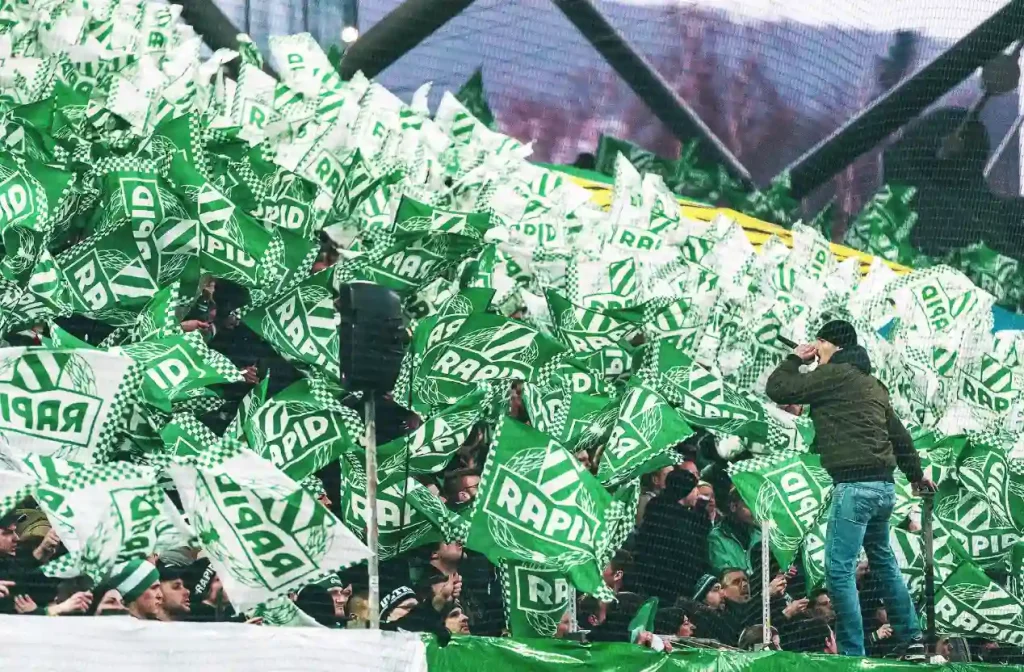 European Competitions
SK Rapid Wien's best performance in the European Cup came in the 1960–61 season when they reached the semi-final before being eliminated by eventual winners Benfica, 4–1 on aggregate.
In 1984, Rapid Wien FC eliminated Celtic from the last 16 of the European Cup Winners' Cup in a controversial manner. With 14 minutes left in the match, Celtic led Rapid 4–3 on aggregate.
During a protest by Rapid's players, their defender Rudolf Weinhofer fell to the ground and claimed a bottle had hit him. Television images showed that Weinhofer was not hit by the bottle thrown onto the field.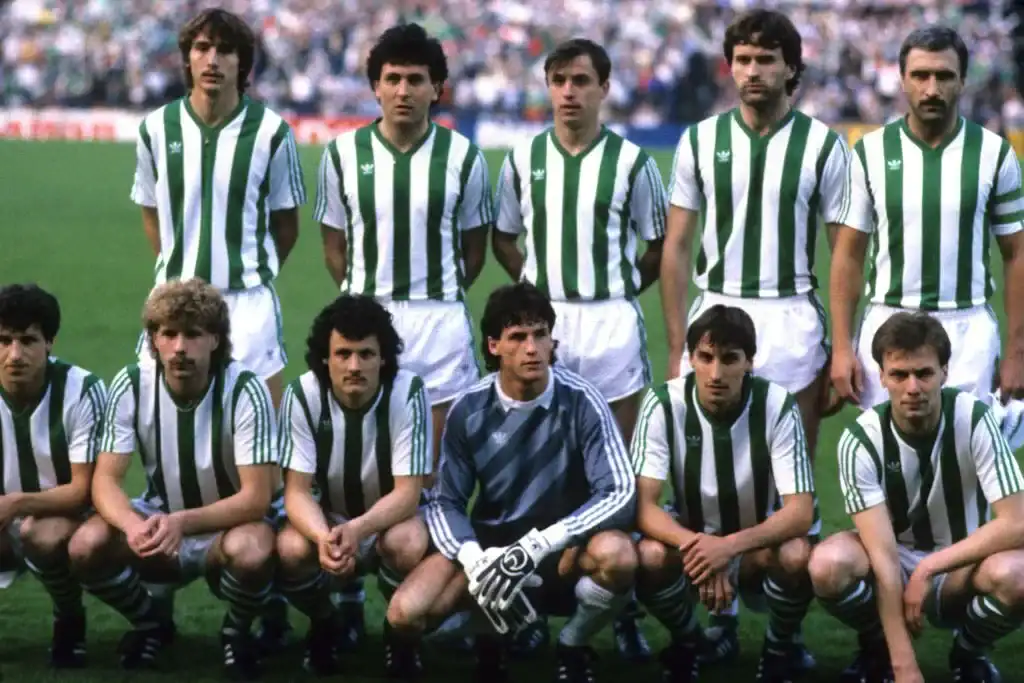 Rapid appealed to UEFA for a replay after the match ended 4-3. Both teams were fined. SK Rapid Wien appealed a second time after its initial appeal was rejected. Rapid's fine was doubled in this case, but UEFA ordered a replay 160 kilometers (100 miles) from Celtic's stadium.
A Peter Pacult strike gave Rapid a 1–0 win at Old Trafford, Manchester, on 12 December 1984.
Having reached its first European final in 1985, SK Rapid Wien lost 3–1 to Everton in the Cup Winners' Cup Final in Rotterdam. Paris Saint-Germain defeated Rapid 1–0 in the final of the same tournament eleven years later in Brussels.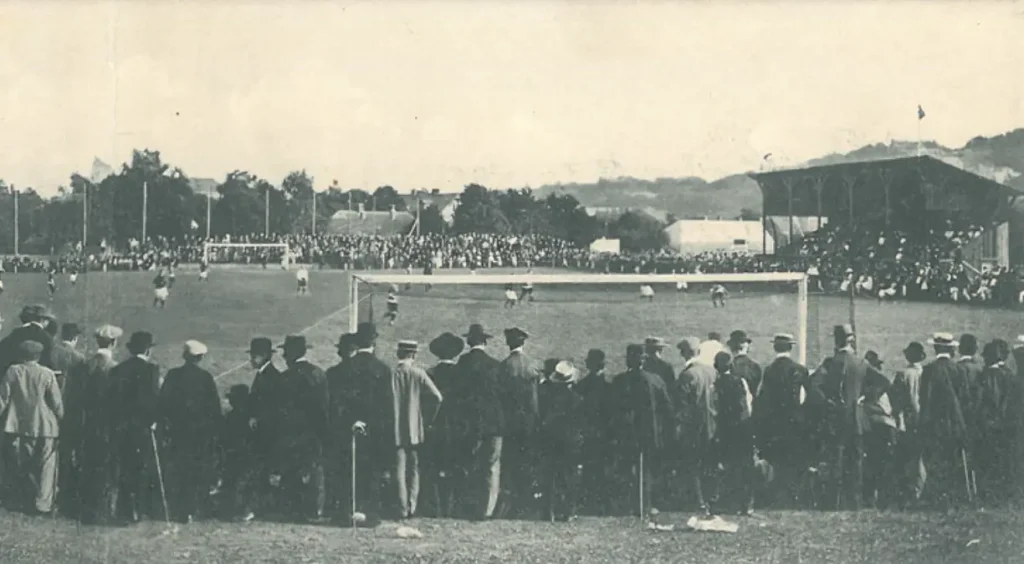 Who Do Rapid Wien FC Play
Since 1977, Rapid played at the Gerhard Hanappi Stadium, which opened with a Wiener derby against Austria Wien. Gerhard Hanappi, the stadium's architect, was also a Rapid player from 1950 to 1965. Previously, the Gerhard Hanappi Stadium stood where the Allianz Stadion (Stadium) now stands.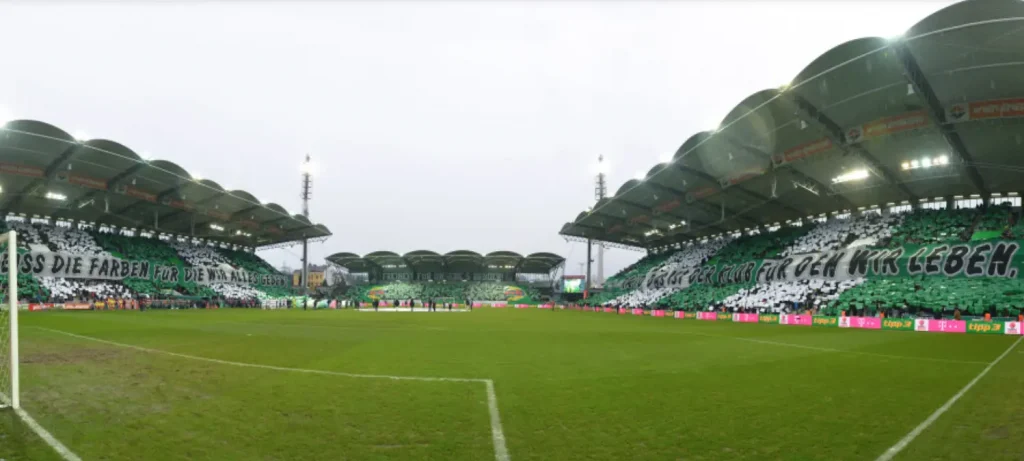 The Wiener Derby
Rapid Wien FC and Austria Vienna have met in the league 295 times. The two sides have won more national titles and cups than any other Austrian club. The History Of Soccer turns the spotlight on the long-running battle for bragging rights in the Austrian capital. The term Wiener Derby (also known as the Vienna Derby) first came into use in the 1950s whenever the two leading clubs from the stately city of 1.7 million inhabitants crossed swords.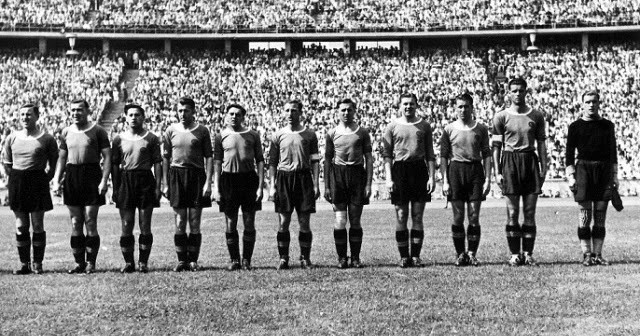 The Origins
The intense Wiener derby rivalry between the clubs dates back to their foundations. Rapid Wien FC was formed in 1897 as a working-class club on the city's outskirts. In contrast, FK Austria Wien traditionally represented the bourgeois city center elite, even incorporating a minimum intelligence requirement in their founding statutes.
However, the municipal district of Hietzing provided a home to both Wiener derby clubs, stirring emotions and a vital element of passion associated with games between SK Rapid Wien and Austria from the very earliest times. Rapid were perennial championship contenders from the start, but it took Austria until the mid-1920s to collect their first league crown.
However, as of the very first meeting, a 4-1 Rapid victory on 8 September 1911, it was clear that more was at stake for both clubs than mere league points.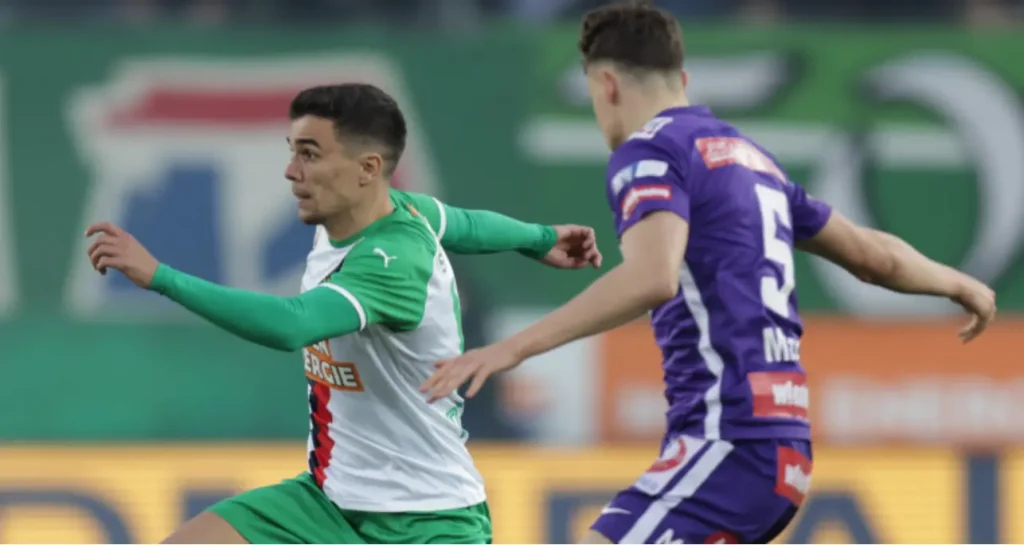 Facts And Figures Of The Wiener Derby
The Vienna rivals have met more than 400 times in every game ever played in the Wiener derby. Some 336 matches were competitive in the league, the cup, or the Supercup. Overall, the Green-White of Rapid Wien FC currently has the edge over the Violets of Austria. (SK Rapid Wien 137, FK Austria Wien 117, Draws 81)
Austria Vienna holds the record for the longest winning streak in the Wiener derby, though it dates back to 1911 and 1917 when it won 11 consecutive league matches. On the other hand, the Green-White longest undefeated run occurred between 25 May 1996 and 9 May 2000, a 17-game series where SK Rapid Wien avoided losing to their bitter rivals. However, FK Austria Wien also boasts a 17-derby unbeaten run, from 12 August 2001 to 6 August 2005.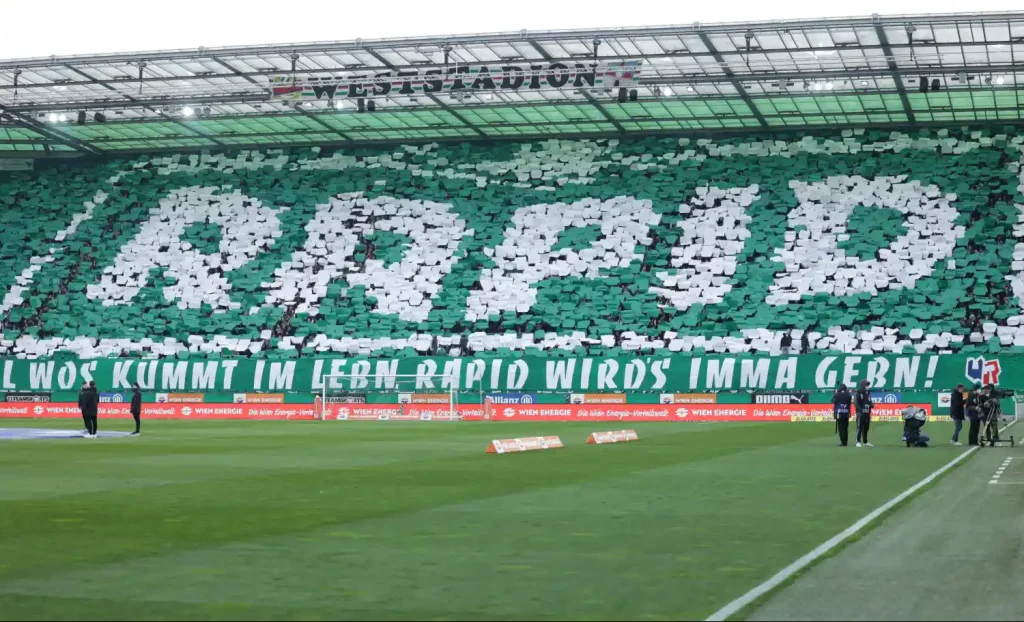 Unusually for a Wiener derby, the Viennese variety has often produced many goals. The most significant margin of victory in the early days was Rapid's thumping 9-0 win in 1916. FK Austria Wien ran up a bizarre 8-4 success in 1929/30, but Rapid turned the tables ten years later with a 9-2 triumph. In the wartime meeting of 1942/43, SK Rapid Wien reached double figures in a 10-1 romp, while the highest-scoring game after 1930 saw the Green-White's edge out the Violets by a remarkable 7-5 in the 1950/51 campaign.
Since the 1968/69 season, the pair have met in 150 competitive fixtures. FK Austria Wien has won 56 to Rapid Wien FC 45, with 49 draws. The last six derby matches have been drawn.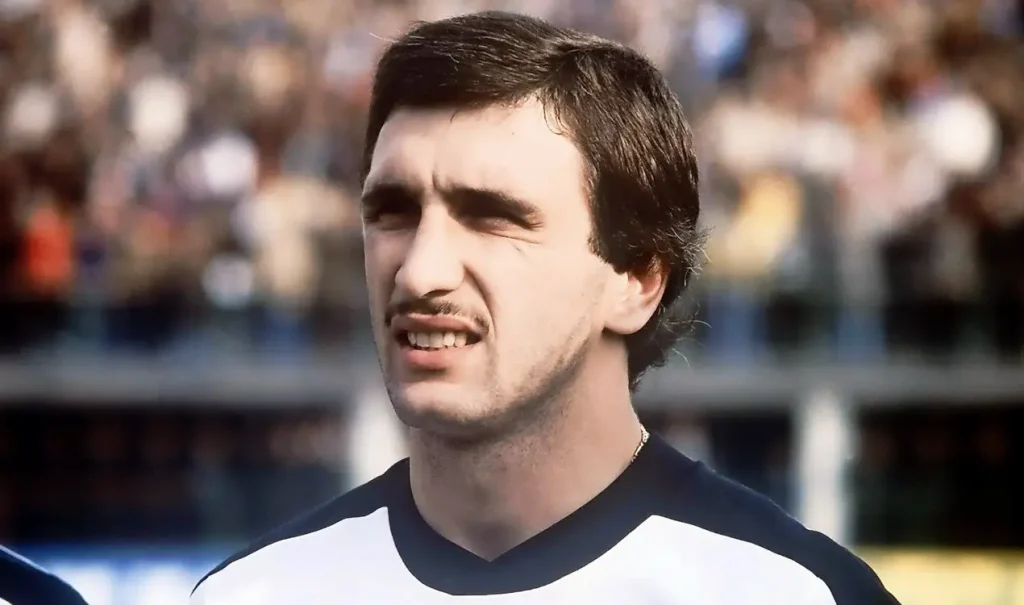 Tales Of Wiener Derbies
With so much prestige at stake and so much passion invested in the clashes, it comes as no surprise to discover a fair number of sendings-off over the years. Even renowned players, including Austria legend Matthias Sindelar and Rapid's Franz Bimbo Binder, have received marching orders in this fixture.
Matthias Sindelar, who is to this day considered one of the best players to represent the Alpine Republic, was dismissed after clipping Rapid's Johan Luef in the ear for the first time in his illustrious career. In a derby, Binder also took his only early bath. However, the incident had little impact in the grand scheme of things, as the referee abandoned the match with Austria 5-0 in front, as the Green-White's were down to their last five outfield players.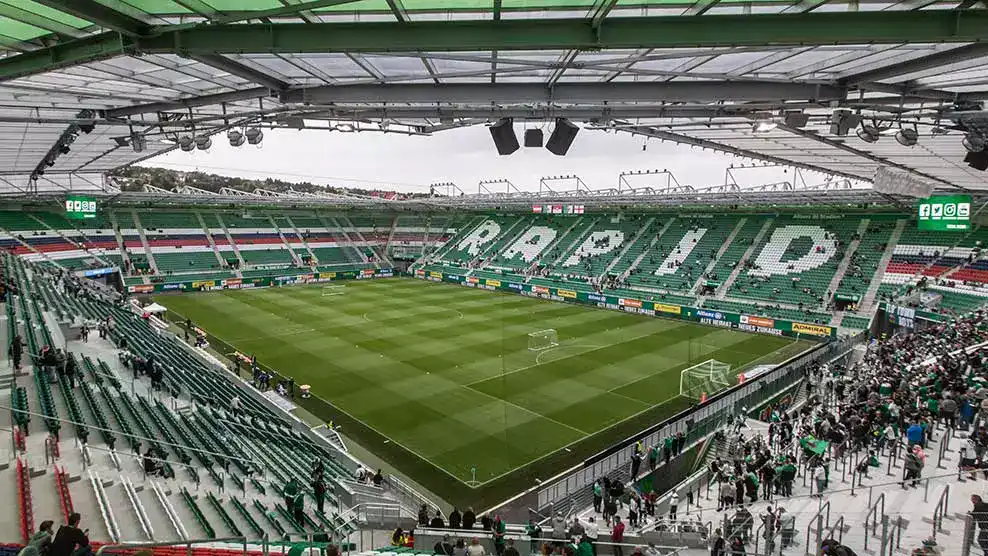 SK Rapid Wien FC Facts, Stats, And Honors
Home Ground: Allianz Stadion
Capacity: 28,345
Nicknames: The Green-Whites or the Hutteldorfers
Biggest Win: 17-2 versus Neubauer SC (12/02/1933)
Biggest Loss: 10-2 versus First Vienna FC (24/10/1943)
Highest Attendance:104,000 Mitropa Cup vs. Budapesti Vasas SC (04/08/1956)
Lowest Attendance: 450 Cup Winners Cup vs. Fram Reykjavík (06/11/1985)
Most Games: Peter Schöttel and Steffen Hofmann (540 Appearances)
Most Goals: Hans Krankl 333 goals in 446 appearances
Most Assists: Steffen Hofmann – 208
Youngest Ever Player: Hans Pasching – 14 years and 274 days – 1917
Oldest Ever Player: Josef Stehno – 43 years and 43 days – 1943
Most Goal In One Game: Hans Krankl 7 – versus GAK (1976-77 season)
Most Goal In One Season: Hans Krankl – 42 (1977-78 season)
Most Cautions: Peter Schöttel – 129 Yellow Cards in 527 games
Most Sending Offs: Robert Pecl – 10 Red Cards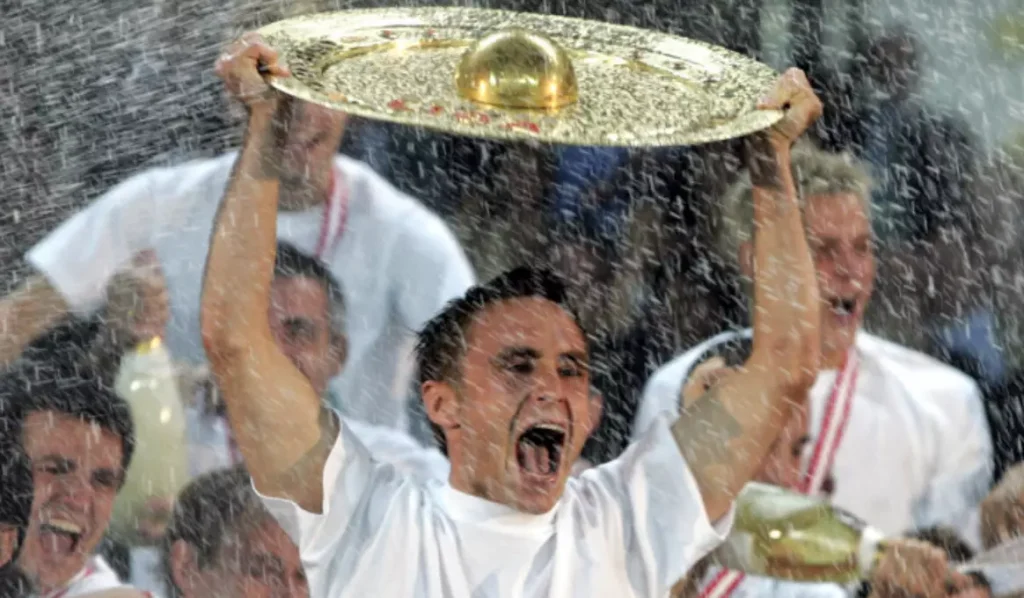 Trophies:
1911–12, 1912–13, 1915–16, 1916–17, 1918–19, 1919–20, 1920–21, 1922–23, 1928–29, 1929–30, 1934–35, 1937–38, 1939–40, 1940–41, 1945–46, 1947–48, 1950–51, 1951–52, 1953–54, 1955–56, 1956–57, 1959–60, 1963–64, 1966–67, 1967–68, 1981–82, 1982–83, 1986–87, 1987–88, 1995–96, 2004–05, and 2007–08: Austrian League Champions
1918–19, 1919–20, 1926–27, 1945–46, 1960–61, 1967–68, 1968–69, 1971–72, 1975–76, 1982–83, 1983–84, 1984–85, 1986–87, and 1994–95: Austrian Cup Winners
1938: German Cup Winners
1941: German League Champions
1984–85 abd 1995–96: Cup Winners' Cup Runners Up
1986, 1987, and 1988: Austrian Supercup Winners
Famous Former Players:
Hugo Maradona
Nikica Jelavić
Zlatko Kranjčar
Oliver Freund
Steffen Hofmann
Carsten Jancker
Terrence Boyd
Radek Bejbl
Markus Heikkinen
Louis Schaub
Antonín Panenka
Rudolf Flögel
Alfred Körner
Franz Binder
Matthias Kaburek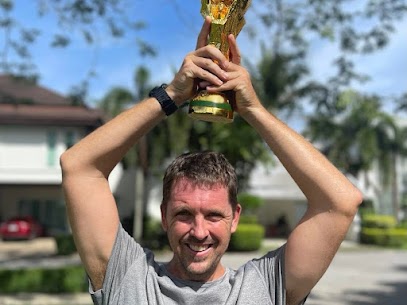 Rhett is an Australian-born, globe trotter who is a UEFA 'A' Licence Soccer Coach. With his family, he has traveled and coached soccer in more than 30 countries, while attending World Cups, European Championships, and some of the biggest local derbies in the world!