While the eastern region of Asia usually steals the headlines with its Champions League Final success, it is in the West where you will find arguably the continent's most heated rivalries. For example, the Tehran Derby, contested between Iran's premier clubs Persepolis FC and Esteghlal FC, is an unmissable spectacle. The first derby match took place in 1968 to a sold-out crowd.
In the early 1970s, Persepolis staged walk-outs to protest unfavorable refereeing decisions. A persistent theme that would lead to riots culminated in the Iranian Football Federation decision in 1995 to bring overseas referees to officiate these soccer derbies.
Persepolis FC
Born of the divide between the working and middle class, Persepolis FC, the workers' club, has the upper hand in top-flight head-to-head success and trophies. They are the Persian Gulf Pro League's most decorated club with 14 league titles.
Ali Parvin has played in the Tehran derby 20 times and coached Persepolis FC in 25 matches against their arch-rival. However, he had more success as a player than a coach for Ali as he only won 6 games as a coach.
Safar Iranpak, the deadly Iranian striker, is the all-time highest goalscorer in the Tehran derby matches. He scored seven goals against Esteghlal during his career at Persepolis FC.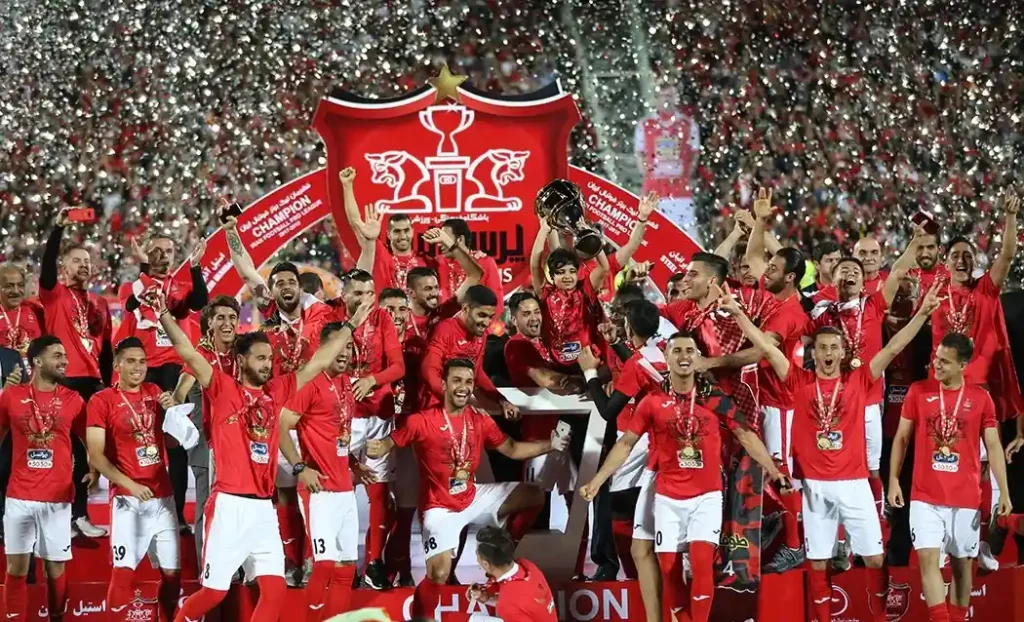 Memorable moments include the 1973 derby that saw Persepolis win 6-0, the most significant margin of victory to date. In addition, Persepolis striker Homayoun Behzadi will be forever remembered for scoring a hat-trick in this match.
In 1983, an estimated crowd of 128,000 – most likely the largest attendance for this derby – witnessed Esteghlal coming out on top in a stadium that generally held 100,000. The crowd was so large that some fans climbed the metal base of the stadium floodlights. There were many more Persepolis fans than Esteghlal fans at the time. [1]
Esteghlal FC
Esteghlal was founded in 1945 and is one of the oldest clubs in Iran. [4] The club has been supported by the upper-class society in Tehran since its early days and is known for its ties with the countries rulers.
Esteghlal is the most successful team from Iran at the continental level, winning the Asian Club Championship twice. [5] In addition, they are one of the best-supported teams throughout Asia.
Against their arch-nemesis, Esteghlal has won 23 matches in the Tehran Derby. [6] Persepolis FC has won 25, and there have been 41 draws. The most memorable victory again their hated rival was in 1990. Not only did they defect Persepolis 2-1, but Esteghlal also secured the League with this victory. [2]
Their most significant winning margin was 3-0 in 1977 and 2011. In 2011, the scores were level after 90 minutes, and scored three memorable goals in extra time.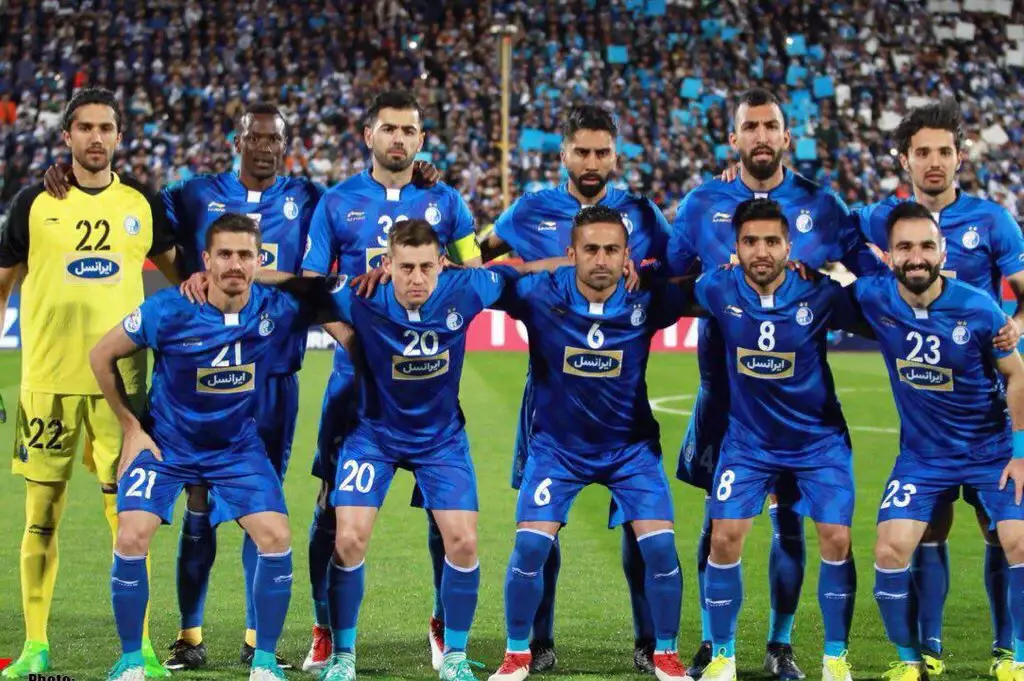 Tehran Derby Interesting Facts
Forty players have played for both clubs over the years. It is common for players who switch teams to be booed and ridiculed in and out of the stadium. It was so loud that Mehdi Hasheminasab covered his face with his hands to hide his tears as soon as he joined Esteghlal, as Persepolis fans booed him and swore at him. [3]
Most of the matches have been played at Azadi Stadium.
A massive fight broke out in December 2000 during a very tense game. Hooligans rioted after the game. 250 city buses and a few shops were damaged when fans flocked to the streets. 60 fans were arrested along with three players from each side.
If you ever get the chance to experience the Tehran derby, you should. It's one of the top 20 soccer derbies in the world. Please be careful, as fan violence is common. Fans have stormed the pitch and had physical fights in previous derbies. Don't be put off as the Iran FA has improved security over the years.
References:
[1], [2], and [3]: https://en.wikipedia.org/wiki/Tehran_Derby
[4], [5], and [6]: https://en.wikipedia.org/wiki/Esteghlal_F.C.
Images:
https://www.hamshahrionline.ir/news/493972/%D9%85%D8%B7%D9%87%D8%B1%DB%8C-%D8%A8%D9%87-%D8%AE%D8%A7%D8%B7%D8%B1-%D8%A7%D8%B3%D8%AA%D9%82%D9%84%D8%A7%D9%84-%D9%BE%DB%8C%D8%B4%D9%86%D9%87%D8%A7%D8%AF-%D9%BE%D8%B1%D8%B3%D9%BE%D9%88%D9%84%DB%8C%D8%B3-%D8%B1%D8%A7-%D8%B1%D8%AF%DA%A9%D8%B1%D8%AF%D9%85 (main image)
https://en.wikipedia.org/wiki/2017%E2%80%9318_Persian_Gulf_Pro_League
www.shutterstock.com/editorial/image-editorial/esteghlal-vs-alain-tehran-iran-islamic-republic-of-12-mar-2018-9457002af