Bruce Arena has built three of American soccer's greatest dynasties, shepherded our national team to its greatest successes, and mentored many of USA's best soccer coaches and most vital players in a career spanning four decades.
The head coach has won championships nearly everywhere he's been. Five national championships at the University of Virginia, two with DC United, and three with the Major League Soccer team, the LA Galaxy. He created a culture that has guided the United States men's national team through four World Cups and continues to be built upon today.
Those who have followed directly in his wake include Swansea City boss Bob Bradley, his assistant at UVa and with DC and the 1996 Olympic team, and four current or former MLS head coaches: DC United's Ben Olsen, Columbus Crew's Gregg Berhalter, plus former Chicago Fire coach Dave Sarachan and former Kansas City/D.C. manager Curt Onalfo, both of whom are on his Galaxy staff.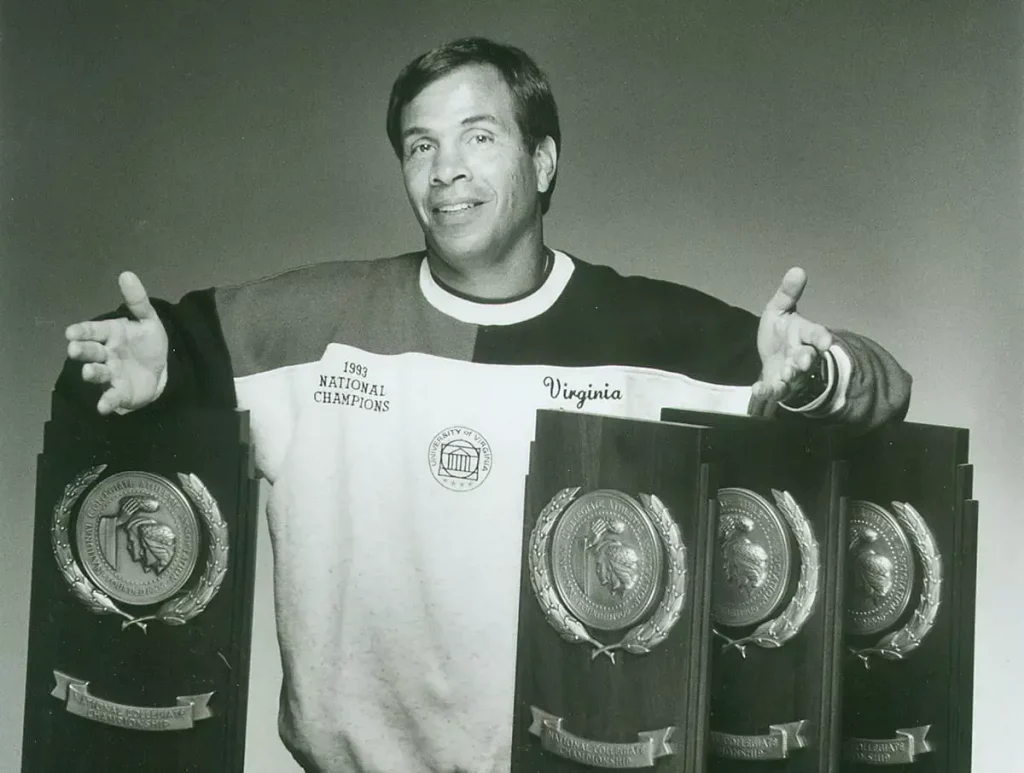 Bruce Arena has a reputation for being an arrogant bastard. He's celebrated for his dry, sarcastic wit, not always by its targets. Those who have played or worked with him essentially worship the man, his methods, and his ability to carve you up with a few well-chosen phrases.
He's generally considered the greatest soccer coach that the USA has produced. Bradley seems his only competition, and there's plenty of evidence in all those trophies, in the Yanks' 2002 World Cup quarterfinal run and their dominance over Mexico during his eight-year tenure with the national team. It's so impressive, but what makes him tick, on and off the field?
We asked some pivotal figures from the most decorated coaching careers to find out. Those who have played for him or worked with him for some insight.
Who Is The Real Bruce Arena?
Dave Sarachan: I used to get this question 50 times a year: What is Bruce so good at? Why is Bruce so successful?
I can't pigeonhole it into one thing, but I would broaden that by saying he has good instincts, and his experience tells him a lot. Like all good coaches, he thinks about the game often, he's detailed — sometimes it's ridiculous how much the overkill there is — and that's what I would say about his coaching.
Yes, systems, tactics, game management, he's terrific. But his instincts and his sense of what it takes to build a team and put the pieces together maybe put him a little bit at the level that others may not be at.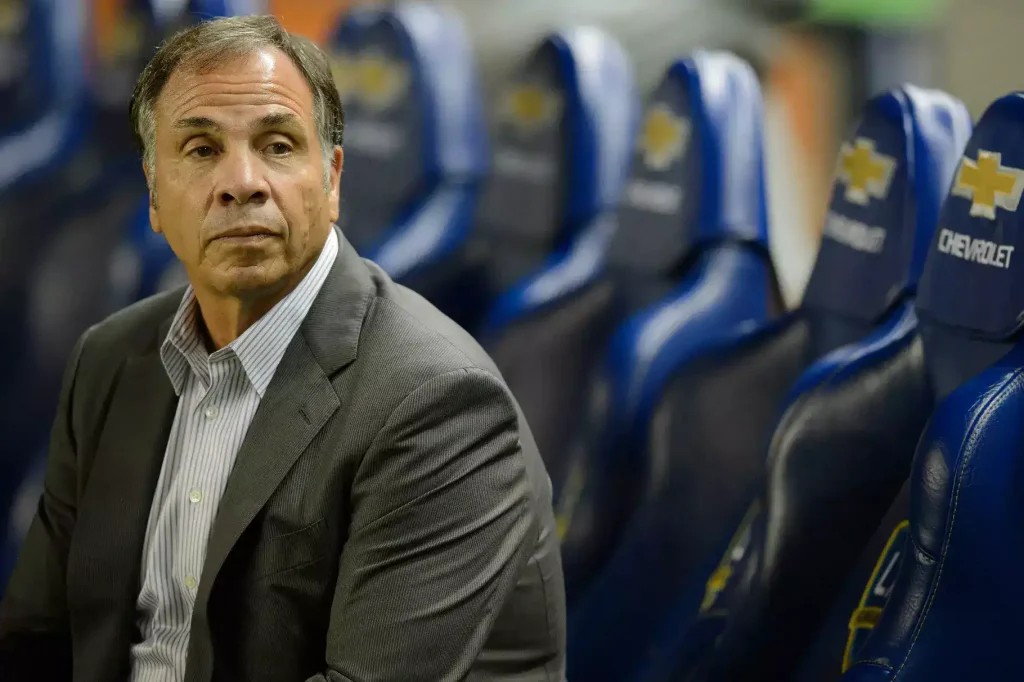 Gregg Berhalter: It's about winning. If most coaches were half as successful as Bruce, they'd be doing a good job.
George Gelnovatch: Bruce is persuasive. Bruce Arena could talk you into or convince you of anything by the time you're done with a conversation. He's very, very compelling. He's got that Long Island accent, and he's a persuasive, intelligent, and articulate guy. I think people realize that, but it's probably more so than people realize. I think that's part of his success.
Sarachan: Mo Johnston called him "The Godfather," and that's great. In a group setting, if he's not the lead, he's not going to be in that group. That's his personality.
Michael Kammarman: Working with Bruce is a life lesson in humility.
Sarachan: When he puts his guard down, he's got a good sense of humor and keeps it light. But he has a hard time putting his guard down. I don't have an answer for that. That goes back to Sigmund Freud's days. Let them analyze why. He's a guy that needs to have control.
Sunil Gulati: Bruce has a great sense of humor. Sometimes it can be very cutting, and if you're the target of that, it's less fun, but he's great to be with and laugh with.
Jeff Agoos: Bruce always thinks he knows everything, and [his wife] Phyllis Arena tells everyone that Bruce has a doctorate in Knowology. Now whether he believes that or not, who knows.
Curt Onalfo: He's got a great personality. He's hilarious. It's an outstanding balance of knowing when you can enjoy yourself and have fun, and then when it's business, it's business. He always made the environment as a player one in which you thrive because it's competitive, but at the same time, you're enjoying yourself. You're winning, but you can still have a laugh.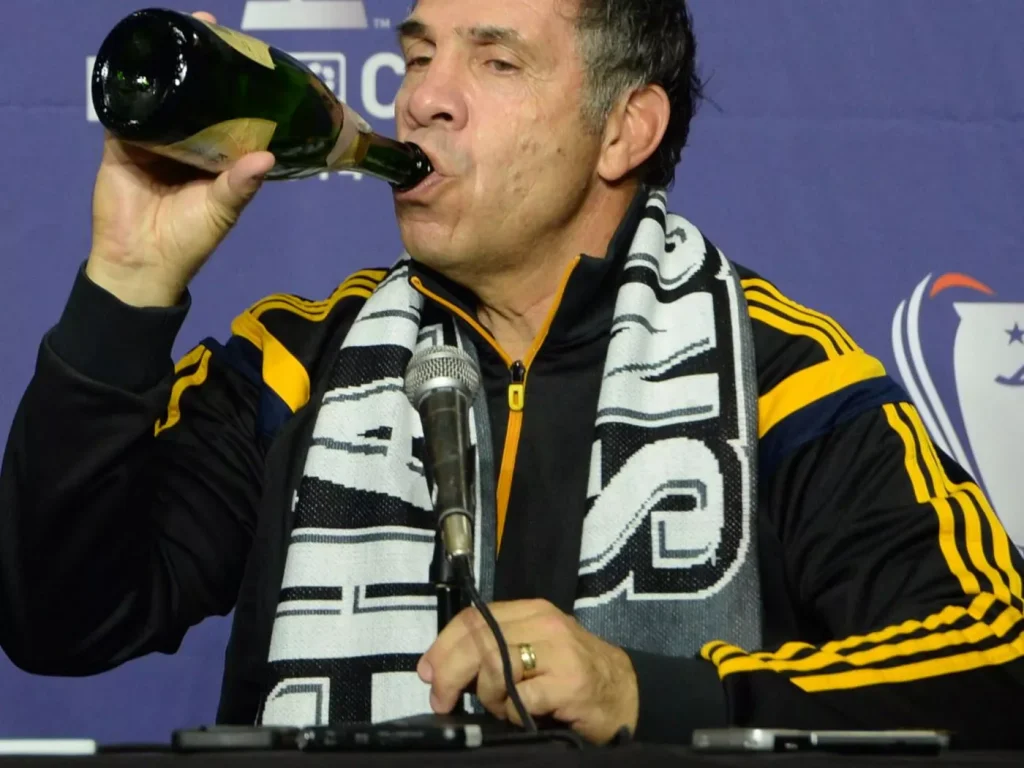 Kenny Arena: I never played for him. Bruce Arena firmly believed in me figuring out my path. He would never say no to me if I wanted to go out and kick the ball, play basketball, or lacrosse. He would never say no. He would always come out with me. But he would come out to play. He wouldn't tell me what to do. He wouldn't say, "Let's go out there and kick the ball." It had to come from me.
Dan Flynn: He's not a horn-tootin' kind of guy. He goes out and does his job. But, look, he's got strong opinions. But, generally speaking, I don't know Bruce ever to toot his horn or make a statement about him as much as it's about trying to make the team better, the team environment better.
You may not like what he says, but he gets it off his chest and says what he believes. You don't have to agree with him, and he's OK if you don't agree with him, but he's comfortable in his shoes taking the leadership position. I think people recognize that, and I think people like to be around leaders, and players also respond to that.
Arena's gruff manner is legendary, marked by caustic sarcasm and pointed barbs for friend and foe alike. Of course, he's a New Yorker — born in Brooklyn, raised on Long Island — so whaddya expect? Some love it. Some don't.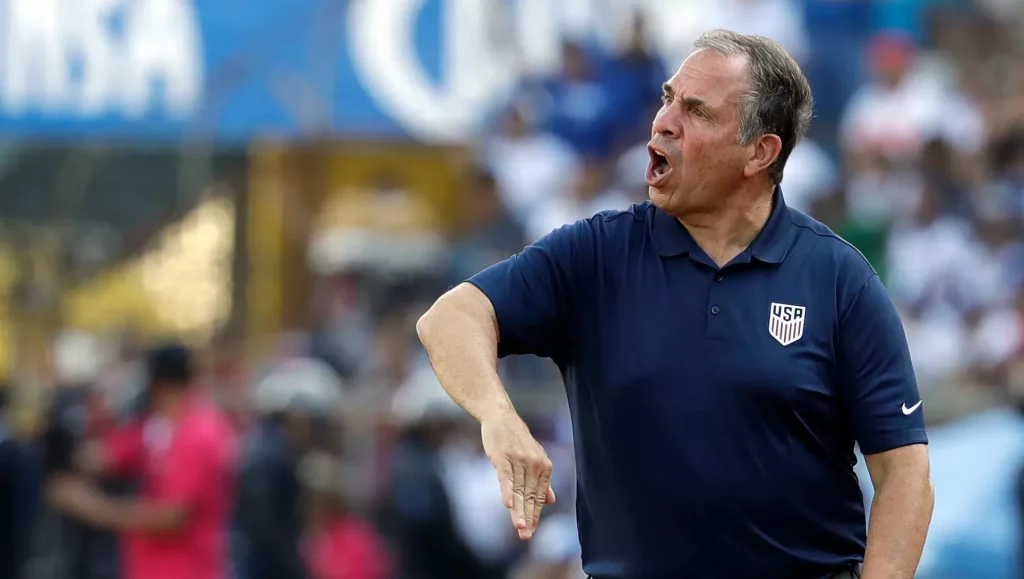 Michael Kammarman: He's hilarious. He makes fun of everybody, himself included. He's got so many stories to tell and loves the banter, so it doesn't feel like, "Oh, great, here's Bruce taking over." It can be a blast. When you're sitting around a table with Bruce, he's holding court, but everybody is having fun.
Kenny Arena: He's sharp, obnoxious, vulgar. Good sense of humor. He likes to make fun of people.
Dan Flynn: He's got a great sense of humor. Bruce Arena likes to dish it out a little bit, but I'll tell you what, you can give it back to him, and he'll smile and laugh. He probably likes giving it out a little more than taking it, but if he's not saying anything to you, I'm not sure he likes you too much. When he gives you a little stick and a little poke here and there, that's how he engages you.
Coaching Career
Before beginning his coaching career, Arena was a goalkeeper for Cornell University and earned one cap with the United States men's national soccer team. In a 2–0 defeat to Israel, he made his only appearance as a second-half replacement for Bob Rigby in 1973.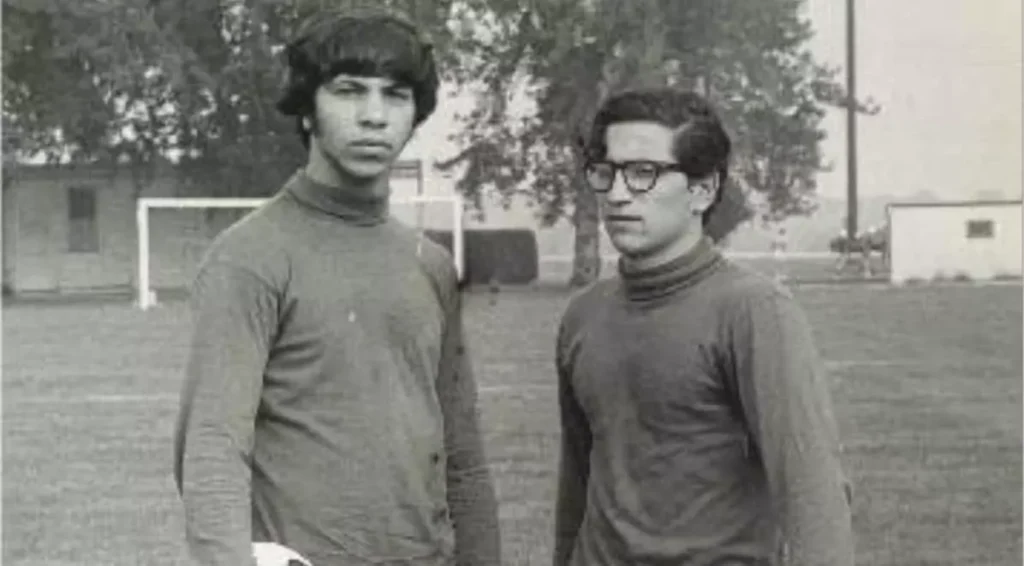 University Of Virginia
Bruce Arena led the Virginia program for 18 years, winning five national championships and compiling a 295–58–32 record. From 1989 to 1995, Arena served as the chairman of the ACC soccer coaches' committee and as a member of the NCAA Division I soccer committee twice.
In 1996, Arena was hired as head coach at DC United, a newly created MLS team.
DC United
Arena became the coach of DC United in Major League Soccer after leaving UVA. The 1996 season marked the league's and team's first seasons.
DC United won the 1996 US Open Cup under Bruce Arena. DC United continued to succeed under the manager in 1997. In their second MLS Cup win, the heavily favored team defeated the Colorado Rapids.
In 1998, Arena coached DC United to the CONCACAF Champions Cup title with a 1–0 victory over Toluca.
US Men's National Team
Following a dismal performance at the 1998 FIFA World Cup, Arena was hired by the US men's national team to replace Steve Sampson as head coach in October 1998.
The national team became a successful international side under his leadership. The successful coach has been described as the most successful among American soccer coaches.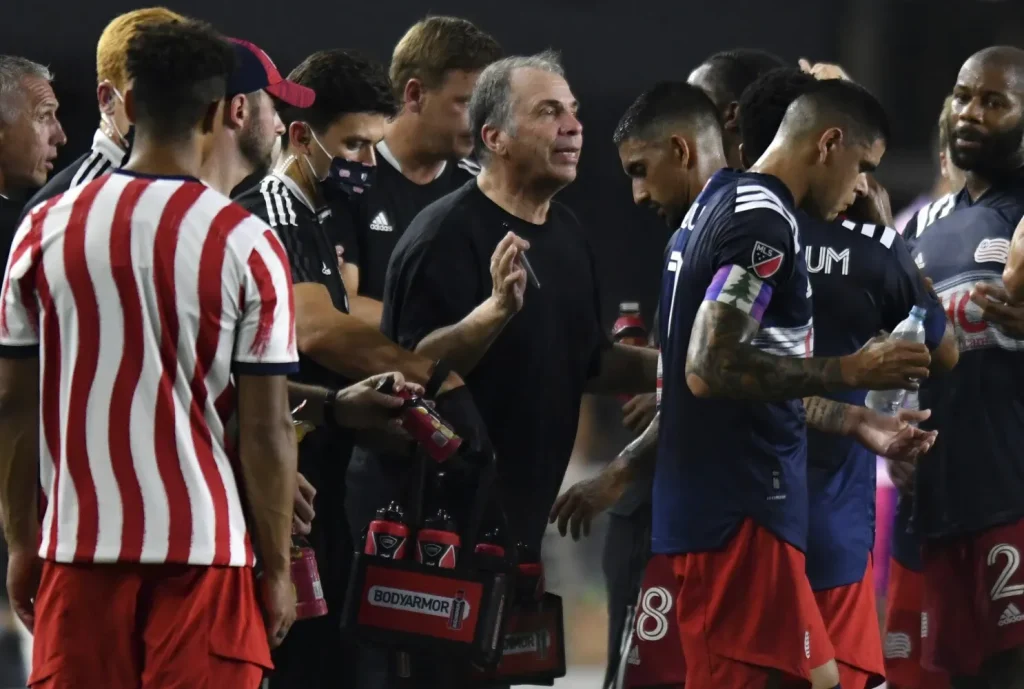 In addition, Bruce Arena holds records for most international wins, the longest shutout at home, the best World Cup performance, the quarterfinals at the 2002 World Cup, and the best international FIFA rankings.
In addition, Arena won two Gold Cup championships in 2002 and 2005 and a third-place finish in 2003.
In 2002, the national team coach guided his team to the quarterfinals of the World Cup when they faced Germany. The United States rose from nineteenth to fourth in the FIFA world rankings under his coaching, surprising even the USA soccer players.
Bob Bradley, his former assistant coach at Virginia and DC United, replaced him as national team coach in 2006.
New York Red Bulls
It led to him being hired by the New York Red Bulls of Major League Soccer. In August 2006, Arena's first match with the club was a friendly against FC Barcelona. It was mutually decided in November 2007, that Red Bulls and head coach Bruce Arena would part ways. Arena's team recorded 16–16–10 when he was at the club for a year and a half.
LA Galaxy
Bruce's new-look LA Galaxy had a successful 2011 Major League Soccer season. The club won the Supporters' Shield for the second consecutive year, became the third team in MLS history to reach 60 points, and won the 2011 MLS Cup.
After a slow start to the year, the LA Galaxy won the championship again in 2012. The Galaxy overcame the New England Revolution in 2014 to win three MLS cups under Bruce Arena.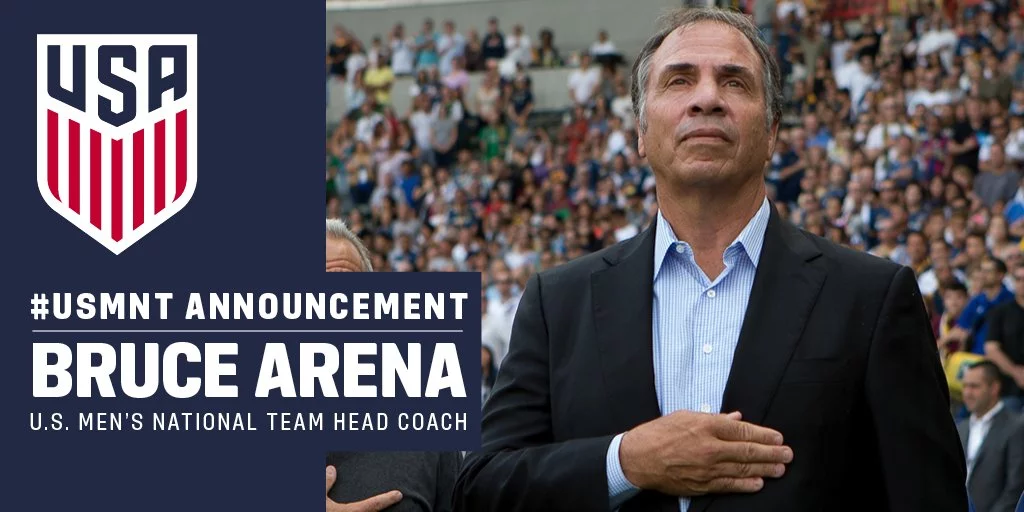 Return To The US Men's National Team
In 2016, the USA's greatest head coach was appointed as coach of the US men's national team for a second time, replacing Jürgen Klinsmann. He resigned from his position as head coach after the men's national team failed to qualify for the FIFA World Cup for the first time since 1986.
New England Revolution
The New England Revolution named him head coach and sporting director on May 14, 2019. Although only one trophy was added to the cabinet since his arrival, the most successful coach did win his fourth MLS Coach of the Year award. The Revolution coach Bruce Arena took over the record for the most victories in MLS Soccer history.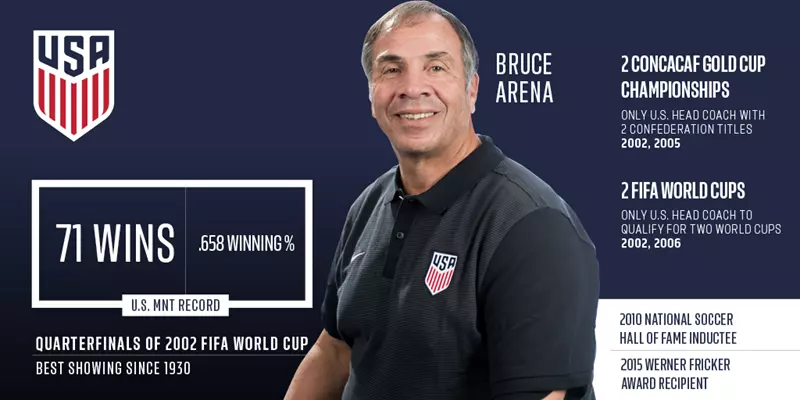 After Soccer
After being based out of Charlottesville, Virginia, for most of his coaching career, Arena now resides in the Los Angeles area with his wife Phyllis. His
son, Kenny, played for the USA youth national team and in Major League Soccer before becoming a head coach himself.
Bruce Arena was inducted into the National Soccer Hall of Fame in 2010 and was awarded US Soccer's highest honor, the Werner Fricker Builder Award in 2015.
Bruce Arena Teams Coached
University of Virginia
1989, 1991, 1992, 1993, and 1994: College Cup Winners (Five National Championships)
1988, 1991, 1992, 1993, 1994, and 1995: ACC Men's Soccer Tournament Champions
D.C. United
1996: U.S. Open Cup
1996 and 1997: MLS Cup Winners
1996, 1997, and 1998: MLS Eastern Conference Champions
1998: CONCACAF Champions' Cup Winners
1998: Interamerican Cup
LA Galaxy
2011, 2012, and 2014: MLS Cup Winners
2009, 2011, 2012, and 2014: MLS Western Conference Champions
New England Revolution
2021: MLS Supporters' Shield
United States National Team
Individual Honors:
1997, 2009, 2011, and 2021: MLS Coach of the Year
2010: Soccer Hall Of Fame
2015: Werner Frickler Award