In her role as head coach, Erica Dambach (nee Walsh) oversees the women's soccer program at Penn State. During Dambach's tenure at Penn State, the school won the 2015 National Championship. In addition, the NSCAA named her Coach of the Year twice, in 2012 and 2015.
Playing Career
During her time at William & Mary, Erica Walsh helped the Tribe win three Colonial Athletic Association championships and four NCAA tournament appearances. She served as team captain and was twice named team MVP, All-Conference, and All-Region.
As a result of her athletic achievements, the New Jersey-born player was inducted into the William & Mary Athletics Hall of Fame in 2010. With a degree in biology, she graduated.
She was an NSCAA All-American youth player and a member of the U.S. U-17 National Team program.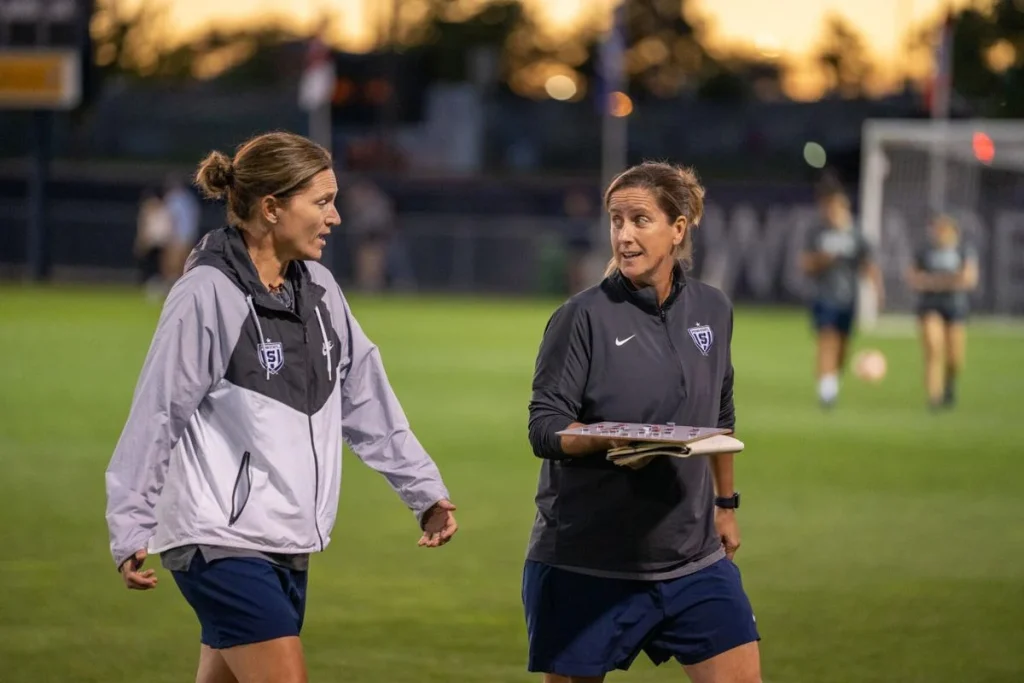 Coaching Career Of Erica Dambach
During the last fifteen seasons, Dambach has guided Penn State University's women's soccer team to twelve conference titles.
During her first season at Happy Valley, she led the team to an 18-4-2 record, including a 9-1-0 record in conference play. As a result of its 16-7-0 record in 2008, Penn State again advanced to the NCAA tournament.
While advancing to the second round of the NCAA Tournament in 2009, her Nittany Lions went 13-6-2 and 8-1-1 in Big Ten play.
A slow start turned into nine wins in the final 12 games of 2010, including an 8-2-0 record in Big Ten games to share the series title. Nittany Lions advance to NCAA Tournament second round.
During the 2011 NCAA tournament, Penn State went 21-5-0 and advanced to the second round of the tournament.
The former Harvard University head coach came to Penn State after one season. Her previous coaching experience comes from Florida State, where she was an assistant under Krikorian.
Dambach served as the assistant women's soccer coach at Lehigh University in Bethlehem, Pa., for two seasons (2003 and 2004) before taking the position of top assistant at Florida State University in 2005. Erica Dambach coached the Seminoles to an NCAA Final Four berth in 2005, a 20-4-1 record.
It was the most goals scored by a school team in a season, the fewest goals allowed, and 11 ranked wins.
While at Dartmouth College from 2000-2002, Erica Dambach was the head women's soccer coach. After earning her MBA in 2004, she moved to Lehigh. In the Ivy League, she had a record of 16-4-1, including a 37-15-2 overall record.
In 2000 and 2001, the Big Green won Ivy League titles and ranked 16th, 13th, and 25th in the nation. During her three years at Dartmouth, she led the team to two NCAA Tournament appearances.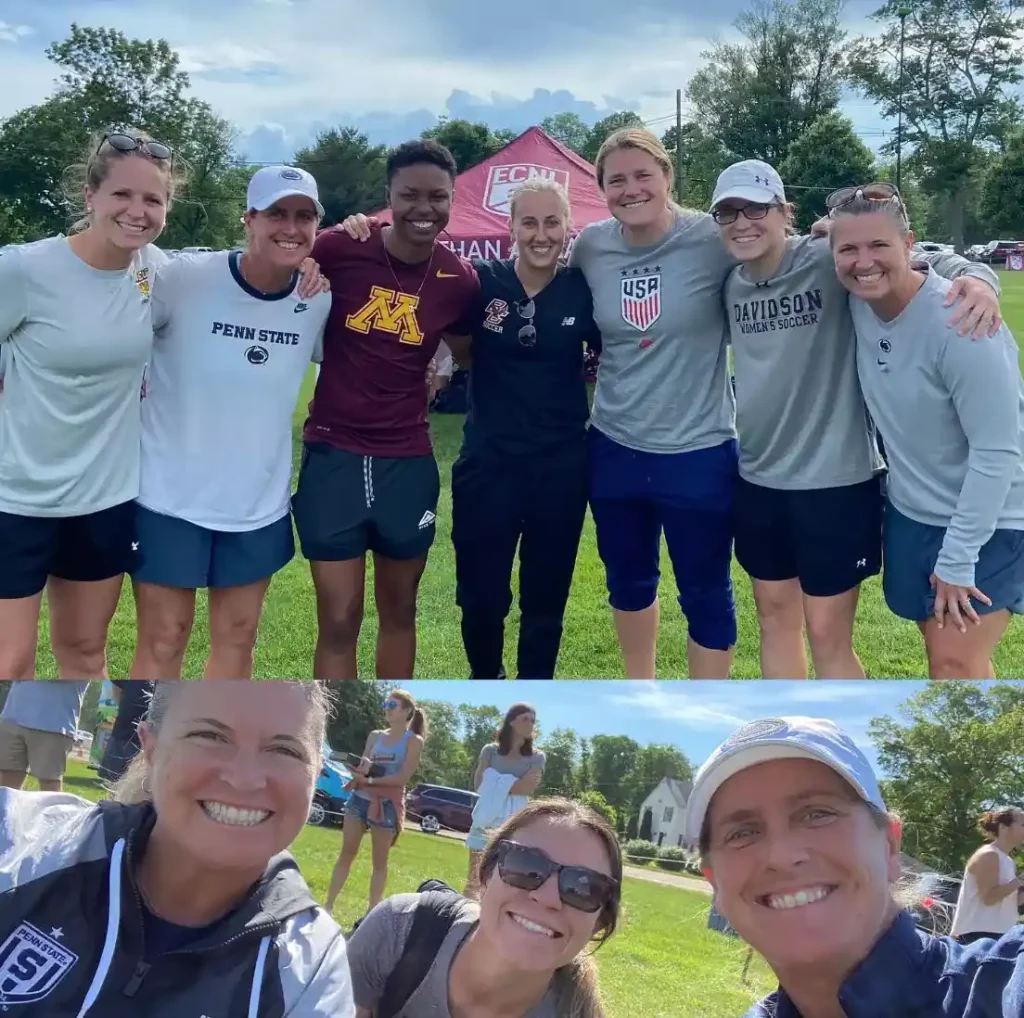 She was Dartmouth's assistant coach for two seasons, helping the Big Green win the Ivy League championship, rank eighth nationally, and make the NCAA Final Eight.
Dambach was appointed to the FIFA Courses Instructors and Lecturers Panel in January 2009. Moreover, she served for two and a half years as Chairman of CONCACAF's Women's Technical Committee.
USA Women's Assistant Coach
As a coaching staff member that led the U.S. Women's National Team to the 2008 Olympic gold medal, Erica Dambach served as an assistant coach since December 2007.
During the 2011 FIFA Women's World Cup, she was also a key member of Pia Sundhage's staff.
Dambach has coached the U.S. Women's National Team in various roles since 2004, including the USA Women's soccer coach of the US U-17 Women's National Team for 2005 and 2006.
She previously assisted Mark Krikorian with the US Under-19 Women's National Team in 2004. Additionally, Dambach helped the U-19s to third place at the 2004 FIFA U-19 Women's World Cup Thailand as the team's assistant coach.
During her tenure as an assistant coach for the women's national team, Erica was on the sidelines for Olympic qualifying campaigns, gold-winning runs at the Beijing Olympics, and World Cup Final appearances.
Having been named assistant coach once again for the United States Women's National Team in 2020, Erica Dambach will play a vital role in the team's success at the 2023 World Cup.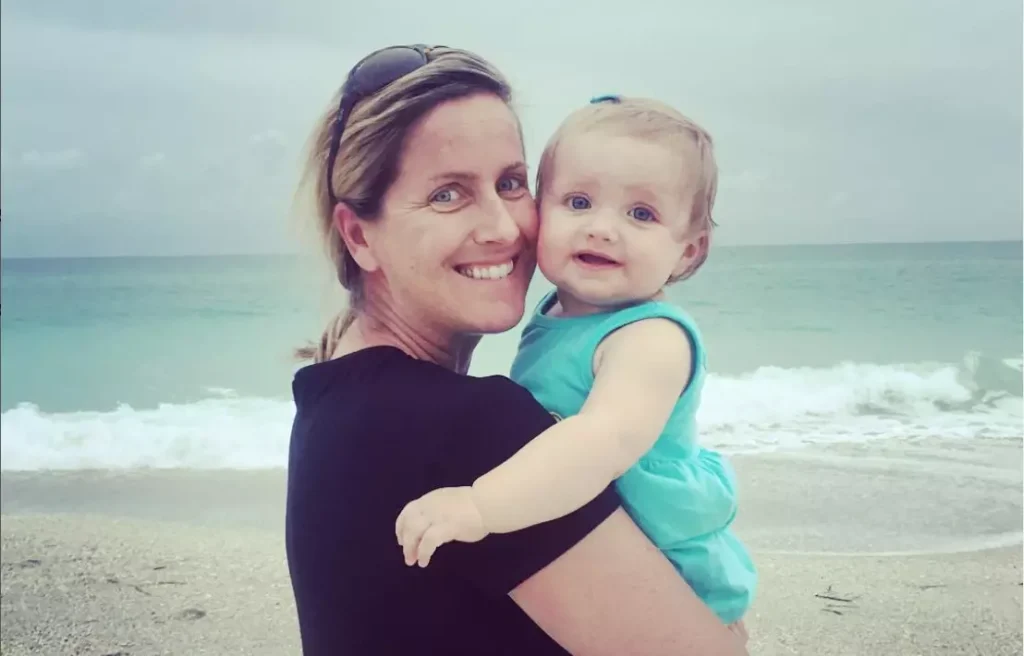 Erica Dambach Facts And Figures
Full Name: Erica Marie Dambach
Birthdate: 16/11/1975
Birthplace: Bordentown, New Jersey
Coaching Career:
Bucknell (assistant) 1997
Dartmouth (assistant) 1998–1999
Dartmouth 2000–2002
Lehigh (assistant) 2003–2004
Florida State (assistant) 2005
Harvard University 2006
Penn State 2007–
National Teams:
United States U17 2004–2007
United States U19 (assistant) 2004
United States Women's (assistant) 2007–2012
United States Women's (assistant) 2020-