FIFA, also known as the Federation Internationale de Football Association, was founded to become the single body to oversee association football worldwide. Still in existence after 118 years, it is the international governing body of association football, futsal, and beach football.
What FIFA Stands For?
FIFA stands for Fédération Internationale de Football Association. In English, the translation is: International Federation of Association Football
As an international governing body for association football, futsal, and beach soccer, FIFA is a private association. It is FIFA that organizes football's major international tournaments, including the Men's, Women's, and Youth World Cups.
What Does FIFA Do?
With the popularity of national team matches increasing at the beginning of the twentieth century, it became apparent that a governing body was needed to oversee the worldwide game. It was perceived that the English-oriented Football Association was not making progress in establishing an international body after holding many discussions on the subject.
There are several political bodies within FIFA (such as the FIFA Congress and FIFA Council) as well as the FIFA administration. The FIFA President is the highest political position, elected annually by FIFA's member associations. Zurich is home to the FIFA administration, which has 720 people from over 50 nations. A Secretary General (CEO) oversees the organization.
The current President of FIFA is Gianni Infantino, and the General Secretary is Markus Kattner. The headquarters is FIFA House – 11 Hitzigweg – 8030 Zurich, Switzerland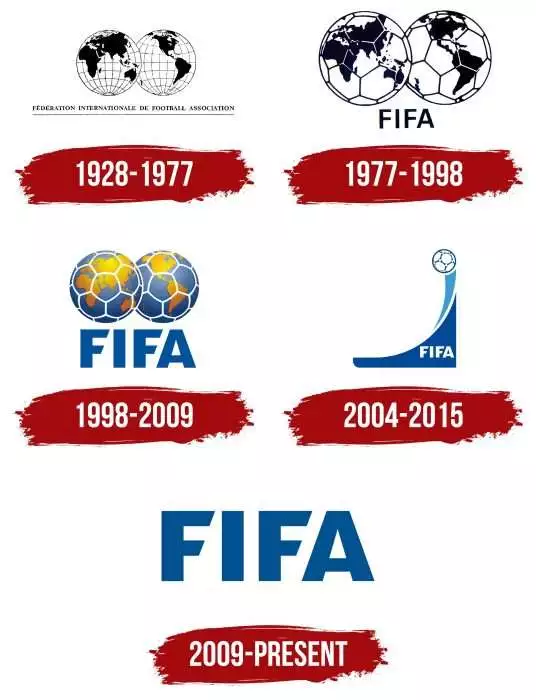 FIFA Subsidiaries
FIFA recognizes six subsidiaries (confederations), each overseeing a different continent or region of the world, in addition to its global institutions. A FIFA member is a national association, not a continental confederation. A confederation's membership is a prerequisite for membership in FIFA, as stipulated in FIFA's statutes.
Asian Football Conference – AFC (Asia and Australia)
Confederation of African Football – CAF (Africa)
Confederation of North, Central America and Caribbean Association Football – CONCACAF (North America)
South American Football Confederation – CONMEBOL (South America)
Oceania Football Confederation – OFC (Oceania)
Union of European Football Associations – UEFA (Europe)
Asia has 48 members, Africa has 56 nations, CONCACAF has 41 members, South American Football Confederation is the smallest with 10 members, followed by OFC with thirteen members. Finally, UEFA is the biggest subsidiary with fifty-five countries.
FIFA Tournaments
The FIFA World Cup is held in various formats, including youth, men's and women's, futsal, beach soccer, or club competitions. Besides being the world's most popular sporting event, the FIFA World Cup is also FIFA's financial backbone and the source of its worldwide development efforts.
Through the FIFA Forward Development Programme, FIFA provides funds, infrastructure, and know-how to its member associations based on the financial success of the FIFA World Cup.
For National Teams (Association Football, Beach Football, and Futsal)
FIFA World Cup
Olympic Football Tournament
FIFA U-20 World Cup
FIFA U-17 World Cup
FIFA Futsal World Cup
For Club Teams
FIFA Club World Cup
FIFA Youth Cup
Esports

FIFA History
FIFA was founded on 21 May 1904 in Paris in the Rue Saint Honoré 229 behind the headquarters of the Union Française de Sports Athlétiques. Several associations signed the foundation act, including:
France
Switzerland
Denmark
Sweden
Spain
Netherlands
Belgium
There were eight individuals present at that historic meeting: Victor E Schneider (Switzerland), Louis Muhlinghaus and Max Kahn (Belgium), Ludwig Sylow (Denmark), Robert Guérin and André Espir (France), and Carl Anton Wilhelm Hirschman (Netherlands).
It was intended by those involved in the idea of founding an international football federation to acknowledge the role played by the English, who had established their Football Association in 1863.
A request was made to the Dutch Football Association. Although its English FA secretary, FJ Wall, accepted the proposal, progress stalled as Scotland, Wales, and Ireland's associations, as well as the International FA Board, provided their opinions.
Le Matin journalist Robert Guérin, secretary of the football department of Union des Sociétés Françaises de Sports Athlétiques, wasn't waiting anymore. A letter was sent to each of the national associations on the continent asking them to consider the possibility of establishing an umbrella organization.
Guérin discussed the topic with Louis Muhlinghaus, his Belgian counterpart, during the first official international match between Belgium and France in Brussels on 1 May 1904. Under Lord Kinnaird as president of the English FA, it was certain that the English FA would not participate in the foundation of an international federation.
Robert Guérin took advantage of this opportunity and invited the founding assembly. An international game was in the process of being organized. It was determined that the following points would be recognized reciprocally and exclusively by the national associations represented and attending in the first FIFA Statutes.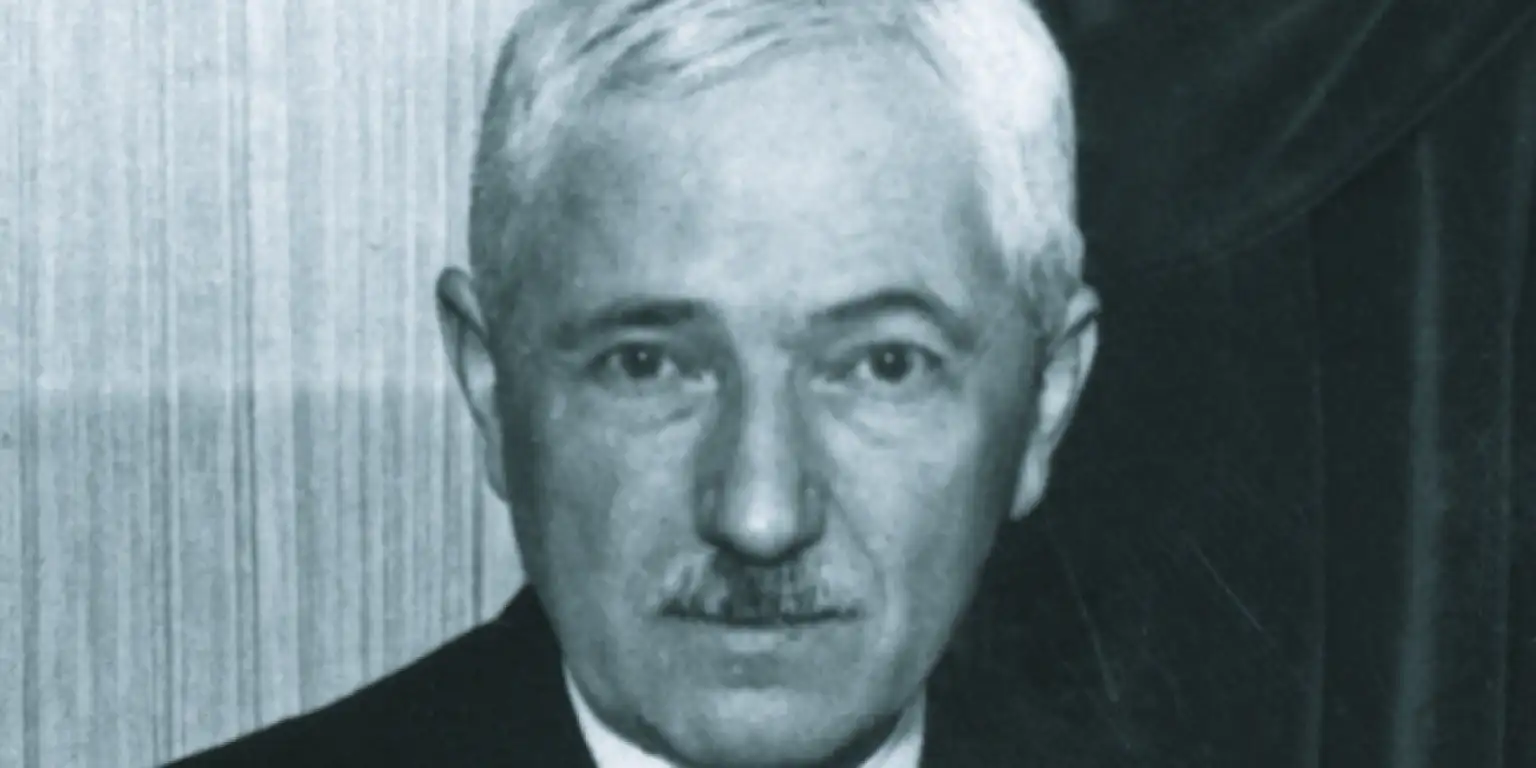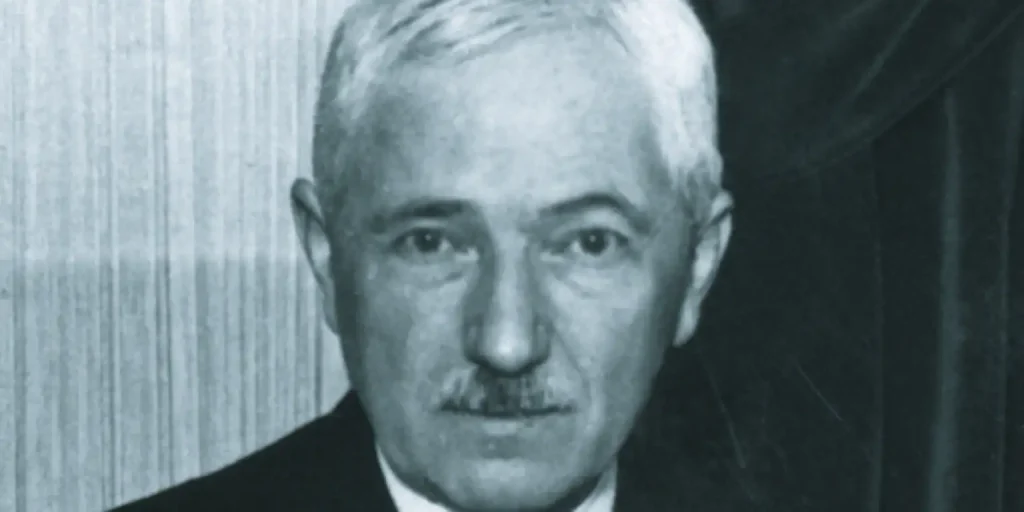 The Use Of Football Association Laws of the Game
The recognition of the national associations represented and present. The prohibition of clubs and players playing for different national associations simultaneously.
The recognition by other associations of player suspensions is announced by other associations. There was an annual fee of FF50 for each national association.
There were already plans for staging an international competition at that time, and Article 9 stipulated that FIFA alone could organize such a contest. The regulations would not go into effect until the 1st of September 1904. Additionally, FIFA's first Statutes were provisional in nature in order to simplify its membership acceptance process.
As soon as the German FA was founded, it sent a telegram confirming that these Statutes would be adhered to in principle.
FIFA Takes Shape
Following the first FIFA Congress, Robert Guerin was elected president on 22 May 1904. A Vice-President was elected from Switzerland, Victor E Schneider, and a Vice-President from the Netherlands, Carl Anton Wilhelm Hirschman.
Ludvig Sylow (Denmark) assisted Louis Muhlinghaus (Belgium) in his duties as Secretary and Treasurer. Initially, FIFA was only a paper entity, so these pioneers had a tremendous task ahead of them.
Putting this new body shape into practice and attracting new members was now the real challenge. It was first necessary to convince the English that membership in this newly created organization was essential.
FA's Executive Committee recognized the FIFA-affiliated national associations on 14 April 1905 and invited them to join. Baron Edouard de Laveleye deserves credit for FlFA's first big success.
Despite the last misgivings of the English, the president of the Union Belge des Sociétés de Sports Athlétiques dispelled them with great personal effort. FIFA honored the Baron with its first honorary membership.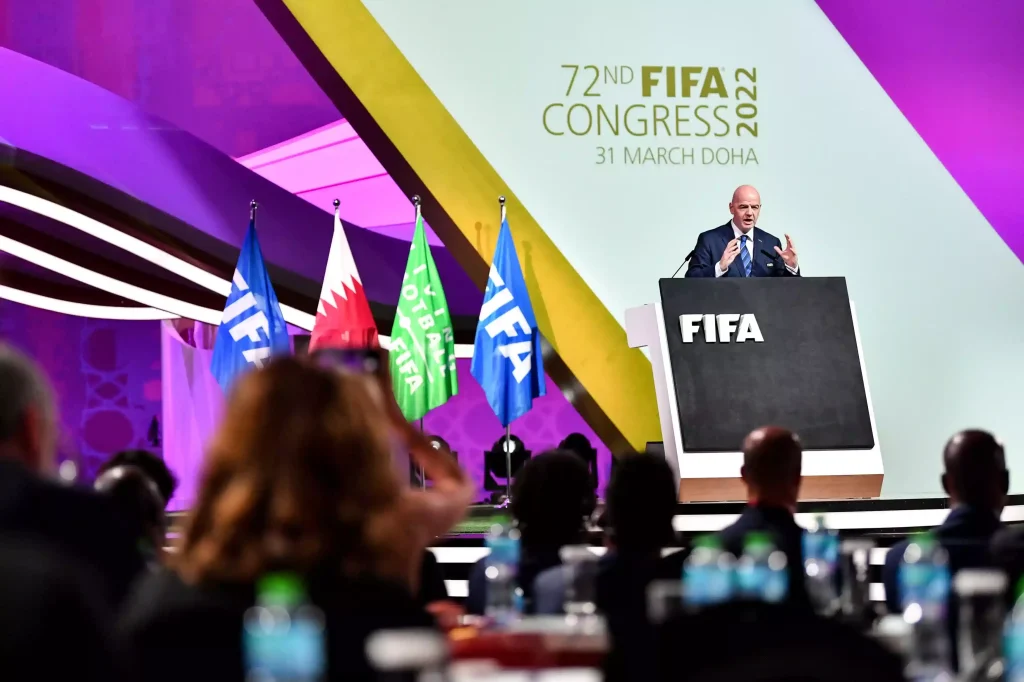 FIFA Congress
During the period of 10-12 June 1905, the second FIFA Congress was held in Paris. During this time, clubs from Germany, Austria, Italy, Hungary, and Scotland had joined FIFA; that would be followed by Wales, Ireland, and Scotland.
A 1906 international competition was already being discussed. Switzerland would organize the semi-finals and finals of this tournament, which would consist of four groups.
A trophy had already been donated by Schneider, the Swiss Vice-President, to involve the best club teams.
Although the FIFA Executive Committee had been re-elected for another year, the difficulties had begun to mount. Competitions at the first international level were unsuccessful. The French governing body was divided internally, causing major concerns for various national associations.
The FIFA President was burdened by these difficulties, despite his enthusiasm for the job. Vice-President Schneider and Espir, his personal assistant, took over the administration from Guerin as he gradually withdrew from the sport.
Nevertheless, FIFA could now show its strength. In the 1990s, FIFA prohibited its member clubs from playing against 'English Ramblers', an improvised English football club. In particular, the FA, which enjoyed a good relationship with FIFA as did its fellow three British associations, was impressed by FIFA's stance of strictness and uncompromisingness.
As evidence of this, Daniel Burley Woolfall, an Englishman, was elected the new president of the Congress in Berne in 1906 under Schneider's leadership in the absence of Guérin.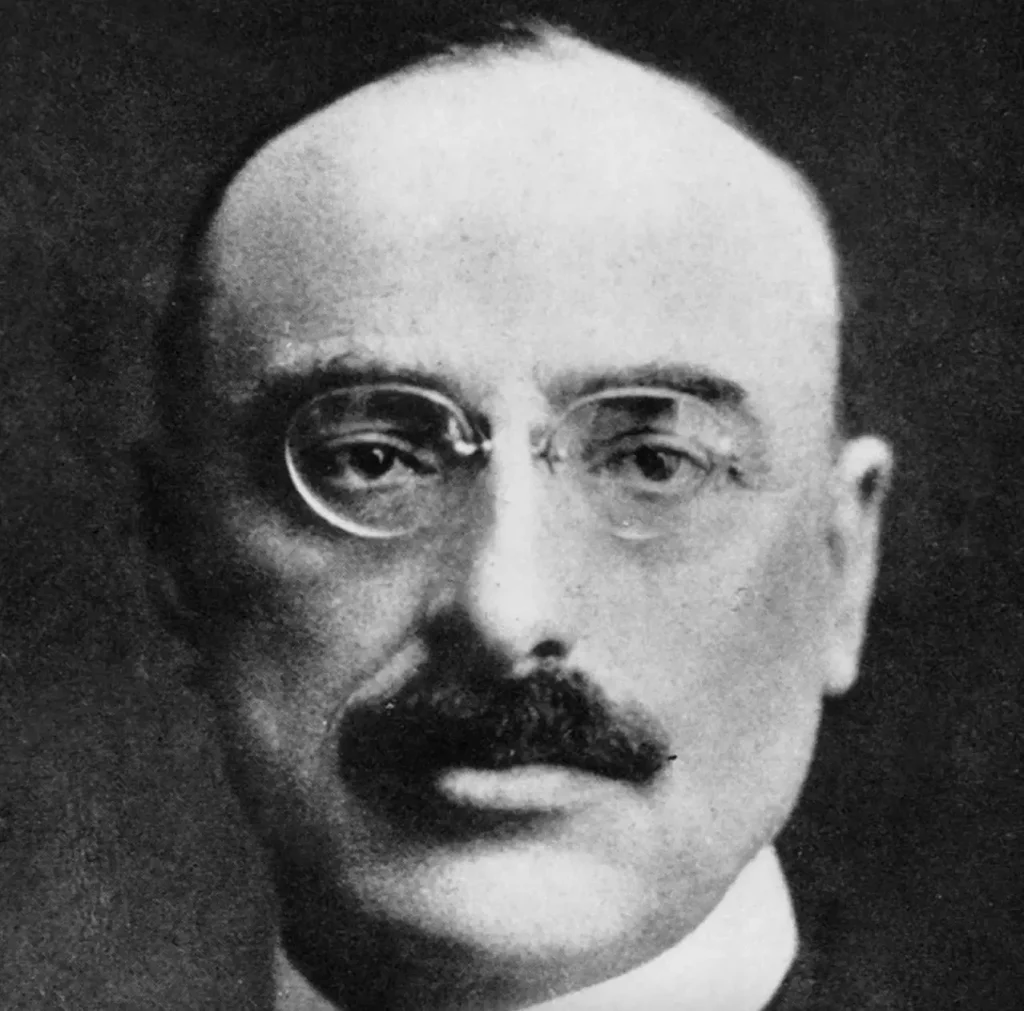 Football Became United
As a member of the FA's administrative board, Woolfall gathered a great deal of experience. Football in England and continental Europe became more united under his guidance. Additionally, he promoted uniformity in the Laws of the Game.
It was still up in the air whether a major international competition would be held, so the FA in England organized a tournament as part of the 1908 Olympic Games in London.
Organizing the tournament in Stockholm in 1912, four years later, met with some problems that were still unresolved. It was considered a show rather than a competition at the Olympics and viewed with suspicion.
With the Olympics' amateur ethos, the problem of professional players also arose – a thorny issue that would be addressed in the decades to come. In 1908 and 1912, England won both tournaments.
As per the Statutes, Congress was held annually in different cities under the presidence of President Woolfall. Throughout history, uniform football rules have always been a top priority. By implementing such rules, FIFA created a solid foundation and developed clear guidelines, which are still partially valid today.
As a result of the English President's guidance, the administration also showed obvious improvements. FIFA published its first official bulletin. As an official language, French was agreed upon. It became compulsory to apply the Laws of the Game, based strictly on the English model.
International matches were clearly defined and outsiders were prohibited from organizing lucrative games – either for national selections or inter-club matches.
Up until 1909, FIFA was exclusively made up of European Associations. In 1909/10, South Africa became the first overseas member, followed by Argentina and Chile in 1912, and the United States in 1913. The intercontinental activities of FlFA began at this point. A long path had been outlined toward full expansion.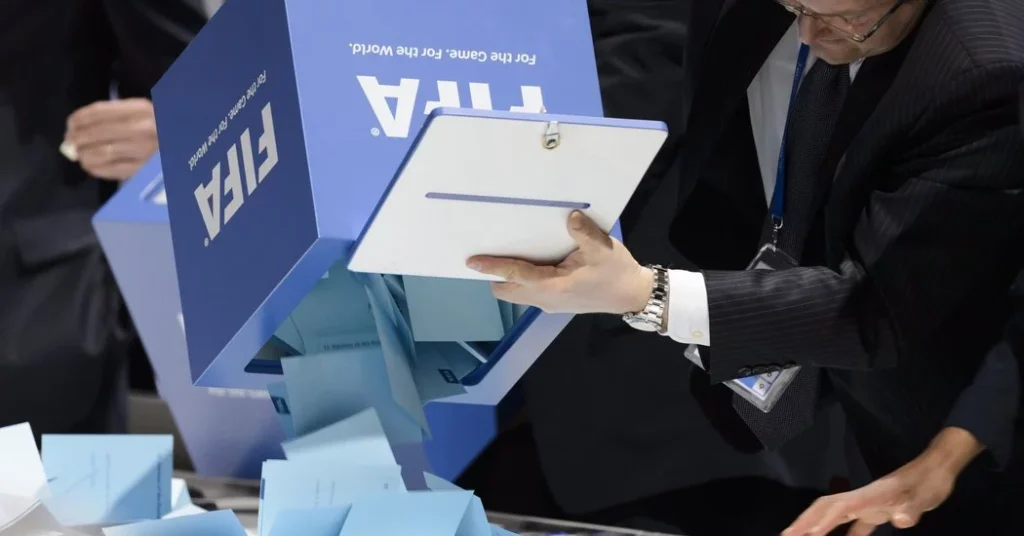 More Associations Joined
A major interruption was caused by the start of World War One. In those days, who talked about the mission of football to unite nations? Although the ties had only been maintained on a small scale, they were not completely broken.
Despite being played on neutral territory, some international matches were played. From 1914 onward, there would be no Congress due to difficulties crossing frontiers for some members.
Carl Anton Wilhelm Hirschman was the only man who kept FIFA alive after Daniel Burley Woolfall died in 1918.
Keeping the organization alive, he maintained correspondence with his foreign colleagues from his offices in Amsterdam. By doing so, he managed the FIFA Secretariat all by himself.
Hirschman devoted his life to sport and football in particular, and had an incredible capacity for work. In addition to assisting in establishing his nation's Olympic Committee, he served as general secretary of the Dutch Football Association.
He was one of the founders of FIFA, establishing contact with all its members on the initiative of Jules Rimet, the French Football Association's president. A meeting was actually convened by Hirschman in Brussels in 1919, but negotiations took a long time to advance.
Wounds had not yet healed after a long, bloody war. Especially the British delegates were reluctant to accept yesterday's foes. In 1920, FIFA's board of directors was appointed on a provisional basis at a meeting held in Antwerp. Chairman Rimet, deputy chairman Louis Oestrup, and honorary secretary Hirschman comprised the board.
All affiliated associations unanimously approved the election results via mail after it was submitted. As the next Statutes prohibited voting by mail or mandate, this was the last time such a procedure was used.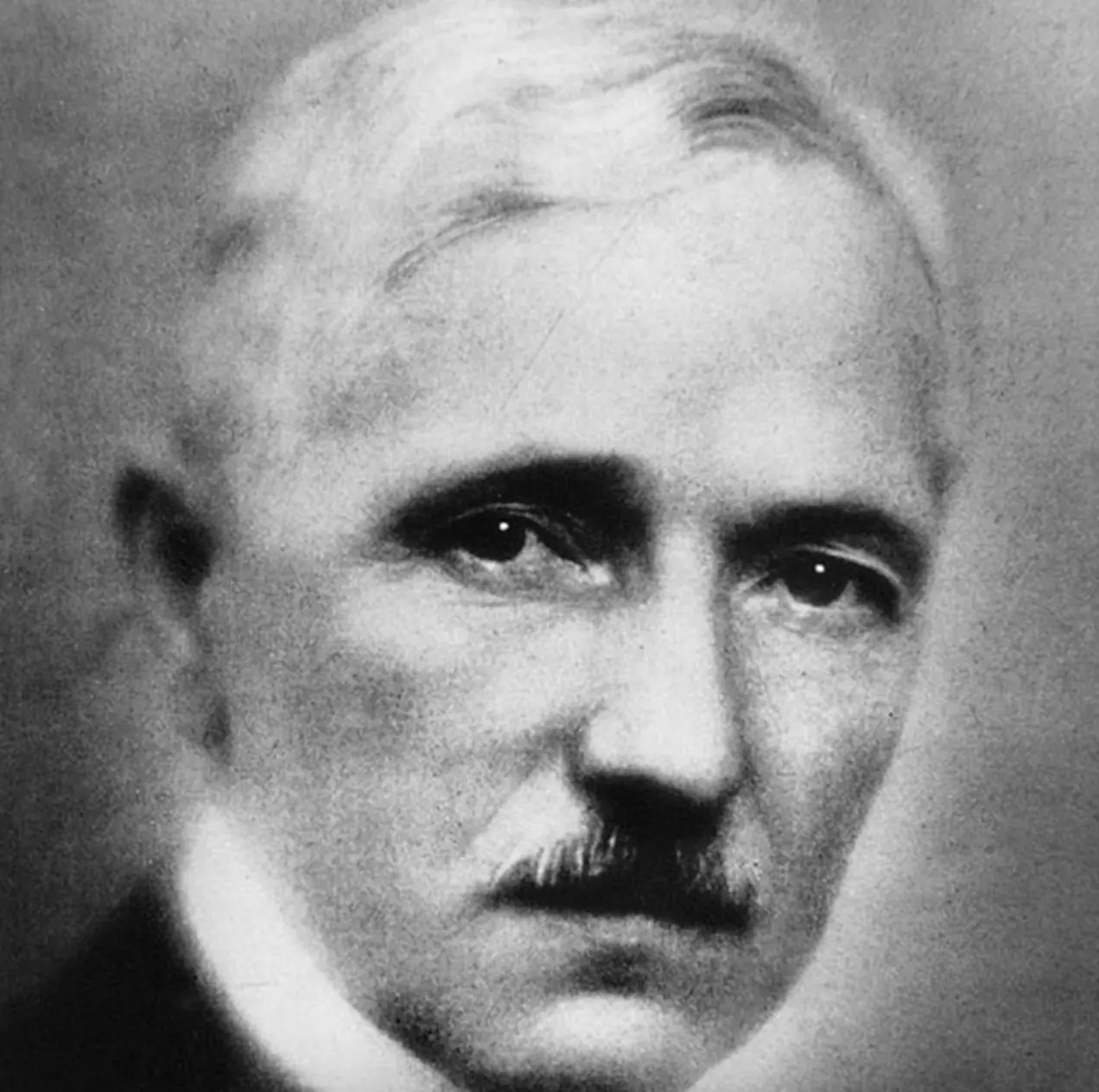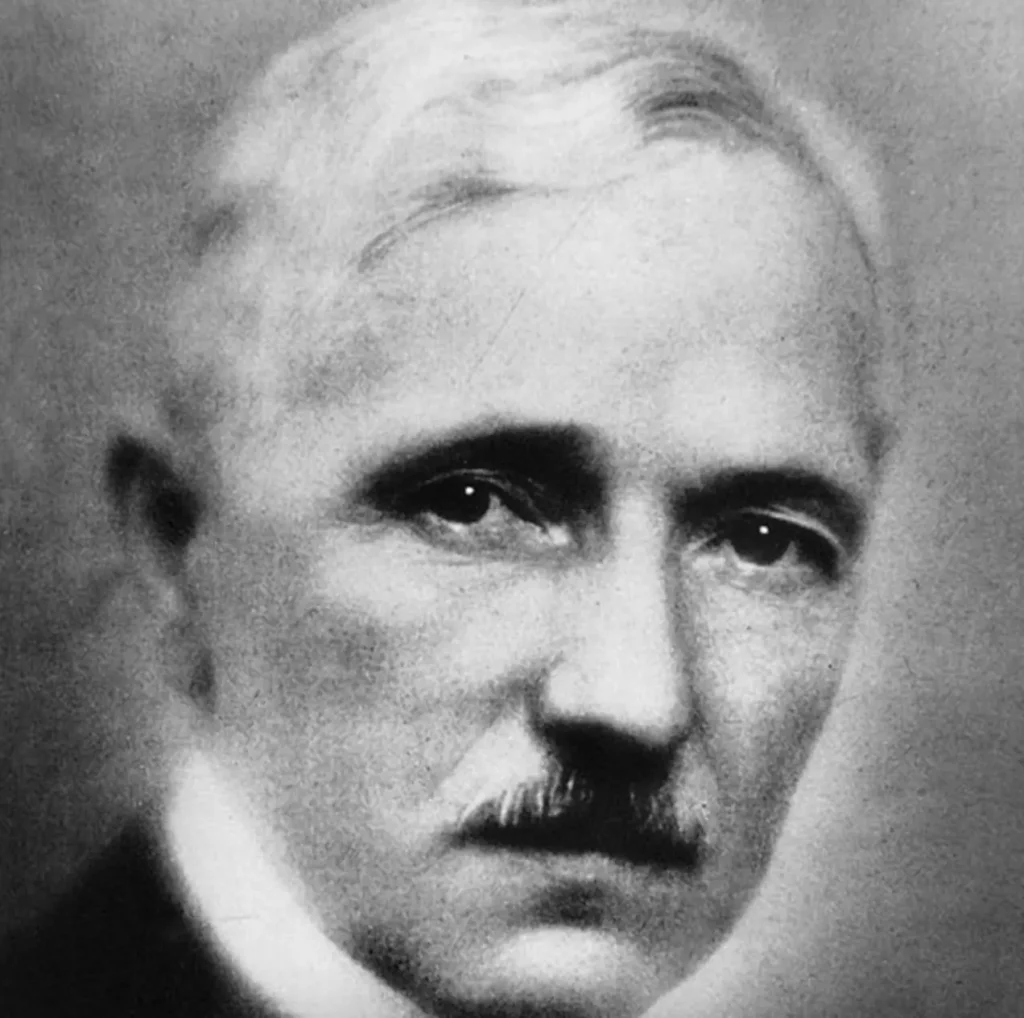 Jules Rimet
A 48-year-old Frenchman named Jules Rimet the third president of FIFA on 1 March 1921. His organization counted 20 members after being shaken by World War One. There were no Brazilians or Uruguayans present as the British had left in unison.
In spite of the horrors of World War Two, FIFA experienced an incredible upswing during his presidency. In view of Julius Rimet's success in reorganizing FIFA and realizing the dream of a world championship, one ought to refer to a 'Jules Rimet era'.
The FIFA federation had 85 members when he handed over the reins of the federation in 1954, during the opening ceremony of the FIFA World Cup in Switzerland. There was no denying that Rimet was not an unknown. His participation in the 1914 Congress occurred while he was president of the French Football League.
At that time, FIFA recognized the Olympic Tournament as a world amateur football championship if it took place in accordance with FIFA regulations. A few years into Rimet's reign, FIFA took on the responsibility of organizing the Olympic Football Tournament.
A total of 24 teams participated in the 1924 Olympic Football Tournament in Paris, which was a great success. To the delight of the crowd, a team representing Uruguay exhibited how football is played in South America while the British stayed away.
As a result, Uruguay dominated Yugoslavia 7-0, the United States 3-0, France 5-1, and the Netherlands 2-1. The Uruguay-Switzerland final was watched by sixty thousand spectators, and the South Americans won 3-0.
Montevideo celebrated Uruguay's victory as world champions. The South American dominance at the 1928 Olympics in Amsterdam was even more impressive. Their neighbors, Argentina, lost out to Uruguay for the gold medal. In no time at all, the teams were facing off in another final… with an even greater prize at stake.
The First FIFA World Cup
FlFA's desire for its own world championship was intensified by success at the Olympic Football Tournament. The affiliated associations were asked to respond to questionnaires regarding their agreement to organize a tournament.
President Jules Rimet headed a special committee to examine the question. Assisting him was Henri Delaunay, the unwavering secretary of the French Football Federation.
FIFA Congress in Amsterdam on 28 May 1928 decided to stage a world championship after a remarkable proposal by the FIFA Executive Committee. Next, we had to decide which country would host the event. Spain, Sweden, the Netherlands, Hungary, and Italy submitted their candidatures.
Aside from winning gold medals at the Olympics in 1924 and 1928, Uruguay was also celebrating its 100th anniversary of independence in 1930. Moreover, its national association agreed to cover all participating teams' costs, including travel and accommodations. Uruguay would take on the deficit, while any profit would be shared.
In the end, these arguments won the day. Uruguay was the first host country for the FIFA World Cup after the FIFA Congress in Barcelona in 1929. Others withdrew from the race.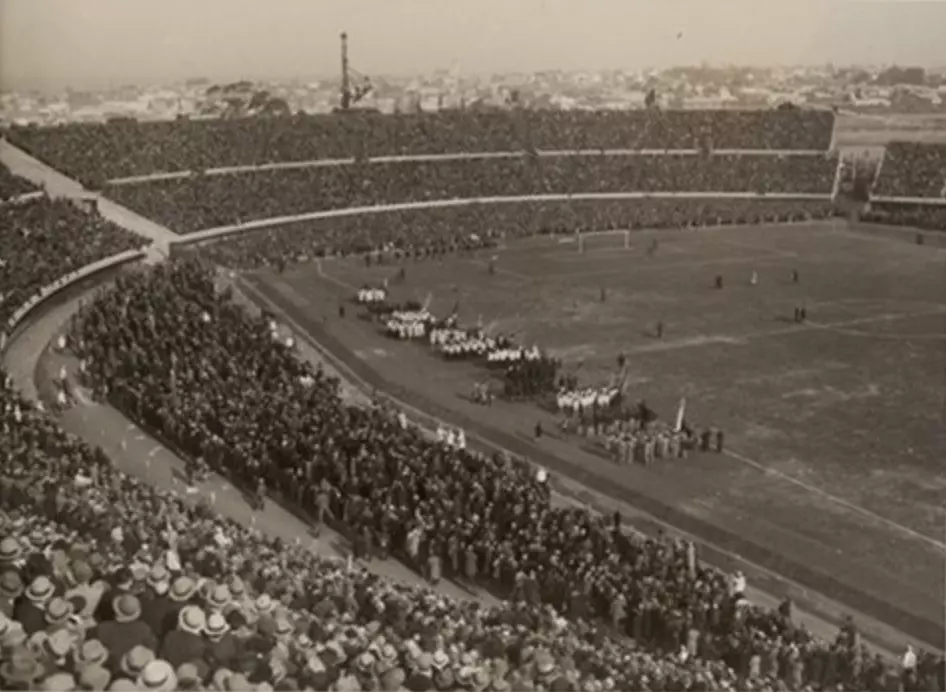 Host Country Uruguay
It wasn't all smooth sailing during the countdown to these first finals, with Europe in the midst of an economic crisis. Europeans were not only required to travel by sea for two months but also to renounce their best players.
It took Rimet much maneuvering to ensure that at least four European teams joined him on board the Conte Verde to Buenos Aires. As a result, more and more associations broke their promises.
Located in Montevideo, the Estadio Centenario was the site of the first FIFA World Cup, which was held on 18 July 1930. As both a sporting and a financial success, the inaugural event marked the start of a new era in world football.
Only four European teams participated, which disappointed the organizers. As a result of the anger in Montevideo, Uruguay became the first and only team to decline to defend its title four years later.
As the Congress convened in Budapest in 1930, Uruguay was thanked for staging the world championship in difficult conditions for the first time. In addition, it was disappointed to see only a few European teams participating.
Following FIFA's setback leading up to the Los Angeles Olympic Games in 1932, the importance of the new tournament only grew. The Olympic Football Tournament was abandoned after disagreements with the International Olympic Committee over amateur footballers' status were not resolved.
Italy Was The Next Host
Italy won the bid to host the second FIFA World Cup over Sweden, and this time there were qualifying matches to determine the 16 finalists. Brazilian and Argentine football teams played only one match each, unlike 1930, when they played in groups. In extra time, Italy beat Czechoslovakia to win the Final. The Final was broadcast on radio for the first time.
After four years, Rimet's wish was realized when his home country, France, hosted the third FIFA World Cup. Sweden had no opponent in the first round due to Austria's disappearance from the scene.
Argentina withdrew and Uruguay refused to participate. The Dutch East Indies and Cuban national teams came to France for this reason. There was no home victory this time, and Italy successfully defended their title.
World War Two prevented the FIFA World Cup from taking place in 1942 for the fourth time. It was not until 1 July 1946 in Luxembourg that FIFA's Congress met again, despite FIFA maintaining its Zurich offices throughout the conflict.
The 34 associations present gave Rimet a special Jubilee gift, in celebration of his 25 years as President. The FIFA World Cup trophy will now be known as the Jules Rimet Cup. The World Cup will be held in 1949 (and postponed to 1950 for time reasons) with Brazil as the only candidate. A 1954 option was also given to Switzerland.
British Associations Return
FIFA welcomed the four British associations back in 1946. In part, this was due to the diplomatic skills of Jules Rimet, who found in Arthur Drewry and Sir Stanley Rous farsighted partners in the English FA. Both would go on to become FIFA presidents in the future.
At Hampden Park in Glasgow, Great Britain played a match against a 'Rest of Europe XI' to commemorate the event. One hundred thirty-five thousand spectators attended the match, which was dubbed 'The Match of the Century' by the press. The event brought in £35,000 in receipts.
To help FlFA overcome financial difficulties caused by the war, this sum was placed at its disposal as a sign of goodwill. It was a 6-1 victory for the British. In 1950, Brazil hosted the first post-war FIFA World Cup, where Uruguay won. In Montevideo, the 'Jules Rimet Cup' arrived for the second time.
Rimet's long reign came to an end in 1954 when the fifth final began in Switzerland. During the Congress in Bern on 21 June, the 80-year-old President confirmed his retirement after opening the tournament in Lausanne.
Standing ovations greeted Rimet, who also became the first Honorary President. West German captain Fritz Walter received the 'Jules Rimet Cup' for the last time on 4 July from the 'Father of the World Cup'.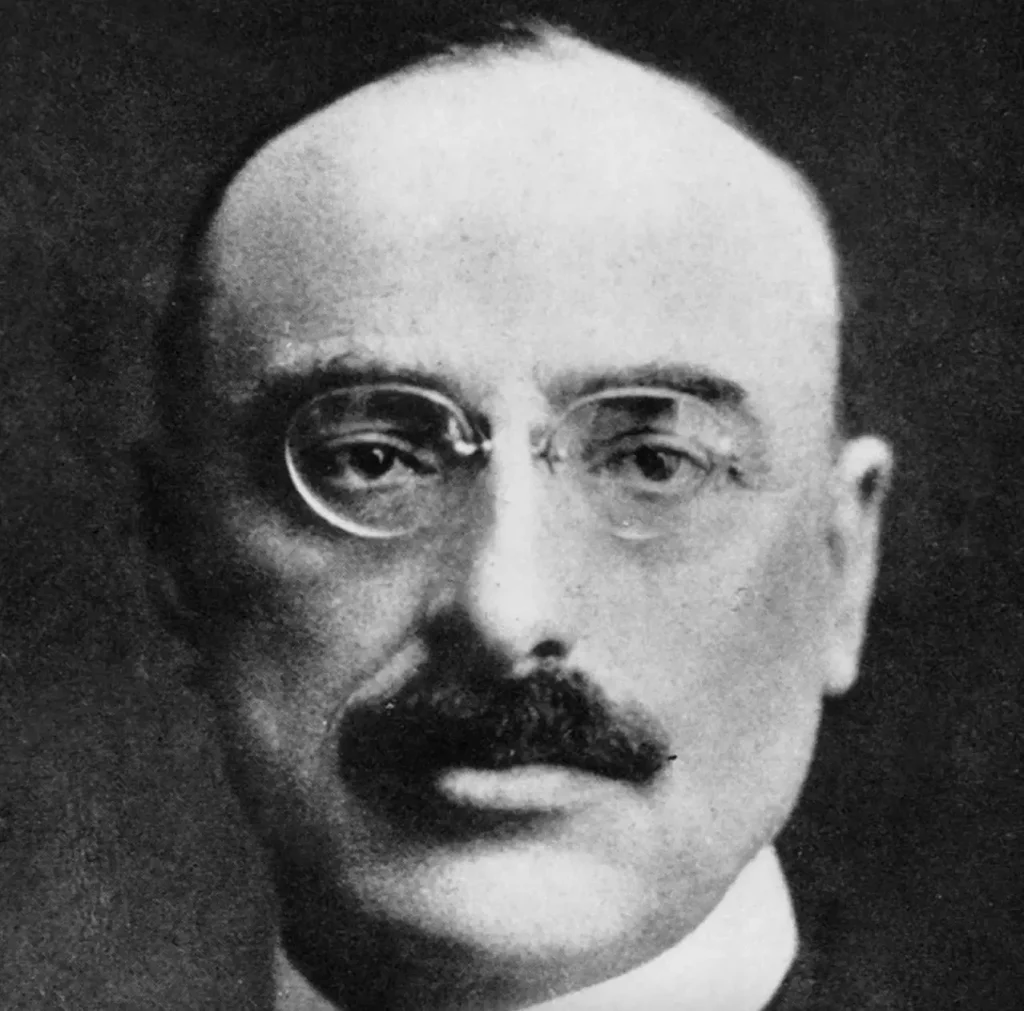 50th Anniversary Of FIFA
The fourth President of FIFA, Rodolphe William Seeldrayers, succeeded Jules Rimet, whom he had served as Vice-President for over 25 years. With 85 members, FIFA celebrated its 50th anniversary in his new role. In October 1955, he died, ending his brief reign.
Seeldrayers' successor was Arthur Drewry, who was elected President on 9 June 1956 after serving as interim President for more than half a year. The sixth FIFA World Cup was opened in Stockholm in 1958 by him as chairman of the FIFA Statutes Study Committee.
Drewry's presidency would only end with Brazil's first world title in Sweden. In 1961, he passed away at the age of 70.
Ernst B Thommen, who chaired the FIFA World Cup Organizing Committees in 1954, 1958, and 1962, supervised FIFA's operations for six months.
Stanley Rous
Sir Stanley Rous was then elected as FIFA's sixth president on 28 September 1961.
The late 1930s saw Rous become a referee for international matches and help rewrite the Laws of the Game. A world title was won by England during his term of office in 1966, which brought him great joy. Rous was responsible for overseeing further expansion during his tenure as President.
Post-colonial nations began affiliating with FIFA as soon as they became independent, marking the beginning of steady growth in membership. A significant contribution to the expansion of the FIFA World Cup worldwide was also made by its television broadcast.
FIFA was a private institution, so its means and possibilities were still limited since it received neither government subsidies nor other funding. Profits from the FIFA World Cup were the only source of income, and they had to be spread out over four years. Therefore, Rous was able to maintain FIFA's quality work with a great deal of self-sacrifice.
On 11 June 1974, he was honored with the title of Honorary President in Frankfurt. The Fédération Internationale de Football Association was taken over by Brazilian Dr Joao Havelange that day.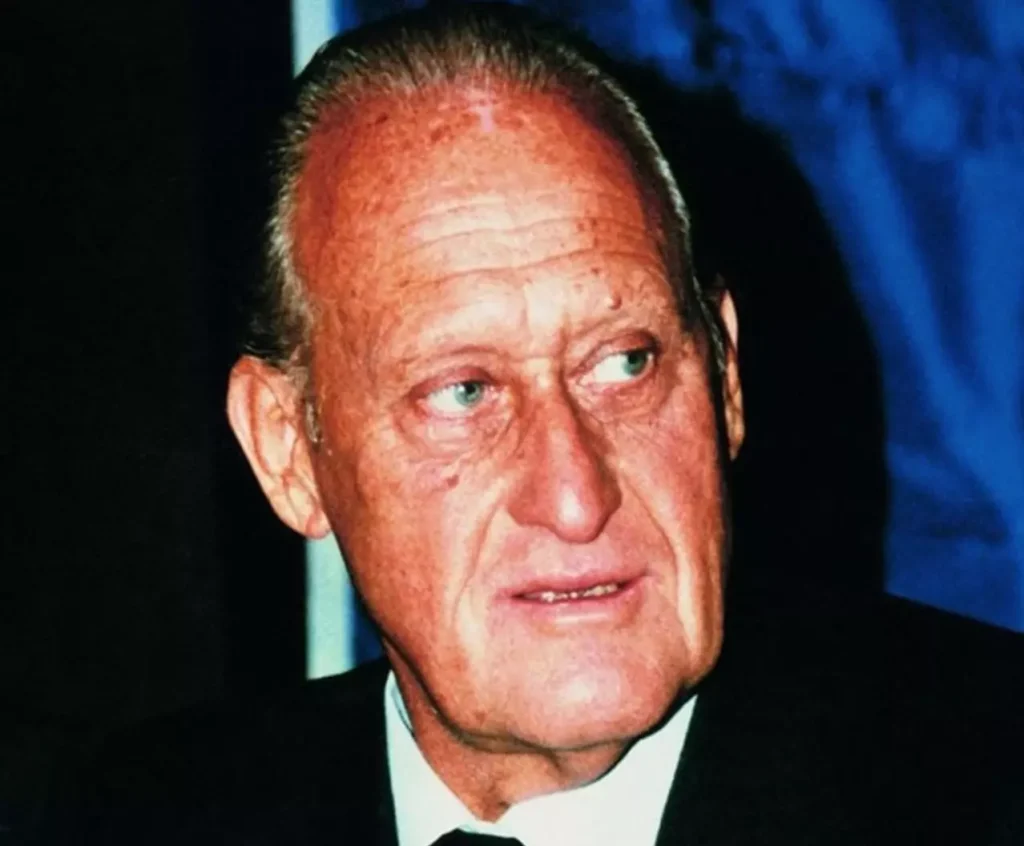 A New Era At FIFA
In 1970, Dr Joao Havelange presented his candidacy for the FIFA Presidency on behalf of the Confederation Sudamericana de Futbol, having sought solutions to world football's major problems since then.
Upon being elected to the 39th Congress in 1974, the Brazilian was ready to look at football not just as a competition, but also as an opportunity to promote technical development worldwide.
The installation of Havelange at FIFA's headquarters marked the dawn of a new era. In the past, the world governing body had been somewhat conservative when it came to taking decisions since survival depended almost exclusively on FIFA World Cup proceeds every four years.
Havelange transformed an administration-oriented institution into a dynamic enterprise brimming with new ideas and a commitment to implementing them.
Despite the fact that FIFA has been headquartered in Zurich since 1932, the actual address didn't change; however, a modern office building now stands next to the Derwald Villa and houses almost 100 employees.
With nine teams from Europe and four from South America, FIFA was flexing its muscles for the tenth FIFA World Cup in 1974. A ripple effect was beginning to be felt on the international sports scene caused by political upheavals, especially in Africa.
The continents of Africa, Asia, and CONCACAF each sent one representative to the world football showpiece at that time. A total of 24 teams competed in the 1982 FIFA World Cup in Spain due to Havelange's decision.
Extend The World Cup To 32 Countries
Since that decision, Havelange's policies have been vindicated by the unqualified success of teams once assumed to be also-rans. The field was extended to 32 finalists for the 1998 finals in France, allowing all federations to participate even more.
On a political level, Havelange steadfastly adhered to FIFA's principle of universality, following the course of appeasement and service. The FIFA offices became a hub of sport diplomacy under his leadership.
During the Asian final qualifying round for USA 94, representatives from Iraq, Iran, the two Koreas, Japan, and Saudi Arabia met in a friendly and peaceful atmosphere in Zurich in July 1993.
He had already displayed his ability to capitalize on the conciliatory potential of football at just the right time. A Brazilian diplomat visited every association at least once before smoothing the way for China to rejoin FIFA after intense diplomatic activity. A joint team from the two Koreas represented the two countries at the FIFA World Youth Championship in Portugal in 1991.
In all FIFA qualifying competitions, Israel competed against European teams due to its unique situation.
Globalization Of FIFA
As football has gained prominence over the past 40 years, it has spread into other spheres of society, commerce, and politics. There is no other factor that has encompassed whole regions, people, and nations like football have.
In recent years, the industry has attracted approximately 200 million active players, opening up new markets both for itself and for other businesses.
Especially in Asia and North America, the potential has yet to be realized. With 211 member associations as of mid-2022, FIFA is one of the biggest and most popular sports federations in the world.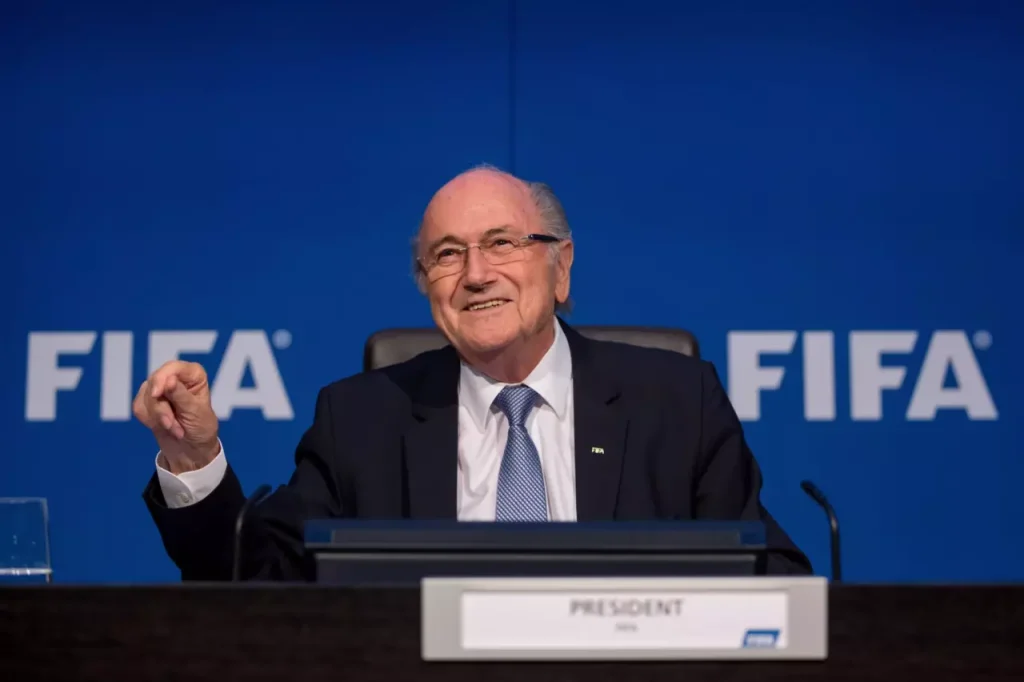 The Blatter Years
Dr Joao Havelange retired on 8 June 1998 and Joseph Blatter succeeded him as FIFA's eighth president. After serving FIFA in various capacities for 23 years, the Swiss gained prominence in international football with this victory at the 51st FIFA Ordinary Congress in Paris.
In addition to serving football, FIFA, and youth around the world, Blatter was one of the most versatile and experienced practitioners of international sport diplomacy.
The World Cups were awarded to Russia in 2018 and Qatar in 2022, respectively, due to allegations of corruption, bribery, and vote-rigging related to FIFA leadership's election of Sepp Blatter and the World Cups' awarding.
As a result of these allegations, the US Department of Justice indicted nine high-ranking FIFA officials and five corporate executives on racketeering, wire fraud, and money laundering charges.
As part of a parallel but separate criminal investigation into how World Cup 2018 and 2022 were awarded, several of these officials were arrested by Swiss authorities on 27 May 2015 including Sepp Blatter.
Revision Of FIFA Code Of Ethics
FIFA removed corruption from its list of ethical violations in its 2018 code of ethics review.
There was no change to the offences of bribery, misappropriation of funds, and manipulation of competitions, except that a ten-year statute of limitations was added.
Public statements defaming FIFA also became an offense under the revision. The real value of the revision to FIFA is the chilling effect it will have on critics, according to Alexandra Wrage, a former member of the FIFA governance committee and an expert in anti-bribery compliance.
A 2 million Swiss Franc payment from Fifa to Platini, authorised by Blatter, meant that Blatter and Michel Platini would be banned from all football-related activities for eight years.