Clube de Regatas do Flamengo ('Flamengo Rowing Club' in English) – typically referred to as just Flamengo – is a Brazilian football club dating back to late 1895. Or does it? We're diving deep into the Brazilian giants to uncover their storied history and find out what they've been doing to the present day.
Whilst the club was technically founded on 17th November 1895, Flamengo initially began under a very different guise. Nestor de Barros lived in Rio de Janeiro, Brazil, with his manor situated on Flamengo Beach. 
Humble Beginnings
Like most hobbies and projects that guys take on, de Barros and his associates decided to pursue sailing in an effort to 'woo' the middle-upper-class women of the period; it didn't go well.
Lacking funds, de Barros and his group could only afford a used boat – Pherusa – which required extensive repairs before it was even worthy of competition. 
When the boat did see competition, the club were forced to retire when strong winds capsized their boat, nearly drowning several men. Worse still, the boat was stolen after the accident, forcing the group to save further for a new boat – Etoile, which they renamed Scrya.
This leads us to 17th November 1895, on the night of which the group gathered at Nestor de Barros' manor, situated on Flamengo Beach, to found the Grupo de Regatas do Flamengo (Flamengo Rowing Club).
Flamengo actually only started playing football after a group of ten ready-trained, dissatisfied players from Fluminense left the club.
Flamengo tempted the players with many offerings, including establishing the land sports department at Flamengo, rowing cemented this connection; if Alberto Borgerth, their captain, wasn't a rower for the Flamengo rowing team, the football team would have certainly looked elsewhere. 
On 8th November 1911, the new members were officially admitted and football at Flamengo had formally begun.
The team played their first official match on 3rd May 1912 which – 111 years later – remains their largest margin of victory, knocking in fourteen more goals than their opponents Mangueira who they smashed 16-2.
However, after nicking their players, Flamengo played their first match against Fluminense, starting the Fla-Flu rivalry. In a cruel start to life, Flamengo lost their first Fla-Flu matchup by just one goal, losing 3-2, though it would kick off a huge Rio de Janeiro rivalry for the years to come. 
Things didn't get off to a great start, and rather than take a step back and approach fixing performances, an easier, more impactful fix was taken.
When first conceived, the club's kit was Blue and gold symbolising the sky of Rio de Janeiro and the riches of Brazil. A stark contrast to the snazzy, now iconic Red and Black. However, after a lack of success in their first season, the kit's colours were changed with many citing the club's initial colours as bad luck.
Two years later, Flamengo found their fortune, won the Campeonato Carioca for the first time in their history 
Throughout the 1920s, Flamengo saw a significant improvement in its performance, and the club's on-field achievements gradually attracted more supporters and sponsors. 
This improvement in performance translated to success, as they were victorious in four separate state championships across the decade.
In 1925, they'd win 6 tournaments, including another Campeonato Carioca, as by now the club were quickly establishing itself as a firm favourite of the nation.
The 1930s ushered in a period in which Flamengo quickly established themselves as the nation's favourite side, regularly voted the most liked club in Brazil.
In the 30s Flamengo seemed most concerned with raising their popularity further, with step one being turning the side professional in 1933. Their final amateur match, a resounding 16-2 victory, a poetic repeat of the scoreline of their first official match.
Bolstered by its successes in the state championships, the club emerged as a dominant force in Brazilian football. Local advertiser José Bastos Padilha had been elected club president and helped grow the Flamengo brand further, organising contests for schools across the country to come up with a  motto for the club.
This would give birth to part of the club's anthem, uma vez Flamengo, Flamengo até morrer ("Once you are Flamengo, you are Flamengo 'til you die").
Clube de Regatas do Flamengo – Professional Football Team
The years between 1931 and 1940 witnessed the rise of several legendary players like Domingos da Guia, Leônidas da Silva, and Zizinho, who became instrumental in shaping the club's rich footballing legacy. These 3 players were some of the biggest stars of the Brazilian league at the time, and only further bolstered the side's fervent popularity.
Flamengo clinched its first Campeonato Carioca title in 12 years in 1939, marking a turning point after a period of adjustment to being a professional club. This triumph, though later than some would serve as a precursor for a dominant few years. From 42-44, they won 3 state Championships in a row solidifying the club's position as one of Brazil's premier football teams.
As the 50s arrived, and Brazilian football grew and grew in quality, Flamengo remained a fiercely competitive side, repeating their feat in the 40s, to win 3 state championships in a row again, 11 years later.
As impressive as another 3 state championships in a row were, an even more significant event occurred before any of those had been won, as the Maracana became the clubs home ground following the 1950 World Cup.
The iconic stadium is still used today and has been the setting for countless fierce rivalries, heartbreaks and glorious victories.
With Flamengo now comfortably the biggest club in the country, more rivalries began to spring up, as soon matches between themselves and Botafogo had been dubbed as the Clássico da Rivaldade, or far less impressive sounding 'Rivalry Classic' in English.
It was through one of these clashes that an iconic footballing mascot was born. Flamengo would adopt the beloved Vulture as the club's mascot, but more than just an intimidating animal mascot, the adoption of the animal is rooted in symbolic protest against their Botafogo rivals.
On June 1st, 1969, during a match against Botafogo, Flamengo supporters released a vulture onto the field in response to the racist cheers of urubu (vulture) from Botafogo and other teams' supporters.
It was through taking ownership of the distasteful jeers that a mascot was born. The vulture a symbol of fans' defiance in the face of adversity and admission of pride in their heritage, no matter the prejudice they were exposed to.
A Club Hero
1971 saw the emergence of a club icon, forever associated with Flamengo: Zico. The elegant midfielder possessed extraordinary skill, vision, and an uncanny ability to score crucial goals, and was famed worldwide for his pinpoint free-kicks that he could score with either foot. 
With Zico leading the team, Flamengo enjoyed success after success. Four State Championships in 1972, 1974, 1978 and 1979 respectively earmarked the decade as their most successful since the 20s.
In addition to finding success in the hotly contested state championship, Flamengo would finally bring home a national championship, clinching the Campeonato Brasileiro Série A in 1980 for the first time since its inception in 1959.
Two more shortly followed, as now the club had figured out how to win the Série A, they'd completely dominate it, winning again in 1982 and 1983. In typical Flamengo fashion, always at their best in the first half of a new decade, they wouldn't win it again for another 10 years.
With Zico leading the way, Flamengo clinched several more Campeonato Carioca titles and the prestigious Copa Libertadores in 1981. 
The Libertadores victory was a momentous achievement for the club, but in spite of what was their crowning achievement as a club, it was quickly overshadowed by something even bigger: An unforgettable victory in the Intercontinental Cup against Liverpool, as Flamengo became the best club team in the world.
After a final state championship, Zico left for Europe after 12 years at Flamengo, in which he scored 123 from 212 from midfield. He'd been crowned player of the year in 1981, and at 30 years old took the chance to play in Europe before it was too late. 
However, he would soon return to the club he loved too much to stay away from. He would close out his career here, retiring in 1989, just shy of 37.
Following Zico's retirement, Flamengo were left with a big hole to fill, With a team composed of a fair few club heroes that were at this point the wrong side of 30.
Superstar Signings and Financial Turmoil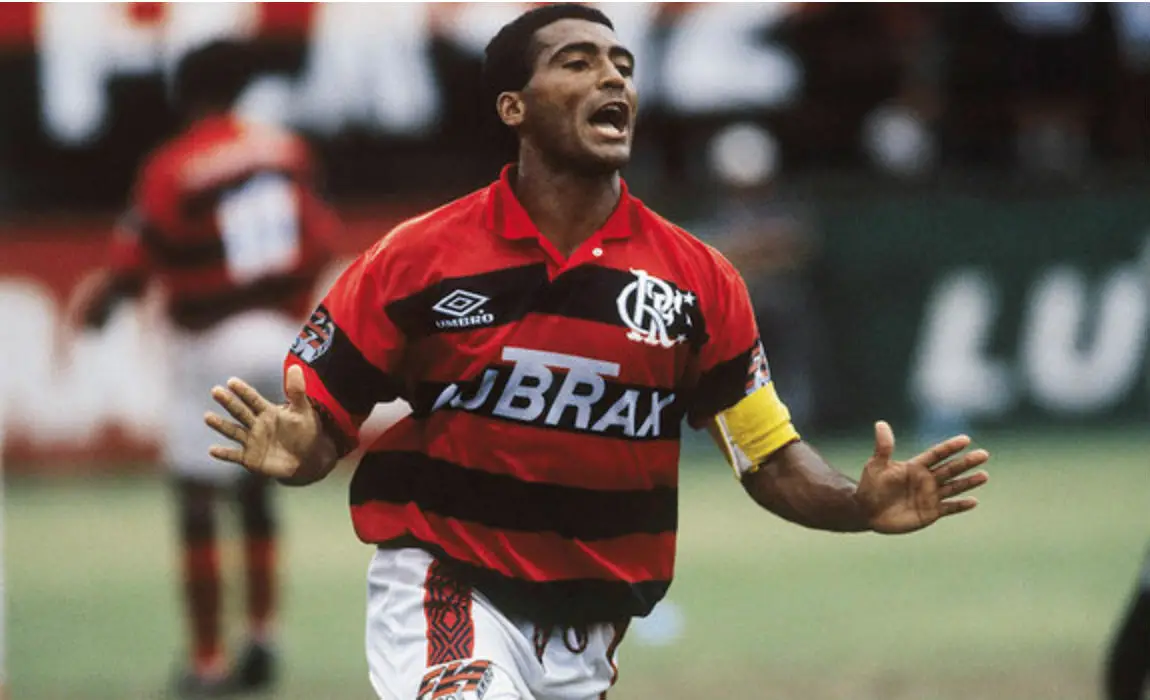 Come 1995, Brazil and the world would see a shock transfer, bringing all eyes to Brazilian club football. At the peak of his powers, having just won world player of the Year at Barcelona. Romário signed for Flamengo.
Teaming up alongside Edmundo and Savio, they'd form a strike force, rightly dubbed as the attack of dreams'. But… for all their talent Flamengo would struggle to find success. Runners-up in the Copa Libertadores and no other major trophies, Flamengo's star-studded lineup couldn't find results. 
Romario scored 60 in 59 in his first season, and after leaving to play for Valencia during the offseason, and returning, he'd bag a further 55 in 77, but come 1999 he was gone.
Thus commenced desperate times. In 2001 the club narrowly avoided relegation to the Serie B in the national league, and by 2005 had been struggling. The heavy spending on the likes of Romario had drained the club's finances, and with the move not translating to titles, the club were soon in financial disarray.
But, in 2005 after years of consolidation, Flamengo were a side ready to compete again, showing this by finally conquering the Copa Do Brazil on their 5th appearance in the final.
By 2009, Flamengo had completed yet another three state championship wins in a row, and a further Campeonato Brasileiro Série A win, this one the first in 17 years.
But once again for Flamengo, their quick burst of success gave way to mediocrity, as the next 5 years were spent dwindling in the doldrums of mid-table, even flirting with the idea of relegation.
The signing of Ronaldinho in 2011 was the highlight of these 5 years, the former Ballon d'Or winner spending a season there with a very respectable return of 23 goals in 56 for the club.
Flamengo in reality lacked the funds to pay him, leading the Brazilian to sue the club for not paying 4 months of wages.
Bouncing Back for the 5th Time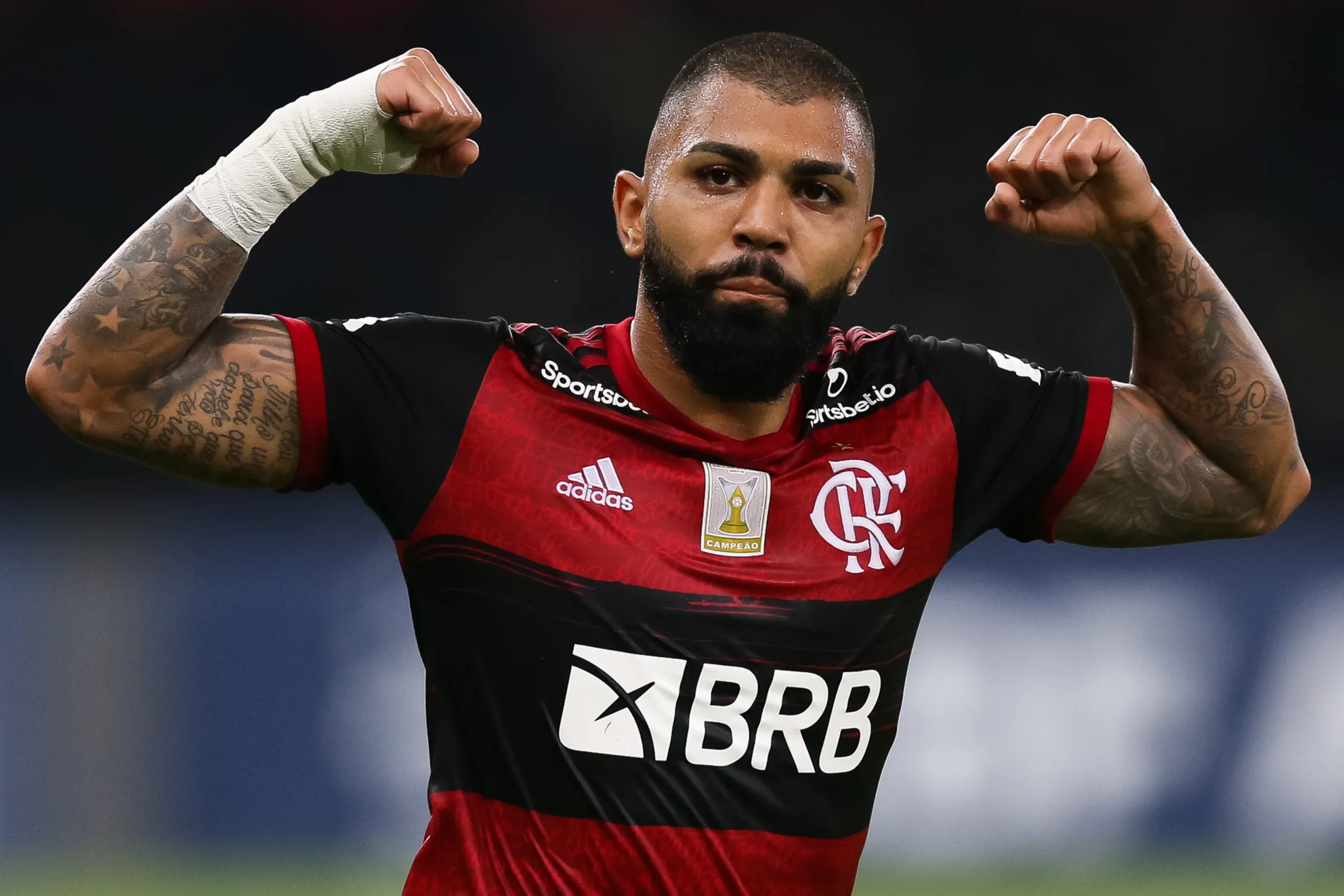 A few years later, Flamengo had steadied a sinking ship, and were the only Brazilian club in 2014 to reduce their debt, even recording a record annual profit.
As things once again looked up, for a club always bouncing between ecstasy and despair, optimism returned to the fans. Coming close to multiple big titles, losing in the Copa Do Brasil final on penalties, and losing in the Copa Sudamericana final over two legs.
Finally, we are brought to the last few years, and things have only gotten better. After a combined 81 million Euros in sales from Lucas Paquetá and Vinicius Junior, Flamengo restructured their team and mounted a series trophy charge. 
In 2019, with star striker Gabriel Barbosa leading the line,  they would win another Copa Libertadores, State Championship and Campeonato Brasileiro Série A, in a first treble. In keeping with tradition, they'd then win the state championship another two times in a row, as Flamengo do.
Don't question it, it's just their thing to have a drought and then win three on the bounce.
Finally, in 2022, Copa do Brasil and Copa Libertadore's victories furthered another period of dominance, as this time they hope to see this one last beyond just 5-10 years.