The Christmas holidays are a rare opportunity to spend quality time with friends and family while giving and receiving gifts. For Tottenham Hotspur striker Harry Kane, Christmas seems to come twice in consecutive days. He indeed receives more than he gives.
Harry Kane Boxing Day Numbers
At this point, it is an annual tradition for Harry Kane to hit the back of the net on the day after Christmas. He has scored an absurd eight goals in the five Boxing Day matches the 27-year-old has featured in. This makes him joint second in the top five all-time Boxing Day scorers, with Alan Shearer and Robbie Keane. In 2015/16, he hit a brace against his former club Norwich City. Two years later, he netted a hat trick versus Southampton. Simply put, Harry Kane cannot stop scoring on December 26.
But it is by no means a one-person show. Harry Kane's supporting cast also seems to take it up a notch during the festive period. Tottenham has racked up 30 goals in its last ten post-Christmas games. Incredibly, the North Londoners did not lose a single Boxing Day fixture during the 2010s, and they failed to win only once.
The Mourinho Effect
Former Spurs coach José Mourinho has undoubtedly proved to his doubters that he is far from past it. The charismatic manager has his side playing like genuine title contenders, and Harry Kane has hit a rich vein of form under the stewardship of the 57-year-old.
Kane's strike partnership with Son Heung-min has blossomed into something special. The two have combined for 31 goals so far this term. Only Frank Lampard and Didier Drogba teamed up for more in Premier League history. Harry Kane has been showcasing his complete skill set week in and week out, confirming what everybody already kind of knew: that he is more than just a pure goal scorer.
The Englishman's work rate, his range of passing, and above all, his movement and understanding with Son Heung-min have transformed Tottenham Hotspurs into a Premier League contender, year after year.
As the only active player in the Boxing Day top five all-time scorers list, Kane has a great chance of equaling or perhaps even breaking Robbie Fowler's record of nine goals.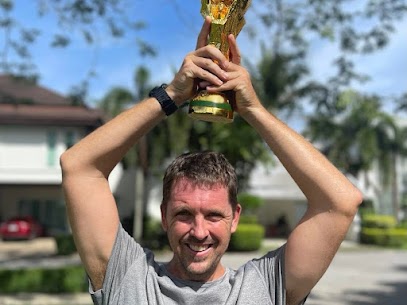 Rhett is an Australian-born, globe trotter who is a UEFA 'A' Licence Soccer Coach. With his family, he has traveled and coached soccer in more than 30 countries, while attending World Cups, European Championships, and some of the biggest local derbies in the world!