Those of you who love soccer may be familiar with the phrase hat trick. Have you ever wondered what is a hat trick in soccer? As well as about its history and the record holders? If you are curious, we will answer your questions through this article.
What Is A Hat Trick In Soccer
A hat-trick is a common term in sports, and it means achieving a particular positive feat three times in a game. [1]. In soccer, it usually refers to a single player scoring three goals in a single game. The goals need not be consecutive, and goals scored in penalty shootouts aren't considered. [10]
The term is used in multiple major sports like soccer, hockey, water polo, and more, but its origins can be traced back to Cricket.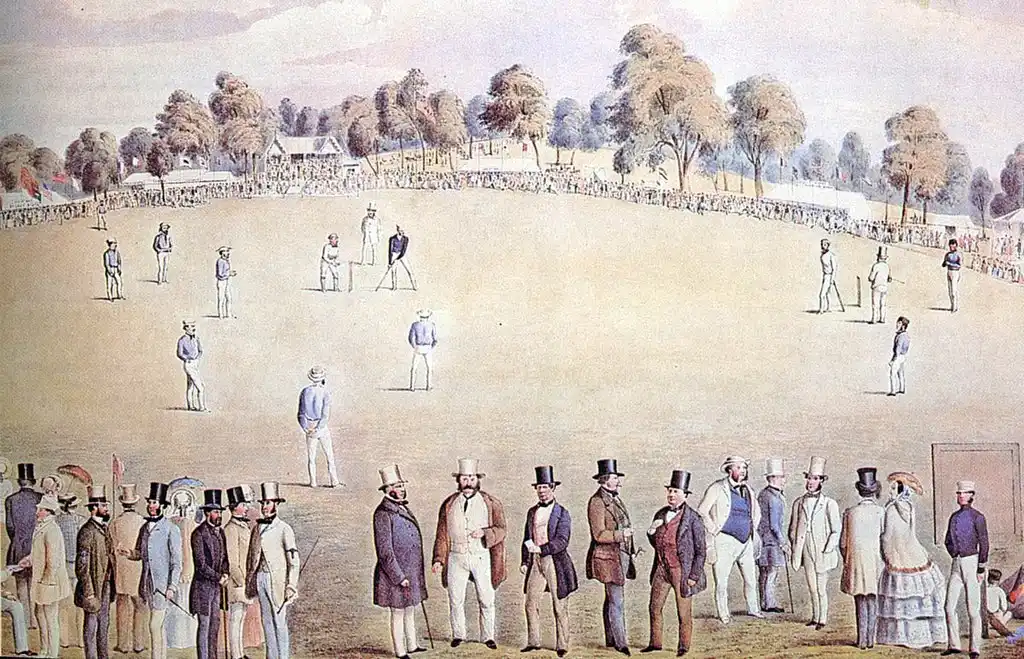 The History Of The Word 'Hat Trick'
'Hat-trick' was coined in 1858 when English cricket player H. H. Stephenson took three wickets on three consecutive deliveries at the Hyde Park ground, Sheffield. Cricket is an English sport dating back to the 16th century.
It wasn't long after that date that the term hat-trick was first used when Heathfield Harman Stephenson took the wickets of three batsmen with three consecutive deliveries. Stephenson received a hat as a reward for his achievements. [2]  It is purchased with proceeds from a collection made to honor the cricket match.
This incident of taking three wickets in three deliveries led to the birth of the term 'hat-trick.' In the print newspaper, the English term hat trick made its debut appearance in the Chelmsford Chronicle in 1865.
The idea that Heathfield Harman Stephenson is creating a new phrase is unlikely to occur to him. Over the next 160 years, it will become synonymous with sport, especially soccer. [3]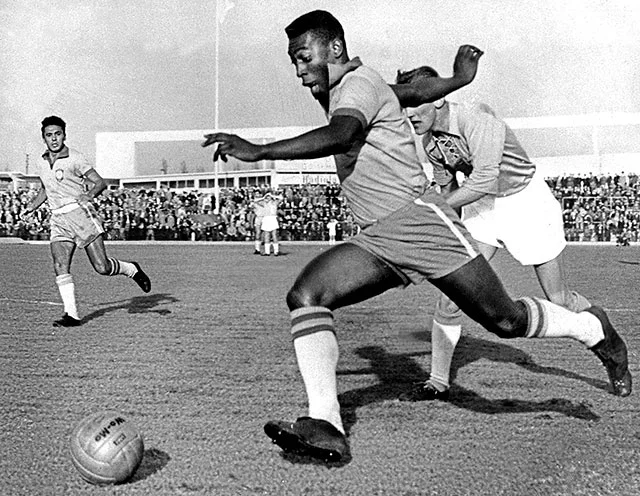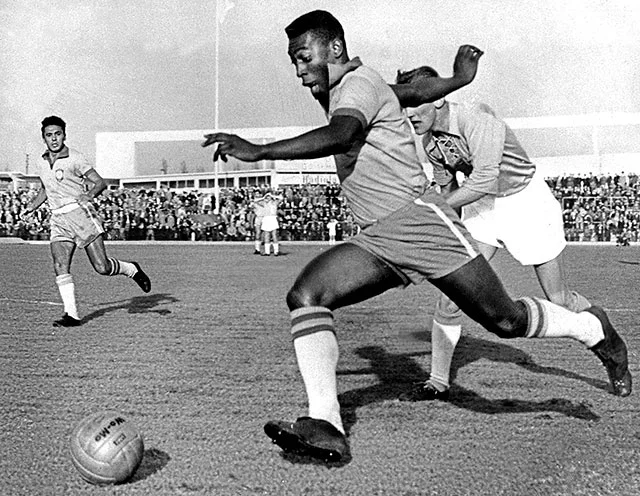 What Is A Perfect Hat Trick?
The concept of a perfect hat trick is limited to soccer. For example, a goalscorer has scored a perfect hat trick when it consists of a right-footed goal, a left-footed goal, and a headed goal. [4]
Probably the most famous hat tricks in world soccer happened in the World Cup final in 1966 at Wembley stadium. Center forward Geoff Hurst scored a perfect hat trick to defeat West Germany in extra-time. Winning this championship was England's first and only time in soccer history.
Do Penalties Count?
All kinds of goals scored in the regular time, and the extra time are considered in hat-tricks. Hence, if a player scores a penalty in the standard 90 minutes or the additional 30 minutes, it is indeed eligible to be counted in a hat-trick.
However, if the match on the soccer field is undecided even after the extra time and goes to a penalty shootout, those penalties are not counted as goals.
Brazilian star player Ronaldo famously scored a hat trick of penalties in a 3-1 win over Argentina in a World Cup qualifier in 2004.
What is a Double Hat Trick?
A double hat trick in soccer is precisely what its name seems to imply, i.e., six goals scored by a single player in a single game. [5] However, it's a rare occurrence in soccer, and it is almost impossible to witness a double hat trick in any modern competitive league.
However, there have been instances of players scoring six or more goals in a single game over the years.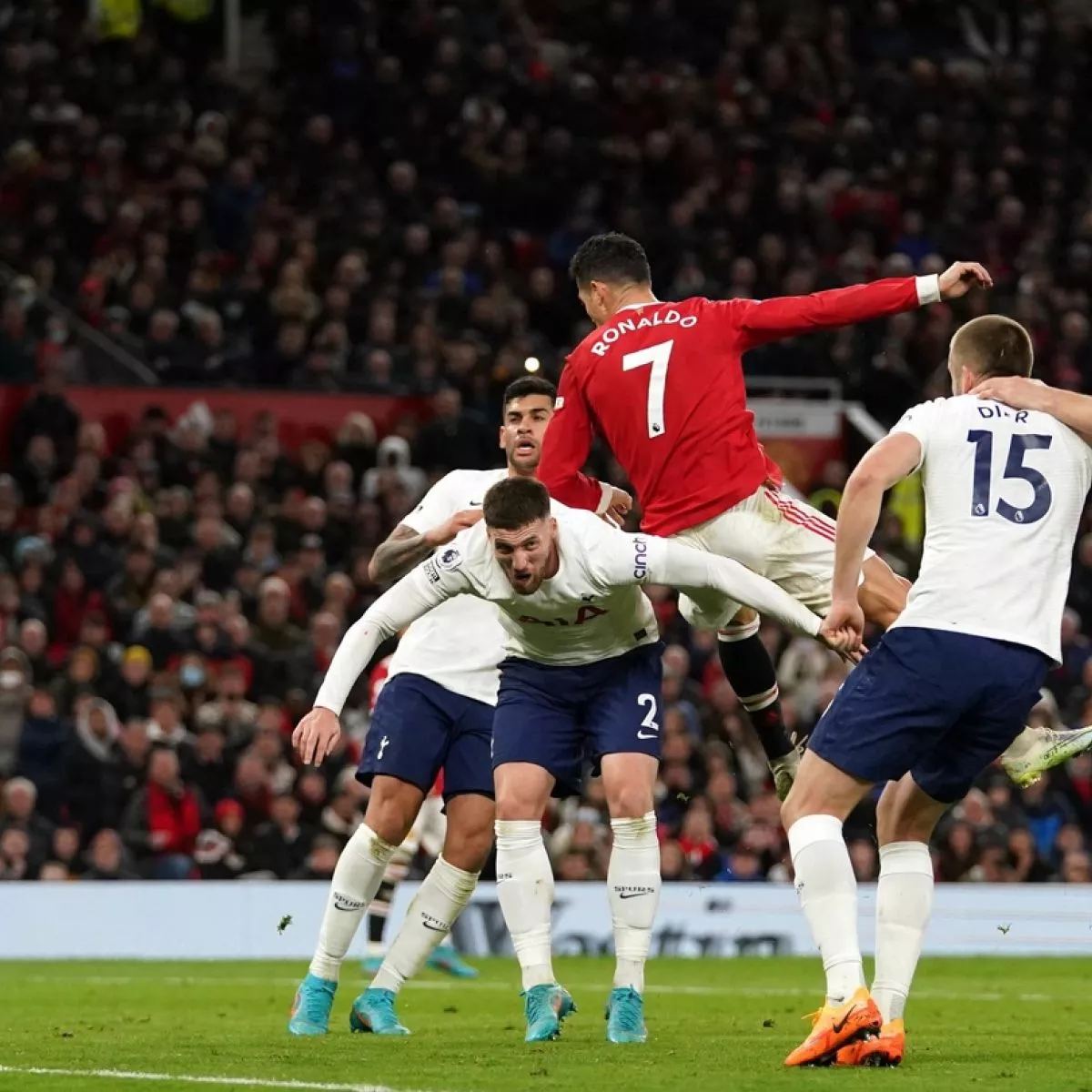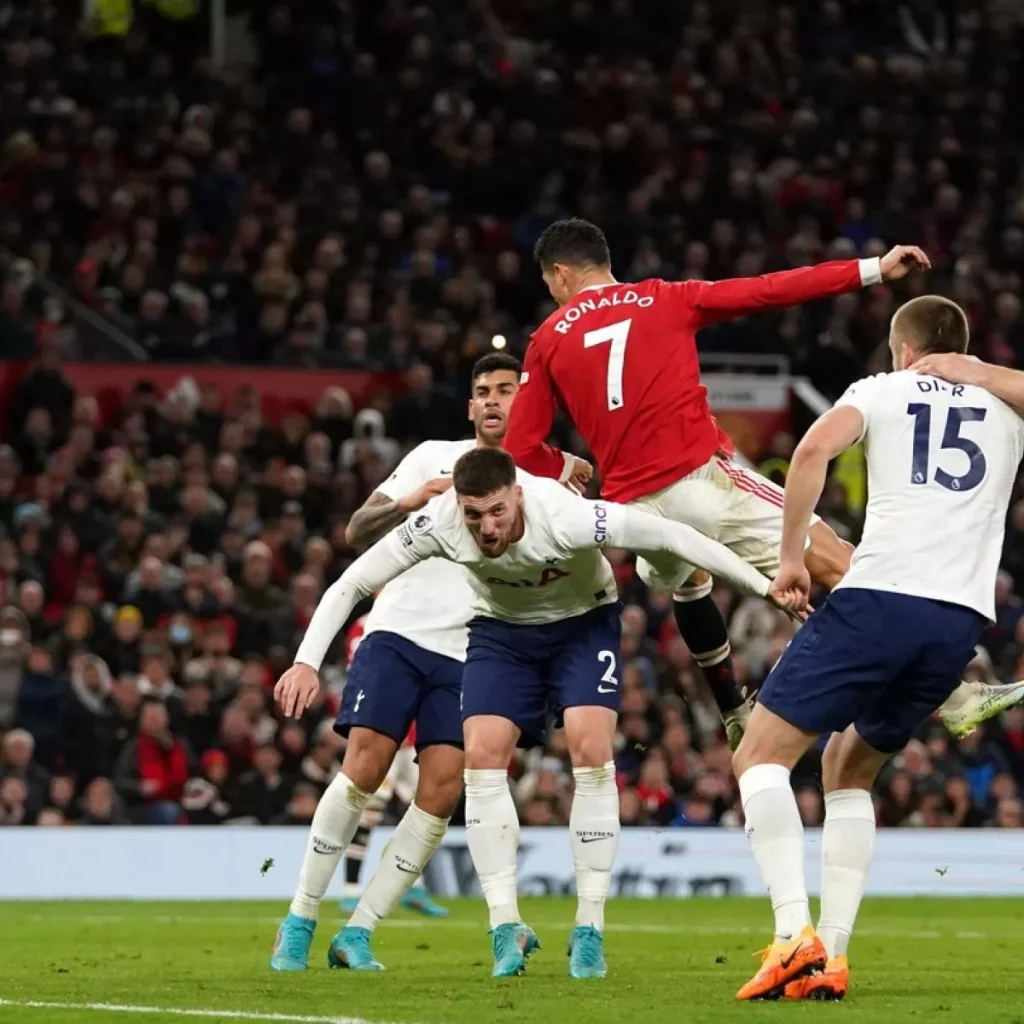 In English soccer, the latest example is from 1957, when Neville Coleman scored seven goals to help Stoke City beat Lincoln City 8-0 in a Second Division game. No player has scored more than five goals in a single game since the inception of the English Premier League.
In UEFA soccer tournaments, the last double hat trick in soccer was scored in a UEFA Cup qualifying round in 2003. Then, Eldar Hadzimehmedovic scored six goals to help Lyn to a 6-0 win over NSÍ Runavík.
What Are Two Goals In A Game Called?
Scoring' two goals' in a single game is called scoring a 'brace' in soccer. Braces are instead a common occurrence in the sport. In Spanish soccer, 'doblete' can be used to describe the same feat.
What Are Four Goals Called?
Different regions have different terms for when a player scores four goals in a game. Some common terms used are 'poker,' 'haul,' or a 'super hat trick.'
'Haul' is primarily used in English soccer, whereas 'poker' is a term commonly used in Spanish-speaking countries.
What Are Five Goals Called?
There is no official term for the feat of scoring five goals in a single soccer game. Hence, different regions could have other words to describe this rare phenomenon.
Some of the terms to describe scoring five goals in a game are 'glut', 'quintuplé' and 'repoker'. Glut is primarily used in English soccer, where repoker is preferred in Spanish-speaking nations. In French-speaking nations, 'quintuplé' is used to describe the feat of scoring five goals.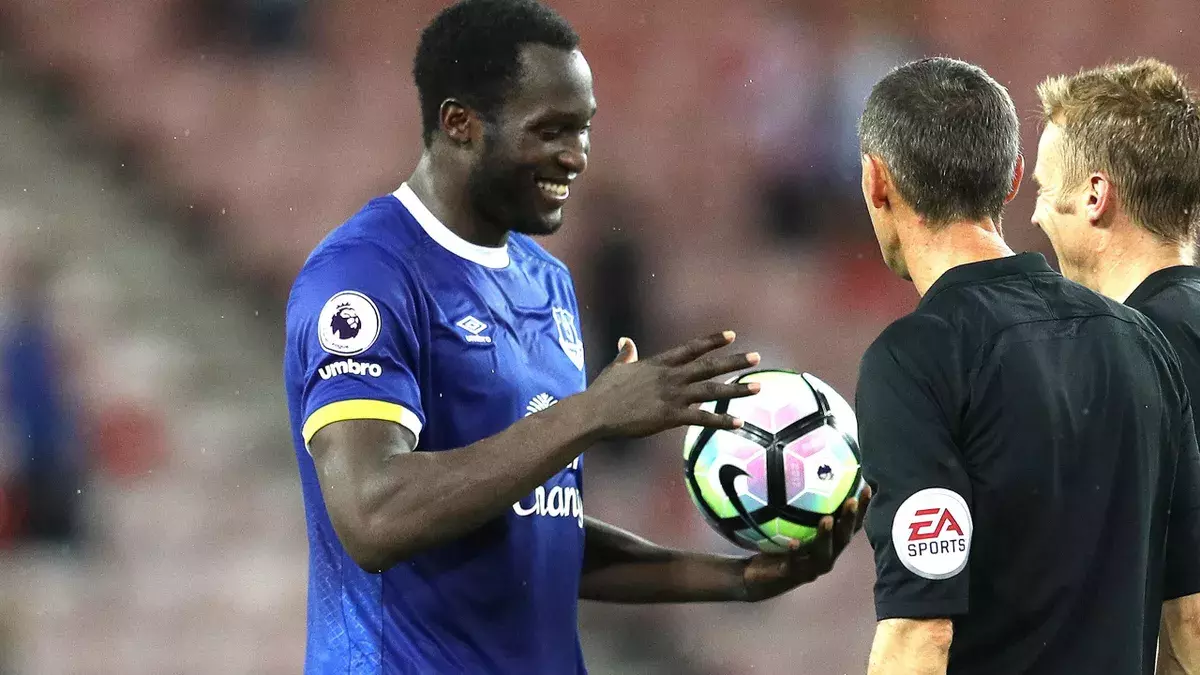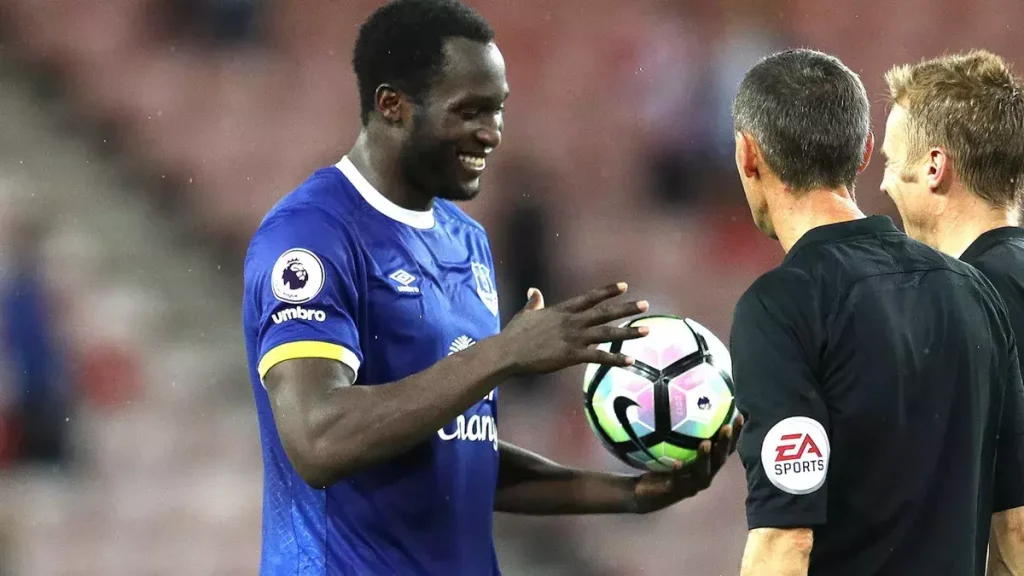 What Do You Receive If You Score A Hat Trick?
There is a popular tradition related to hat tricks in soccer. Whenever a player scores a hat trick in a soccer game, they can take home the official match ball as a souvenir.
There is no official rule in soccer about hat trick scorers keeping the match ball, but it has become a rather important tradition or an unspoken rule. Soccer officials also allow the scorers to keep one of the soccer balls at the end of the game.
There have also been instances when hat trick scorers have had their soccer ball signed by their teammates.
Fastest Hat Tricks Ever Recorded
In professional soccer, the fastest hat trick was scored by Magnus Arvidsson for Swedish club IFK Hässleholm, against BolS, in 1995. The Swedish forward took 1 minute and 29 seconds to complete his hat trick and the fastest in soccer history.
At the international level, the fastest hat trick has been scored by Egypt forward Abdul-Hamid Bassiouny. He scored three goals in 155 seconds in a World Cup qualifier against Namibia.
In the English League soccer, James Hayter scored the fastest hat trick in 2004. He took a total of 140 seconds to score three goals in Bournemouth's 6-0 win over Wrexham. In Premier League, Sadio Mane of Liverpool scored a 176-second hat trick in 2015.
In MLS soccer, Hany Mukhtar of Nashville SC currently owns the title of the fastest hat trick. He took six minutes to complete his hat trick in the 5-1 win over ten-men Chicago Fire FC in 2021. At the international level, Weston McKennie registered the fastest hat trick for the USMNT.
The US star scored a 13-minute hat trick in the 7-0 win over Cuba in 2019.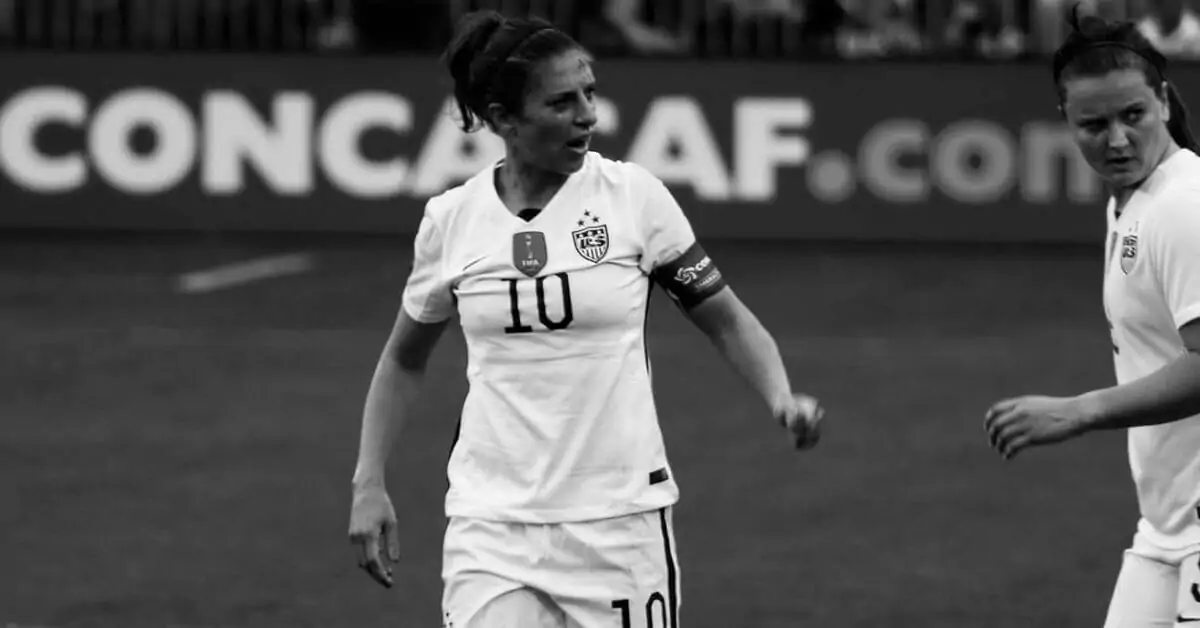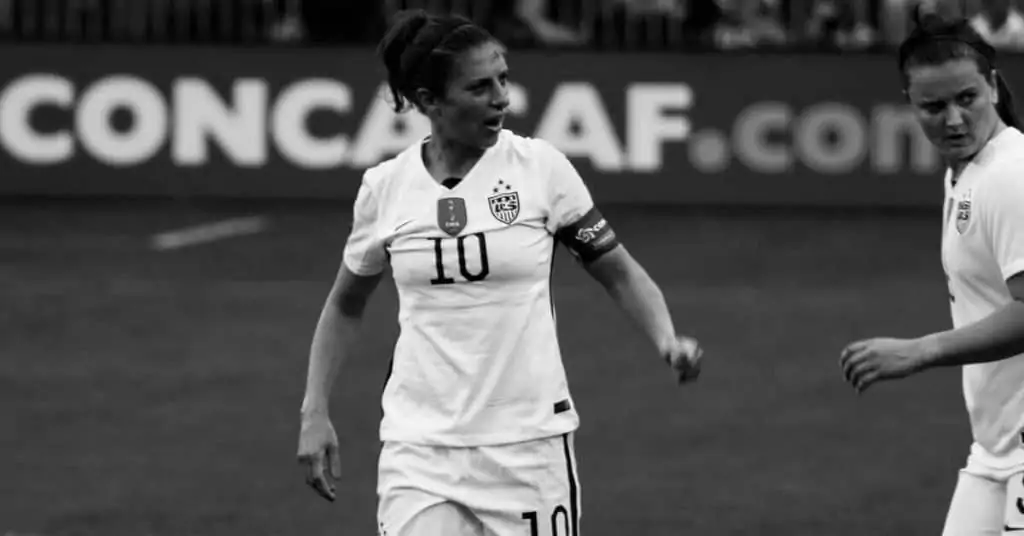 Carli Lloyd scored a 13-minute hat trick for the US women's soccer team in the 2015 World Cup final win over Japan.
Hat Trick Records 
As per the Guinness Book of World Records, Brazilian legend Pele holds the record for most hat tricks – 92. Due to the lack of proper historical records, these numbers can be a bit contentious. However, there is hardly any doubt that he was the greatest soccer player of his era.
Pele is the youngest player to score a hat trick in a World Cup. [7] At the age of 17 years, 244 days, Pele scored a regular hat trick to help Brazil to a 5-2 win over Sweden in the 1958 semi-finals. Brazil went on to win the Cup.
However, Germany's Erwin Helmchen scored almost fifty more hat tricks than Pele. In official matches, Helmchen scored 141 hat-tricks, including 8 goals in one match on two occasions, 7 goals in one match on three occasions, 6 goals on ten occasions, and 5 goals on 15 occasions.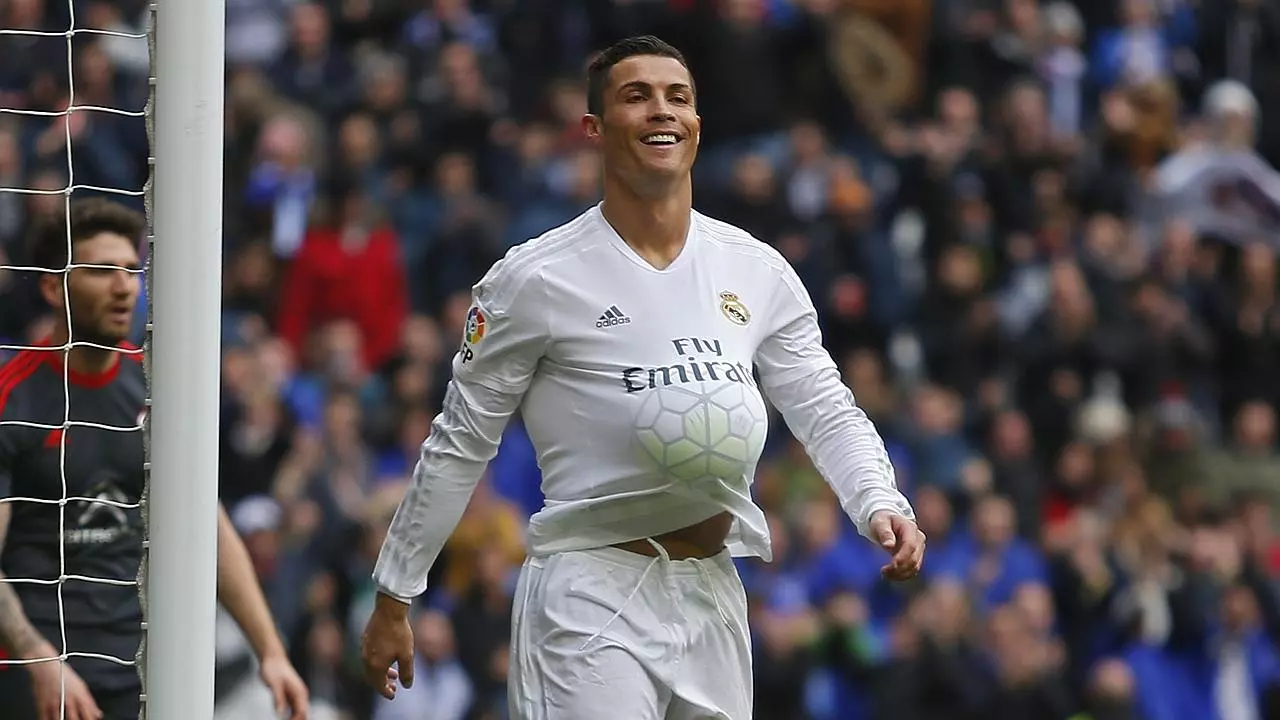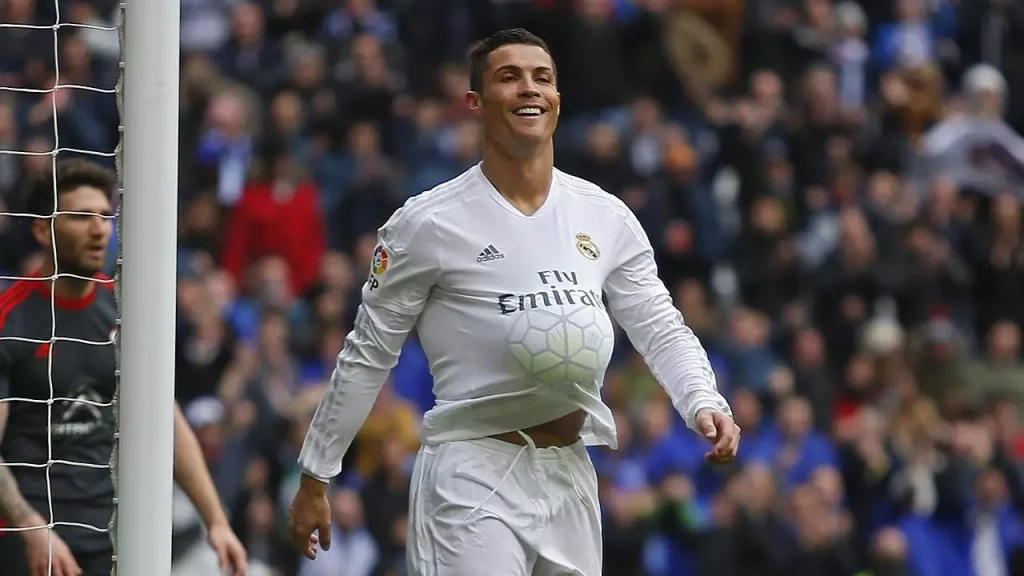 Portugal superstar Cristiano Ronaldo is in the second spot with 59 hat tricks in his career. [11] When Premier League giants Manchester United defeated Newcastle United 6-0 in January 2008, Ronaldo scored his first natural hat trick in a professional soccer match.
During the 2018 World Cup, he scored a hat trick in a 3-3 draw with Spain at the age of 33 years, 130 days. This hat trick made him the oldest soccer player to score a hat trick at a FIFA World Cup. He has scored 10 ha tricks for his national team Portugal.
Lionel Messi is slightly behind Cristiano Ronaldo currently with 55 hat tricks over his 15 years of top-flight soccer. In a 3-3 draw between FC Barcelona and Real Madrid on 10 March 2007, Lionel Messi scored his first hat trick.
This was the first time the Argentine-born player had scored against Real Madrid, and it was also his first of many hat tricks over his career.
Both Lionel Messi and Ronaldo hold the current record for the most hat-tricks in the UEFA Champions League history, with 8 each.
The record for the run of the most consecutive hat tricks is Croatian soccer player Stjepan Lucijanic. He scored his fifth consecutive hat-trick in the Croatian seventh in 2016. Over those five matches, he scored a total of 20 goals, and in one game, he scored a glut (5 goals).
World Cup Hat-Tricks
In the 22 editions of the tournament, 54 hat-tricks have been scored. American Bert Patenaude scored the first hat trick in soccer World Cup history back in 1930. [12] 2006 was the only World Cup in which no hat-tricks were scored.
The most recent hat trick was scored in the 2022 World Cup final by Kylian Mbappé of France. He is the second player to score a Patrick in a final. Unfortunately, he was on the losing team.
The record number of hat tricks in a single FIFA World Cup is eight, during the 1954 tournament in Switzerland. [8]
The most goals scored by an individual in a single World Cup game was Oleg Salenko who scored a 'glut' (five goals). It happened during the 1994 World Cup match between Russia and Cameroon. [9]
In World Cup tournaments, four players have scored the most hat tricks Sándor Kocsis (both 1954); Just Fontaine (both 1958); Gerd Müller (both 1970); and Gabriel Batistuta (1994 and 1998) scored two hat tricks each. The only player to score hat-tricks in two separate World Cups is Argentina's Gabriel Batistuta.  [6]
Summary
So, what is a hat trick in soccer? A hat trick in soccer refers to when a player achieves the impressive feat of scoring three goals in a single game. This distinction is highly coveted among players as it showcases their talents, and it is also an exciting moment for fans to witness during a match.
References:
[1], [2], [3], [4]: https://www.scottfujita.com/what-is-a-hat-trick-in-soccer/
[6], [7], [8] and [9]: https://en.m.wikipedia.org/wiki/List_of_FIFA_World_Cup_hat-tricks
[5], [10], and [11]: https://yoursoccerhome.com/a-hat-trick-in-soccer-everything-you-need-to-know/
[12]: https://en.m.wikipedia.org/wiki/List_of_FIFA_World_Cup_hat-tricks
Images:
https://commons.wikimedia.org/wiki/File:Intercolonial_Cricket_Match_Victoria_New_South_Wales_1858.jpg
https://commons.wikimedia.org/wiki/File:Pel%C3%A9_1960.jpg
Martin Rickett / AP
Reuters
Paul White / AP